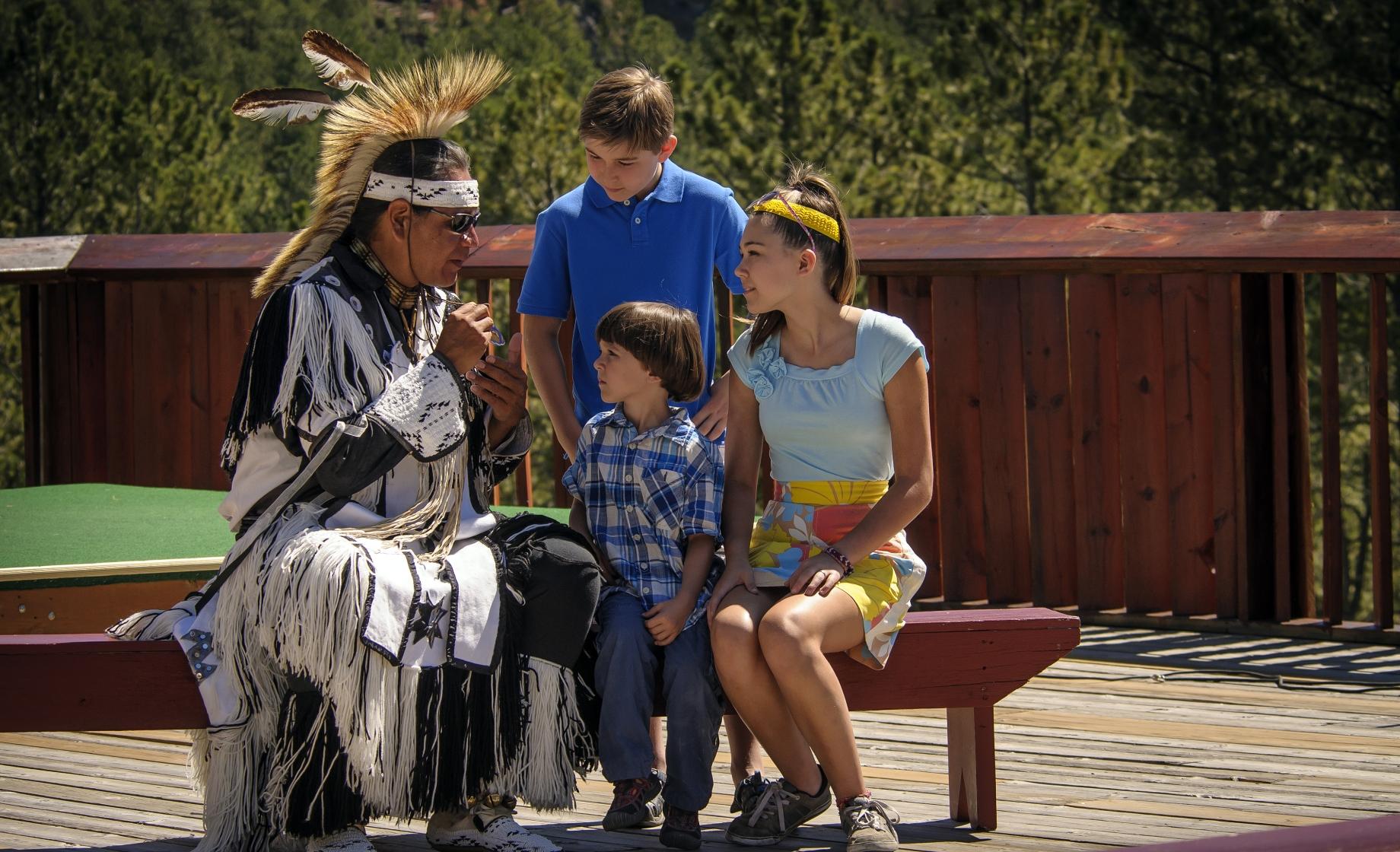 South Dakota is rich in Native American history and culture. Each region of the state is home to different tribes, each of which has its own unique story to tell.
SOUTHEAST SOUTH DAKOTA
Yankton Sioux Tribe and Flandreau Santee Sioux Tribe
Southeastern South Dakota is home to the lands of the Yankton Sioux Tribe, also known as the Ihanktonwan Dakota Oyate, and the Santee Sioux Tribe, who often refer to themselves as Dakota. The Yankton lands are adjacent to the waters of the Missouri River, where visitors can sit peacefully to observe birds and other wildlife, or simply enjoy the beauty of the area. The Santee lands are located about 45 miles north of Sioux Falls. There are options for cultural immersion both on and off reservation lands.
MUST-SEE STOPS
NOT FAR AWAY...
Where to purchase authentic Native American art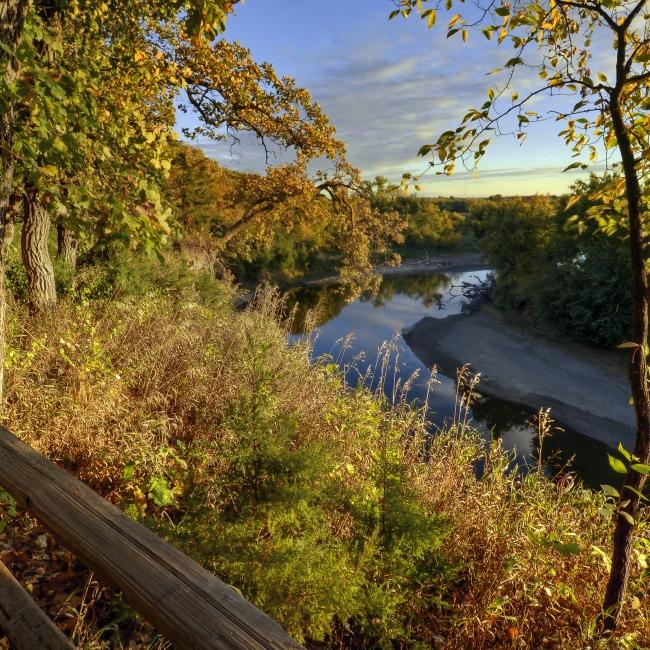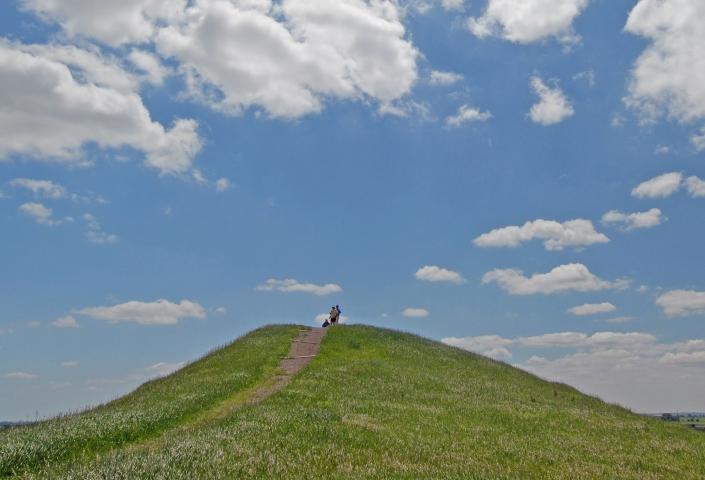 Spirit Mound
NORTHEAST SOUTH DAKOTA
Sisseton Wahpeton Oyate
In northeastern South Dakota, visitors will find the lands of the Sisseton Wahpeton Oyate tribe nestled amidst the Coteau des Prairies. Lush, gently sloping prairies circle the tribal headquarters at Agency Village. Every hill and valley is a testament to the glaciers that once covered this land.
Must-see stops
Sica Hollow State Park

When the Dakota settled in northeastern South Dakota, they encountered a wooded area, or hollow, filled with unusual occurrences. Glowing tree stumps, moaning sounds and a stream that ran red, led the Dakota to call this enchanted hollow "sica," which means "bad." Today, Sica Hollow is a state park known for its hiking and horseback riding trails and it is located 15 miles northwest of Sisseton.

Song to the Great Spirit building at Sisseton Wahpeton College

This unique building in Agency Village is built in the shape of four drummers sitting around a drum, and can be seen from Interstate 29.

Buffalo Farm

The Sisseton Wahpeton Oyate tribe maintains a small herd of buffalo near Enemy Swim. Tours are available with advance notice.
NOT FAR AWAY...
Where to purchase authentic Native American art
CENTRAL SOUTH DAKOTA
Standing Rock Sioux Tribe, Cheyenne River Sioux Tribe, Crow Creek Sioux Tribe, and Lower Brule Sioux Tribe
The area surrounding the Missouri River in central South Dakota is home to four of the state's nine Native American tribes. Each tribe - Standing Rock, Cheyenne River, Crow Creek, and Lower Brule - is unique and has much to offer visitors, including cultural attractions, outdoor adventures and beautiful scenery.
Must-see stops
NOT FAR AWAY...
Where to purchase authentic Native American art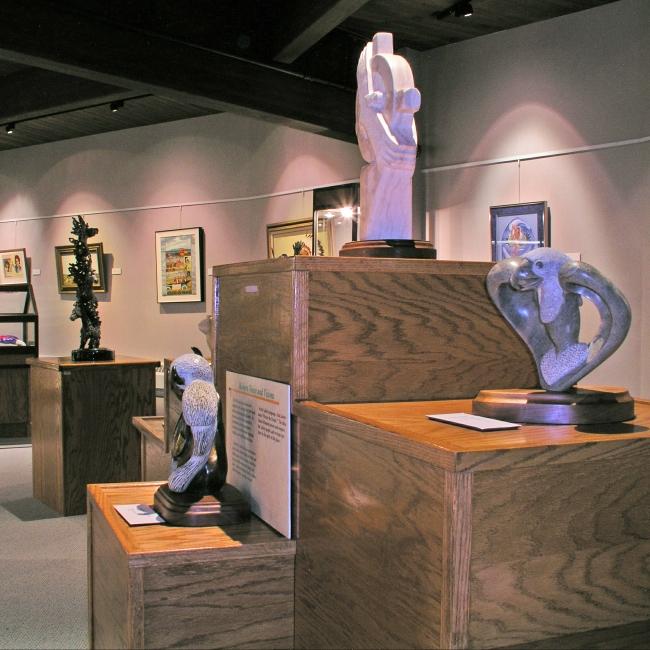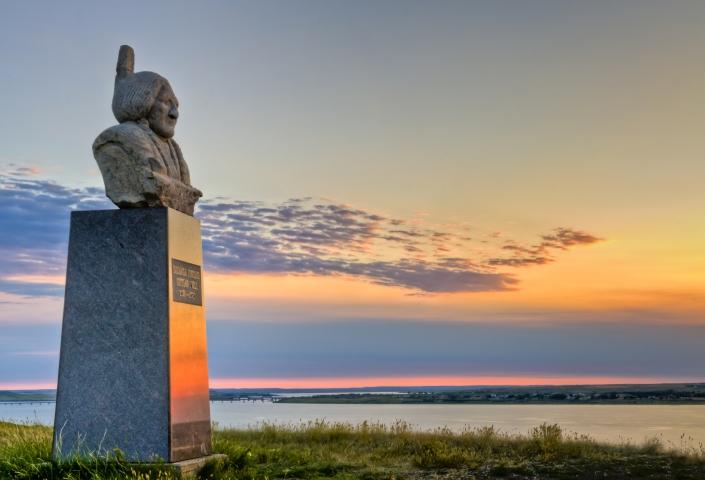 Monument to Sitting Bull
WESTERN SOUTH DAKOTA
Oglala Sioux Tribe
The Black Hills and much of western South Dakota is home to a number of sites considered to be sacred by many Native Americans, from Wind Cave and Bear Butte to the Badlands. The Rosebud Sioux Indian Reservation features ponderosa pine and scattered lakes while the lands of the Oglala Sioux Tribe, on the Pine Ridge Indian Reservation, are located the farther west in South Dakota.
Must-see stops
Wounded Knee Cemetery

The Wounded Knee Cemetery and monument is located south of the community of Porcupine on BIA 27.

Pine Ridge Visitor Center

Located in the Chamber of Commerce building near Kyle, the Pine Ridge Visitor Center provides visitor and travel information and features Lakota art and wildlife displays.

Oglala Lakota College Historical Center

On the campus of the Oglala Lakota College, visitors can see historical photographs and artwork displays that chronicle the history of the Oglala Lakota from the early 1800s through the Wounded Knee Massacre in 1890. An audio recording provides greater meaning to the displays.

White River Visitor Center

This center is located in what is known as the 'south unit' of Badlands National Park, about 20 miles south of the community of Scenic. Open only during the summer months, this center features Lakota exhibits and a video program.

Red Cloud Heritage Center

Located on the campus of the Red Cloud Indian School in Pine Ridge, the heritage center houses an extensive collection of prize-winning paintings, graphics and sculptures, and displays of historical and contemporary Lakota art, including beadwork and porcupine quillwork. Each summer, the center hosts the Red Cloud Indian Art Show, which showcases the works of modern Native American artists.

Sicangu Heritage Center

This 

heritage center museum on the campus of 

Sinte Gleska University

 houses the official archives of the Rosebud Sioux Tribe, as well as artifacts collected by the University. It is located in the community of Antelope, just east of Mission.
NOT FAR AWAY...
Where to purchase authentic Native American art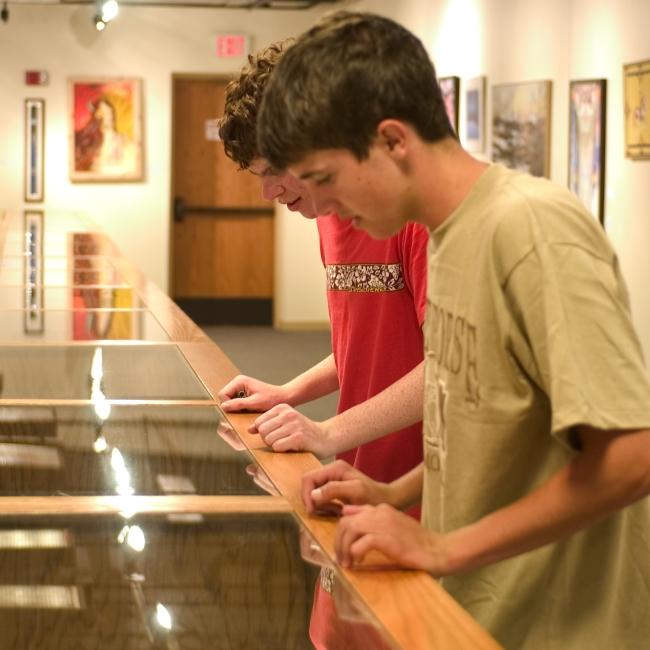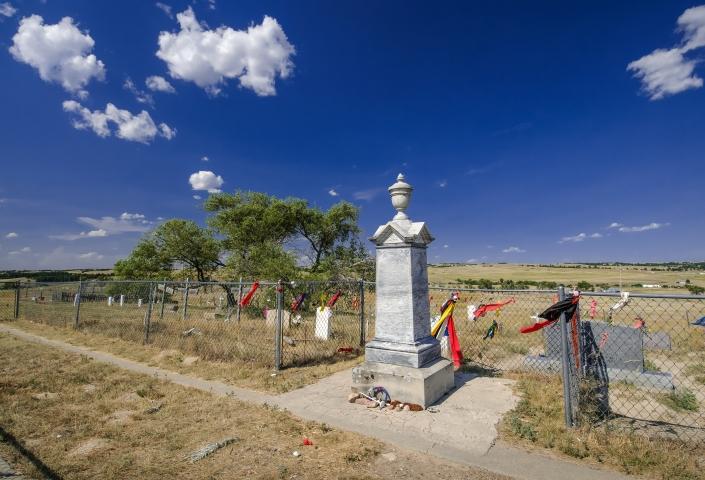 Wounded Knee Cemetery