A Cultural Road Trip From Huron Regional Airport
 Open your eyes and the car door to a culturally enlightening road trip starting and ending from the east-central South Dakota town of Huron, which lies in the heart of the state's Glacial Lakes and Prairie's region.
Servicing Airlines: Delta, American, United, Frontier, Sun Country, Spirit, etc.
On-site Airport Car Rentals: Private charter car rental; main rental carriers in town
Suggested Road Trip Time: 2-4 days
Route Distance (appx): 407.5 miles
Whether the whole family's riding shotgun or you're taking a solo expedition for some peace and culture, this road trip will have you completing a giant loop through iconic SoDak roadside attractions, stopping at the famous homestead of iconic children's books, exploring the sights and sculptures of a Native American reservation and so much more.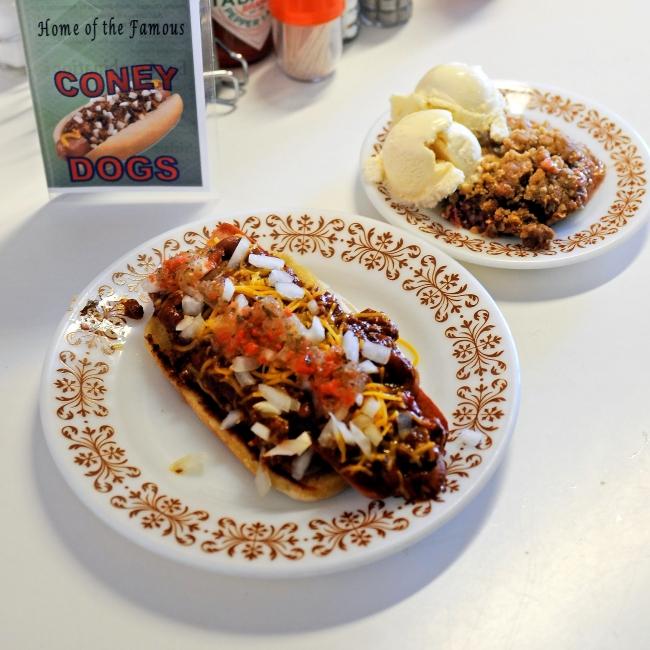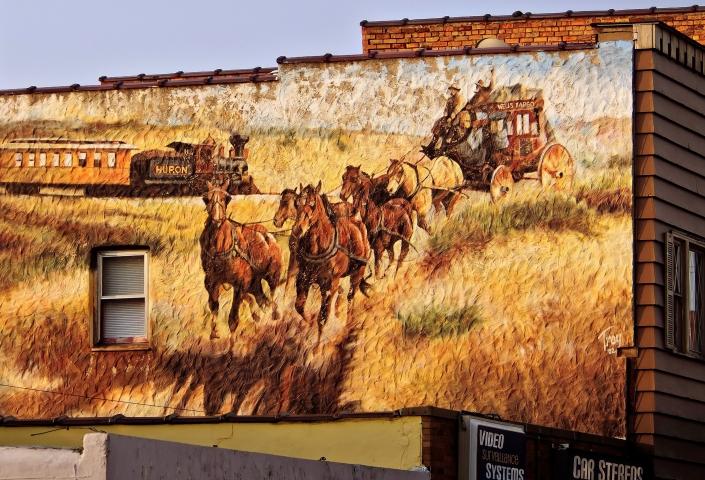 Downtown Huron mural
Huron Regional Airport → Huron → De Smet (34.6 miles)
While many SoDak cities remain in the limelight for their large regional airports, Huron Regional Airport (HON) is actually a great airport to fly into, with service from most of the mainstream carriers as well as a bunch of budget carriers. And in the same vein, Huron may be a small town surrounded by wide open grasslands, but it's still got larger-than-life attractions worth checking out for a long weekend road trip. 
A uniquely South Dakota roadside attraction starts right in Huron, off Highway 14, with The World's Largest Pheasant statue. This 28-foot, 22-ton pheasant made of fiberglass and steel has affirmed Huron as a premier pheasant hunting location since 1959. From its beak to the tip of its feathered tail, this giant bird spans more than 40 feet and is sure to dazzle.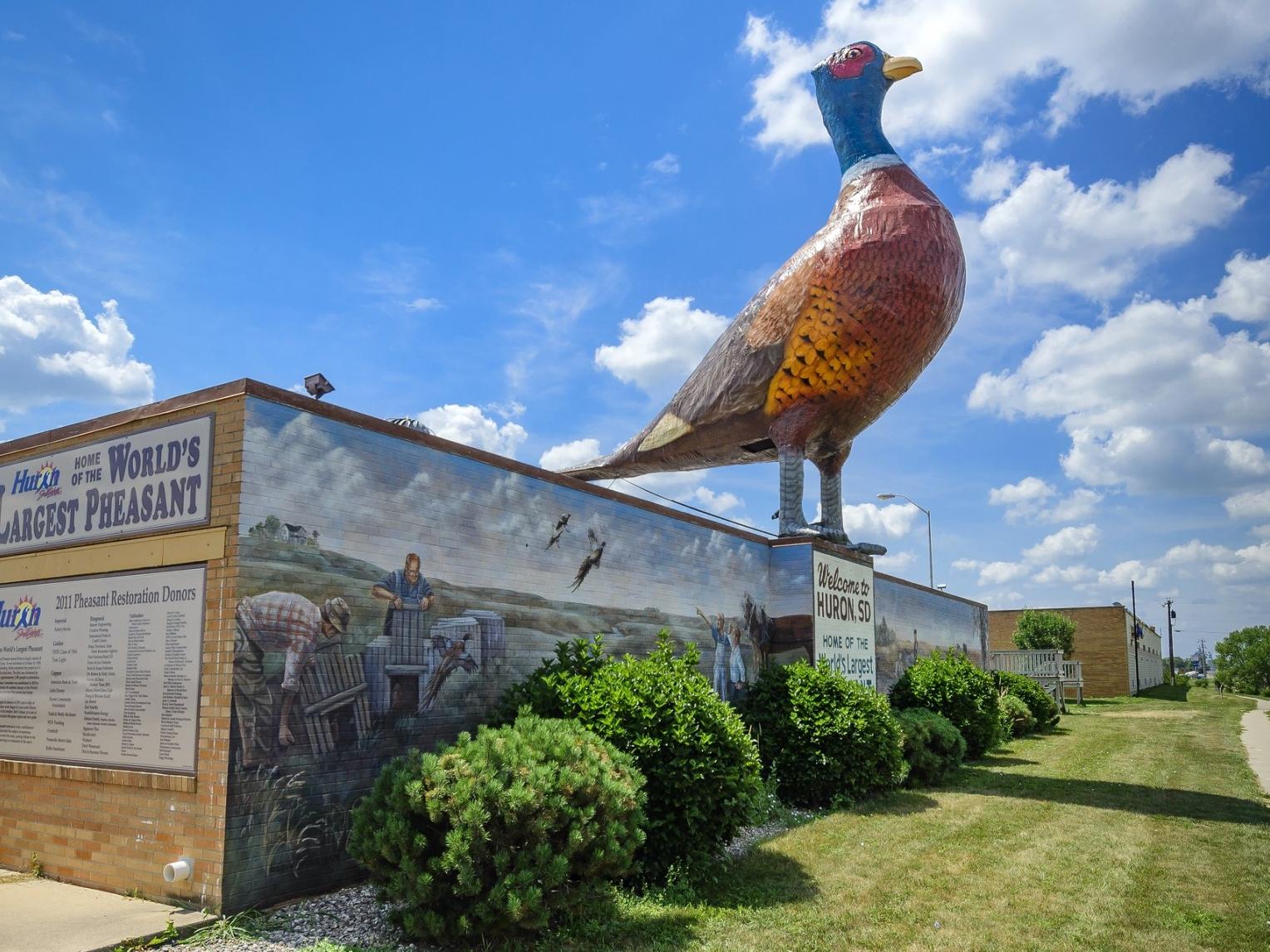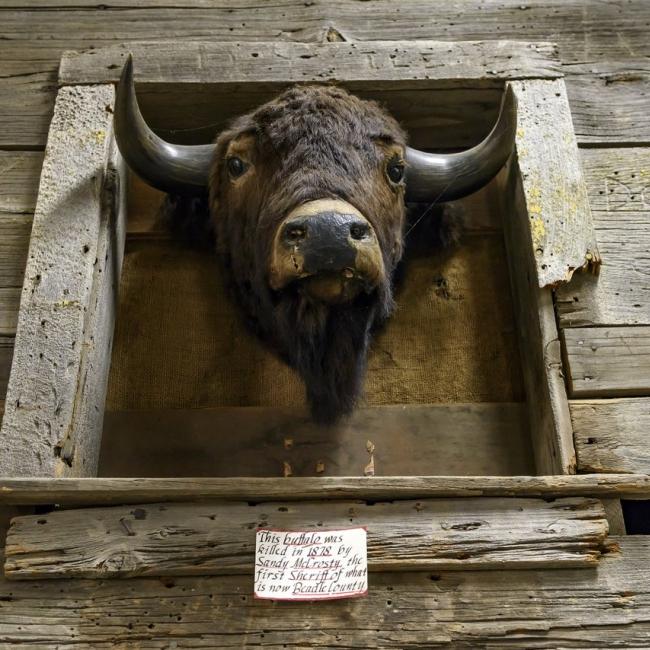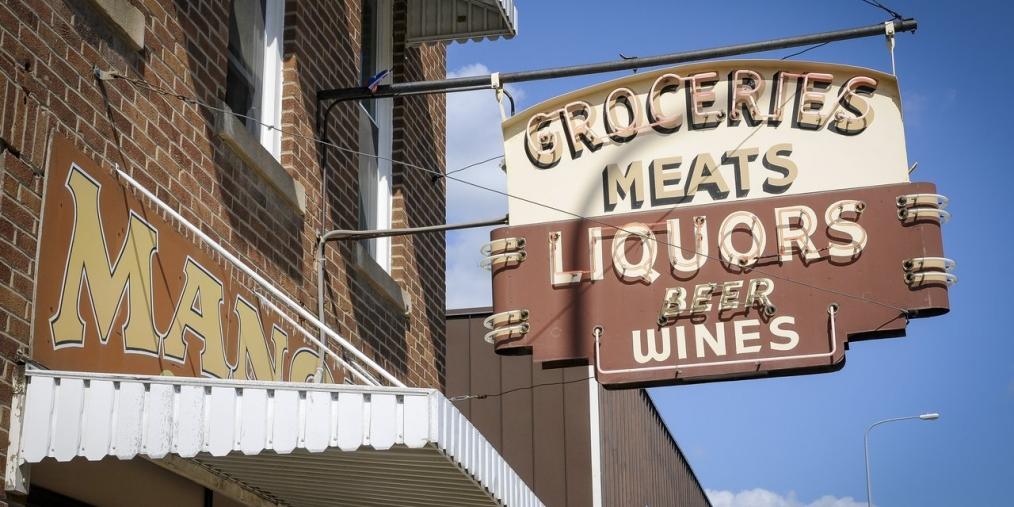 Plan to spend the day in Huron, either strolling the James River in Memorial Park or grabbing some snacks, deli sandwiches and drinks from Manolis Grocery for a picnic in Ravine Park on Ravine Park Lake. You also get some legendary home cooking -- including the famous Coney Island Dog with homemade relish -- at the Coney Island Cafe. Or, check out one of the most quintessential and quirky SoDak museums: The Dakotaland Museum, home to the usual Midwestern historical artifacts such as tools, guns and even a two-headed calf, as well as a fascinating and rare collection of nearly 100 stuffed birds including owls, eagles, hawks and pelicans. 
To finish out your summer with a bang, plan your trip to Huron over Labor Day weekend for the South Dakota State Fair. Over five days every September, expect award-winning entertainers as well as six stages of free entertainment, thrilling carnival rides, special events such as a grandstand show and car races, rodeos, livestock and crop growing competitions and so much more to enjoy before hitting the wide open road!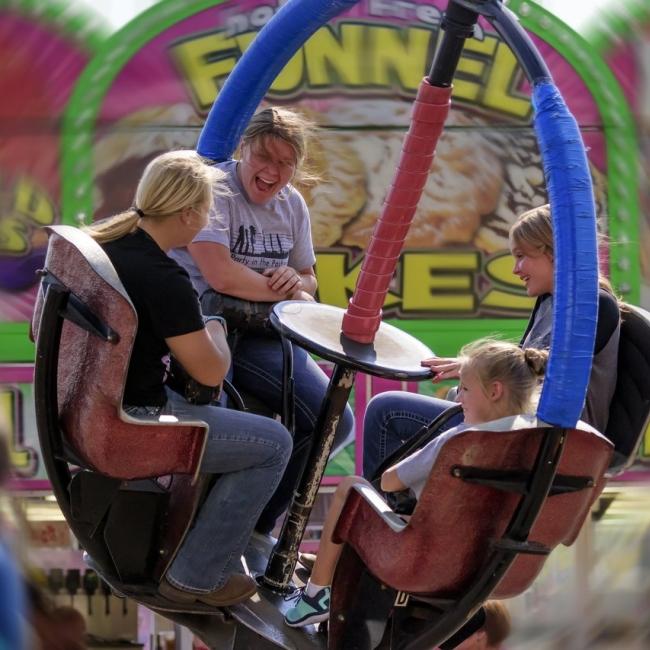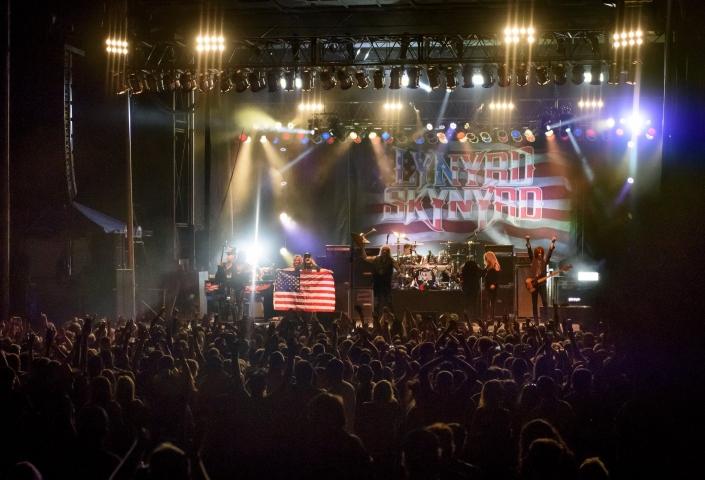 Lynyrd Skynyrd performing at the SD State Fair
If you're eager to hit the wide open road, ride out east on Highway 14, known to many as the "Black and Yellow Trail," a stretch of highway promoted as the shortest and most scenic route from Chicago to Yellowstone National Park. In just 35 minutes, hit the storybook town of De Smet. If you've read any of Laura Ingalls Wilder's Little House on the Prairie books or watched the long-running syndicated television show, you'll be delighted to park the car and jump out to explore. Find Ingalls Homestead, where you can experience a one-room school lesson, make your own corn cob doll and take a covered wagon ride across the prairie. While there, hop on a tour of Laura Ingalls Wilder Historic Homes to visit the original Ingalls home built by Charles "Pa" Ingalls from 1887-1889, the original Surveyors' House and De Smet's first school. Click here for more on experiencing Laura Ingalls Wilder in South Dakota.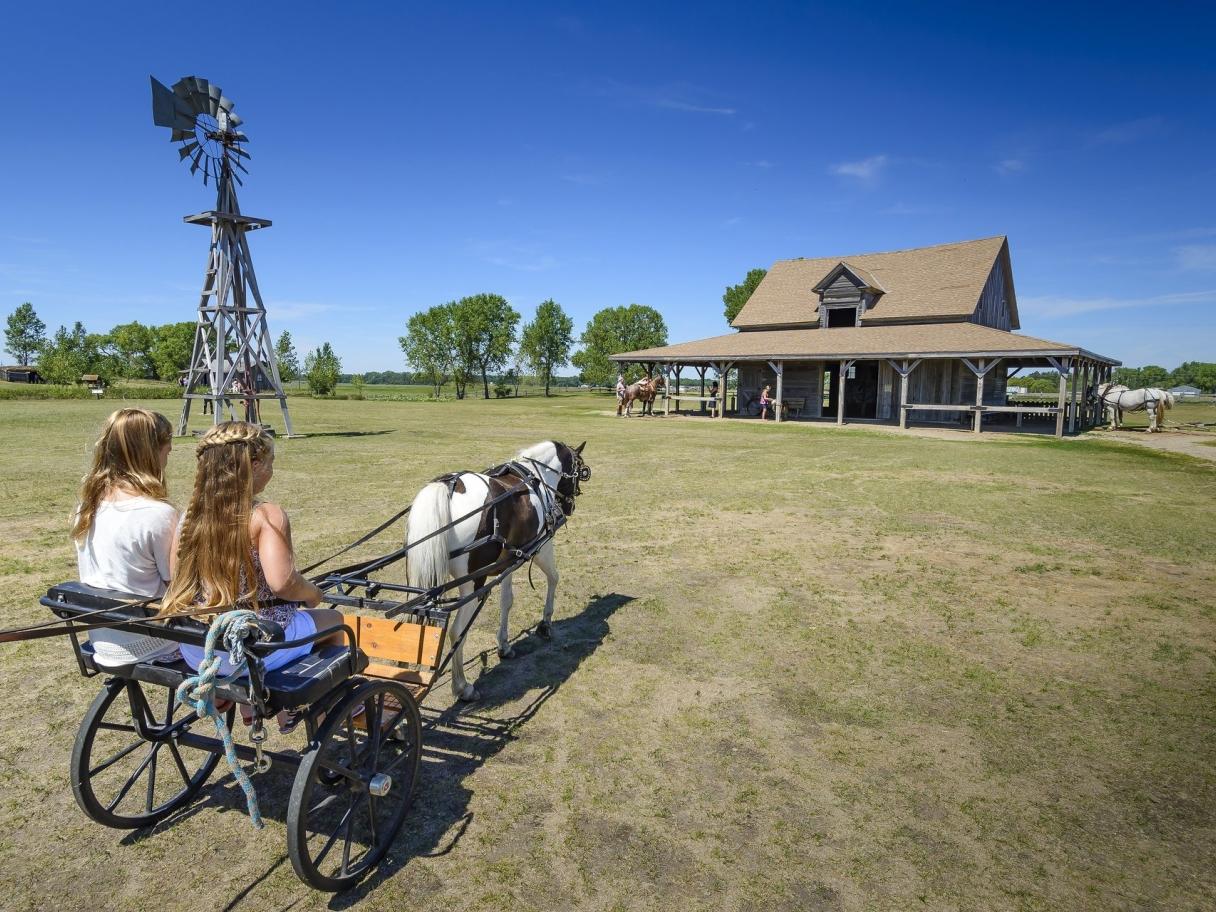 De Smet → Mitchell (71 miles)
From there, drive about an hour's time through endless greenery south on SD-25 and SD-37 to Mitchell. Here, stretch your legs in South Dakota's sixth most populous city. Find a mix of small-town charm and family fun here, where locally owned shops, restaurants and attractions line the bustling Main Street. Stop and see the town's top attraction: The World's Only Corn Palace, a Moorish-style building with famous corn murals and events. Next, visit an active archeological site at Mitchell Prehistoric Indian Village or head to the Dakota Discovery Museum, which features numerous historic artifacts from a time when the way of life came from the land itself. Once you've fallen in love with this little town, stay the night and catch a movie under the stars at Starlite Drive-In Theatre, a beloved South Dakota tradition.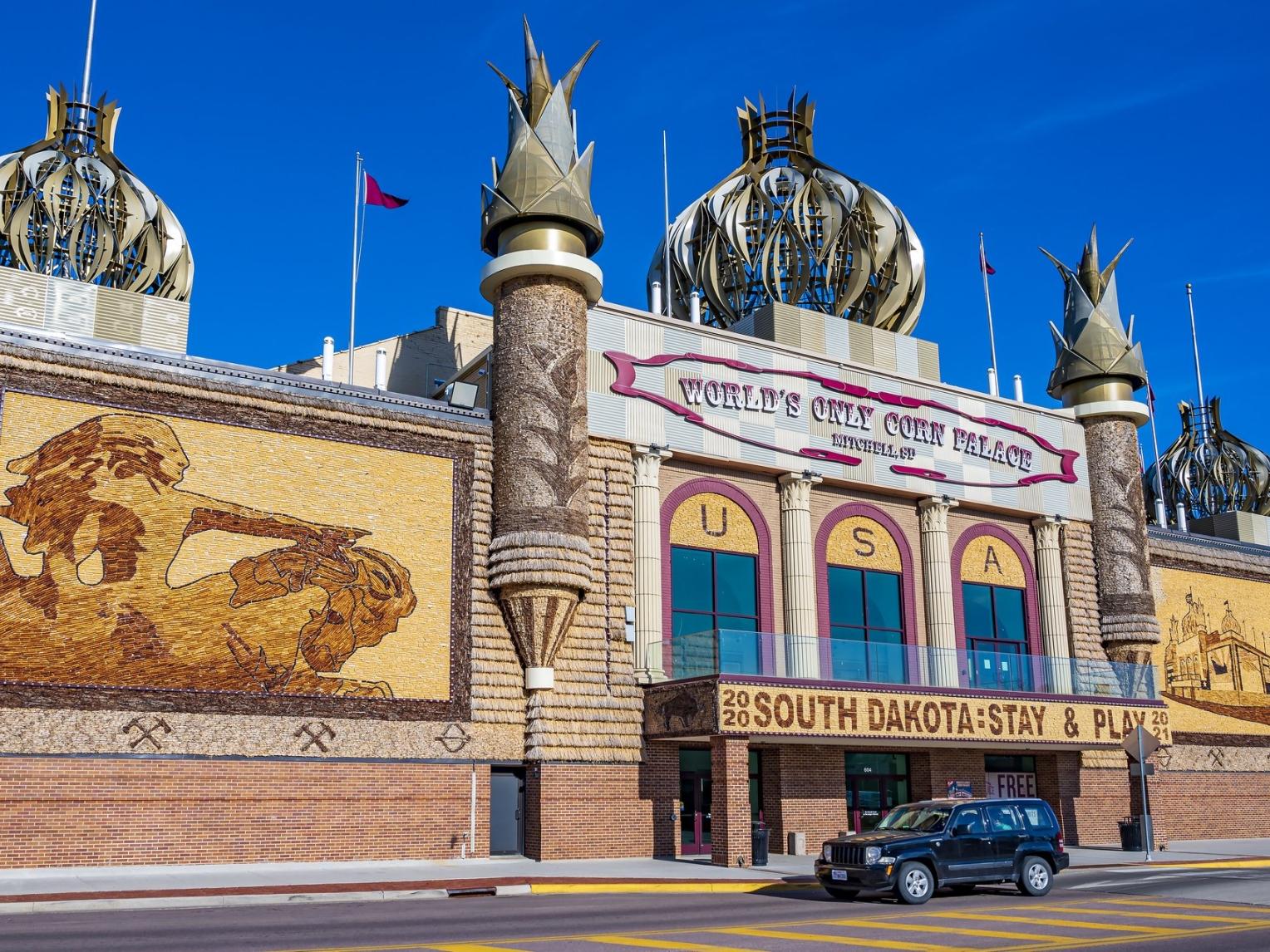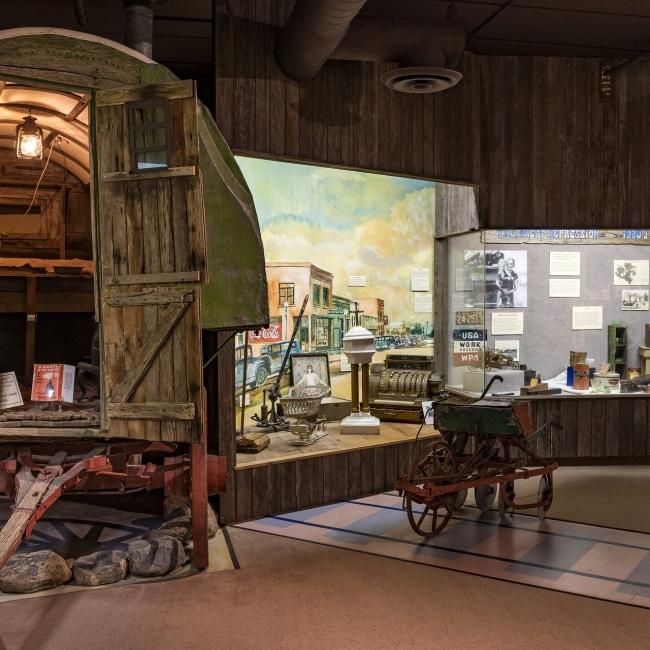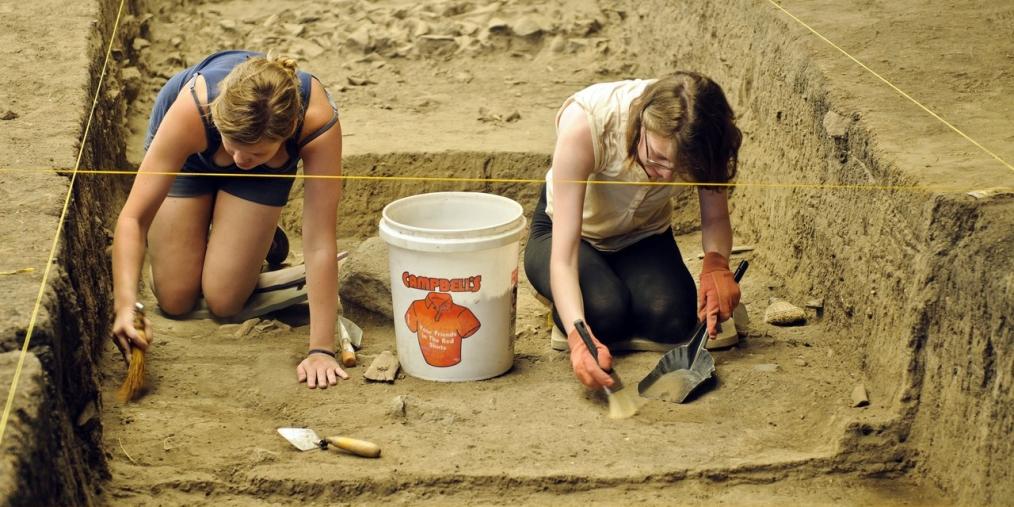 Mitchell → Chamberlain/Oacoma → Lower Brule (101.5 miles)
Continuing on, head out west on I-90 for another hour and you'll hit the Lewis and Clark Welcome Center and the riverside town of Chamberlain. Here, you and your co-pilots will be in awe to find a 50-foot-tall statue standing on a bluff between exits 263 and 265 off Interstate 90. Named "Dignity: Of Earth & Sky," this is one of the cooler pit stops to take in the stunning combination of Native American art, history and culture. Made entirely of stainless steel, the Native American woman statue was sculpted to honor the cultures of the native Lakota and Dakota people. Once in Chamberlain, visitors can see historical sculptures in Main Street parks as they head to the charming downtown shops and restaurants for some refreshments. If you have time, pay a visit to the Akta Lakota Museum & Cultural Center or the South Dakota Hall of Fame to soak in more of South Dakota's history. 
 
For more Native American tribal attractions, continue on I-90 W across the Missouri River into Oacoma, then up state highways to the Native American National & Scenic Byway which crosses the Sioux Tribe's Lower Brule Reservation. Following the Missouri River, the route provides stunning vistas from the crests of lofty river bluffs and views of rolling hills. Along the route north of Lower Brule is the Big Bend of the Missouri River and the location of Sioux Tribe's Narrows Historical Interpretive Area, a Scenic Byway facility to park the car and walk the Narrow Recreational Trail to the top of the hill for a rewarding view of the entire Bend.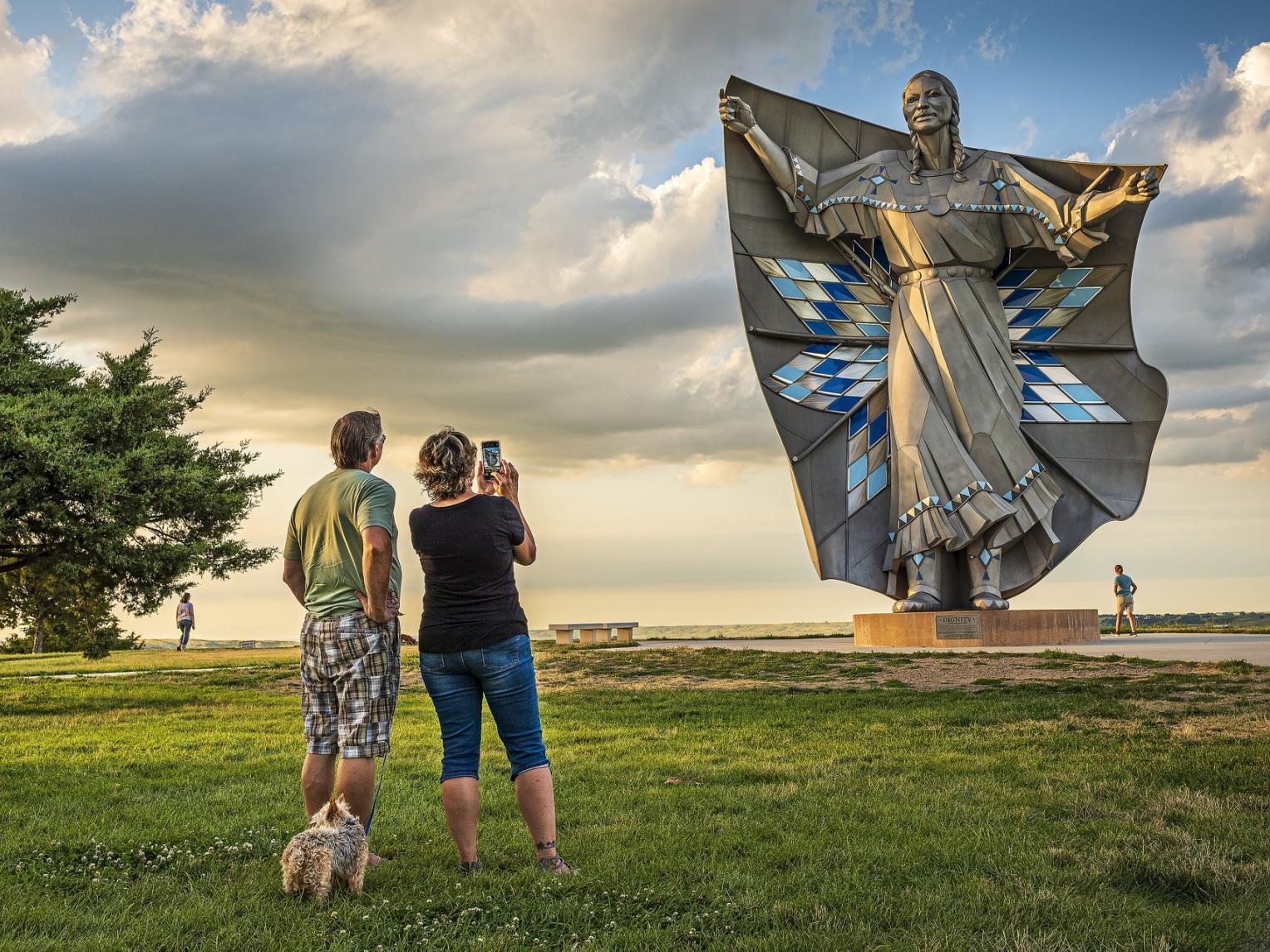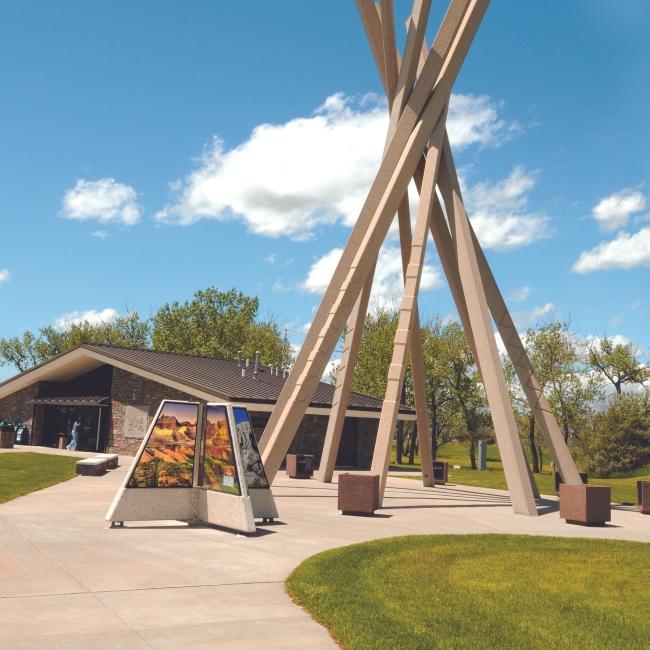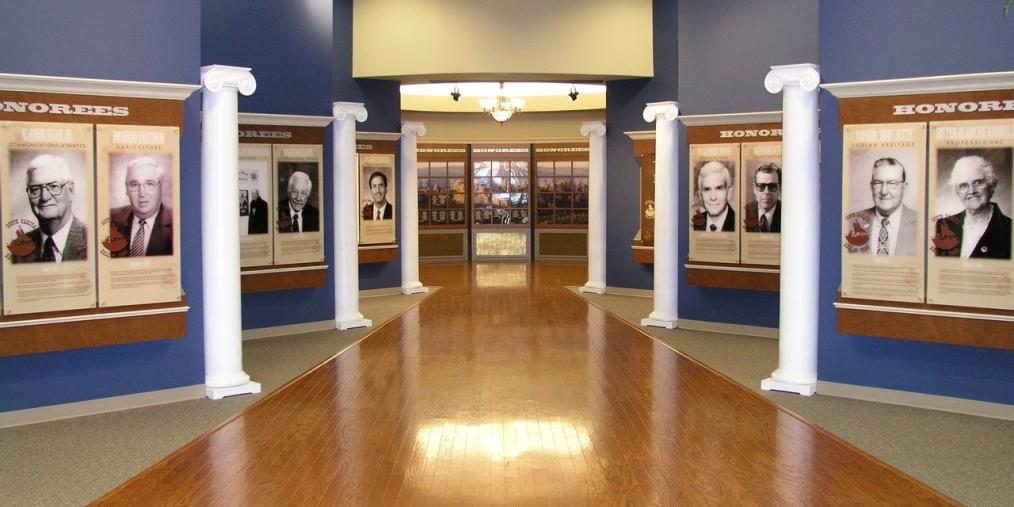 Lower Brule → Huron Airport (97.5 miles)
Wander and enjoy some exploration in the area. If you're unsure of visitor etiquette, be sure to read up on the policies and good manners while visiting one of South Dakota's nine tribal communities. For your last night on your SoDak cultural road trip, opt to stay at the tribe's Golden Buffalo Casino & Resort, located in the town of Lower Brule with all your casino gaming desires, as well as a restaurant to dine at.
 
The next morning, get your last bit of exploring in before fueling up and cruising back just under two hours northeast back to your original destination of Huron. Though it's time to return your rental and fly out after an enriching long weekend away, the memories and photos will always be present to show off to friends and family back home, until the next trip back. 
See What Everyone Else is Doing in Huron