Dallas to Rapid City: A Family RV Road Trip
Rent an RV and gas up in Dallas to make your way to South Dakota's Rapid City and Black Hills – with endless sightseeing and fun stops in between for the whole family.
Have you ever been on vacation and driven by the perfect photo opportunity, but kept going because there's just no time? The kids were yelling to turn around, but you have to catch a flight and rent a car and make a dinner reservation. For the next trip, consider renting an RV with the family and throw out the schedule. Set a timeframe – say a week, pack smartly, and go. Here's your chance for that missed photo op. Stop and smell the roses. Let the kids' eyes for excitement and wonder dictate where you go next.
Want to try this little experiment out? How about a family excursion from Dallas to Rapid City and South Dakota's Black Hills?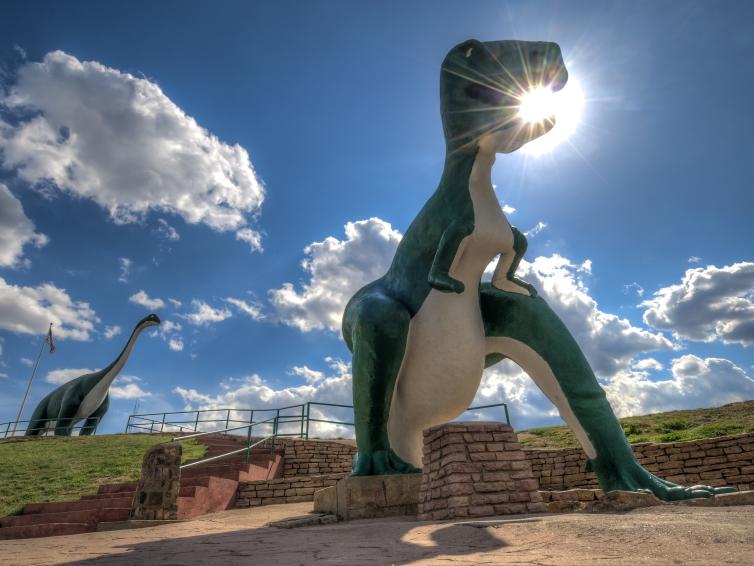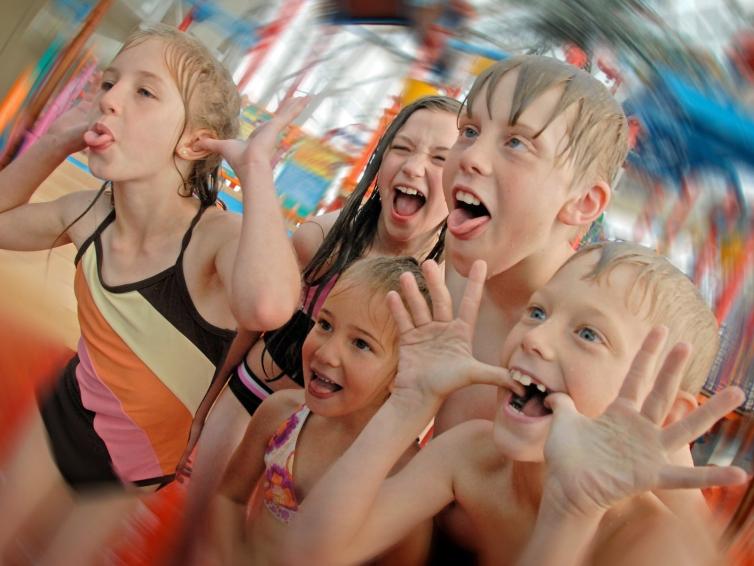 DAY 1
Drive from Dallas to Wichita, Kansas with a stop in Oklahoma City
•    Lunch at Oklahoma City's Buttermilk where the burger, fried chicken or egg scrambles are served on – you got it – buttermilk biscuits!
•    Get a little energy out at the Youth Zone in Oklahoma City's Boathouse District
•    Book a site for the night at Air Capital RV Park, south of downtown Wichita.
DAY 2
Buckle up and head to Chamberlain, South Dakota with a stop in Yankton, South Dakota.
•    Take a seat inside or on the patio for a burger, pizza, steak, or more at River's Edge at the Landing. The only thing better than the view is the food.
•    Walk across the Meridian Bridge – once an early north-south route from Canada to Mexico, the bridge is now open to recreational use and provides a nice photo op of the Yankton riverfront.
•    Book an RV site for the night at Chamberlain's Oasis Campground and squeeze in a dip in the pool or some walleye fishing.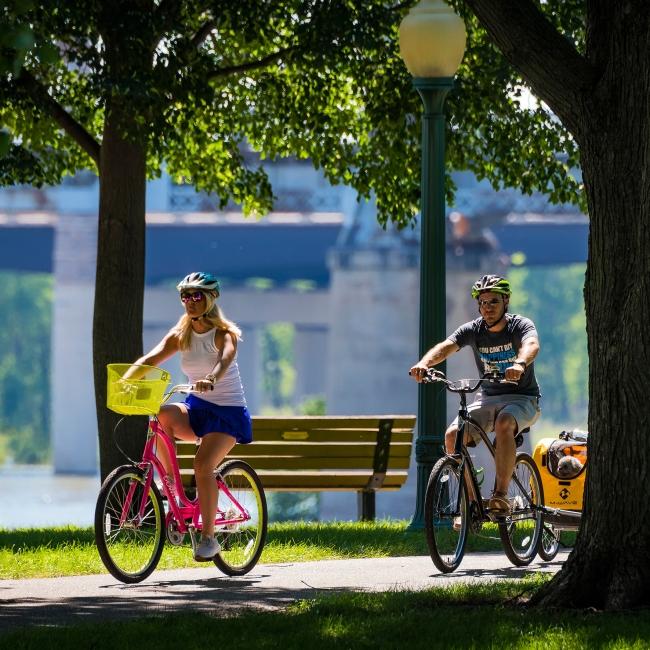 Badlands National Park
DAY 3
Check out of Chamberlain and stop in Wall on your way to Custer.
•    Get on the road early to see some of the remarkable geological deposits, bison, bighorn sheep and prairie dogs at Badlands National Park in Interior. 
•    Thirsty from driving across the hot prairie? Stop at Wall Drug Store for some free ice water. Wall Drug's Western Art Gallery Restaurant also serves 5-cent coffee, hot beef sandwiches with mashed potatoes and pie. Or sip an old-fashioned float or shake at the seasonal Soda Fountain Ice Cream Shop.
•    Sit around the fire pit and enjoy a night in nature with remote stargazing at one of Buffalo Ridge Camp Resort's RV sites, a luxury outdoor resort in Custer.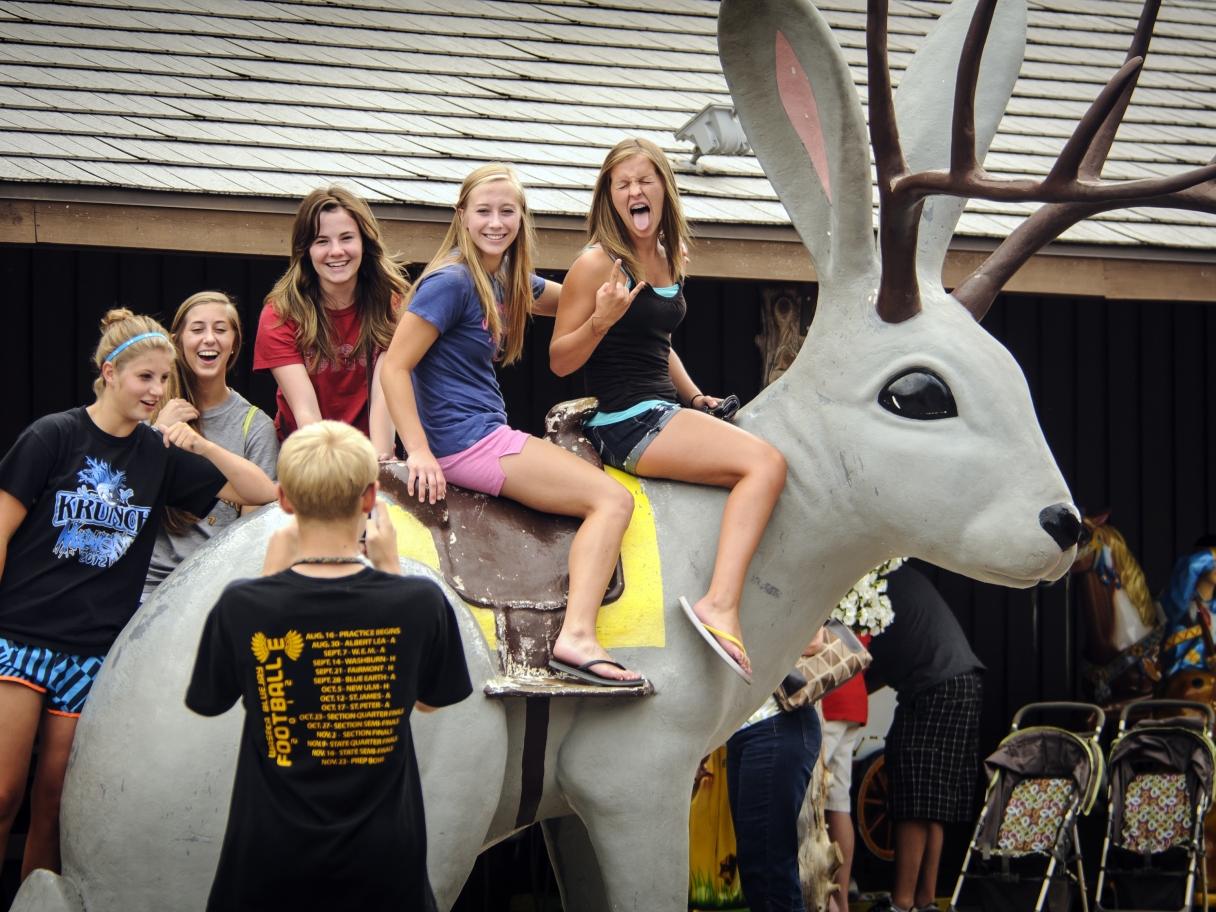 Day 4
Explore the roads and sights of Buffalo Ridge, Crazy Horse Memorial, Mount Rushmore, Custer State Park and more.
•    After a 30-minute drive from Buffalo Ridge — an experience unto itself thanks to the one-lane tunnels and "pigtail" bridges of Iron Mountain Road — you'll come upon the Crazy Horse Memorial, the world's largest in-progress mountain carving and memorial that protects, preserves and celebrates tribal cultures and traditions.
•    Mount Rushmore, the icon of democracy carved impressively into the Black Hills, represents 150 years of American history. Snap some selfies with George Washington, Thomas Jefferson and Abraham Lincoln before visiting the Sculptor's Studio. 
•    Make friends with the awe-inspiring herds of bison and beggin' burros, climb the granite peaks, or go for a swim in the clear mountain water at Custer State Park.
•    On your way back to Buffalo Ridge for a second night, stop for a prime rib panini at Bobkat's Purple Pie Place, where the name encourages you to order dessert – anything from Raspberry Rhubarb Jalapeño to Chocolate Cream Pie. Or get a whole pie to go and bring it back to eat by the fire.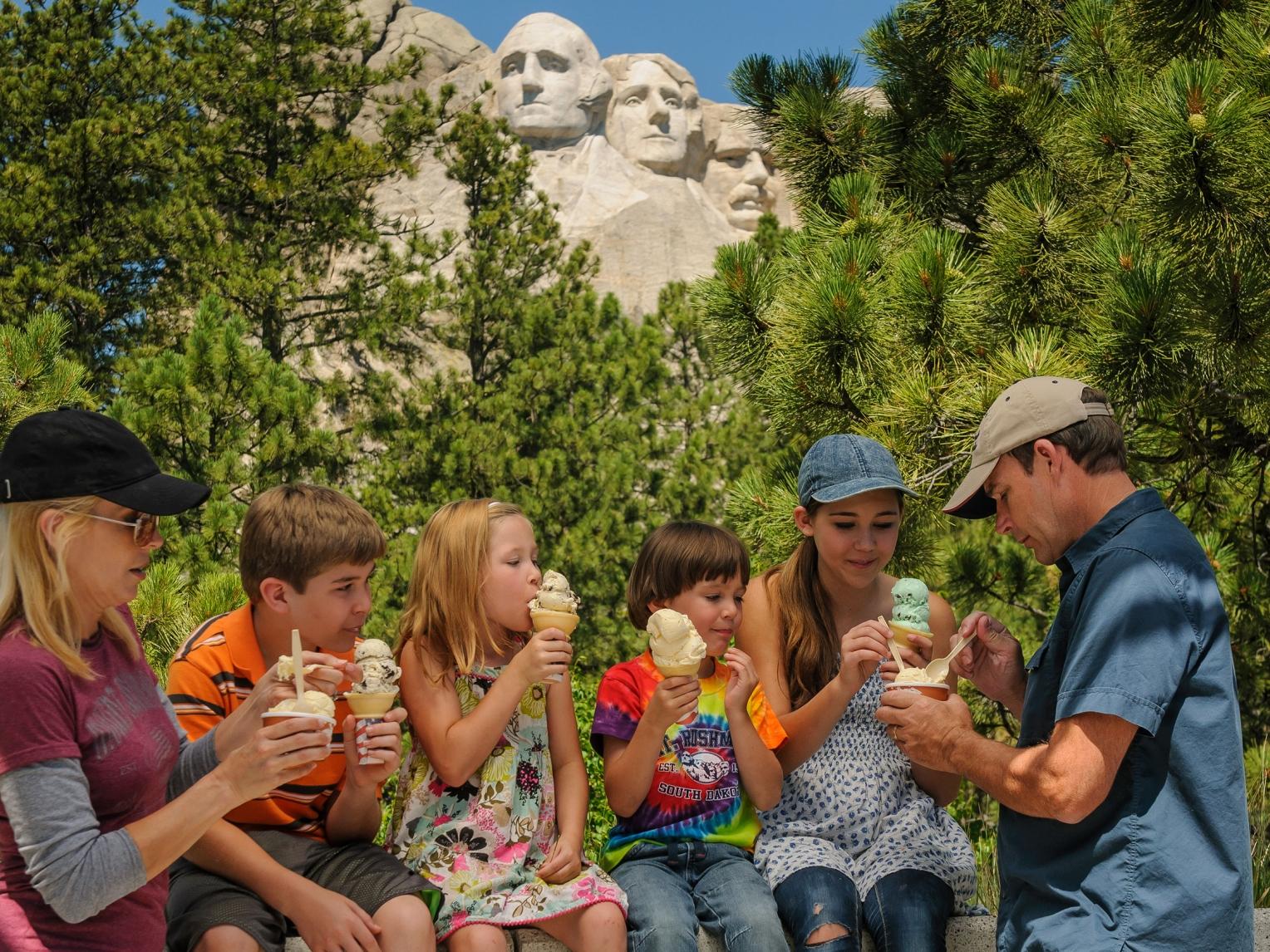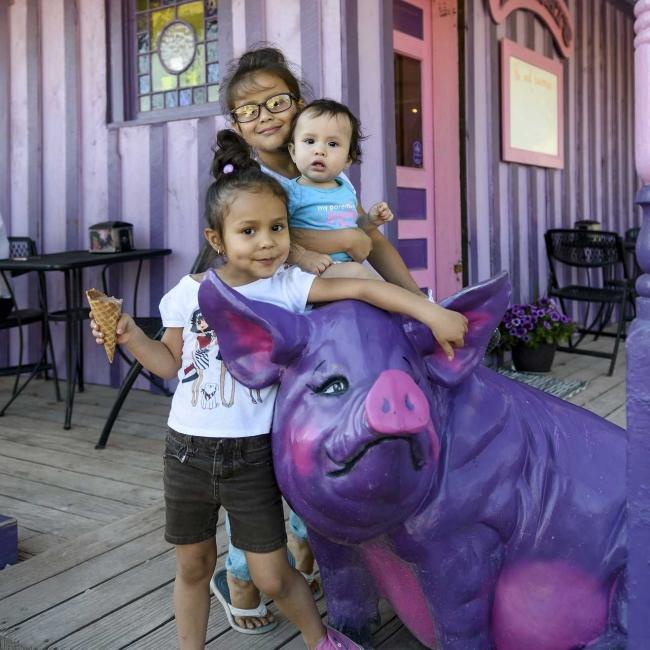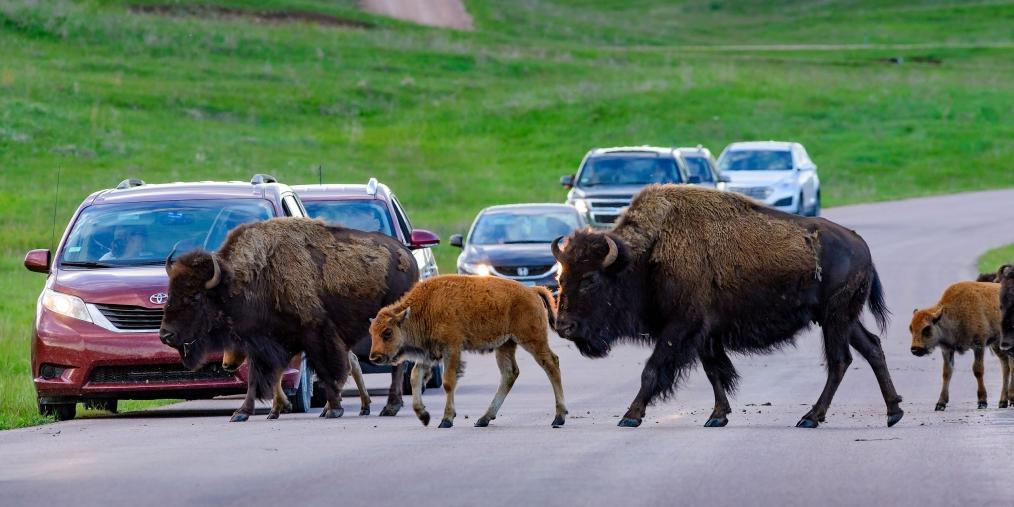 DAYS 5-6
The tough decisions come as you head north toward Rapid City. If your goal is to keep the teens and tweens off their phones, consider these hot spots over the next two days:
•   At the Cosmos Mystery Area, a topsy-turvy disorienting spot in the Black Hills, the laws of physics don't apply. It's science camouflaged in fun, and the whole family will enjoy trying to roll a ball downhill or walking up a wall. 
•    Take the Adventure Tour at Black Hills Caverns for a 3/4-mile underground hike to see the beautiful formations made by Paha Sapa limestone that encircles the central granite the Black Hills is known for. 
•    The totally tubular Watiki Indoor Waterpark makes quite a splash, with its Maui's Body Slide and Sink Hole.
•    Park yourselves for two nights at Lake Park Campground and Cottages, and rent a bike, go trout fishing in Rapid Creek, wade in the creek, or rent a paddle boat and get out on Canyon Lake.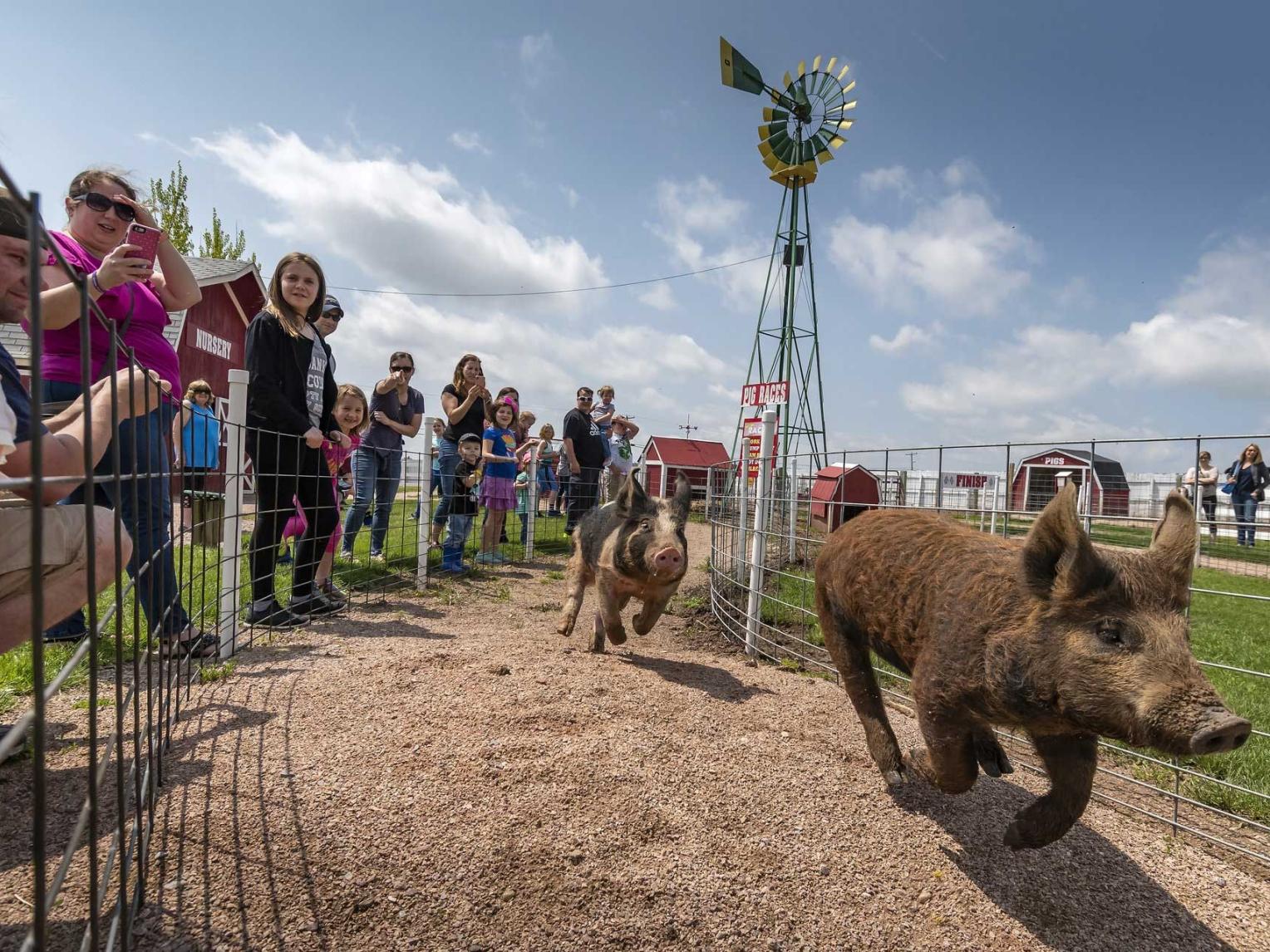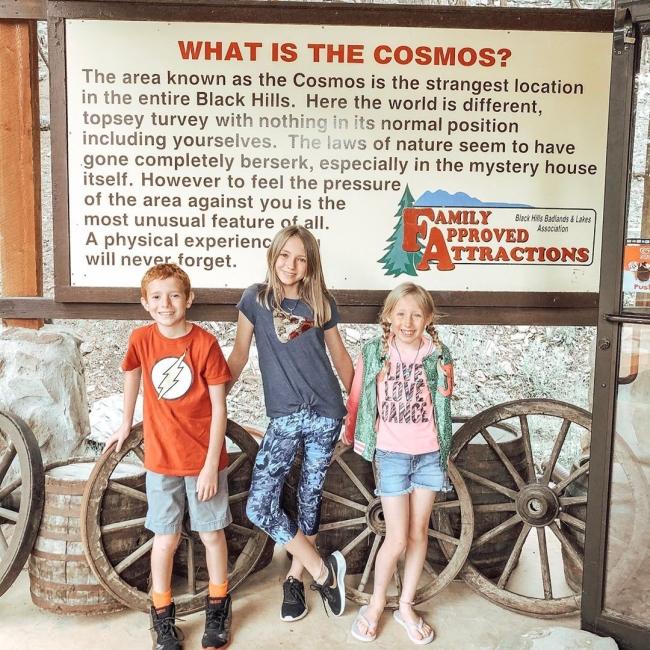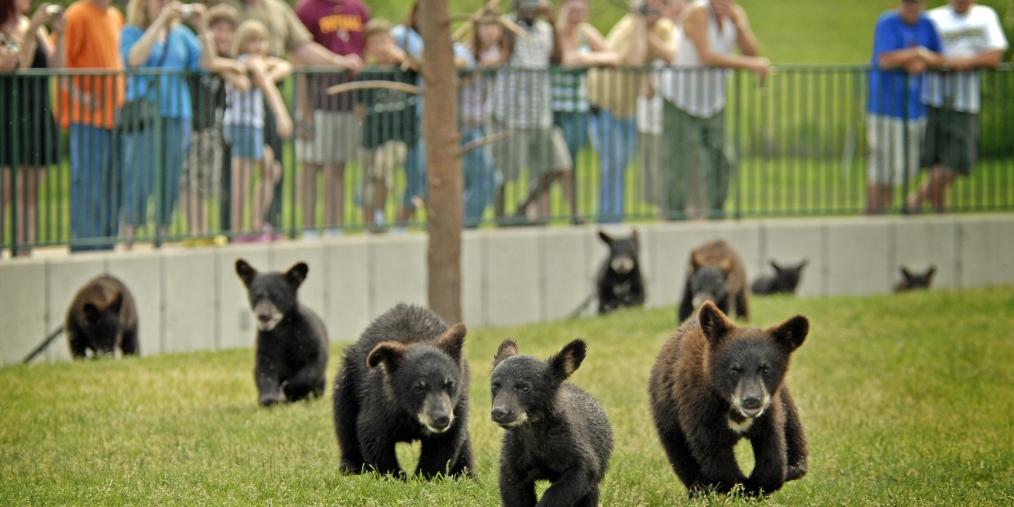 For the younger crowd, Rapid City abounds with playful, fun options for the youngins:
•    Got an animal lover on your hands? Here's their chance to bottle-feed a goat, go on a pony ride, or pet the chicks at Old McDonald's Farm.
•    Nearing the end of your trip and the kids are starting to bicker? Wait until they come face to face (safely) with a full-grown black bear at Bear Country USA. Watch everyone unite to capture pics of badgers, beavers and big-horned sheep as you drive throughout its 250 acres of rolling meadows and towering pines. 
•    The kiddos can try their hands at gold panning, gemstone sluicing, or experiencing a blacklight 3-D safari at Reptile Gardens, the Guinness World Records holder for largest reptile zoo in the world thanks to 225 different species, including Maniac, one of the largest giant crocodiles in the western hemisphere. 
•    Parents, you'll appreciate the 100-mile views of the Badlands National Park and Black Hills National Forest at Dinosaur Park, and kids will marvel at the bright green concrete dino sculptures that honor the Late Jurassic and Early Cretaceous fossils found along the sandstone ridge around the Black Hills.
•    Climb Winnie the Pooh's treehouse, read a book with Cat in the Hat, or scare away the Big Bad Wolf at Storybook Island, Rapid City's children's theme park. 
SIGHTS TO SEE IN RAPID CITY
START PLANNING YOUR NEXT TRIP TO SOUTH DAKOTA