Traveling to South Dakota to visit Mount Rushmore, Crazy Horse and all the natural beauty in the Black Hills and Badlands, you'll most likely fly into or drive through Rapid City. The walkable downtown area of Rapid City itself is worth a visit, whether you spend a day at the beginning of your trip or take a break from Mother Nature mid-trip.
Breakfast
Start the day at Black Hills Bagels. Choose from 28 varieties of bagels and 18 blends of cream cheese. For a heartier breakfast order a bagel sandwich and add your favorite coffee beverage or a fruit smoothie.
Check Out the Art
Known as the City of Presidents because of its proximity to Mount Rushmore, all of the U.S. presidents are standing on downtown street corners in the form of bronze statues. Make a game out of hunting them all down. Make it easier by using the map provided by Downtown Rapid City.
The statue of George Washington, the first U.S. president, was strategically placed outside Rapid City's first hotel, Hotel Alex Johnson, built in 1927. Step inside the hotel and look around at this historic beauty and make a note to come back later to the rooftop Vertex Sky Bar for a drink and a gorgeous view of the area.
Besides the presidents, other street art includes Native American pieces, like this piece by Dale Lamphere.
In Art Alley local artists express themselves with free-form graffiti murals.
Visit the Prairie Edge store, filled with arts and crafts created by Native Americans and an art gallery on the upper level. The large store also sells supplies used in Native American arts.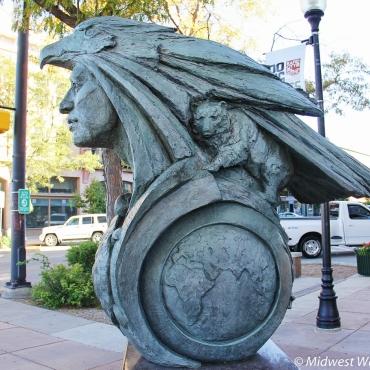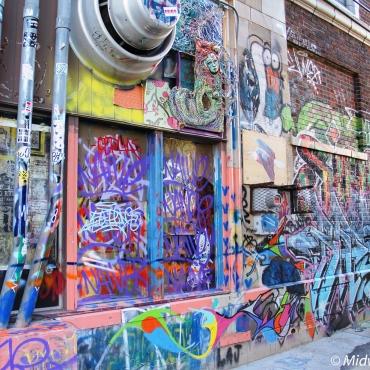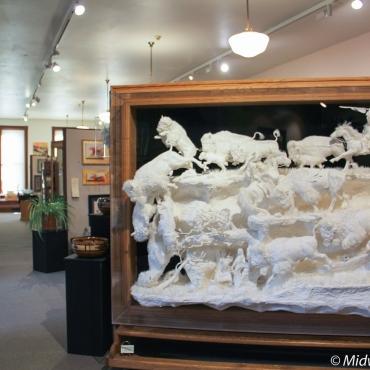 Lunch
Have lunch in Rapid City's first fire station, now Firehouse Brewing Company, with menu names like Hook and Ladder (homemade soup and half sandwich), Commissioner Cutlet (breaded pork cutlet sandwich) and Spontaneous Heating (spicy gumbo). Wash it down with a craft beer from the brewery that has been around for 20 years.
Visit a Museum
Visit the Journey Museum for a good orientation to the Black Hills history and culture. Begin with the video and then work your way through the exhibits on area geology, archeology, Native Americans and pioneers.
Visit Main Street Square
You'll often find community events like concerts and movies under the stars at Main Street Square. Kids can romp in the splash pad in the summer. In the winter, skate on the ice rink.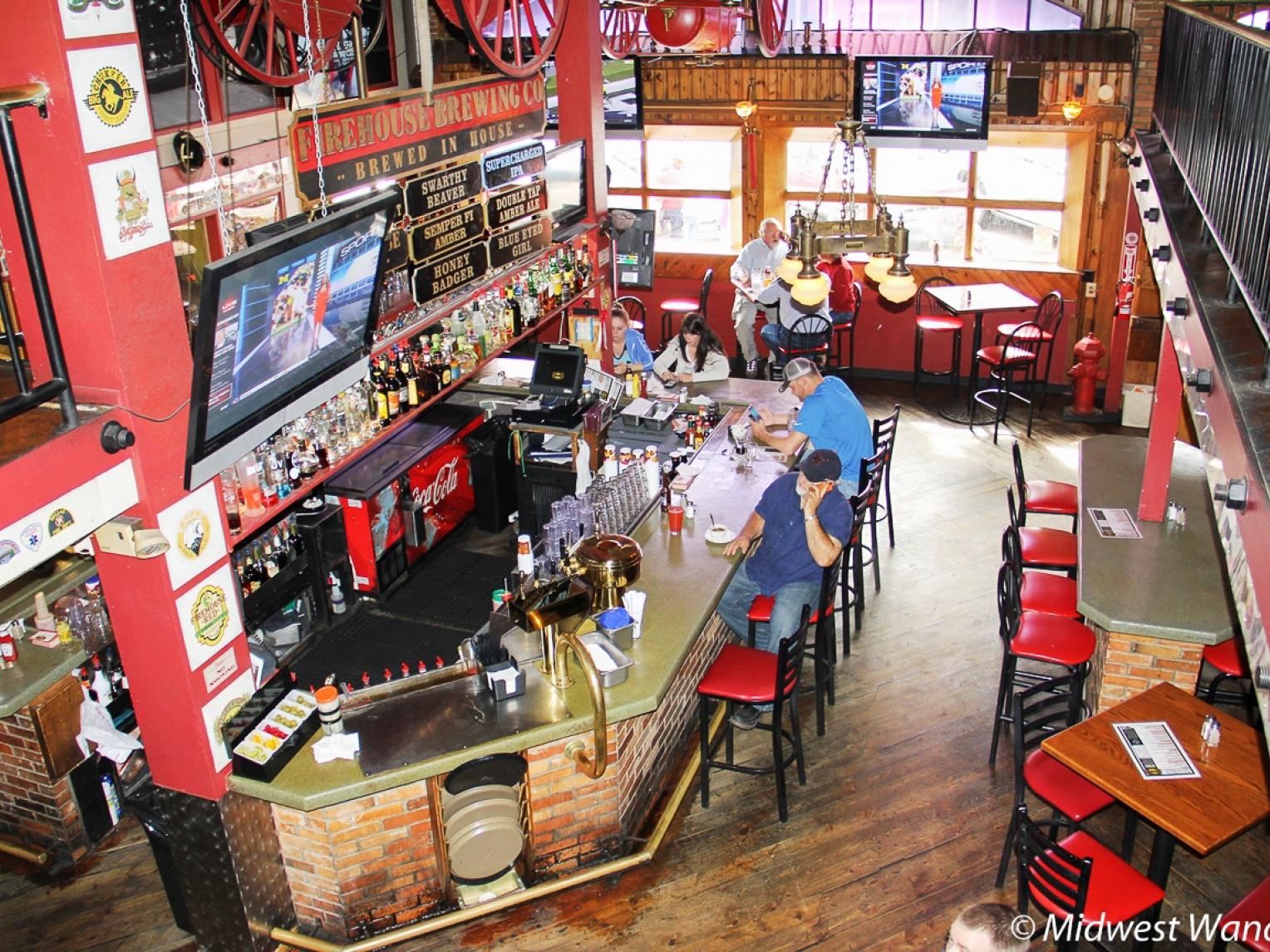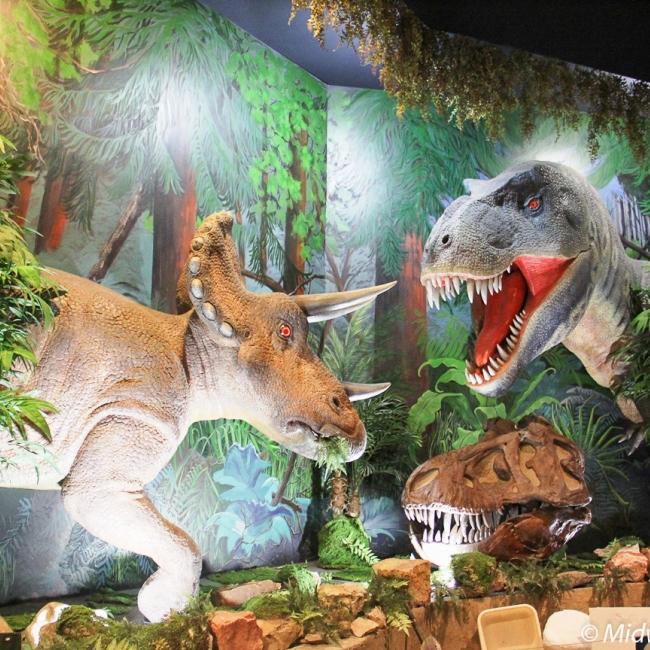 Sip Some Wine
Head back to the Firehouse for more adult beverages. Next door to the Firehouse Brewing Company, the much newer (opened in 2014) Firehouse Wine Cellars offers wine tasting and winery tours. Sit and enjoy a glass of wine, if you prefer, along with a meat and cheese tray.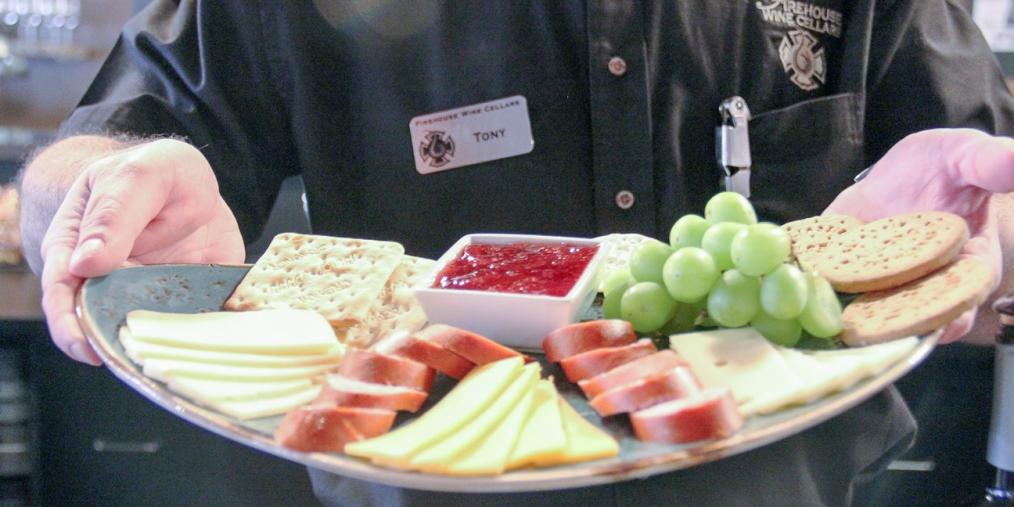 Dinner
Downtown Rapid City offers over twenty dining options, from burgers to fine dining. I chose another pub, Sanford's Grub 'n Pub, a regional chain. Filled with kitschy stuff everywhere, including hanging from the ceiling. I was surprised to see several pieces of Chicago memorabilia, so far from my home area. Be prepared for huge portions. I ordered a chicken salad, and it was more than I could finish.
Calling it a Night
Stay at one of several hotels in the downtown area. I stayed at the Holiday Inn Rushmore Plaza, just a short walk from downtown attractions and a short drive to other area attractions. Rooms include a microwave and refrigerator, and the lobby atrium with waterfall makes a relaxing backdrop for the hotel restaurant.