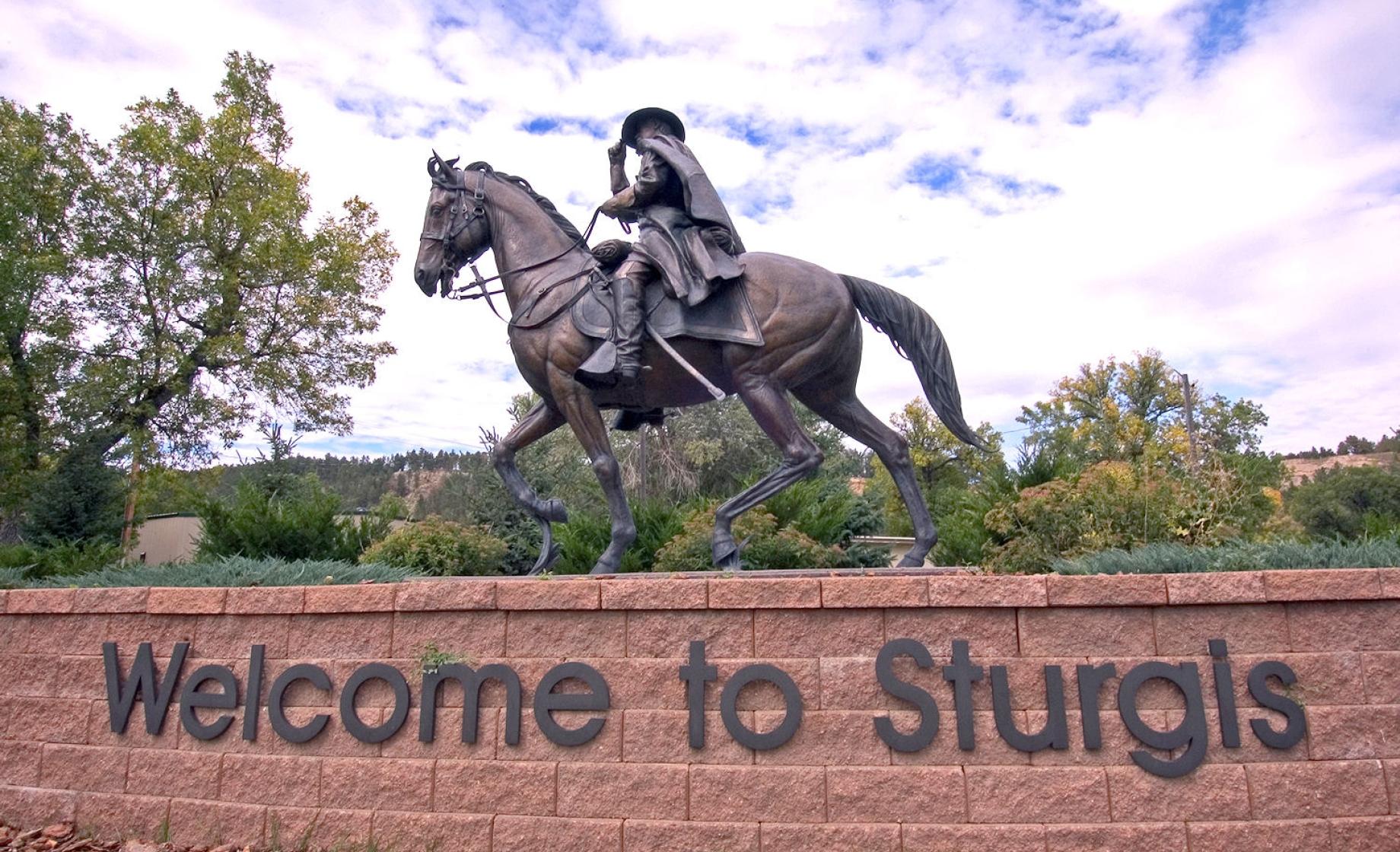 This community in the northern Black Hills of western South Dakota has a year-round population of less than 7,000. For about 11 months of the year, it offers a peaceful, relaxing pace for enjoying historic sites, outdoor activities and various beverages and bites.
Sturgis is famous worldwide for its bikes, biker bars and good times. When driving through Sturgis, you can tell the town spends all year gearing up for the main event — the Sturgis Motorcycle Rally. Held in August, this annual event gives life to the town and brings as many as 800,000 bikers to the Black Hills. But no matter what time of year, there's always something to be discovered in Sturgis.
Weimer's Diner & Donuts and Sturgis Coffee Company
Every good day has to start with donuts. Stop in to Weimer's in downtown Sturgis for a pick-me-up on your way to hike Bear Butte. If donuts aren't for you, head over to Sturgis Coffee Company for a tasty cup of joe. We recommend checking out both. After all, breakfast is the most important meal of the day.
Bear Butte
Bear Butte, or "Mato Paha" in Lakota, was designated a National Historic Landmark in 1981 for good reason — the site is rich in history and sacred to many Plains Indian tribes including Cheyenne and Lakota. Red Cloud, Crazy Horse and Sitting Bull used to spend time at Bear Butte, and gold-seekers and expeditioners were said to camp at the base of the butte. Bear Butte State Park offers a 1.85-mile hike that will take you two to three hours to complete, depending on how often you stop to take in the amazing views of the Black Hills.
Centennial Trail
Just outside of Sturgis, you'll find the start of the Centennial Trail. This 111-mile trail was created in 1989 to commemorate the 100th anniversary of South Dakota's statehood. The Centennial Trail represents the diversity of South Dakota, taking a traveler over the prairies and grasslands near Bear Butte State Park through the rugged Black Hills high country and south to the rolling hills of Wind Cave National Park. 
Downtown Sturgis
Get your souvenir shopping on! Even if you can't make it for the Rally, stop into one of the souvenir shops to pick up your own Sturgis Motorcycle Rally gear. It's guaranteed to be a great conversation starter wherever you are. Follow up your shopping trip with lunch at the Loud American Roadhouse or Jambonz. Don't forget to stroll down to Harley-Davidson Rally Point, a central plaza where you might find a concert or other event taking place.

Old Fort Meade Museum
Fort Meade was established in 1878 by the 1st and 11th Infantries and the reorganized 7th Cavalry. It outlived all other frontier posts of the Upper Missouri West, surviving as a military installation until 1944 when it became a Veterans Administration Hospital that remains today. During the Great Western Expansion, Fort Meade served as a United States Cavalry Post for nearly every cavalry regiment in the United States Army. The Star Spangled Banner became part of the evening military retreat ceremony at Fort Meade in 1892, long before it became our National Anthem. Some of the structures on site date back as far as 1878. Located in the former commanding officer's headquarters, the Old Fort Meade Museum offers an in-depth history of Fort Meade.
Sturgis Motorcycle Museum & Hall of Fame
You can't be in Sturgis without thinking of motorcycles, so experience two-wheeled history at the Sturgis Motorcycle Museum. Lined with a selection of unique, vintage and rare V-twin and metric motorcycles, visitors can get a glimpse into the world of motorcycles and see how they evolved from motorized bicycles to symbols of freedom across the world.
Belle Joli' Sparkling House
Take in a wine tasting and a beautiful view of the landscape at Belle Joli' Winery. In 2000, the Jackson family planted their first vines in nearby Belle Fourche. Since then, their locally grown and produced sparkling wines have become a staple to the northern Black Hills. Take a glass of wine onto the outdoor patio and savor the view of the five-acre vineyard that borders the rugged Black Hills.
Buffalo Chip
In 1981, a field outside of Sturgis became a makeshift campground for bikers attending the Sturgis Motorcycle Rally. Since then, the area has transformed into the Sturgis Buffalo Chip Campground, a logical destination for Rally visitors looking for live music, entertainment, a swimming hole and a heckuva lot of fun.
The Knuckle Saloon and Knuckle Brewing Company
End the day with a pint or two at The Knuckle in downtown Sturgis. The sizable saloon also acts as a museum complete with Sturgis memorabilia and friendly staff that'll make you feel right at home. You won't want to miss having a "Knuckle Sandwich" for dinner.