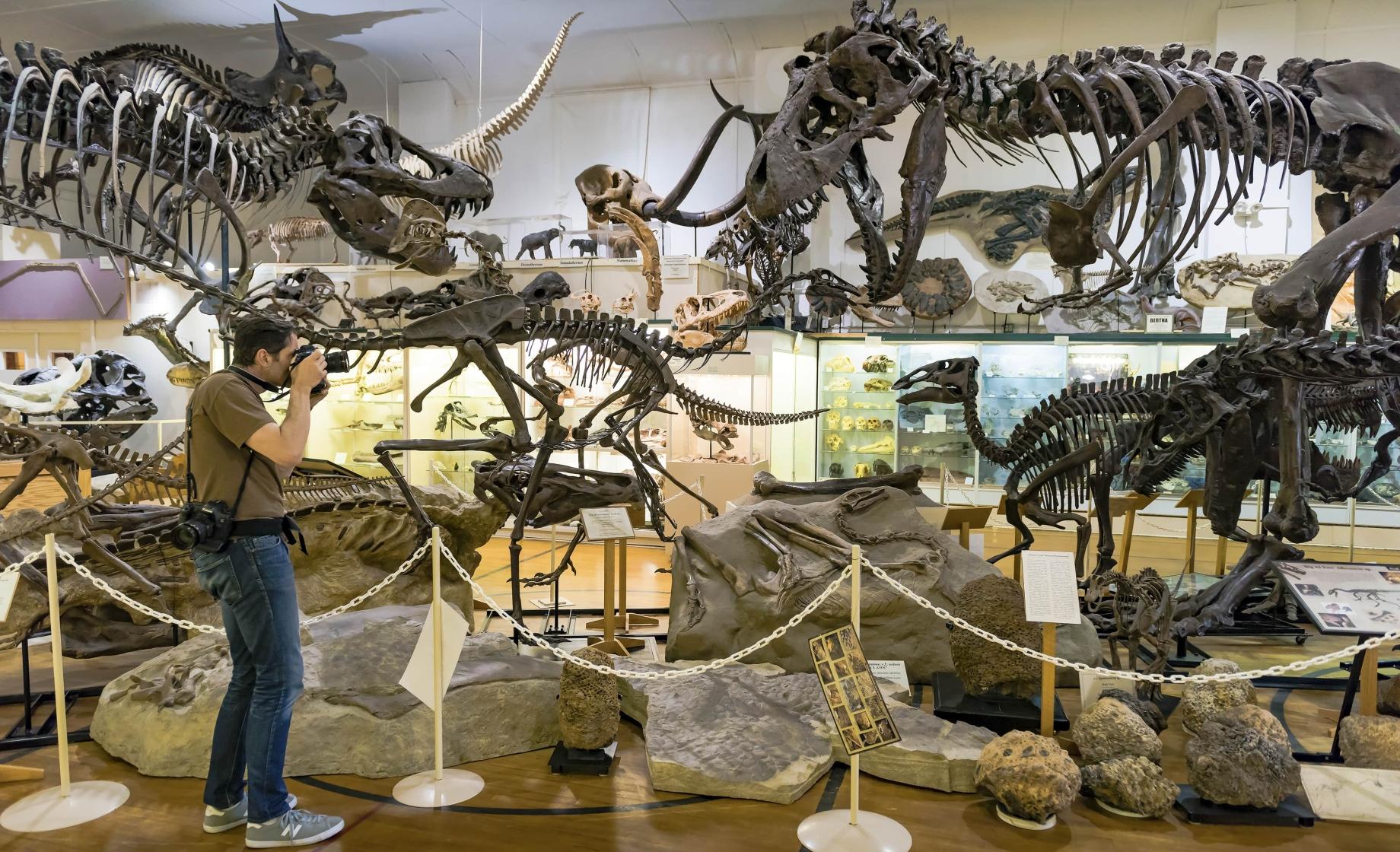 Just beneath the surface of South Dakota lies a rich and storied past – as told by the fossils of ancient creatures that once ruled the land.
Western South Dakota
Millions of years ago, the Black Hills, Badlands, and western prairie was home to countless species of dinosaurs and other prehistoric animals. Since then, the area has made a name for itself as an enticing and interactive destination, appealing to anyone with a proclivity for paleontology.
North-Central South Dakota
Unearth a world of knowledge about the creatures that once roamed the sprawling prairies of north-central South Dakota. This region is a hot-spot for major fossil finds, whether it's "Sue" — measuring 42 feet long and estimated to be approximately 67 million years old, it's one of the most complete and best-preserved Tyrannosaurus rex skeletons in the world, — or "Shady," a 7-foot-long triceratops skull that was discovered in 2020 at the Grand River National Grassland in northwestern South Dakota. Tour prehistoric exhibits and dig into active excursions in a land teeming with fossils millions of years in the making.
Eastern South Dakota
This region offers quite the education for those interested in prehistoric life. Attractions in the area offer opportunities for children and adults alike to dig into the soil and gain firsthand experience as excavators.