Family Fun Road Trip From Sioux Falls to Pierre
Secure a rental car and fuel up for a quintessential SoDak family road trip you all won't soon forget—starting from the city of Sioux Falls and heading west to the state's capital of Pierre. 
Servicing Airlines: Delta, American, United, Frontier
On-site Car Rentals: Avis, Enterprise, Hertz, National/Alamo 
Recommended Road Trip Time: 6-7 days
Route Distance: 243+ miles (appx)
With the kids out for summer vacation or even winter break, opt to spend a week creating on-the-go memories. Road trips provide the freedom to travel slowly, learn about different cultures & attractions, and discover a variety of natural landscapes on your own time.
Flying to and from South Dakota is a breeze, especially into Sioux Falls Airport (FSD), the state's biggest and most passenger-traveled airport. There, grab a rental car at the airport to not only cover more ground, but to have the freedom to move and see as much as possible. South Dakota offers 77,123 square miles of open road adventures, roadside attractions, city stopovers, cultural pit stops and memorable mile markers in-between. The drive from the airport to downtown Sioux Falls is a cool and easy three-mile drive. Then the trip truly begins!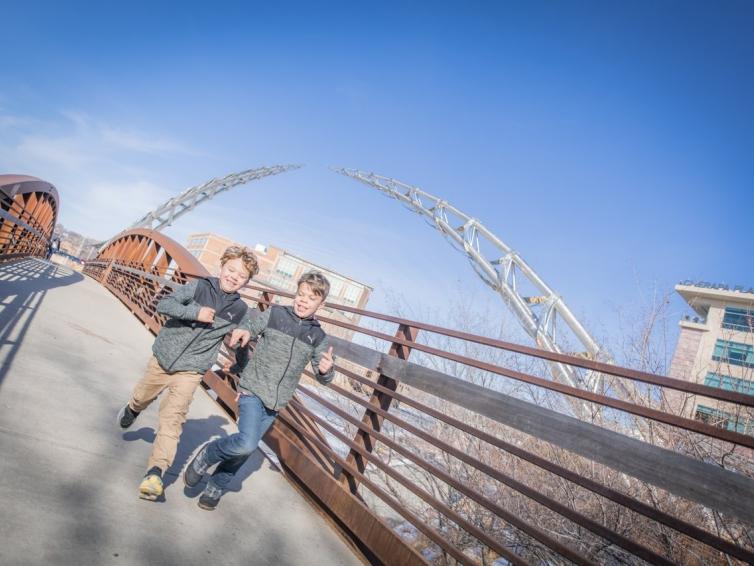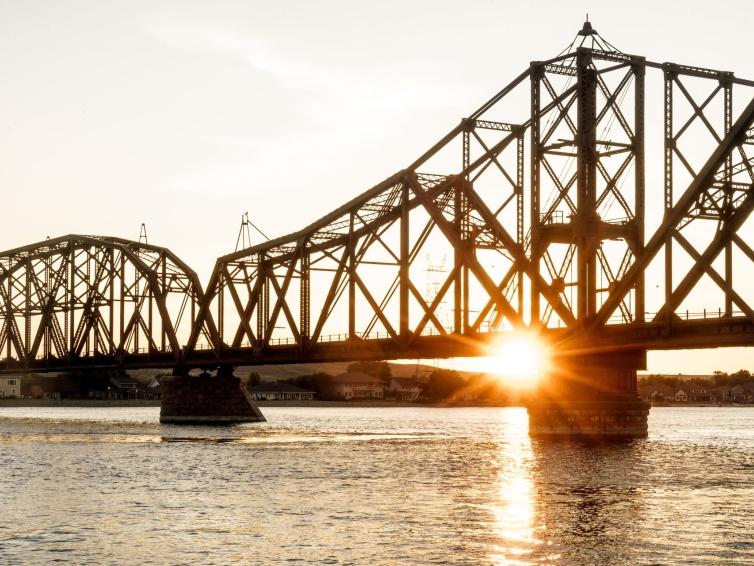 Sioux Falls Regional Airport → Sioux Falls (2.8 miles)
As South Dakota's largest city, Sioux Falls is packed with cultural attractions, family-friendly activities, and plenty of perfect things to break up the day. With more than 5,000 hotel rooms for you and your family to stay at, and 700 restaurants to have a family meal, plan to spend at least two days exploring Sioux Falls' charm and culture. Check out Springhill Suites Sioux Falls, offering a unique retro design throughout the hotel that takes every generation back to a time when family vacations were the most anticipated event of the summer. 
Get the trip going with fresh-baked donuts for the kids (and you) from Flyboy Donuts bakery, or homemade ice cream from Parlour Ice Cream House to take with you on a stroll through downtown to see 55 sculptures in one of the largest exhibitions of sculptures in the country. SculptureWalk includes the stainless-steel Arc of Dreams sculpture that represents creative leaps of faith as the structure spans the Big Sioux River. Spend the rest of the afternoon at Falls Park, one of Sioux Falls' top attractions featuring 123 acres of green space, waterfalls and historic buildings along the Big Sioux River.
While the falls are certainly beautiful to walk during wintertime, your family may love to take advantage of some winter sports. Venture just 12 minutes outside of downtown to Great Bear Recreation Park. There, enjoy everything from snow-shoeing, tubing down the snow slopes, and getting the kids into skiing or snowboarding lessons.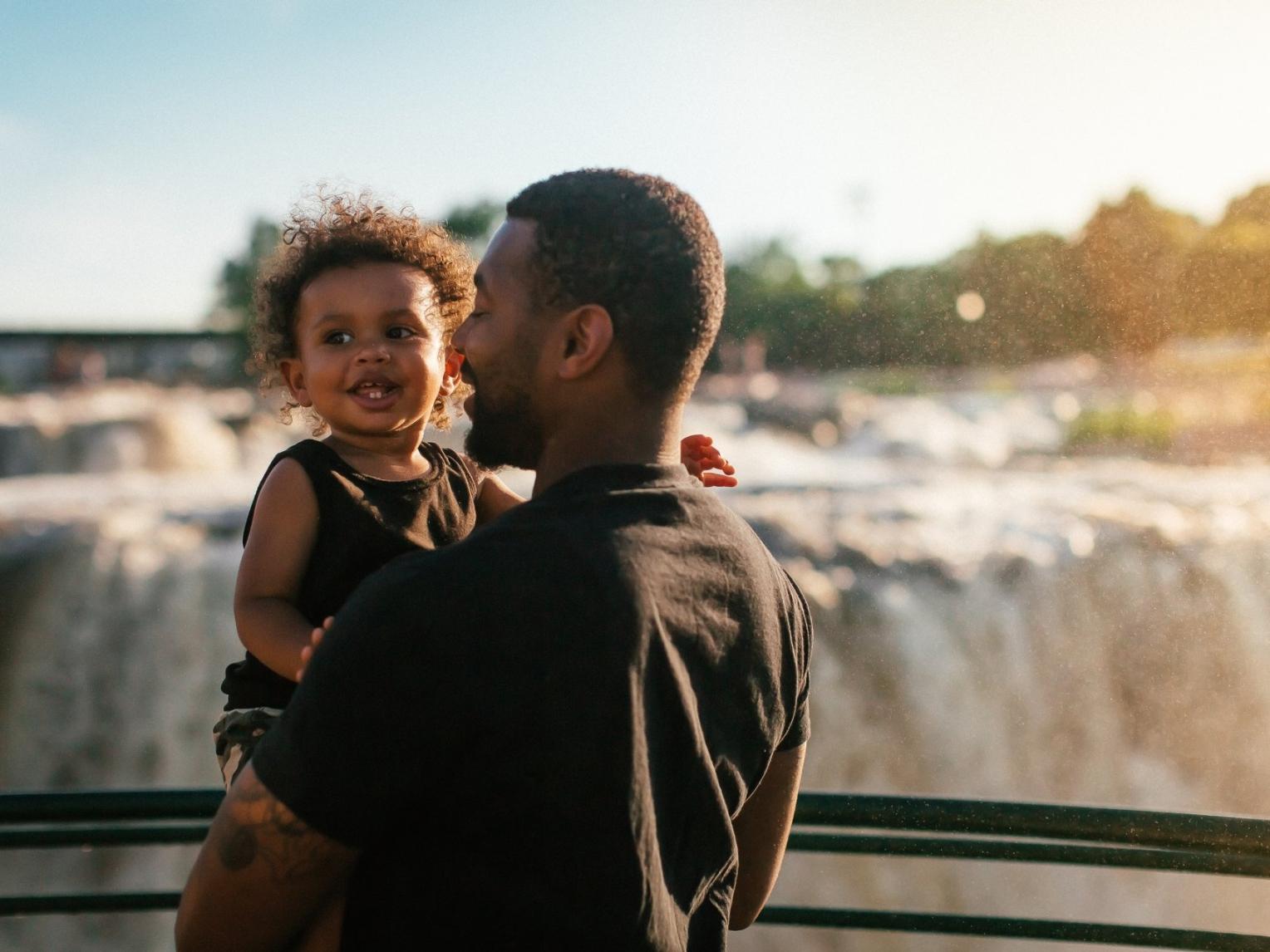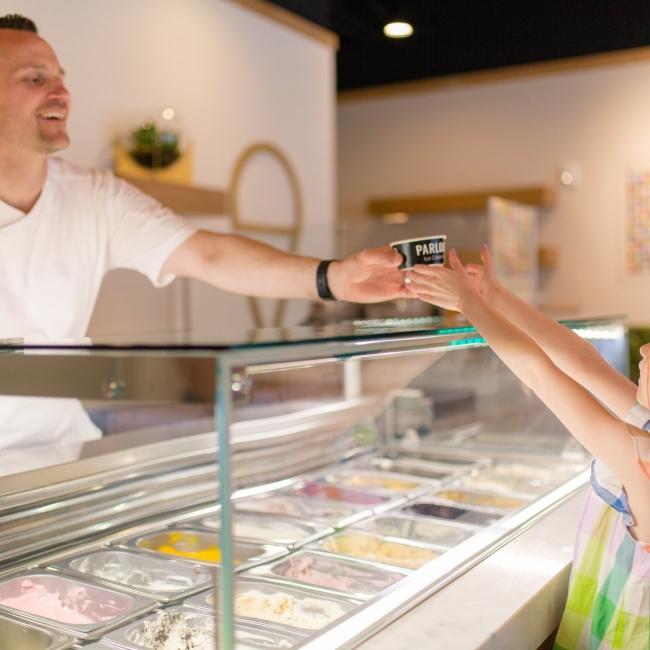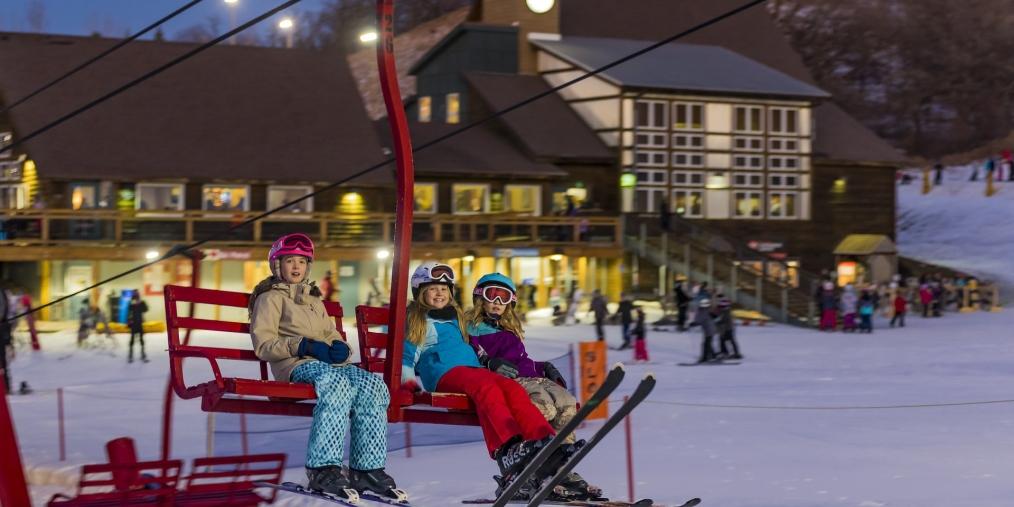 Families will find loads of daytime thrills, excitement and attractions. In the summer, Wild Water West Waterpark's aquatic attractions (wave pool, lazy rivers and waterslides) are a great way to stay cool and have a wild wet time. At Thunder Road Sioux Falls, a fun park and mini-golf course keeps the kids buzzing with go-karts, thrill rides, laser tag and other kid-friendly games. For animal-loving kiddos, watch their smiles brighten at Butterfly House & Aquarium and the Great Plains Zoo. Before hitting the road, grab lunch downtown at one of Sioux Falls' many awesome eateries that put South Dakota on the foodie map—including restaurants featured on "Diners, Drive-ins and Dives."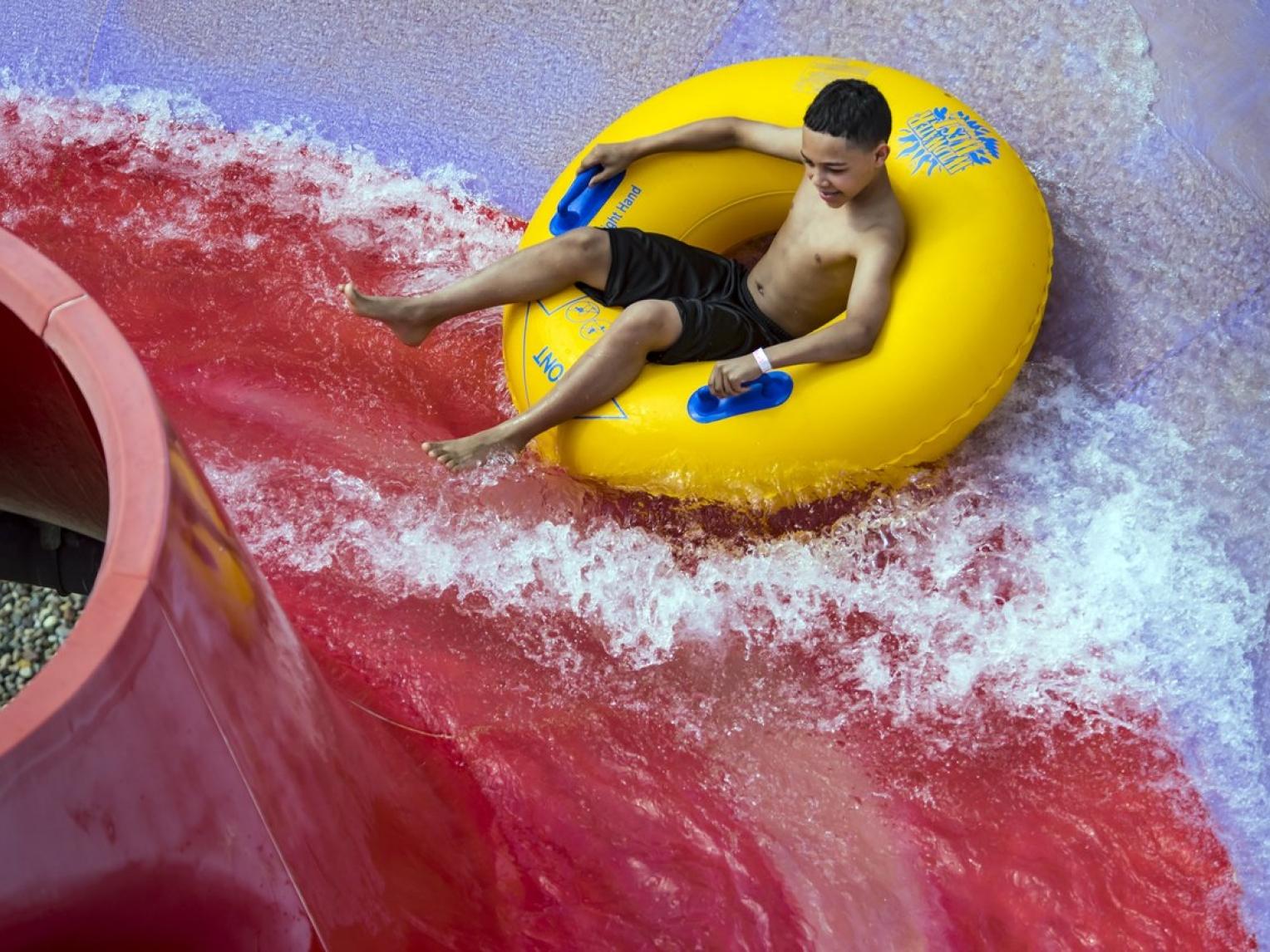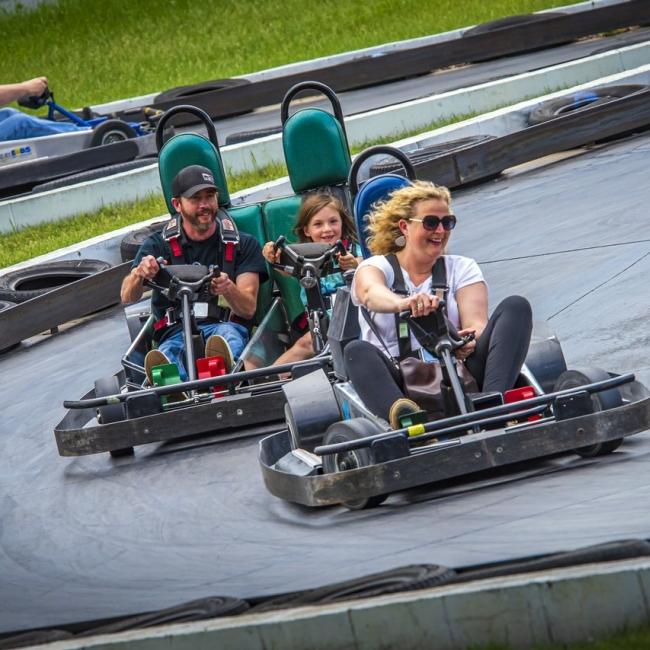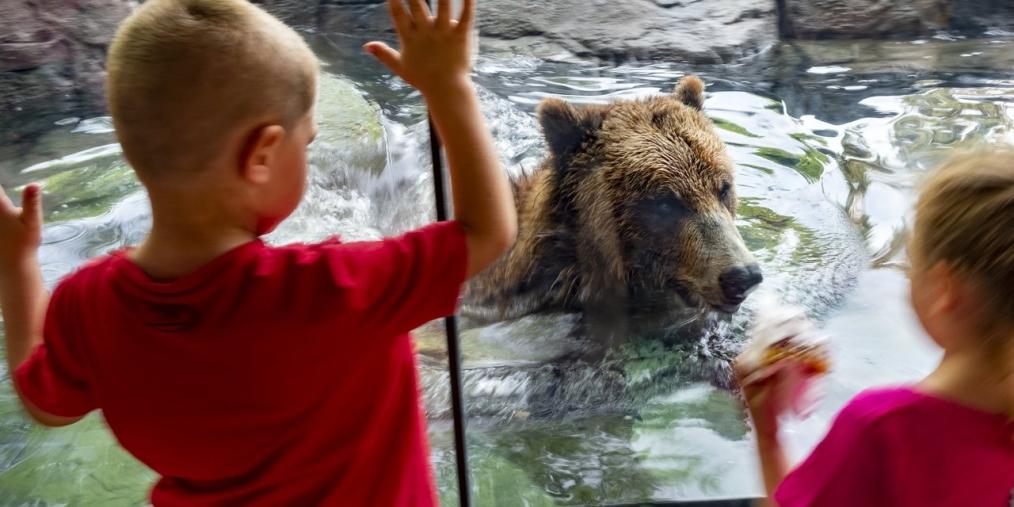 Missouri River → Mitchell → Chamberlain (154 miles)
From Sioux Falls, follow I-29 S and SD-46 W to the scenic beauty and adventure in Yankton. Plan to spend a couple of days staying in a room or cabin at the Lewis & Clark Resort, situated right on the Missouri National Recreational River. Rent bikes to cruise the stretching shoreline or rent a boat for some serious watersport fun. With 440 miles of waterways—including the Lewis & Clark Lake—the family can get in on prime water recreation like boating, fishing, sailing, kayaking and paddleboarding. Before leaving, be sure to check out the famed trailhead of Lewis and Clark to retrace their footsteps.
 
After the lakeside family fun, head back up north for about an hour and half to the town of Mitchell and stretch your legs out at the town's top attraction and an American treasure: The World's Only Corn Palace, a Moorish-style building with famous corn murals and events. Jumping back in your rental for another hour, stop at Chamberlain's Welcome Center, located on a bluff between exits 263 and 265 of Interstate 90 to feast your eyes on Dignity: of Earth & Sky. The larger-than-life 50-foot statue is a symbol of true Native American heritage for the kids to "ooh" and "aah" over.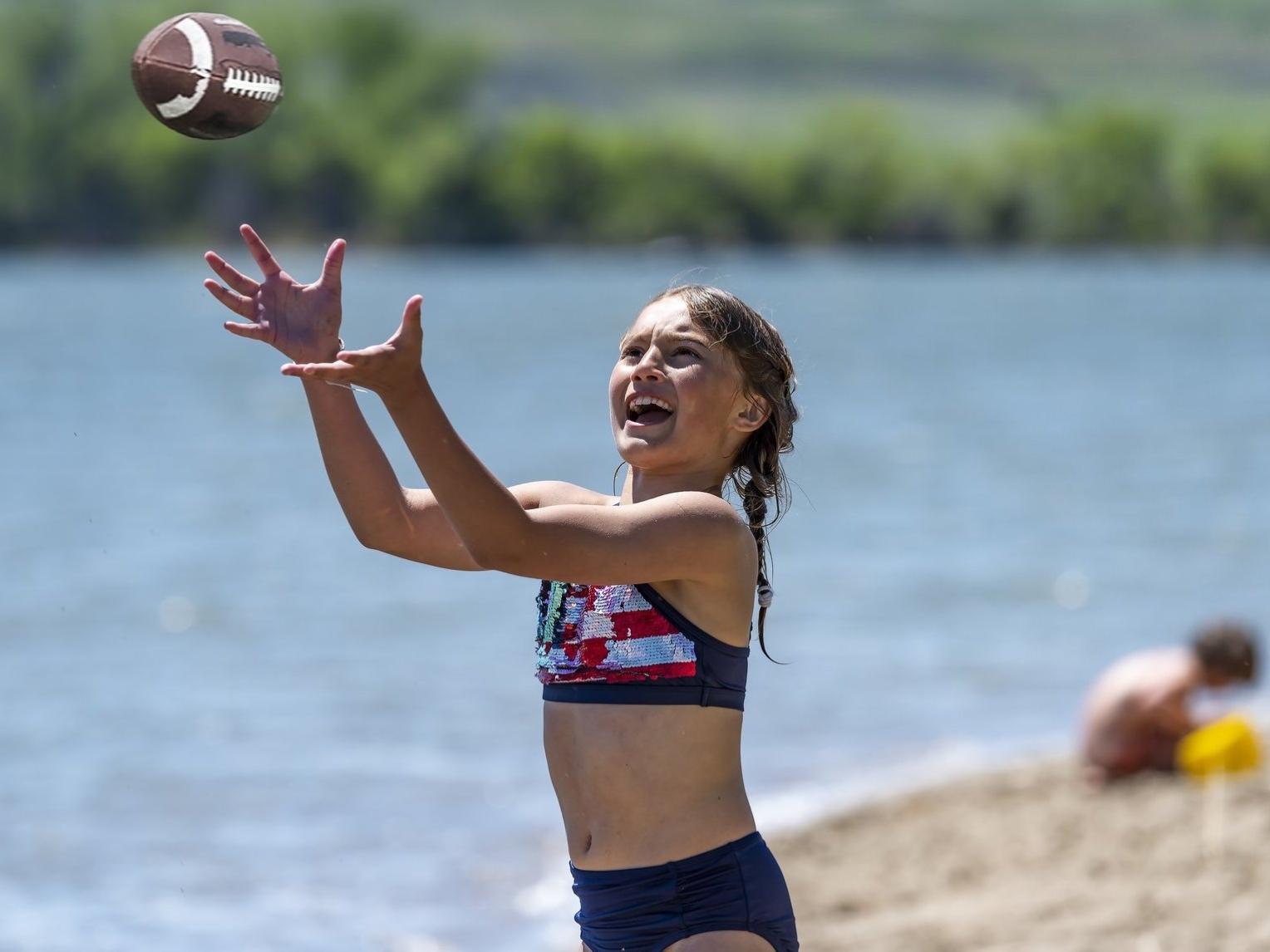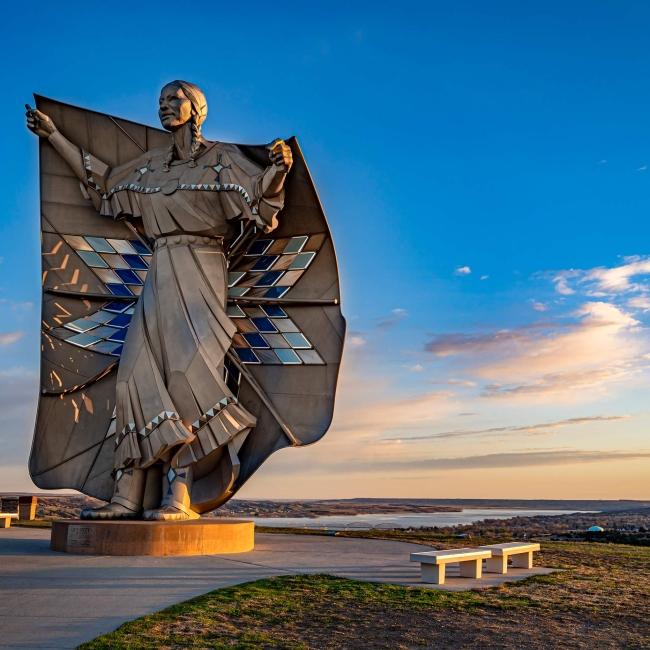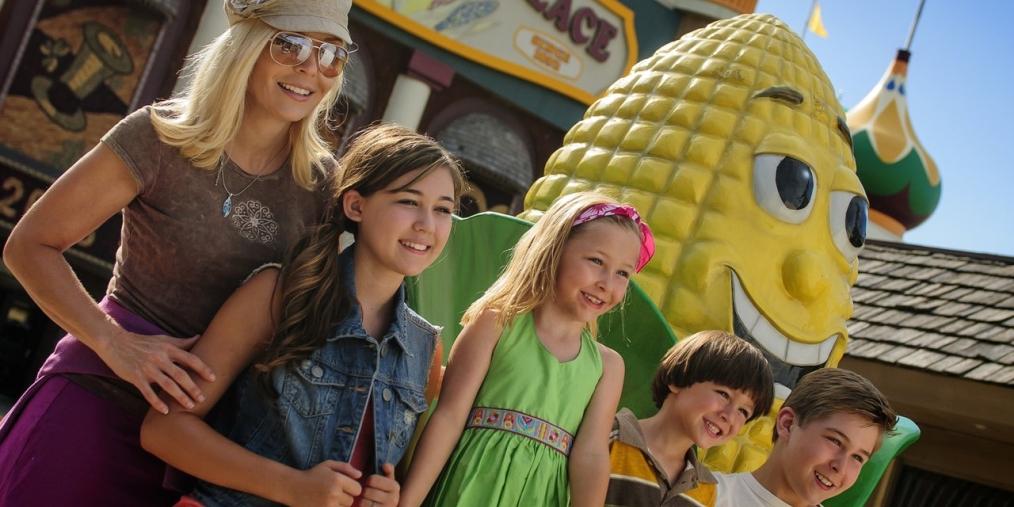 Chamberlain → Pierre (82.5 miles)
On the final leg of your road trip, head about 1.5 hours into the exact center of the state, landing in the capital city of Pierre. The Baymont Inn & Suites in Pierre is located just blocks from the State Capitol building and just a block from another portion of the Missouri River (one of the closest hotels to the river). In case your family didn't get enough fishing and outdoor excursions, here you can venture out on deep, clear waters of Lake Sharpe and Lake Oahe—Oahe being the largest of the four Missouri River reservoirs. Both are home to excellent boating, water skiing, tubing, fishing and more. Additionally, Oahe Downstream State Recreation Area is one of the South Dakota state parks that offers the opportunity for visitors to spot the majestic bald eagle. 
 
The next day, surprise the kids with the kind of science and learning they'll love at the South Dakota Discovery Center, ​​a hands-on science center featuring more than 60 exhibits—including Discovery Town with the Growing Up Garden Center, Paws & Claws Vet Clinic, the Rainbow Café, Soil is Life, Sun Earth Universe, and an indoor treehouse. If your kids are a bit older and would be more intrigued with learning about the legendary sport and history of South Dakota rodeo while perhaps catching a bronc-riding show, giddy up to Casey Tibbs Rodeo Center Museum in Pierre's sister city, Fort Pierre, which hasn't lost is Old Western charm.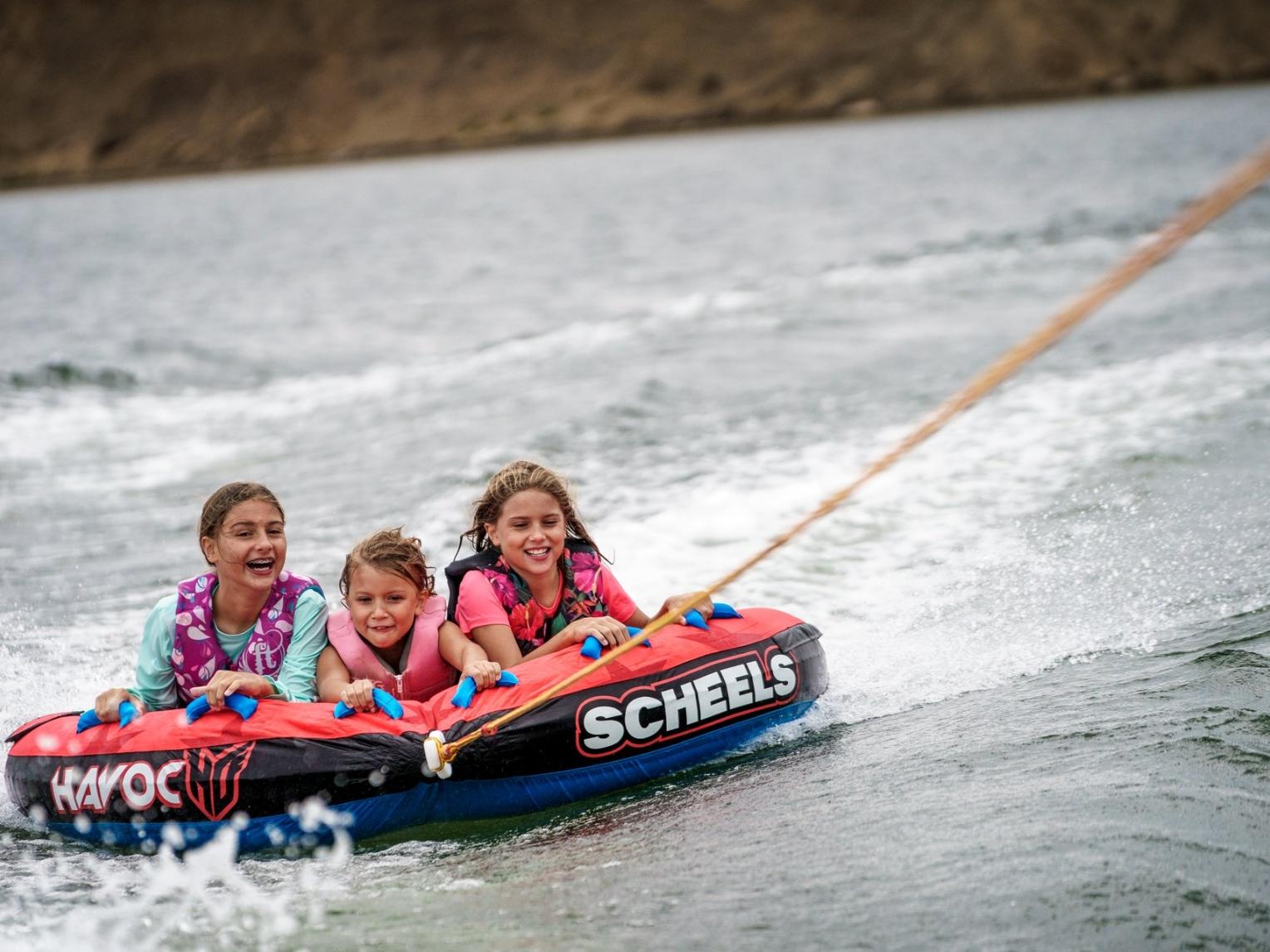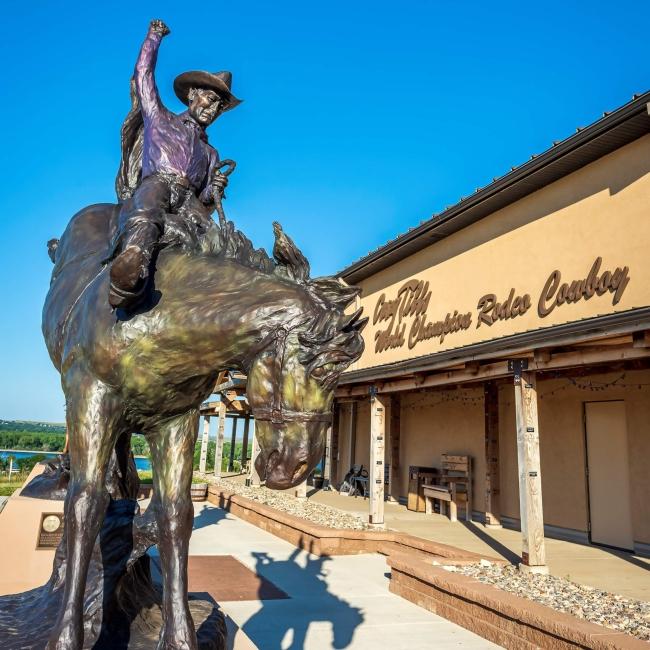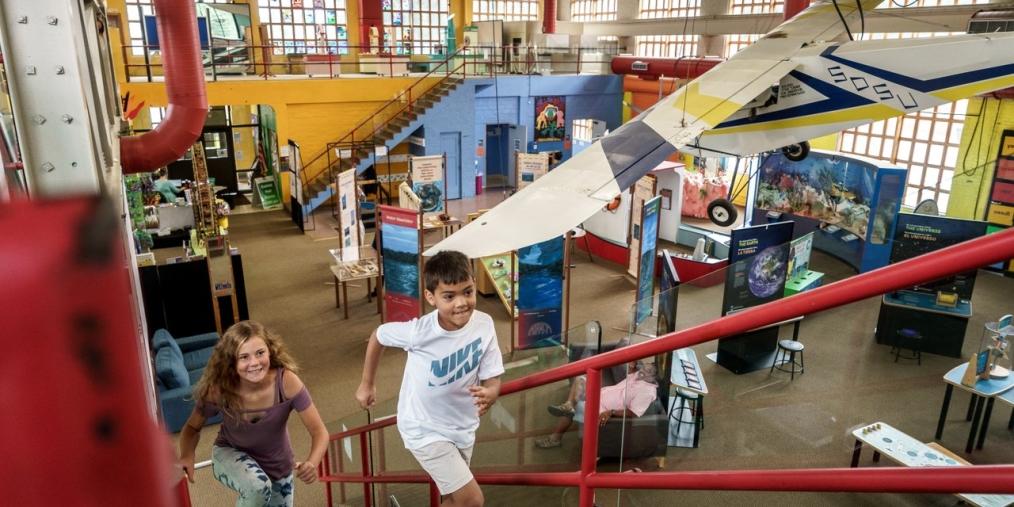 Pierre → Pierre Regional Airport (3.6 miles)
The best part of having Pierre be your final destination is you can choose to drop off your rental car and fly out of Pierre Regional Airport (PIR) instead of driving the 3.5-hour (222 miles) route back to Sioux Falls. (Note: this option is only viable if you rent through Avis since it's the only car rental company open in both airports.) If not, head on back to fly out of Sioux Falls Regional Airport and if time allows, hit different spots you didn't get to see on the way there!
See What Other Families Are Up To in SoDak!