Four-Day Cross-State Road Trip with Ben Prescott

Ben Prescott is an outdoor & lifestyle photographer based near Vancouver, BC, Canada. Never without his camera, he enjoys traveling the world, searching for adventure and natural beauty.
Last summer, my friend Cole and I drove east to west across South Dakota. It was such a highlight of our summer that looking back through those images, I was inspired to create the ideal four-day road trip.
This itinerary will have you crossing the entire state in four days, bringing you through endless and diverse landscapes, from grasslands to lakes to mountains.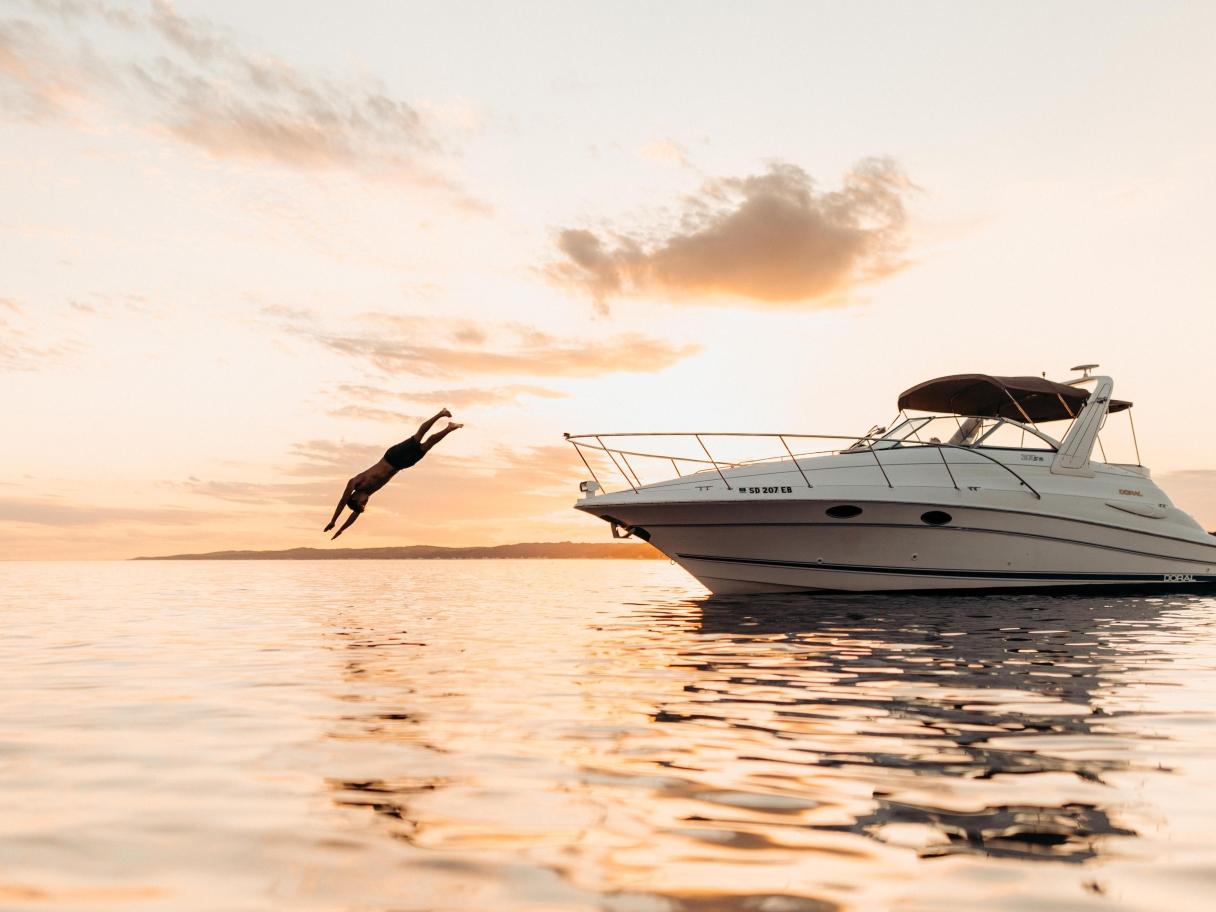 We begin our trip with sunset on Lewis and Clark Lake near Yankton. This is down around the southeastern corner of South Dakota right above Nebraska. Lewis and Clark Lake is actually a Missouri River reservoir but acts as a lake because Gavin's Point Dam has the water moving so slowly downstream. We spend the afternoon and evening here boating and diving into the lake to wash off the drive down from the airport in Sioux Falls, ending the night with some great pizza from Charlie's Pizza House in Yankton.
We wake up at Lewis and Clark Resort, eat breakfast, and head towards Badlands National Park via Pierre. This is a 5-plus-hour drive, but thankfully the longest drive of the trip is very scenic. It's always a good idea to break up a drive of this length, and in my opinion there's no better way to do this than with a little bit of scenery and history. In Pierre, we head over to the Missouri River to dip our feet in and go for a swim, and then head to the state capitol building, easily one of the most intricate buildings I have ever been in.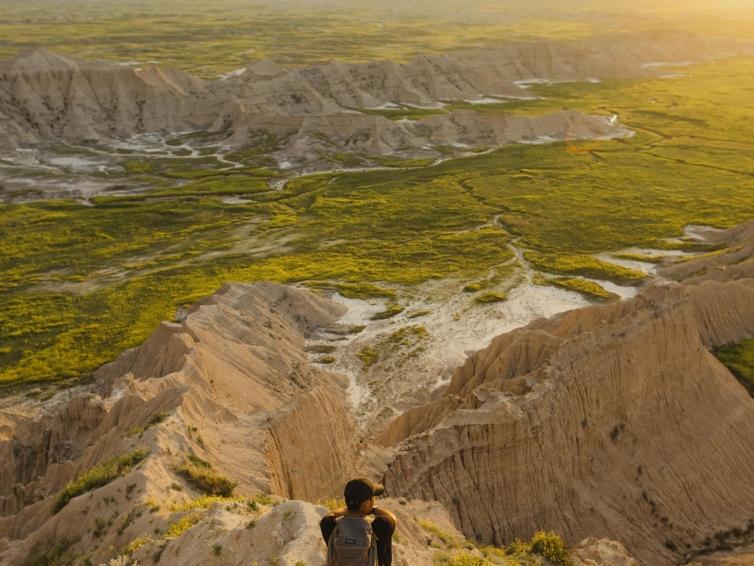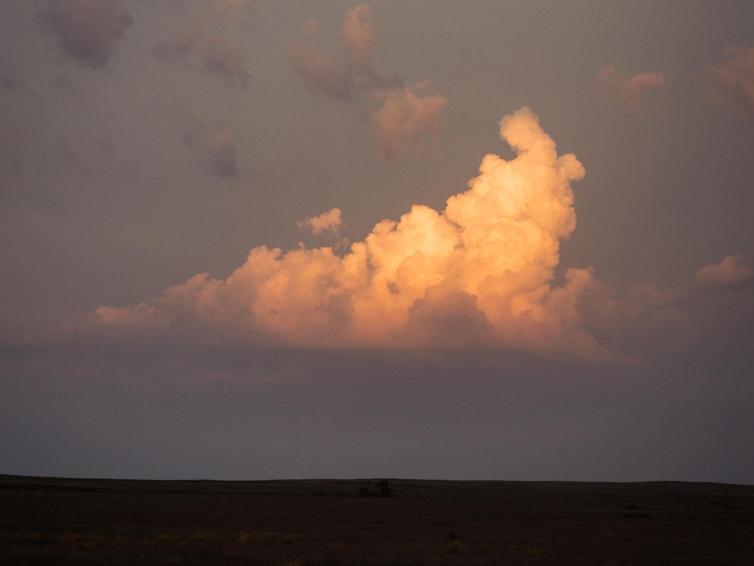 After departing Pierre for the Badlands, we arrive in Wall in time to check in at Frontier Cabins, a rustic log cabin complex, and immediately walk over to the world-famous Wall Drug in downtown Wall for a bite to eat and to grab snacks to share while watching a sunset over the Great Plains. The best time to get here is in early July right as the sweetclover — a vibrant yellow/green plant — is blooming. The drive along fields of sweetclover takes us to Sheep Mountain Table, a local gem high above the plains that gives us a view all the way to the horizon.
We drive south and then west out of Wall through Badlands National Park to enter Black Hills National Forest from the bottom via Hermosa and then Custer. This roughly doubles the drive time, but takes us through some of the most beautiful landscapes in the state.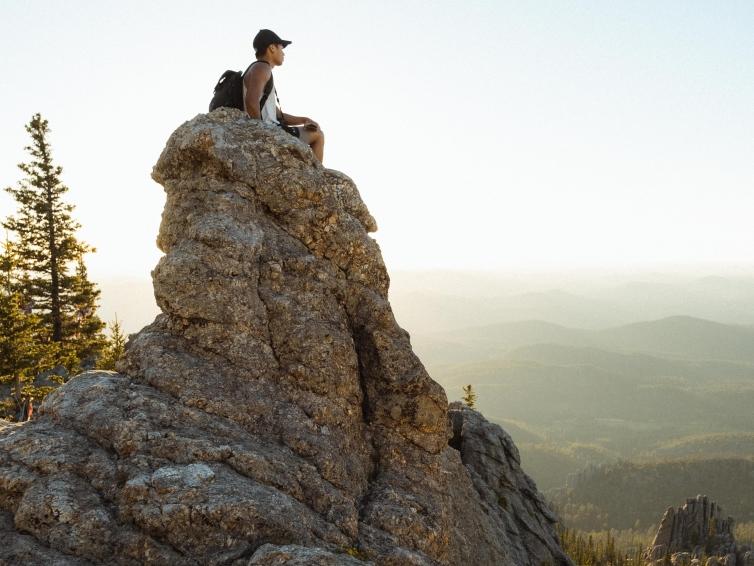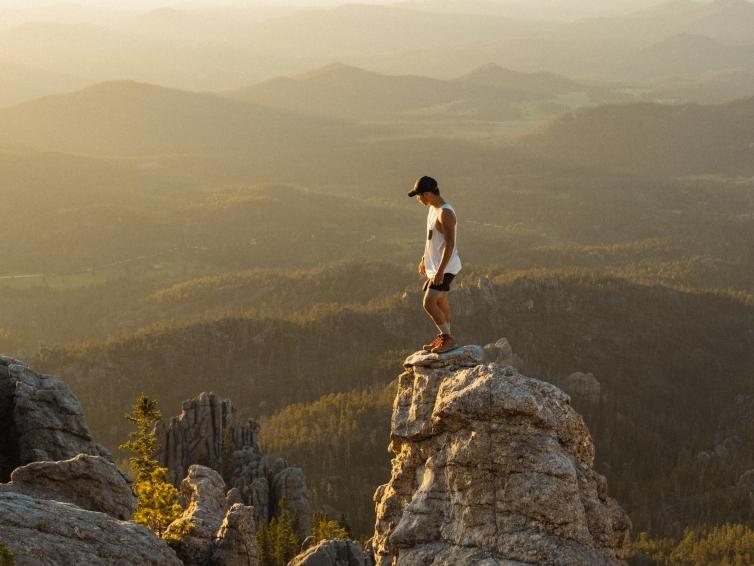 It's a 3-hour drive, but with the amount of stops likely to occur, we arrive in the Black Hills just in time to begin the hike to Black Elk Peak, the highest point in the contiguous United States east of the Rockies. It sounds like a hard hike, but it isn't too difficult — it takes approximately three hours roundtrip, and the views were well worth it. From the top, it seems like we can see all the way into eastern Wyoming.
After staying overnight in one of the Sylvan Lake Lodge cabins in Custer State Park, I highly recommend waking up before dawn and heading straight down the mountain for sunrise on Stockade Lake. It is beautiful, and one of my favorite parts from our trip last year was actually driving back to the cabin — there was low-lying mist in every field and dozens of deer ready, waiting to have their portrait taken.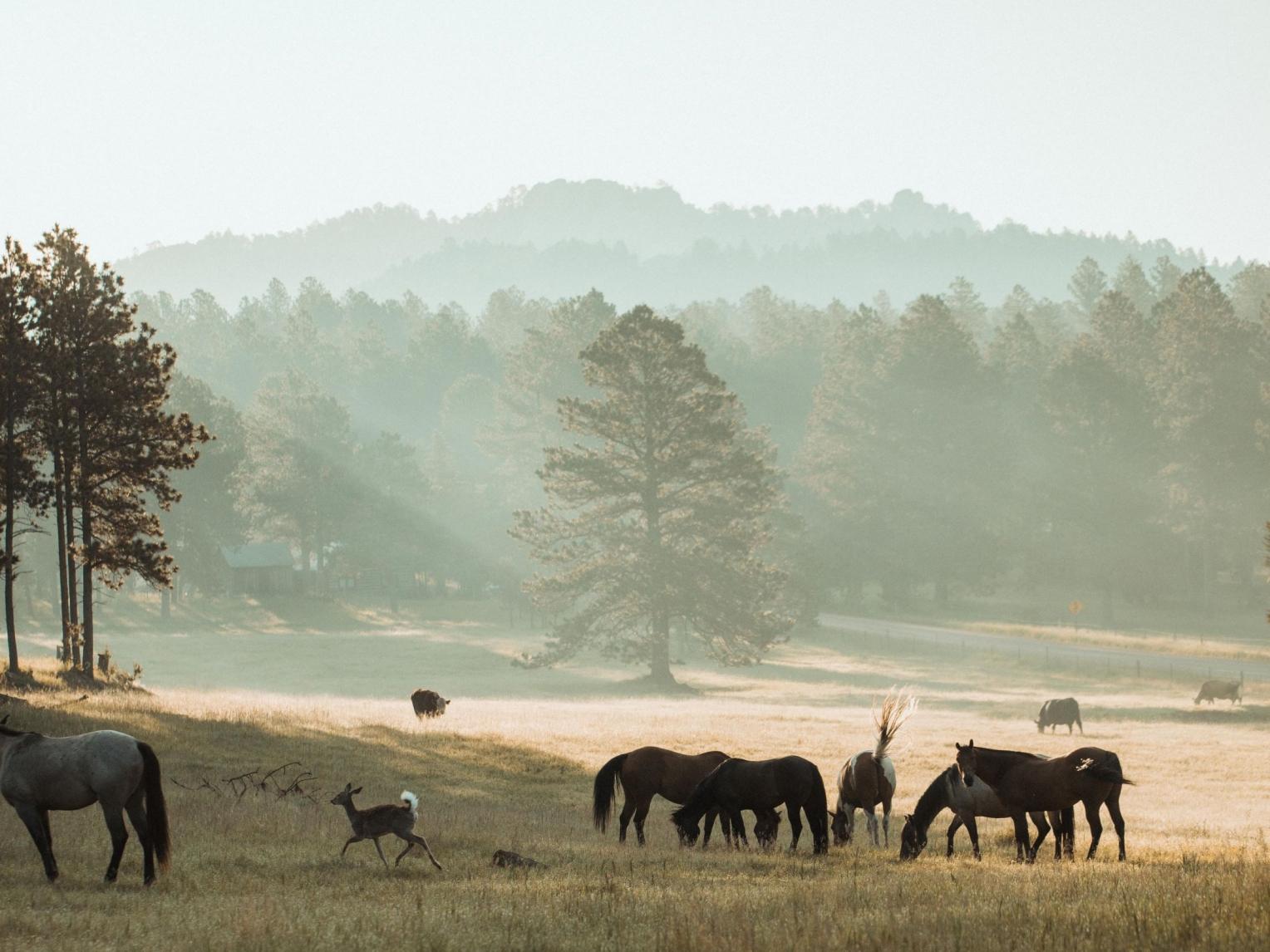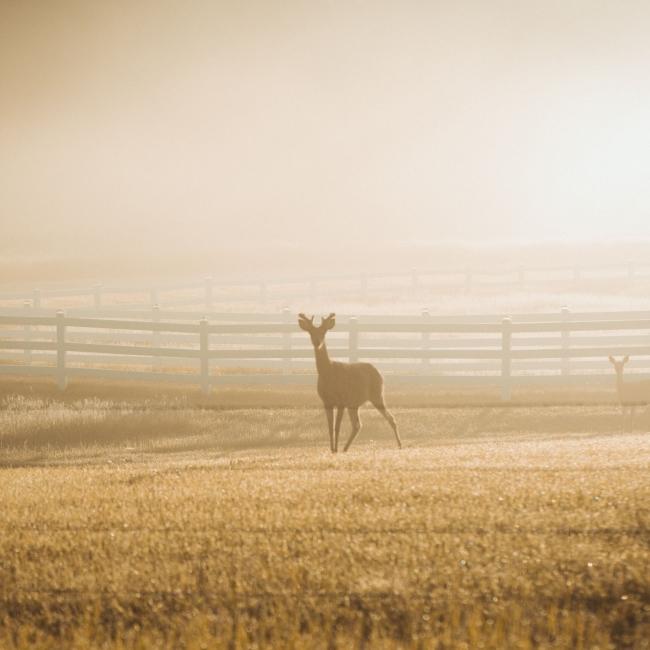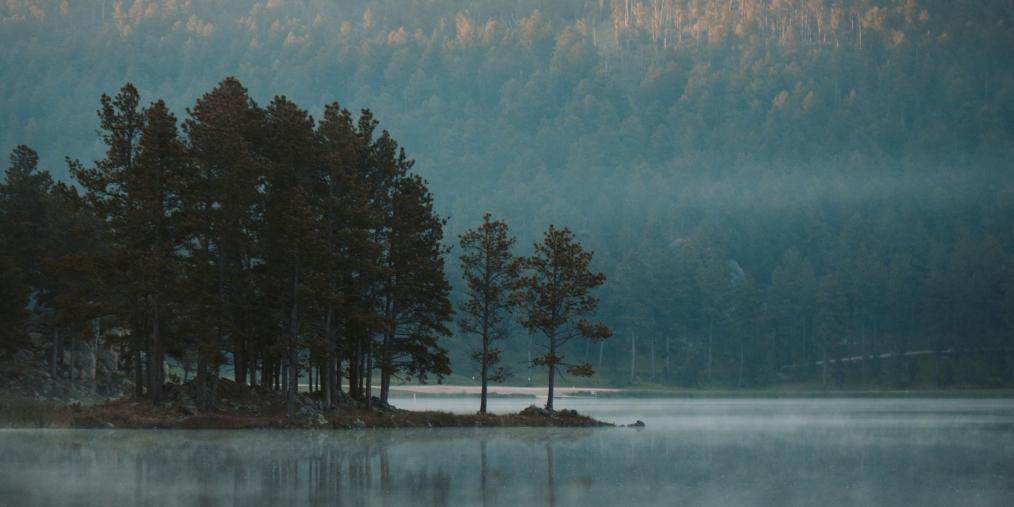 All in all, South Dakota is the most relaxed state I've ever been to. I felt at home there. Everyone is super welcoming and made me want to stay longer. The landscapes are primarily grasslands, but if you know where to look, you will find sights and sounds unique to this state. Wall Drug confirmed that for me. You'll see what I mean.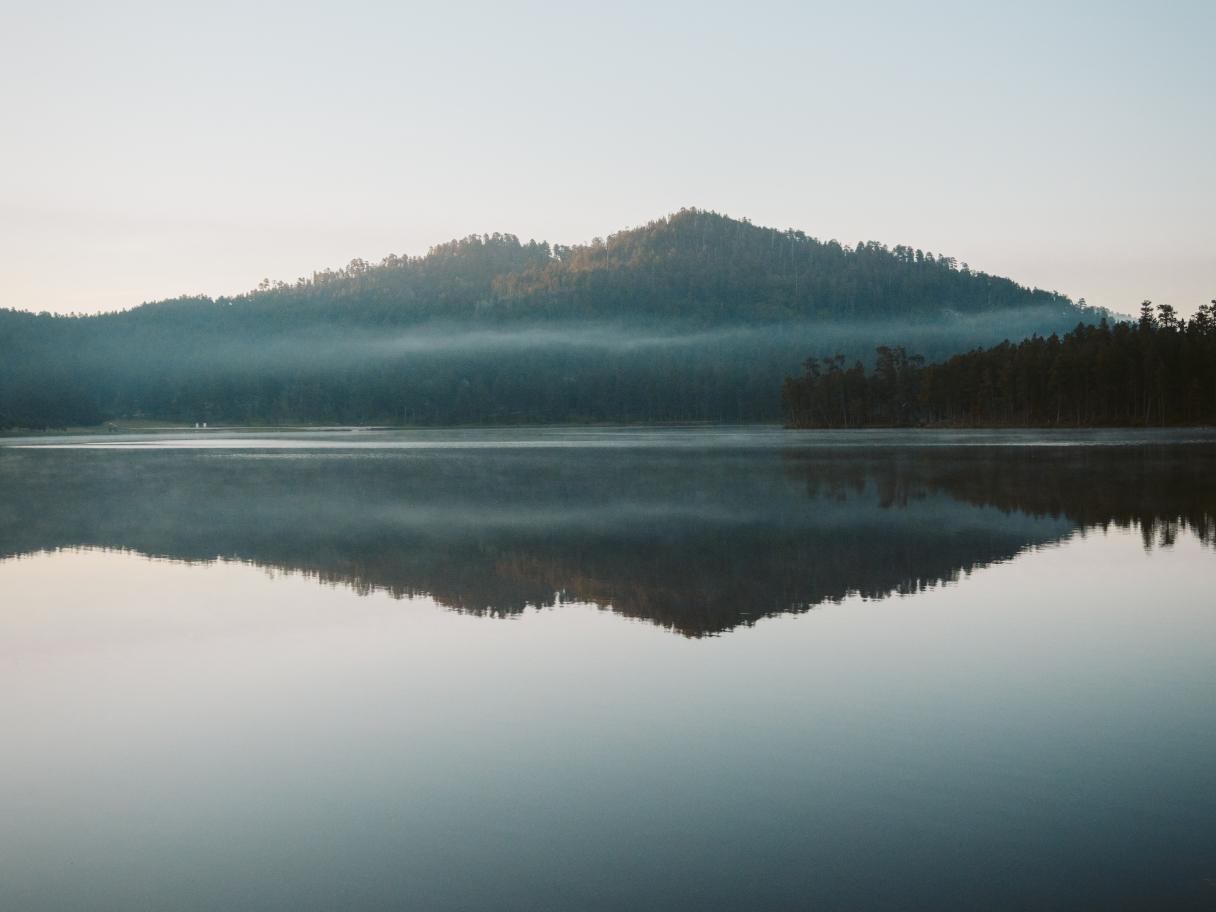 WHEN YOU'RE READY TO TRAVEL, GREAT PLACES ARE WAITING