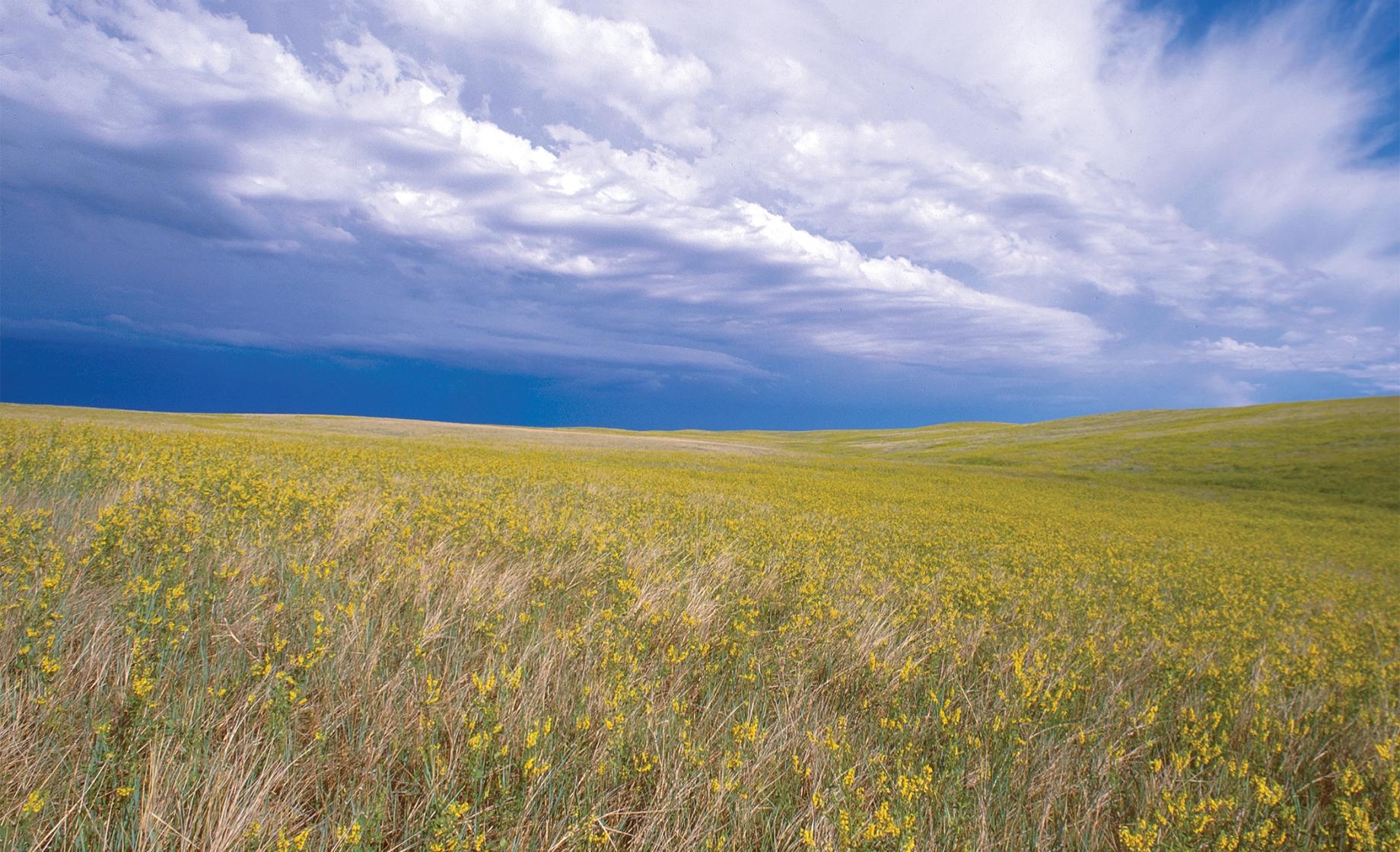 Begin your tour in Brookings along Interstate 29 for art in and out of doors — as well as some legendary hamburgers.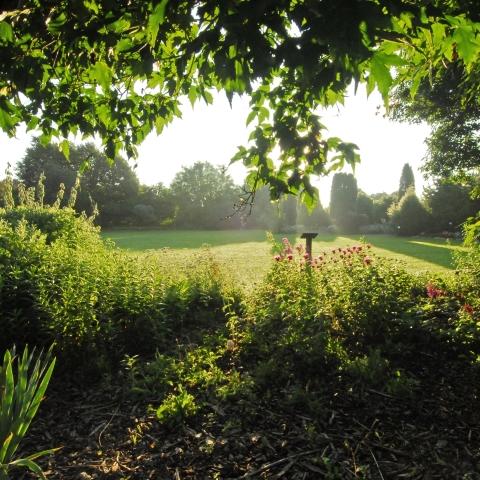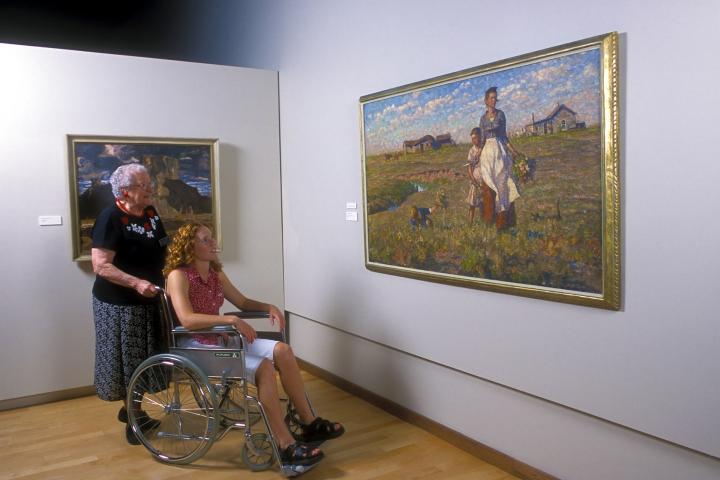 Must-See Stops
McCrory Gardens
One of the top 10 small botanical gardens in the United States, McCrory Gardens includes a 25-acre botanical garden and a 45-acre arboretum on the South Dakota State University campus in Brookings. 
South Dakota Art Museum
Check out this fantastic museum's galleries featuring Native art, an interactive kids room, and 17 new exhibits each year. Don't leave without a souvenir from the museum store. 
Continue on your route 50 miles (45 minutes) north to Watertown, home of outdoor recreation.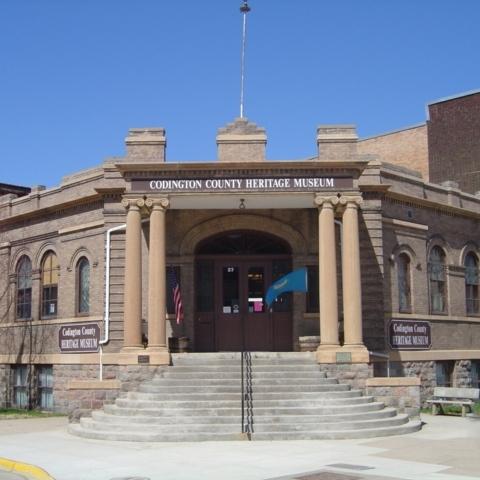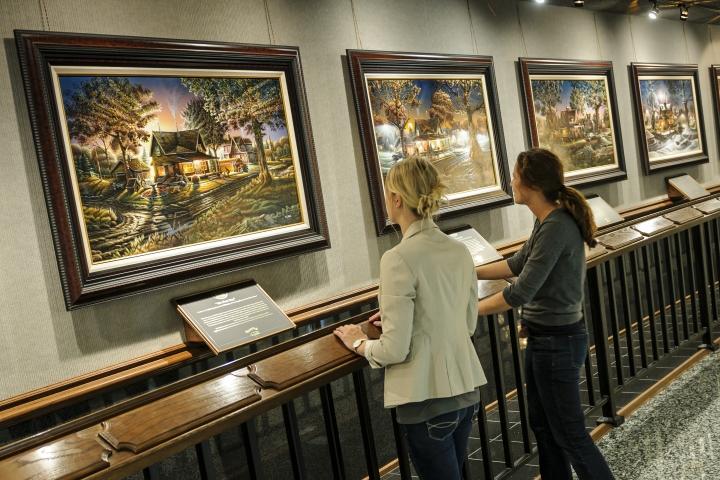 Must-See Stops
Codington County Heritage Museum
Located in former Historic Carnegie Library, you'll enjoy the historic exhibits and artifacts that tell the story of the area. 
Terry Redlin Art Center
Enjoy more than 160 original oil paintings of natural settings by South Dakota artist Terry Redlin.
Next stop is Sisseton, a town only 60 miles (55 minutes) north of Watertown.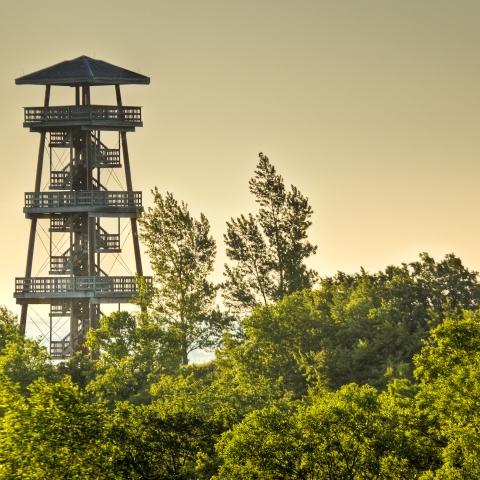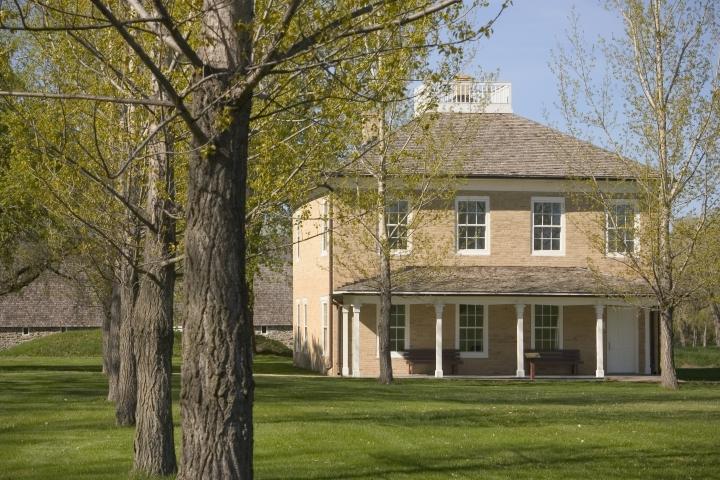 Must-See Stops
Nicollet Tower and Interpretive Center
The top of the 75-foot tall tower offers a beautiful view of South Dakota, North Dakota and Minnesota. 
Fort Sisseton Historic State Park 
Walk the grounds and check out the officers' quarters, stone barracks, guardhouse and other buildings that remain from the time of the Western frontier. 
Continue your route west 85 miles (75 minutes) to Aberdeen, the "Hub City." Full of city amenities, the area is also home to Sand Lake National Wildlife Refuge, 21,498 acres of habitat perfect for birdwatching or just basking in nature's splendor.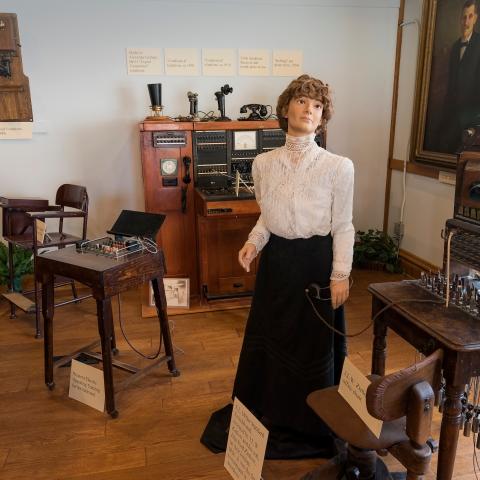 Must-See Stops
Dacotah Prairie Museum
The museum provides a historic look at Brown County that includes a wildlife gallery and exhibits on the railroad and pioneer settlers.
Wylie Park/ Storybook Land/ Land of Oz
Visit a place where your group can step back in time and experience all the childhood fables they know and love.
Small town, big art. Don't miss the Carousel City 60 miles (1 hour) southwest of Aberdeen.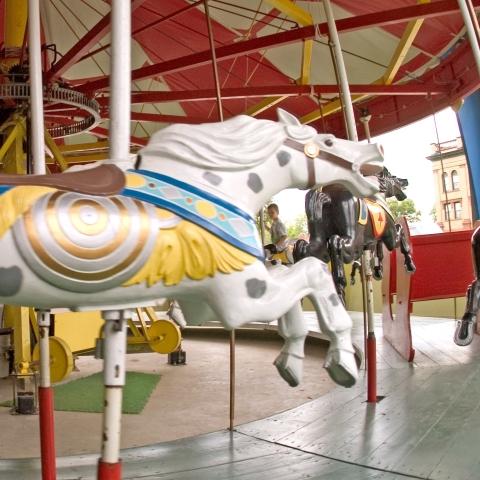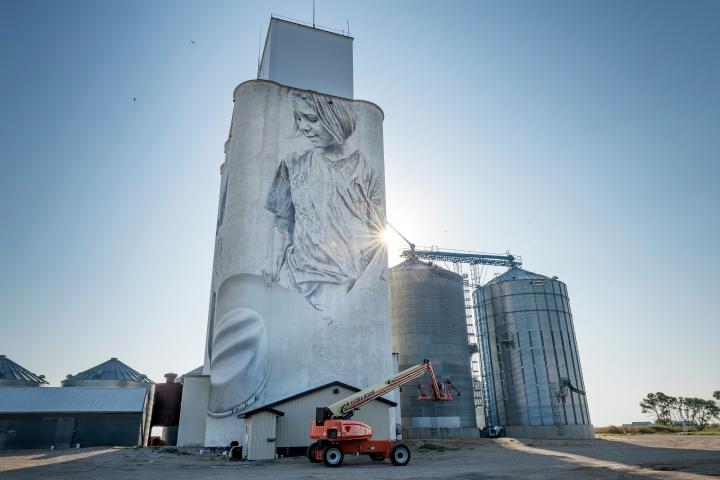 Must-See Stops
Elevator Murals
Internationally known Australian artist Guido van Helten transformed the sides of a grain elevator into his canvas to portray the essence of agricultural life in South Dakota. 
Happy Times Carousel
Enjoy a ride on the nostalgic carousel that has 19 of the 20 original aluminum horses as well as the two chariot seats. 
 
Plan a stop 85 miles (90 minutes) southeast at the home of the South Dakota State Fair.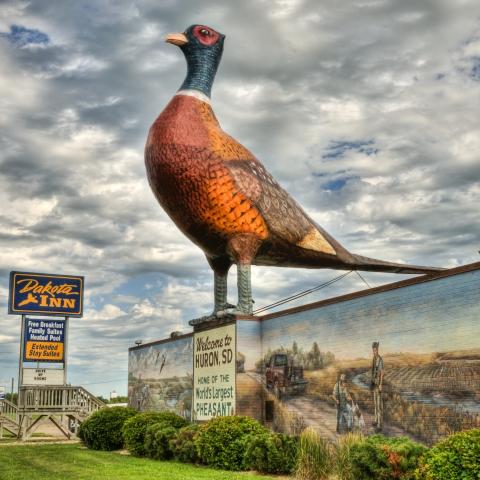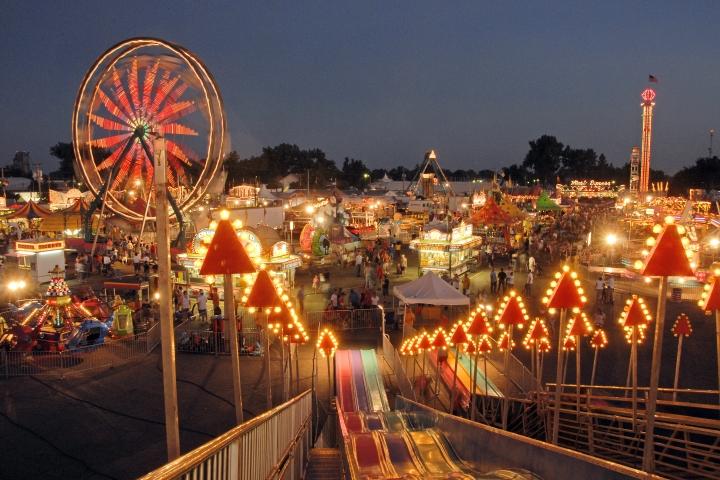 Must-See Stops
World's Largest Pheasant
This 28-foot, 22-ton pheasant has earned the title of the World's Largest Pheasant. It spans more than 40 feet from beak to tail. 
South Dakota State Fair
The state fair is held annually every Labor Day weekend in Huron. Take a spin on the carnival rides or find your favorite fair food while taking in the livestock and 4-H exhibits. 
Experience the life of Laura Ingalls Wilder, the author of the Little Town on the Prairie series.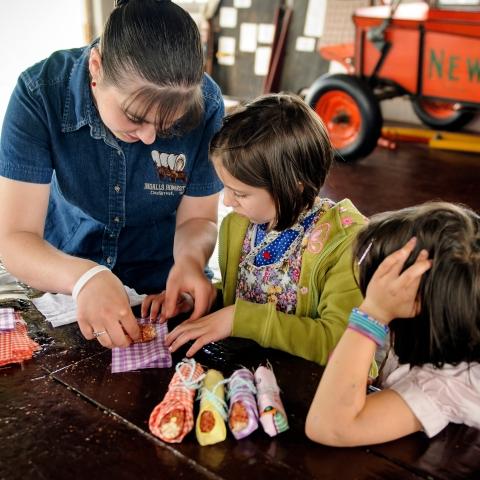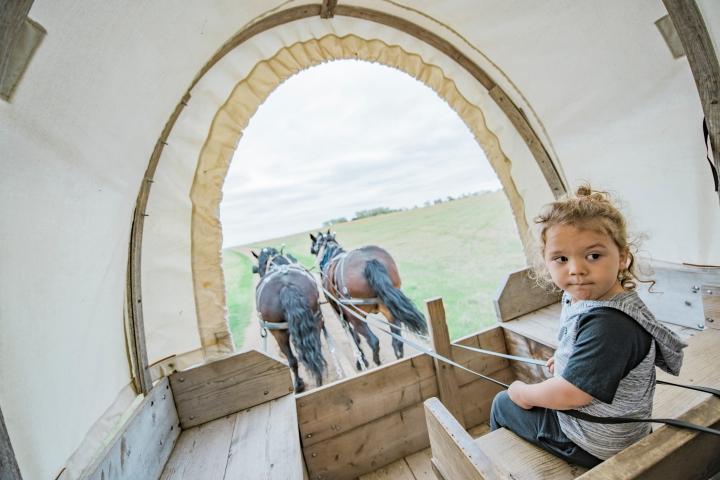 Must-See Stops
Ingalls Homestead
While exploring the area where Laura Ingalls Wilder's family homesteaded, visitors experience South Dakota pioneer heritage through hands-on activities such as riding the covered wagon and making a corncob doll.
Loftus Store
Make a stop at the Loftus Store for souvenirs, Little House on the Prairie books and more. Laura wrote of Mr. Loftus and the Loftus store in several of her Little House books.