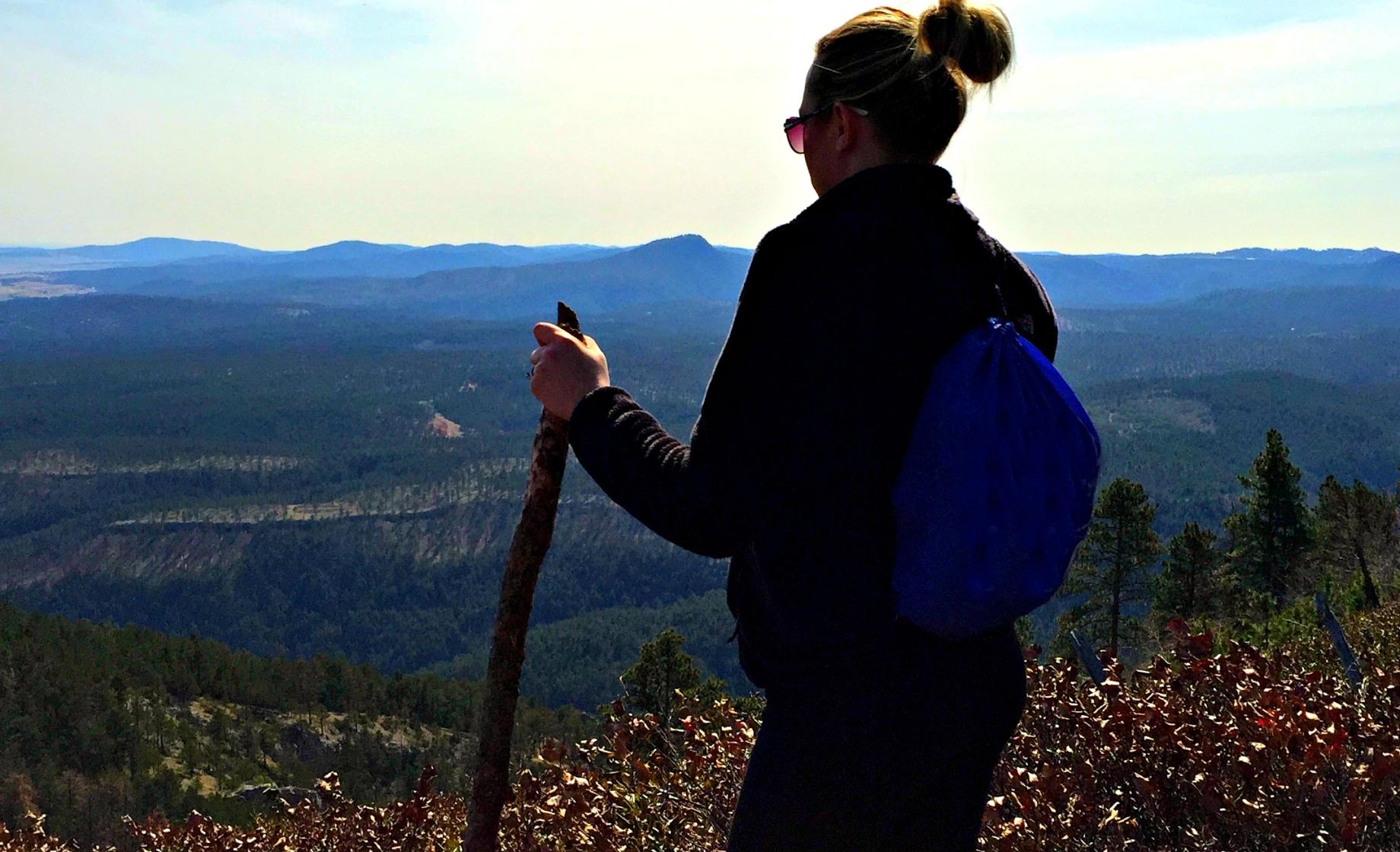 It was a perfect day for a new adventure.
Who would have thought that billions of years ago, the Crow Peak Summit in the Black Hills of South Dakota was covered by an ocean? Today, it is home to a stellar hike and the namesake for a local brewery (Crow Peak Brewing Co.) that makes some mighty tasty beer. You could say that the area – and its legacy – has been in the making for billions of years. This summit is located in the northern Black Hills just outside of Spearfish. The "Black Hills" comes from the Lakota words "Paha Sapa," meaning "hills that are black." From afar, as you travel toward the Black Hills, you will see that the pine-covered hills appear black. It was a lovely morning, crisp and cool for the time of year even though the sun was shining. It was a perfect day for a new adventure. It can often be quite cool and breezy in the Black Hills National Forest, especially when you are summiting to 5,600 feet.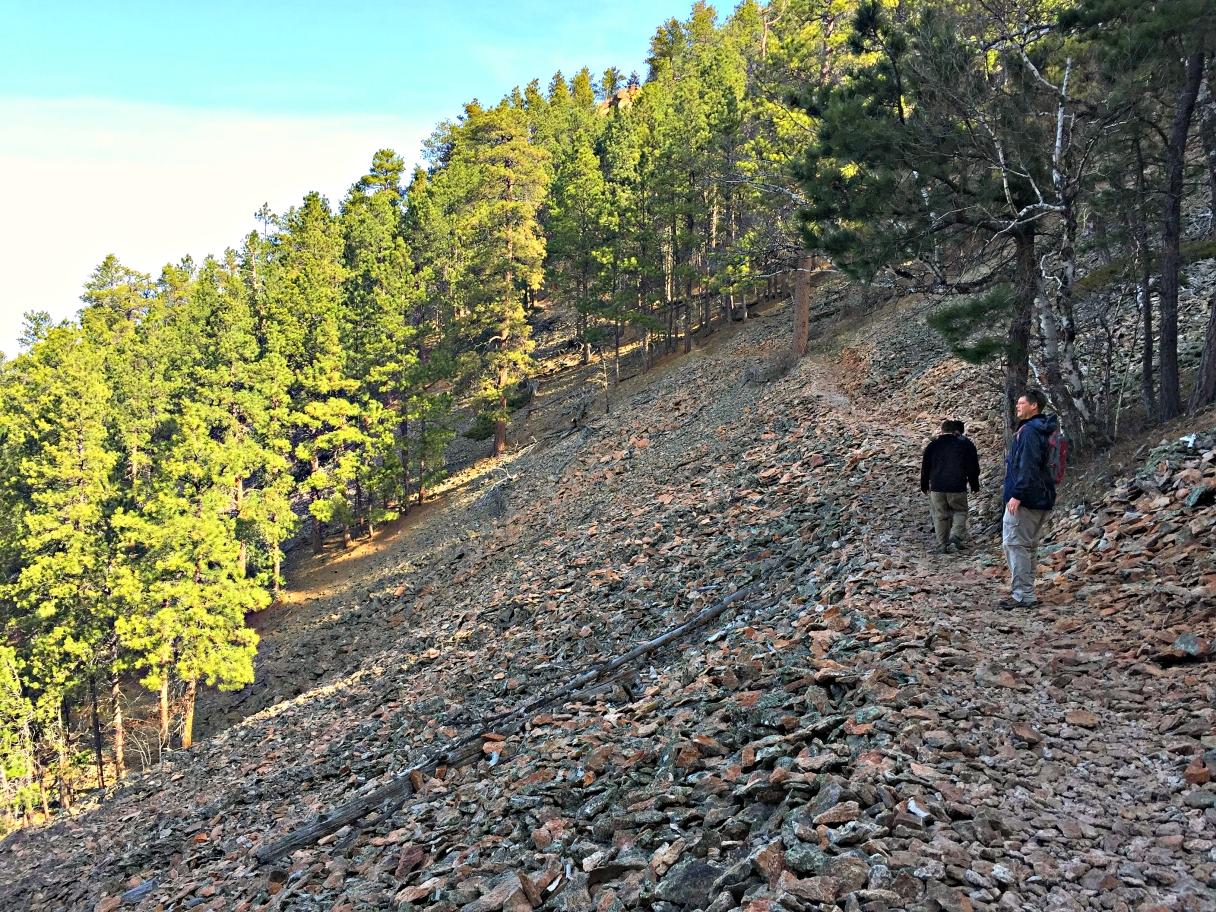 All in all, the climb is about 3.5 miles up and, of course, another 3.5 miles back down. The base of the trail is at 4,200 feet and summit is at 5,600 feet. Initially, we climb fairly steadily in one direction. I can see our path in the distance ahead of me. Quickly, the forest in my path draws near, and I begin to notice the trail weaving back and forth. Before I know it, I find myself looking up instead of ahead to see where the trail is taking me.
The trail is rated at "difficult." Soon, I understand why. It is a strenuous hike that takes the wind from me as I climb. My breathing becomes deeper and I can feel the elevation's effect, making this girl from the Great Plains struggle a bit as we make our ascent. I have climbed Black Elk Peak (formerly known as Harney Peak) before and, in relation the designation of that trail being "moderate," I can feel the difference here.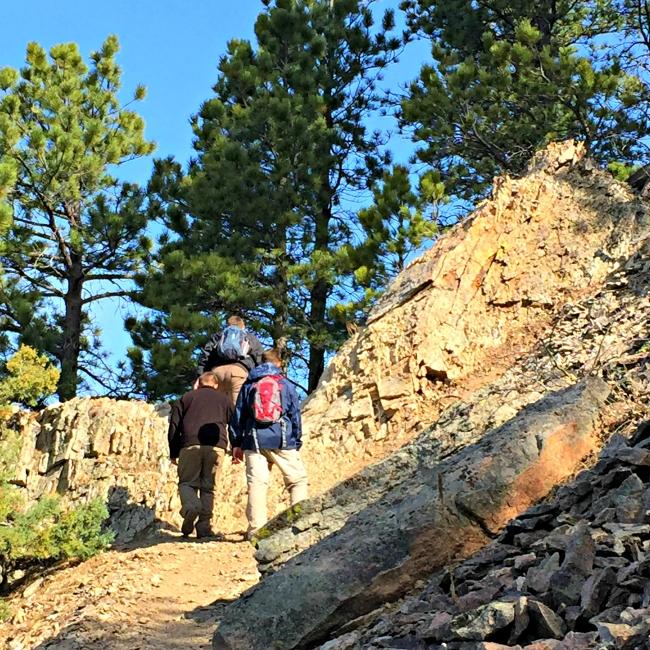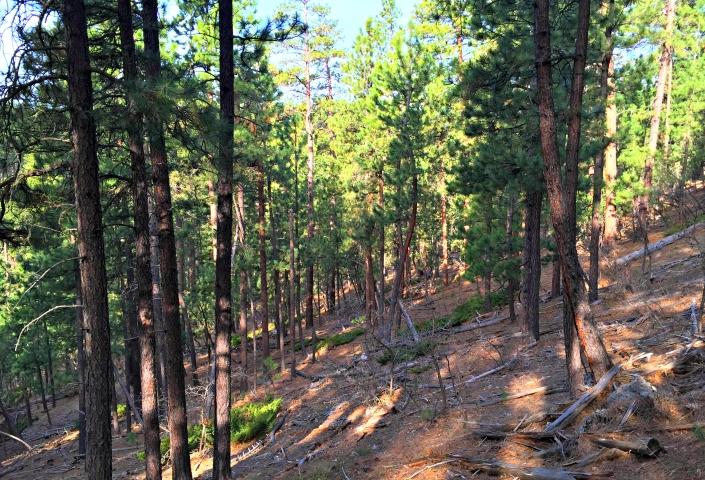 Yes, the hike is literally breathtaking. But the views? Spectacular. Along the way are panoramas of the western Black Hills and views into Wyoming and Montana. Views of Terry Peak and Bear Butte (both in South Dakota) are stunning from here and it's amazing that they seem so close, yet so far. The trail brings me across the remains of the fire that came through the area in 2012 and there is certainly some wildlife, like deer and turkeys, to be spotted along the way. There are several rock slides to be aware of. In these spots, taking special caution and treading slowly and with precision is essential.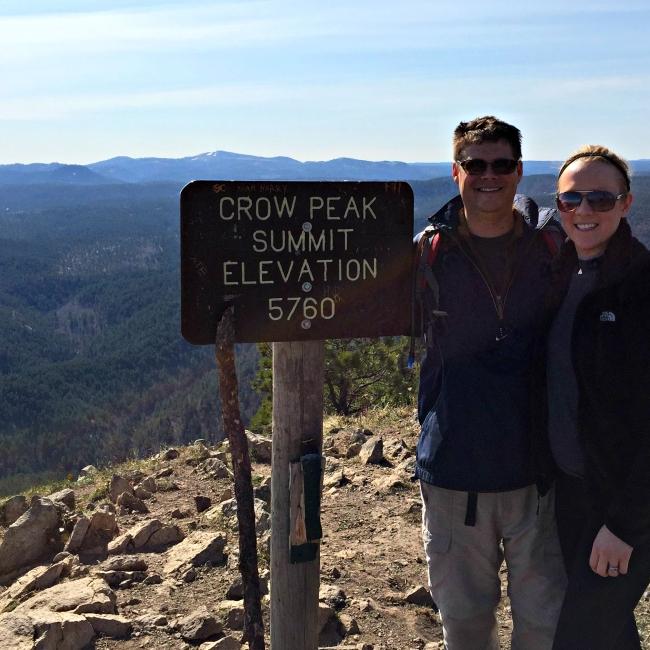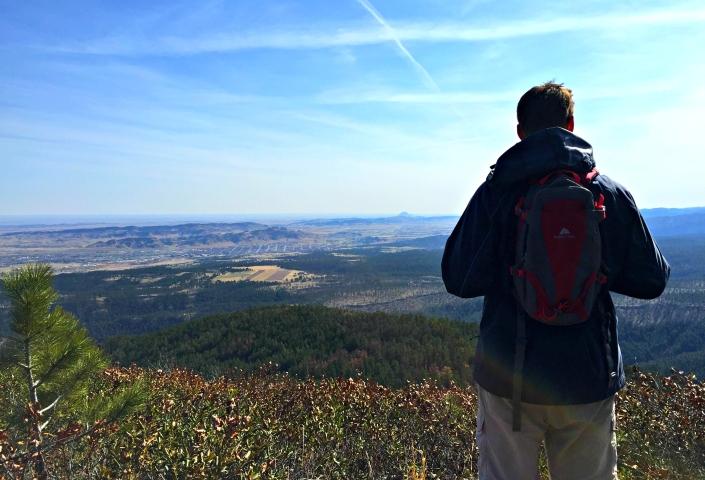 To me, and much to the agreement of many hikers I've heard from, Crow Peak is one of the best hikes in the Black Hills. The beauty of the hike is that it's a footpath only for hikers, horseback riders, and off-road cyclists. There are no ATVs allowed on the trail. I met dogs, runners, bikers, and hikers – all of whom seemed to be some of the friendliest strangers I've come across.
If you want to take the hike, here's what you have to know: To access the trailhead, depart out of Spearfish on Forest Service Road 214 and drive approximately 7 miles. Now, this can be confusing, but basically just take Hillsview Road from Spearfish and turn onto Higgins Gulch Road. There is a fairly large parking lot on the right side. Get yourself prepped there. The trailhead isn't immediately visible from the parking lot, but you'll find it – there is a gate leading the way.
The trail is popular enough that it's easily identified – there shouldn't be much question about where you're going once you arrive. However, it probably won't be overflowing with people. You'll likely only see a few other hikers in the summer months. Half into the hike, there is a sign for Beaver Ridge – if you want to only go to Crow Peak, steer clear of this path. However, the ridge will provide another cool perspective if you decide to take it and will only add about a mile (round trip) to your hike.