Jessica Olm's Weeklong Adventure in South Dakota

Jessica Olm is an outdoor lifestyle photographer and travel blogger based in New York. While she loves exploring the mountains and coast of the Northeast, her true passion is being out on the open road, experiencing all the natural wonders the U.S. has to offer. You can follow her adventures on her blog at jessica-olm.com and on Instagram at @jessolm.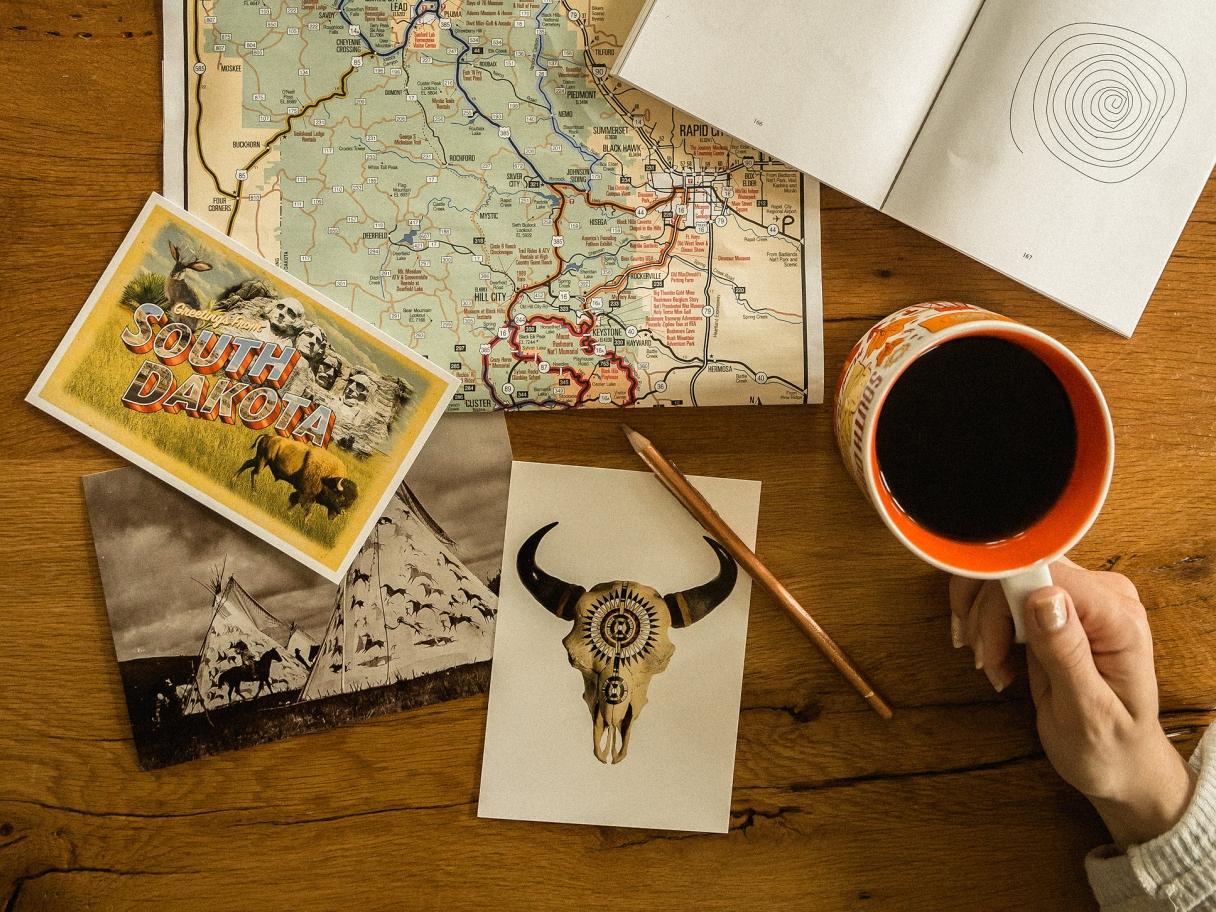 Last Memorial Day (2019), I found myself in South Dakota for a whirlwind 7-day adventure. The trip was centered around all the fun outdoor activities the great state has to offer, from kayaking in Black Hills National Forest, driving an ATV up forest roads in Spearfish Canyon, hiking in Custer State Park, exploring the cave systems of Wind Cave National Park, to catching sunrise in Badlands National Park. And if that sounds overwhelming, we did all that and SO MUCH MORE in just one week!!
Many of South Dakota's cultural and natural wonders are all nestled fairly close together, making our loop of adventures much less tiring than typical road trips. And with this new era of hitting the road vs. flying to faraway destinations, it's the perfect time to see what this beautiful state has to offer!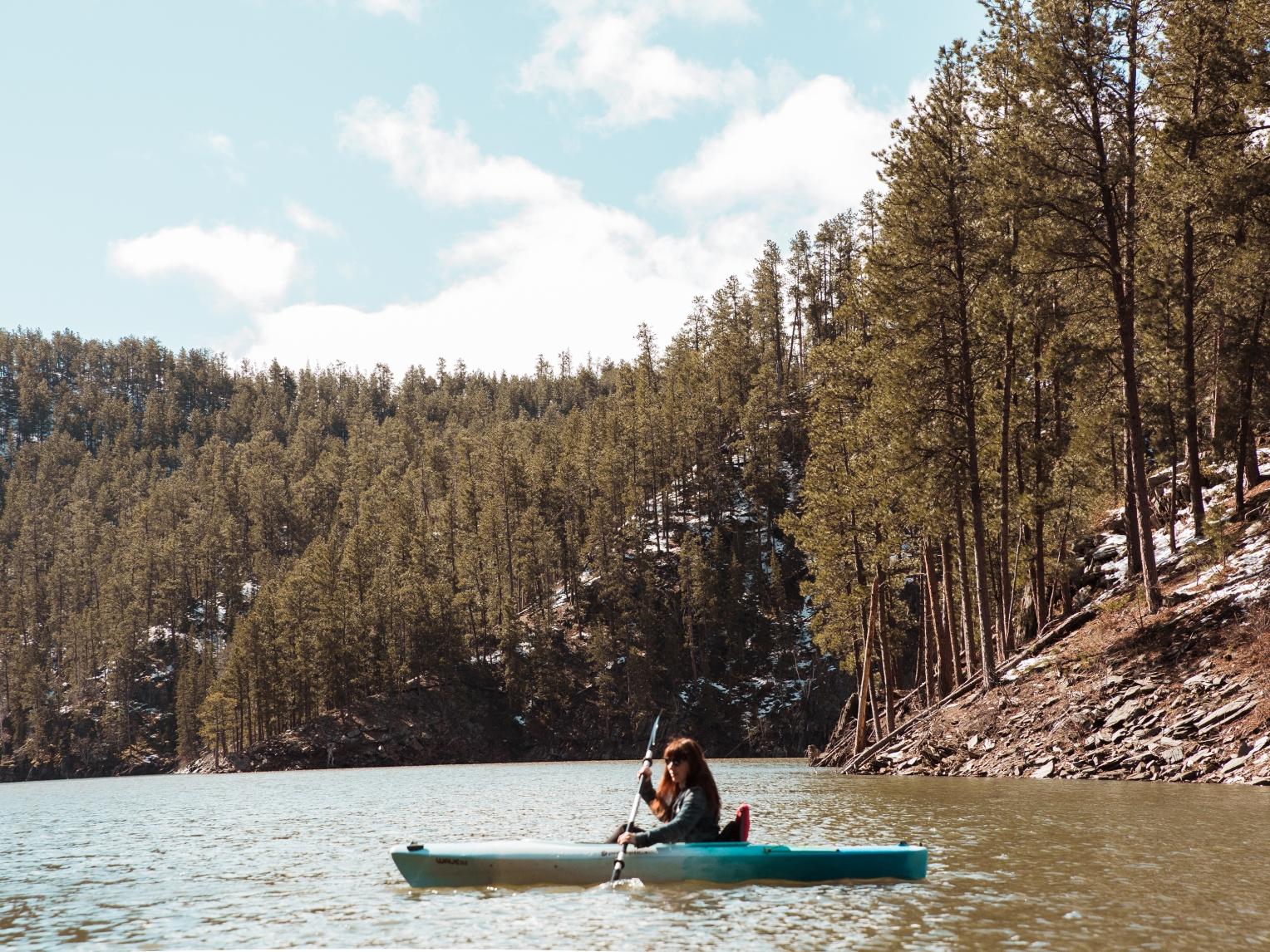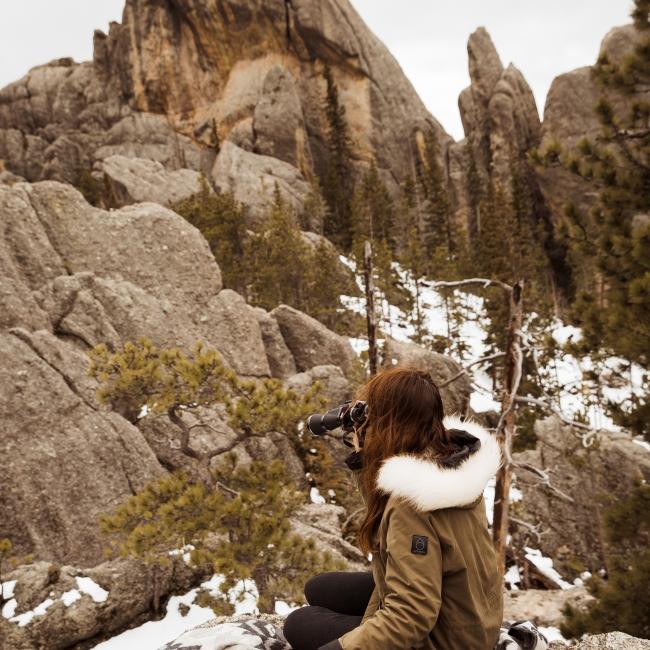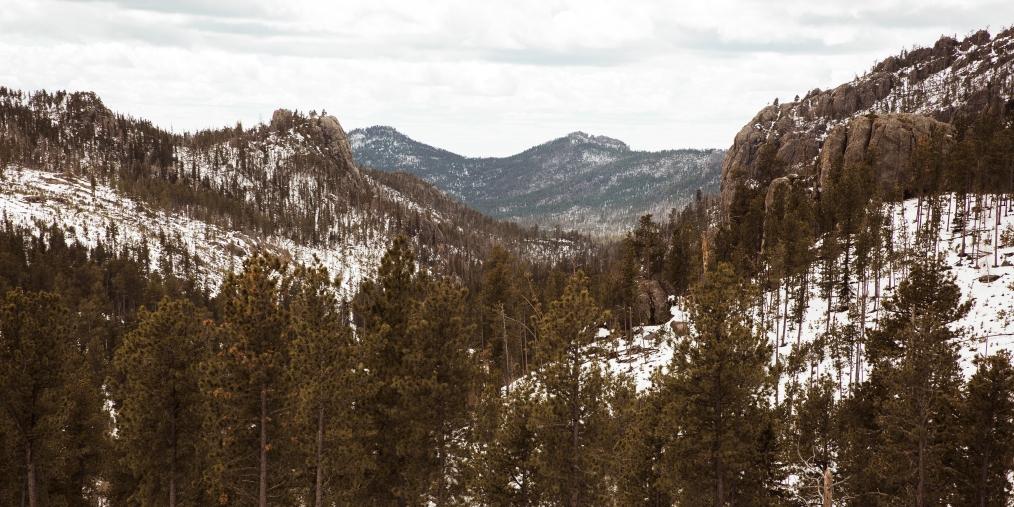 Explore In & Close to Rapid City - Black Hills National Forest, Custer State Park
My week of adventures started and ended in Rapid City. While I love a road trip centered around the great outdoors, I'm not opposed to exploring local cities along the way. (It also makes for the perfect excuse to stretch your legs, grab a coffee & postcard, and chat with the locals.) With a full day to explore, we managed to get a little exercise in as well, hiking Buzzards Roost in nearby Black Hills National Forest and visiting the architectural wonder that is the Chapel in the Hills — a replica of the 870-year-old Borgund Church in Norway. Though my time in Rapid City was short, I walked away with fun memories of this charming place. 
SLEEP:Hotel Alex Johnson
DINNER:Murphy's Pub and Grill
DRINKS:Press Start Arcade Bar
DESSERTS:Mary's Mountain Cookies
COFFEE + BAKED GOODS:Harriet & Oak
Day Two made for an early start back to Black Hills National Forest. This time around, we explored the region by water. Joining Carrie from Black Hills Adventure Tours, we made our way to Pactola Lake (an easy hour-ish drive from Rapid City) with kayaks in tow. I really enjoyed this peaceful morning, and our guides made us feel so incredibly welcome to South Dakota. As we paddled around the tranquil scenery, we filled the morning hours talking about local history, customs and favorite road trip spots. It made for a truly fun and memorable outing.
Our afternoon kept our car pointed south to take in the sights of Custer State Park. While our experience was a unique one (the area had just experienced a very late-season snow storm!), this gem of a spot is not to be missed in the summertime. From the scenic drive up Needles Highway to hiking to Black Elk Peak, the highest point in the state — not to mention tallest point in the U.S. east of the Rockies — this area is an outdoor adventurer's dream! 
The night was spent in Custer, a charming little western city. We stayed at the Bavarian Inn, right off the main street. Nights like this one, spent in sleepy towns full of friendly faces, will always be one of my favorite things about road trips.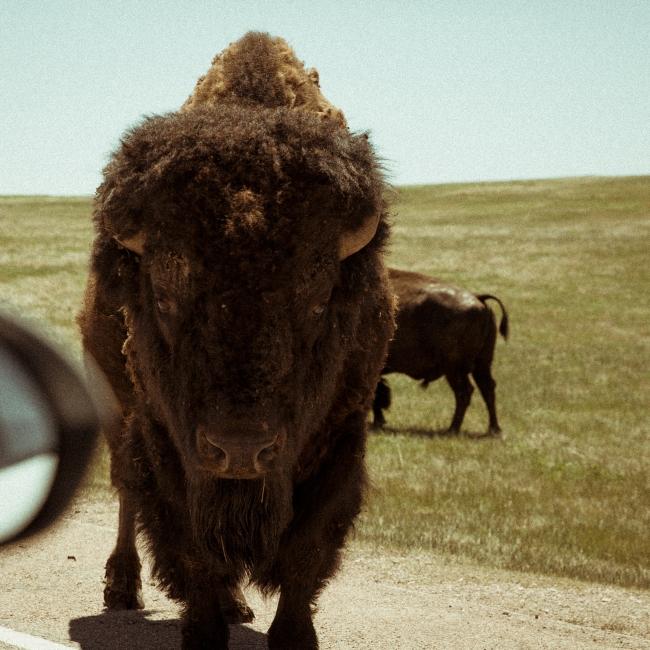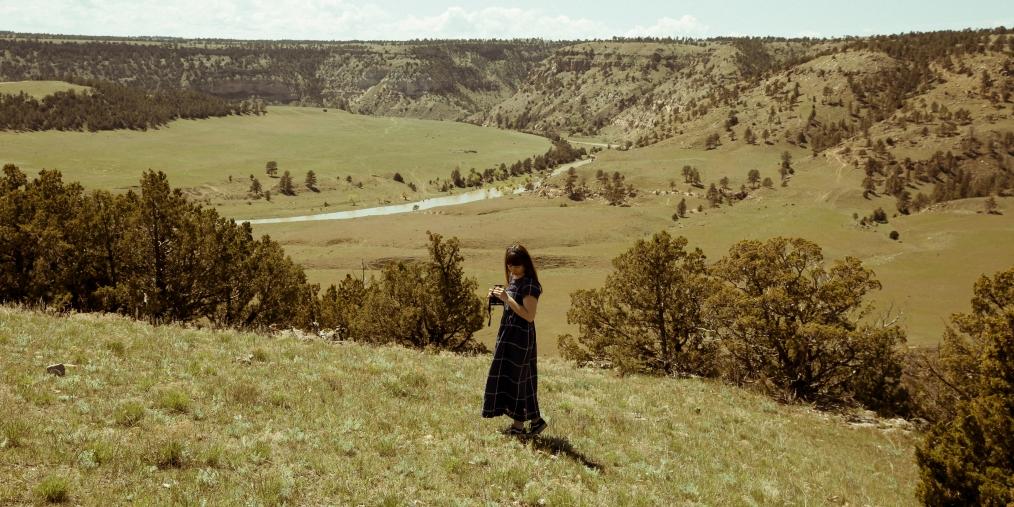 Wind Cave National Park & Badlands National Park
The middle of our trip consisted of getting acquainted with the locals, and by that, I mean the abundance of wildlife that calls South Dakota home! I'm sure most road-trippers coming to the state have their sights set on seeing bison (as did we!), and I'm happy to report we saw them in droves in Wind Cave National Park. Within minutes inside the park, we came mere feet from roaming bison as they crossed right by our vehicle. If they do get close to your car, remember to stay inside! These amazing animals are, well, HUGE, and it's best (and safest) to view from a distance. We also saw countless prairie dogs as they popped up in the park, but you may manage to spot cougars, coyotes, fox, elk and more during your visit!
True to its name, Wind Cave National Park isn't just known for what lies above-ground, but also below. Home to the third-longest cave system in the country, it's easy to see how you can spend countless hours exploring. We opted to join the Natural Entrance Tour, a guided journey through one of the many passages deep in the cave. Even a scaredy-cat like me, who usually hates dark, cramped places, had such a blast! 
The evening of Day Four had us turning east, chasing the sun all the way to Badlands National Park. This place was without a doubt a major highlight of our trip and could most definitely be given several days to explore. Given our tight itinerary, we only stayed for a day, but I recommend allowing at least two to see everything this remarkable park has to offer! Sunset that evening was spent at Pinnacles Overlook, a beautiful sweeping vista of the rock formations that make this place so special. With just this little taste of the park, we couldn't wait to see more. 
The following morning, we lucked out with clear skies, meaning we were in for a killer sunrise. I get it — it might seem crazy to wake before the sun, especially when you're on vacation. But if you want a truly awe-inspiring memory to share with your friends and family back home — DO IT. Plus, nothing is better than a post-sunrise nap! Two amazing sunrise spots we encountered were Panorama Point and Big Badlands Overlook. If you have some extra early-morning energy, I also recommend checking out the Door Trail, just one of many trails that line the 39-mile-long Badlands Loop Road.
After our aforementioned nap (which was VERY comfortably achieved in Frontier Cabins, our lodging for the night), we made our way over to grab donuts and coffee at the famous Wall Drug. No road trip through South Dakota would really be complete without hitting this location! I'd share what to expect, but honestly, it's better if you just follow the (countless) signs and see it for yourself. I will share one word with you that you're not expecting: dinosaur!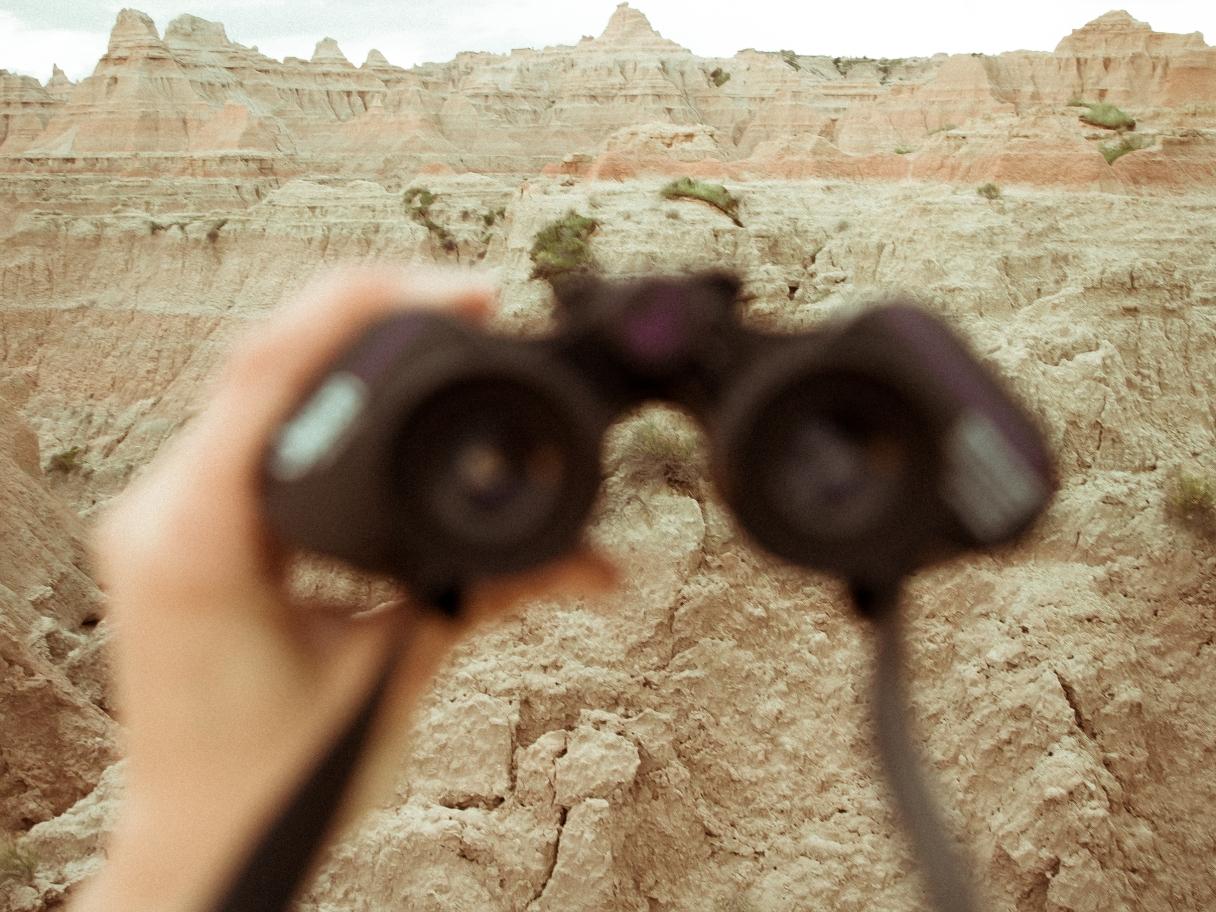 Spearfish Canyon & Mount Rushmore
With caffeine buzzing in our system, it was time to get back on the road. Our next destination was Spearfish Canyon, a region teeming with towering evergreens, rushing waterfalls, and miles upon miles of forest roads. After checking into the Spearfish Canyon Lodge, we did a little exploring of the nearby terrain (Spearfish Falls is a quick 5-minute walk away!), and even booked ourselves an ATV for the following morning. It was the first time I drove one, and the experience was thrilling, to say the least! We made our way to a nearby fire tower, which looked so magical as it and the surrounding mountains were shrouded in mist.
By afternoon, we had packed the car back up with enough daylight hours left to sojourn to one of South Dakota's most notable landmarks: Mount Rushmore National Memorial. This place will always hold a special place in my heart, as it's one of the spots I visited on my first cross-country road trip over 10 years ago!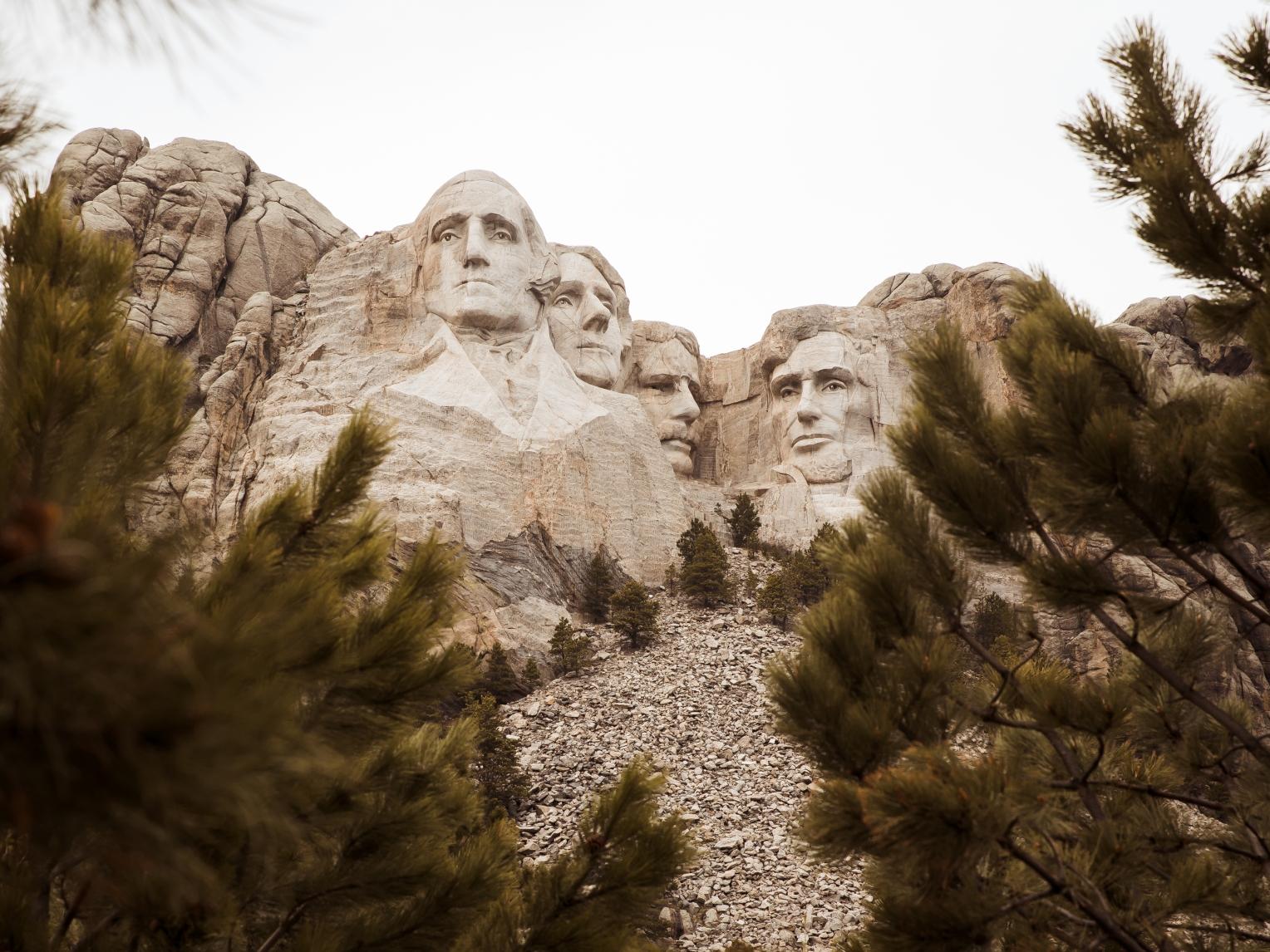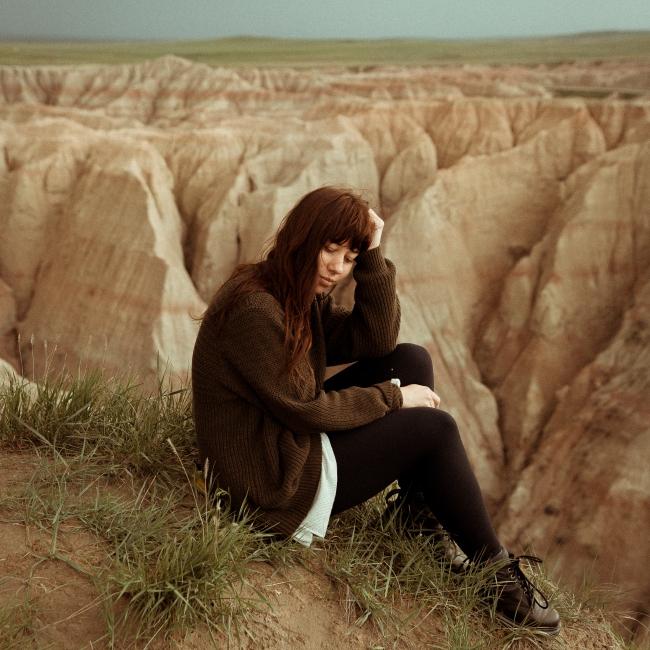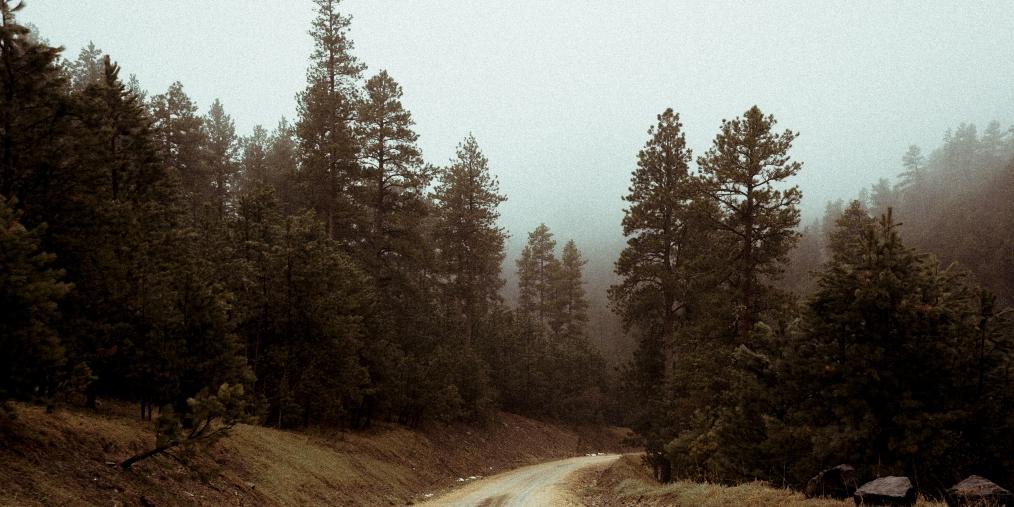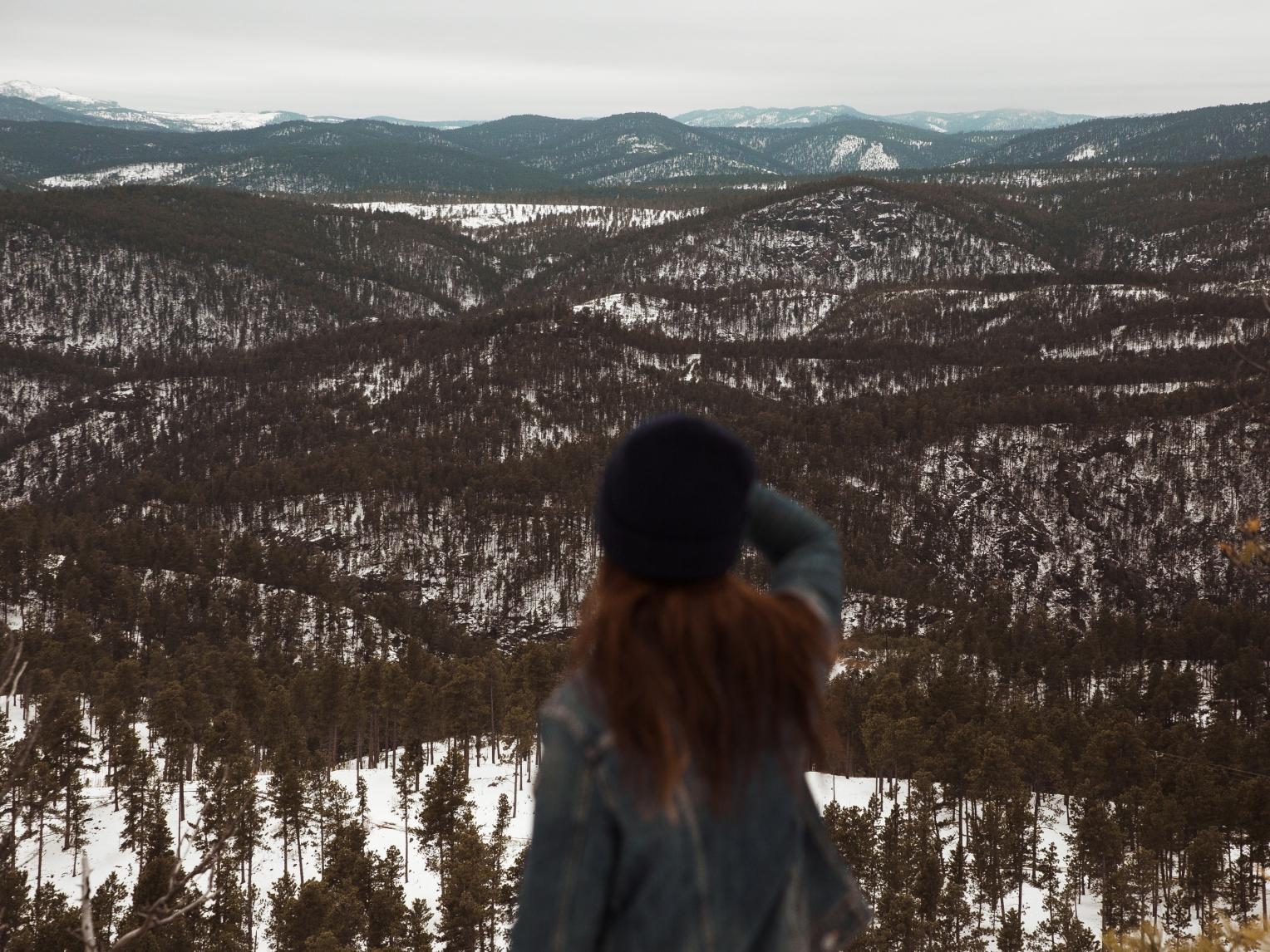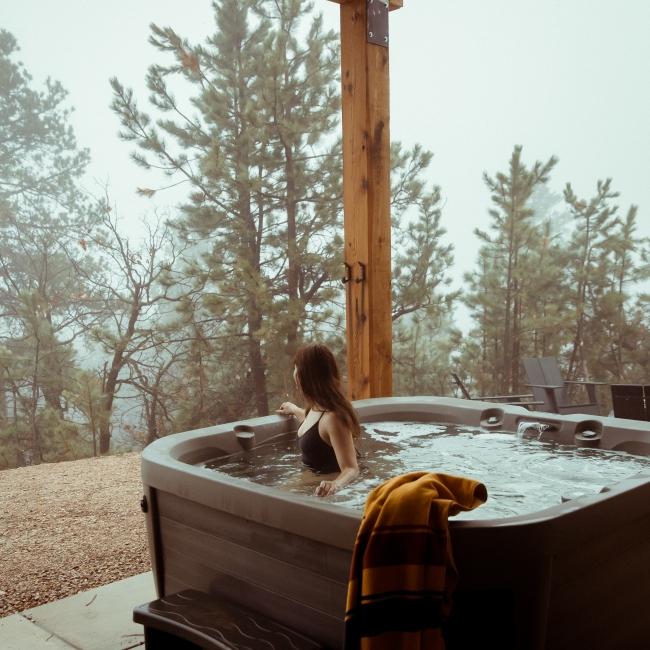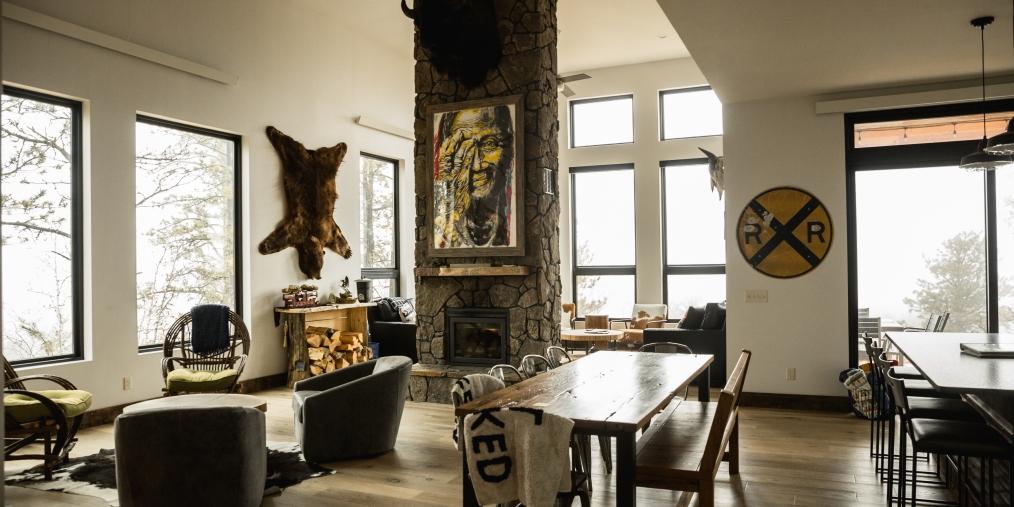 Deadwood & Sheep Hill Chalet
Our final evening was spent in the oh-so-chic Sheep Hill Chalet. Just a short hour's drive from Mount Rushmore, and right outside of Deadwood, we found ourselves in peak relaxation mode, with a roaring fire, hot tub, and the coziest of beds. If you have the time, Deadwood is another really neat little town (known for its gold rush history) to explore.
Finally, it was time for us to head back to Rapid City and close out our week on the road. From sunrise hikes to scenic vistas, misty ATV rides on mountaintops and tours underground, wildlife spottings, and everything we learned of the local histories and customs, we left filled to the brim with memories that will last a lifetime. If you're headed out on the road this summer, make sure to add South Dakota - a.k.a. America's best kept secret - to your itinerary!