Minnesota to Hill City Road Trip for Couples
Recharge the romance by hitting the road with your beau.
You agree that it would be romantic to enjoy the spectacular beauty of Hill City's Cathedral Spires together. Your heart is aflutter with the idea of perusing art galleries and sipping local wines side by side. You are giddy about exploring a town once known for attracting gold seekers, outlaws and gunslingers. But if planning an actual getaway from Minneapolis seems tedious — don't worry —we've mapped out the best pitstop, park and patisserie for you to visit on your passionate passage to Hill City, South Dakota.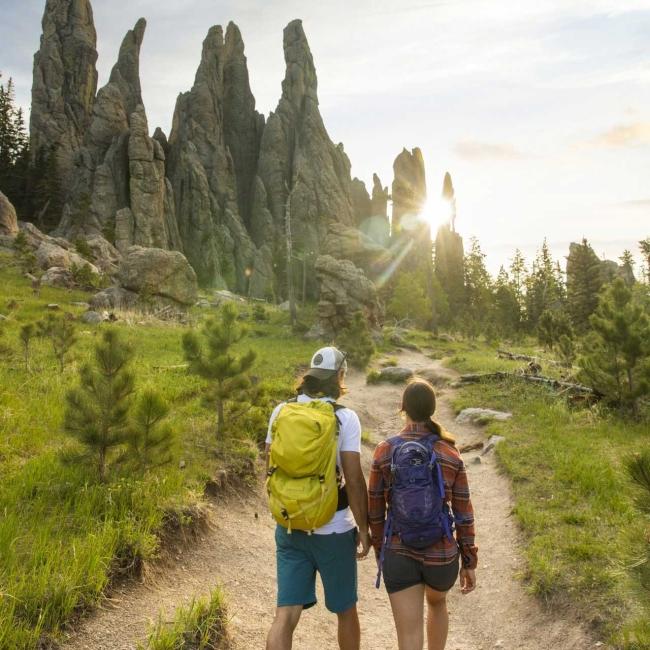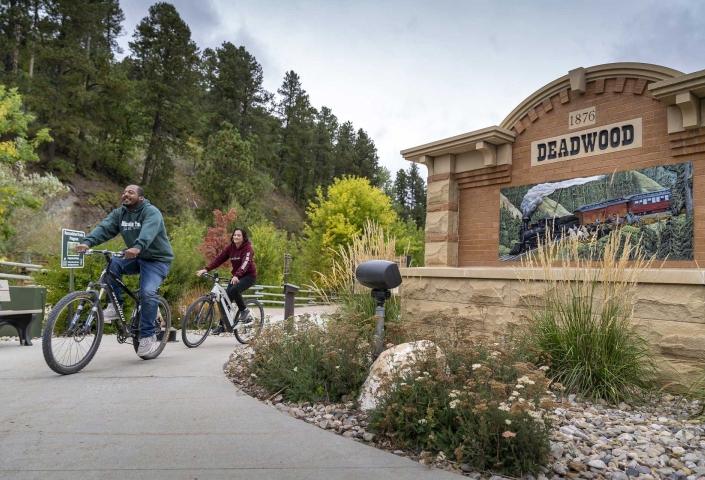 Minneapolis → New Ulm, MN (1 hour, 45 minutes)
Just shy of two hours into a drive to Sioux Falls, stop in New Ulm, Minnesota, where you can see what's brewing in this German-influenced town at August Schell Brewery. Take a brewery tour or relax in the bier garten and try the grain bread, cheese basket, and a pint of Schell's IPA (or 1919 Root Beer for the designated driver).
Pick up the perfect playlist where you left off, set the GPS, and resume the romance; 150 miles to Sioux Falls, South Dakota will seem like a quick jaunt — we promise. 
New Ulm, MN → Sioux Falls, SD (2.5 hours)
Check in for the night at Jasper Stone Bed & Breakfast, an Arts & Crafts-style bungalow a short stroll from Sioux Falls' downtown historic district. Or stay at Hotel on Phillips. Once a bank and the tallest building in the state, it's now a boutique hotel with opulent appointments and original vault that gives way to The Treasury lounge.
Start your morning with a stroll to see the Arc of Dreams, a new stainless-steel sculpture spanning the Big Sioux River with a 15-foot gap representing the faith dreamers hold fast to in order to help their dreams come true. The arc is the centerpiece of Sioux Falls' SculptureWalk, an outdoor exhibit of nearly 60 sculptures — all for sale — lining the downtown streets and beckoning you toward the 123-acre Falls Park. The park's cascading waters lure people to its picturesque crags and ridges of unique quartzite.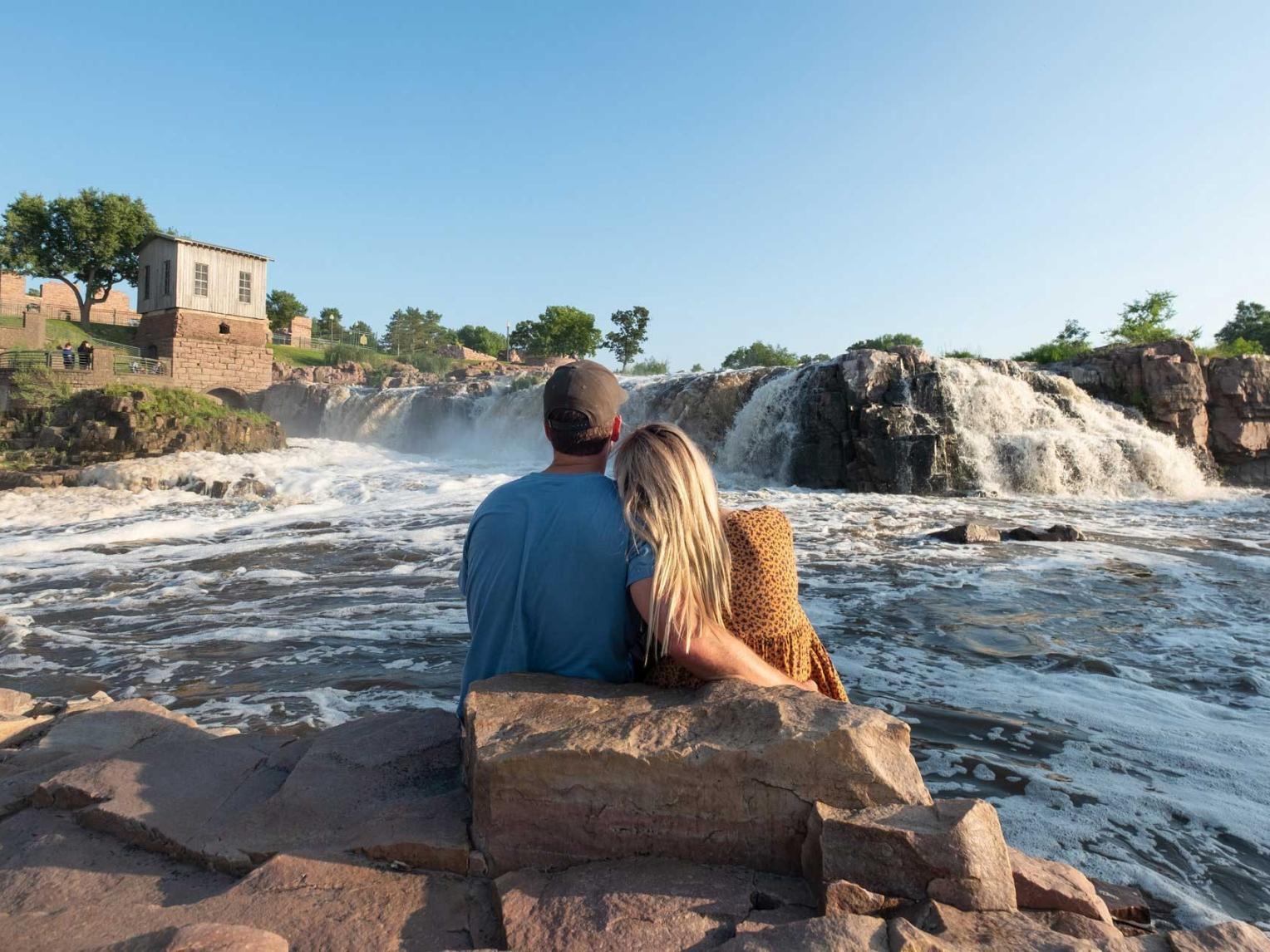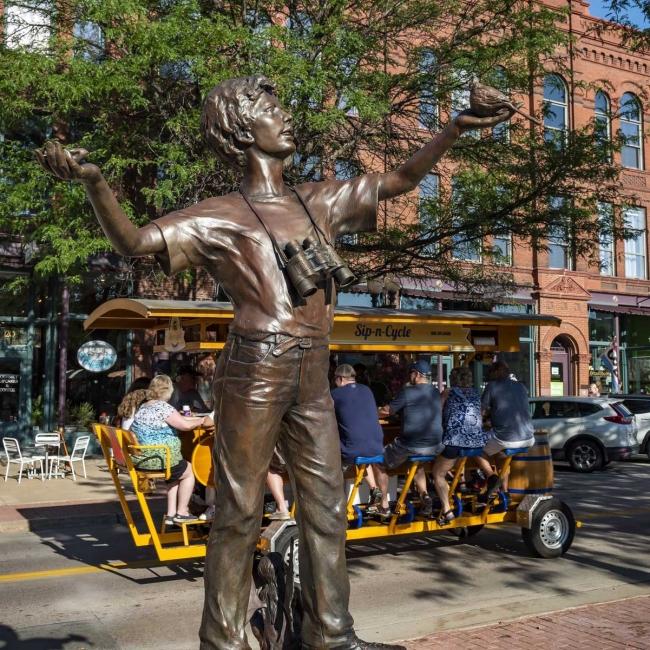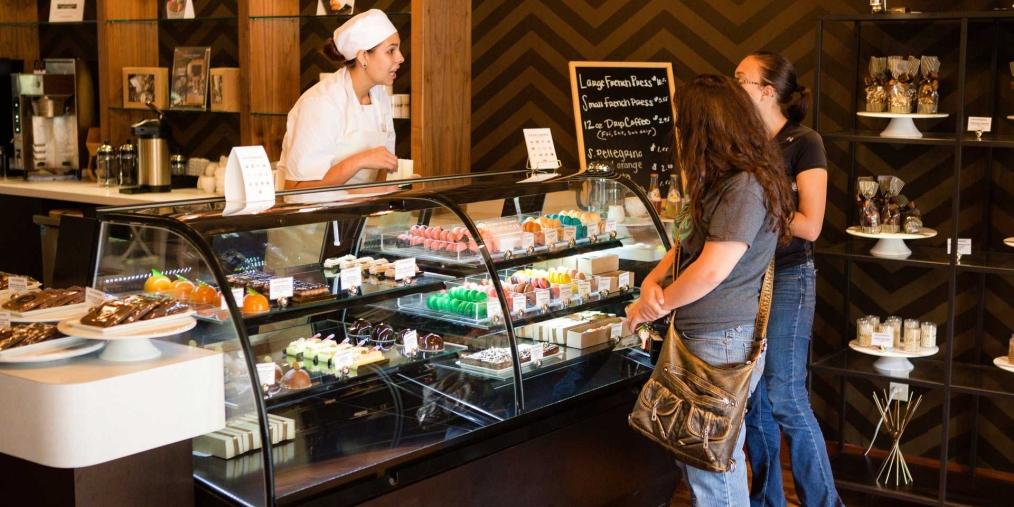 Refuel with lunch at 22Ten Kitchen Cocktails, with shareables like Moroccan nachos or elk ravioli. Check to see what musical acts are playing at Levitt at the Falls, an outdoor music venue that plays anything from jazz and big band to pop and country. Plant yourself on a barstool at Severance Brewing Co. catty-corner to Levitt and enjoy the tunes and the Love Notes IPA or Monster Cookie English Oatmeal Stout. 
Since the whole idea behind this break is to recharge, maybe stay another night in Sioux Falls and dine on ancho chile-brined duck or buffalo meatball fettuccini at Parker's Bistro and save a little room for a slice Lavender Citrus Layer Cake.
Sioux Falls → Chamberlain (2 hours)
From Sioux Falls, it's about a 2-hour drive to Chamberlain, where you can stretch your legs along the banks of the Missouri River, aka the "Mighty Mo". Keep up your exploration of the South Dakota Arts & Sculpture Trail, a free public art museum that stretches out westward from Sioux Falls to Chamberlain and shines bright with Dignity: of Earth & Sky, a 50-foot statue honoring the cultures of the Lakota and Dakota people. Dignity's beauty and grace tell a story about peace and tolerance. Don't miss a visit to the Akta Lakota Museum & Cultural Center for a full lesson about the Native American way of life.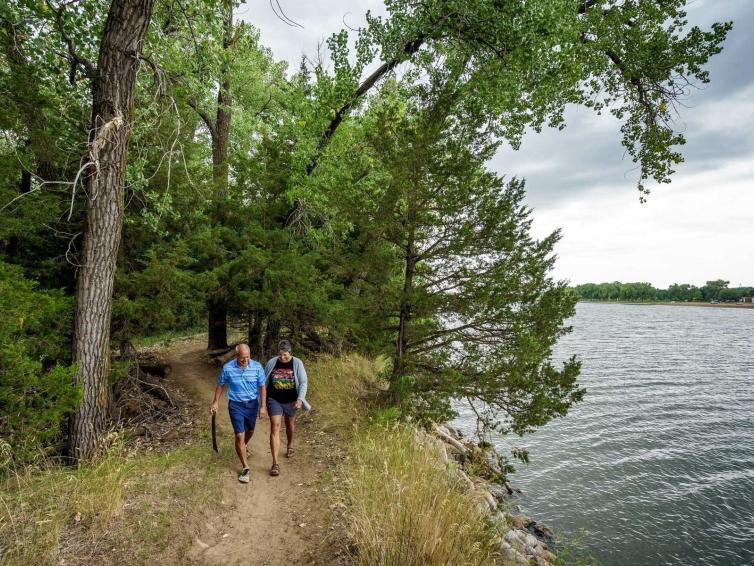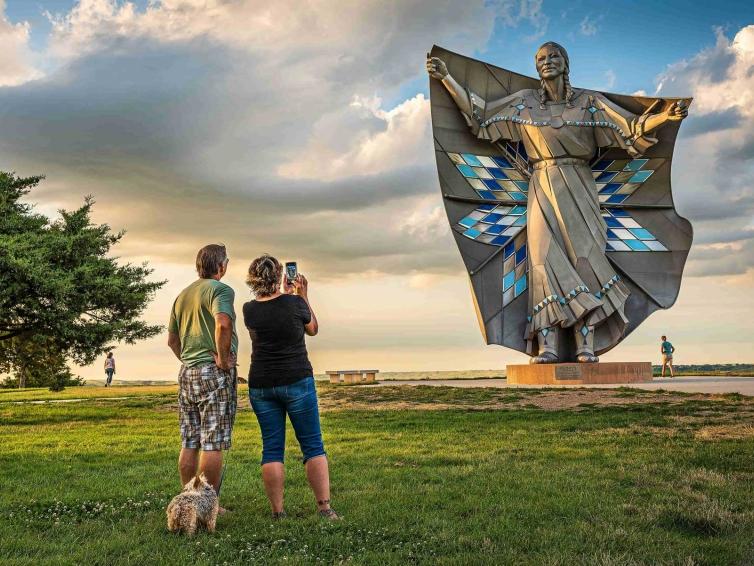 Chamberlain → Hill City (3ish hours)
Continue westward on I-90 and ascend into the Black Hills. A stay at High Country Guest Ranch in Hill City comes with a special note: because its camping cabins are in a remote valley, there is no Wi-Fi or good cell service, so couples are encouraged to — gasp! — talk. At High Country or Hill City's Newton Fork Ranch, couples can also escape to real log cabins in a quiet, secluded, and cozy locale to enjoy uninterrupted views, rolling prairies, clear mountain waters, and skies perfect for stargazing.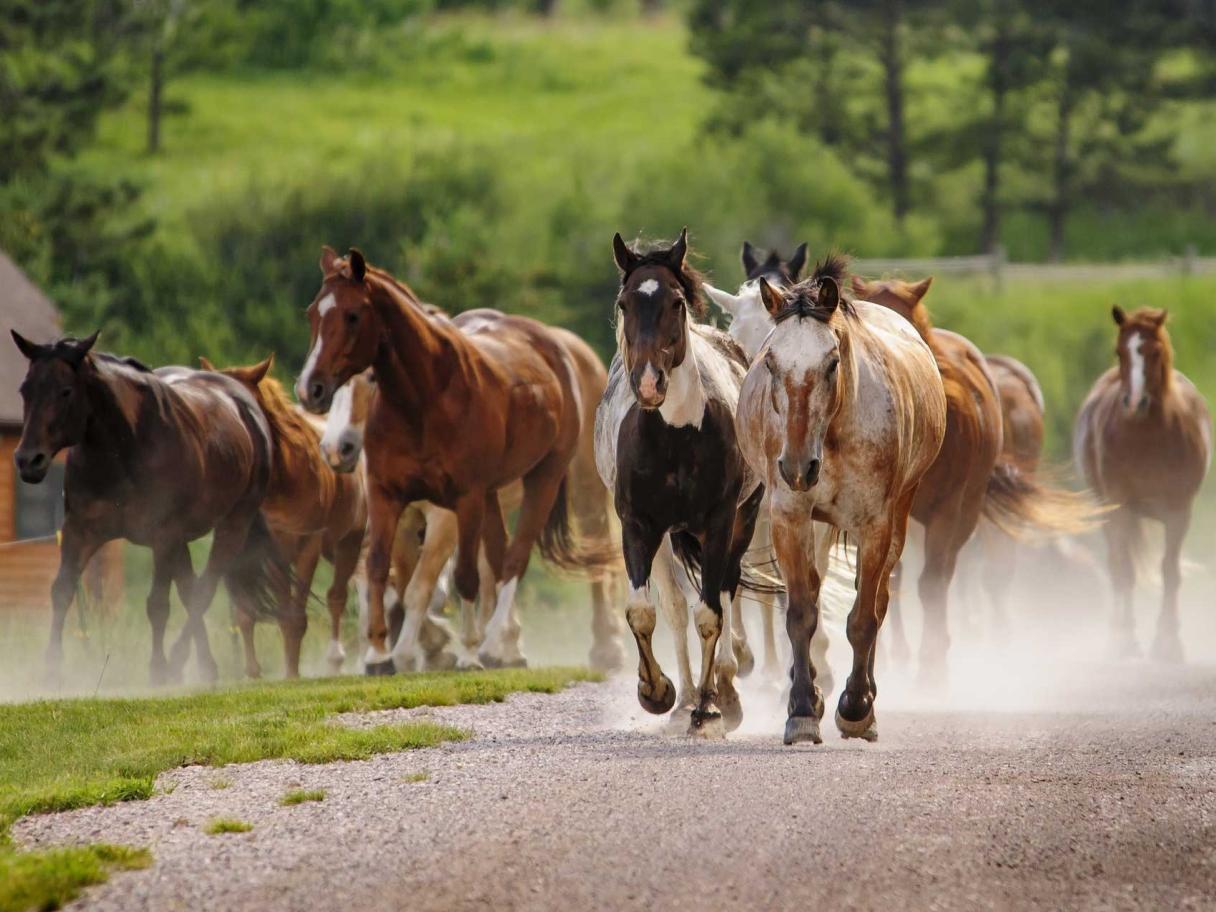 Hill City → Mount Rushmore (30 minutes)
Up and at 'em for a ranger-led tour of Mount Rushmore, the national memorial towering 5,725 feet above sea level and representing 150 years of American history. Snap some selfies with George Washington, Thomas Jefferson, Abraham Lincoln and Theodore Roosevelt from Carvers' Marketplace, Borglum View Terrace, or the Sculptor's Studio.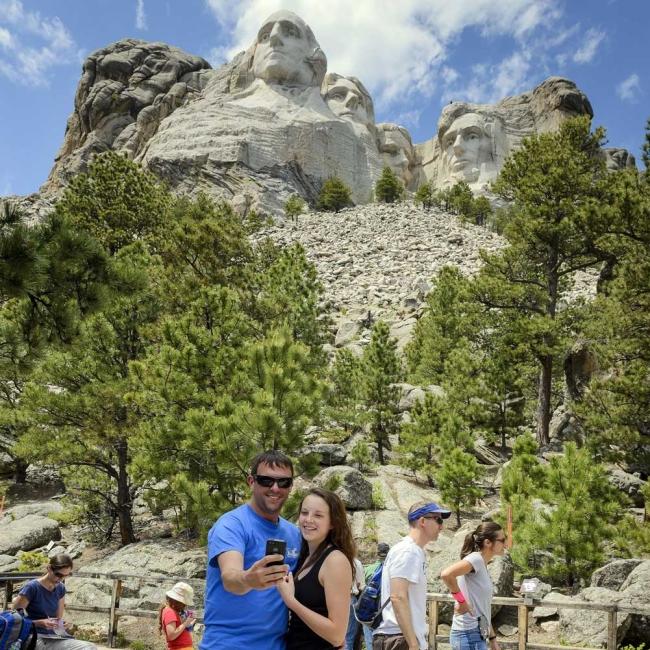 Crazy Horse Memorial/ Image by @sashamcalister
Mount Rushmore → Crazy Horse Memorial (40 minutes)
The scenic drive from Mount Rushmore is an experience unto itself into the heart of the Black Hills with one-lane tunnels and "pigtail" bridges that take you Crazy Horse Memorial. The memorial is the world's largest in-progress mountain carving, dedicated to inspiration, education, and protecting and preserving tribal culture & traditions.
So Much More Black Hills to Explore
It's only 10 minutes to Custer State Park and the beauty of Iron Mountain Road. Get amazing views of bison herds as well as beggin' burros, who may just approach your car expecting a mid-morning snack.
An early dinner at Firehouse Smokejumper Station satisfies with its jalapeno popper sandwich served with applewood smoked bacon and Monterey Jack cheese. 
Purchase a ticket for an early morning Hill City departure on the 1880 Train, a steam locomotive that travels on the Black Hills Central Railroad, which once serviced local mines & mills and is now the oldest continuously operating tour railroad in the nation. Have your camera at the ready because it's breakfast time for the deer and turkey.
Stop in at Lewie's Saloon and Eatery in Lead for a bacon cheeseburger and a side of beer-battered onion rings before heading to the historic Wild West town of Deadwood. Long gone are the prospectors who struck gold and the likes of Wild Bill Hickok and Calamity Jane, but the historic town will keep you entertained with reenactments, casinos, spas — even ATV rentals to go off-roading in the Black Hills National Forest.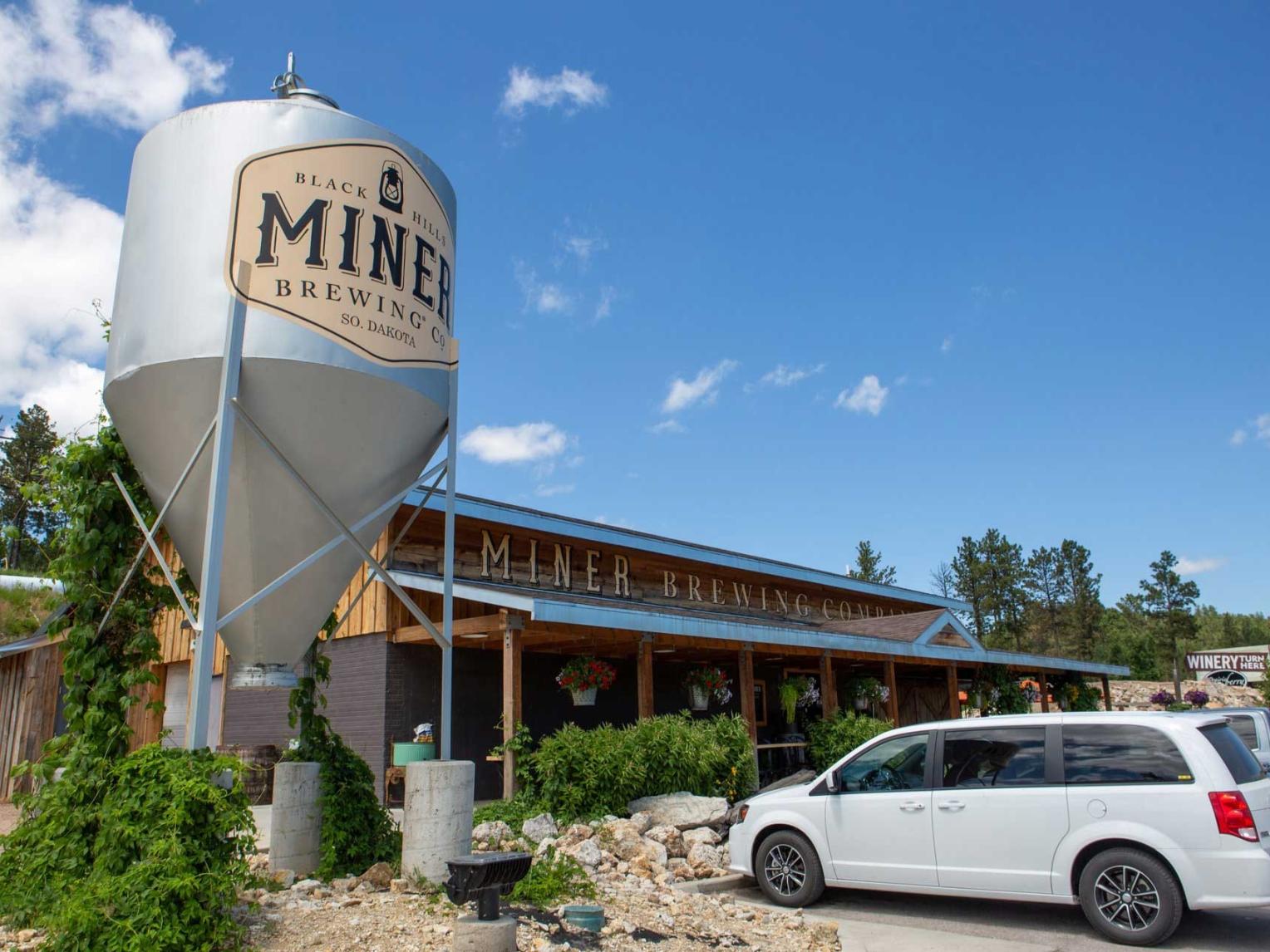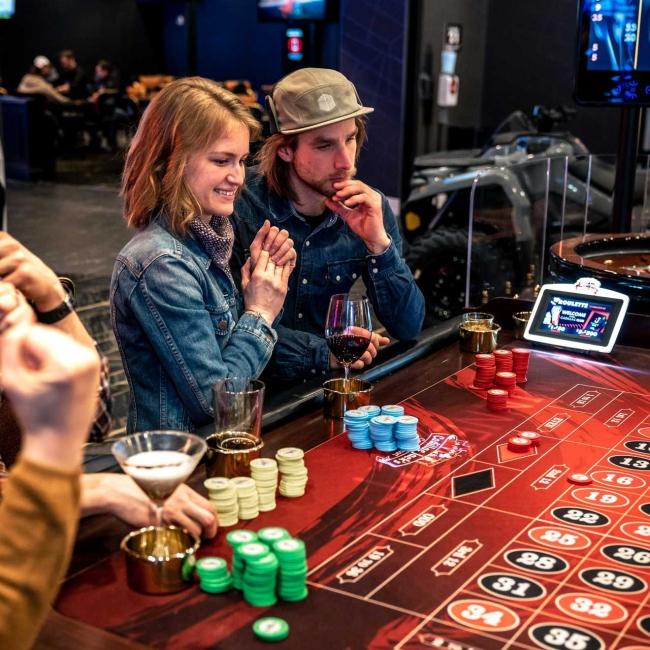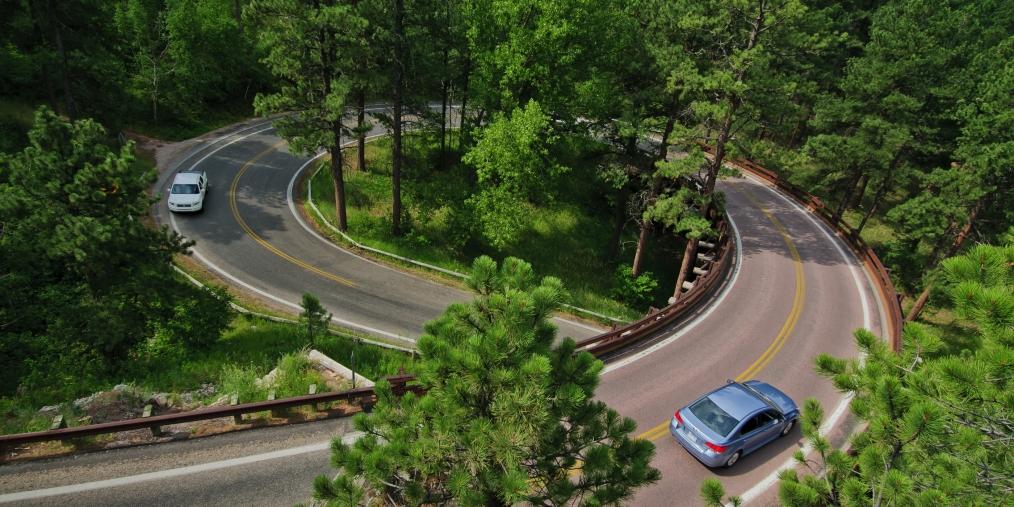 Head back to Hill City for an afternoon of sipping wine, beer and spirits. At Prairie Berry Winery, try a white made with South Dakota buffalo berries with notes of grapefruit and honeysuckle or the award-winning Lawrence Elk, a semi-sweet made with black currants and notes of young raspberry and juniper. Enjoy a game of disc golf or bocce out on the lawn and then stop in next door at Miner Brewing Company for a pint of IPA – the Dr. Valentine seems especially appropriate – or one of their tasty rotating beers, ciders or seltzers.
End the day where it began – along the Black Hills Central Railroad – at Hill City's historic Alpine Inn. The streamlined evening menu features bacon-wrapped filet mignon and spaetzle primavera. Homemade desserts are the perfect end to a romantic getaway. Ask for two forks and dig into the bread pudding, apple cheese strudel or grand chocolate tower with chocolate mousse, fudge and brownies. You've created some romantic magic. You deserve extra dessert.
Discover What Other Couples Are Up To
START PLANNING YOUR NEXT TRIP TO SOUTH DAKOTA