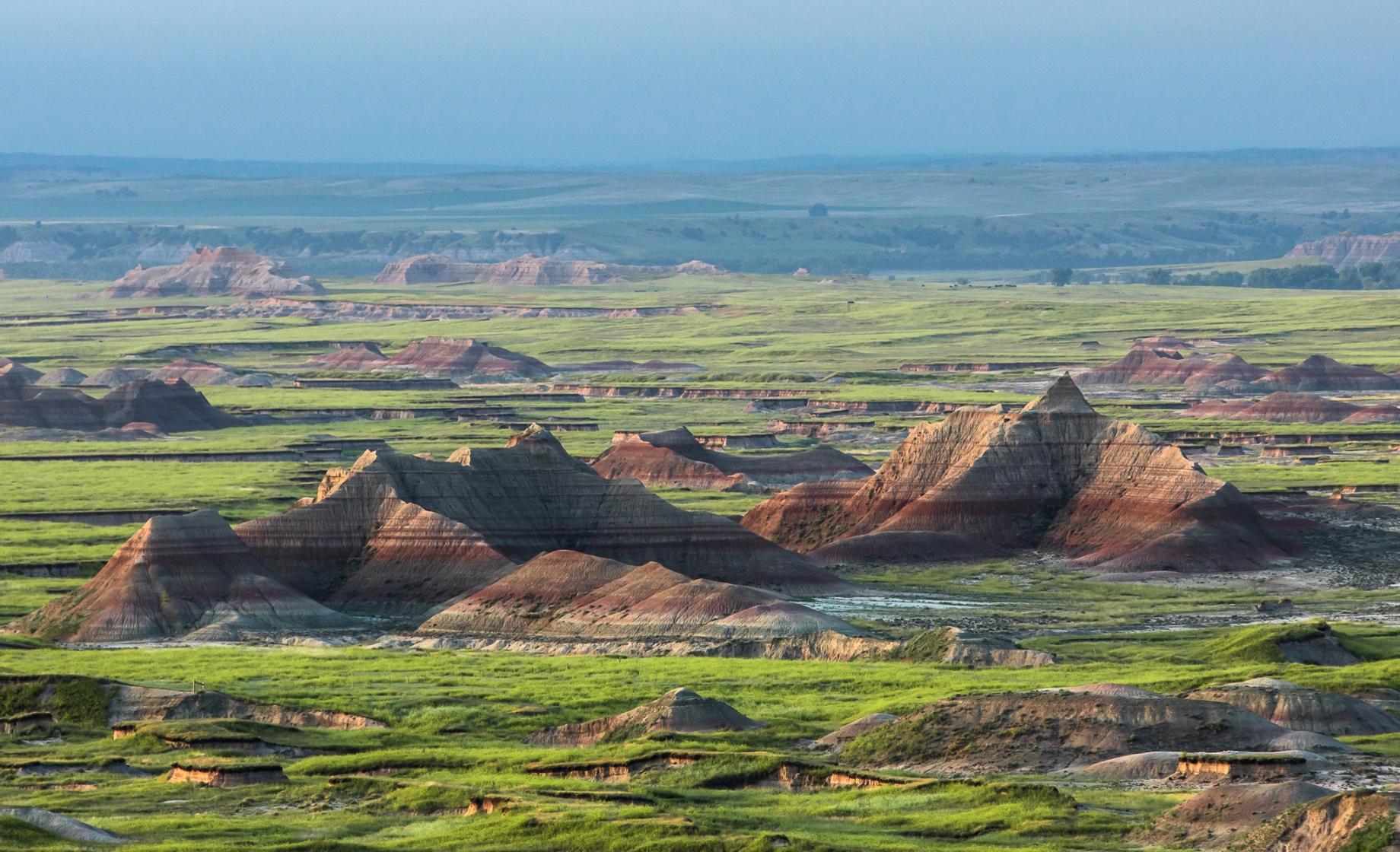 Elisabeth Brentano is a writer and photographer based in California, but her passion for nature takes her all over the world to produce travel and environmental content. You can follow her at @elisabethontheroad on Instagram.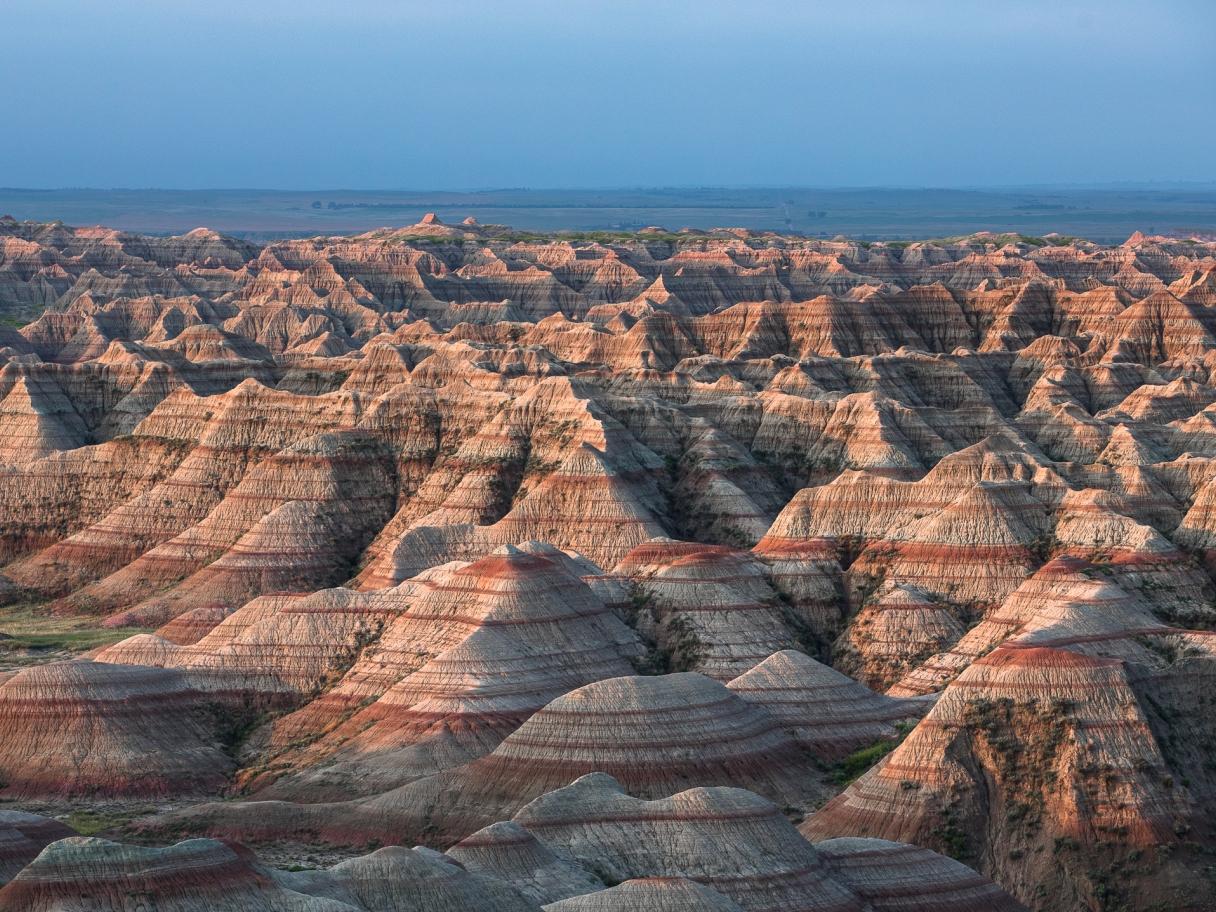 Badlands National Park (Days 1-4)
When I first visited South Dakota in January, I knew I wanted to come back this summer to explore more of the western part of the state. From Badlands National Park to the Black Hills National Forest, there are an abundance of car camping spots in all kinds of incredible landscapes, making this a prime road trip destination. On top of that, you won't find traffic jams or lines, and all the charming little towns around the parks have a wealth of lodging options and eateries. Here is a breakdown of my nine amazing days in South Dakota, with recommendations on where to camp, eat and what to see when you're traveling through.
Badlands National Park is a spot I will always come back to, because I am constantly finding new angles of the wild landscapes here. There are accessible vista points all over the park, but you won't have the time to stop at all of them in just one day, so I highly recommend spending at least 48 hours here.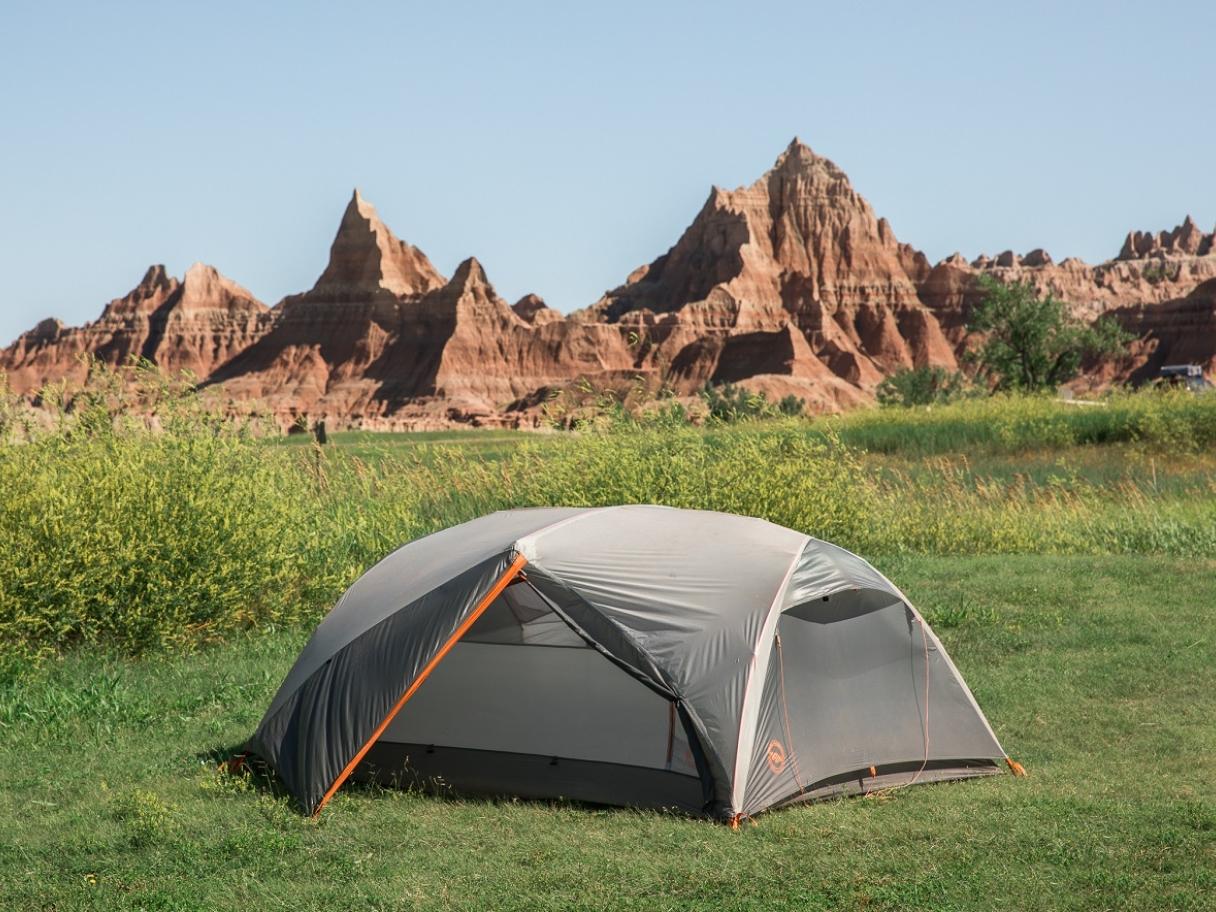 When it comes to scenic places to pitch a tent in the Badlands, Cedar Pass Campground is hands down my favorite spot in the park. Each site has a covered camp table, which is a necessity in the summer, and there are also coin-operated showers. Dispersed camping outside of the park exists, but because the area is a mix of federal land, private land and reservation land, a quick visit to a local ranger station (either the National Grasslands Visitor Center in Wall and the Ben Reifel Visitor Center in the park) is a must if you're keen on primitive camping off the beaten path.
As far as services and food, both Wall and Interior have you covered with gas, snacks and souvenirs. Wall Drug is a local favorite (I'm a big fan of their vanilla doughnuts), and from cowboy boots to batteries, they sell just about everything at their general store. The Wagon Wheel Bar in Interior has just the kind of Wild West charm you'd expect, and the restaurant at Cedar Pass Lodge in the park has local fare and friendly servers.
THE DETAILS:
Day 1: After grabbing snacks and supplies in Rapid City, I made the one-hour drive to Sage Creek Campground in the park, which has free, primitive camping.
Day 2: Turn right out of the campground, and Sage Creek Road becomes SD-240 East, which offers all kinds of accessible vistas of the Badlands, along with side roads to explore as well. For my second night, I camped at Cedar Pass Campground. Sites run $22 and up, and there is usually some availability online, but for prime spots, booking a few weeks in advance is recommended.
Day 3: I wanted time to explore the Buffalo Gap National Grassland, which borders the park, so I opted for a second night at Cedar Pass Campground after my day trip.
Day 4: I shot sunrise at Big Badlands Overlook and then made the two-hour drive west to Spearfish, just north of the Black Hills National Forest.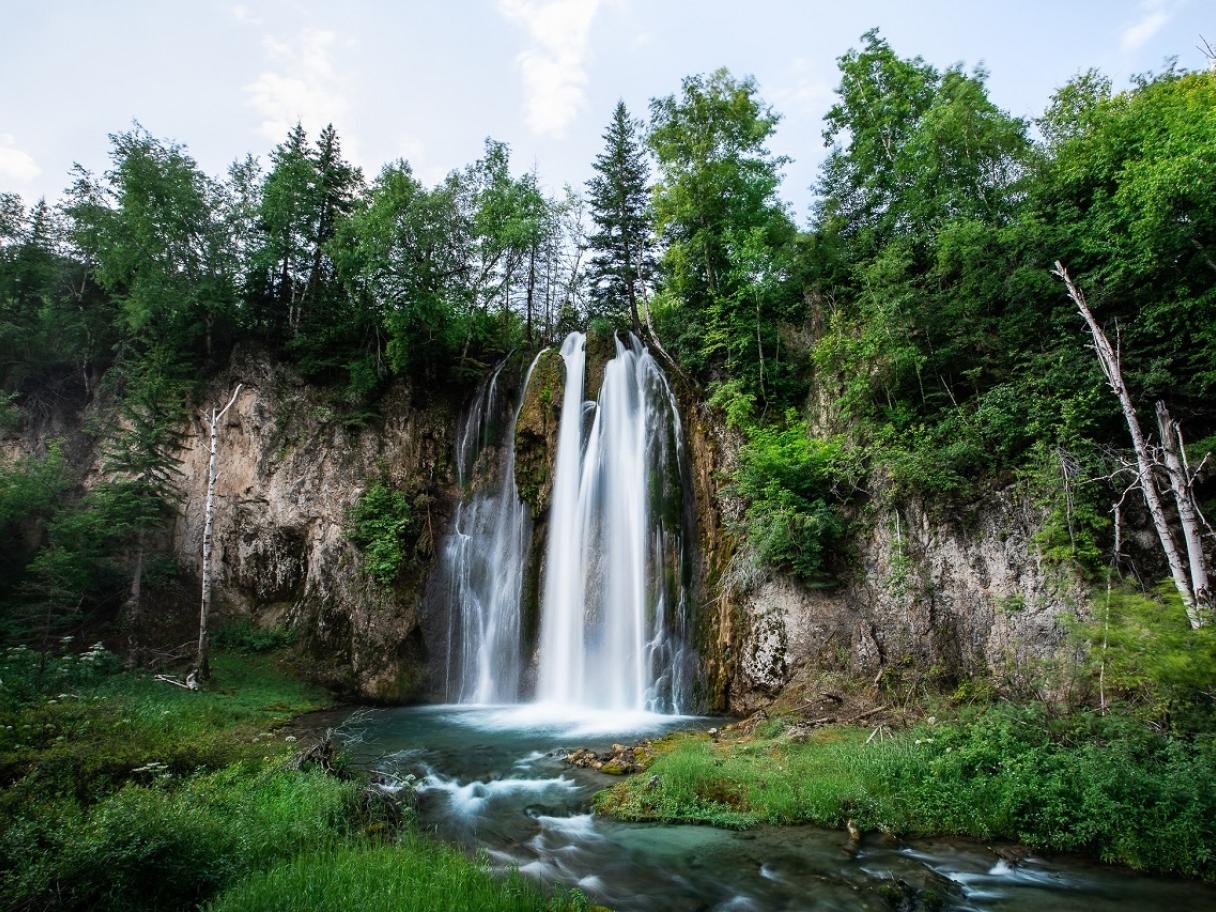 Black Hills National Forest (Day 4-7)
If you're driving from the Badlands to Spearfish, I highly recommend taking the slightly longer route through Deadwood, which cuts through sections of the Black Hills National Forest. Once arriving in Spearfish, venture less than 15 miles south on US-14 East to make the quick treks to both Spearfish and Roughlock Falls, plus all kinds of roadside stops, like Bridal Veil Falls. Spearfish Falls is accessible via a 1-mile roundtrip trail, and Roughlock Falls can be accessed via a 2-mile roundtrip trail, both of which are well-maintained and mostly flat.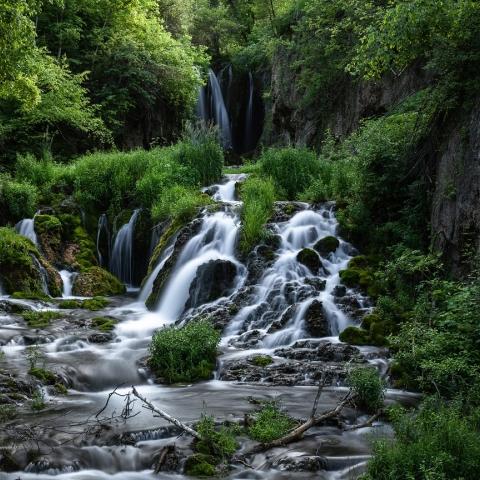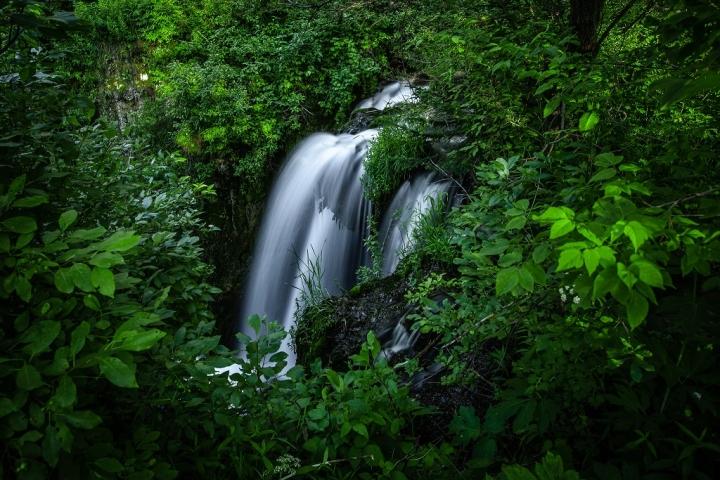 The Roughlock Falls Trail connects to a picnic area above the falls, so if you don't want to do the entire 2-mile trek from the trailhead, you can park at the day use area and venture down the hill .25 miles to see the falls. Though you must stay on the boardwalk next to the falls, there are several spots at the picnic area where you can jump in Little Spearfish Creek to cool down.
After checking out the waterfalls (not to mention three nights of camping in the Badlands!), I was ready for a real shower and a comfy bed, and the Best Western Black Hills Lodge in Spearfish was the perfect spot to recharge my batteries. If you're feeling lazy or checking in late, the hotel's wine bar serves snacks and even pizza in the evening. For my morning latte and some strong wifi, I loved the vibe at Common Grounds Coffee Shop.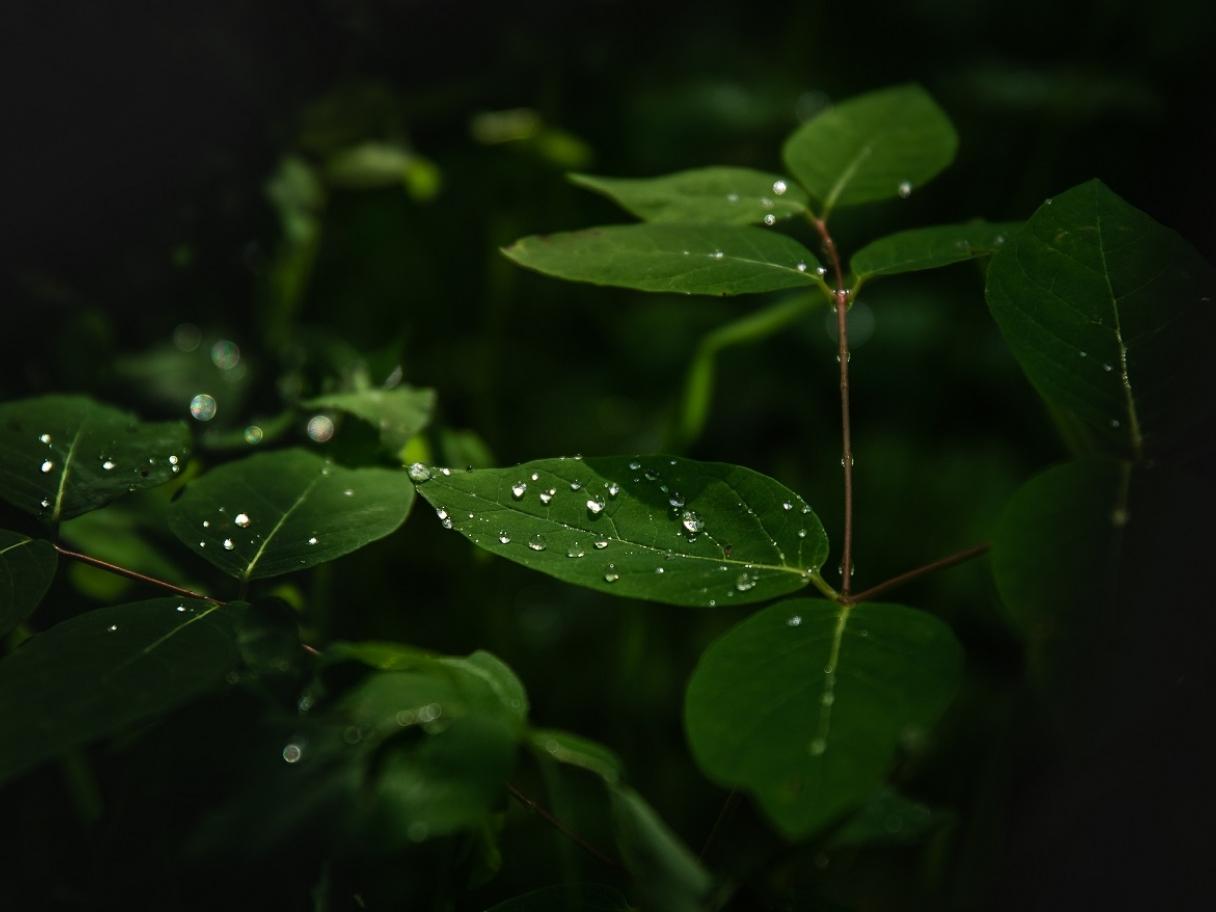 The following day I spent some time on several trails off US-14 East, including the 2.5-mile Iron Creek Trail and the 1-mile Devil's Bathtub, the latter of which involved a few stream crossings. I'm always amazed at how many hidden gems are just steps from the roadside pullouts, and there is a reason why the speed limit in the canyon is just 35 miles per hour.
THE DETAILS:
Day 4: After the scenic two-hour drive from the Badlands to Spearfish, I explored Spearfish and Roughlock Falls and checked in to the Best Western Black Hills Lodge.
Day 5: I spent a few hours in town, and then visited the ranger station to get beta on dispersed camping. I found a perfect spot just 45 minutes down the road, in a quiet section of the Black Hills National Forest.
Day 6: After spending the entire day taking in more creekside scenery along the trails, I booked a night at Chris' Campground ($25), which has laundry and a pool, among other amenities.
Day 7: After grabbing breakfast at Common Grounds, I hit the road and made the 1.5-hour drive south to Custer State Park.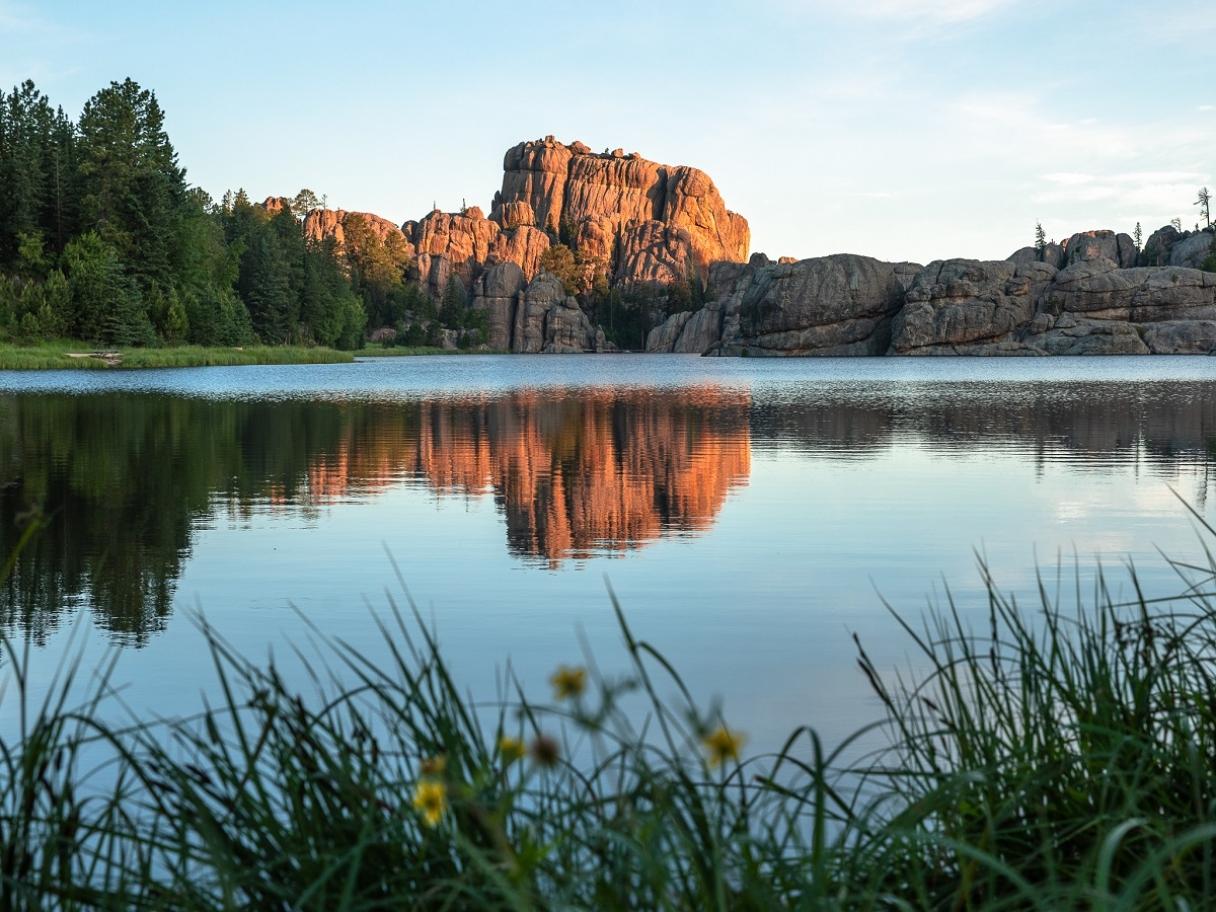 Custer State Park (Days 7-9)
When I visited Custer State Park in the winter, I hiked to the top of Black Elk Peak, and though portions of the Needles Highway were closed, I could still see the incredible rock formations in the distance. During the warmer months, this landscape is completely transformed by endless trails, a scenic stretch of road and plenty of lakes for swimming, fishing and relaxing.
I considered hiking the Black Elk Peak Trail (7.6 miles roundtrip, 1,550 feet of gain) again, but opted to try something new, and hit the Sunday Gulch Trail (3.9 miles roundtrip, 800 feet of gain) instead. A good portion of the hike is shaded, but the parts in the creek can be slippery, so be sure to wear appropriate footwear and use the handrails. I also hiked the Cathedral Spires Trail (2 miles roundtrip, 500 feet of gain) during my time in the park, which is an amazing spot in the early morning.
I'm a big fan of mixing up my travels with camping and nights in affordable hotels, and the nearby Rocket Motel in Custer had everything I needed, plus a darling retro vibe. I was lucky enough to visit the park during the week, so securing campsites at Sylvan and Legion Lakes was not a problem, though there are plenty of campgrounds and RV parks in the Custer area that always have vacancies in the summer. As far as food, Calamity Jane Winery & Mercantile & Coffee Shop is my favorite spot for breakfast, and the Custer Wolf is a great place to grab lunch post-hike. Black Hills Burger and Bun Co is always a great option, and they also have vegetarian options on their menu.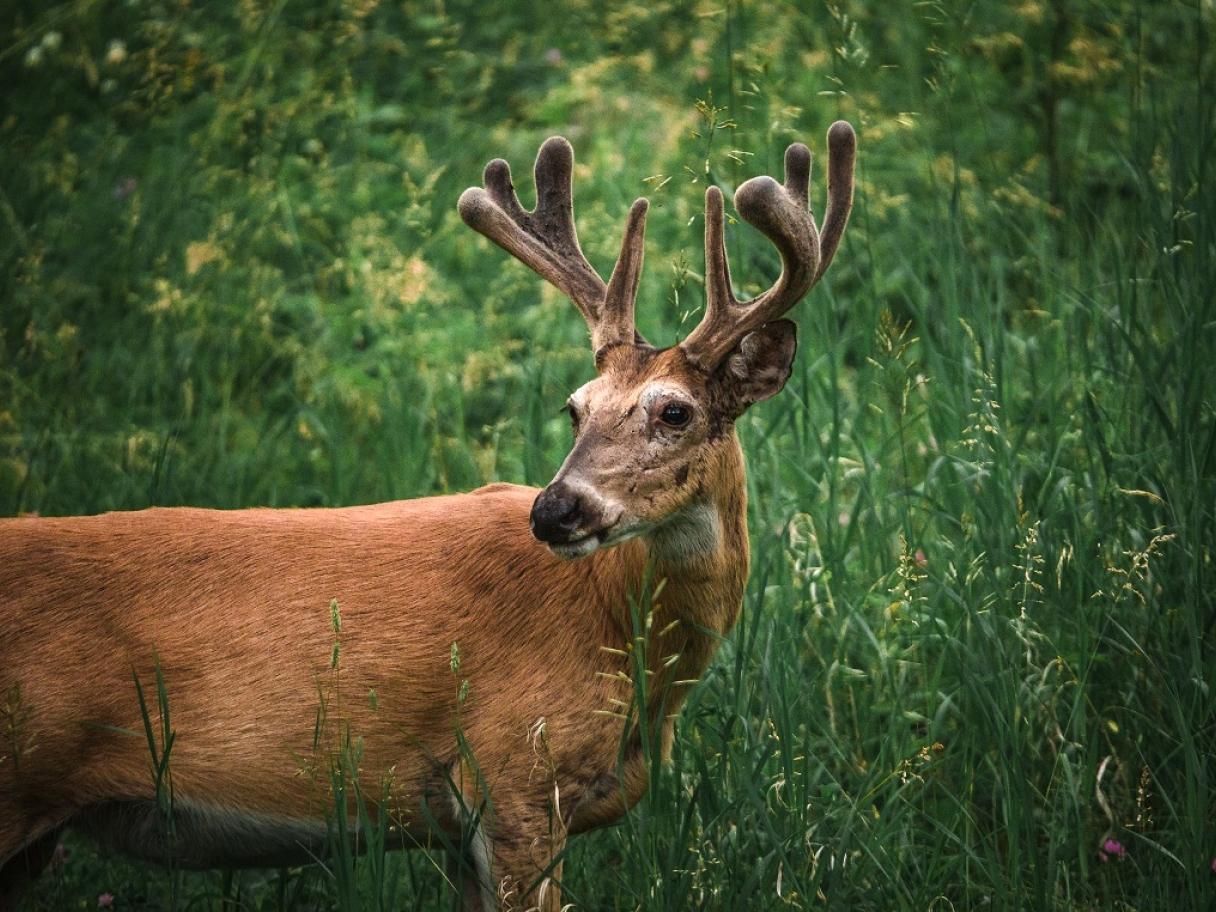 The aptly named Wildlife Loop is an 18-mile section of road in the park that is home to bison, pronghorn, deer and all kinds of other critters. The speed limit is 25 miles per hour for most of the drive, and there are plenty of pullouts if you'd like to stop and wait, along with a few side roads open to the public as well. While wildlife sightings are always a thrill, please remember to stay in your vehicle and be respectful of the animals. Park officials ask that visitors stay at least 100 yards (300 feet) from bison, which can charge humans and cause serious injuries.
THE SCHEDULE:
Day 7: After driving down from Spearfish, I made a quick stop at the Custer State Park Visitor Center and spent 1-2 hours along Wildlife Loop Road. After taking my time and witnessing a bison jam (yes really!), I set up camp at Legion Lake, which is a great sunset spot.
Day 8: I hiked the Sunday Gulch Trail and car camped at Sylvan Lake.
Day 9: I shot sunrise at Sylvan Lake (there are a number of great compositions here), and then went back up the Needles Highway to hike the Cathedral Spires Trail. I made another trip around Wildlife Loop Road before checking in to the Rocket Motel in Custer.