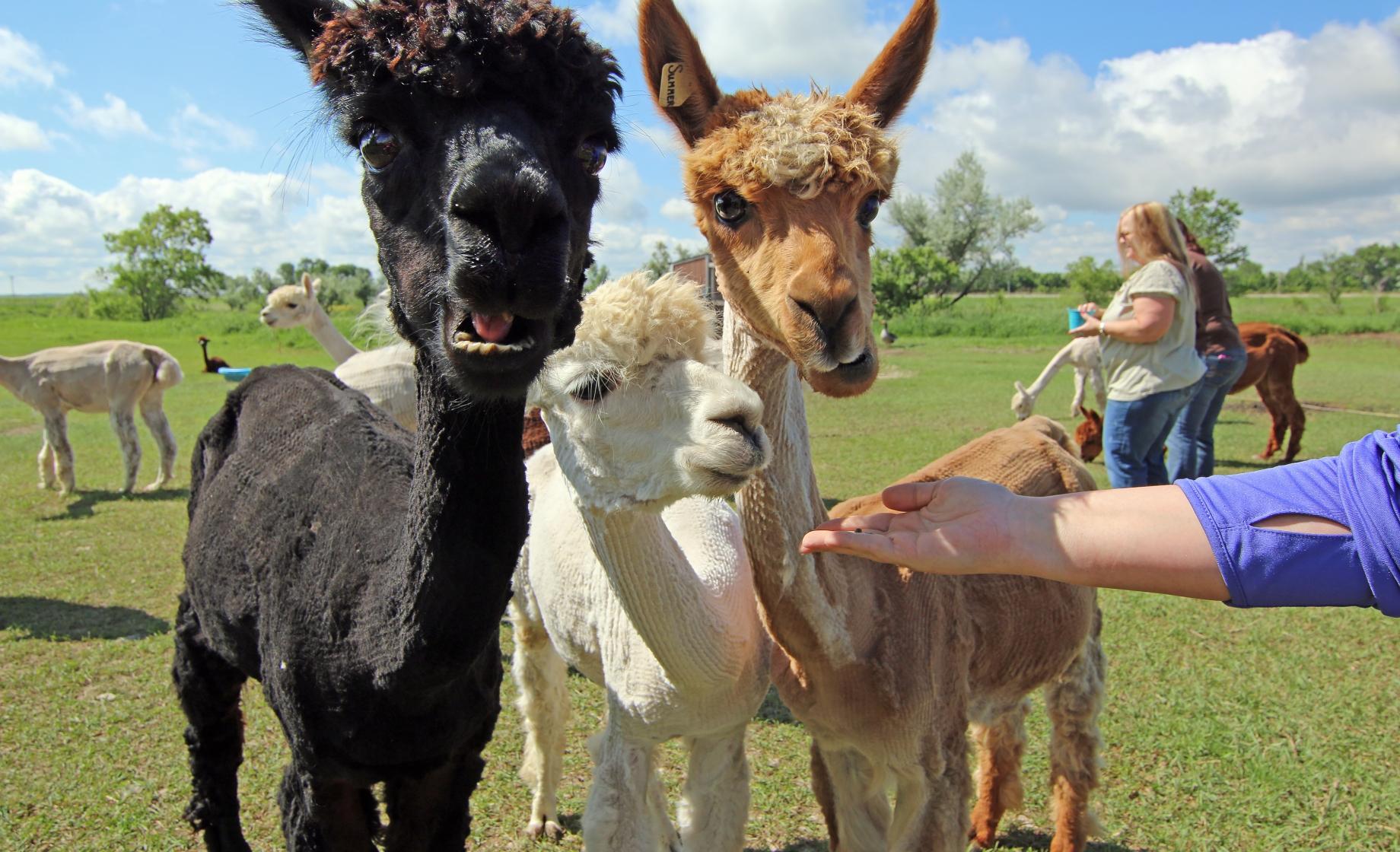 From scales and shells to feathers and fur, this itinerary takes you on a unique animal adventure throughout western South Dakota. Along the way, you'll see creatures not usually found on the plains, all within driving distance of Rapid City. 
South Dakota is known for wild animals like bison, mountain goats and big horn sheep, but we're also home to some unexpected critters. Various attractions throughout the Black Hills offer experiences with rare and exotic animals like reptiles, bears and alpacas—oh, my! 
Take a couple of days or even a long weekend to check out all of these attractions. Be sure to plan your excursion during warmer months, as many of the attractions 'hibernate' during the winter. And once you've experienced these close encounters, head across the Missouri River for even more action in eastern South Dakota. (Itinerary coming soon.)
Reptile Gardens
In Rapid City, a small roadside stop founded by a lizard-loving family back in the 1930s has grown into the world's largest collection of reptiles. Recognized by the Guinness Book of World Records, USA Today, TripAdvisor and many others, Reptile Gardens has secured its reputation as a must-visit attraction for anyone who's crazy about cold-blooded creatures, including snakes, lizards, alligators and crocodiles.
Reptile Gardens specializes in more than just their namesake. You'll also find amphibians, giant tortoises, prairie dogs and even a bald eagle among their residents. Anyone with a curious mind and a love of nature could spend days here soaking in the various exhibits, tours and animal shows. Other popular stops here include their Botanical Gardens full of flowers and foliage from around the world and a Bewitched Village children's fun area. Reptile Gardens is open March through November, with admission rates varying by season.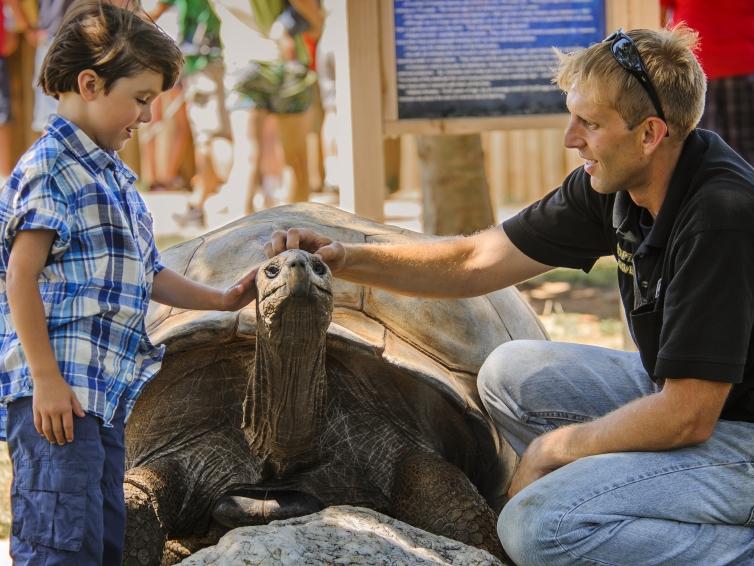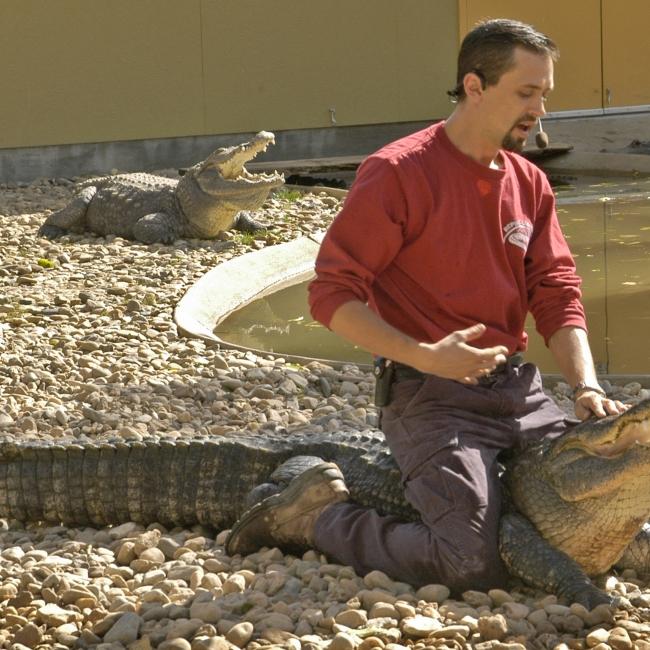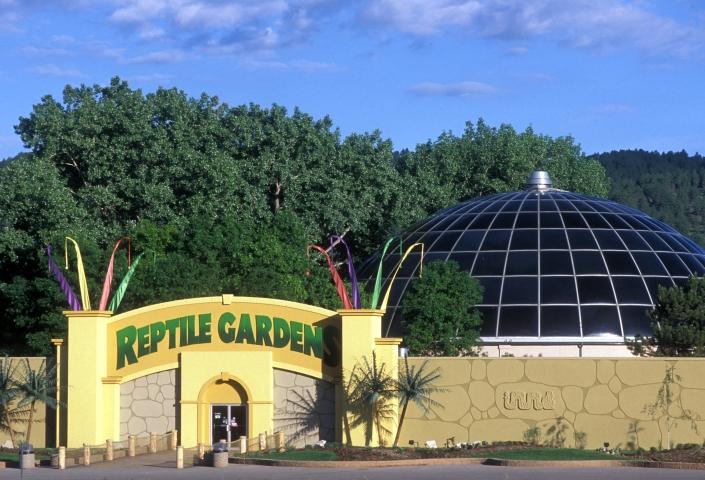 Bear Country USA
Take in the sights from the comfort of your car at an animal experience unlike anything you've ever seen. At Bear Country USA, more than 20 species of North American mammals, including wolves, reindeer, elk, black bears and grizzly bears, roam freely throughout the 250-acre park. Bear Country has taken extensive efforts to make sure the animal habitats are as close to the wild as possible.
Once you've driven the three-mile route through the park, visit the adorably-named Babyland, where bear cubs play together before they join the adults in the main park. The park is open seven days a week, nine months of the year (April through November). Admission ranges from $10 per child to $16 per adult (maximum of $60 per vehicle).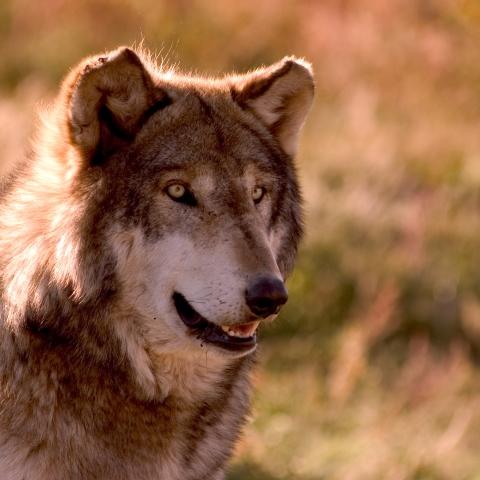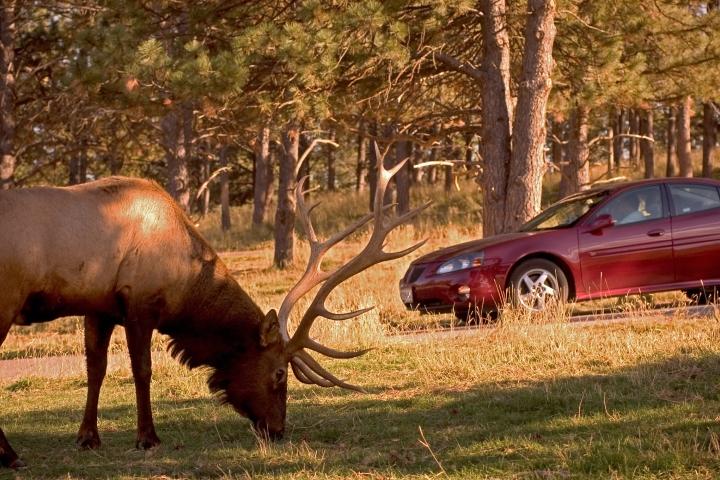 Caputa Alpacas
Learn the difference between llamas and alpacas at Caputa Alpacas. This free, family attraction minutes east from Rapid City gets you some quality time with an animal you may not find at the other stops on this list. At the only alpaca farm in western South Dakota, children and adults alike can spend the afternoon petting, playing with, and feeding these adorable, fluffy creatures. Caputa Alpacas is open year-round, seven days a week. It is best to call ahead for hours.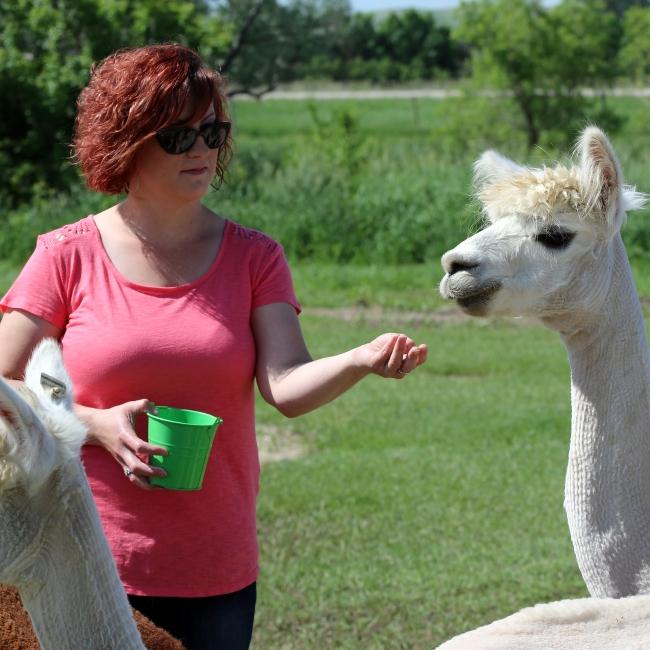 Old MacDonald's Farm
On Highway 16, between Rapid City and Mount Rushmore National Memorial, Old MacDonald's Farm delights children, offering hands-on experiences with more than 100 farm animals. Kids can pet, play with, and even bottle feed some of the barnyard animals that reside on the farm. They regularly host pig races, pony rides and farm tours in their kid-sized tractor train. Spending the day here comes with plenty of great photo opportunities and lifelong memories. Old MacDonald's Farm is open seven days a week, late May through early September. Ticket prices range from $10.50 for kids to $13.50 for adults.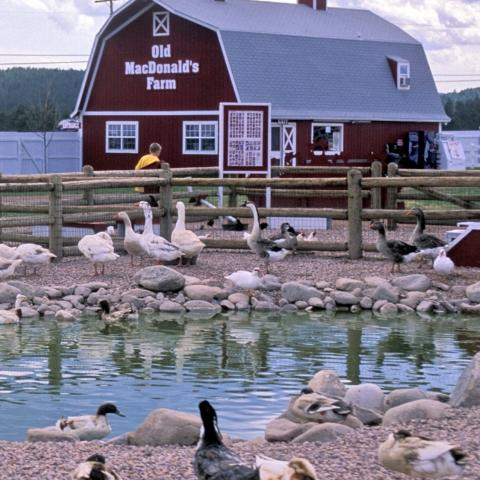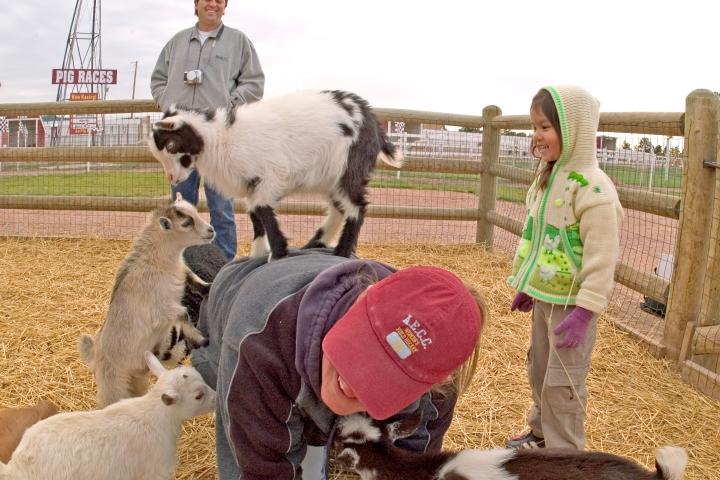 Outdoor Campus-West
See some of the area's fish species in the Outdoor Campus-West's 4,600-gallon freshwater aquarium. The campus is part of the South Dakota Department of Game, Fish and Parks, and it celebrates the many diverse natural habitats found around western South Dakota at their state-of-the-art facility in Rapid City. You can explore more than a mile and a half of trails, climb a rock wall, and participate in regularly scheduled programming offering hands-on learning experiences. The Outdoor Campus-West is open year-round, except for state holidays, and admission is free.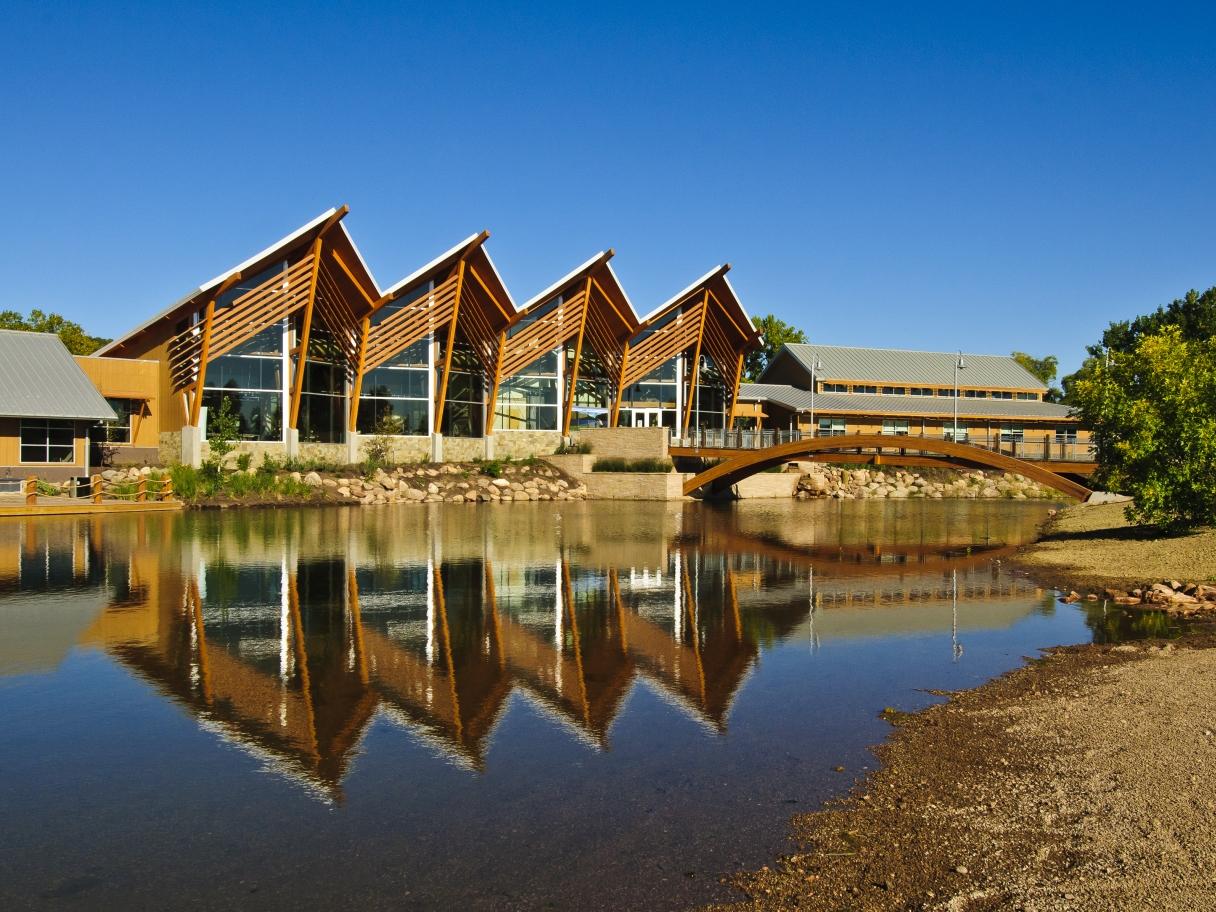 D.C. Booth Historic National Fish Hatchery
Established in 1896, the hatchery was originally constructed to help stock and establish trout populations throughout the Black Hills of South Dakota and Wyoming. The D.C. Booth Historic National Fish Hatchery is responsible for the abundant wild trout found in the area today. In the mid-1980s, the organization's mission shifted to preserving the historic and cultural heritage of the U.S. Fish & Wildlife Service. You can get up close and personal with brown and rainbow trout by feeding them from above or watching them through the underwater viewing windows. You can also explore the hatchery grounds from dusk until dawn throughout the year. Educational programs/tours are provided for the public during business hours from 9 a.m. to 5 p.m., May through September, on an as-come, as-needed basis.