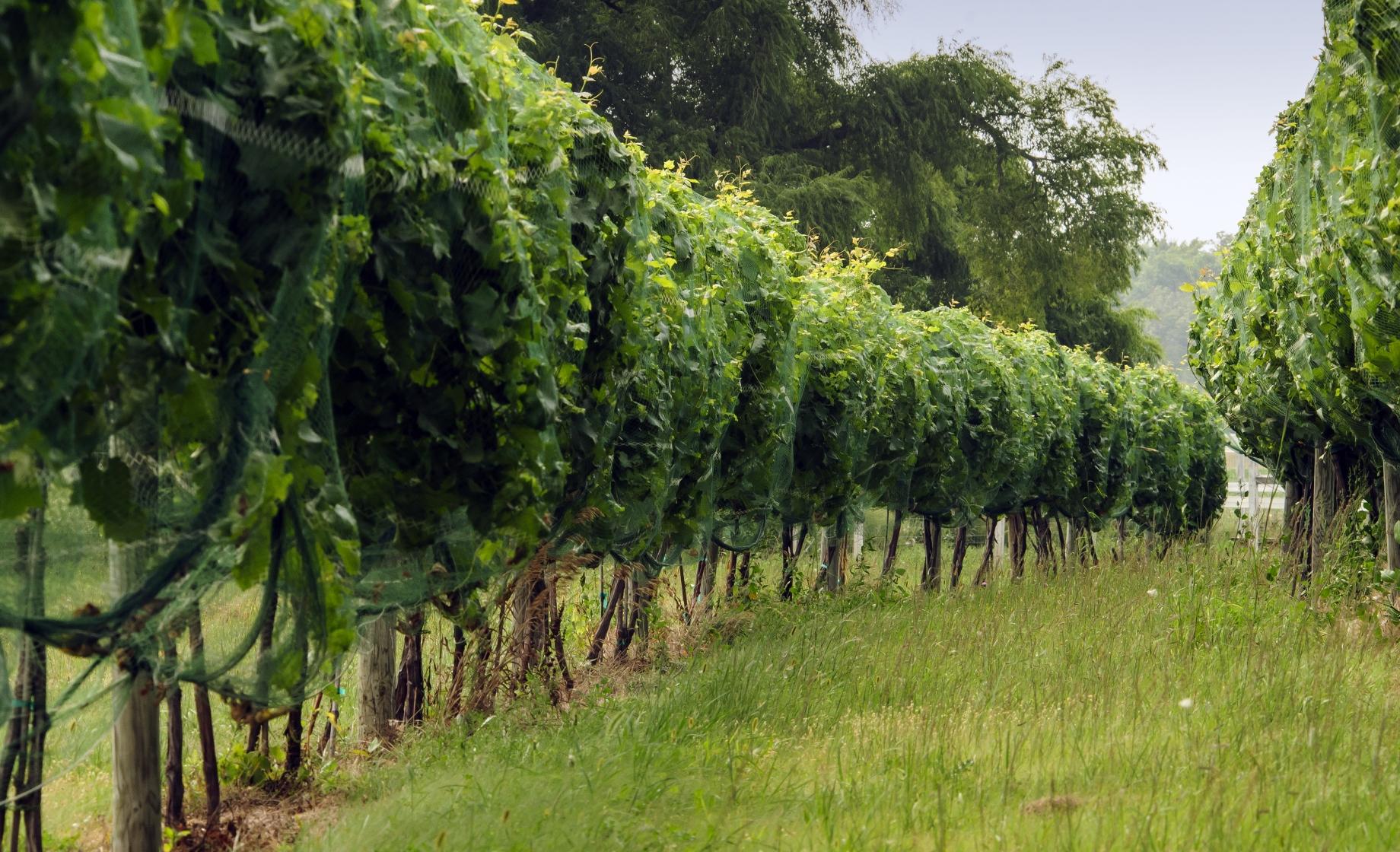 When the term "wine country" comes to mind, most people picture the sprawling vineyards on the west coast. But what more and more people across the country are discovering is that South Dakota has a burgeoning wine country of its own.  
EASTERN SOUTH DAKOTA
Scattered among the countless lakes and rivers of the eastern plains you'll find a handful of family-owned vineyards whose heavy emphasis on locally sourced ingredients creates a unique flavor you can taste in every glass. From the Glacial Lakes region to Sioux Falls, and even down to the most southeastern tip of the state – there's plenty worth uncorking in eastern South Dakota. 
Perched in the northeastern corner of the state, you'll find a flourishing young vineyard with an unlikely history. In 2012, Jeremiah and Lisa Klein were searching for a modest place to raise their children when they happened upon a foreclosed farm in Rosholt. The couple considered wine-making as a hobby only after discovering that the property's soil was perfect for growing grapes. Since 2012, the family's quaint home and property had transformed into a full-fledged vineyard whose wines are sold across the state. You can visit the Klein's tasting room to imbibe and enjoy the view from their 784-square-foot wrap-around porch. 
Just outside of Brookings near Volga, Schadé Vineyard and Winery is known for creating "extraordinary tastes from an unexpected place." The winery is owned and operated by Jim and Nancy Schade. Together, the Schades and their family grow about 10 percent of the grapes that go into their wines on site. The rest are locally sourced from farms in the area. 
From Schadé, take I-29 south to exit 94, where it's not far to your next stop. Dave and Sue Greenlee pursue their passion – enjoying every moment to the fullest – at Tucker's Walk Vineyard near Garretson. The couple founded the winery after their Afghan Hound, Tucker, passed away. They were inspired by Tucker's lust for life and ability to enjoy the simple things when they started making wine in 2003. By 2010, their vineyard had grown into a bonded winery with thousands of plants on several acres of land. At Tucker's Walk, you'll find wines made with hardy cold-weather grapes, as well as a variety of experimental blends made with fermented fruit. 
Since the first vines were planted in 1997, Wilde Prairie Winery has been producing wines all made from South Dakota-grown fruit and honey. Grapes, rhubarb, plums, cherries and blackberries all help create unique and refreshing flavors produced just west of beautiful Splitrock Creek near Brandon. One "sip of the country" is all it'll take to realize that you're having a glass of something special.
 
South Dakota's oldest winery, Valiant Vineyards in Vermillion, rests in the south-easternmost corner of the state just off Highway 50 and a stone's throw from the Missouri River. Valiant hosts tastings and other special events throughout the year. Plus, if you're looking to indulge a little longer, this winery has a bed and breakfast on site where guests can spend the night on the vineyard for a tranquil and delicious South Dakota getaway.  
Other notable stops nearby: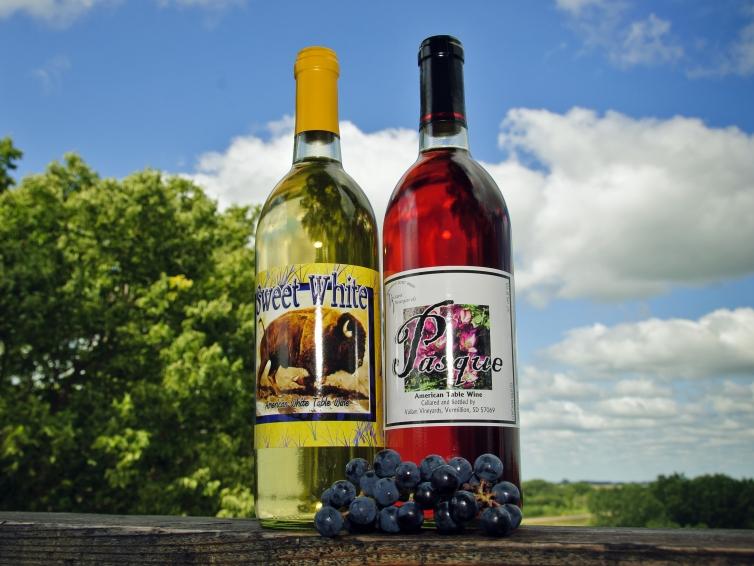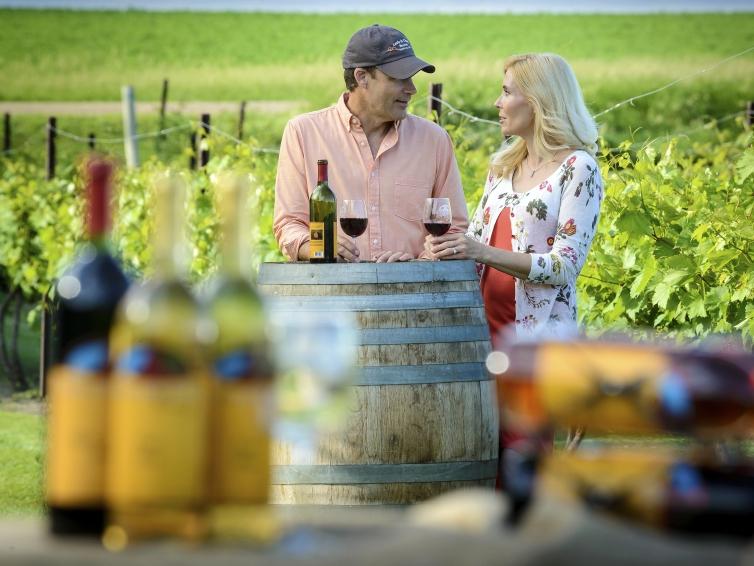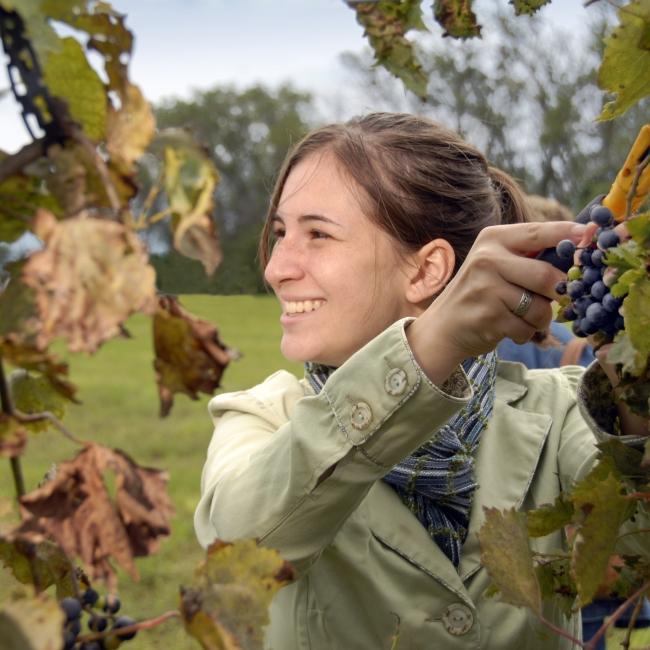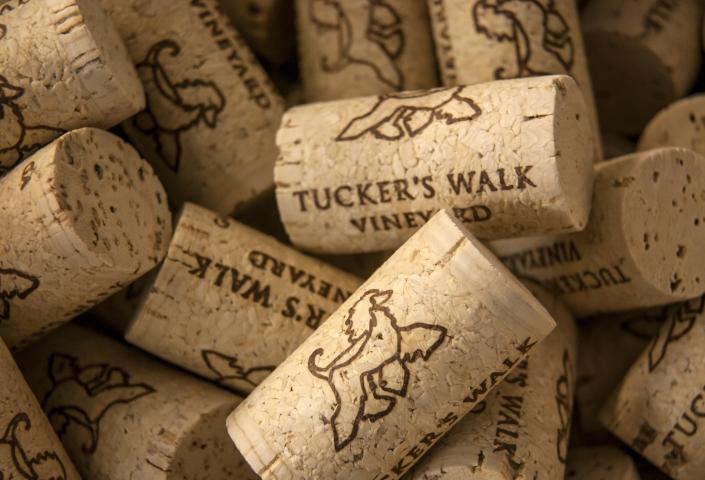 Tucker's Walk Vineyard
WESTERN SOUTH DAKOTA
The Black Hills' fertile soil and mild summer season creates the perfect climate for growing the grapes and various fruits that go into the region's locally sourced wine. Stop by these Black Hills vineyards and tasting rooms to sample some of South Dakota's finest vino.
The journey through the Black Hills vineyards starts at Belle Joli' Winery in Sturgis. Owners Matthew and Choi Jackson met at California State University, where they were studying to become sommeliers. Yet despite being educated in the heart of California's wine country, the pair was inspired to plant their roots in the Black Hills, thanks to the area's unique beauty and local lore. 
Since 2000, Belle Joli's wide variety of wines has been met with critical acclaim at local and national competitions. At the winery's Deadwood tasting room, you can enjoy the view from the patio as you take in the aroma and flavor of the Black Hills captured in their wines. Or, if you prefer something a bit bubblier – visit Belle Joli's state-of-the-art sparkling house in Sturgis. Here, fine sparkling wines pair perfectly with the view of the five-acre vineyard right out back.
To uncork in a more urban setting, hop on I-90 and head south towards Rapid City to the center of historic downtown, where Firehouse Wine Cellars and its sister establishment, Firehouse Brewing Co., inhabit the one-time home of the Rapid City Fire Department. The century-old building's exposed brick creates a vintage ambience perfect for sampling house blends and brews while socializing with friends. Or, if you're in the mood for more than just drinks, the brewpub and wine cellar's kitchen will fix you one of their delicious, locally inspired favorites, such as the buffalo burger or their jaw-dropping gumbo.
From Firehouse, traveling southbound on Highway 16, the plains outside Rapid City give way to the rolling hills and ponderosa pines of the Black Hills National Forest. Here you'll find a small clustering of vineyards whose award-winning wines are enjoyed across the country. The first of which is Prairie Berry Winery in Hill City. This family-owned winery rests practically in the shadow of Mount Rushmore National Memorial and Crazy Horse Memorial, just off Highway 16. You can also find their fine flavors in Sioux Falls at Miner Brewing Company & Prairie Berry Winery Taproom.
The vineyard's head winemaker, Sandi Vojta, is the fifth generation of her family to craft wines from the "prairie berries" of South Dakota. Yet despite these roots in longstanding tradition, experimental blends, such as the revered Pumpkin Bog wine, show that Prairie Berry isn't afraid to take risks and explore new ground with their craft. Stop by the tasting room for a free sampling of up to five of their award-winning wines as you take in the view of Black Elk Peak from the patio. And if you find yourself in the mood for something frothy – hop on over to Miner Brewing Company, right next door, for the finest in local craft beer.
You don't have to travel far to find the next stop on our trek. Naked Winery, also in Hill City, provides a lighthearted, albeit slightly edgier take on the wine-tasting experience. The folks here take pride in creating a down-to-earth, no-frills environment where people can enjoy great vino and even better company.
Despite the smirking, borderline-risqué names of some of their wines – "Fifty Shades of Red" and "Booty Call Blush" for example – they welcome patrons of all ages at their family-friendly tasting rooms. In addition to their wide selection of wines, Naked offers ice cream tastings for kids and a rotating selection of 36 craft beers for those who prefer hops to grapes.
Other notable stops nearby: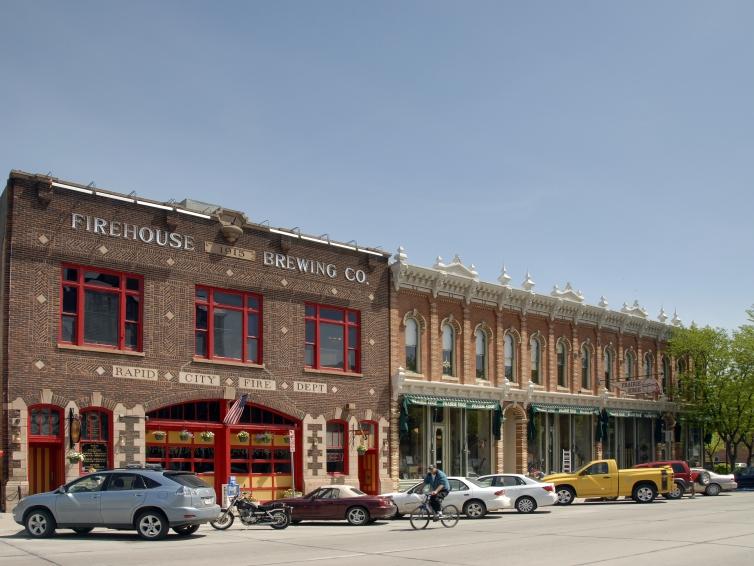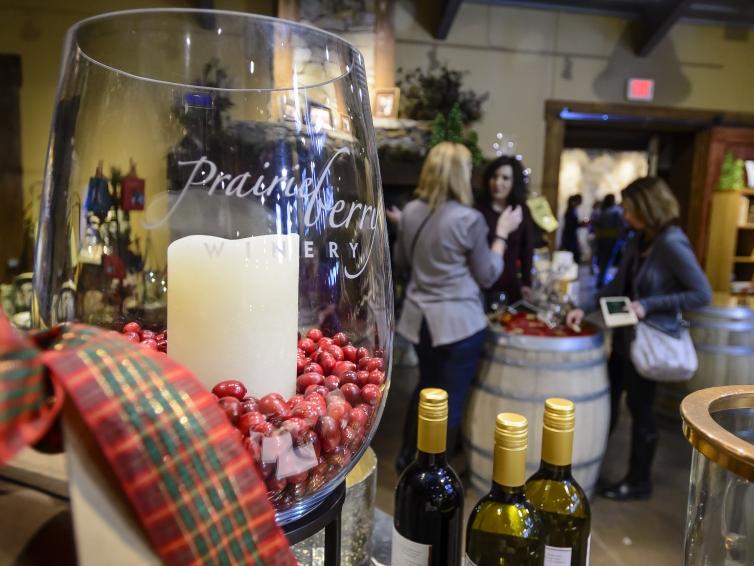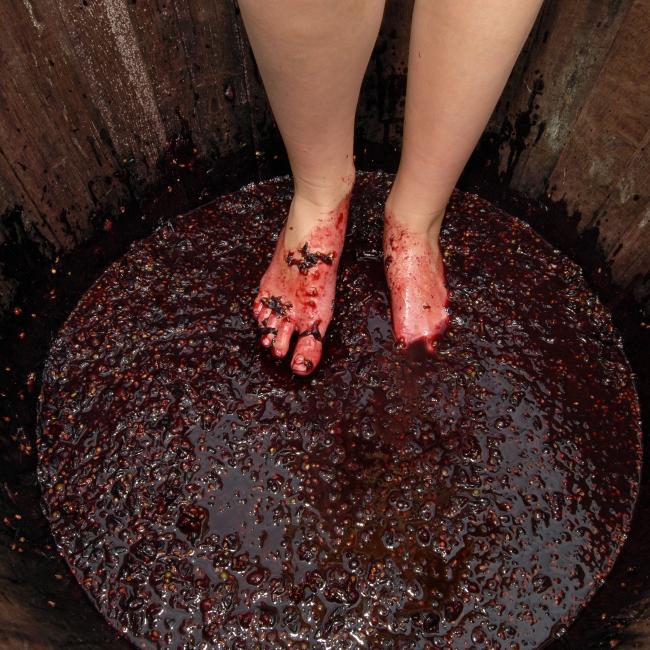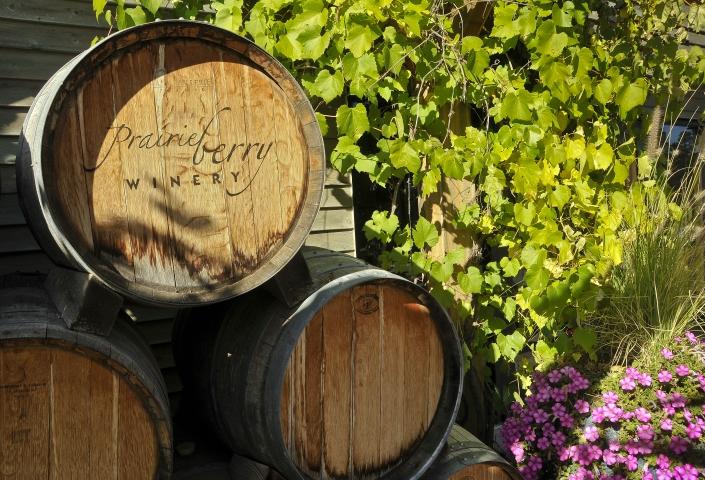 Prairie Berry Winery & Kitchen