Trail riding. Burros. Digging in the dirt. Stopping to smell the wildflowers. Not watching the clock. We got off the beaten path riding trails in the Black Hills soaking in time together.
Life. It has a way of happening all around us without us taking the time to stop and absorb what's really happening. I like to tell myself I'm getting better at slowing down and stopping to smell the roses more often. But as it goes, life happens, and I start back at "square one" all too often. We've done Disney World, we've done big zoos, theme parks, and so-called "family bucket list worthy" locations. We call South Dakota home and are no strangers to family vacations in the Black Hills. But, it was time to do it again, only differently. This time, we decided to seriously get off the beaten path in pursuit of slowing down and taking in our time together. We spent nearly our entire time ATV riding in the forest of the Black Hills. This trip was just what my family needed.  We came back energized, refreshed, excited, bonded, and most important…happy. Here's how it all shook out.
DAY 1: Get On With It
Anyone familiar with packing bags with a two-year-old (Little One), seven-year-old (Blondie), and a dog? Ya. It's not easy. First of all, the littles need so many things up until the last minute that you can't pack until, well, the last minute. Secondly, they take as many things out as I put in, and then add 147 "necessary" items that are completely unnecessary. Meanwhile, the dog stares at me with the most pathetic eyes, trying to make me feel guilty for leaving. It didn't work.
We're finally packed and ready to go. Since we're ATV riding, we have a trailer packed with two ATVs (three, if you count the battery-operated one), coolers and all the necessities (yes, real necessities) for the backcountry of the Black Hills.
Our goal for the day: Actually get on the road. But really, we're most excited to stop at Wall Drug and drive through Custer State Park, two things we know we need to do before we hit the trails for the remainder of our vacation.
There's something I just can't get over about Wall Drug. Honestly, yes, it's probably the maple-covered donuts. But it's also the nostalgia of the place (and the amazing collection of western boots), the tradition of stopping (and the maple-covered donuts), the story behind the business (and the huge assortment of great souvenirs), the impressive Western art collection housed in the dining area (and the maple-covered donuts), the amount of activities for young and old to participate in, and the free ice water! It's safe to say that I'm obsessed with shopping and eating donuts at Wall Drug while sipping on free ice water and five-cent coffee.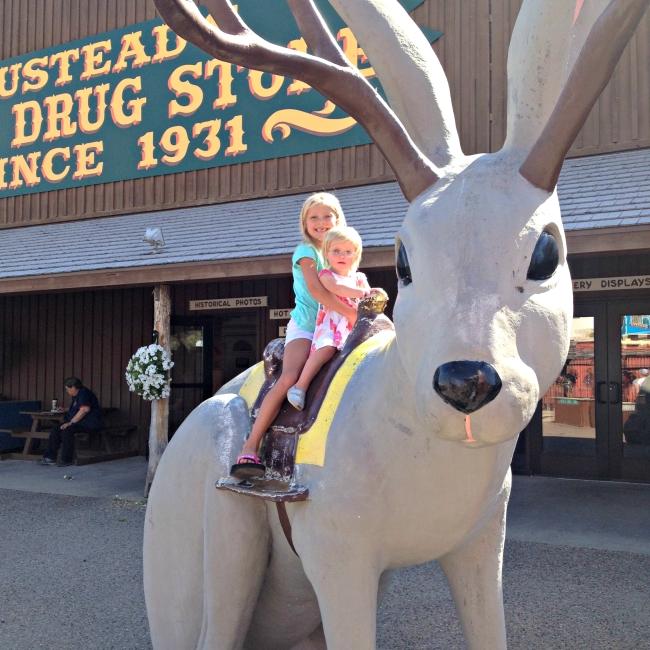 Hitting the road again, our next destination is Custer. We need to get permits for our ATVs. We also need (yes, need) to stop at Black Hills Burger & Bun for the best burger in the country. And, yup, it is indeed the best burger I've ever had. Often these type of ratings don't quite do it for me, but this place rocked it. I tried the Hot Granny, a delectable combination of bacon, jalapenos, cream cheese and a sweet and spicy sauce. Winner. With tummies completely & overly full and legal ATV permits in hand, we head back east to Custer State Park to check out the Wildlife Loop Road. We take it slow and steady and see plenty of wildlife, including the park's infamous begging burros. They seem to be as popular as the 1,300 buffalo that roam the park.
After our encounter with the burros, we take Needles Highway (part of the Peter Norbeck National Scenic Byway) back north and stop at Sylvan Lake to check it out, take a quick hike around the park, and enjoy the scenery. Man, this place never gets old.
We call our adventures for the day complete and make our way to High Country Guest Ranch, where we have a cabin reserved for the long weekend. It's off the path enough that it's quiet, yet close enough that the main attractions are still accessible.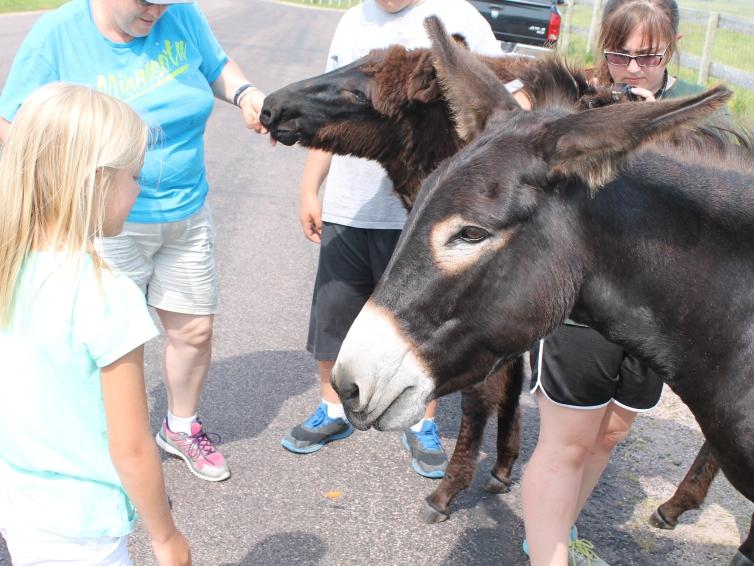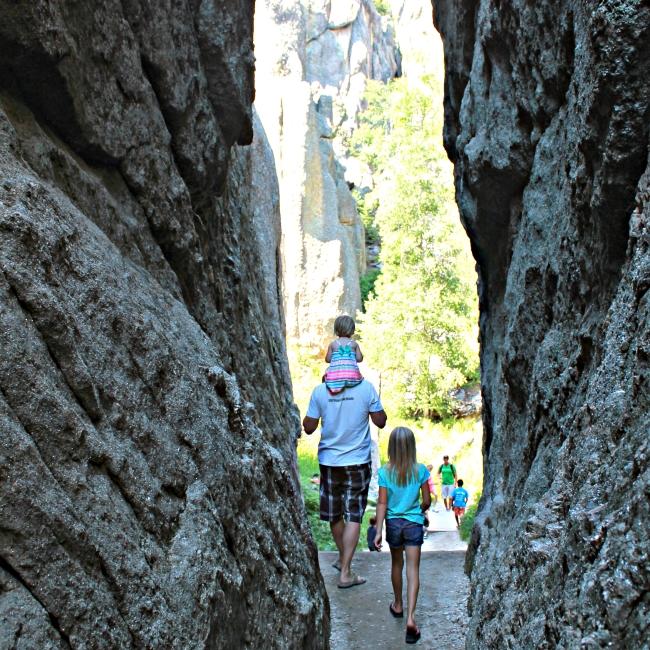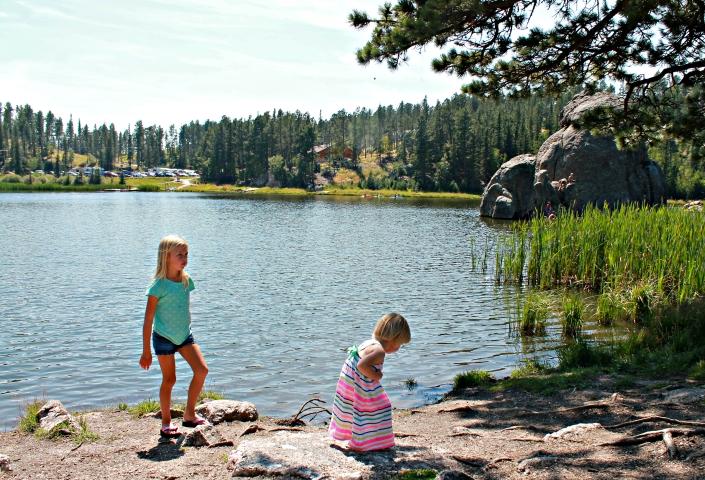 The girls enjoying Sylvan Lake.
DAY 2: Hit the Trails
Bright and early we rise. Not because we're ready and raring to go, but because of Little One. Nevertheless, it's a good thing. We make some pancakes on the griddle and pack our coolers and Gators full of everything we need (and don't need). Though it's not simple camping style, we make the family-famous pancake recipe. It's a good one, buttermilk and all.
Immediately after taking off and getting into the first part of the trail, we know this is going to be good. Despite it being a warm July day, the trails are cool and breezy. That mountain air hits you with an invigorating blast. The smell of the forest, the dust behind us, and no time restrictions excited me. My kids are free to pull over and check out the chipmunks scurrying around or to just dig in the dirt.
We create a game of counting every animal we see. Our totals include several squirrels, dozens of deer, one female elk, some cattle, plenty of turkey, one fox and a "million" rabbits and chipmunks. There is precise animal counting research happening here.
We soon confirm that my children are the best sleepers on the planet. All my mommy friends hate me for it, and I accept that. Apparently, the cool breeze and exhaustion from counting chipmunks wears Little One out. For the remainder of our days on the trails, she basically collapses on me and naps whenever she wants. My core muscles have never been so exhausted. I didn't know this vacation was going to be an ab workout too.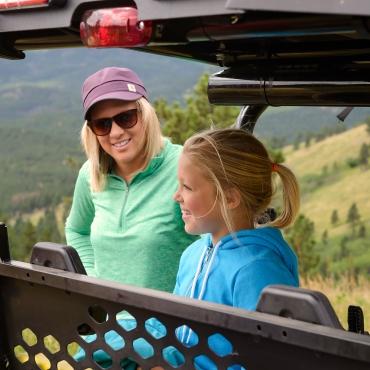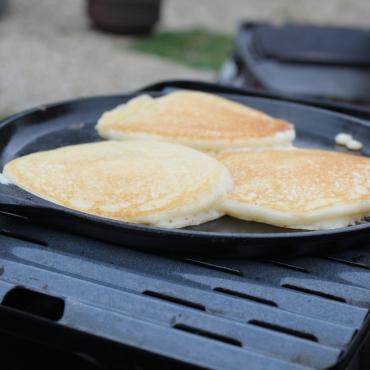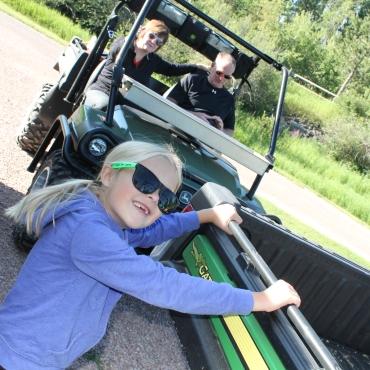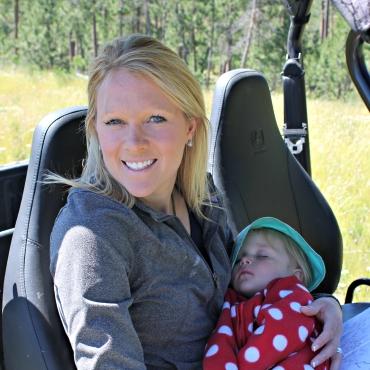 We get back to the cabins at a decent time to wash up and grill out. Tonight we're taking in live music at High Country Guest Ranch. The show is open to the public. While it's a "full house," sitting outside never makes you feel as if it's crowded or that you're bumping shoulders with anyone. Lucky for us, we're staying here, so it's just a quick walk over to the beautiful amphitheater.
We nab a picnic table and set up camp. As all mothers know, this involves setting out the million things that you brought but will never use. I wonder who my kids get it from?
One word: captivating. The entire show has us all speechless, including Little One, who's never quiet. She probably enjoyed the show more than anyone. She just grooves to the beat on my lap the entire time and once in a while stands and mimics some of the dancing. Shocking to me, my dad also very much enjoyed the show – I'm never quite sure about the entertainment he'll be most intrigued or bored by. This one? He loves it. There was something about seeing my family all snuggled up under blankets, chowing on popcorn and enjoying the show.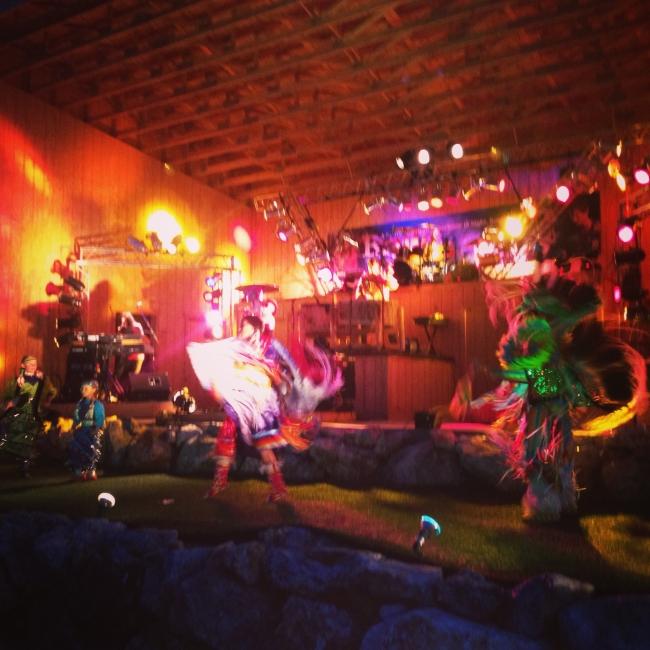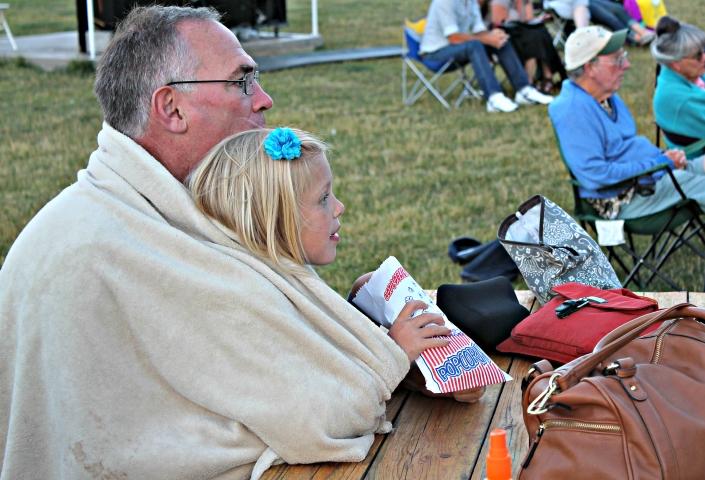 DAY 3: Hit the Trails…Again
This is a new type of vacation for us, so we didn't know how much time we would spend on the trails, especially with kids involved. Turns out, we all couldn't get enough. We want to be on the trails all the time. We pack a lunch, blankets and plenty of drinks before deciding to just let the trails take us wherever they take us. Don't get me wrong, we kinda know where we were going. Our trusty maps help, but we are confused plenty of times too.
For us, July was a perfect time of year for this type of vacation. The mornings are cool, days are warm, and evenings just right. We don't want to do any extreme trail-riding—just casual. We take it slow and steady, stopping plenty along the way. The sights, the sounds, the lack of extra people—it's all just what we needed.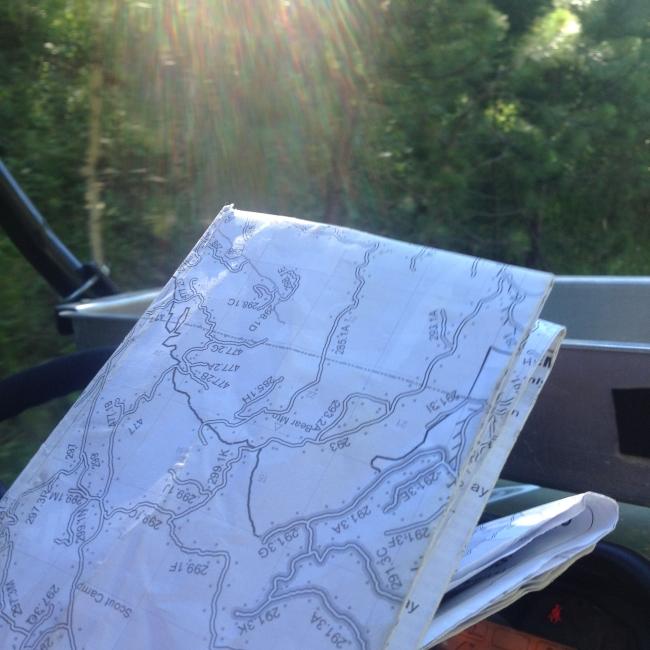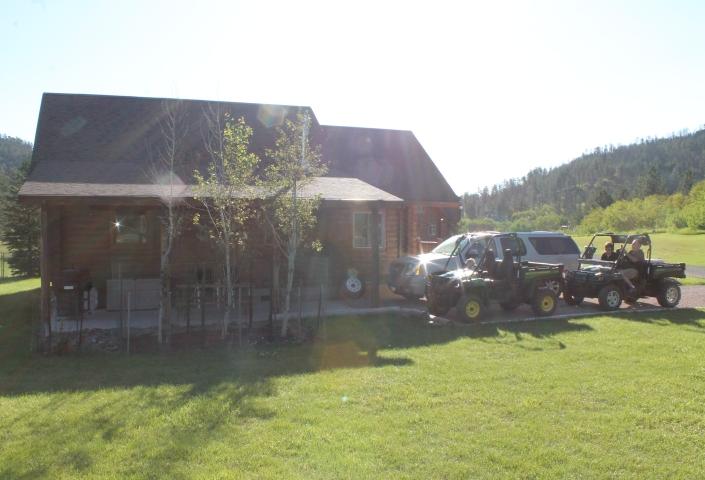 After spotting several dozen chipmunks, we stop for lunch. Holy smokes, we find the best view for a lunch stop. The best part of all, we pretty much have the trails to ourselves. In our four days of riding, we saw one other couple on the trail. Just my style. My kids are free to be as annoying as they want while offending only their forgiving family.
This kind of "stopping to smell the roses" (wildflowers, in this case) plan is really renewing. I am so happy to not have to wait in lines, plan every last detail of the trip, worry if my children's hair is combed (brushing is overrated when you're wearing a helmet all day), or stress about getting anywhere on time. We're together - a special kind of together - where we're exploring the beautiful world in a way none of us have done together before.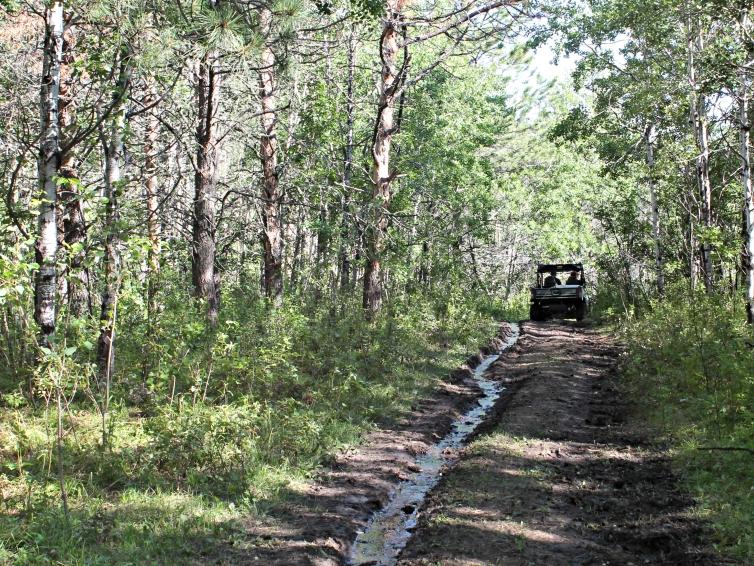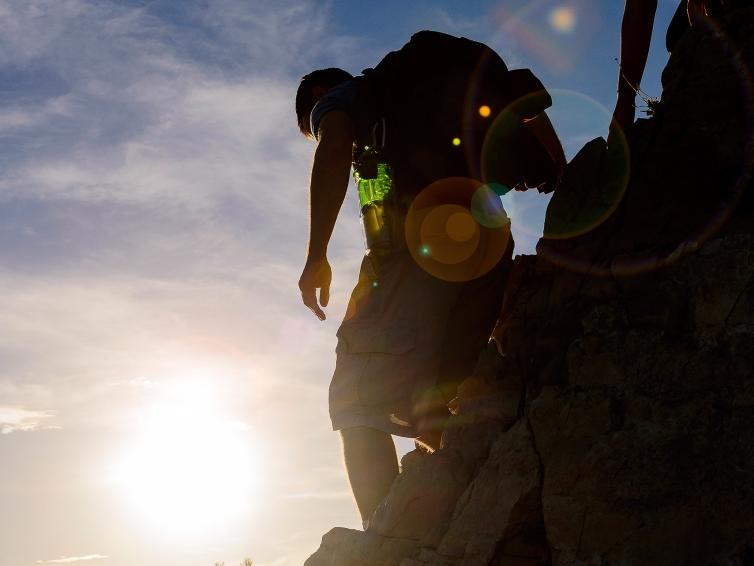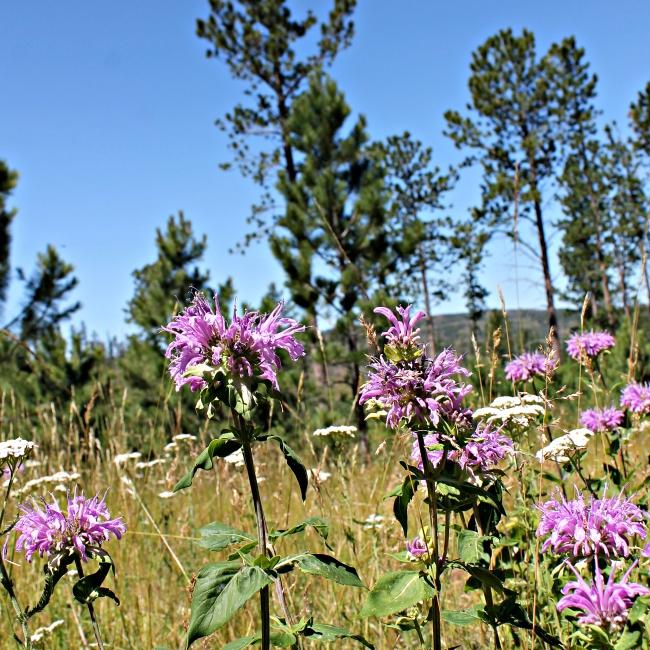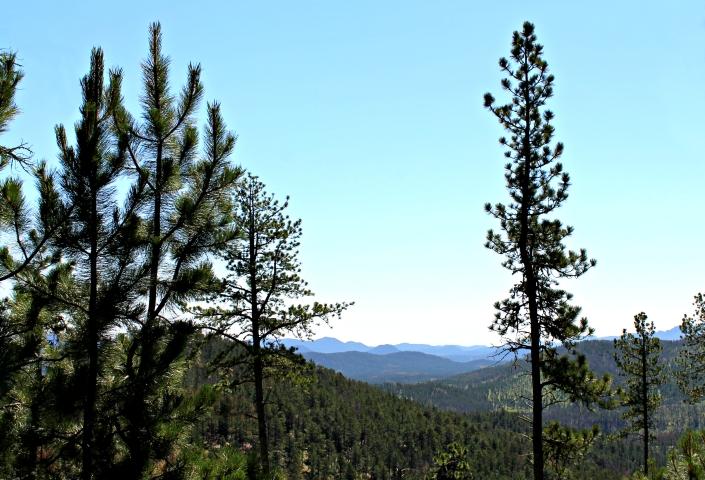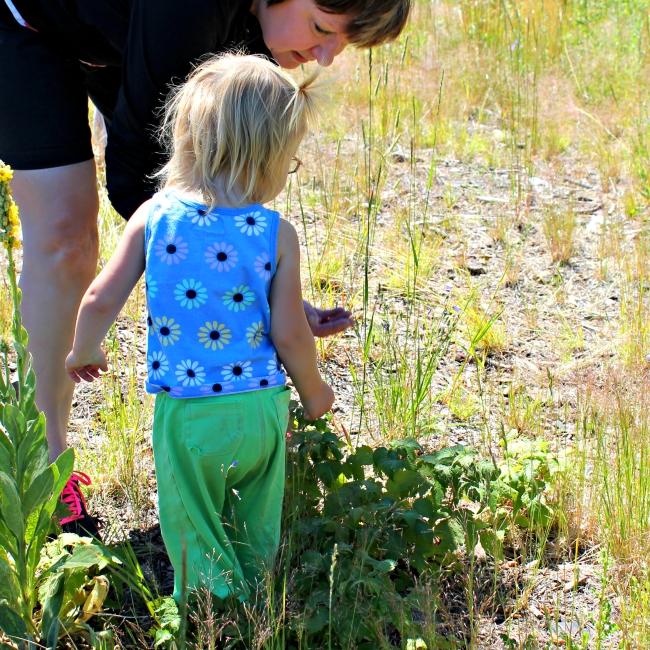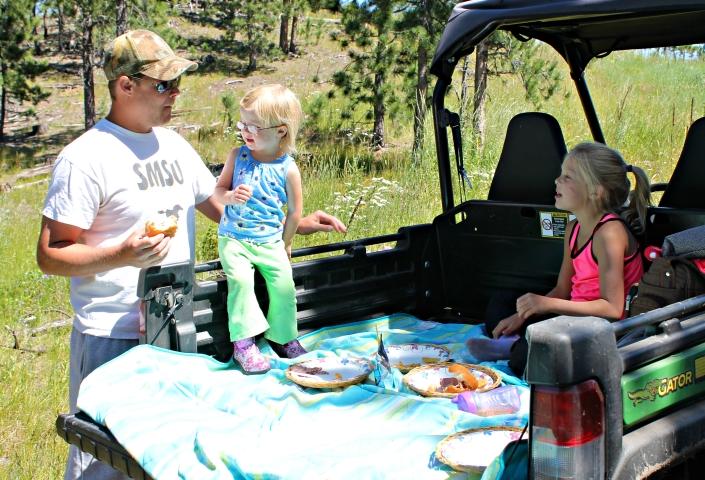 I sincerely didn't expect we'd be able to, but we ride all day. I surely thought Little One would have gone into severe meltdown mode at some point, but the world entertains all of us. Every trail is a new surprise. Every challenge is one we haven't encountered before. Every squeal of glee is one I treasure. Every memory is one I hope to not soon forget.
It's time to head back to the cabin to grill out. Tonight, we have no plans. It turns out marvelously. Little One crashes early and the rest of us hang out by the fire. We chat about our day, life stories, and sing campfire songs. (Yes, I forced my family into this.)
Before the sun goes down, some of the adults head out for a quick evening ride. It's surprising how cool the mountain breeze is in the evening. We honestly just can't get enough of being out on these trails. We bundle up and bring hot cocoa along to sip on. Our mission: Spot wildlife. We spy several deer and are surprised they don't run off immediately like they usually do. Soon enough, we realize we don't have our "animal counters" (children) screeching at the top of their lungs that they spotted something. Sleep comes pretty easy out here after a long day soaking up the beautiful world. We rest easy.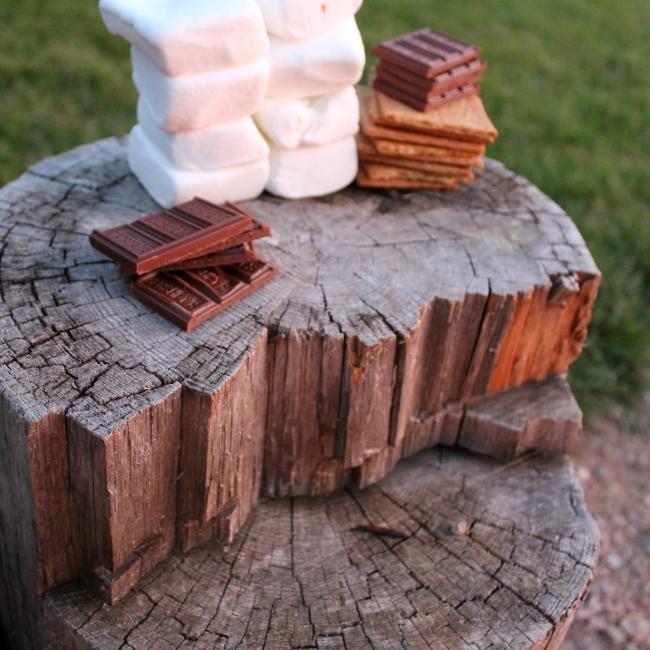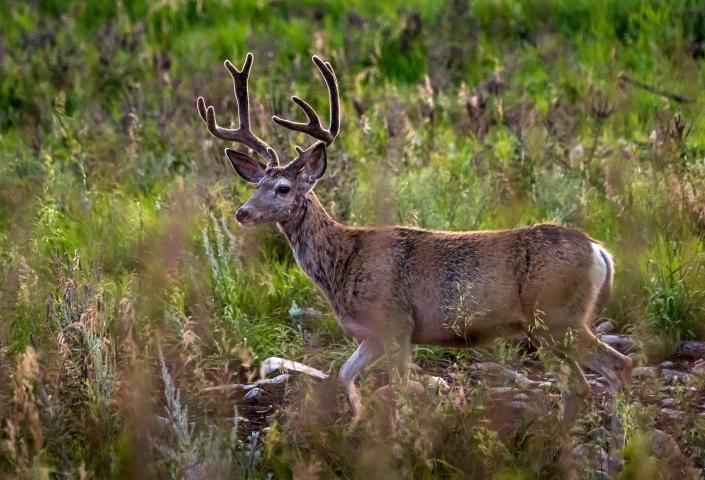 DAY 4: Trails and Ranch Activites
We wake to two people who are rarin' to go. The adults? Well, though we are excited for the day, it would have been icing on the cake to sleep in just a tad after an enjoyable night around the fire. We pack up, and you guessed it, hit the trails again. We're planning on a half day on the trails and a half day enjoying the ranch.
Little One is sure she's going to be driving one of these things next year. However, with her habits of falling asleep, I don't know if I can't trust her at the wheel just yet.
Back at the ranch, we hook Blondie up with a horseback trail ride that leaves right from the ranch. Talk about 7-year-old heaven. The rest of the crew hangs out at the cabin to soak up the afternoon. Afterward, we take the girls swimming. Pretty much melts my heart when Blondie takes Little One for a ride on their very own Gator. The girls are able to zip around the ranch on their wheels just like us big kids do on the trails. They pack their floaties, towels, pool toys and hit the ranch road for fun at the pool! Surprisingly, when they have their own destination (the pool) in mind and the task of packing their own Gator, the need for a million things (which truly are completely unnecessary) disappears. Girls. The necessities like suncreen, I pack in my own mom bag.
Again, we rest easy. Tomorrow, we have to pack our bags, all three Gators, our "necessities" (all of which we never used), and venture back home.
Our days were filled with squeals of joy, thrill, and happiness. This was something in which we all found enjoyment. It truly was a vacation made for us. And we're doing it again. In fact, our trip is already booked. Only our adventures will be different, the wildflowers we stop to smell will be new, and our smiles will be from fresh delights. We'll come home bonded and rejuvenated.
Happy trails.