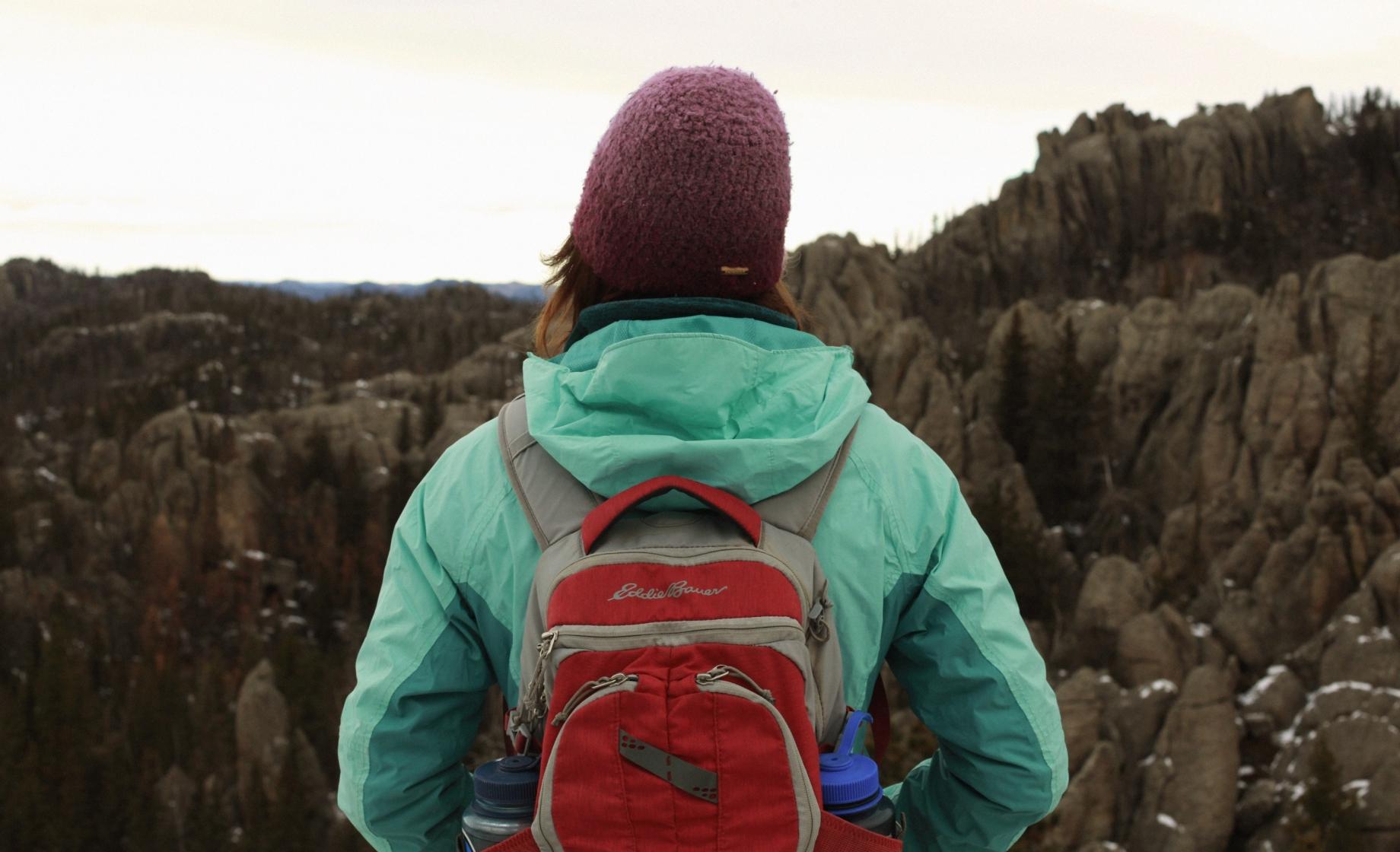 A hike to the highest point east of the Rocky Mountains was no match for this adventurous trio.
We are native South Dakotans, but last year Sam and I took a four-month road trip through South Dakota, Colorado, Wyoming and Utah. That trip unexpectedly turned into the best time of our lives. We spent a month in the Black Hills, and it was heartbreaking to leave. We knew we would come back, and we knew it would be to hike Black Elk Peak (formerly known as Harney Peak).
11:00 AM
Fifty-degree day in winter. We usually hike in the morning, but the light is better now for photos. Our friend Chris comes, too. Here we go.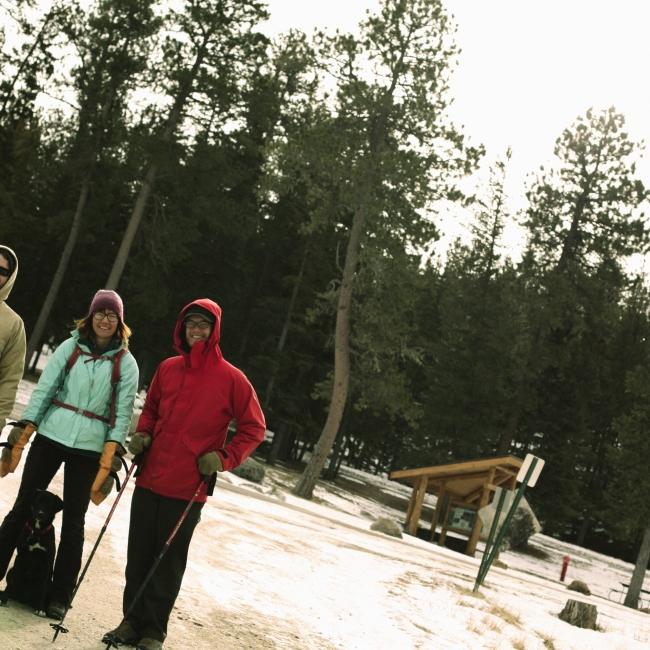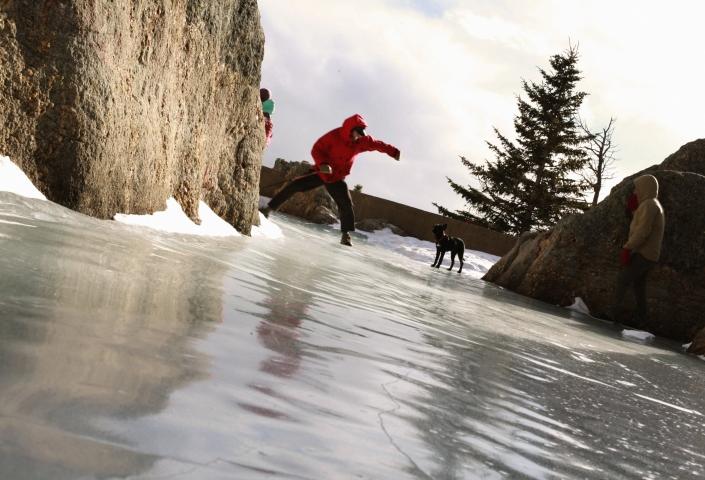 Summit - the longest walk he's ever taken.
12:20 PM
Chris is a geologist and he said that certain formations in the Black Hills are over 1 billion years old. That is insane. This truly is old country.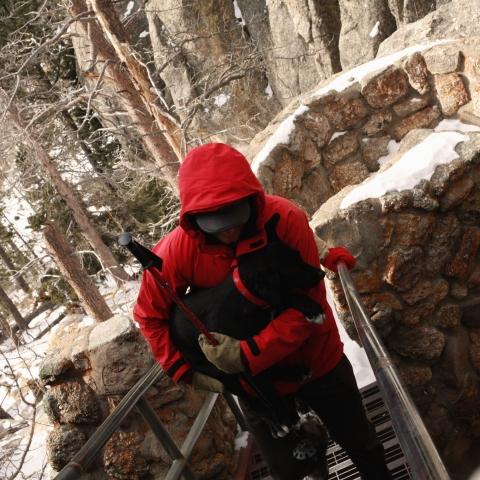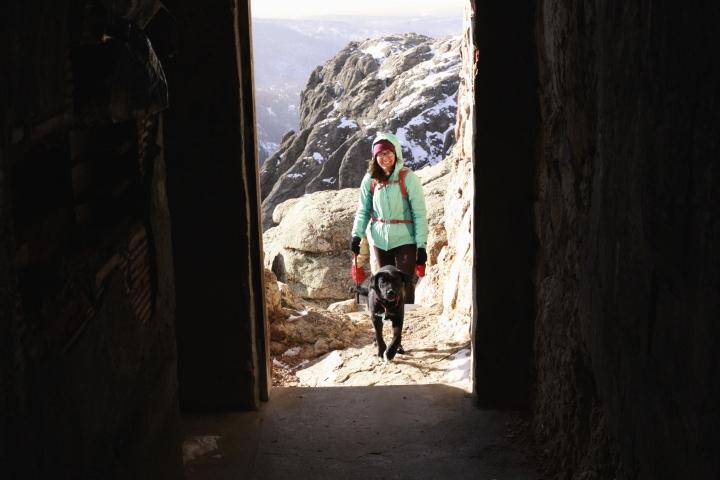 1:00 PM We Summit!
Great hike. Not backbreaking, but certainly rigorous. The view is life-changing.
1:30 PM
It doesn't snow until we reach the lookout tower. Apparently, people used to sign their names on the walls. But now they are painted over. Sad face.
1:45 PM
The snow arrived and then was gone just as quick.
2:15 PM
The descent: much quicker than the ascent, but just as beautiful. We met a few hikers on the way down and everyone was super friendly.
New views are always more breathtaking than we expected. There's no preparation for it. P.S. We love South Dakota.