Three Days of Adventure with the Traveling Newlyweds

ROAD-TRIPPING THROUGH SOUTH DAKOTA IS ALWAYS A GOOD IDEA… ESPECIALLY NOW!
South Dakota has a special place in our hearts. We've visited every year for the past three years — it's rich in history, natural beauty, and rugged charm. 
It's also a state that's surprisingly overlooked, and we love it for that very reason. In a time where popular U.S. spots may be touristy and overcrowded, South Dakota still feels undiscovered and refreshingly uncongested — and we couldn't be more thankful for that now! 
We've had a lot of questions and intrigue around traveling in the near future. With COVID-19 numbers on the rise and rules constantly changing, we're realizing that road-tripping domestically is one of the best (and only) ways to adventure. If you and your family are looking for an escape and feel comfortable venturing out, we couldn't recommend a destination like our beloved South Dakota more… here's why:
SOUTH DAKOTA IS EASY TO EXPLORE AND GREAT FOR SOCIAL DISTANCING!
With safety precautions and information changing daily, the idea of doing anything outside of your home can seem scary… but it doesn't need to! With its sprawling hills, crystal clear lakes and an abundance of hikes and trails, South Dakota is a perfect place for even the most cautious of travelers. Social distancing is easy when there's miles and miles of untouched nature to explore!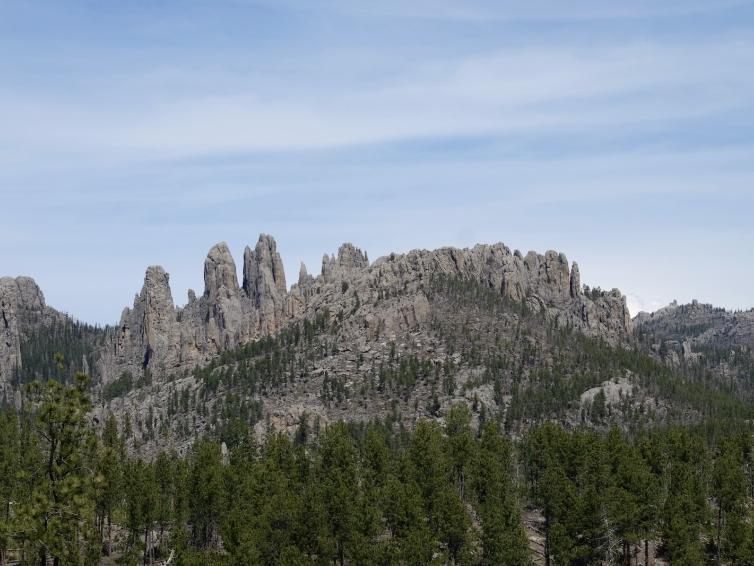 Just 30 minutes southwest of Rapid City, the largest city on the western side of the state, is Needles Highway, which features more than 14 miles of breathtakingly dramatic granite spires. Take your time meandering through the twists and turns, and make sure to take a picture at the iconic Needles Eye Tunnel — a small, man-made tunnel cut through the granite cliffs!
SOUTH DAKOTA IS BEAUTIFUL!
 From the sprawling hills to the radiant sunsets, words simply don't do justice to the panoramic natural beauty that South Dakota possesses. It's the kind of place that will quickly fill your iPhoto storage… so make sure your phone has plenty of space, and snap away!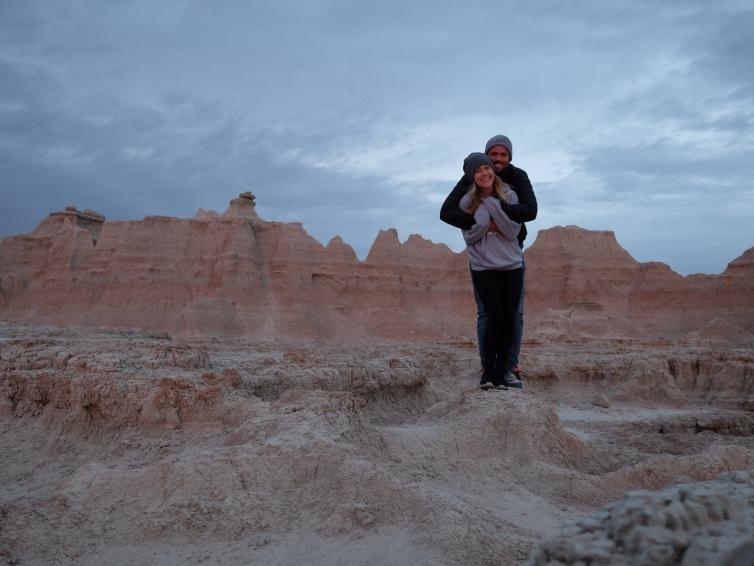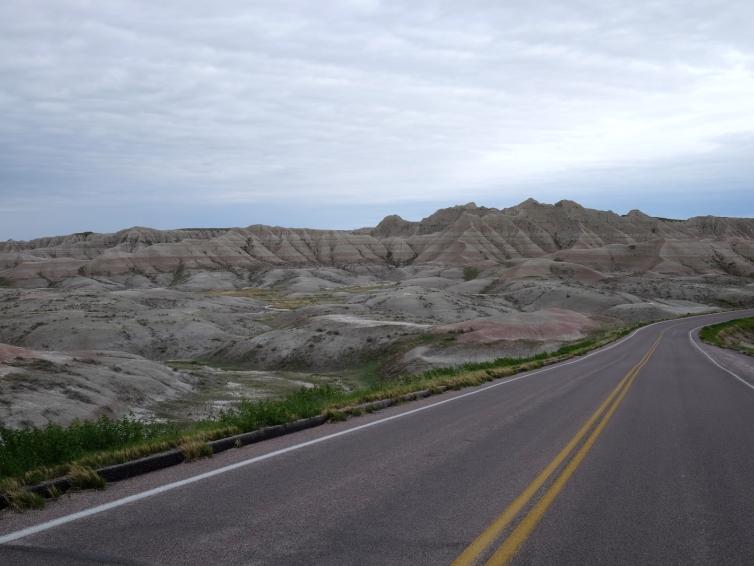 One of our most memorable mornings in South Dakota was when we woke up early to watch the sunrise in Badlands National Park, located southeast of Rapid City. Seeing the sun come up over the chiseled canyons and Mars-like rock formations left us in awe. It was by far the greatest and most unusual sunrise we've seen to this day… Alli gets emotional just thinking about it!
SOUTH DAKOTA IS FUN FOR THE WHOLE FAMILY!
Now that we have a little one of our own (Jude Dakota — can you guess where his middle name comes from?), what we look for in a destination has changed. Even though he's only four months old, we're looking at places that all three of us would enjoy. As Jude gets older, the kind of adventures we go on will undoubtedly change, and honestly — we're ok with it! We can't wait to see the world through his cute little blue eyes!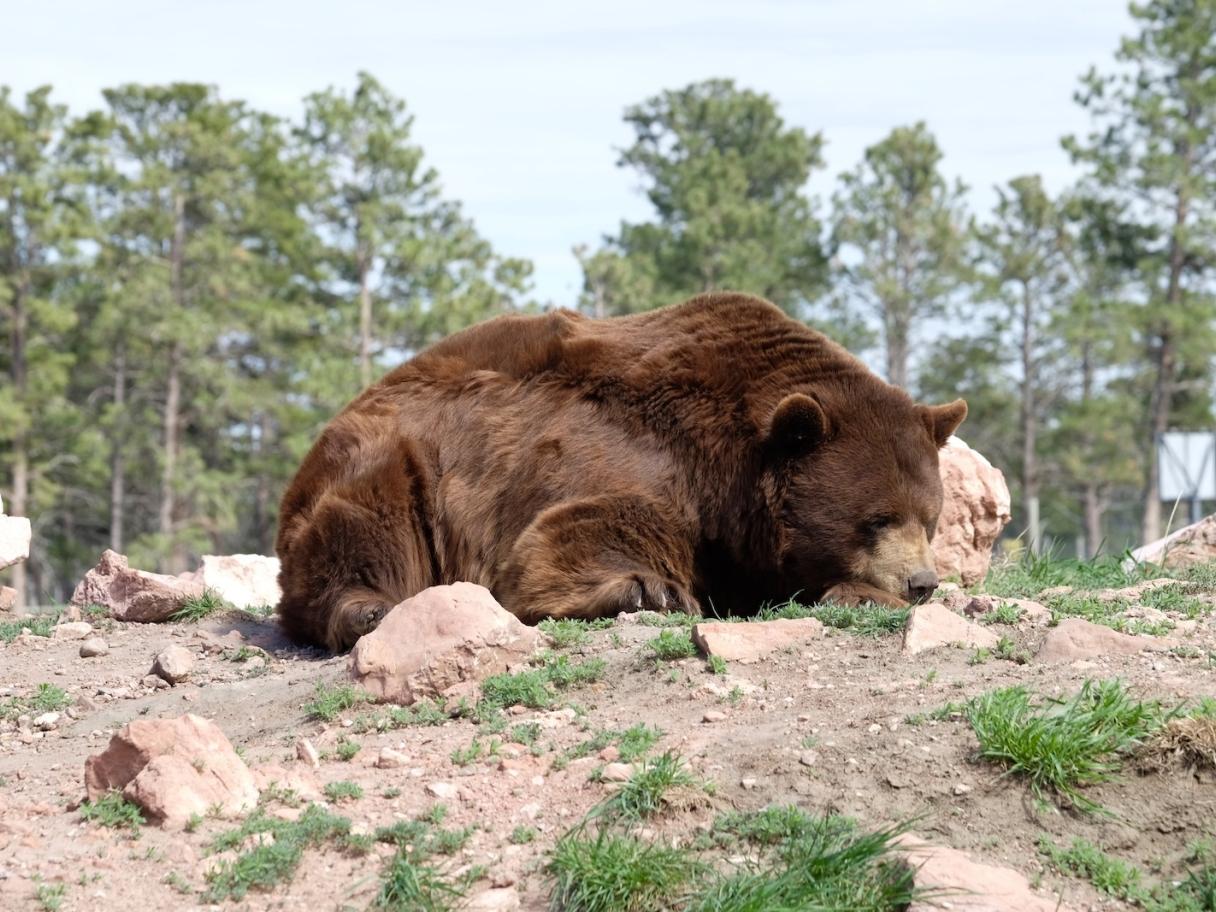 Bear Country USA in Rapid City is a drive-through wildlife park (conveniently located on the road to Mount Rushmore National Memorial) where families can see animals like black bears, elk, buffalo, reindeer and more — all in a natural environment! It's a perfect socially-distanced family activity, as you don't even have to leave the car. We drove through on our first trip to South Dakota and had a blast, and we can't wait to bring Jude next time!
SOUTH DAKOTA HAS A LITTLE BIT OF EVERYTHING!
Hip coffee shop? The lattes at Josiah's Coffeehouse in Sioux Falls, on the eastern side of the state, are some of the best we've had! Iconic western towns? Deadwood in the northern Black Hills can't be beat! Farm-to-table dinner? Skogen Kitchen, located in Custer in southwestern South Dakota, is a must! No matter what kind of traveler you are or what you're looking to experience, we guarantee you'll find it in South Dakota. It's a state that continues to surprise us — hence why we keep going back! Speaking of which...
We hope that by now we've convinced you to take a trip. (I mean, aren't you bored of your couch? Get on the road!) Here's what we recommend doing:
 
OUR THREE-DAY SOUTH DAKOTA ITINERARY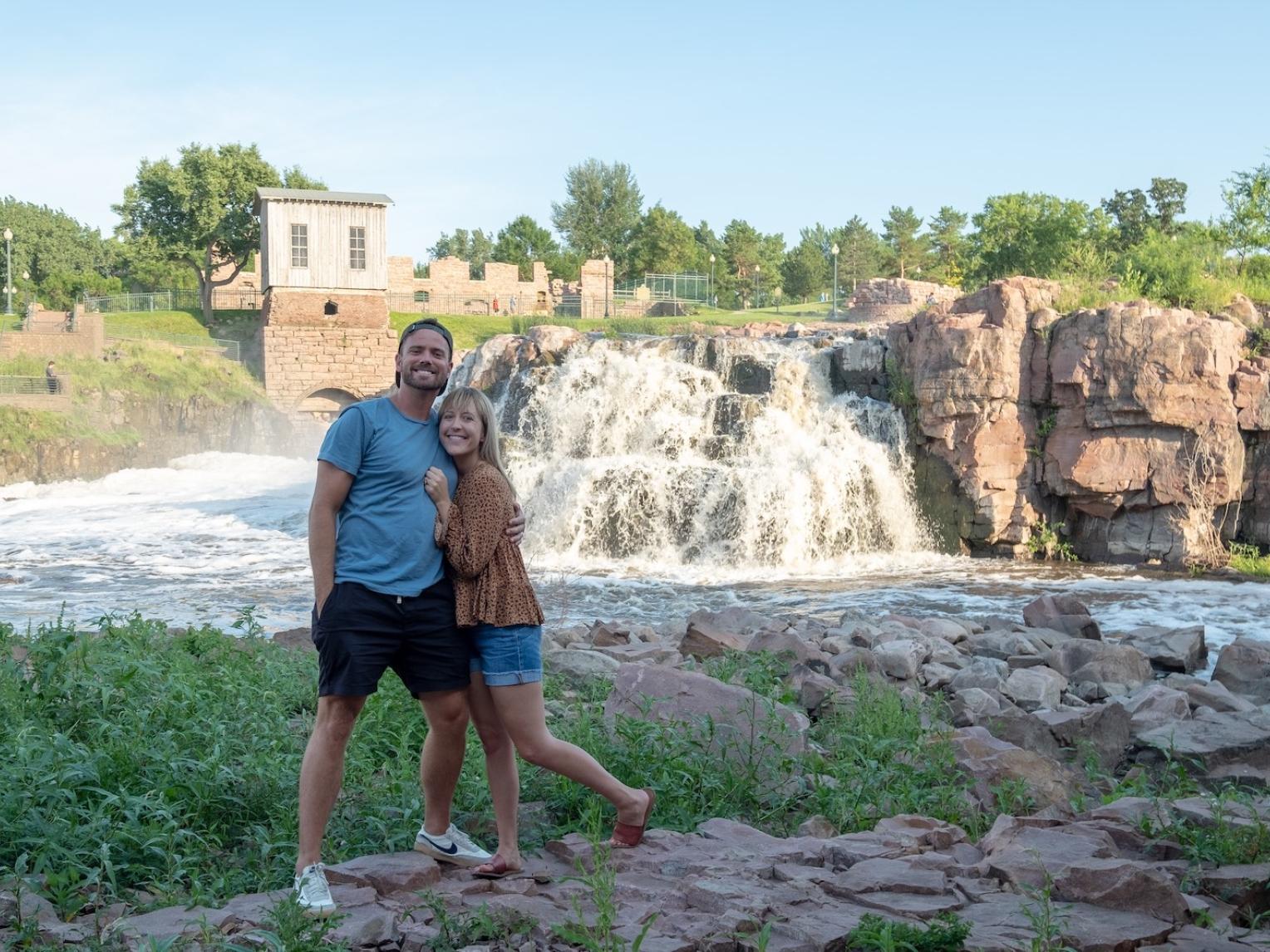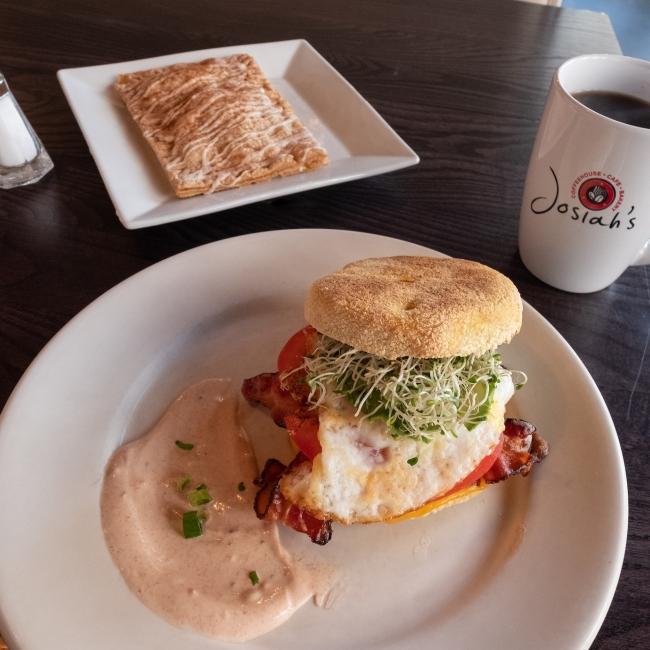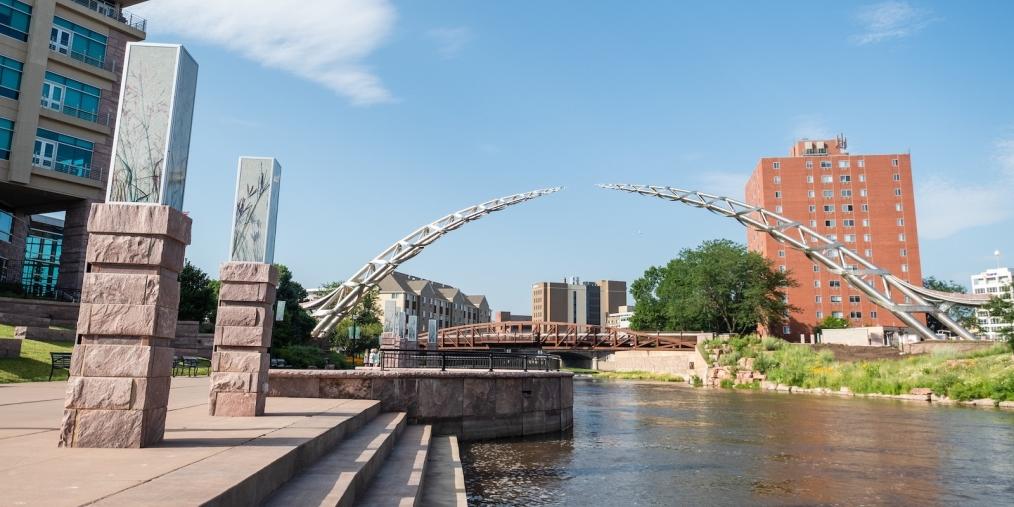 Start in Sioux Falls. Grab coffee and a light breakfast at Josiah's Coffeehouse. Take the "SculptureWalk," featuring dozens of sculptures by local and national artists, to the Big Sioux River and admire the stunning Arc of Dreams.
Grab gourmet sandwiches to-go from Bread & Circus Sandwich Kitchen, and enjoy them at the scenic Falls Park, a picturesque public park surrounding the city's falls.  
Hop in the car and drive to Wall. It's about a five-hour drive. Grab dinner (and donuts) at the iconic Wall Drug. Stay the night in Wall.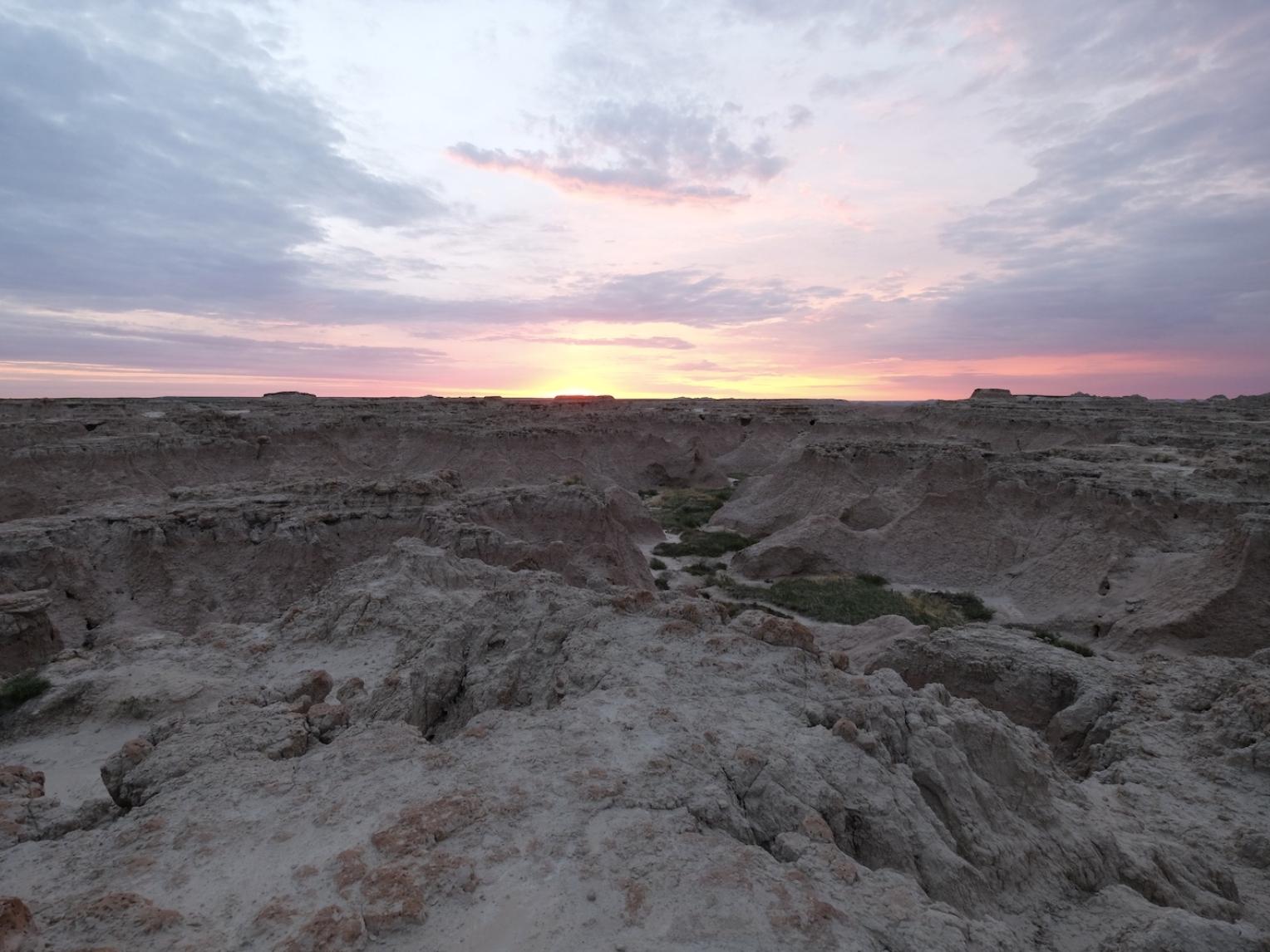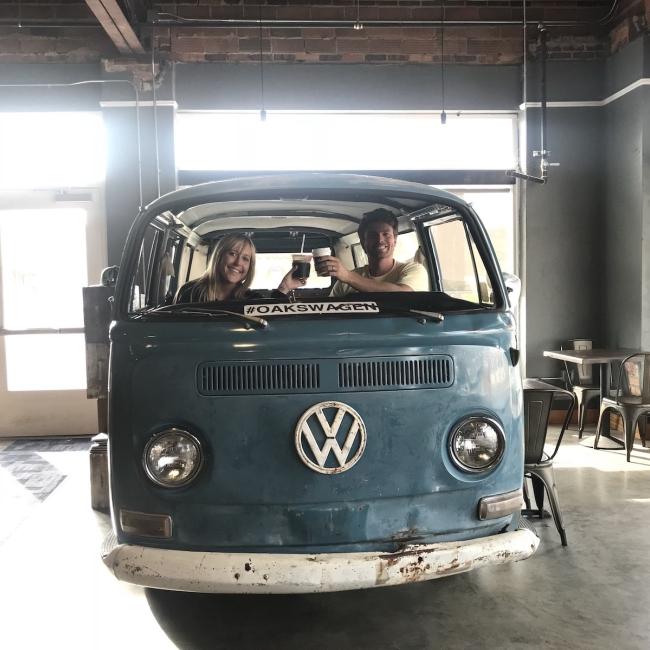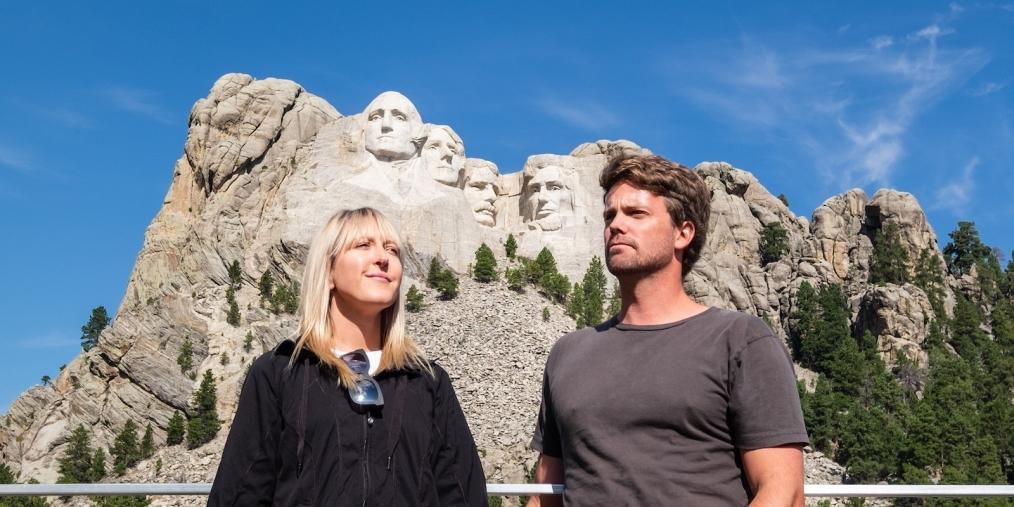 Pack up your things and leave before dawn to catch the sunrise at Badlands National Park… and get ready to have your mind blown! (Make sure you give yourself plenty of time to explore the park as well.)
Drive to Rapid City, which will take about an hour, and have coffee and a late breakfast at Harriet & Oak or Tally's Silver Spoon.
Proceed on to Mount Rushmore National Memorial — it's only a 30-minute drive — and take in the wondrous views of this colossal sculpture. It's a must-see!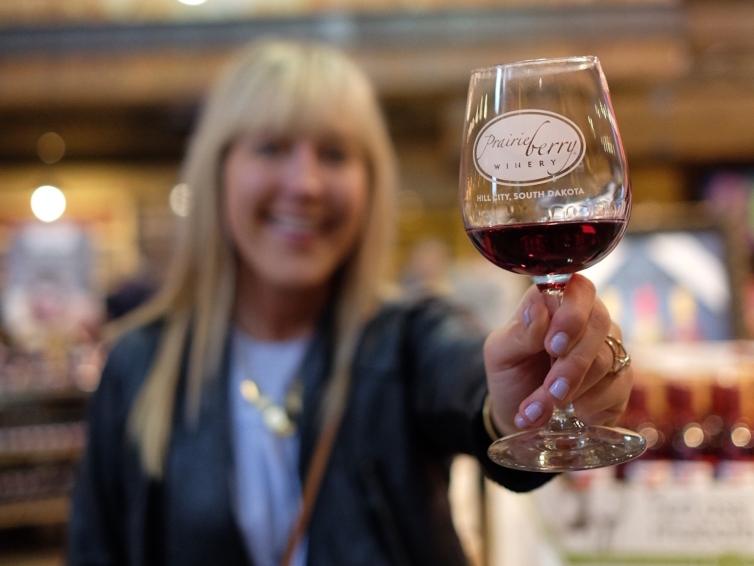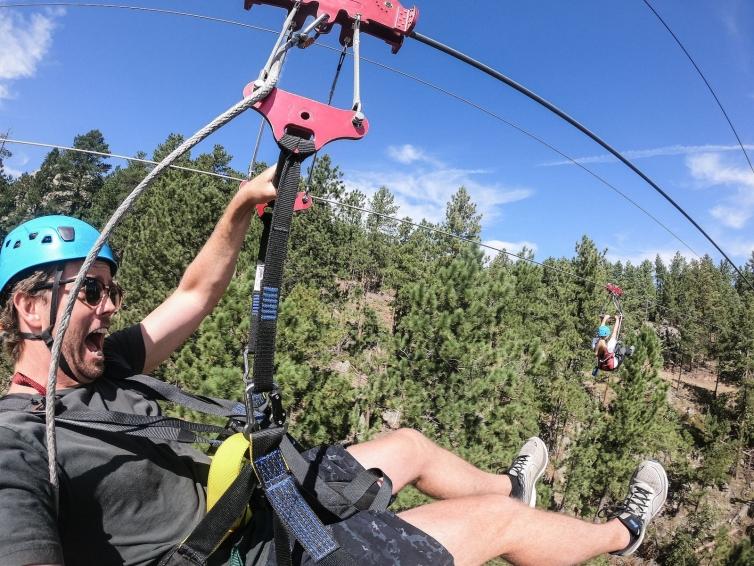 If you need a beverage, it may be time to visit Prairie Berry Winery in Hill City. It's become one of our favorite places to visit in the Black Hills. Family-owned and operated, they've been making South Dakota wines since 1876. Many of their "untraditional" wines are made out of fruit, like "Red Ass Rhubarb," but they do carry traditional varietals like Chenin Blanc and Meritage.
If you're craving adventure, consider ziplining with Rushmore Tramway Adventuresin Keystone. Hands down the most thrilling way to see Mount Rushmore is by zipline — and it's a BLAST. This brand-new aerial park is great for all skill levels, and their 800-foot ziplines can reach speeds up to 40 mph!!!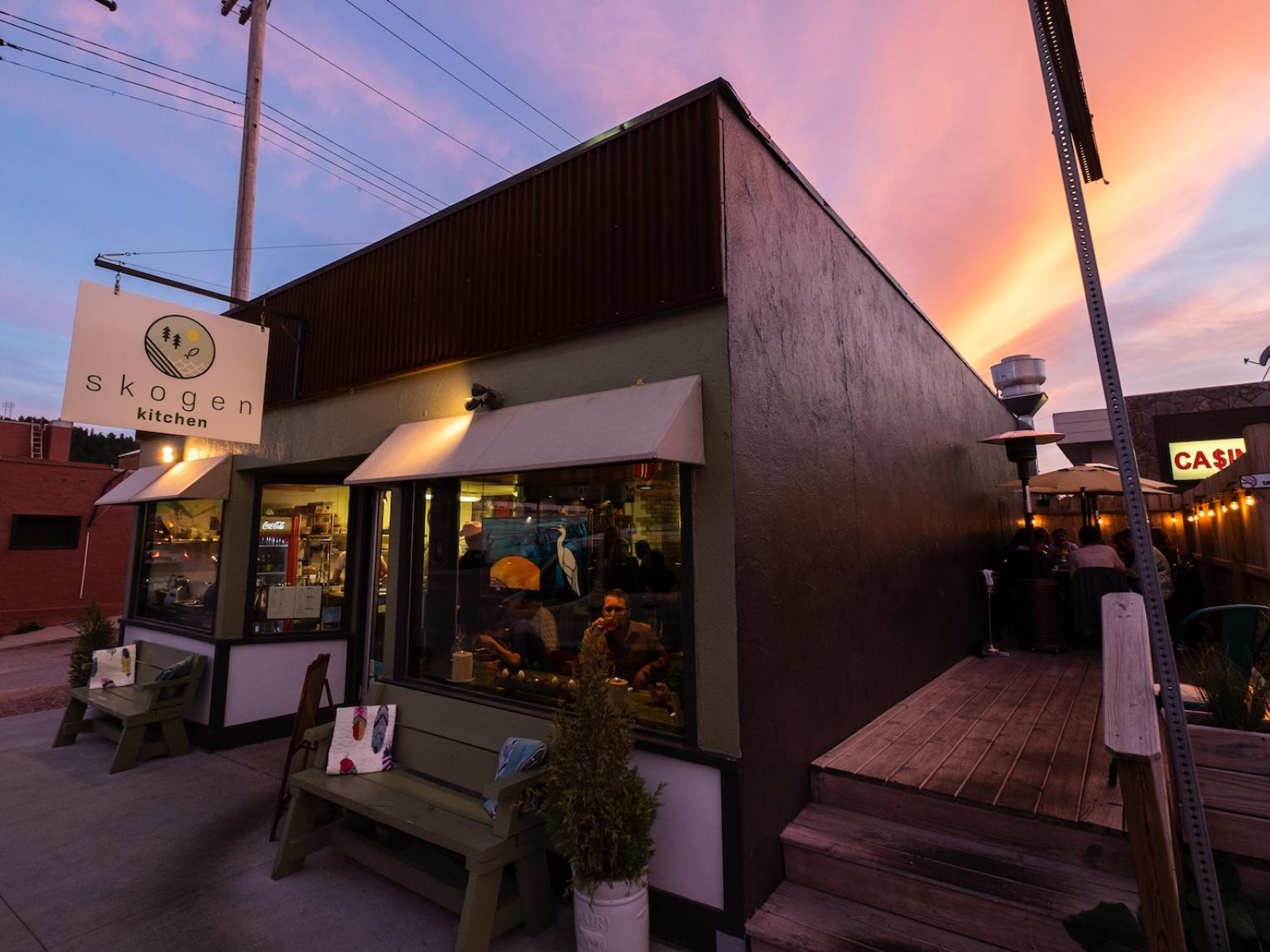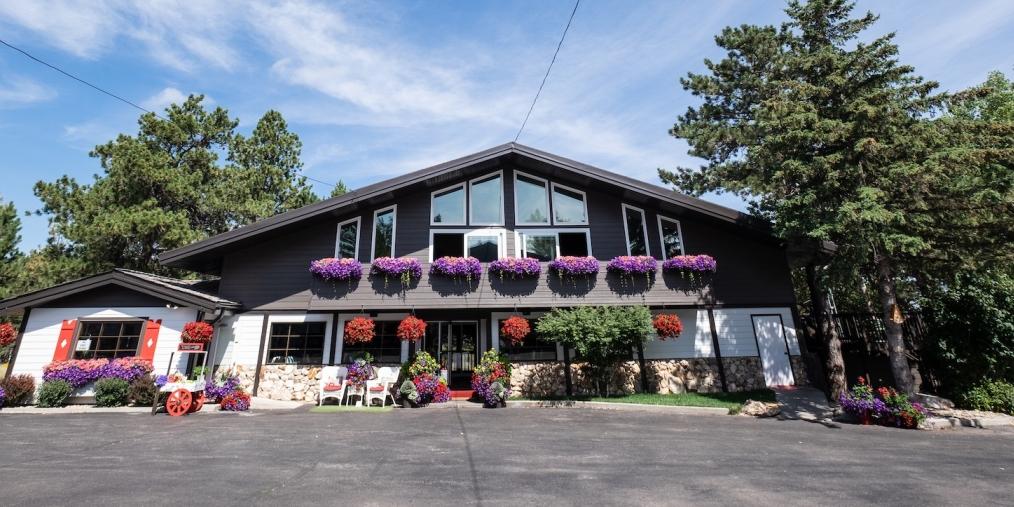 End your day in Custer by dining at the best restaurant in the state (literally, it's won multiple awards) — Skogen Kitchen. You're welcome. Make a reservation (it's required) and be prepared to eat some of the freshest and most innovative farm-to-table dining in the state. When you're finished and grateful for what you just experienced, we recommend staying at the charming Bavarian Inn!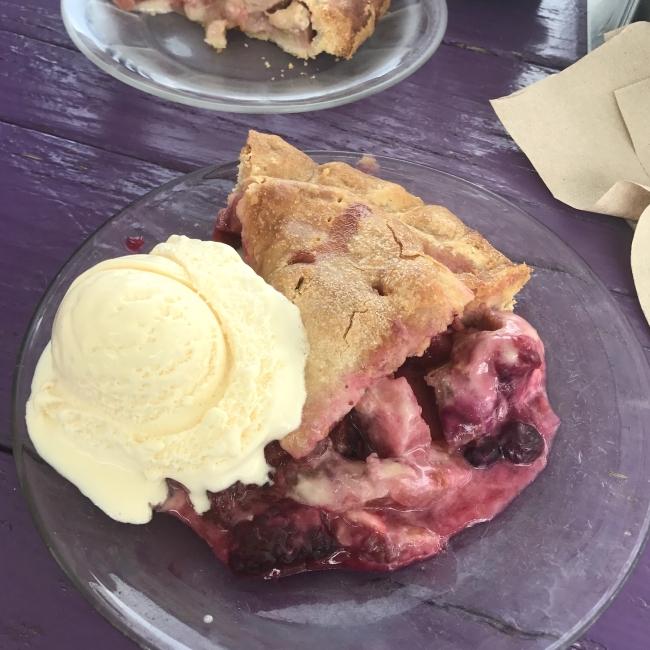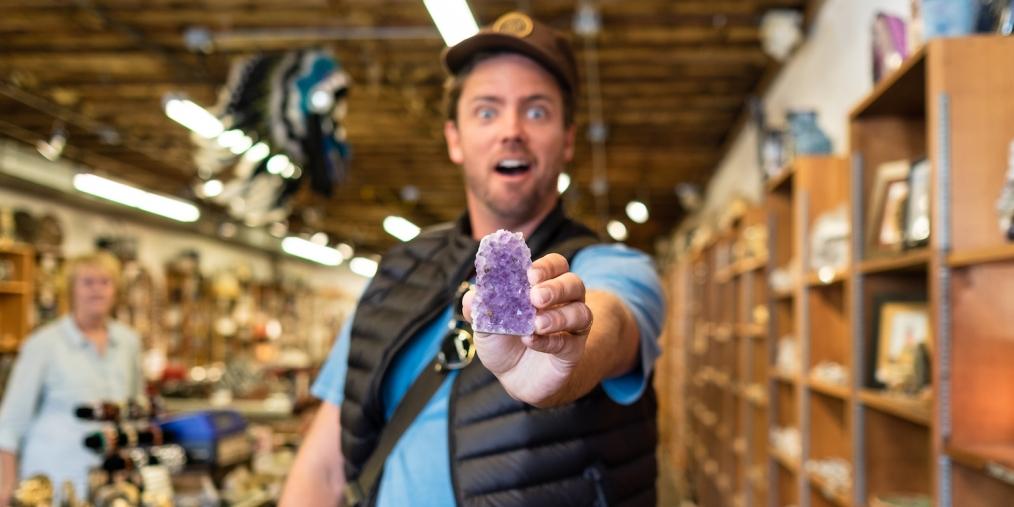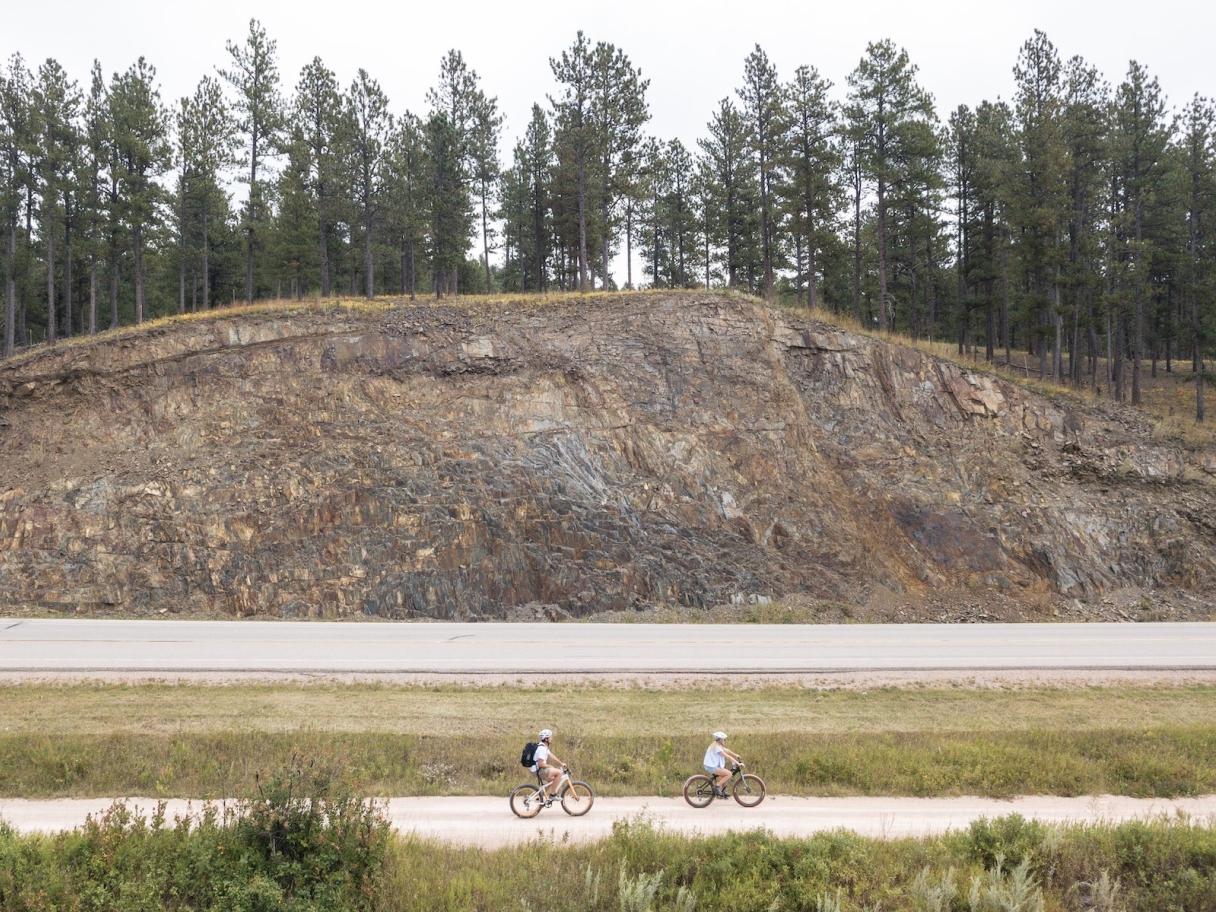 Work off all that food by biking the George S. Mickelson Trail. It winds over 109 miles through the Black Hills, and it's the perfect place to bike! We suggest starting in Hill City, where you can rent bikes at Rabbit Bike Rentals and easily access the trail.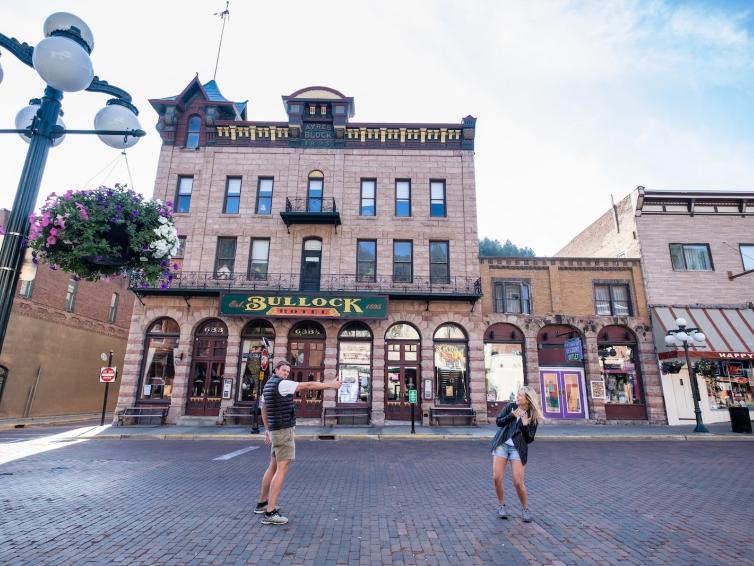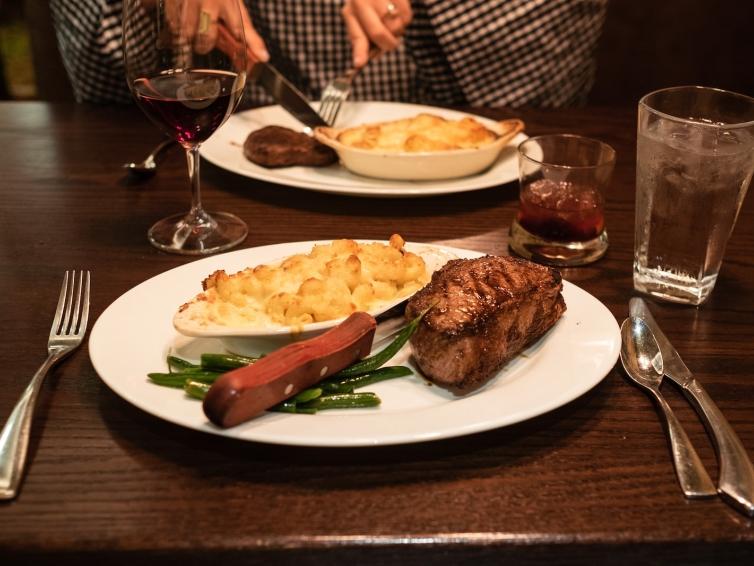 If biking isn't your thing, head north to Deadwood for the afternoon to be transported back to the Old West. There are Old West shootouts daily on Main Street that you won't want to miss! (Don't worry, they're just actors.) Have an early dinner at Legends Steakhouse before heading back to the Bavarian Inn or continuing on your road trip!
Road Trip through South Dakota