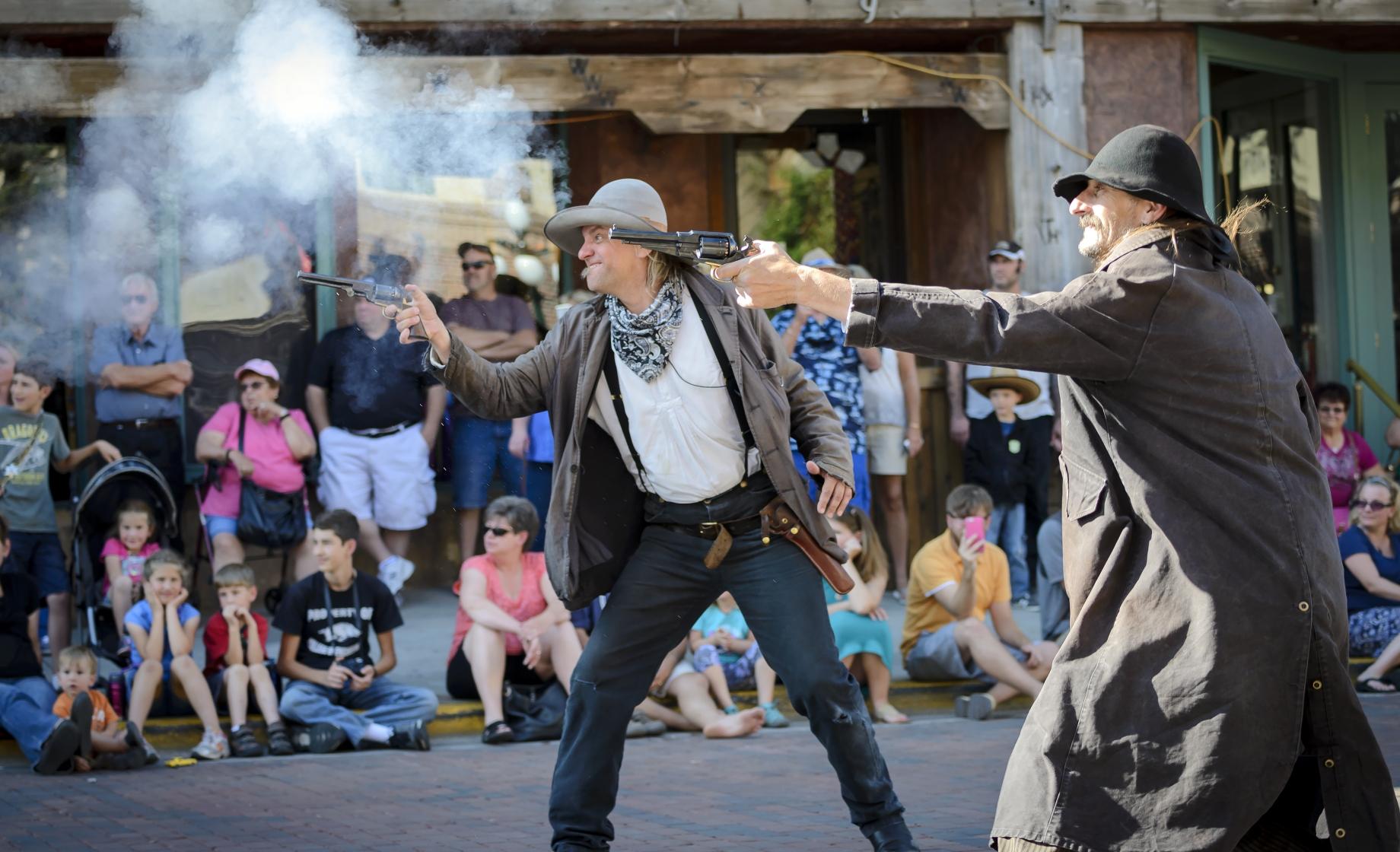 Article first published on About.com. This article has since been updated with current information.
Free Entrance Days in the National Parks
South Dakota is home to some of the best national parks in the country. Free entry to these parks is available on certain days and vary depending on the holidays that year. Be sure to check before you go to make sure entry policies haven't changed, and make donations when you can to non-profits.
There are five days in 2023 all National Park Service sites that charge an entrance fee will offer free admission to everyone. Mark your calendar for these entrance fee-free dates in 2023:
January 16: Birthday of Martin Luther King, Jr.
April 16: First day of National Park Week
August 4: Anniversary of the Great American Outdoors Act
September 24: National Public Lands Day
November 11: Veterans Day
Military personnel and their families can also obtain a free lifetime Military Pass that allows access to more than 2,000 federal recreation areas, including national parks, wildlife refuges, and forests. For more information, click here.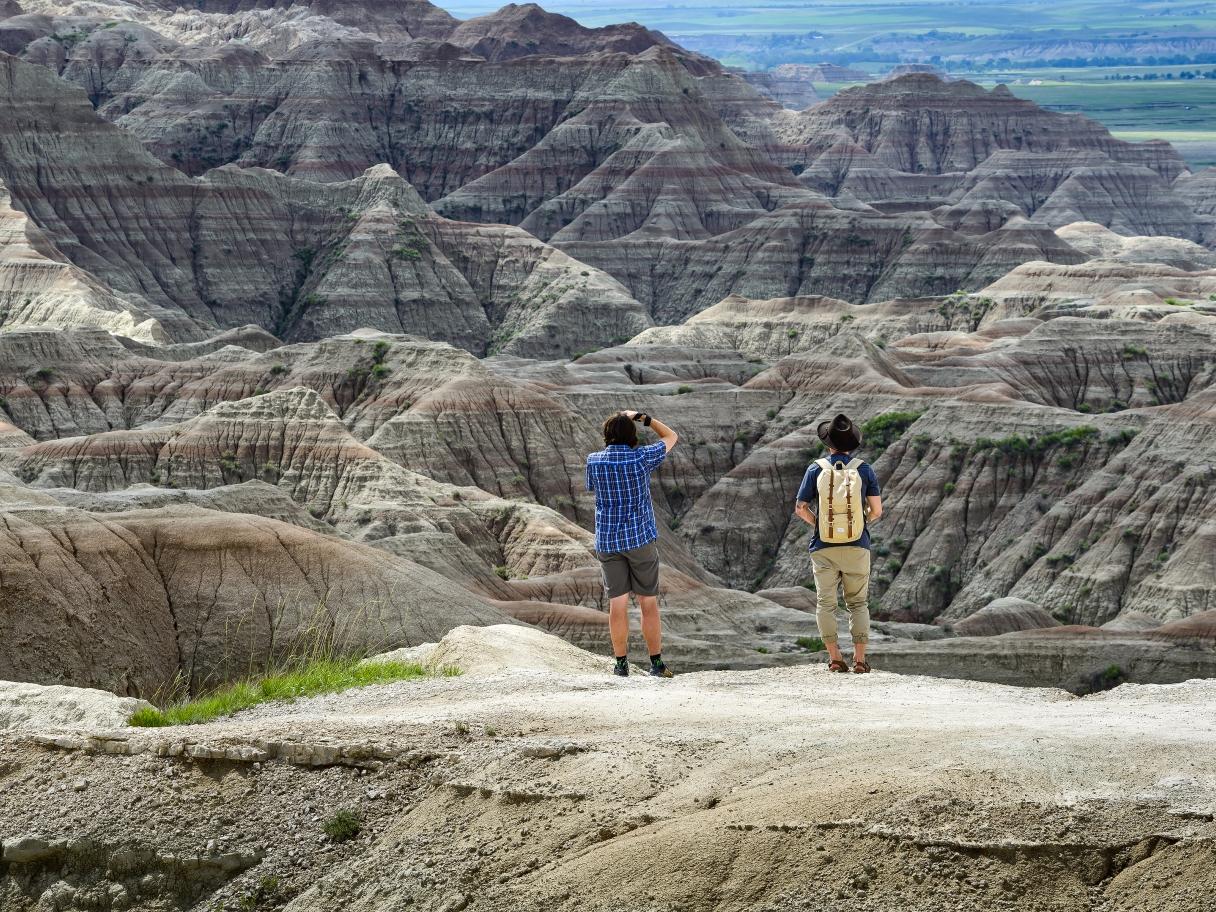 1. Badlands National Park
This breathtaking rock formations and striking geologic deposits of the Badlands, often referred to as "The Land of Stone and Light," is a must-see national park on the list of things to do in South Dakota. A car pass is only $30 for 7 days (or $55 for a year) throughout the year, excluding a few free entrance days offered by the National Park Service. [Current fee information, including free entrance days, can be found on the National Park Service's website for Badlands National Park.]
2. Black Hills National Forest
Over 1.2 million acres of forest and mountains make up the Black Hills of South Dakota and Wyoming, allowing for endless opportunities for hiking, mountain biking, rock climbing, horseback riding, and watching nature. You can discover streams, lakes, canyons, and unique rock formations in the Black Hills National Forest.
3. Jewel Cave National Monument
It's the third-longest cave in the world and has more than 180 miles of mapped passages. Jewel Cave is a national monument you'll definitely want to explore. There is no entrance fee to enter the monument and explore the visitor center, exhibits, gift shop, and surface trails. However, all cave access is by ranger-led tour only, which requires purchasing a tour ticket. Ticket prices can be found here.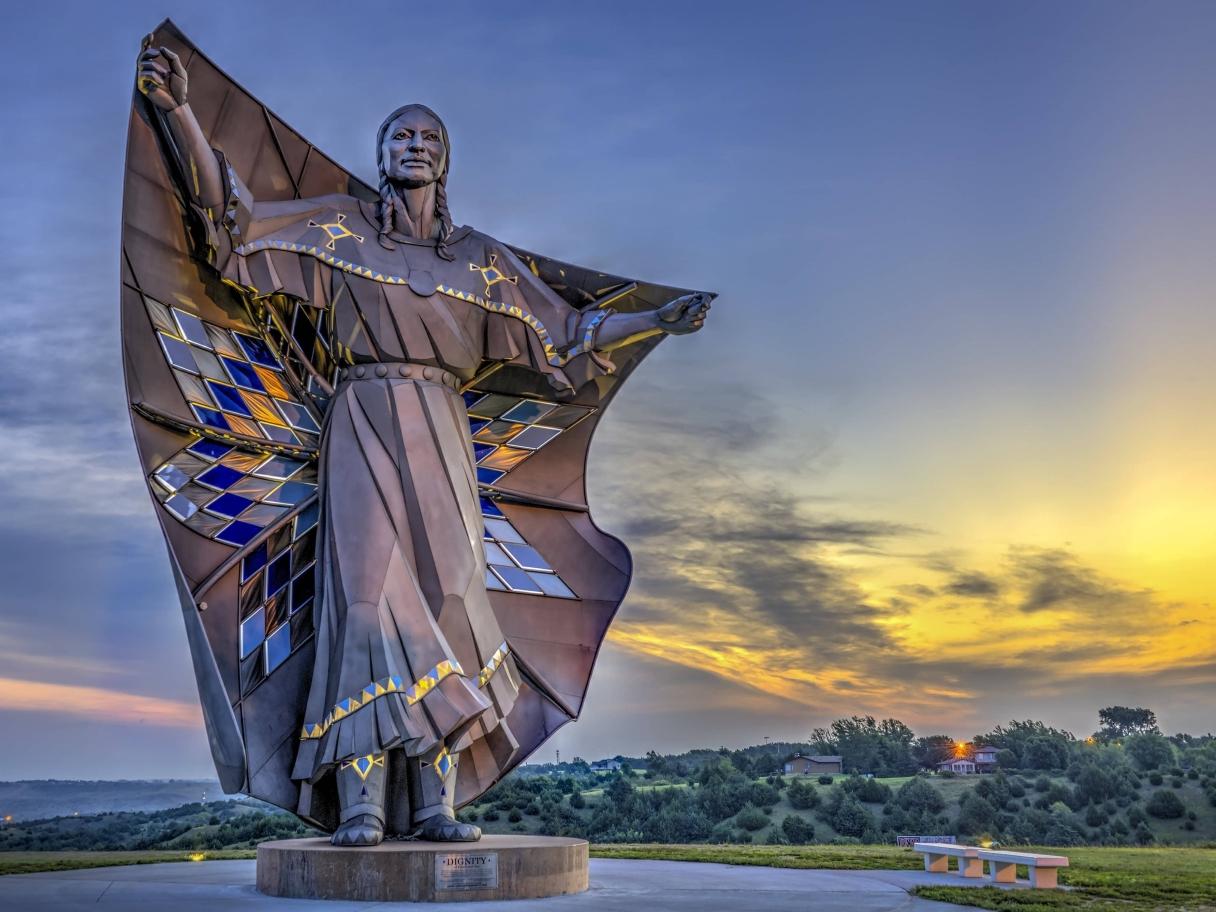 Other Complimentary Things To Do on Vacation
4. Dignity: of Earth & Sky
The Dignity sculpture is a stunning combination of art & history. Located next to the Welcome Center on a bluff between exits 263 and 265 on Interstate 90 near Chamberlain, the stainless steel, 50-foot-tall statue was specifically designed by sculptor Dale Lamphere to honor the cultures of the Lakota and Dakota people.
5. Main Street Shootout
Head back to the Old West for a bit and enjoy live (and safe) gunfights several times a day on Main Street in Deadwood. The battles are with blank bullets, but the fun is all real.
6. Adams Museum
W.E. Adams founded a museum in Deadwood in order to preserve and display the history of the Black Hills region. This free museum – a donation is suggested – is now called the Adams Museum, the home of some amazing Black Hills treasures.
7. South Dakota Air and Space Museum
Visit the Ellsworth Air Force Base just outside Rapid City for a look into military and aerospace history at the South Dakota Air and Space Museum. Admission is complimentary and the exhibits are supersonic.
8. Termesphere Gallery
Tucked away outside of Spearfish is a collection of unique works by a most unique man. Dick Termes invented the Termesphere, a 3-D, inside-out view of the physical world captured in a sphere. Some paintings capture moments. Termespheres capture entire perspectives. Take a visit to the Termesphere Gallery to see how influences like M.C. Escher led a SoDak native to create his own amazing kind of art.
9. Civilian Conservation Corps Museum of South Dakota
While South Dakota worked to preserve the country's national resources during the financially difficult 1933-42 period, the Civilian Conservation Corps (CCC) emerged. The goal was not only to preserve resources, but to work with the thousands of young men who were contributing projects to Hill City and the surrounding areas. Learn about a "can-do" legacy at the CCC Museum.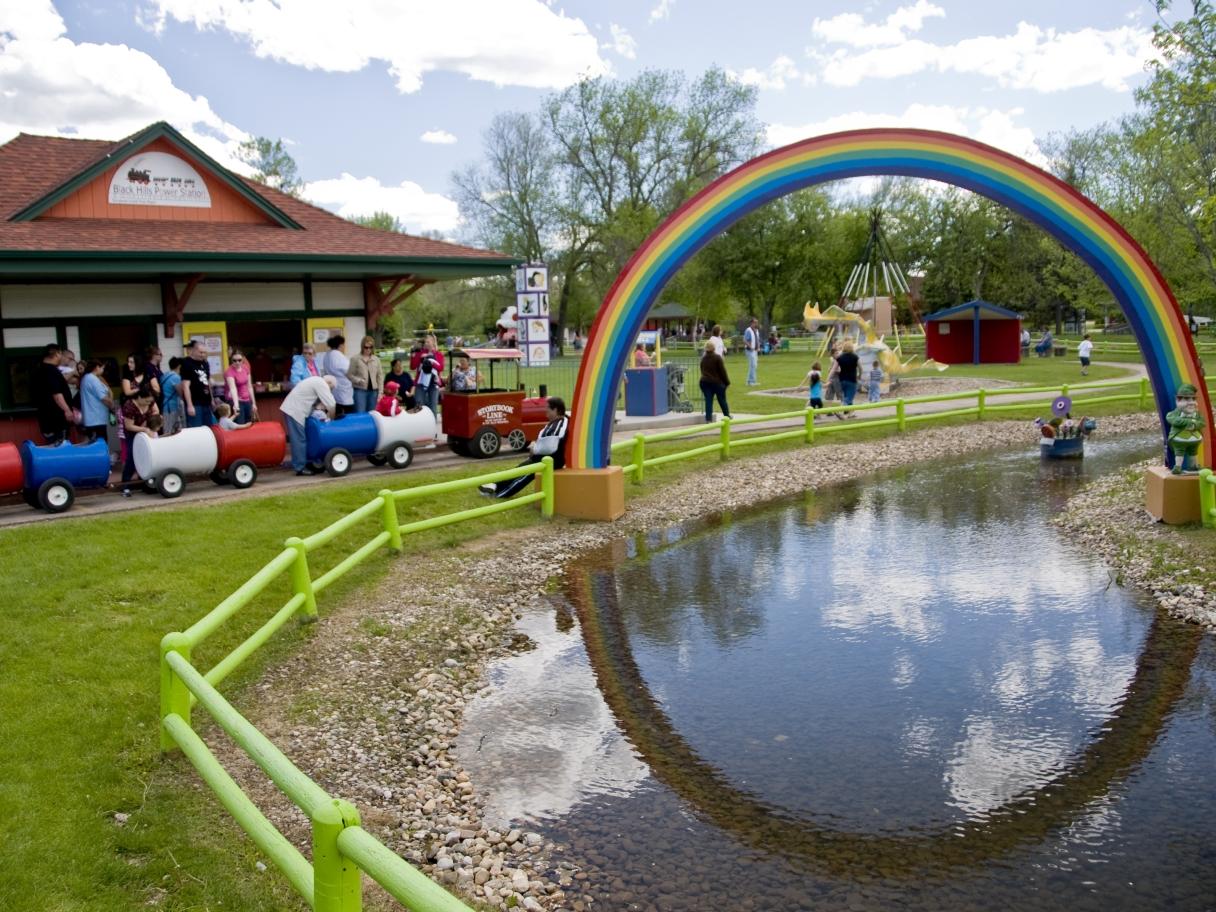 10. Storybook Island
From Memorial Day through Labor Day, Storybook Island is open in Rapid City. Admission is free to this theme park which combines education with fun.
11. Mount Rushmore National Memorial
This massive sculpture in a mountain of Presidents George Washington, Thomas Jefferson, Theodore Roosevelt, and Abraham Lincoln has become one of the most recognizable scenes in the United States. You can take the trail and explore the massive carving, museum, and interactive exhibits. There is no admission charge to visit Mount Rushmore, but there is a parking charge in the lot.
12. Museum of Geology
The South Dakota School of Mines and Technology is the home to a wonderful geology museum that explores paleontology and mineralogy through gems, fossils, and skeletons. The museum also has an interactive kids zone.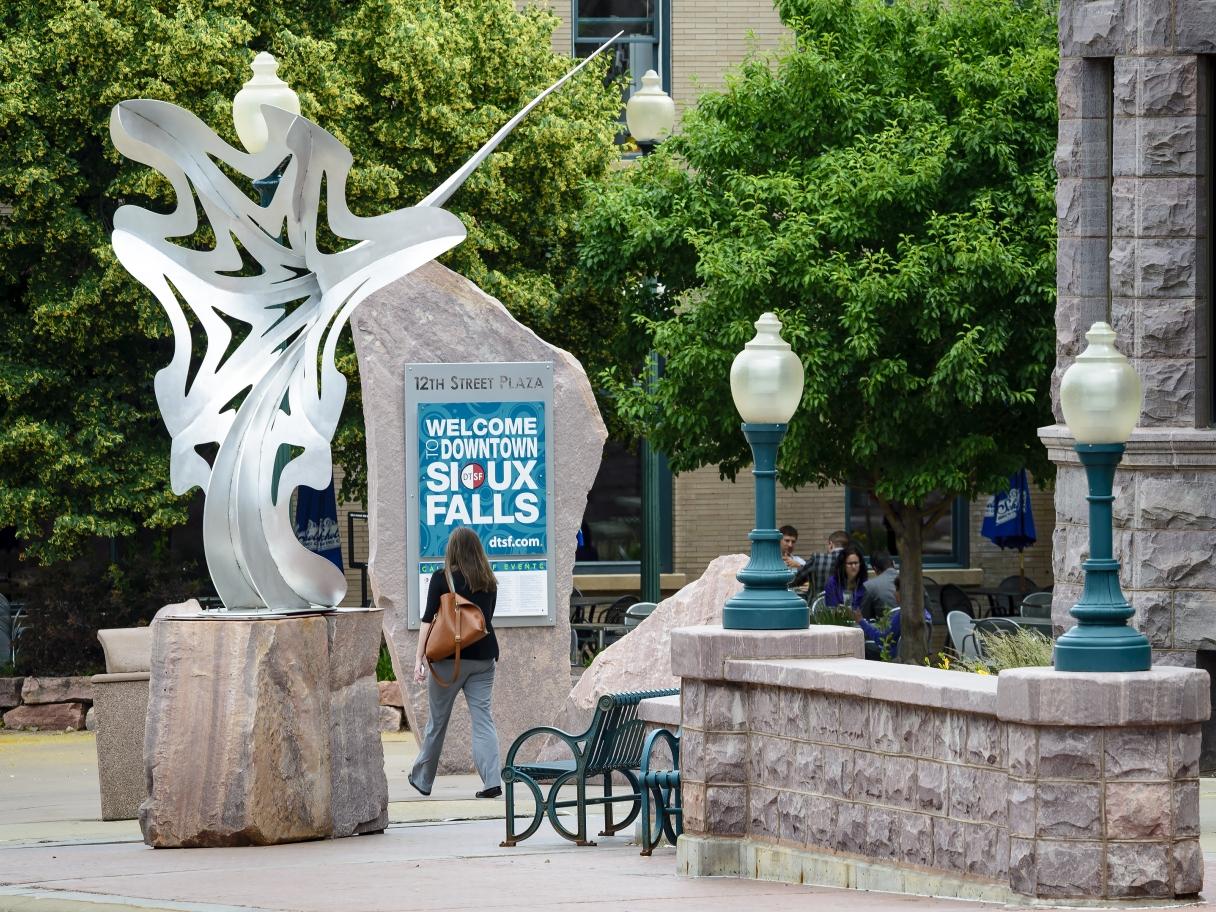 13. SculptureWalk
Sioux Falls is another South Dakota city strongly supporting the arts. The SculptureWalk is an outdoor exhibit which displays sculptures downtown. Each sculpture remains for one year, at which time they are eligible for awards and purchase before the next group of sculptures are placed. Visitors have something new to see every year.
14. Downtown Art
Rapid City offers some unique opportunities to view fantastic displays of art with Art Alley, the Sculpture Project, and the City of Presidents. The downtown is like an open air museum. Be sure to leave plenty of time to walk around and explore.
15. Dinosaur Park
You can also bring your kids to Dinosaur Park in Rapid City for free fun as they check out the Brontosaurus, T. rex, and other giant creatures sculpted here. It's worth the walk up the hill to check out some amazing South Dakota views.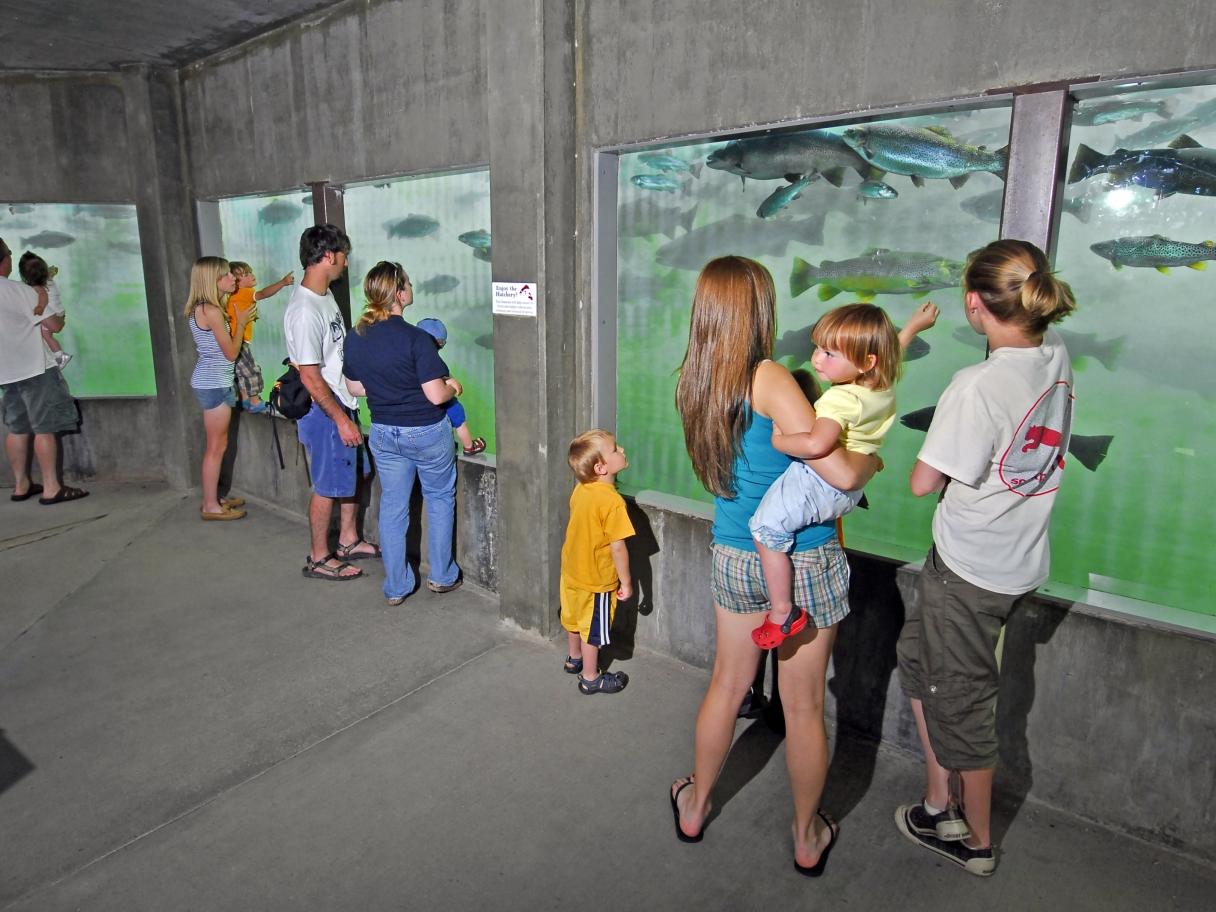 16. D.C. Booth Historic National Fish Hatchery
The Booth Society uses the Historic National Fish Hatchery for cultural, educational, and recreational enjoyment in cooperation with the U.S. Fish and Wildlife Service.
17. Siouxland Heritage Museums
Within the Old Courthouse in Sioux Falls, the Heritage Museum is a restored quartzite building from the 1800s. Explore three floors of exhibits from this region's history.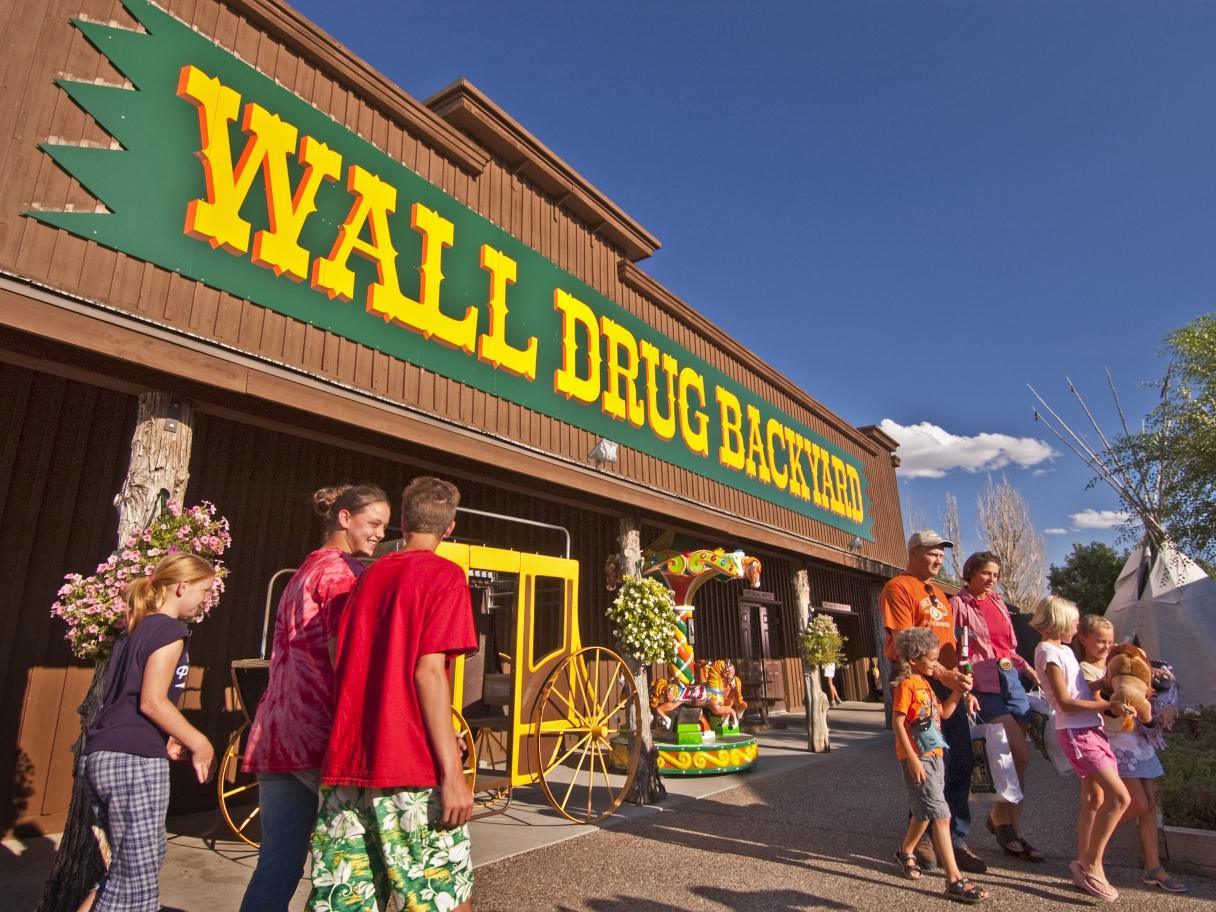 18. Wall Drug Store
You could probably spend a day at Wall Drug Store. Yes, there are things to buy in various stores, but there's also a selection of restaurants – which offer five-cent coffee – a traveler's chapel, a mining and panning experience, and plenty of places for the kids to climb and explore. It's no wonder Wall Drug is one of the most popular roadside attractions in the country. (Don't leave without a donut.)
19. Spearfish City Park
This city park has enough to keep Spearfish residents and visitors busy with a skate park that's nearly 10,000 square feet, a five-mile recreation path, ball fields, sand volleyball courts, tennis courts and more.
20. Roughlock Falls Nature Area in Spearfish Canyon
Nature lovers and photographers will love the breathtaking Roughlock Falls in Spearfish Canyon. Walking paths and hiking trails lead to the falls that flow into Spearfish Canyon.