Even though South Dakota itself doesn't immediately come to mind when most people think of American iconic outdoor experiences, this Midwestern state is actually chock-full of them – with quite a variety to boot. Whether you're an adrenaline seeker looking to get your fix on a demanding cave excursion, or you're out with the whole family in tow to make memories in the great outdoors that will last a lifetime, South Dakota's got iconic adventures for everyone.
1. Summit Black Elk Peak
Black Elk Peak (formerly known as Harney Peak), nestled in South Dakota's Black Hills near Custer, is the highest point in the state as well as the highest point in the United States east of the Rockies. This 7,242-foot peak is famous not only for its height but also for its colorful history. The peak was originally named "hinhan kaga" by the native Lakota but renamed in honor of General William S. Harney, a commander in the Black Hills in the 1870s. It kept that name for more than 150 years before the mountain was renamed Black Elk Peak in 2016. Additionally, according to Black Elk Speaks, Black Elk's famous vision is said to have occurred on Black Elk Peak when Black Elk was just 9 years old.
When it comes to logistics, Black Elk Peak can be accessed a few different ways including through Sylvan Lake in Custer State Park or via Mount Rushmore National Memorial, which makes it an even more attractive stop – if must-see adventures are what you're after, both of these places offer an extra dose of iconic outdoor locales
2. Conquer the Corn Maze
On a plot of farmland just southeast of Harrisburg, you'll find the Heartland Country Corn Maze, an 11-acre maze that will leave you guessing at every twist and turn. Sporting a new design each year and available for both daytime and nighttime excursions (September-October), the corn maze is a mental and physical adventure for kids of all ages. Just be sure you have cash on hand – there's a small fee to enter and they don't take cards.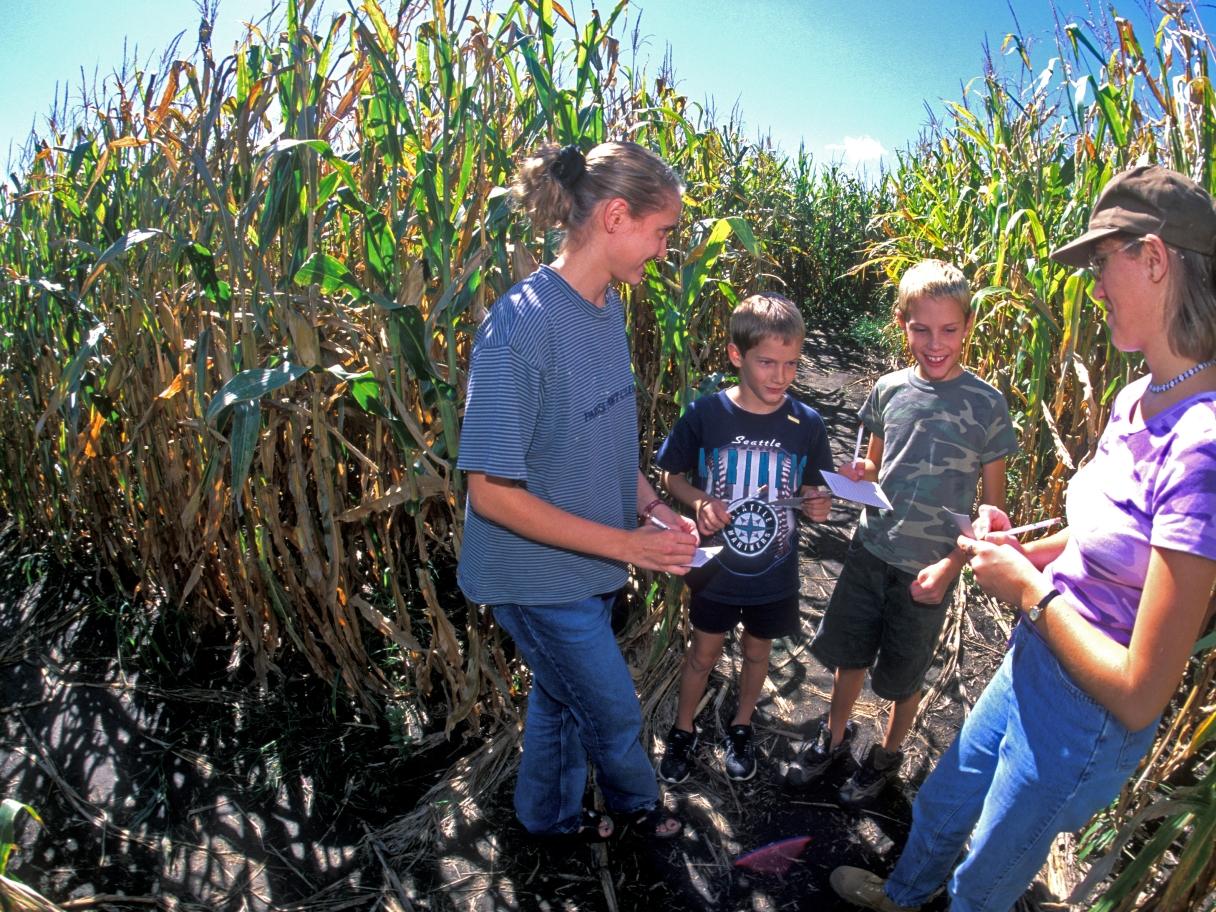 3. Bike the Mickelson Trail
The George S. Mickelson Trail features 15 trailheads and 109 miles of winding trail that runs through the heart of the Black Hills. Making it from one end of the trail to another in one day earns you some serious street cred in South Dakota. Connecting Edgemont to Deadwood, the Mickelson Trail is a well-kept route that offers drinking water, shelters, toilets, and benches along the way, which makes completing the full 109 miles in one day a tough but completely do-able challenge. (Biking with enough water for 100+ miles? No, thank you.)
Besides winding through many of the most scenic parts of South Dakota, this baby has got some interesting history that highlights the exceptional level of zest that South Dakotans have for the outdoors. The trail began as an abandoned Burlington Northern train track until, in 1991, a group of enthusiasts resurrected it from its eight years of dormancy after realizing the trail's epic potential. Because then Governor George S. Mickelson played a key supportive role in the trail's revitalization, it now bears his name.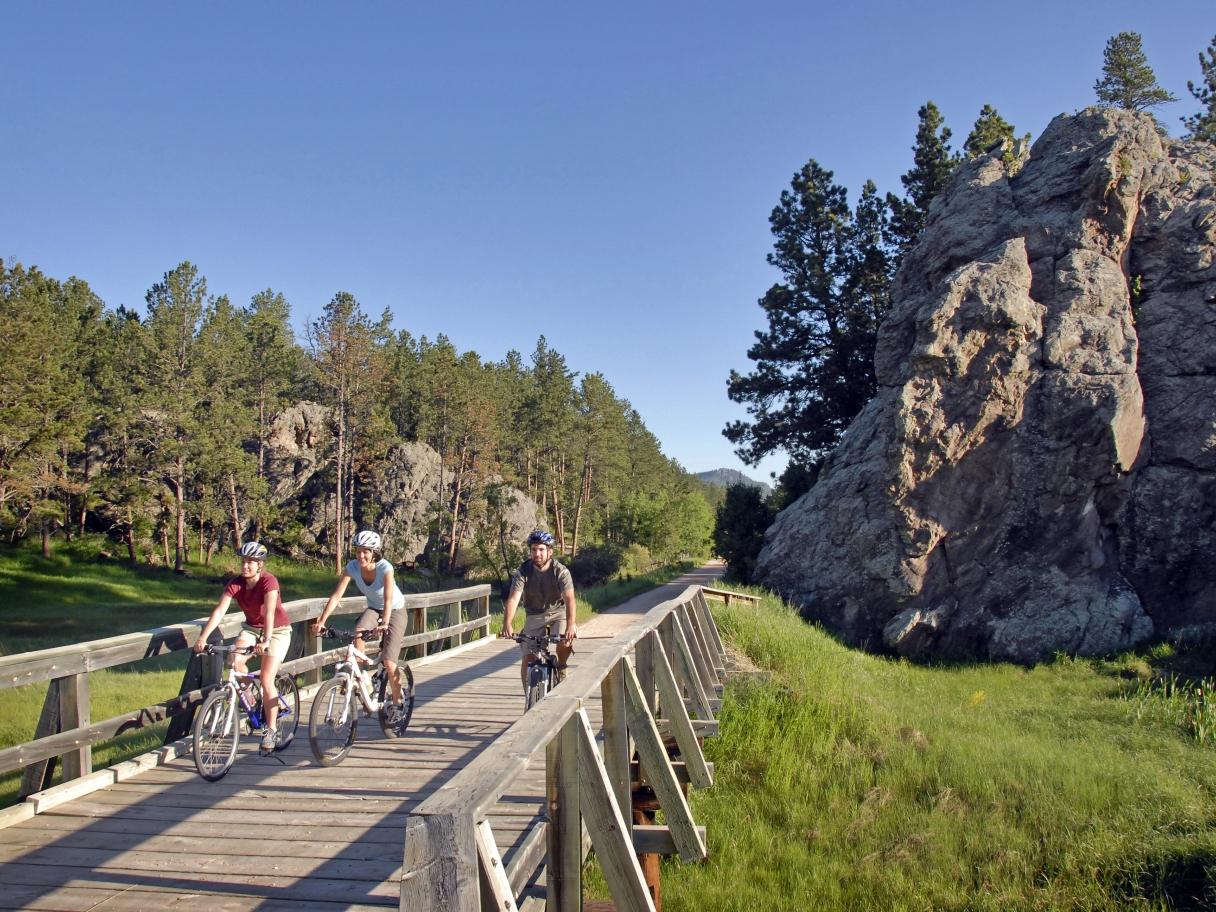 4. Visit Laura Ingalls Wilder's Homestead
If you've got little ones with you on an icon-packed tour of South Dakota, a stop in De Smet is an absolute must-do. Not only will you get to visit the house and land that sparked the famous "Little House on the Prairie" TV series, you'll get to learn all about what Laura's life was like first hand. From driving covered wagons to taking a class in a historic one-room schoolhouse, lovers of these classic childhood reads will come away with an unforgettable experience.
Run by a small family-owned business that lives and breathes history, the Ingalls Homestead is possibly one of the most child-friendly experiences ever. Little ones are "encouraged to touch, feel, and try-out" everything they do, which practically ensures a boredom-free time.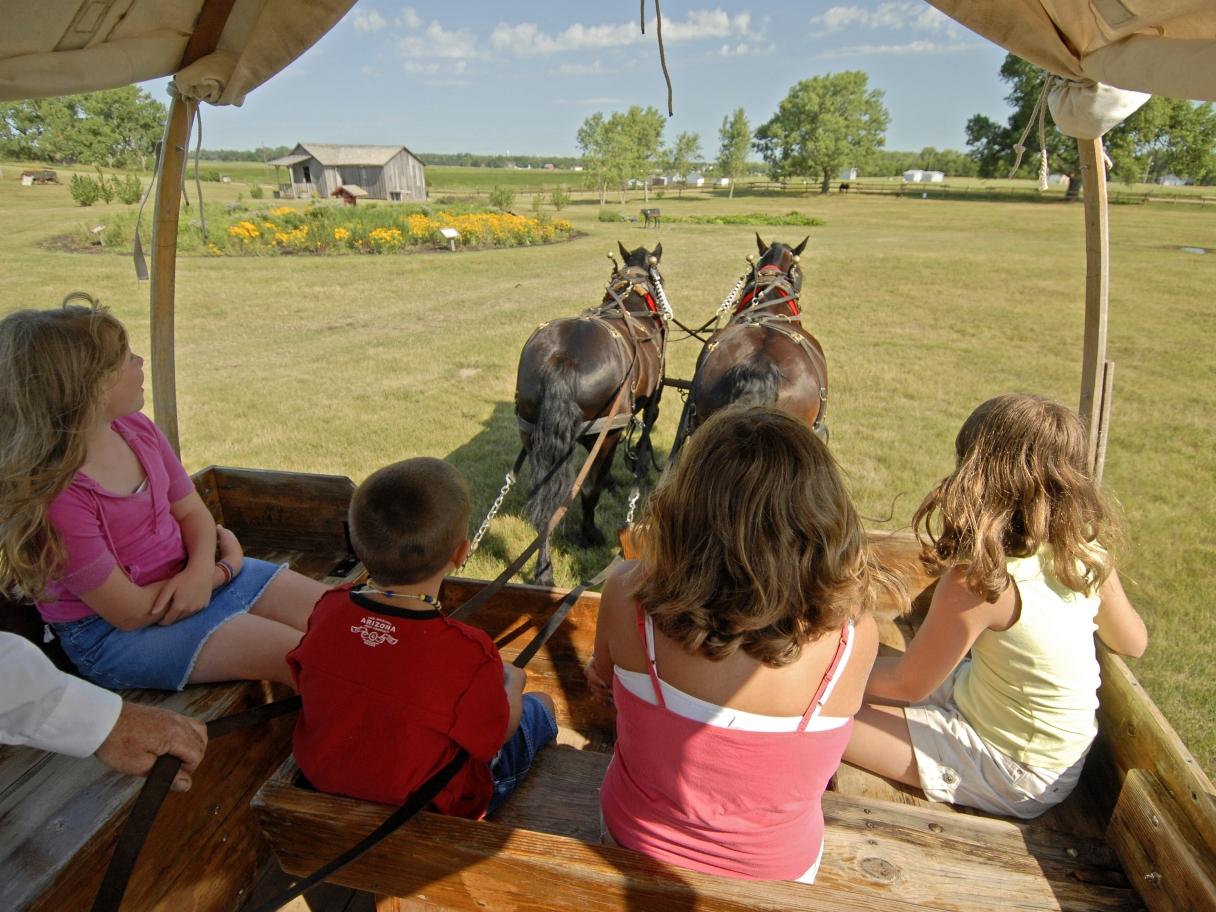 5. Explore Jewel Cave National Monument
While there are a few different ways to traverse South Dakota's Jewel Cave National Monument near Custer, the Wild Caving Tour is the most extreme way to do it. This excursion usually lasts about three or four hours and is considered to be extremely strenuous – it's not recommended for those with fears of heights or small spaces.
While this adventure definitely isn't for the faint of heart, it's a once-in-a-lifetime journey through the world's third-longest cave that adrenaline junkies will be talking about for years to come. Think: 40-foot rope assists along gut-wrenching drop-offs just a few feet away and squeezing through an 8.5-inch by 24-inch crawl space just to get started.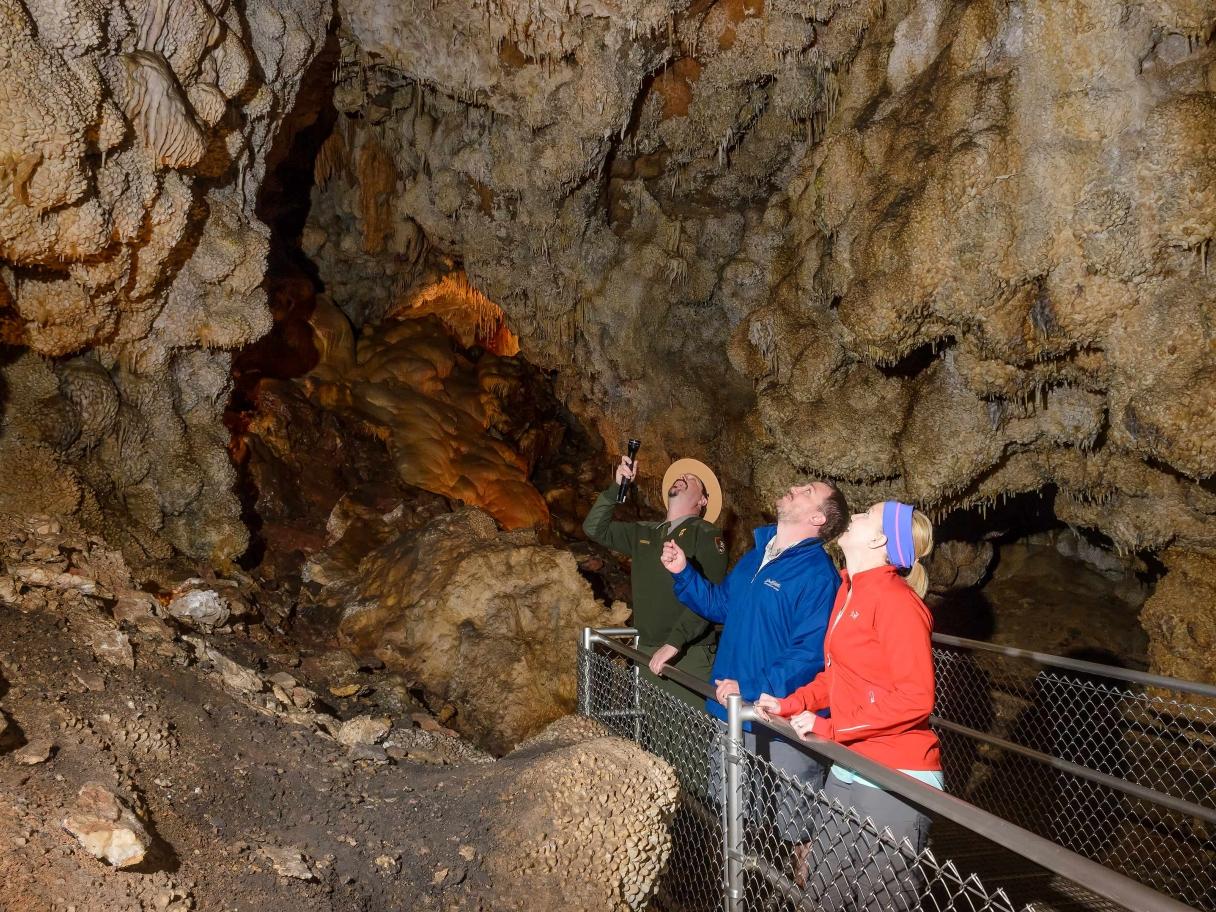 SEE WHAT WILL BE WAITING FOR YOU AT THIS JEWEL OF A NATIONAL MONUMENT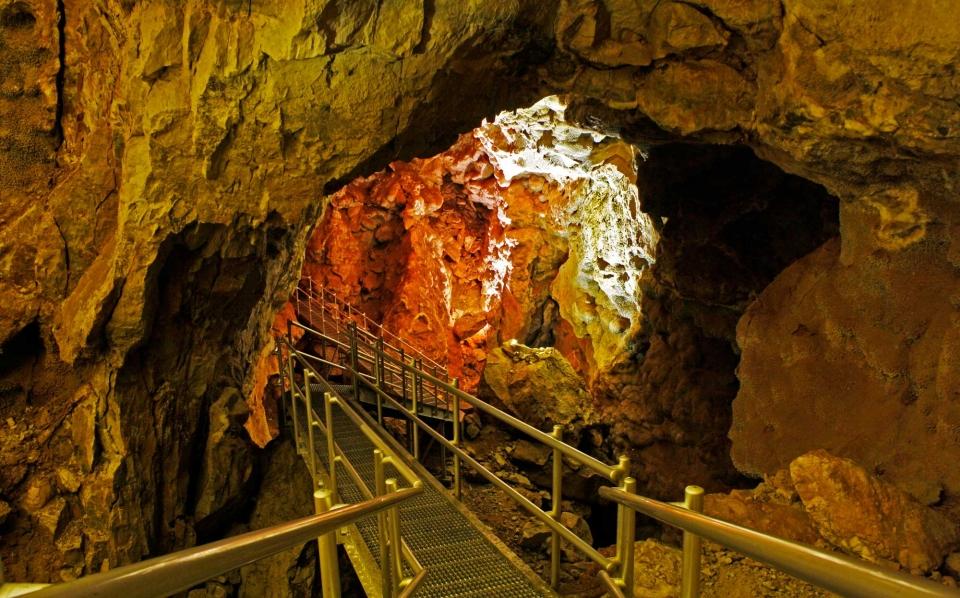 Plan Your Visit
An underground wilderness sparkling with brilliant color.

11149 US Highway 16, Bldg. B12
Custer, SD57730
United States