Like much of the Midwest, South Dakota doesn't usually top most people's travel destination bucket list. But that's precisely what makes it a surprisingly fun place to explore. Take a spin through the state and you'll find so much more than Mount Rushmore – you'll encounter unexpectedly art-filled alleyways to hikes so beautiful, they'll blow your mind. Hot springs that have been around for more than 100 years await as well. If you're looking for a unique outdoor adventure, South Dakota definitely won't disappoint.
1. Discover Art Alley in Rapid City
Tucked away in a small area of Rapid City's downtown is an alleyway full of graffiti art called Art Alley. Strolling through these graffiti and postered streets is one of the artsiest and most unique ways to explore a city that is usually only driven through en route to Mount Rushmore. If you're lucky, you'll stumble across offerings from the residents of the alley, like a cooler full of sage labeled "Free! Help Yourself!" and you'll instantly understand what makes this place so special.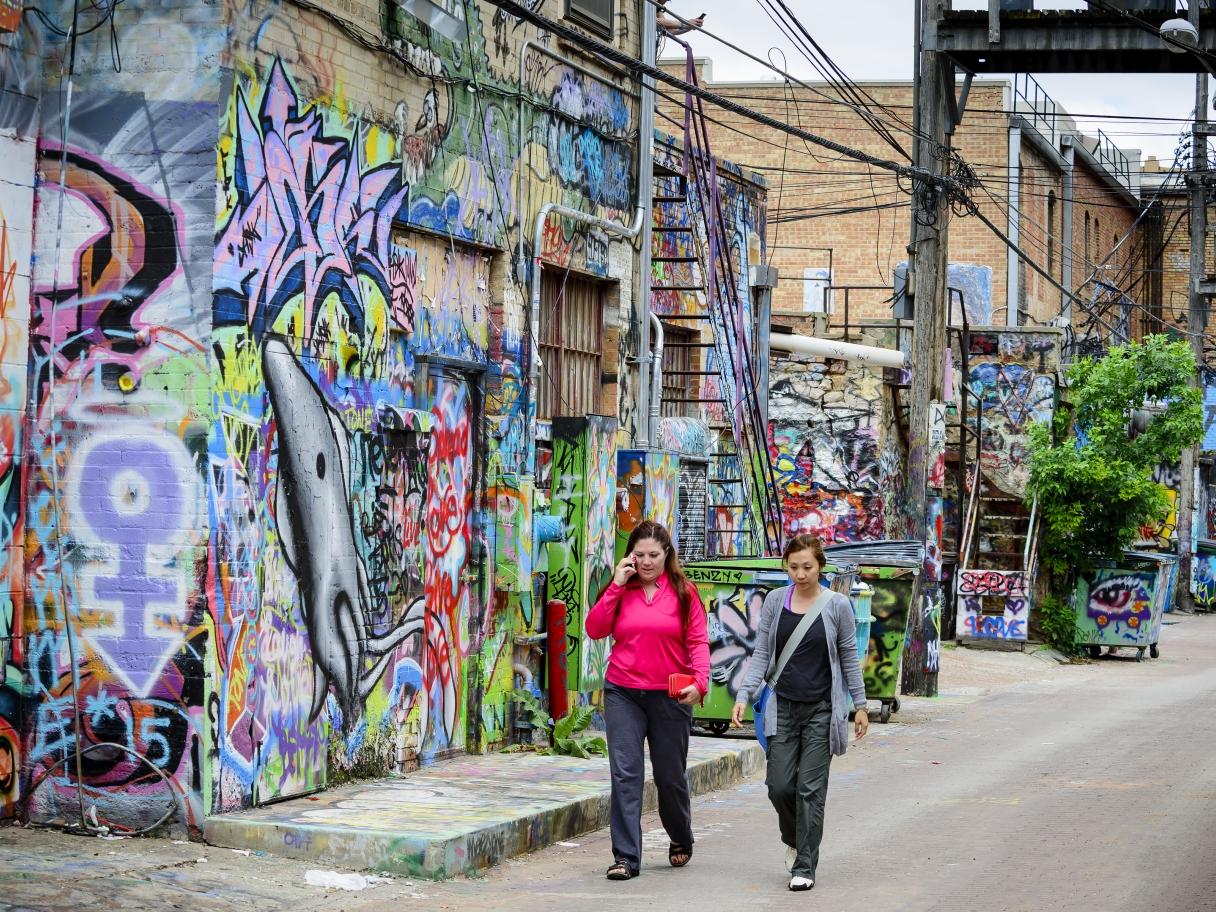 2. Swim, Hike and Camp at Sylvan Lake
Nestled in Custer State Park in the Black Hills of South Dakota you'll find Sylvan Lake, a beautiful body of water surrounded by glorious rock formations and tall, sweeping trees. You can rent paddleboats and kayaks from the lodge just up the hill, or you can spend your days hiking, camping, or rock climbing – there's something for everyone. Sylvan is a short drive from a couple of small towns surrounding it, so there are plenty of options for day trips.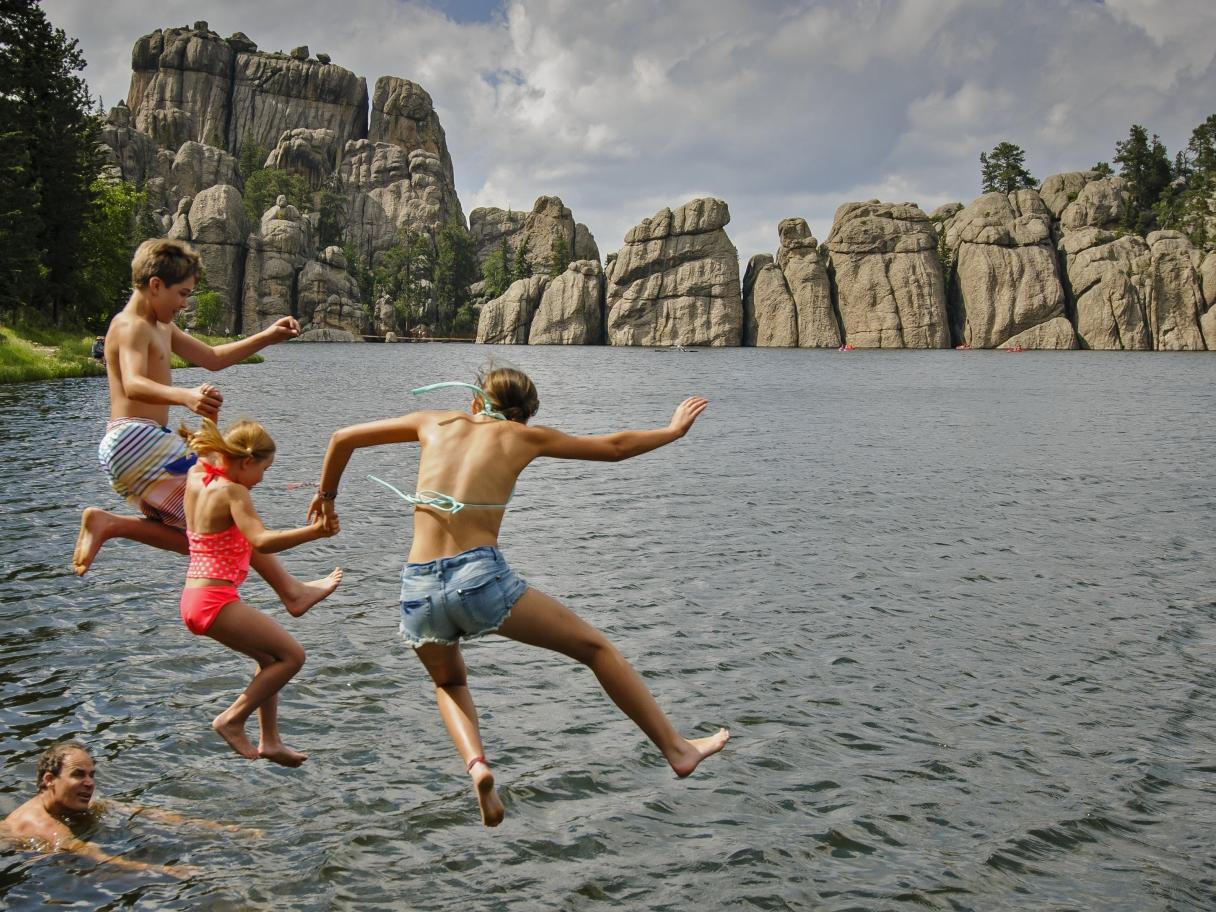 3. Hike Spearfish Canyon
Just outside of Spearfish you'll find Spearfish Canyon, proclaimed by Frank Lloyd Wright as "the most magnificent canyon in the west." Carved by Spearfish Creek, there are eight hikes to choose from in the canyon, from an easily accessible one-mile route on Roughlock Trail that leads to waterfall views to the intense '76 Trail that climbs 700 feet in a half-mile. The drive on Spearfish Canyon State and National Forest Service Scenic Byway is a pretty stellar scenic byway that won't disappoint.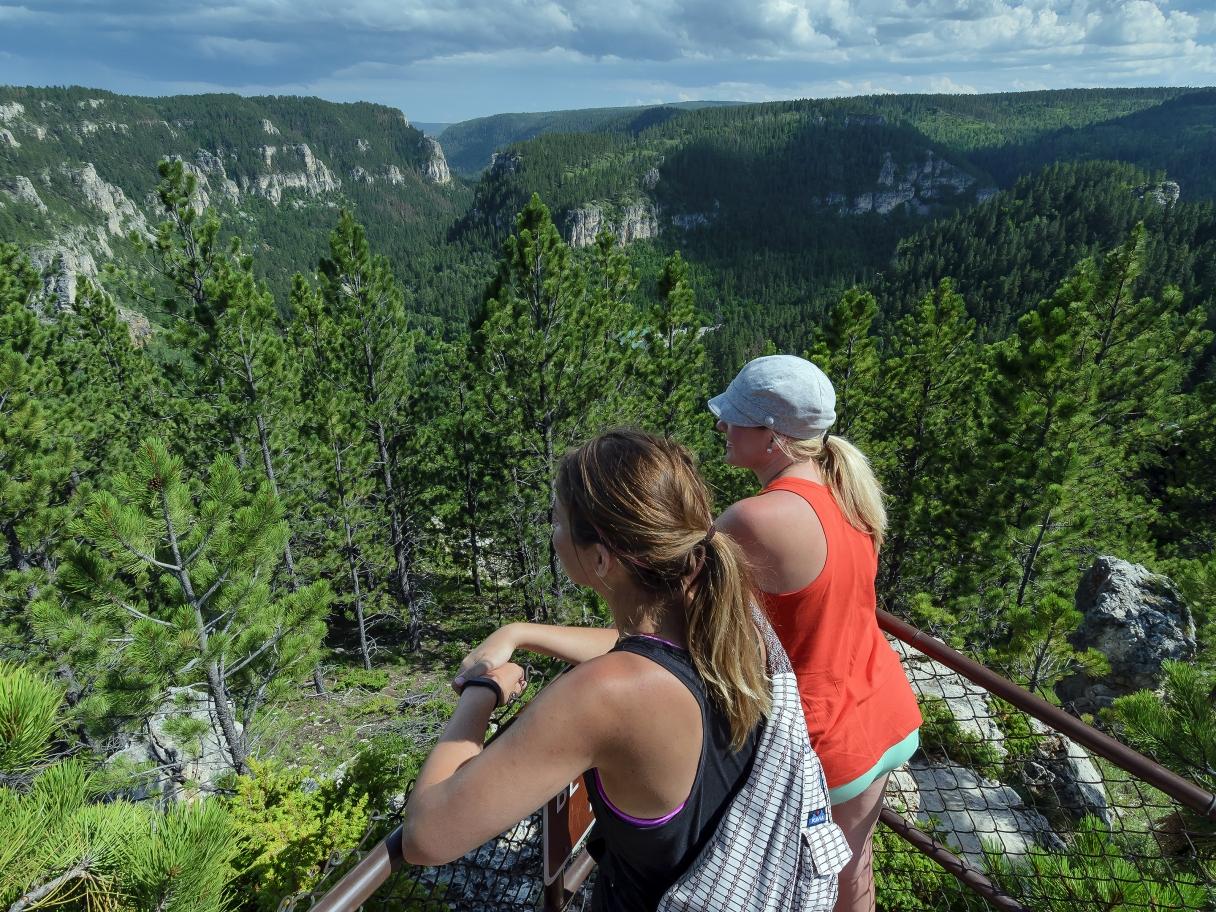 4. Pan for Gold in Historic Deadwood
While Deadwood is a hot spot on the tourist trail, panning for gold is certainly a unique reason to visit. Take in the outdoors underground with a tour of the Broken Boot Gold Mine and spring for a panning session afterwards. You can pan for just a few hours or organize a week-long excursion and get really serious about it – you can also bring your own camping equipment if you don't want to rent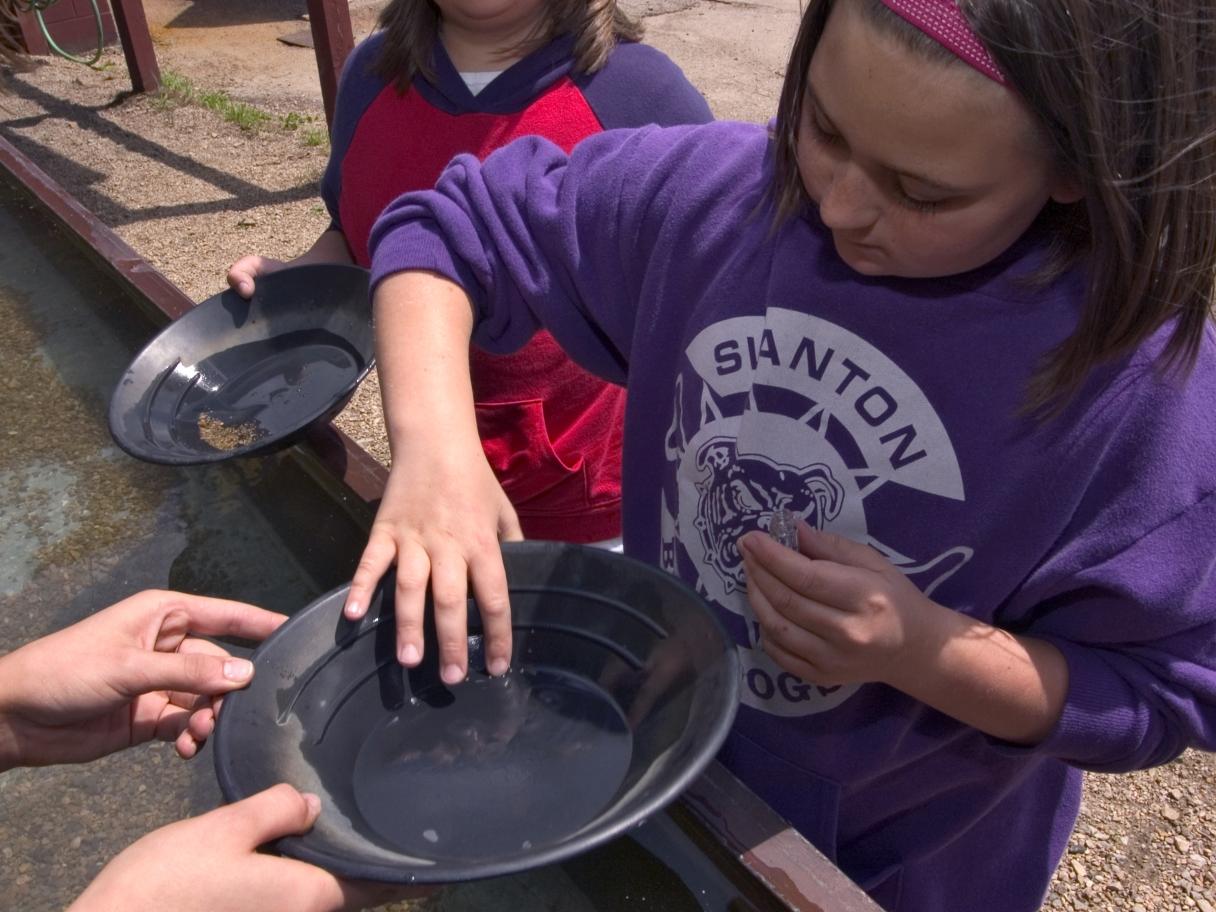 5. Swim in Cascade Falls
South Dakota is not the first place most people think of when hot springs are mentioned, but don't be fooled, the state has some serious bubbly outdoor adventures to offer. Whether you're all hiked-out or want to take a different approach to experiencing the Black Hills, a little spot just outside (aptly named) Hot Springs is where it's at. Cascade Falls is a public swimming hole that boasts 67 degree water and has been around for about 100 years. It's easy to miss from the road, but if you go south on SD Highway 71 for eight miles, you should see signs for Cascade Falls Picnic Area.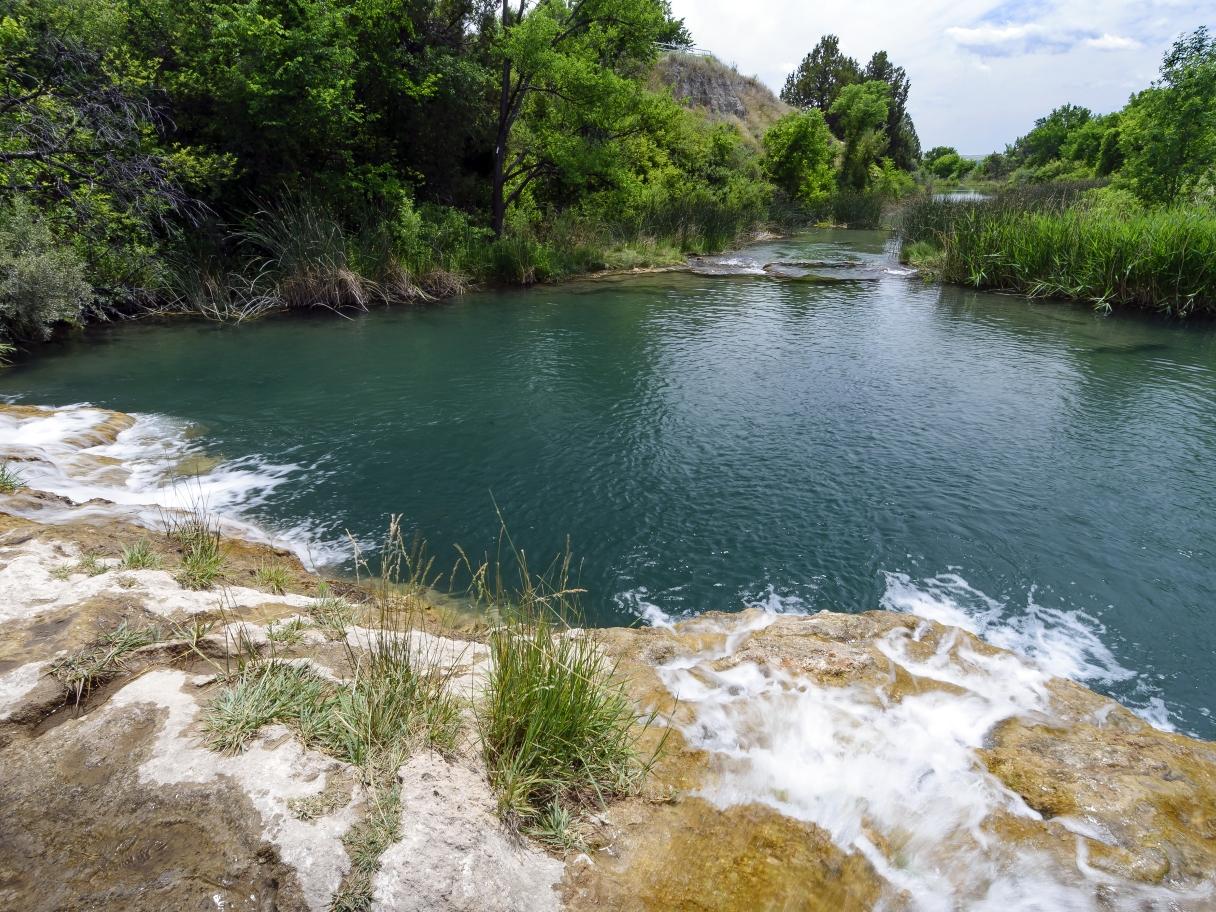 6. Stroll Through a Corn Palace
If you're looking for an out-of-the-ordinary experience, look no further than The World's Only Corn Palace in Mitchell. In the summer you can score a free tour and in late August you can experience the palace's annual festival that includes carnival rides, fair food, and local produce. If you visit during basketball season you can even take in a game, since the palace includes an arena that hosts high school and college games and tournaments. You might even be able to catch a rodeo or concert here.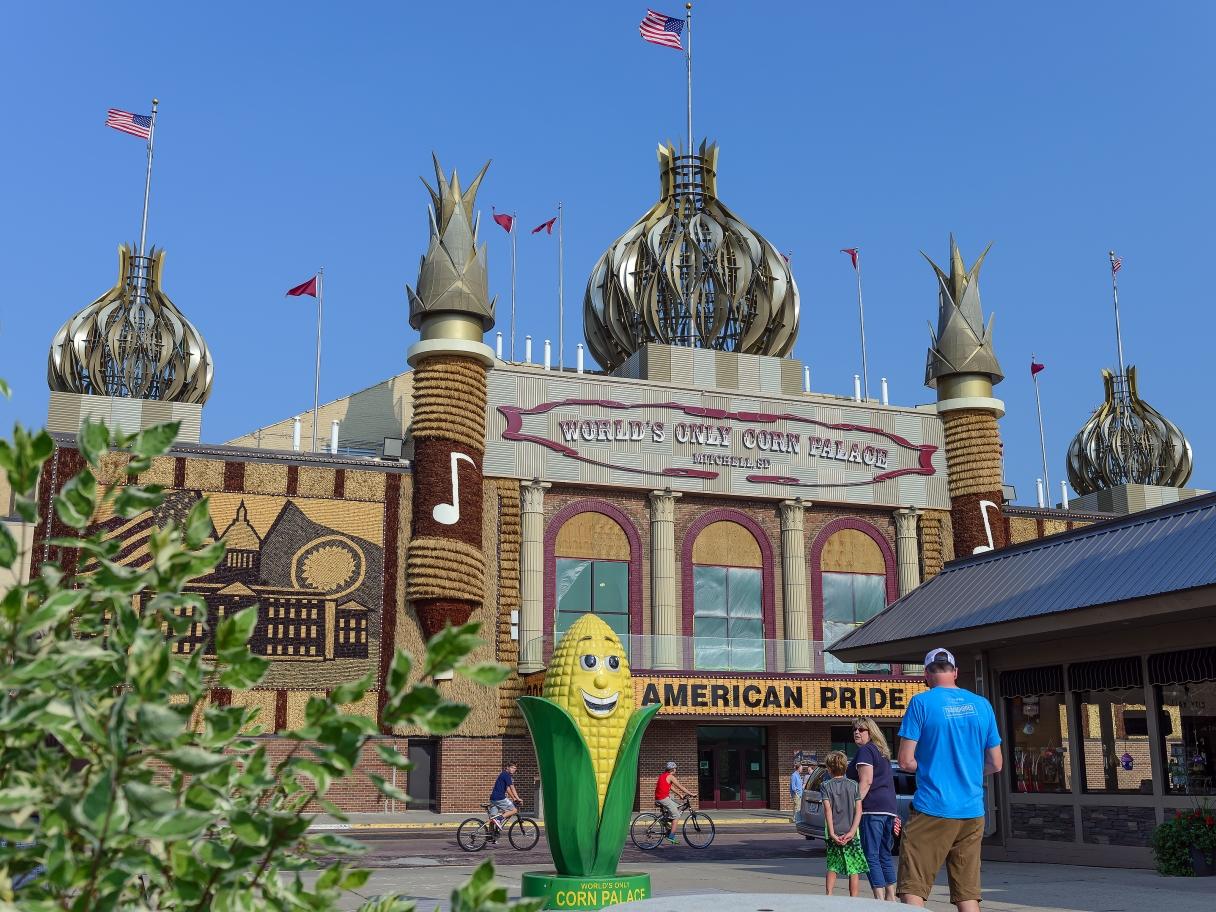 7. Experience the Annual Buffalo Roundup
This once-a-year experience in Custer State Park is not to be missed if you're coming through the state for any other reason and is a sight so breathtaking that it's worth coming for all by itself. In order to properly maintain the park, each year in late September, all 1,300 buffalo in the park are rounded up and moved in one magical swoop. Definitely opt into the pancake feed, chuckwagon lunch and arts festival for the full experience.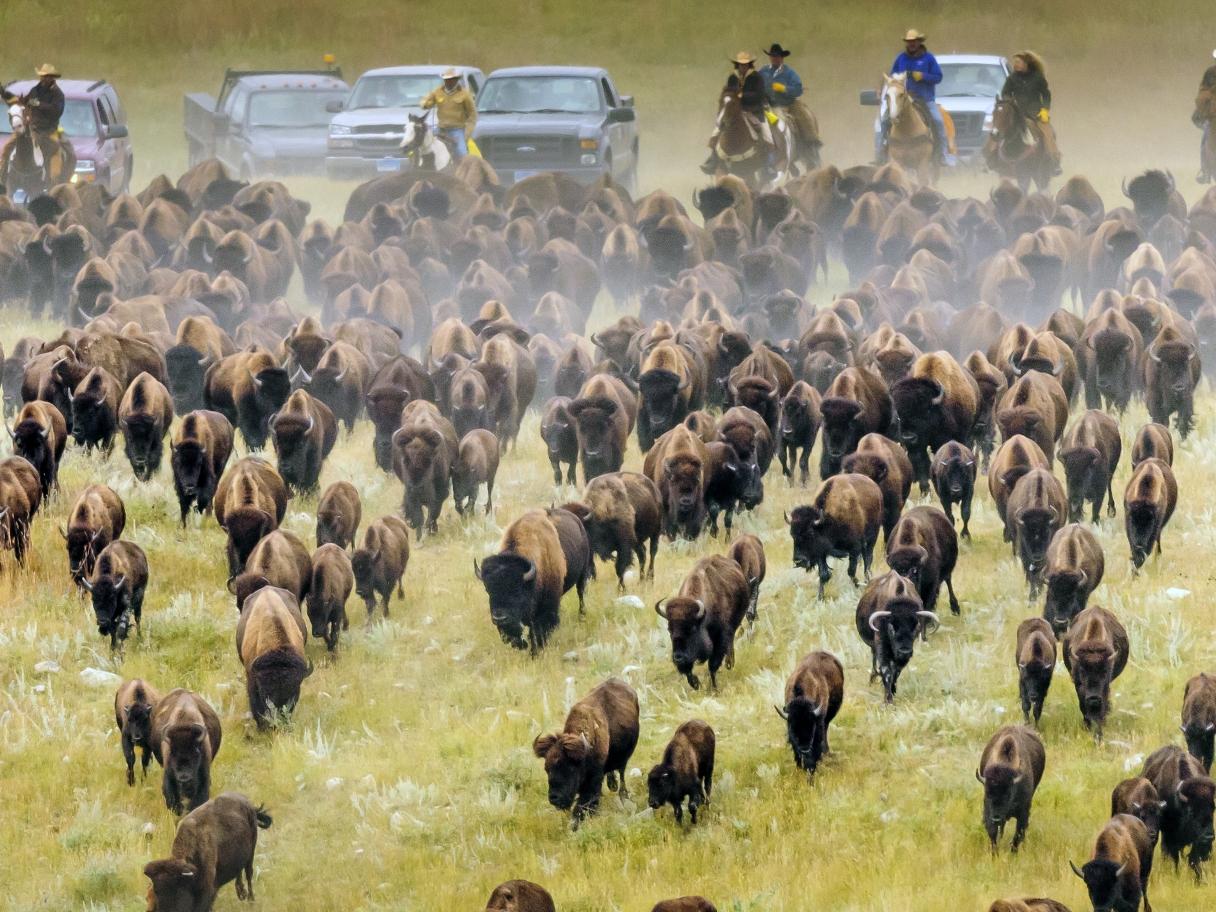 8. Go Windsurfing on Lake Oahe
Whether you're a seasoned professional or a beginner, Lake Oahe offers consistent windsurfing conditions for all. Located in the center of the state, between Pierre and the North Dakota border, Lake Oahe offers an equal amount of thrill for non-surfers, too.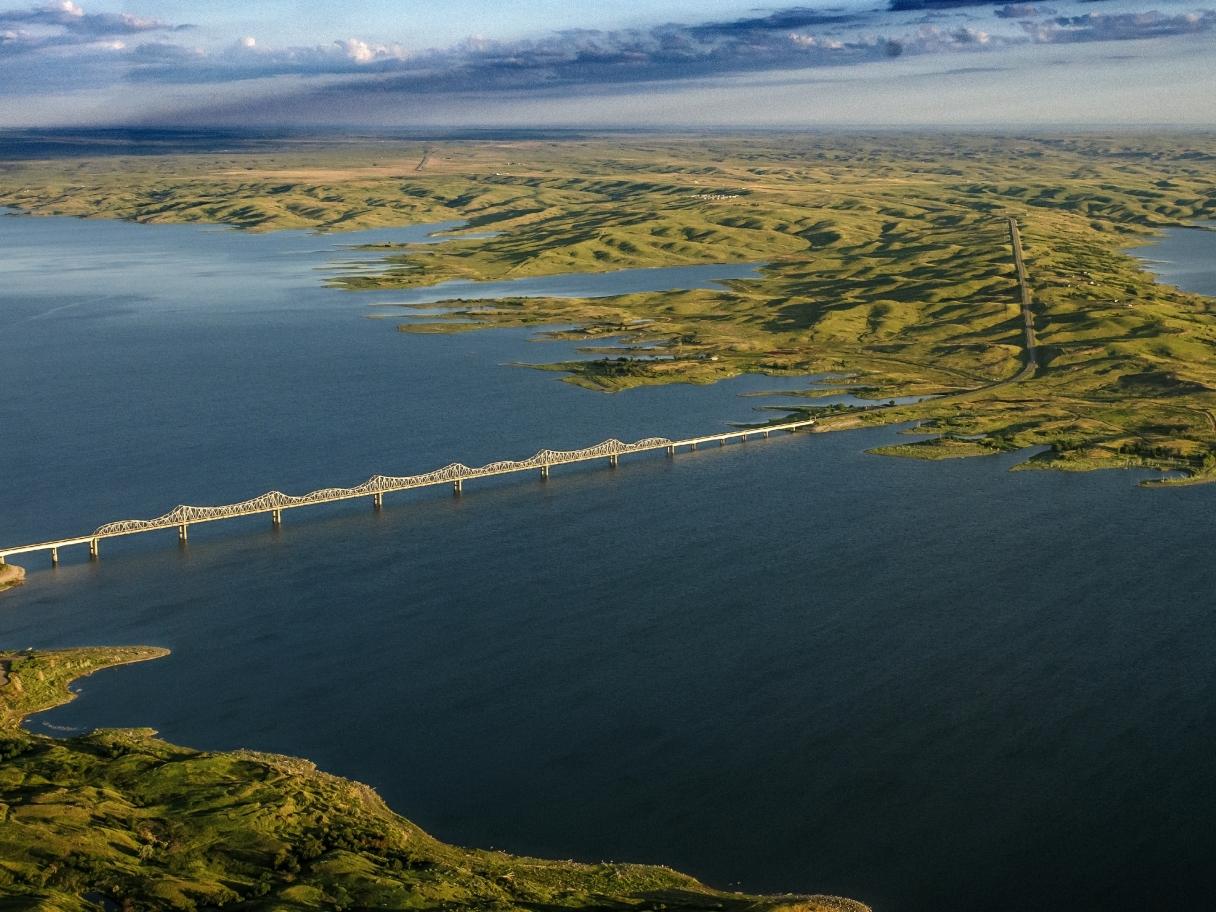 9. BALLOON INSTEAD OF HIKE THROUGH THE BLACK HILLS
If you can't decide which hike to take and want to see as much of the Black Hills as you can in a limited time frame (or you're just an adrenaline junkie), taking a hot air balloon ride with Black Hills Balloons is for you. It's not the cheapest adventure, but it's certainly one of the most memorable. Weather permitting, you can hop on a ride anytime between May and October.