The Black Hills National Forest covers more than 1.2 million acres in western South Dakota and northeastern Wyoming, with activities for just about anyone who likes to spend time outdoors. Known as an "Island in the Plains," the hills rise up out of the prairie creating a variety of terrain for activities ranging from mountain biking to rock climbing to hiking. Off-road enthusiasts will love exploring more than 600 miles of ATV trails throughout the forest that weave through canyons and gulches, across plains, and past amazing rock formations.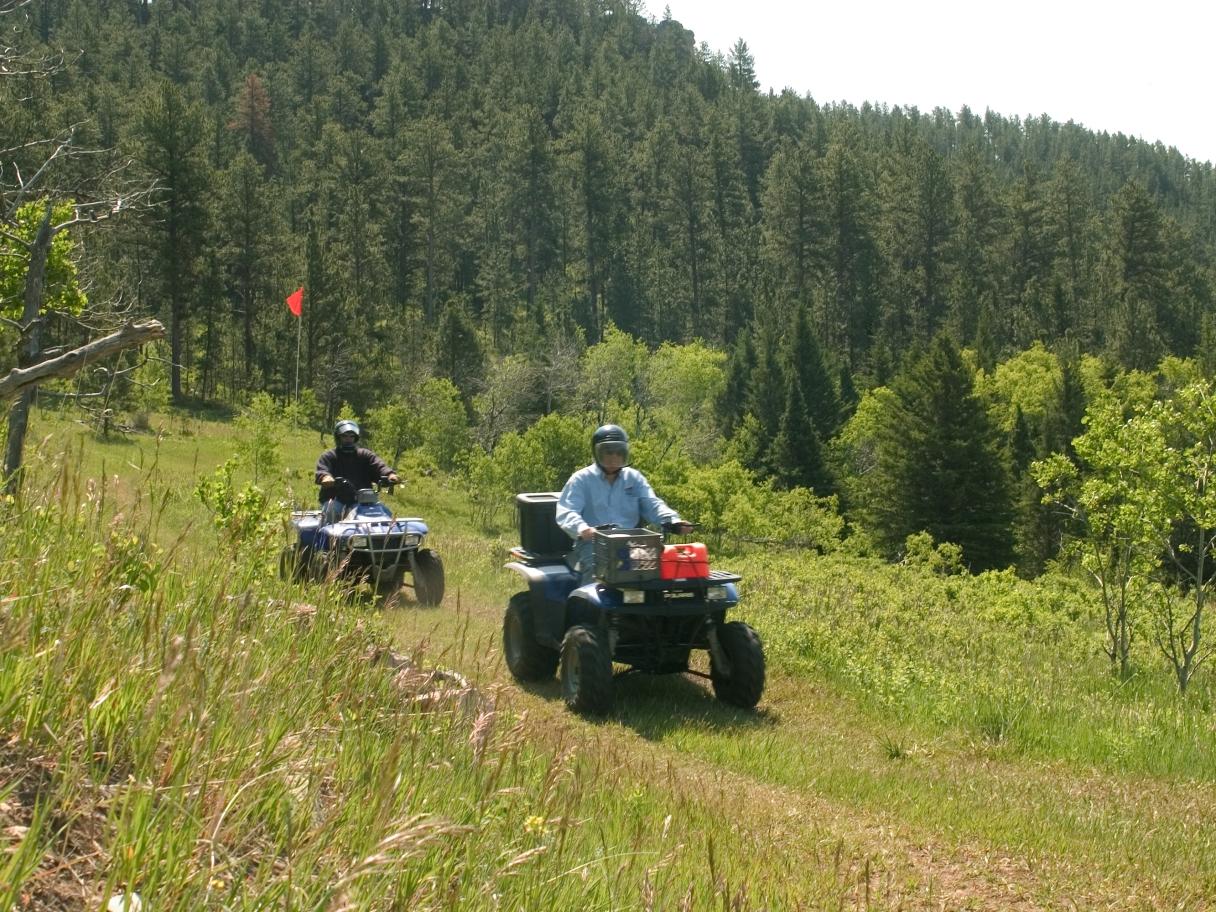 Where are The Northern Hills?
The Northern Hills area, near Deadwood, is a great starting point for those looking to go on an ATV adventure. The ponderosa pine forest, with its interesting rock formations and abundant outdoor activities, draws more than a million visitors every year. From here, jump on trails near Iron Creek Lake, Galena, Nemo, or west of Cheyenne Crossing, to connect with the 600+ mile Black Hills National Forest Motorized Trail System. Explore canyons and gulches, plains and lakes, and impressive rock formations as you cruise along.
Where Should I Ride?
There are 20 trailheads in total throughout the forest, and plenty of parking at each one. Trails can be tricky to follow, so make sure you take an updated Motor Vehicle Use Map (MVUM) or take advantage or take advantage of the downloadable mobile app. If you want to make a weekend out of it, there are both backcountry and developed campsites.
Who Will Love It?
The Northern Hills is a great place for anyone looking to go out for a couple hours, or a family looking to camp and ride for the weekend. There is no other place like this forest in the United States, so if you are tired of riding the same old trails, it's worth a trip to western South Dakota.
How Do I Get There?
The best place to get to the Northern Hills area is from Deadwood. You will need a permit, and there are regulations to be aware of, so check out the Forest Service website before you go. Though most of the trails are well marked, it's a good idea to have the map with you.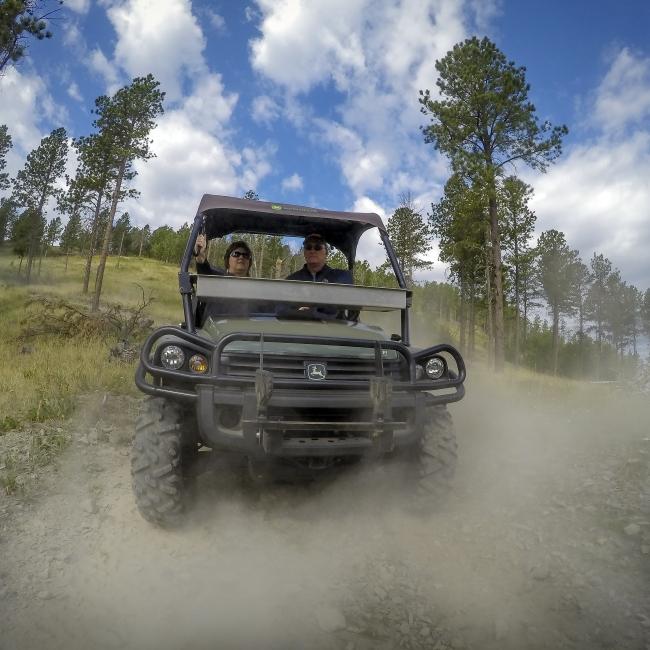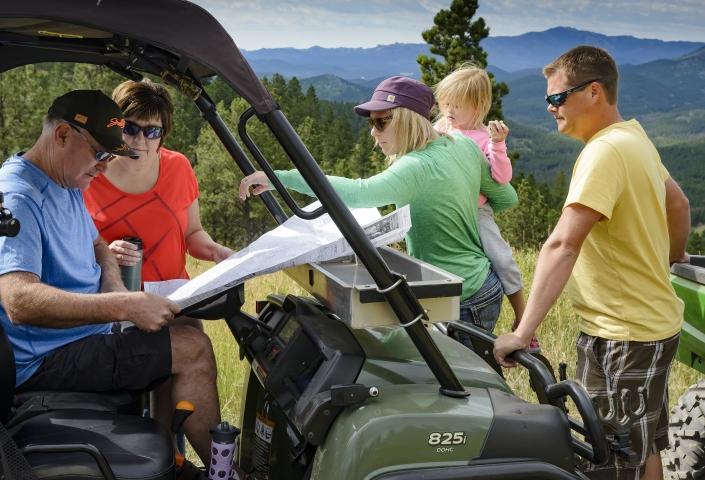 Tips
Difficulty: 2 stars
The trails are well-maintained, but not always marked on the ground, so you will want to have a map with you.
Time To Complete: 4.0 hours
You can spend anywhere from a couple hours to a couple days exploring the trails in the Black Hills National Forest.
Distance: 600.0 miles
The Black Hills National Forest Motorized Trail System has more than 3,600 miles of roads and 600 miles of trails for ATV, UTV and other off-road riders. This includes 347 miles of trails for vehicles 62 inches and less in width.
Seasonality: Spring, Summer, Fall
Spring and fall depend on the snow, so summer is the best time to ride.
Fees/Permits: Yes
Trail system fees are $20/week per vehicle or $25 for an annual pass.