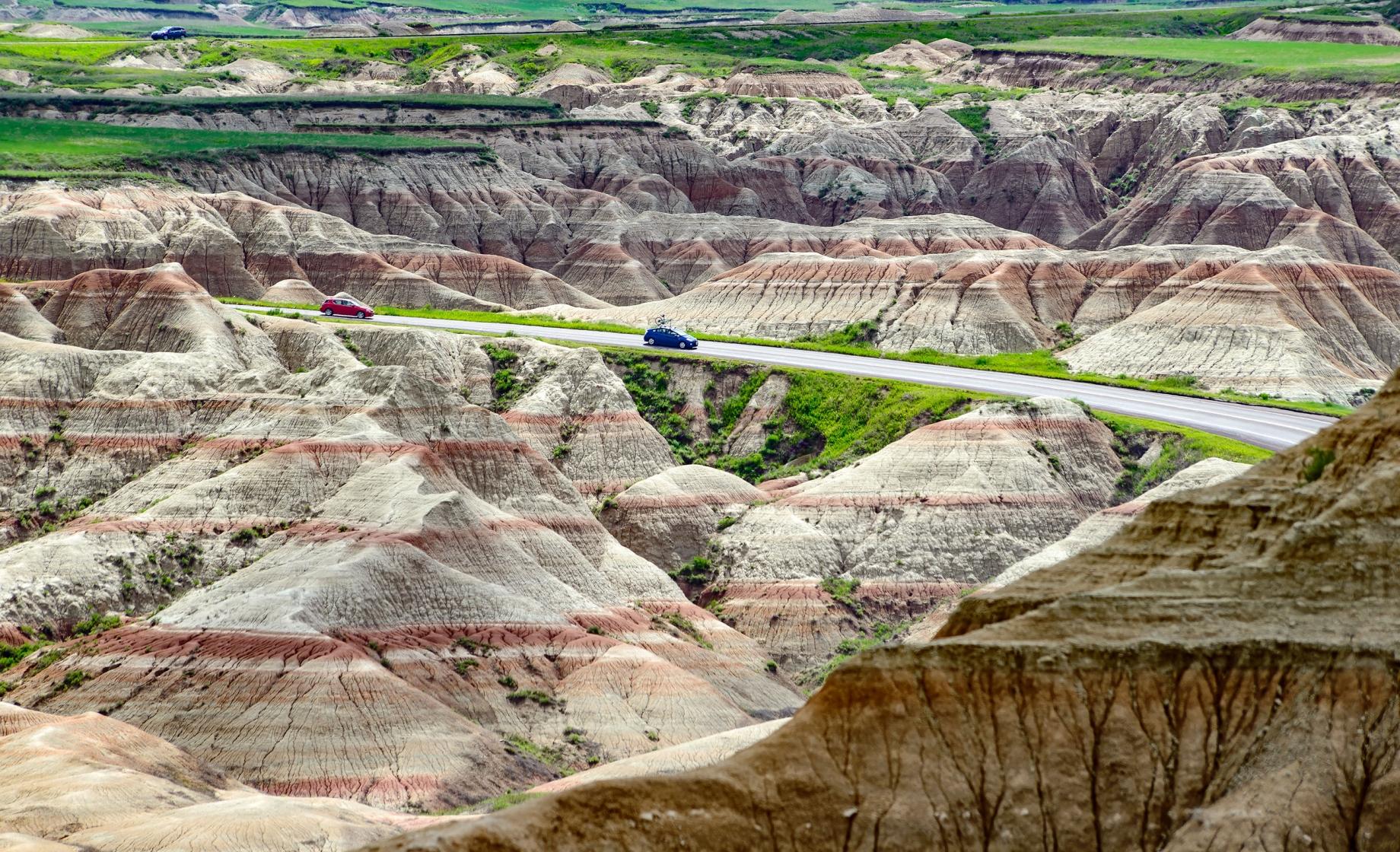 Some describe it as "surreal" or "otherworldly," but the Native Americans were the first to call it "mako sica" or "bad lands." We think you'll come up with your own description for Badlands National Park.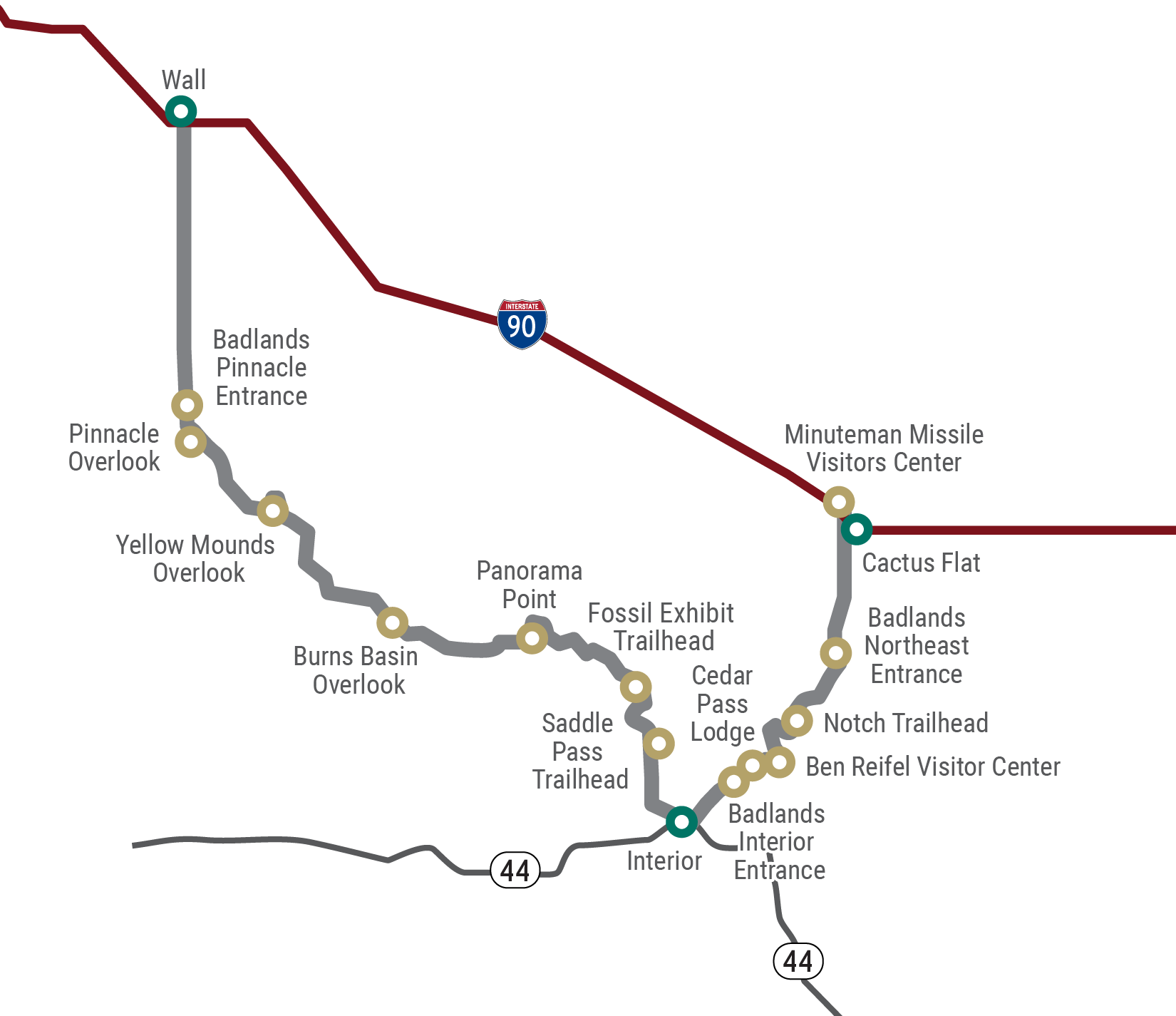 It would take about one hour to drive the 39-mile loop of South Dakota Highway 240 between the towns of Cactus Flat and Wall without stopping, but almost no one does that. Breathtaking rock formations and native grasslands filled with numerous species of plants and animals guarantee you'll want to pause somewhere along the route to enjoy the view. There are 16 designated scenic overlooks to conveniently and safely pull-off on the side of the road to take in the sights and snap outstanding photos. These overlook points can be found on the National Park Service site.
Stretch your legs along one of the many hiking trails and remember to keep your eyes peeled for the black-footed ferret, one of North America's most endangered animals. More commonly seen wildlife includes pronghorn antelope, mule deer, prairie dogs and numerous birds. Buffalo can most often be found along the Sage Creek Rim Road, a gravel spur off the western end of the Badlands Loop Road. Twisting curves climb through passes in the Badlands "wall" of rugged rock pinnacles, buttes and mounds. This is one of those roads that motorcycle riders and sports car enthusiasts love so much that it has been featured in driving video games, but is an enjoyable cruise with any vehicle.
For those wanting to know more about the landscape and life here, the Ben Reifel Visitor Center is at the southeastern tip of the loop, next to Cedar Pass Lodge. Ranger-guided programs and hikes are offered.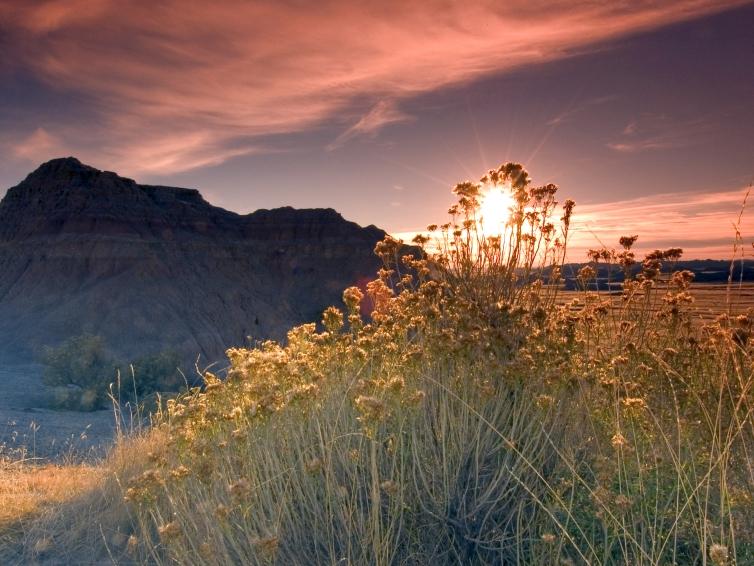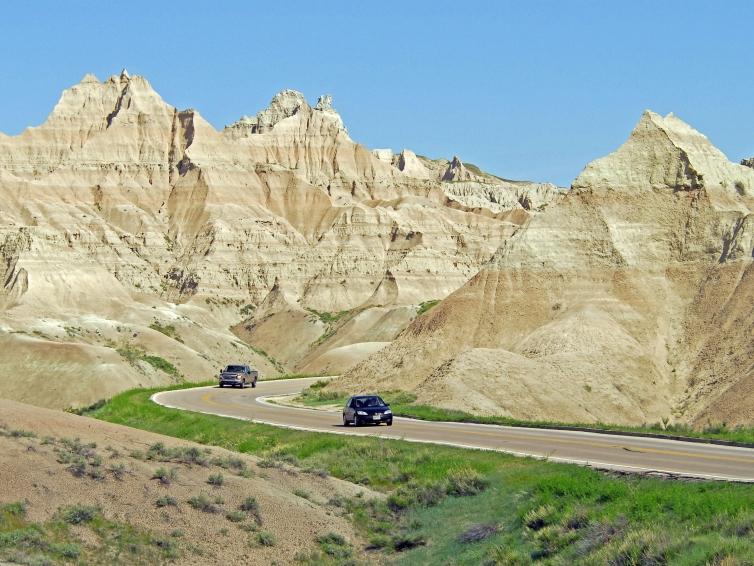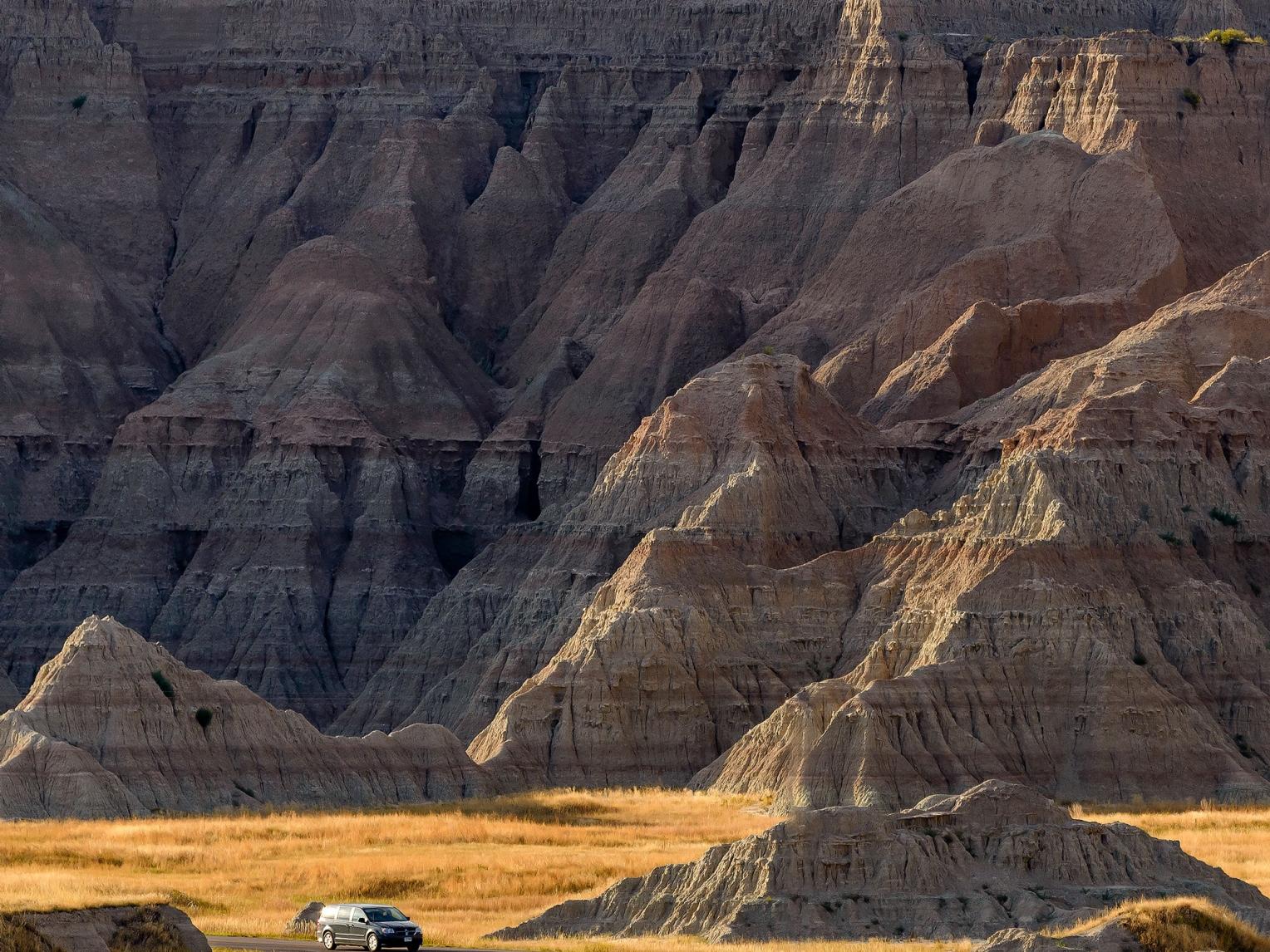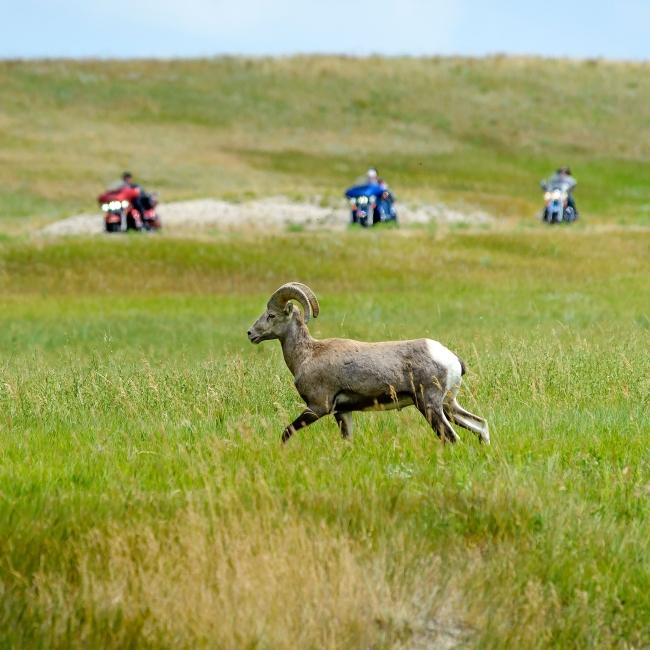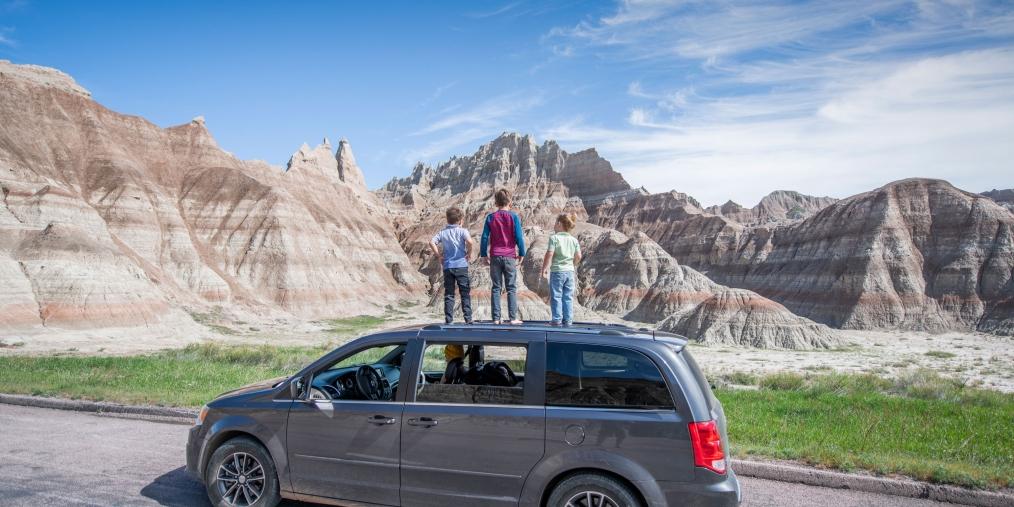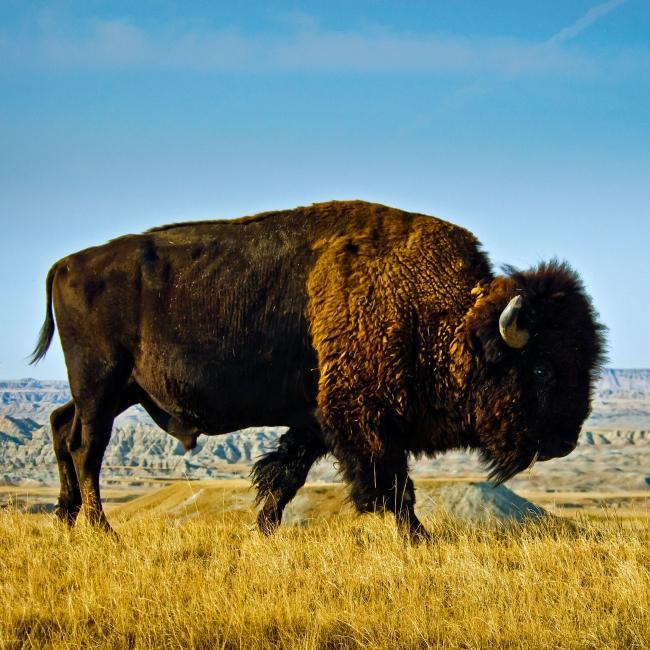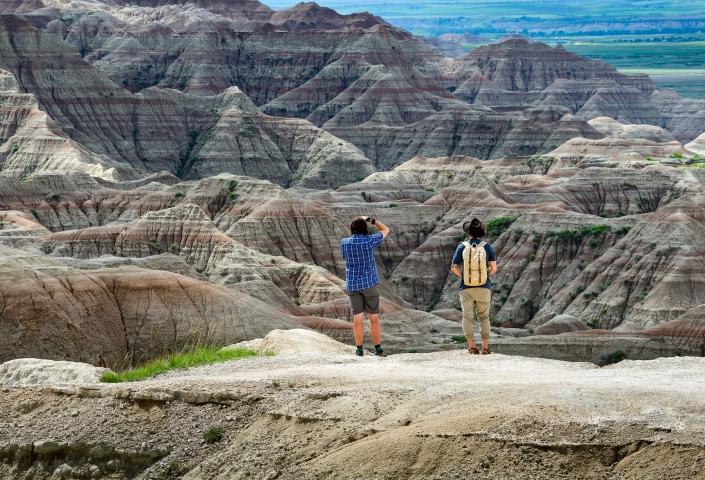 Hiking and photography go hand in hand in the Badlands
SEE WHAT GREAT PLACES ARE WAITING FOR YOU ON YOUR SOUTH DAKOTA ROAD TRIP