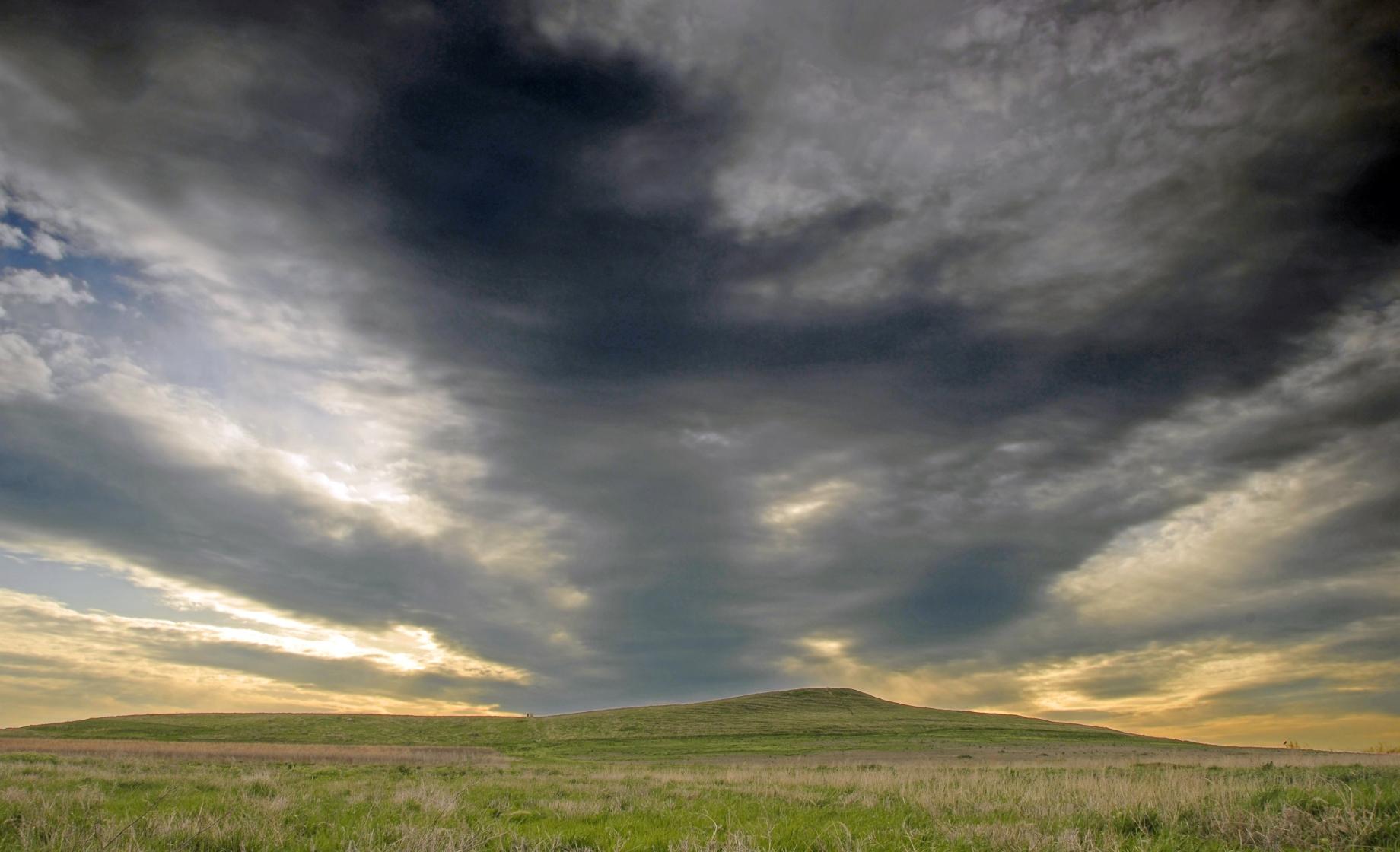 See where Lewis and Clark actually stood.
IT'S BEEN [more than] 207 years since Lewis and Clark headed for Spirit Mound after camping just below the Vermillion bluffs. They'd heard the conical land formation was inhabited by little spirit people – Native Americans have long viewed the place as the home of the spirits. According to the journals, the explorers stood on the pinnacle, marveling at "numerous herds" of grazing buffalo.
You may not view buffalo, but visitors today can hike a three-quarter mile trail to the top. The historic property five miles north of Vermillion was being used as a feedlot when it was purchased in 2003. Spirit Mound Trust, the National Parks Service and the state of South Dakota have worked together to remove buildings and restore the 320 acres surrounding the mound with native grasses. Interpretive signs and a day use area are now located at the intersection of Hwy 19 and 312th Street. 
Identifying exact spots where Lewis and Clark's Corps of Discovery stopped is difficult because the Missouri River has shifted continuously over the years. Thomas Gasque, Lewis and Clark expert and USD professor, says there are about six places across the country that can be pin pointed, which increases interest in Vermillion and Spirit Mound. "This is really one of the very few places where we can say it is certain that they actually stood," he said.
For more information about Spirit Mound, including a map of the trail, visit SpiritMound.org.
---
Copyright © 2011, South Dakota Magazine