What Should I Expect on Storm Mountain?
Storm Mountain is a challenging single track trail with a great balance of uphill and downhill. It is well-marked and easy to follow, and is maintained by a local mountain biking organization. The scenery is mostly the pine trees that make up the Black Hills National Forest, but there are a couple of lookouts with scenic views of the area. The main loop is 11.6 miles, but there are several shorter sections of 3-5 miles if you don't have all day.
Who is the Trail Best For?
The trail is a great destination for hikers and mountain bikers. It is only about 30 minutes away from Mount Rushmore, so you could definitely make a weekend trip out of the two destinations. It might be a little long and challenging for kids, but is great for anyone in reasonable shape or looking for a technical hike/run.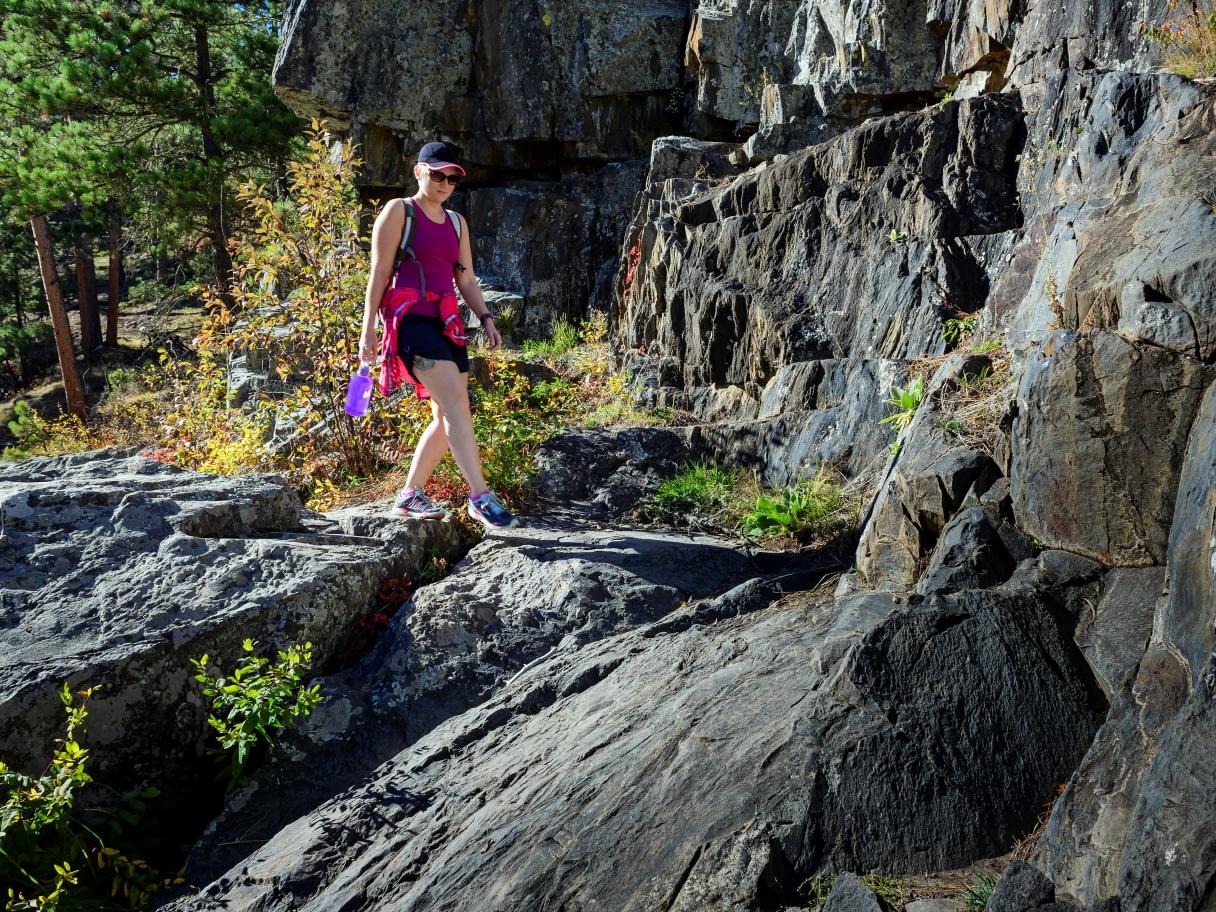 How Do I Get to Storm Mountain Trail?
The Storm Mountain Trail is southwest of Rapid City. Take US Highway 16 west for 13 miles to Silver Mountain Road. Make a slight right on Silver Mountain Road, then turn right on Storm Mountain Road, and the trailhead is about 1.5 miles ahead. Watch for mountain bikers who typically ride the trail counterclockwise.
Tips
Difficulty: 4/5
The trail is tough, with some hills and rocky sections.
Time To Complete: 5.0 hours
It should take about 4-6 hours to hike this trail.
Distance: 11.6 miles
The main loop is 11.6 miles, but you can add more mileage or connect to other trails for a longer adventure.
Seasonality: Spring, Summer, Fall
These trails are best when snow and ice are no longer on the ground.
Dog Friendly: Yes
Dogs are allowed off leash.