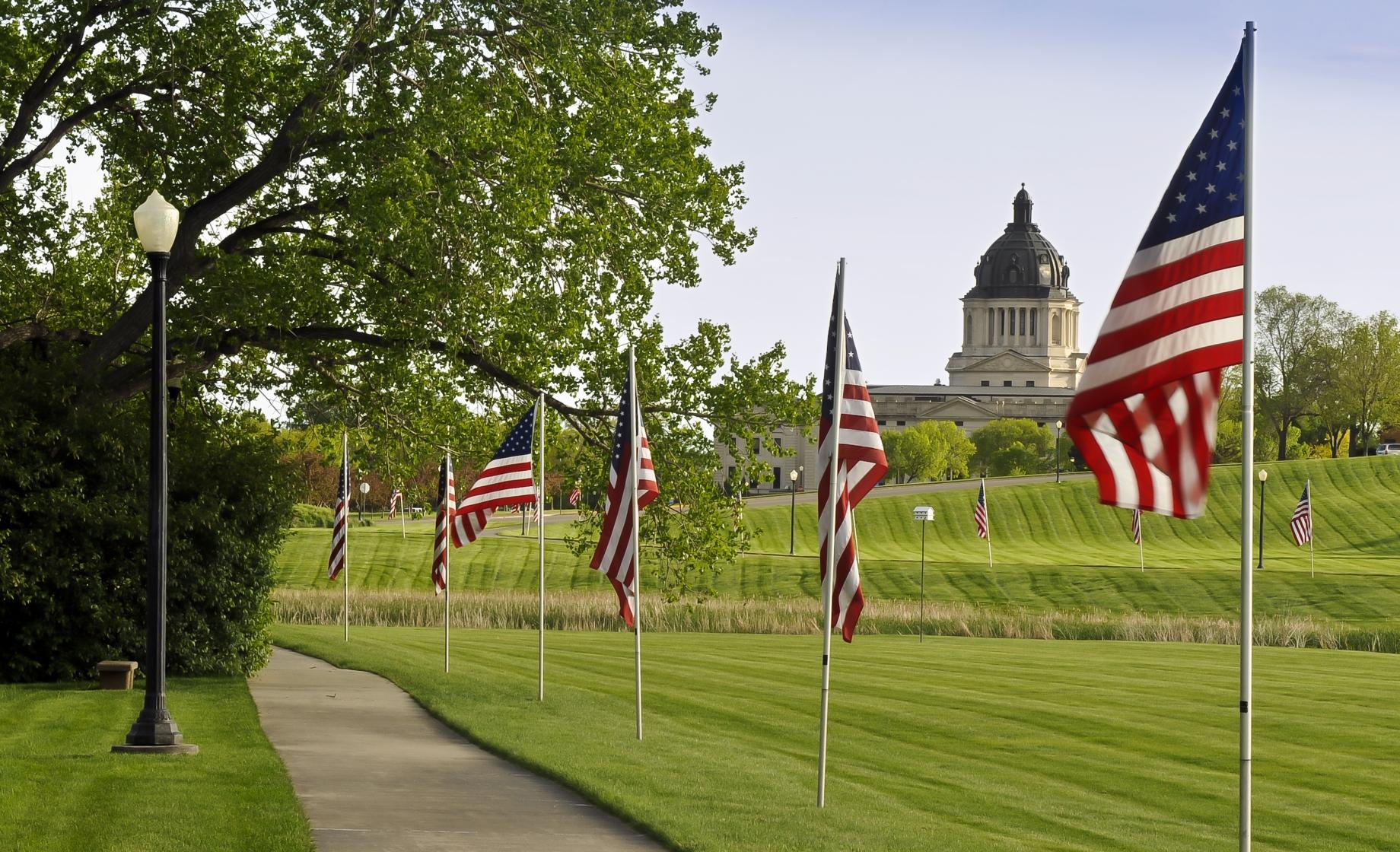 It doesn't have to be Memorial Day weekend for families and friends to gather and honor the sacrifices made by our nation's heroes. South Dakota has a proud military tradition, resulting in plenty of ways to honor the men & women who've given their lives to protect our freedom.
Mount Rushmore National Memorial
The four American presidents depicted on the Shrine of Democracy represent the birth, growth, development and preservation of our country. Soldiers who put their lives on the line for the United States of America uphold these ideals of democracy every day. As a special recognition throughout the year, veterans are invited to participate in the flag-lowering ceremony, which takes place at the Mount Rushmore National Memorial amphitheater each evening at dusk, May through September.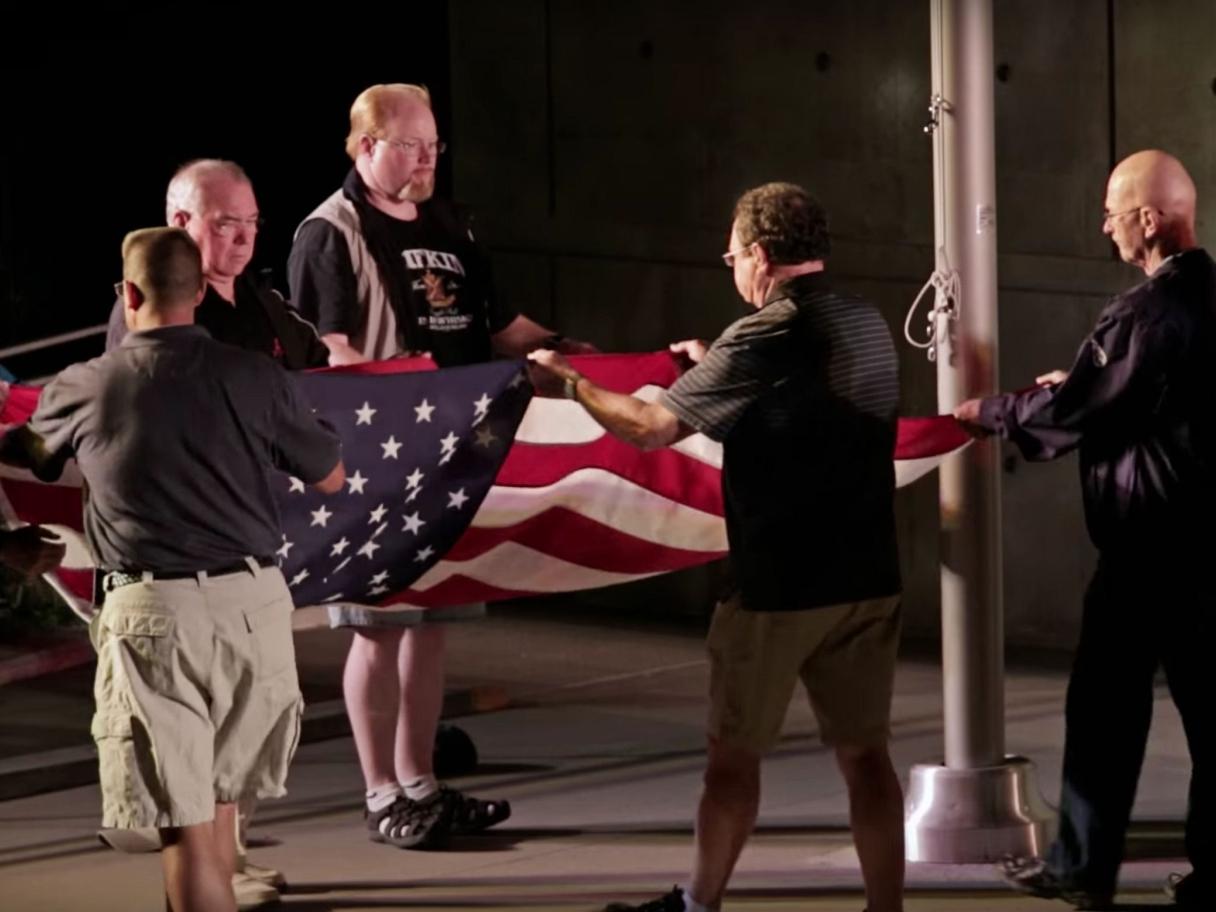 Crazy Horse Memorial
Each year, Crazy Horse Memorial hosts a Memorial Day Open House honoring Native Americans and all the fallen heroes who served in the United States Military. During the event, Native American artists are featured throughout the Welcome Center. Each visitor who donates three cans of food will be admitted to the Memorial for free during this weekend.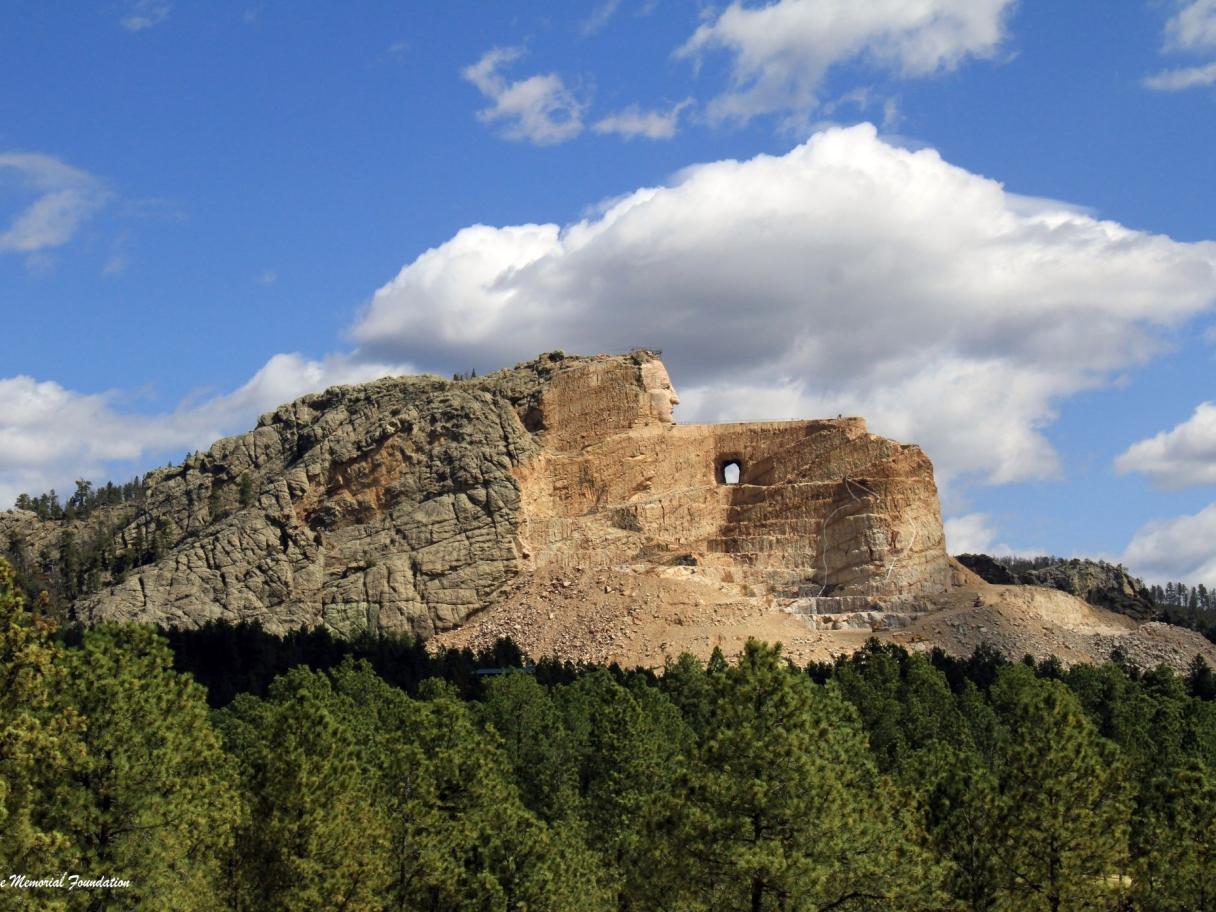 Minuteman Missile National Historic Site
The history of the Cold War is relived at the Minuteman Missile National Historic Site, which lies on the edge of Badlands National Park. This is the first national historic site dedicated to commemorating the events of the Cold War. Tours of the silo and Delta Launch Control Facility are offered to visitors. Visitors can also explore the new exhibits including artifacts, photographs, films and interactive displays.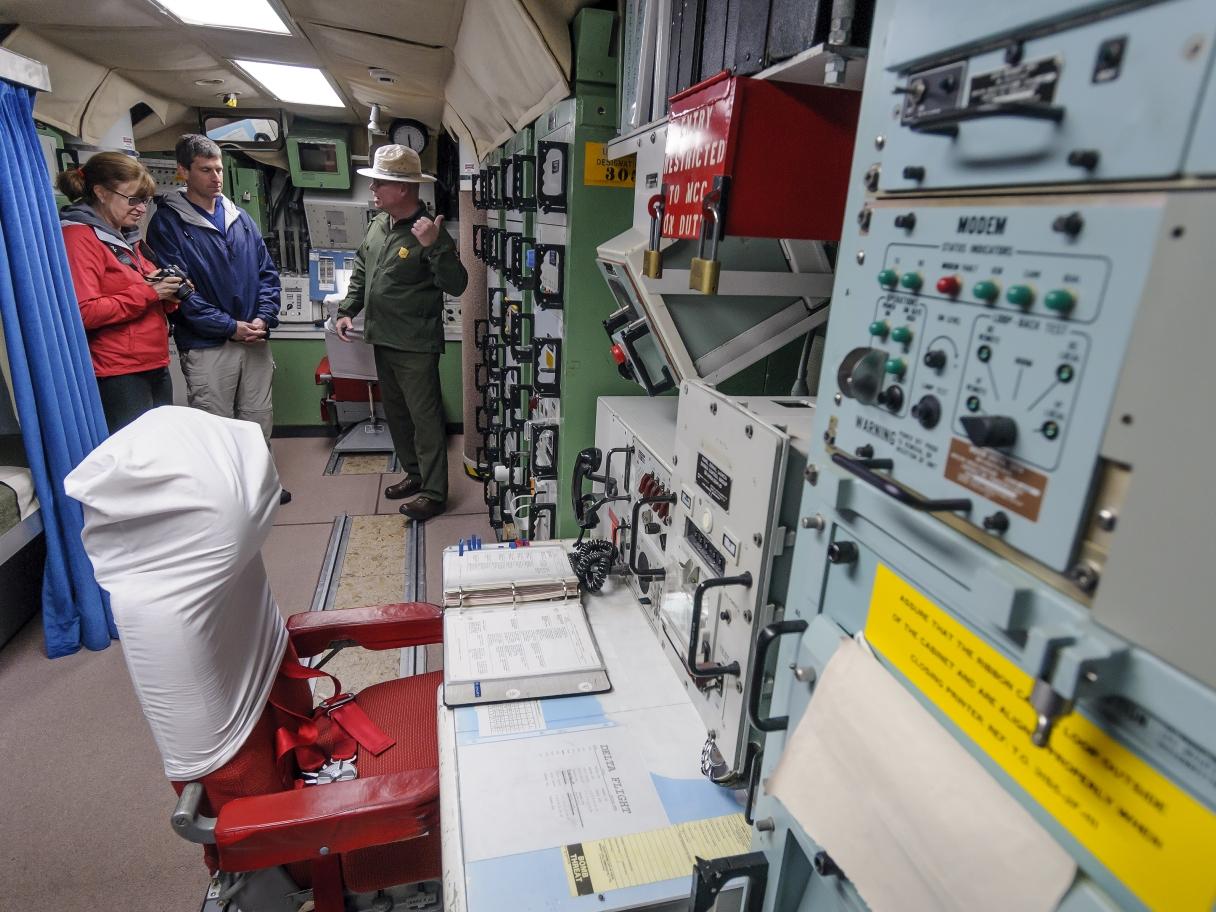 Memorials on the Capitol Grounds
On the grounds of South Dakota's Capitol building in Pierre, bronze memorials and statues immortalize the brave soldiers who perished in action and those who returned home to little acclaim. The World War II Memorial depicts six soldiers fresh off the battlefield, posed in an eternal salute with Capitol Lake as their backdrop. The Korean War Memorial and Vietnam War Memorial also show soldiers as they would have appeared in battle, bundled and tattered. One block to the northeast, the southwestern entrance to Hilger's Gulch Park's walking path features a piece of the World Trade Center, a solemn reminder of those that lost their lives on 9/11.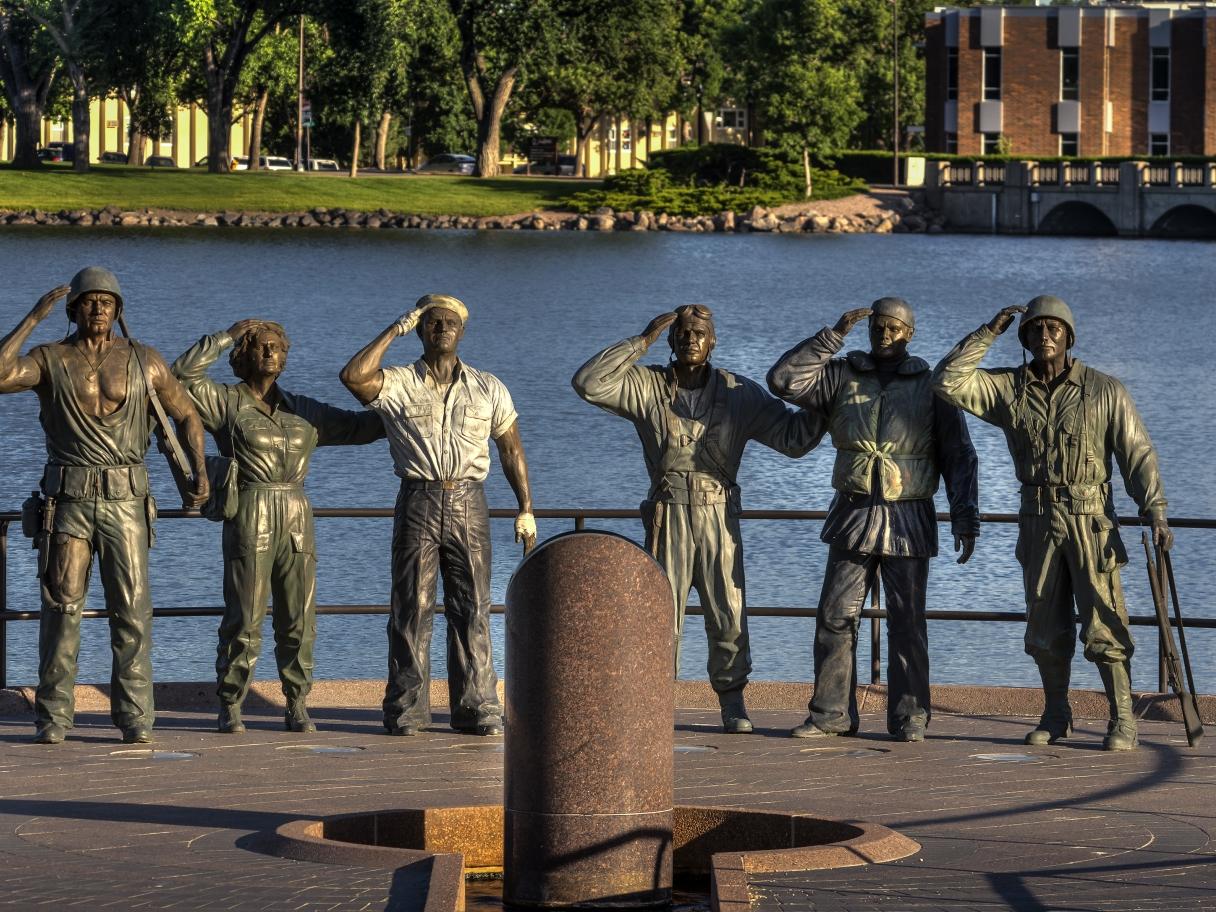 Battleship USS South Dakota Memorial
The USS South Dakota was one of the most decorated warships of World War II and one of the most decorated U.S. battleships in naval history. After the ship was decommissioned, the city of Sioux Falls attempted to acquire it in hopes of creating a memorial, but unfortunately the ship was salvaged for parts. Not to be discouraged, Sioux Falls created the Battleship USS South Dakota Memorial by pouring concrete in the shape of the famed vessel and positioning pieces of the ship that they were able to acquire in their appropriate places.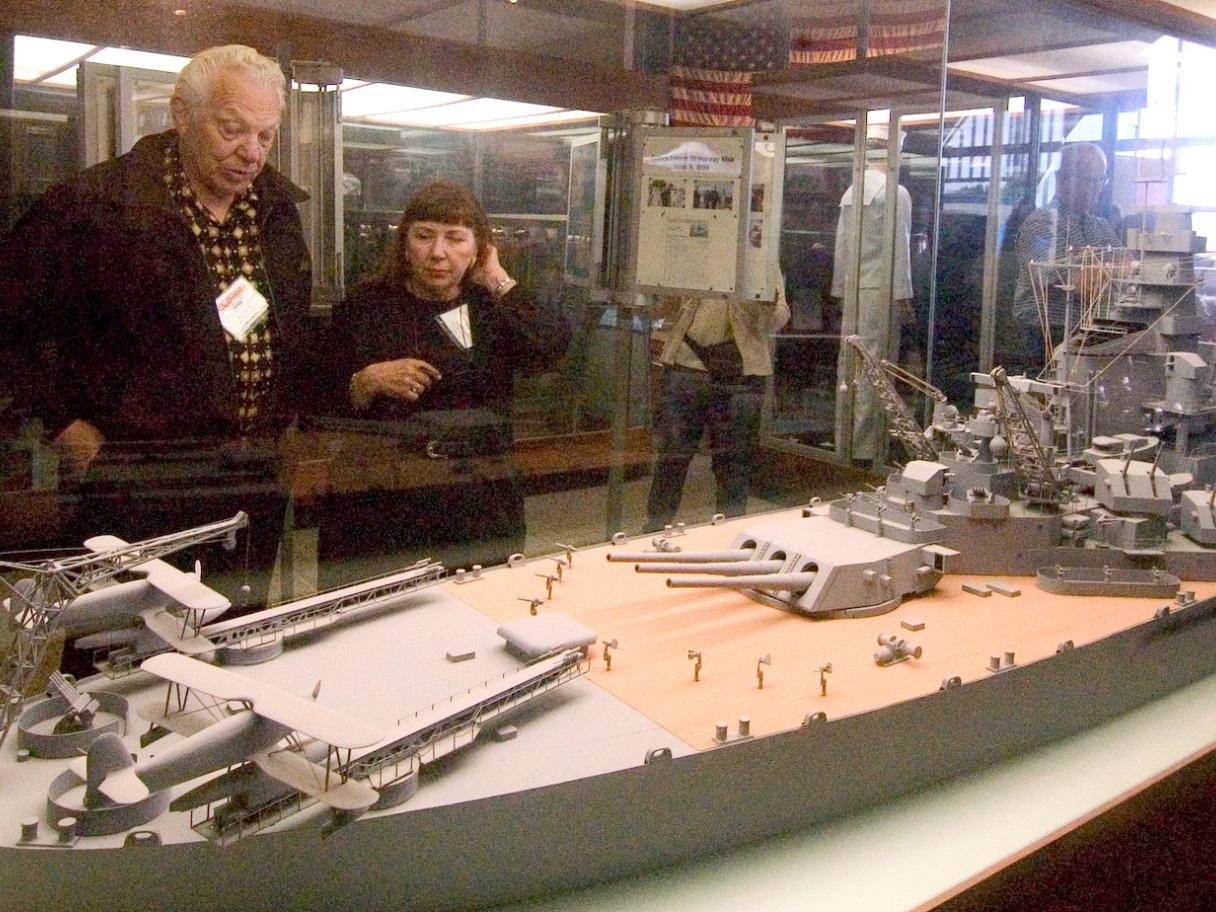 Black Hills National Cemetery
Just outside of Sturgis, nestled in the shadow of the Black Hills, row after row of precisely aligned headstones at the Black Hills National Cemetery offer a somber reminder of the tolls of war. Rolling ponderosa forests flank this cemetery's manicured grounds, creating a tranquil environment for paying respects to the service men and women who are laid to rest here.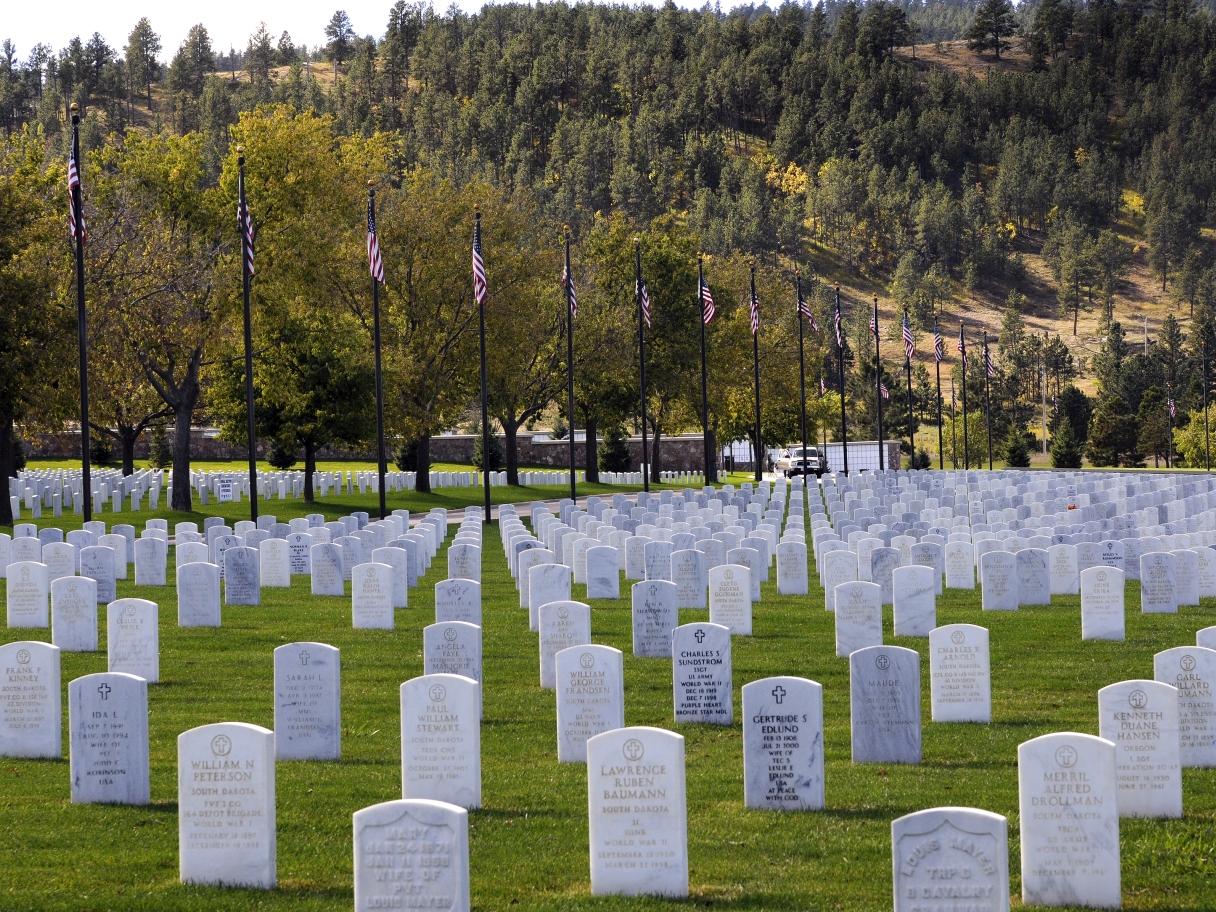 South Dakota Air and Space Museum
Anyone fascinated with flight and the history of aviation will be enthralled with the South Dakota Air and Space Museum. Located on Ellsworth Air Force Base, the museum houses more than 30 vintage military aircraft ranging from World War II bombers to the modern-day B-1. Each exhibit tells stories of the pilots and crews whose high-flying fearlessness has kept America safe over the years. Once you have thoroughly explored aircraft old and new, make your way onto the air force base for a tour of the grounds to see some real American heroes in action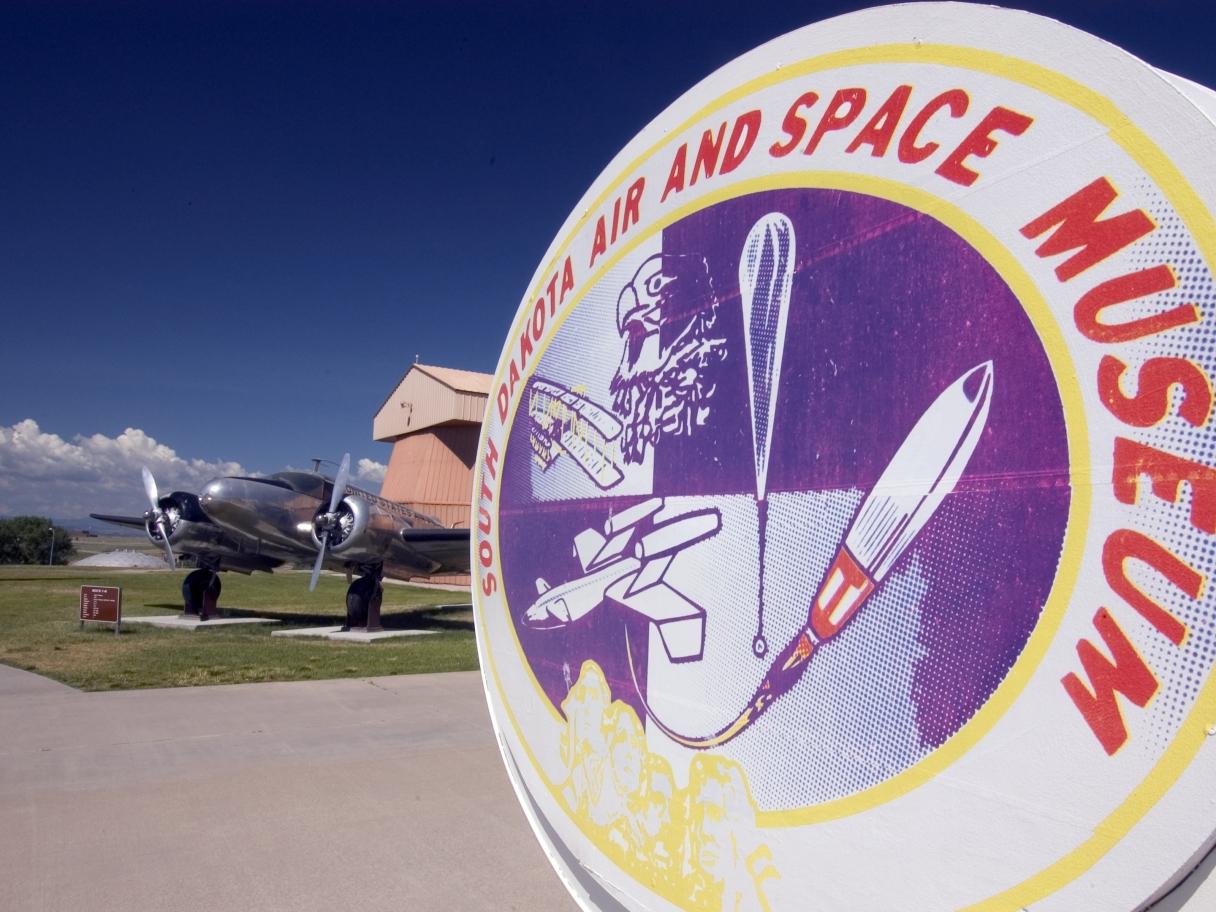 South Dakota National Guard Museum
Not far from the Capitol in Pierre, the South Dakota National Guard Museum aims to acquire, preserve, protect and display military records, equipment and relics. Here, you'll find heavy-duty military memorabilia, including a tank, a plane, anti-aircraft weapons and cannons, not to mention a wealth of knowledge about the South Dakota National Guard during peace and wartime.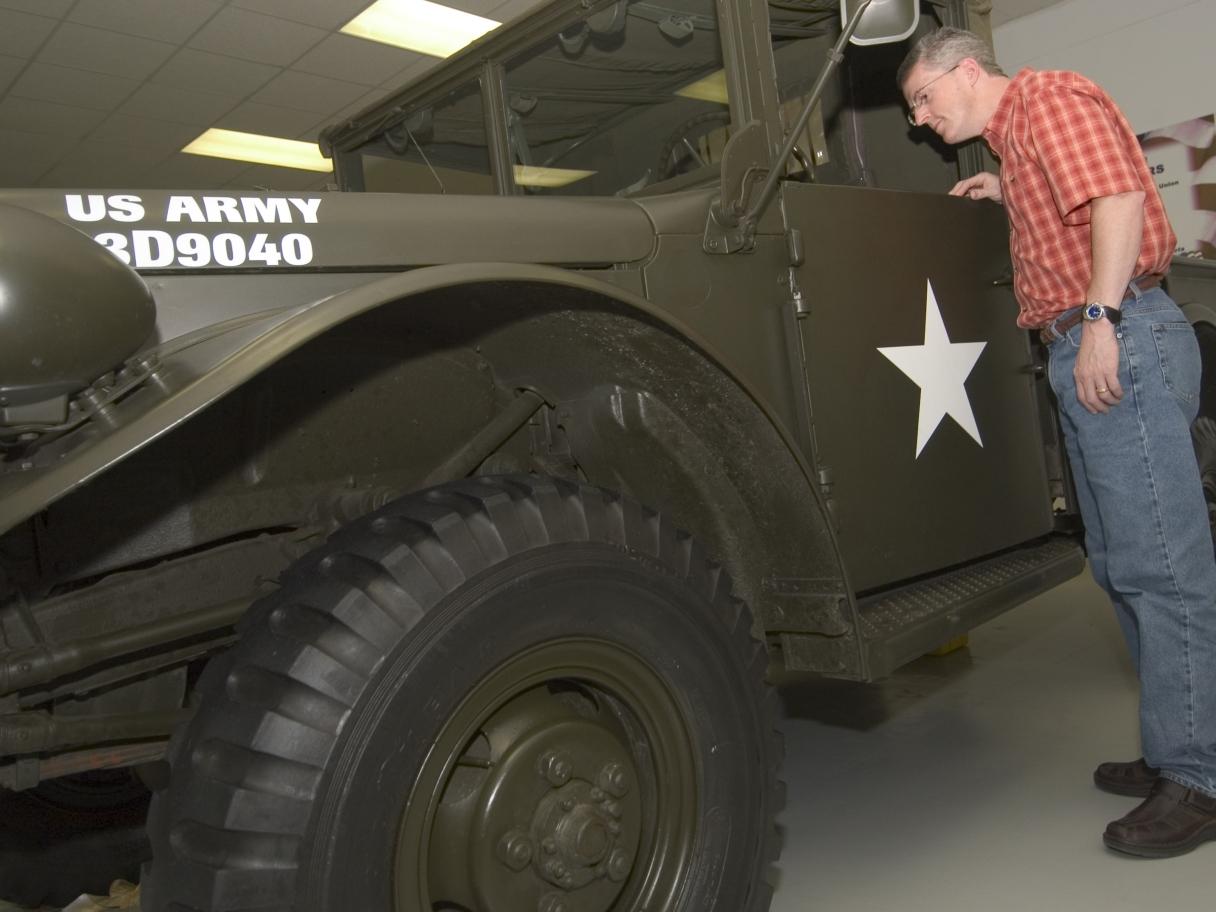 Soldiers & Sailors World War Memorial
Located in Pierre, the state's capital city, the Soldiers & Sailors World War Memorial was originally constructed as a steel-and-sandstone tribute to soldiers who fought during the First World War. Today, it houses the South Dakota Department of Military and Veterans Affairs and serves as a monument to every brave American who fought for our country.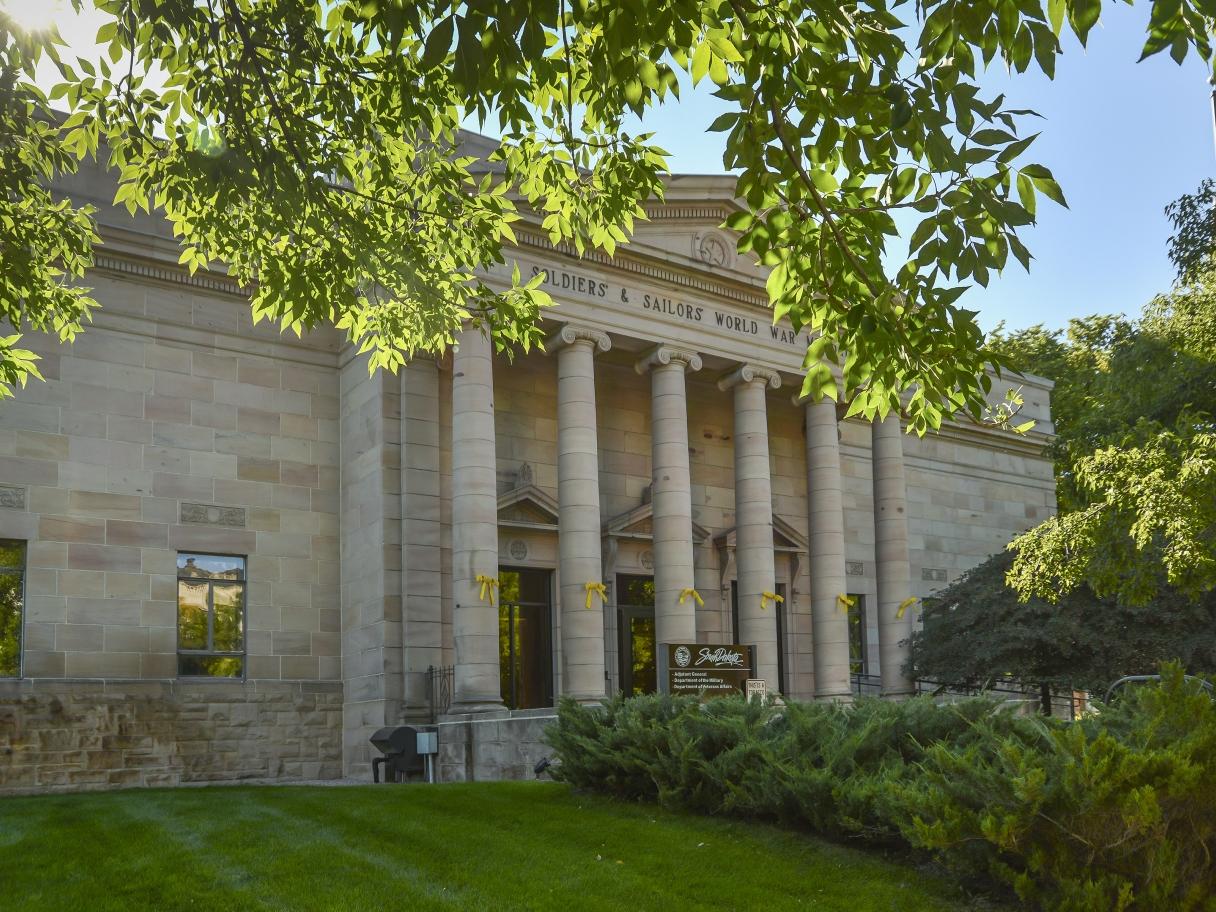 Armed Forces Display & Gifts
After collecting military memorabilia for more three decades, one family has turned a fascination with all things military to a fantastic collection open to the public at Armed Forces Display & Gifts. The ever-growing collection includes weapons, uniforms, photos and equipment — including tanks! — that cover WWI through the present. Located just off Interstate 90 in Wasta, this is right on your way to or from Rapid City — and shouldn't be missed! Open daily from 8 a.m. to 5 p.m. from May 15 to October 1.
Old Fort Meade Museum
Fort Meade was established in 1878. Today, it's not only a military training site but home to the Old Fort Meade Museum, which highlights fascinating parts of military history, including how a decision to play "The Star-Spangled Banner" for a military ceremony led it to becoming the United States' national anthem.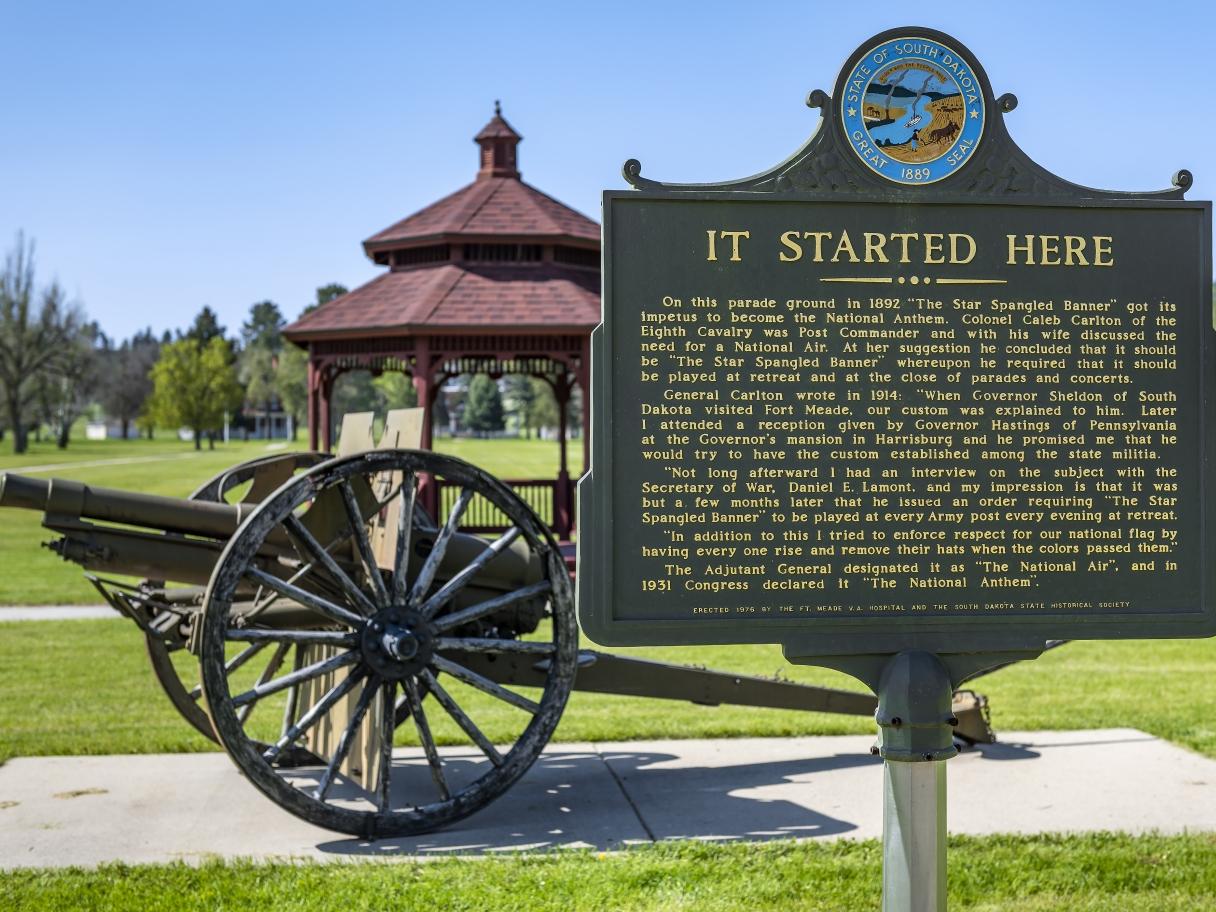 BLACK HILLS WAR MONUMENT
As nine flags wave underneath an open South Dakota sky, six granite walls feature names of the nearly 700 Black Hills military who died in wars from 1918 to the present. Located in Memorial Park near downtown Rapid City, the Black Hills War Monument is an ideal place to pay patriotic tribute to those who served.
South Dakota Veteran's Park
On the banks of the Missouri River in Chamberlain, this park next to the South Dakota Hall of Fame honors veterans and active duty personnel from every military conflict that our country has endured. Pavers donated by members of the armed forces, their family and friends, proudly display the unwavering support that South Dakota has for our troops. Six flags, each representing a branch of the U.S. armed forces, stand waving valiantly at the park's central monument.