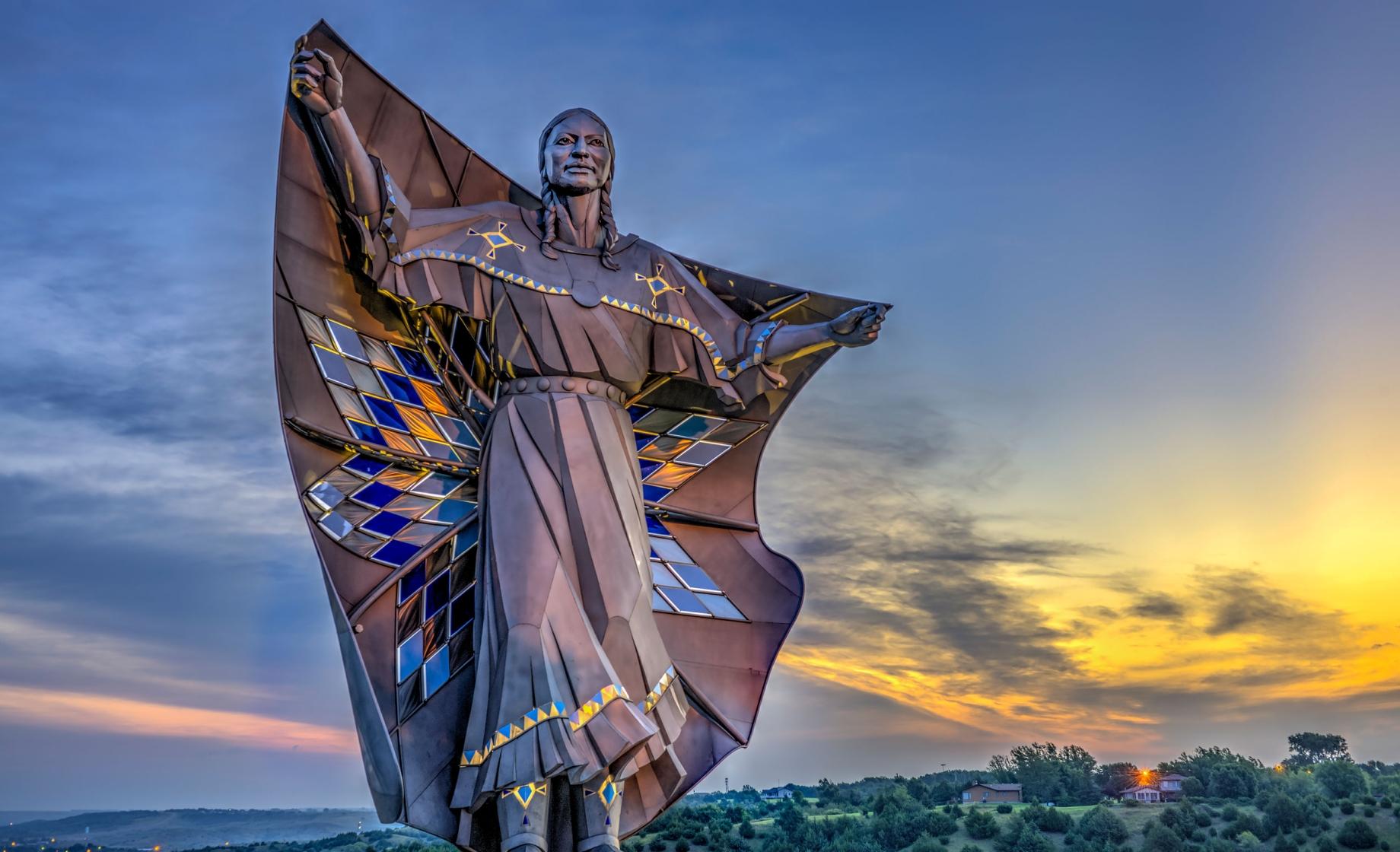 Breathtaking views of the Missouri River, diverse landscapes, and tribal history and culture are showcased on the Native American Scenic Byway running north and south through central South Dakota. The route takes travelers through the lands of the Yankton, Crow Creek, Lower Brule, Cheyenne River and Standing Rock Sioux Tribes.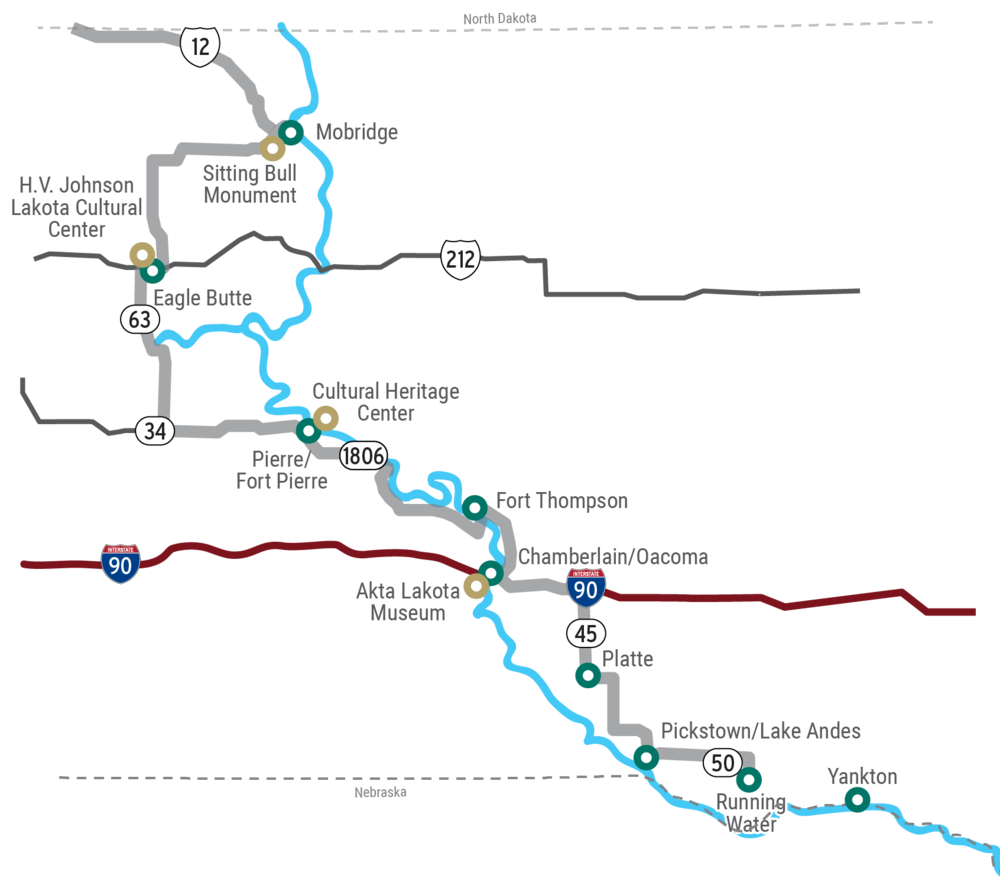 From the Chief Standing Bear Bridge on the Nebraska border to the North Dakota border near Kenel, the byway follows a natural path cut by the Missouri River. Highways 37, 1804 and 50 make up the route from Running Water north to Fort Thompson.
The byway crosses the Missouri River on Big Bend Dam at Fort Thompson and follows Highway 1806 to Fort Pierre. The byway then heads west on Highway 34 and north on Highway 63 to Eagle Butte. Continuing east on Highway 212, the route gives the option of going north on gravel BIA 7 on the west side of the river or following Highway 83 on the east side. At Mobridge, Highway 1806 again heads north to Kenel.
Landscapes along the way includes mixed-grass prairie and rolling hills that end in limestone cliffs that line river in many places. An abundance of wildlife, including prairie dogs, pronghorn and deer, can be spotted as you travel – not to mention bison and elk herds that are maintained by several tribes.
Much of this wild, rugged country remains undeveloped to this day, making this a truly unique road trip. Keep reading to see some amazing sights and sites you can see along the way.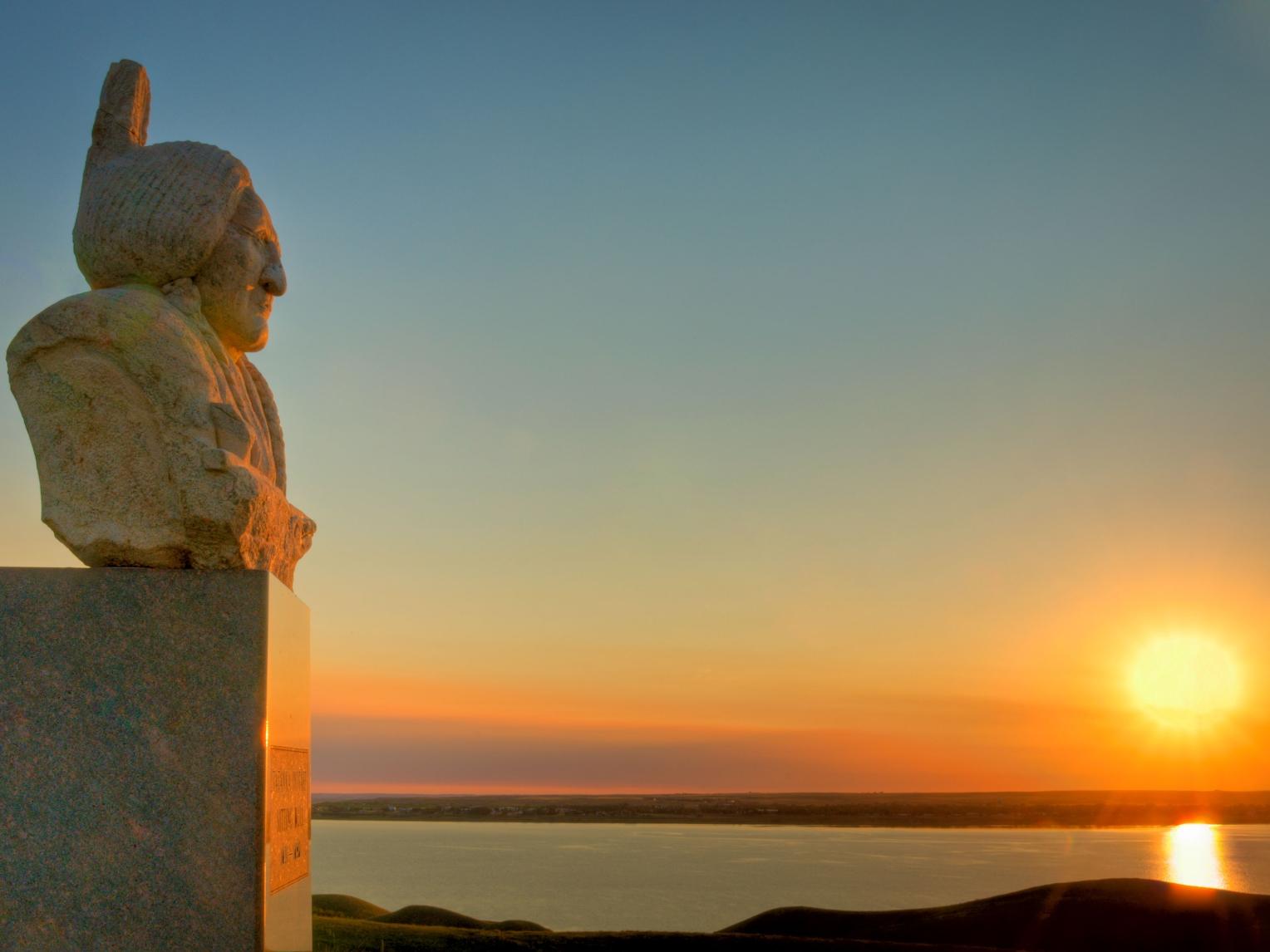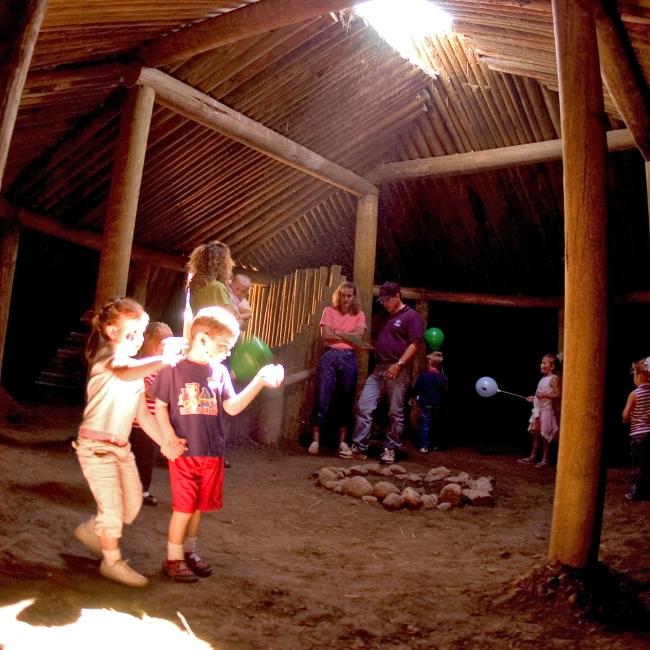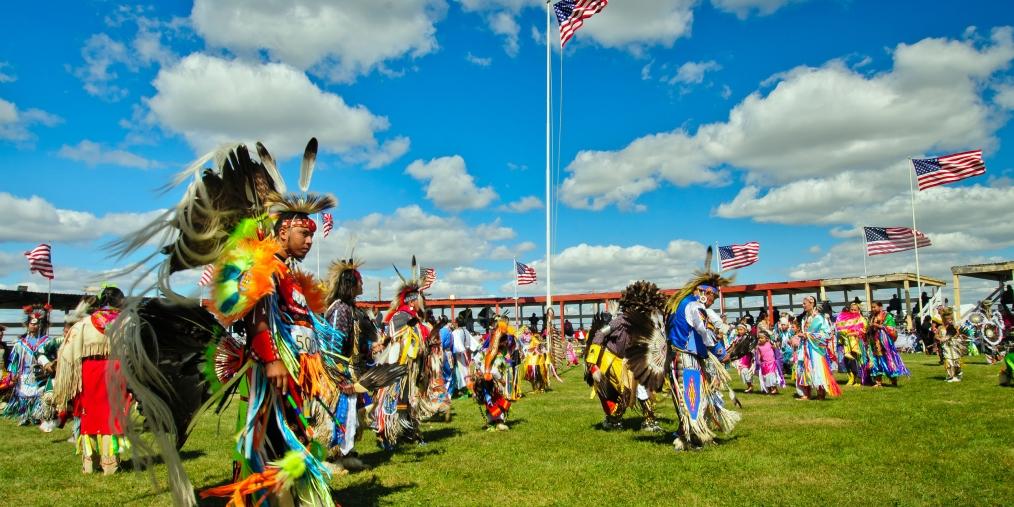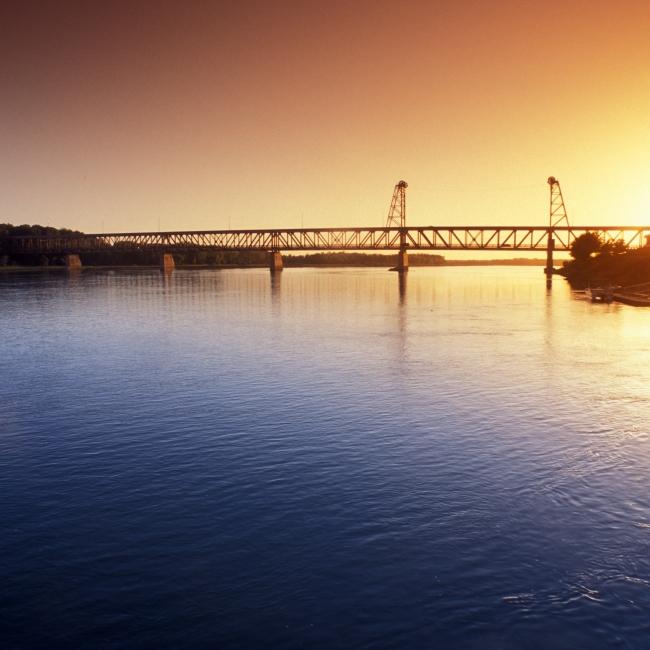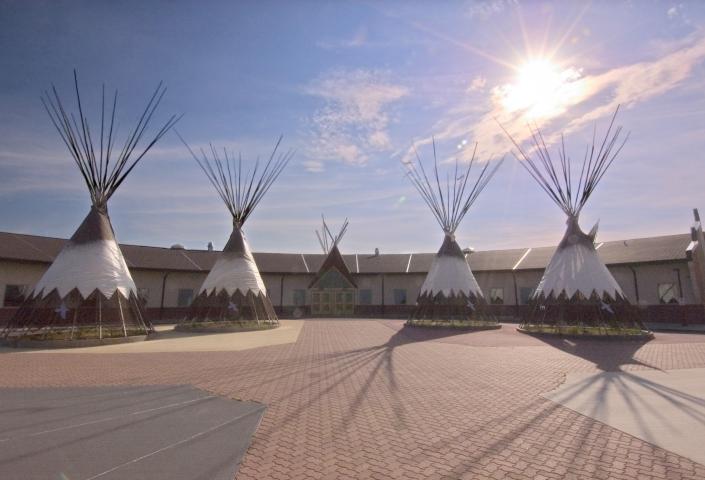 Lower Brule Sioux Tribe Headquarters
SEE WHAT GREAT PLACES ARE WAITING FOR YOU ON YOUR SOUTH DAKOTA ROAD TRIP