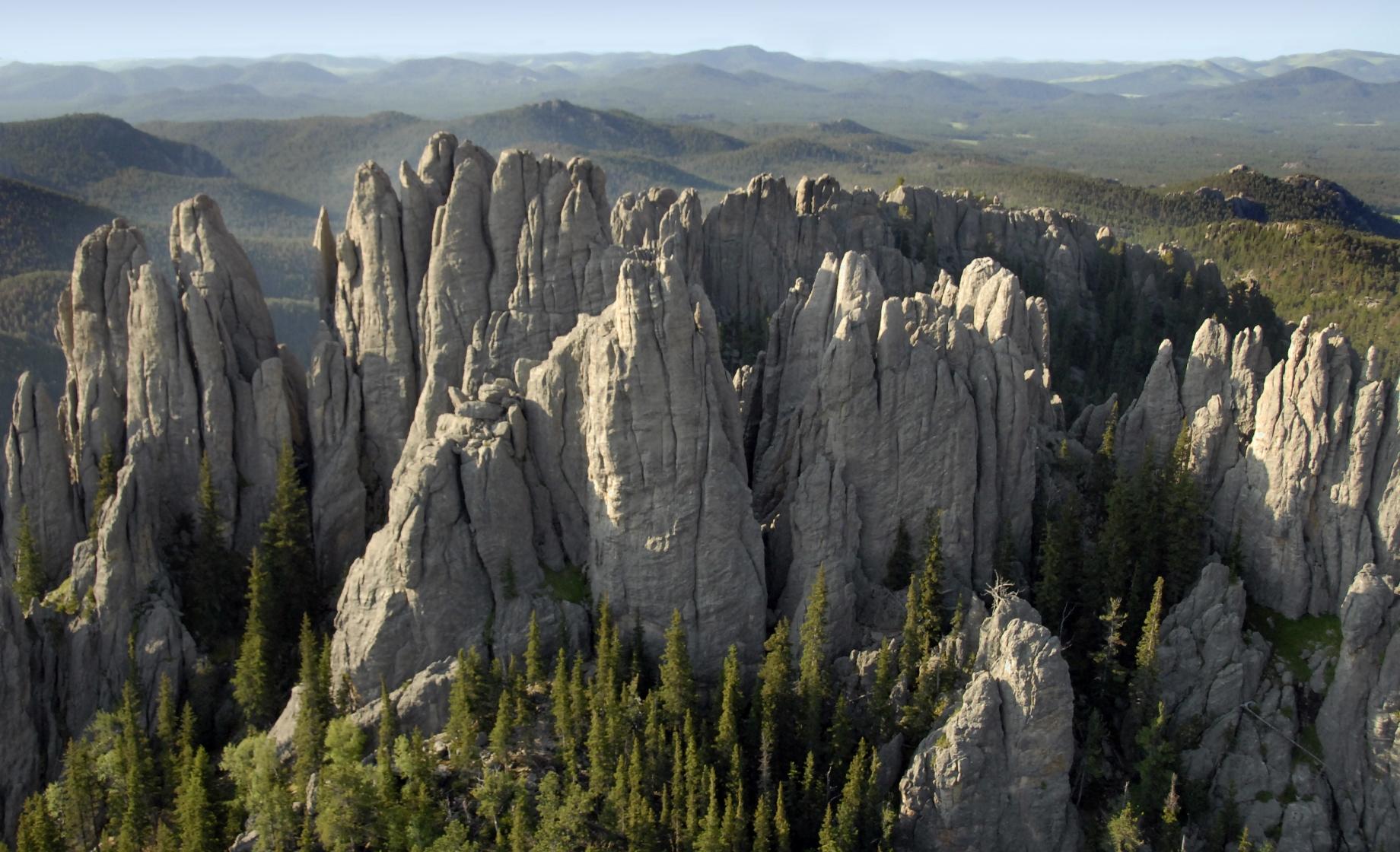 Some of the most incredible roads anywhere make up the Peter Norbeck National Scenic Byway in the Black Hills of western South Dakota. Mix in America's most patriotic monument along the way and you have a never-to-be-forgotten road trip.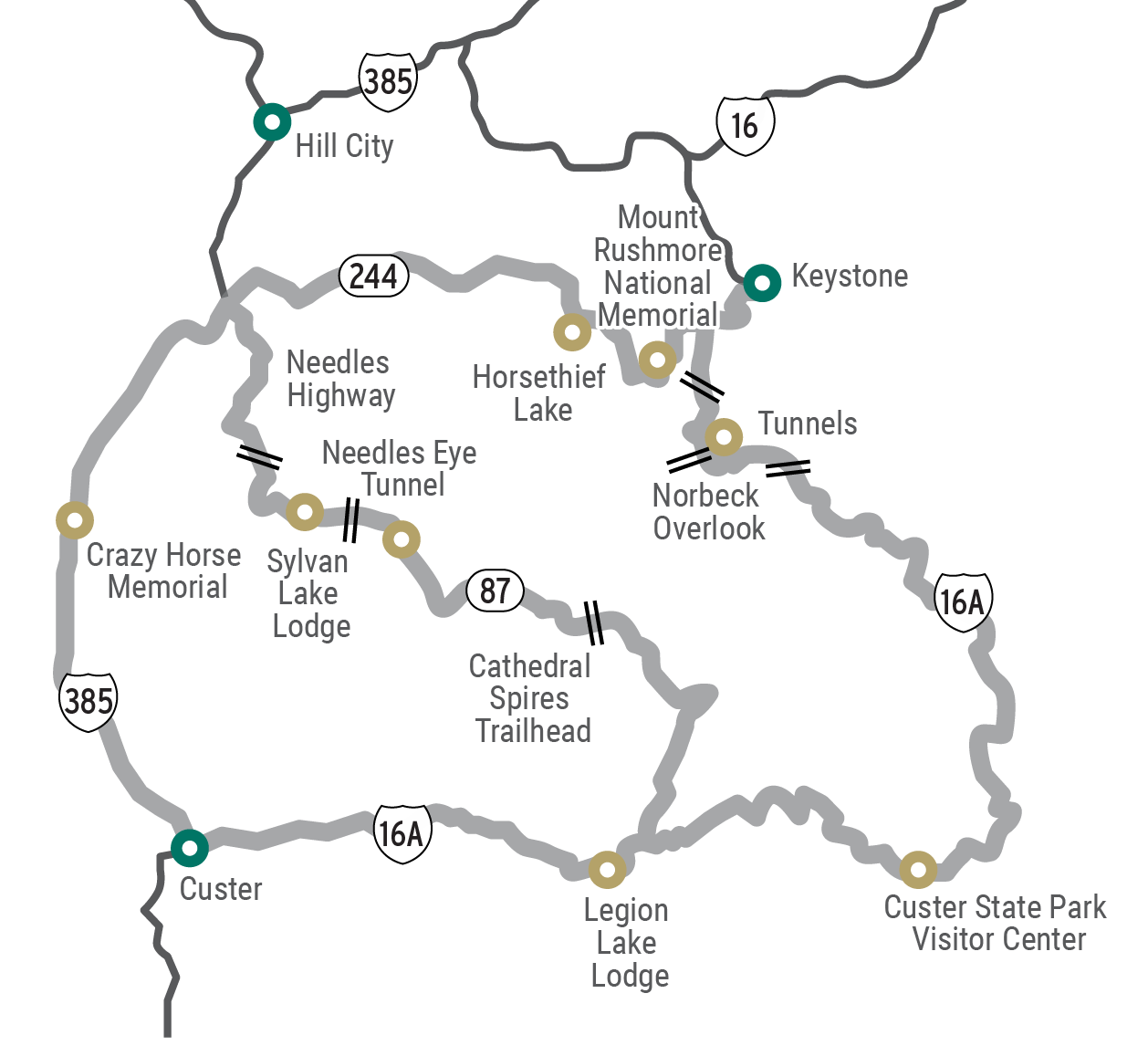 Peter Norbeck was a visionary senator and governor for South Dakota. He personally chose the layout of the Iron Mountain Road in the 1930s and persisted in building it, even after being told it couldn't be done. A masterpiece of artistic engineering, this 70-mile byway includes spiraling bridges, hairpin curves, granite tunnels and awe-inspiring views. No wonder it was named one of the 10 Most Outstanding Byways in America.
Roughly a figure-eight route, the byway travels through portions of Custer State Park, the Norbeck Wildlife Preserve, near Mount Rushmore National Memorial and the Black Elk National Wilderness Area. Highways 16A, 244, 89 and 87 combine to create the route.
A good starting point is the town of Keystone, near the foot of Mount Rushmore. Winding southwest on Highway 16A, also known as Iron Mountain Road, the route leads you around impressive wooden "pigtail" bridges. Several tunnels carved through the granite mountain not only provide a transportation passage, but artistically frame the four faces on Mount Rushmore in the distance.
Continuing west into Custer State Park, Highway 16 intersects with Highway 87, also known as the Needles Highway. Here the road climbs around fantastic granite pinnacles that are a favorite with rock climbers from across the globe. Twisting and turning between the Needles and through a tight tunnel/crack in the rock, this portion of the byway leads to picturesque Sylvan Lake. From here, drivers can choose to turn south and then east to visit more of Custer State Park, or continue north and east back to Mount Rushmore. Beautiful mountain lakes and rocky terrain greet you around every turn.
Shaggy white mountain goats, deer and chipmunks are among the commonly-seen wildlife along the way. You will want to devote most of a day's time to the Peter Norbeck National Scenic Byway. Count on many stops for photographs along the way and a visit to Mount Rushmore National Memorial.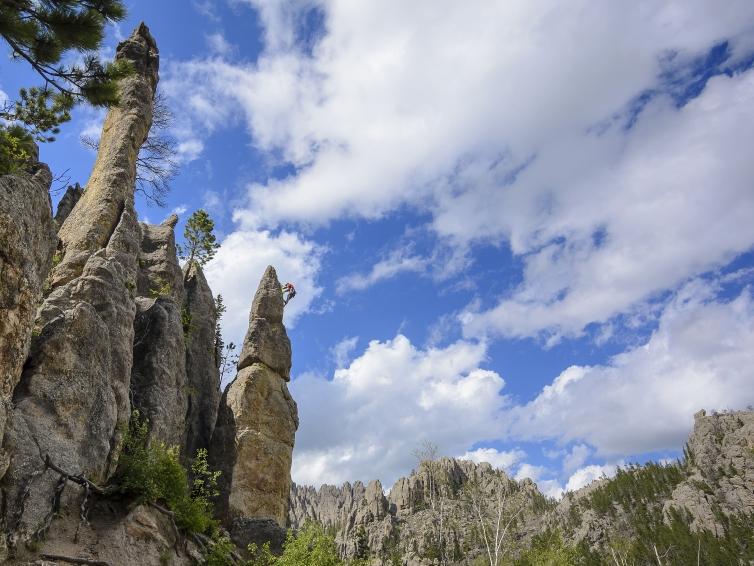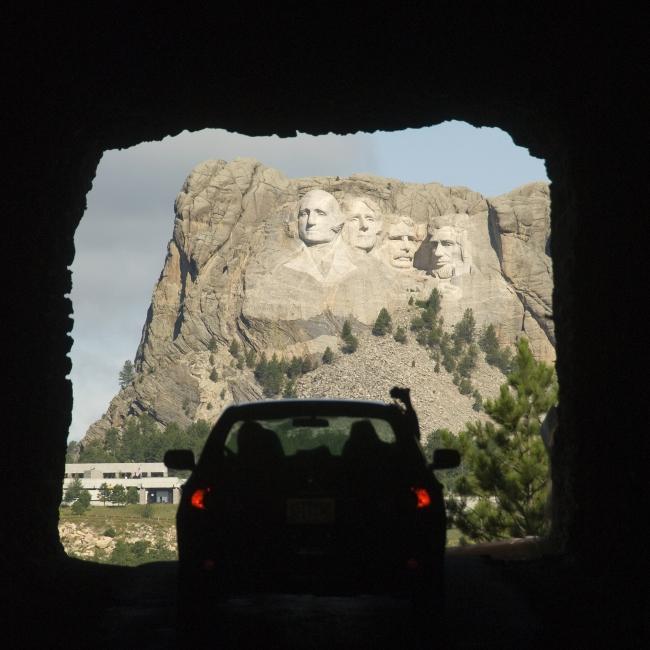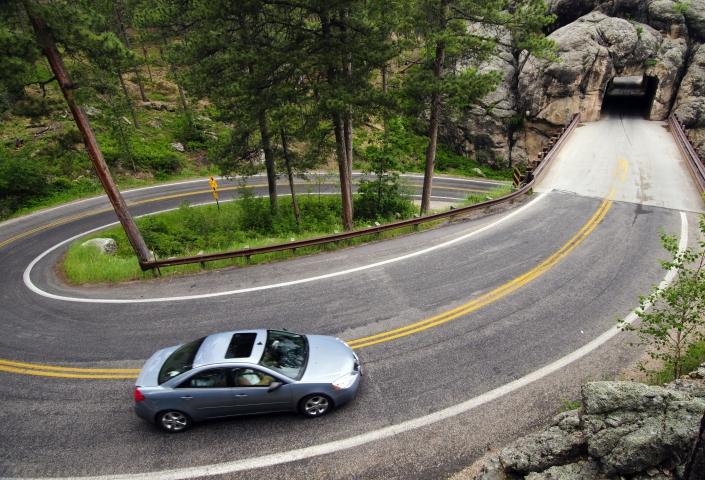 SEE WHAT GREAT PLACES ARE WAITING FOR YOU ON YOUR SOUTH DAKOTA ROAD TRIP