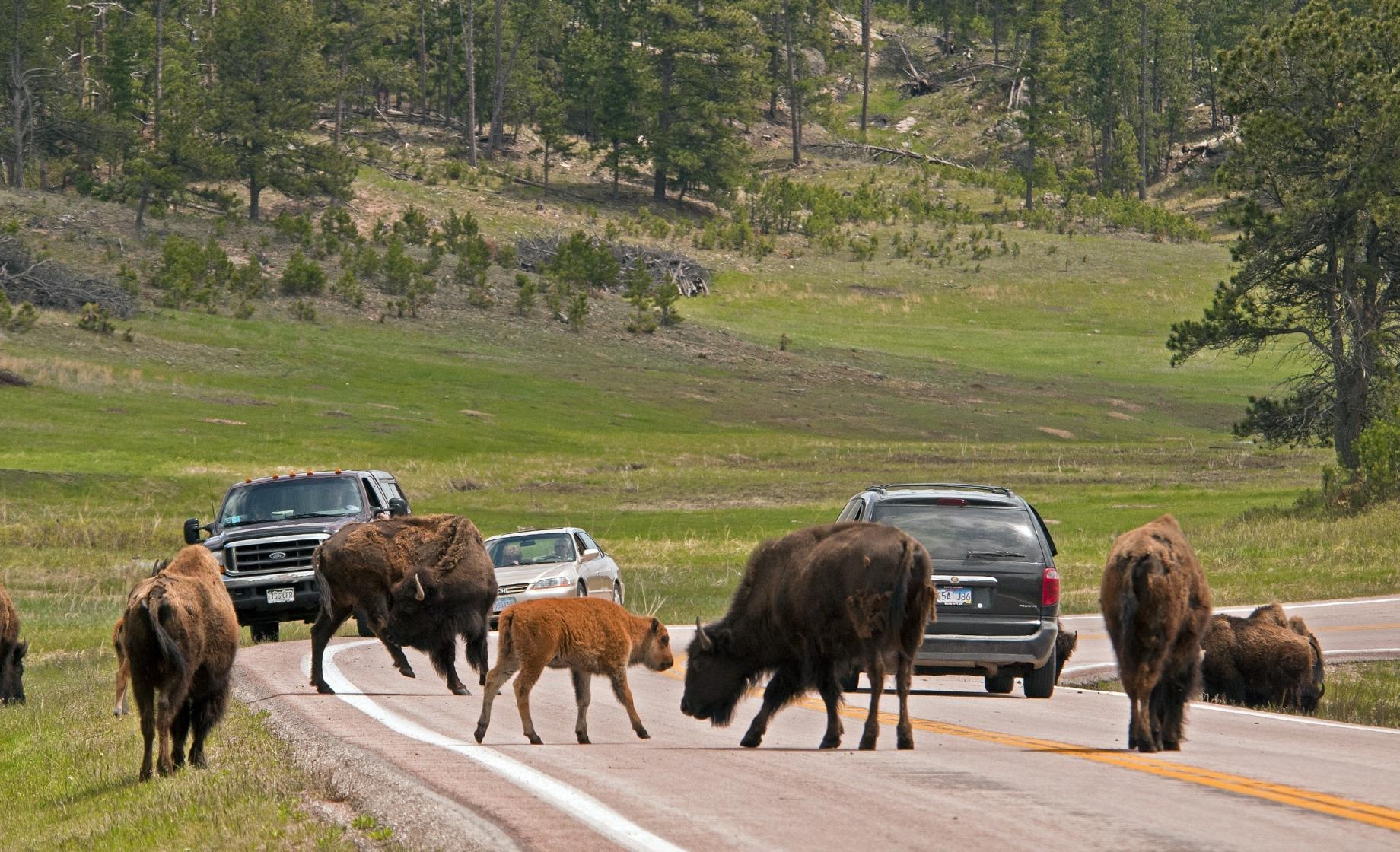 Searching for animals you don't see in your neighborhood? Custer State Park's 18-mile Wildlife Loop State Scenic Byway has what you are looking for!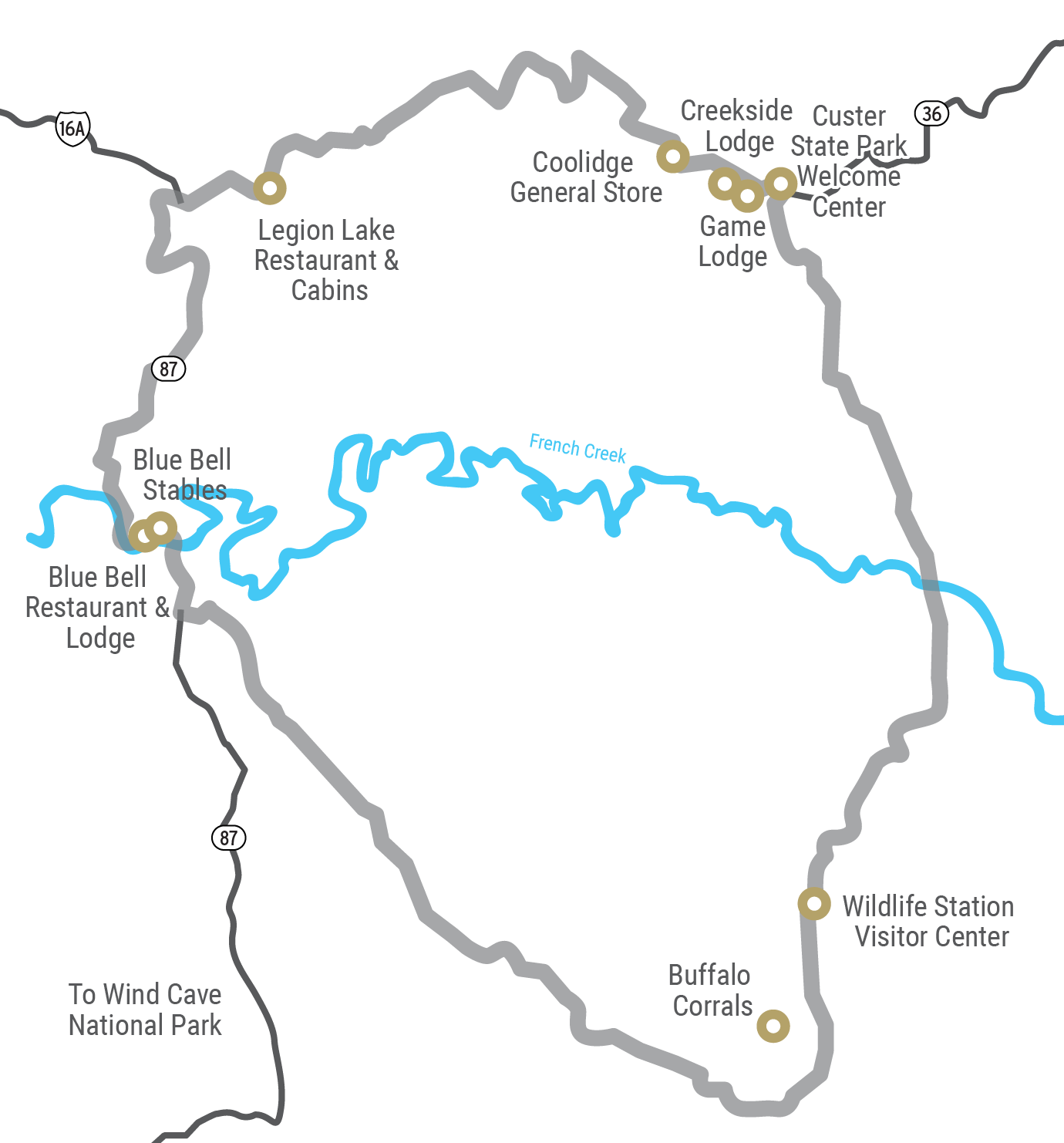 Winding through pine-covered hills, rolling prairies and red-walled canyons, the Wildlife Loop is one of the highlights of a park that has many. Make it a morning or evening drive for your best chances at catching the animals in action.
Buffalo are the big stars here and you should find at least a portion of the 1,300-head herd along the byway. They are seemingly gentle, but deceptively fast and dangerous, so stay in your vehicle when around them.
Bighorn sheep, pronghorn, deer, elk, coyote, prairie dogs and numerous bird species including wild turkey can all be seen at times along the Wildlife Loop.
Quite often found near the loop road's southeastern tip, wild burros that don't seem so "wild" will beg for snacks from passing vehicles. Descendants of a herd that once provided trail rides in the park, these docile donkeys don't need junk food any more than we do. Park rules prohibit feeding any wildlife in the park, so please use good judgement and understand the potential risks of interactions with the burros.
For those inclined to get out of the car, two hiking trails are located along the Wildlife Loop. The Prairie Trail is a moderate three-mile loop into the grasslands where numerous wildflowers bloom throughout the spring and summer. The Centennial Trail intersects the byway near its western end. Approximately 22 miles of the Centennial Trail is located inside Custer State Park, giving hikers a chance to really exercise if they choose.
It will vary depending on how much time you spend enjoying the buffalo herd or making friends with burros, but allow at least an hour to drive the Wildlife Loop State Scenic Byway.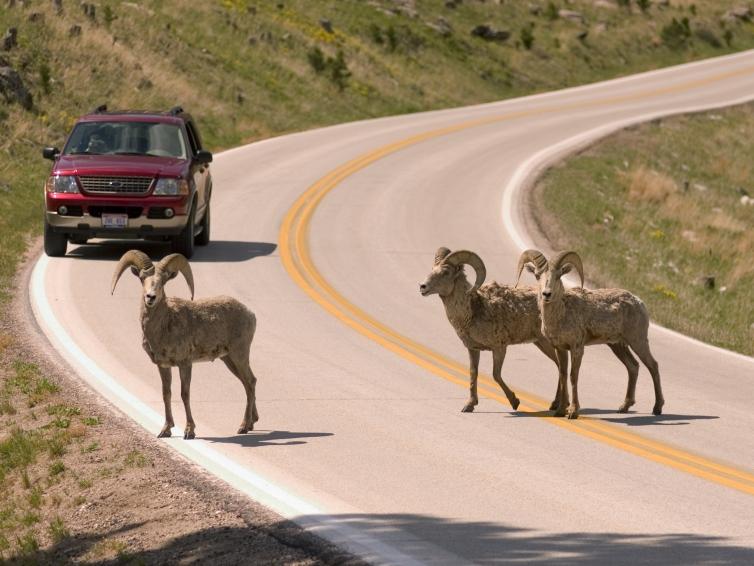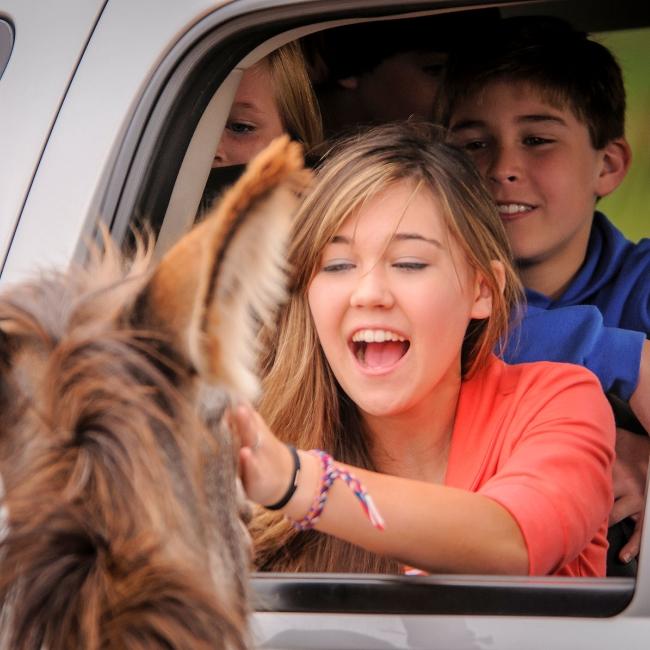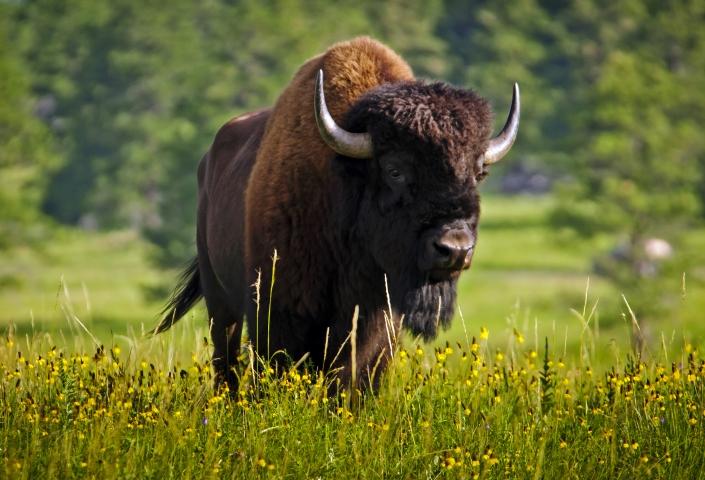 SEE WHAT GREAT PLACES ARE WAITING FOR YOU ON YOUR SOUTH DAKOTA ROAD TRIP