Wichita to Sioux Falls Road Trip
Route Distance: 469 Miles
Recommended Trip Duration: 5 days 
Drive Time: 7.5 hours
Like your natural beauty served with a side of vibrant arts and culture? If a getaway packed with natural and artistic beauty sounds good, buckle up and head up the road to Sioux Falls.
It's a bit of a drive from Wichita but easily doable in one day. Plus, there's a lot to see along the way. When you feel it's safe to travel, here's how to get the most out of your time on the road. The first step: gas up and head north on I-135. And, don't forget to order your Vacation Guide before hitting the road to discover even more South Dakota adventures!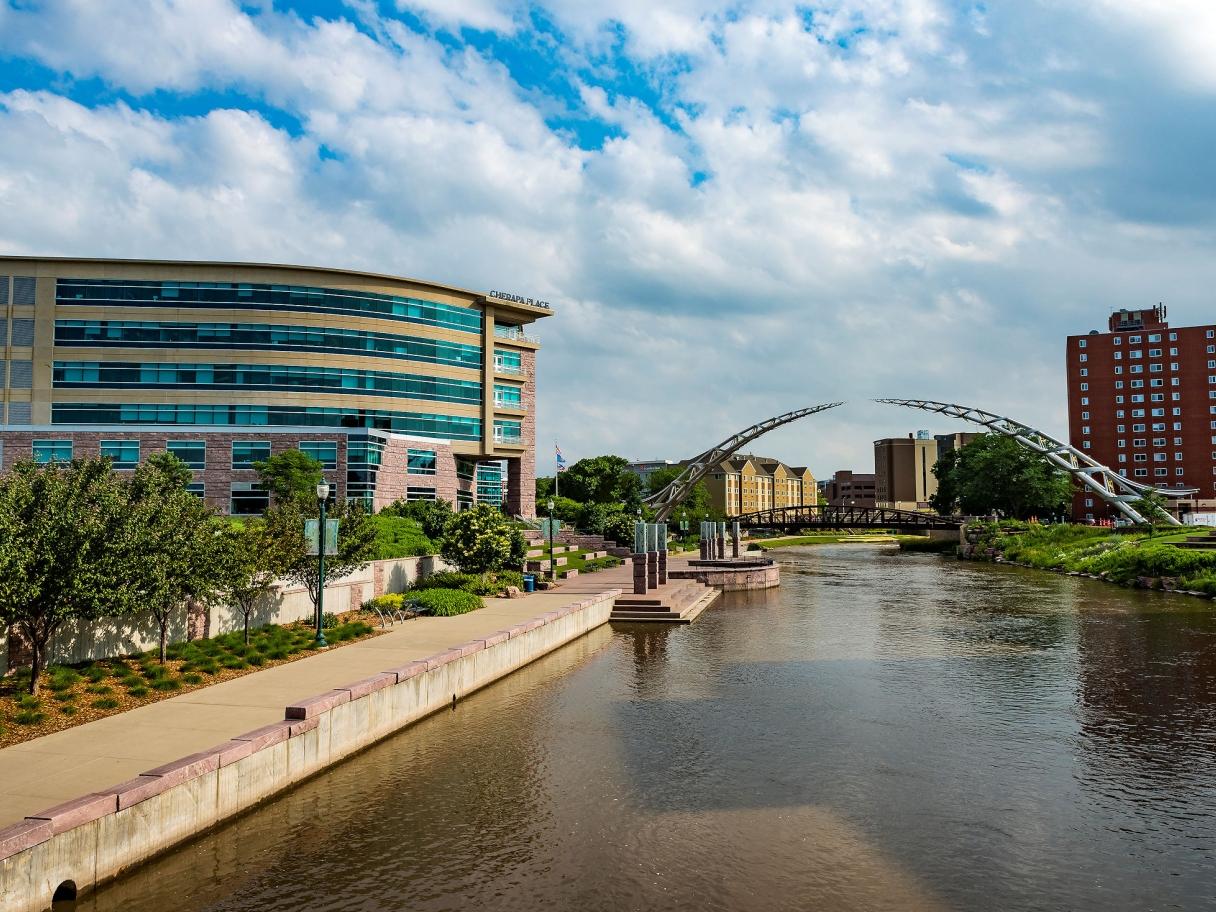 Wichita, KS → Columbus, NE (4.5 hours)
Columbus, NE → Vermillion, SD (2 hours)
Continue north on US 81 into South Dakota. Head east on Highway 50 towards Vermillion but take a slight detour to explore local history at Spirit Mound Historic Prairie. Continue into Vermillion, where you can stretch your legs (and fill your belly) or continue on to the Vermillion Welcome Center on Interstate 29 for a perfect stop to stretch your legs and plan the rest of your adventure.
Vermillion, SD → Sioux Falls, SD (1 hour)
Drive north on I-29 for about an hour and you'll arrive in Sioux Falls, South Dakota's biggest city! Once you've arrived, settle in at your home base: Sioux Falls Clubhouse Hotel & Suites (2320 S Louise Ave.), a hotel packed with Midwestern charm and amenities like outdoor fireplaces, a very kid-friendly pool and a great restaurant.
When you're ready to get out and about, start your exploration by meeting the resident creatures at Great Plains Zoo & Delbridge Museum of Natural History (805 S Kiwanis Ave.), where over 1,000 animals from around the world dwell.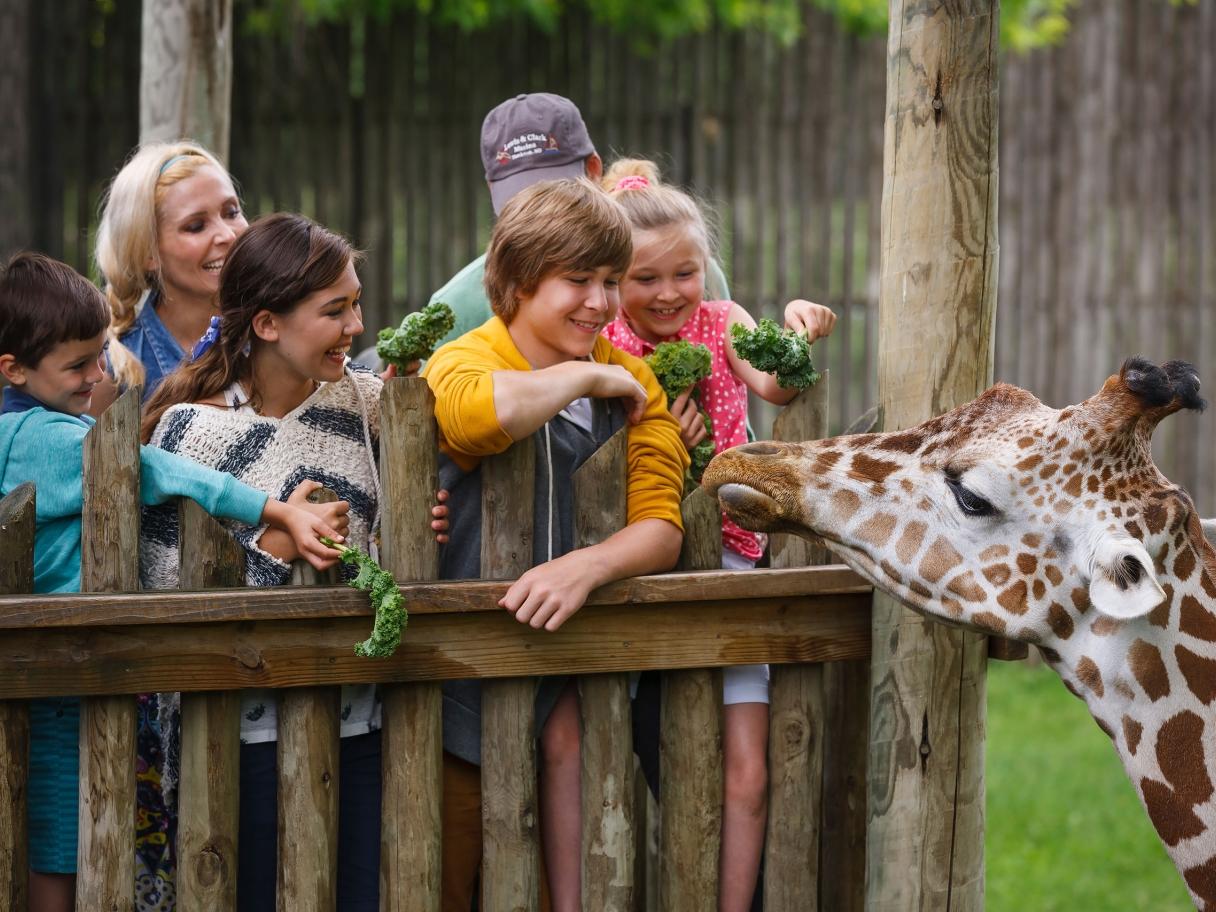 Next, head to Falls Park north of downtown, which houses the sparkling waterfalls that gave the city its name. Stroll along the water and explore the historic buildings you'll find there. For lunch, fill up on burgers and beer at Sickies Garage Burgers & Brews (2616 S Louise Ave.).
For a good hike among gorgeous natural scenery, set aside a good amount of time for a visit to Palisades State Park northeast of Sioux Falls, where Split Rock Creek cuts through dramatic rock formations.
Once you're back in town, check out some amazing art along SculptureWalk downtown. For hearty traditional SoDak fare, do dinner at Urban Chislic (431 W 85th St.) at least once. Guy Fieri is a big fan.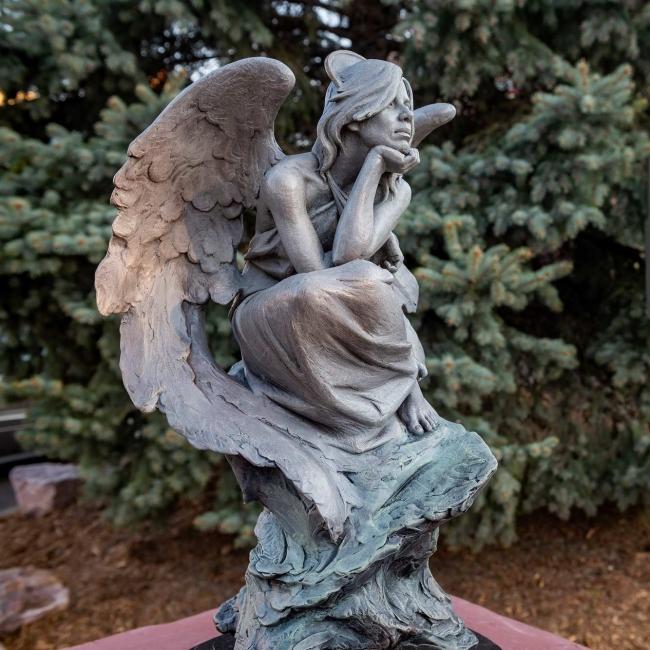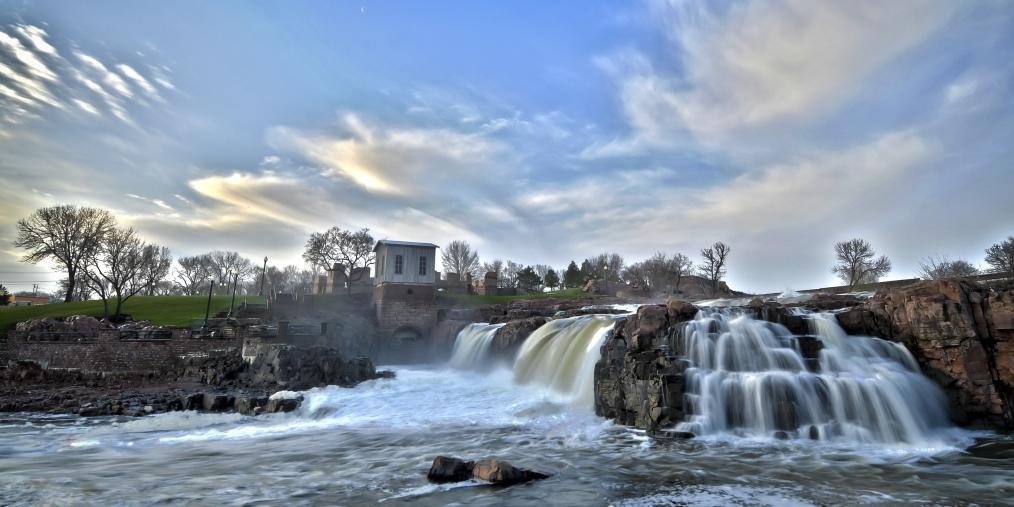 Side Trip to Watertown
Got a little extra vacation time? Take an hour and half trip north to Watertown. Here you'll find plenty of entertainment, including glacial lakes that are perfect for year-round outdoor fun. One of these is Lake Kampeska, a serene waterway where you'll find some great camping and swimming. Another great spot for aquatic fun is Pelican Lake Recreation Area. You'll also want to scope out Bramble Park Zoo (800 10th St. NW), where over 130 species of animals live on 18 acres. Hungry? Head to Dempsey's Brewery Pub & Restaurant (127 N Broadway) for unexpectedly good pizza. It's South Dakota's second-oldest brewery, and the menu here is a crowd-pleaser.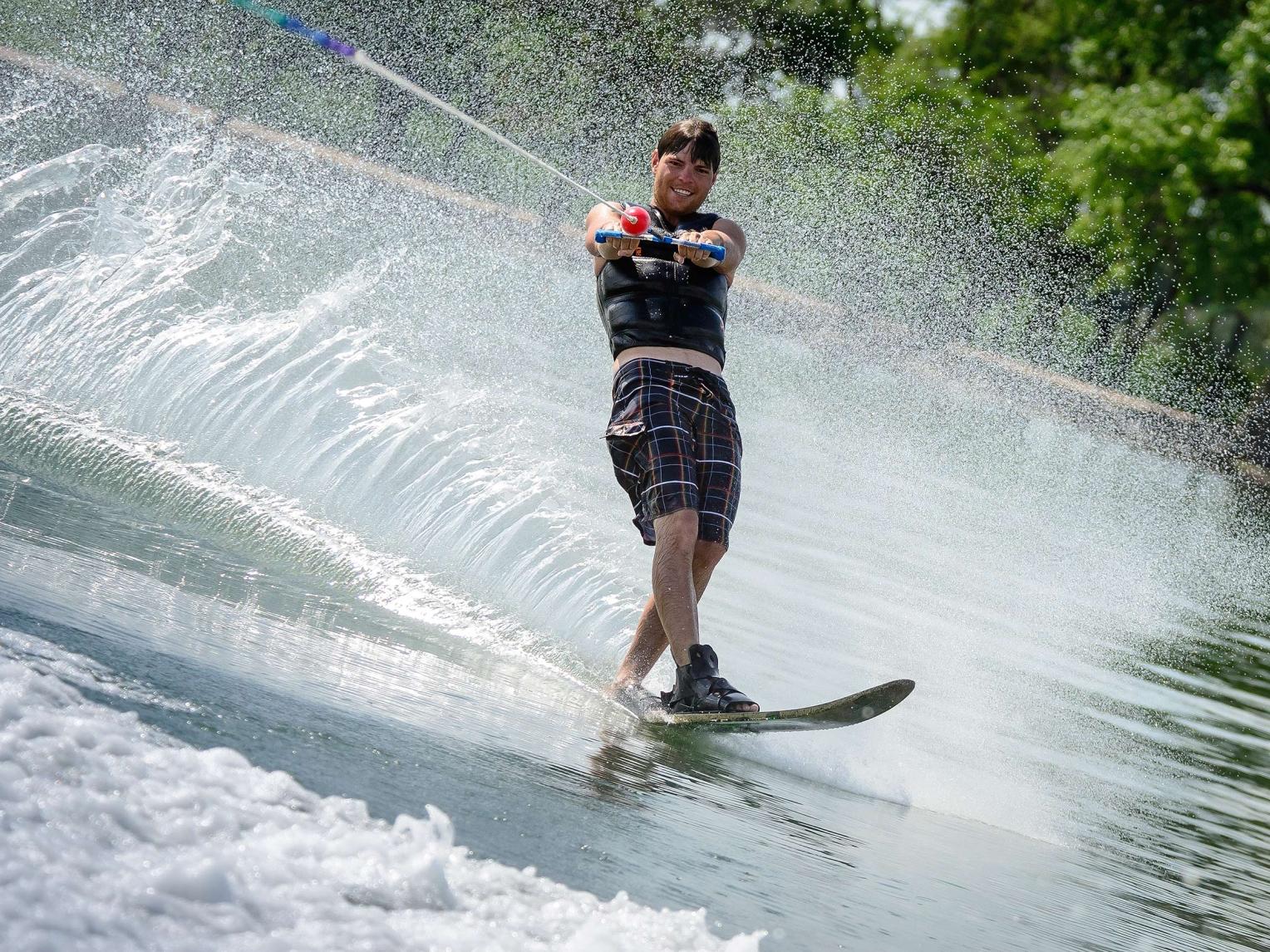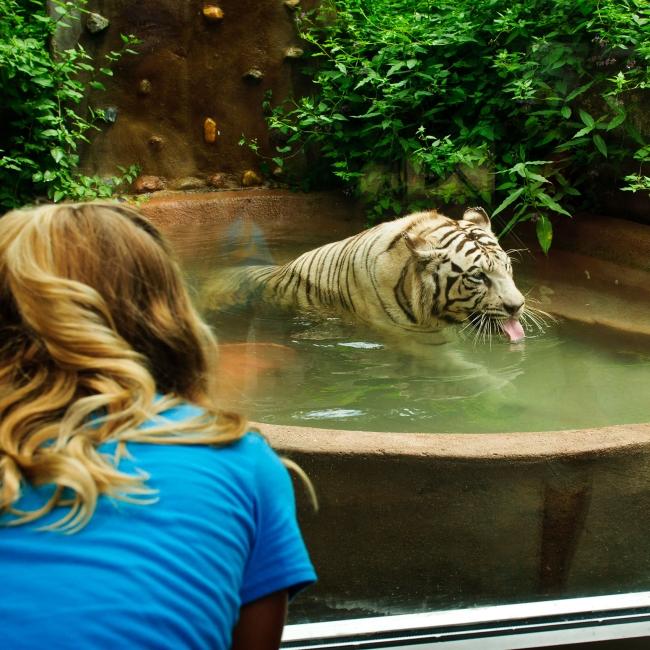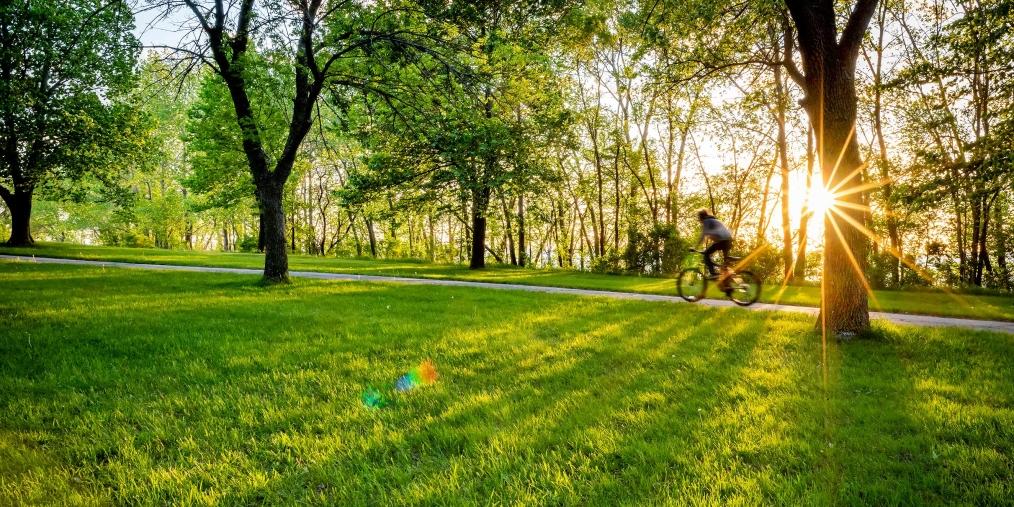 SEE WHAT GREAT PLACES OTHERS DISCOVERED ON THEIR SOUTH DAKOTA ROAD TRIP