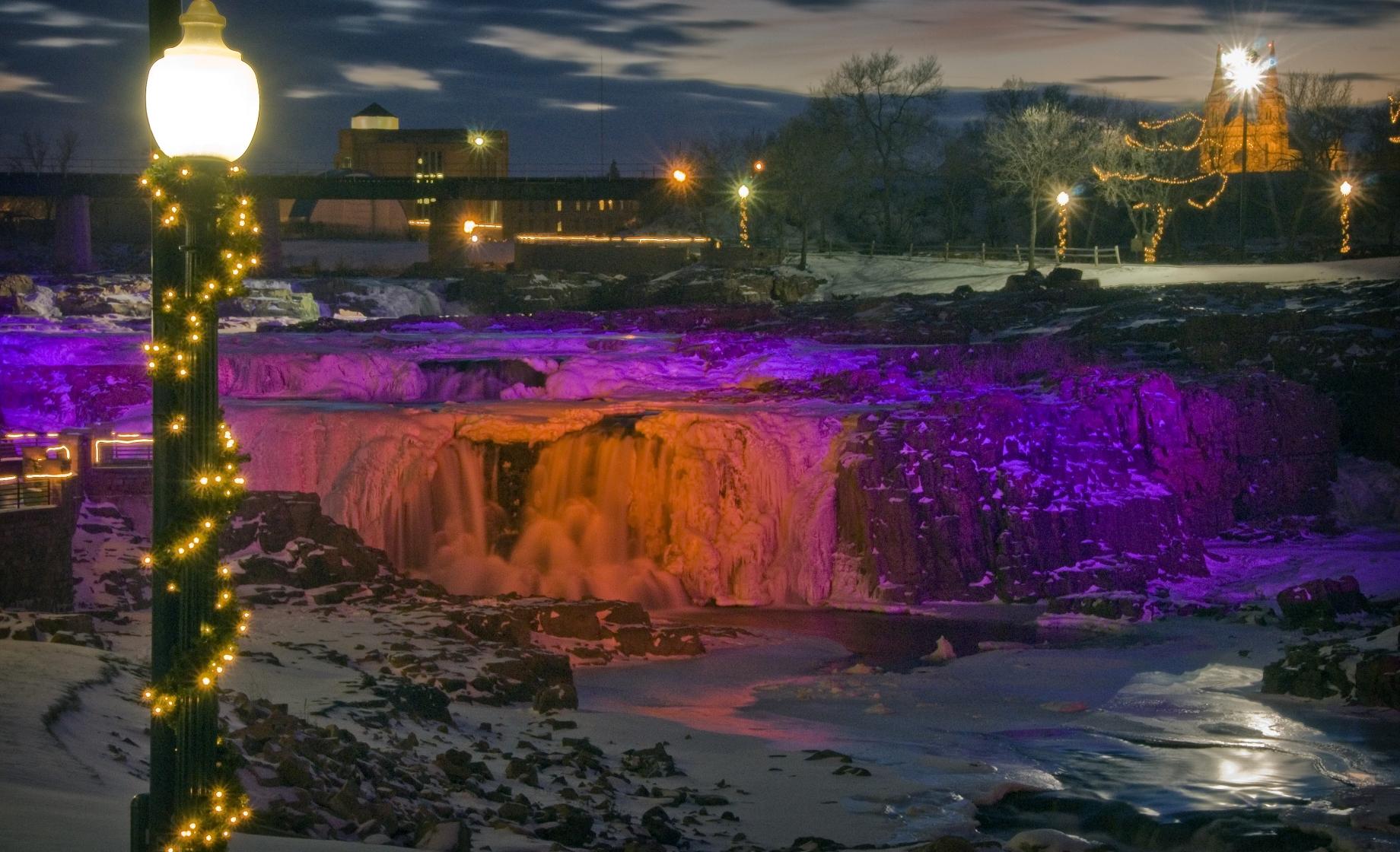 From mid-November through mid-January, Falls Park in Sioux Falls becomes a Winter Wonderland. Ooh and ahh at hundreds of thousands of twinkling lights, more than 40 wreaths, 270 decorated trees, color-changing spotlights and numerous animated light displays. It's easy to experience the wonder of the holiday season in this festive setting, where music fills the air and warms hearts of all ages.
Whether you walk or drive through the experience, this annual tradition is a must-see for the whole family.
Located along the Big Sioux River, Falls Park is home to a series of scenic waterfalls that cascade throughout the length of the park. In wintertime, these falls freeze into massive formations, which then transform into a rainbow of colors as spotlights illuminate them during Winter Wonderland.
Stroll along the trails in Falls Park to take in the holiday lights and array of colors, and get different viewpoints from numerous overlooks along the way. If you're driving through the light display, turn your radio to 97.7 FM for a soundtrack of holiday music to enjoy while you sightsee. Want the best view of these glittering holiday lights? Stop by the Visitor Information Center, where you can marvel at 360-degree views of the park from the five-story tower.
After seeing the lights, visit the Falls Overlook Café to warm up with a bowl of hot chili or to indulge in ice cream and holiday-themed adult beverages. Or, discover even more restaurants in Sioux Falls, from the romantic ambiance and gourmet fare at Crawford's and Parker's Bistro to the family-friendly environment at Grille 26, perfect for groups.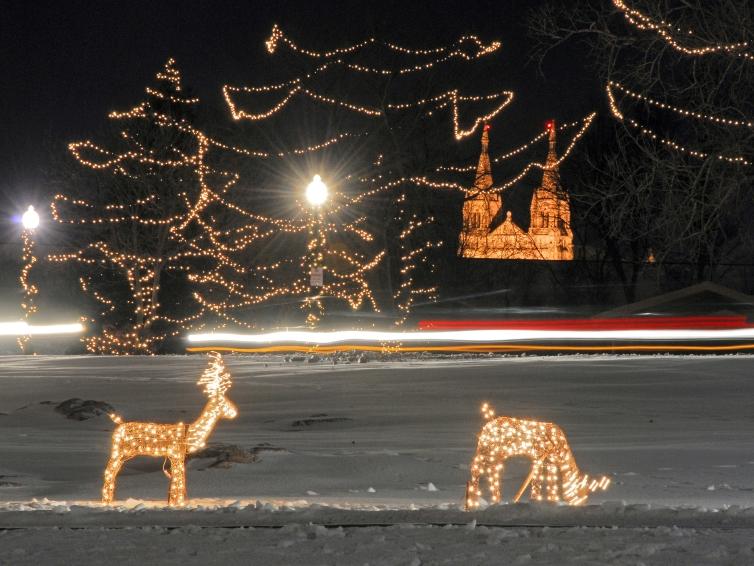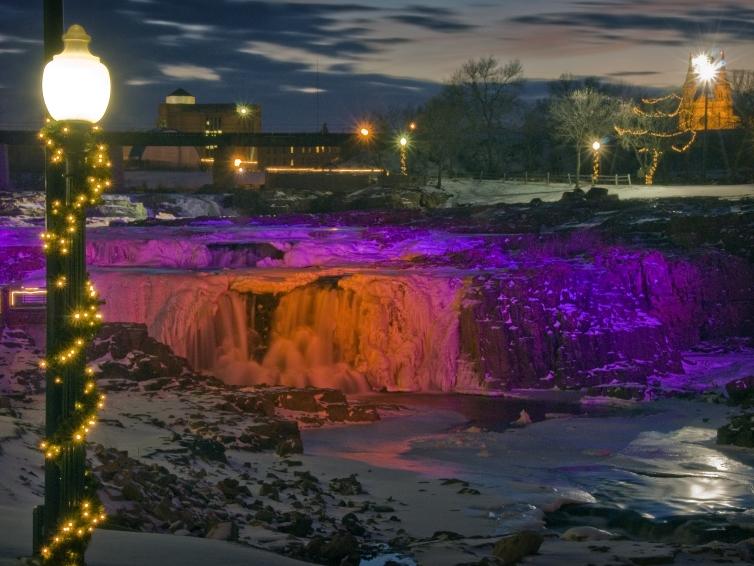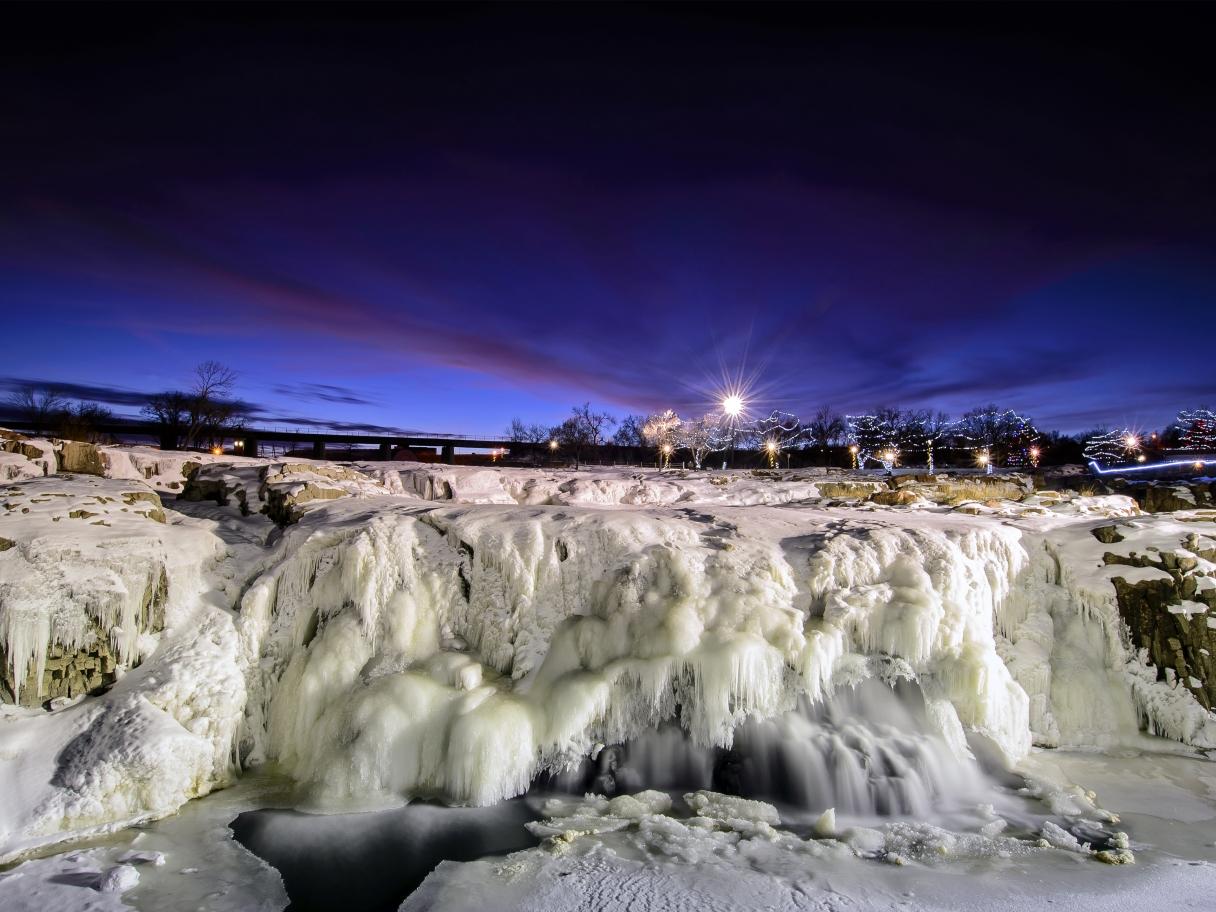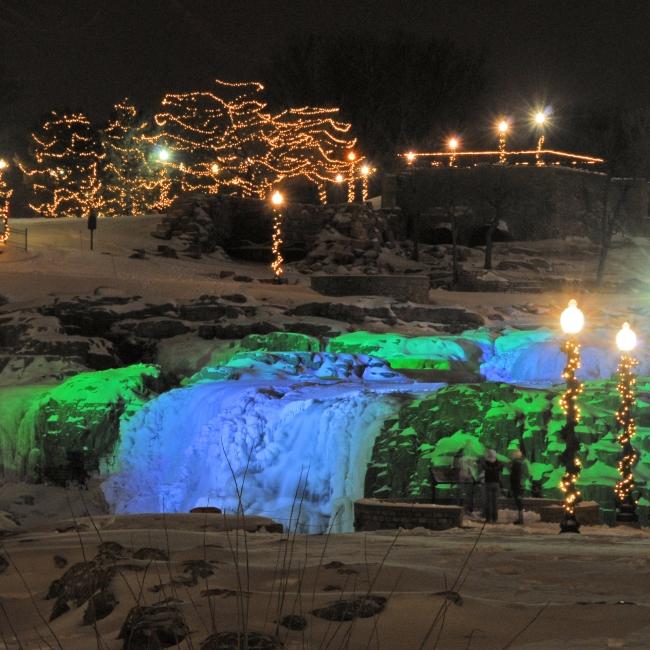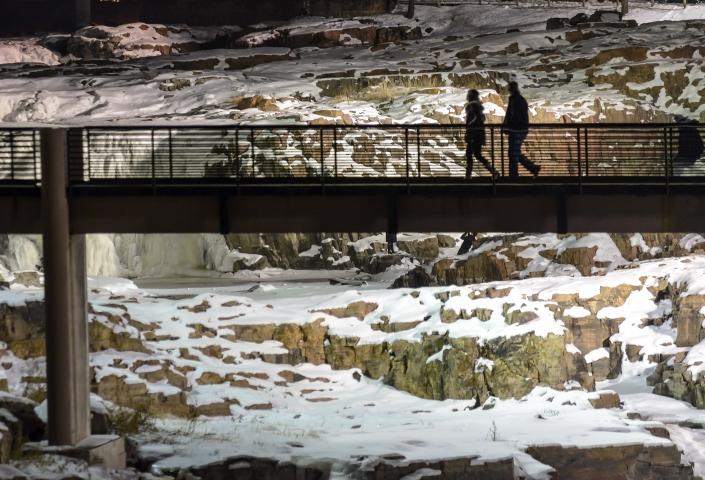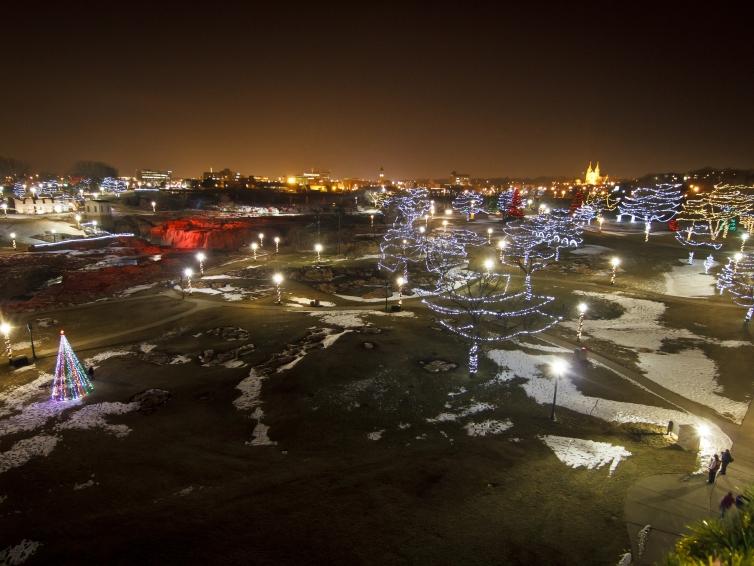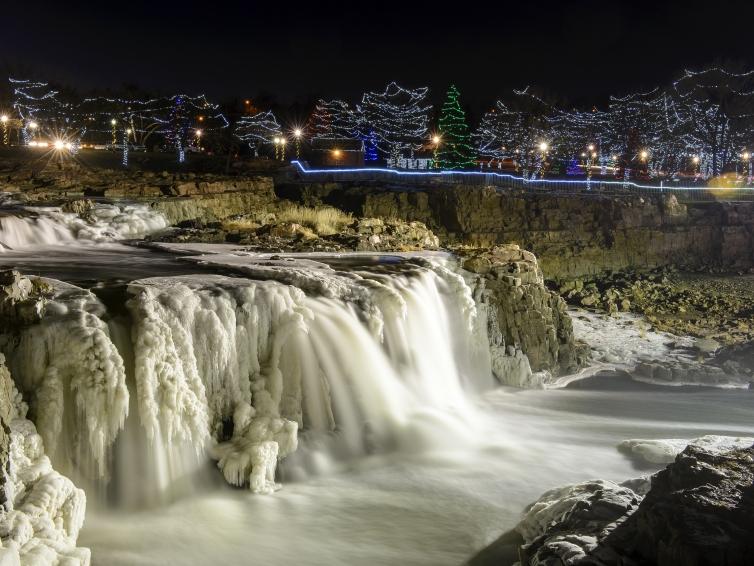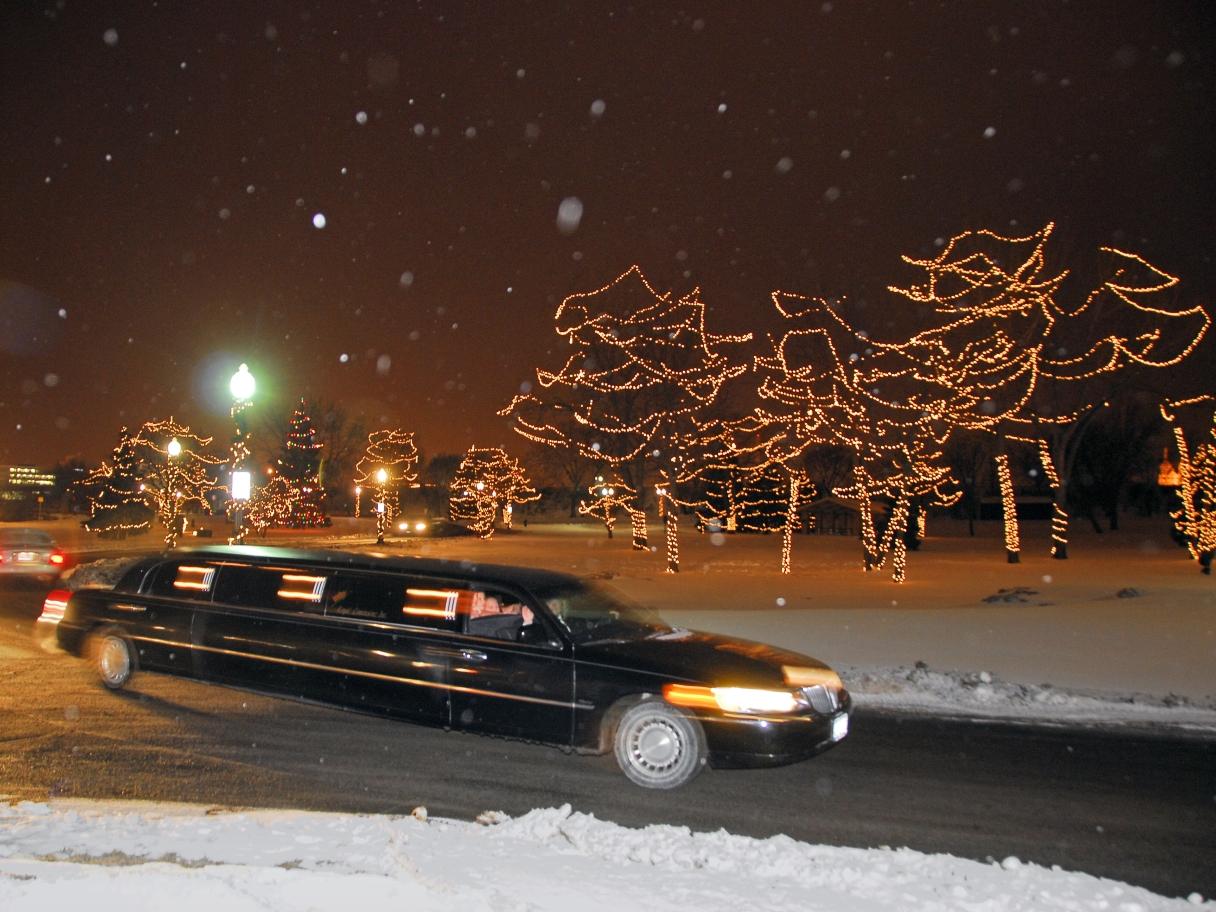 Find Inspiration From What Others Discovered in this Winter Wonderland