Couples Road Trip From Pierre Regional Airport to Rapid City
Pack the duffel bags and secure a rental car for you & your partner to take a much-needed getaway—starting from the capital city of Pierre and road-tripping west to the foothills of Rapid City. 
Servicing Airlines: United, Key Lime Air
On-site Car Rentals: Avis, Budget
Recommended Road Trip Time: 3-4 days
Route Distance: 326+ miles (appx)
Flying to and from South Dakota is a breeze, and Pierre Regional Airport (PIR) is no exception. From the airport, grab a rental car so you and your S.O. (significant other) have the freedom to cover more ground on your own terms. With 77,123 square miles of open road adventures, roadside attractions, city stopovers, cultural pit stops and memorable mile markers in-between, look forward to a memorable long weekend romantically roaming to Rapid City—whether it's just you two or traveling with multiple couples.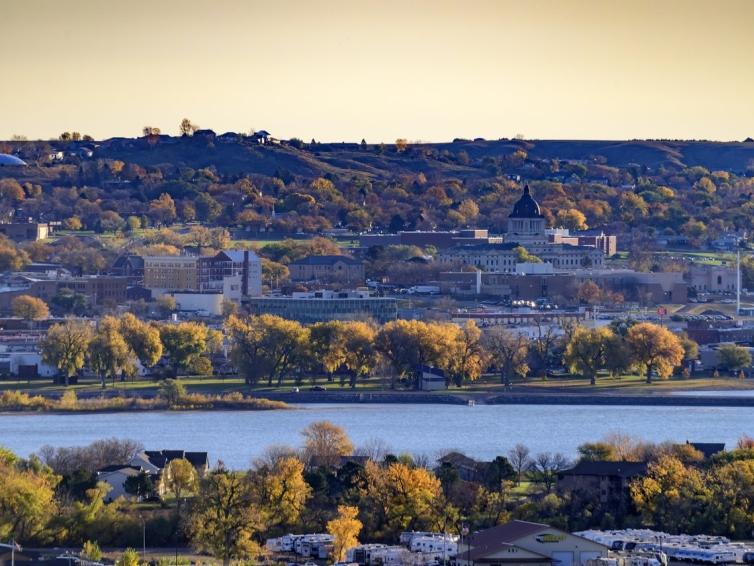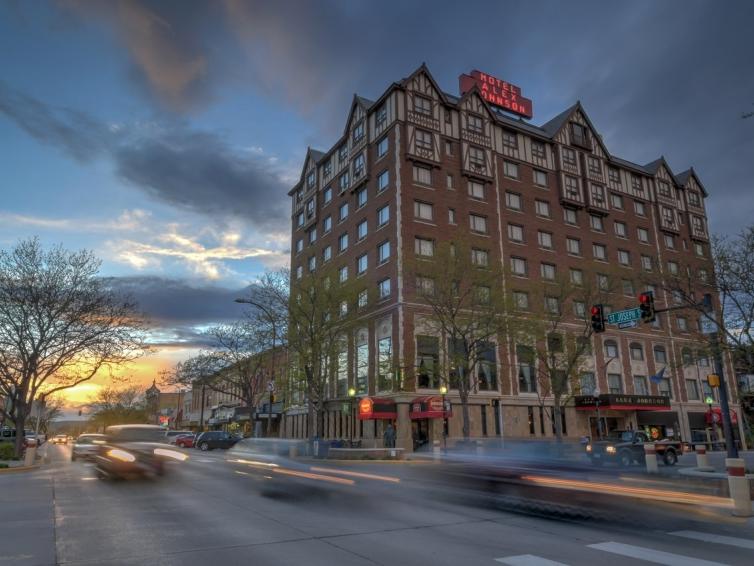 Pierre Airport (PIR) → Pierre (3.6 miles)
Located right in the middle of the state, you'll find Pierre, as well as its sister city, Fort Pierre, just across the picturesque Missouri River. Together, the two cities offer plenty of romantic indoor and outdoor recreation for couples, as well as scenic views, history and culture.  
Grab your rental from Avis or Budget and head to the homey yet polished rooms and suites of Clubhouse Hotel & Suites or wherever your preferred accommodation is in Pierre. Stay and explore the city for a day or two, ending with a nice, romantic Italian dinner in the city at La Minestra.
During your stay, it's worth a trip strolling the grounds of the beautiful and historical State Capitol building, surrounded by trees that bloom with flower blossoms in the spring and turn bright autumnal colors in the fall. Catch the afternoon sun by heading to LaFrambiose Island Nature Area with a picnic lunch in tow. Rich with trees and meadows, LaFramboise is a unique area along the Missouri River near Pierre. Couples can find great splendor with hiking and biking trails, a fishing dock, and a picnic shelter. After working up an appetite, treat yourselves to some craft cocktails and contemporary American cuisine at Drifter's Bar & Grill in Fort Pierre. And that view of the river? Amazing.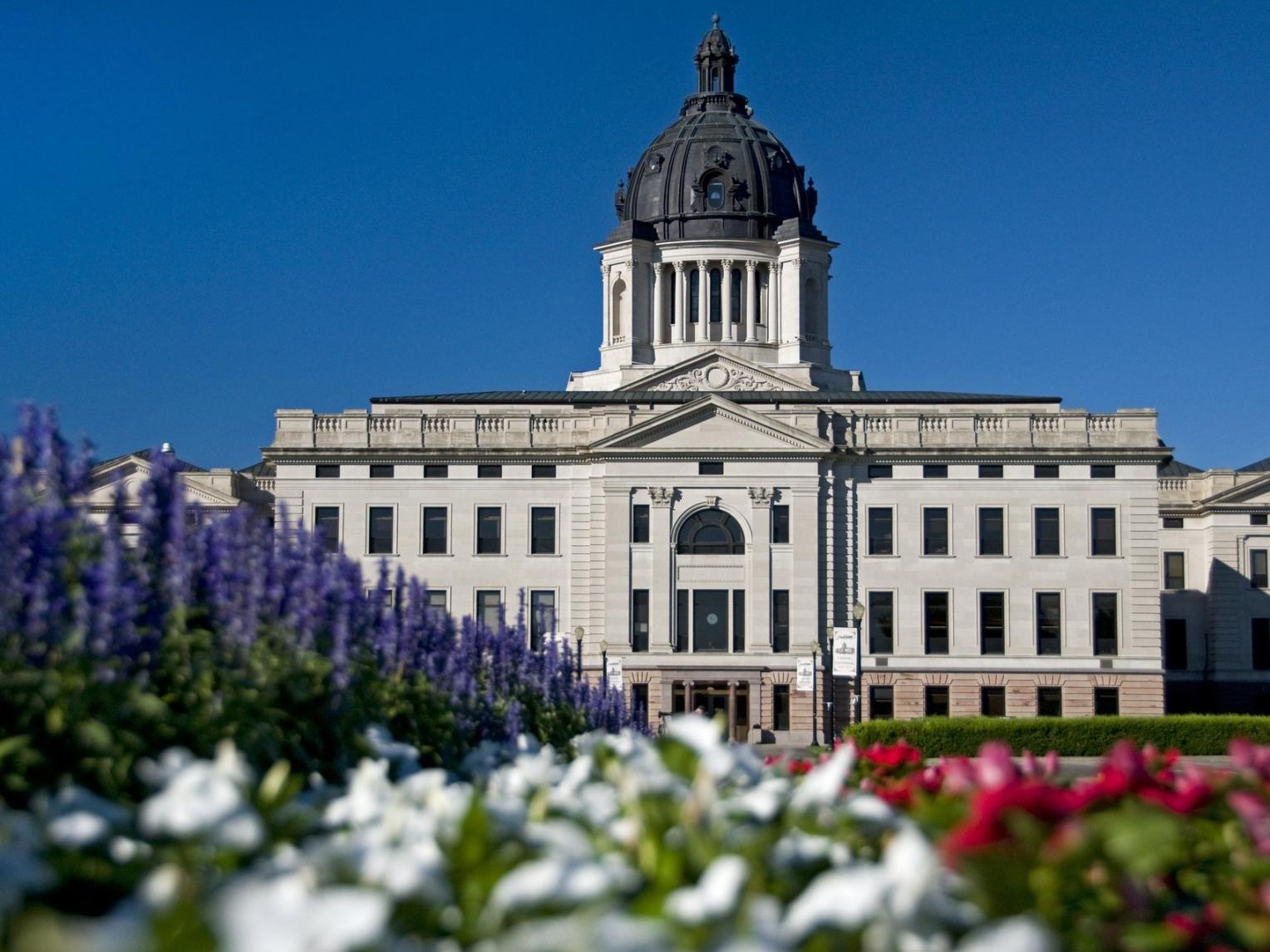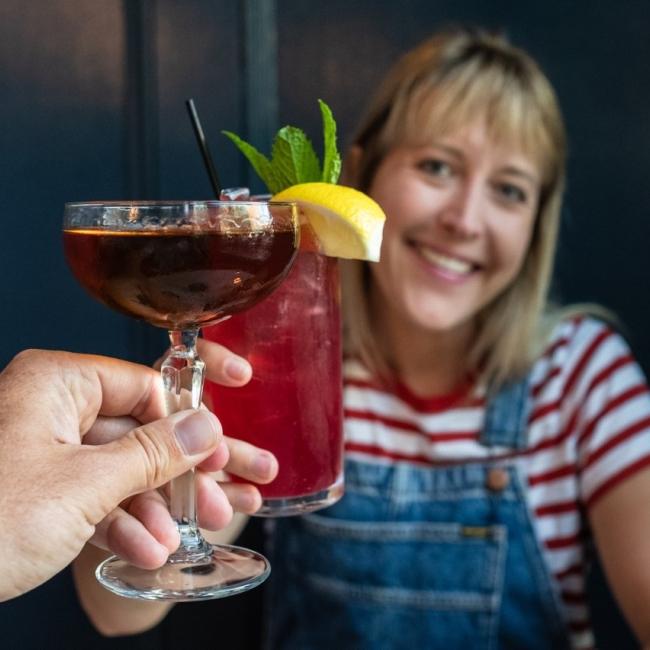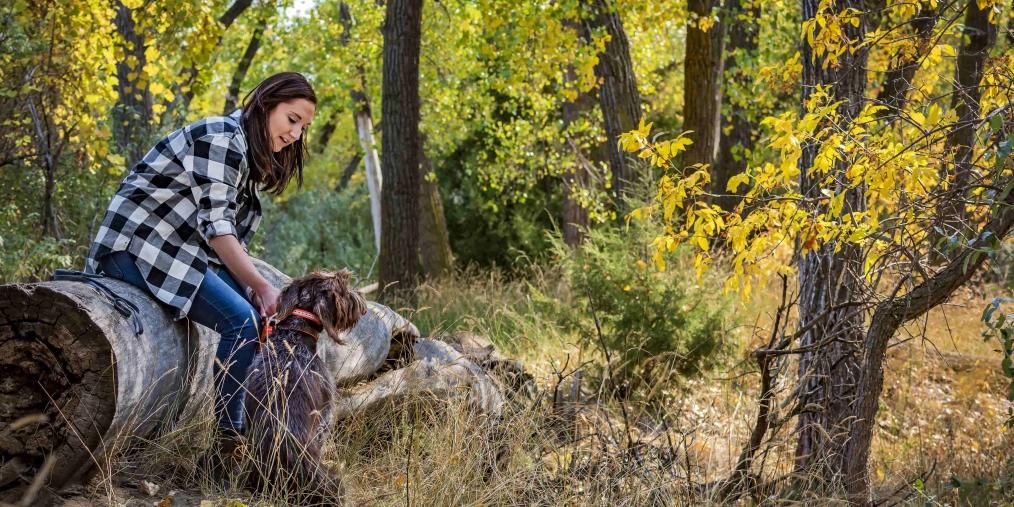 Pierre → Fort Pierre → Wall (120 or 150 miles)
Spend another night in this quaint city or hit the road westbound on US-14. If time allows, take the longer, more scenic route south via US-83 through the remote Fort Pierre National Grassland, one of South Dakota's Great Finds. This area includes approximately 116,000 acres of federal land with a topography that ranges from never-ending flatlands to gently rolling hills and flowing creeks. With inimitable nature to take in on this scenic drive, make sure those windows are down and your favorite songs are playing as the wind whips your hair and you venture west on US-90 to a town frozen in time.
Wall is a bustling little community with western spirit, and is widely considered the gateway to South Dakota's best attractions—including one of America's favorite roadside attractions: Wall Drug Store. Established in 1931, Wall Drug has evolved over the years into a 76,000-square-foot wonderland of free attractions, including the Western Art Gallery Restaurant, entertainment, food, 5-cent coffee, shopping, the Big Back Yard, a unique mining experience, The Travelers Chapel and more.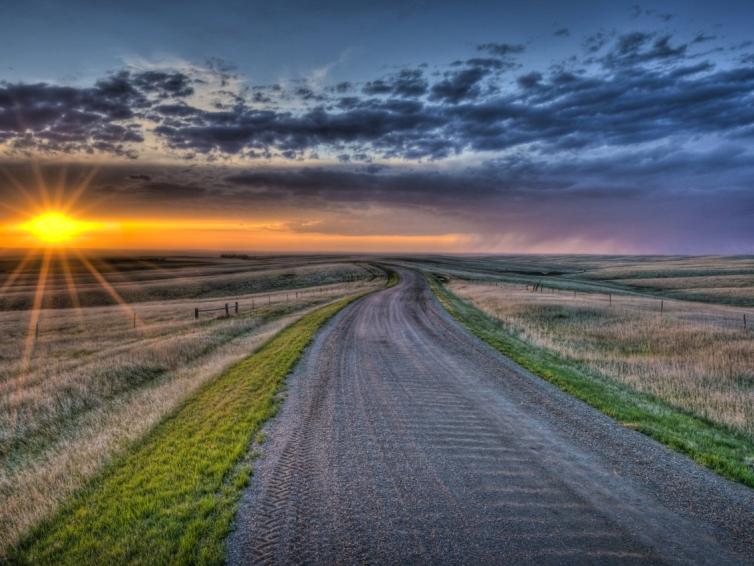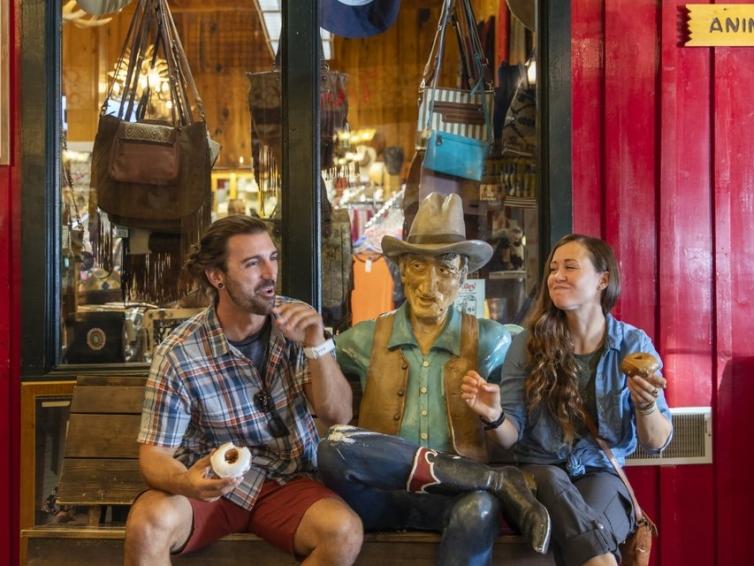 Wall → Badlands National Park (7.7 miles)
Just south of Wall, venture down state highway SD-240 for 11 minutes and run right into Pinnacles Overlook vista for sweeping, breathtaking views of Badlands National Park's ruggedly beautiful landscape. Hike around its rock formations during sunset and capture epic photographs of the two of you for memories to last long after your trip is over (which it isn't yet). To amp up the romance, stay till after the sun goes down and indulge in some stargazing at the park with the Night Sky Viewing program—offered Friday through Monday nights in the summer.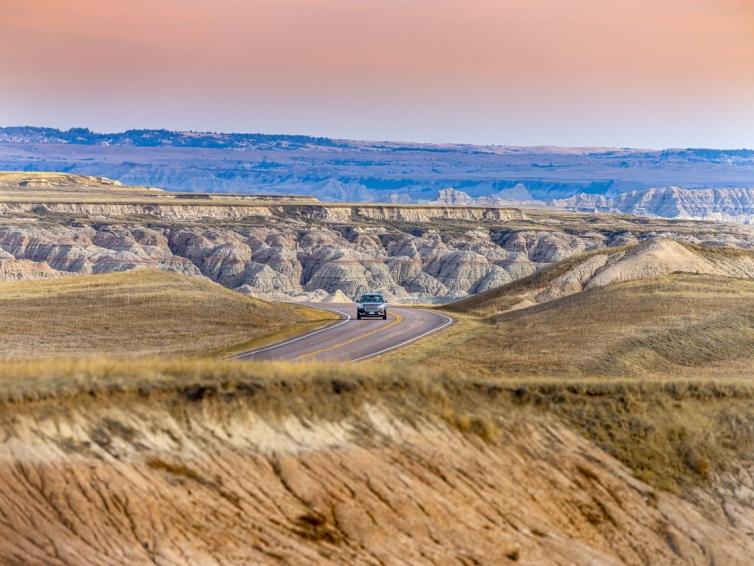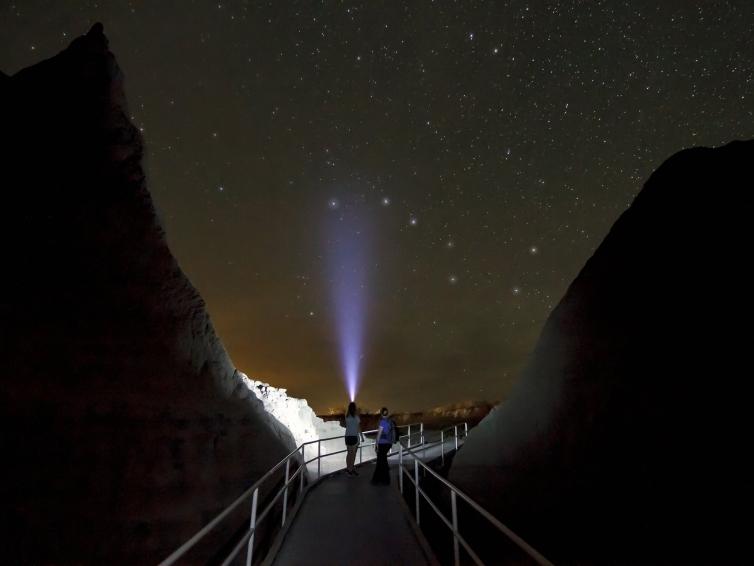 Badlands → Rapid City (62.7 miles)
Continuing on the road and jumping on I-90 W for about an hour, couples looking for a bit of awe-inspiring nature and eclectic fun will make their way to Rapid City, which shines as the hub of this legendary region's vacation activities. Spend a night or two in the modern and sophisticated The Rushmore Hotel & Suites, which also has two stylish restaurants, Enigma and Privé. Both offer fine dining experiences with an abundant selection of curated martinis and craft cocktails to complement meals made from the highest quality ingredients. Also consider the historic Hotel Alex Johnson, one of the most alluring and stunning places to stay downtown. Sneak panoramic views and enjoy cocktails with your honey from the Vertex Sky Bar on the hotel's rooftop.
Throughout your stay, enjoy the big-city comforts and attractions—including downtown's colorful Art Alley, where local artists have painted free-form graffiti murals. In the winter once the water freezes over, you can go ice skating in the heart of downtown at Main Street Square with your sweetie. If traveling in the summer months, get your dancing on for Summer Nights, a free weekly concert series where locals enjoy live music, food and beer!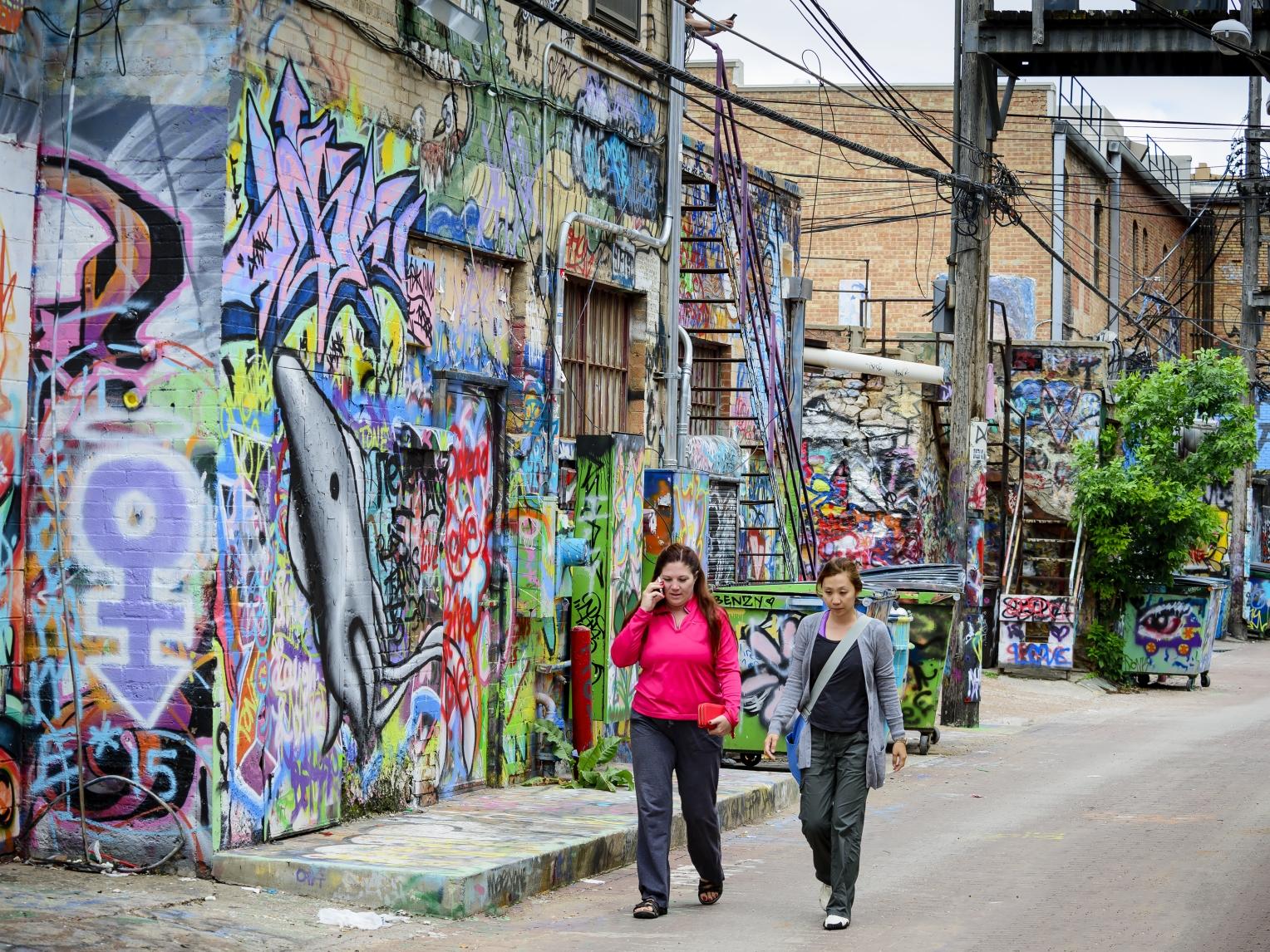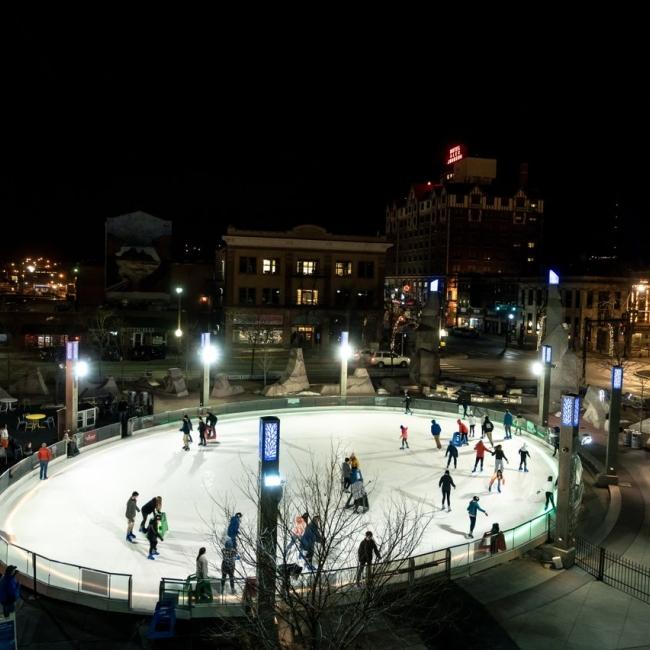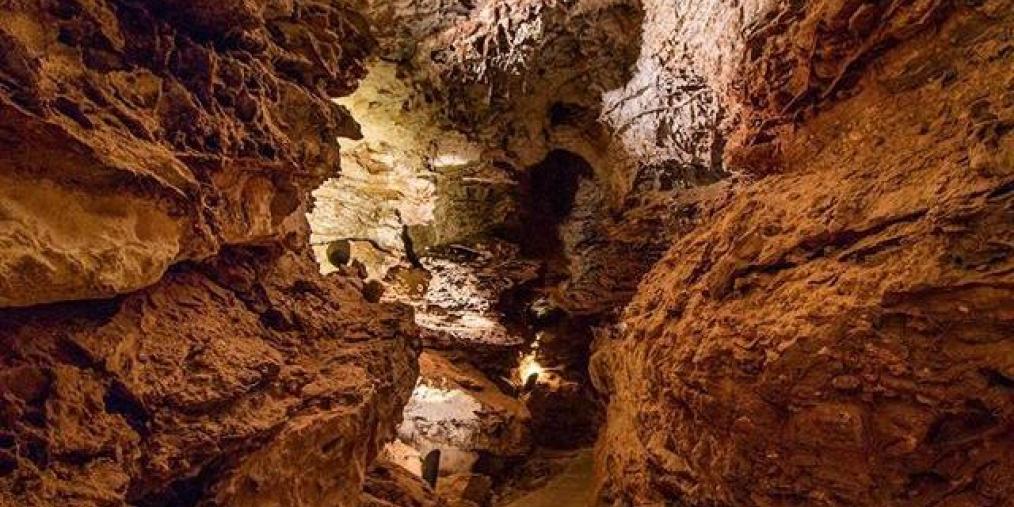 Rapid City → Keystone → Custer → Hot Springs (75.2 miles)
Wake up and get ready for the exciting half-hour drive south to Keystone to explore Mount Rushmore National Memorial. Surrounded by the beauty of the Black Hills, marvel at the iconic monument representing the United States. With lots of things to discover and do in this area, plan to stay the whole day or even a night to get the most of this unique part of America. For couples looking for a bit of romantic luxury, consider staying with Under Canvas Mount Rushmore, where you can enjoy glamping at safari-inspired canvas tents under the stars on the outskirts of an original gold mining settlement. 
Want to surprise your honey with something even more romantic and spectacular? Book a hot air balloon ride with Black Hill Balloons, located another half-hour drive south in Custer, to experience the western side of South Dakota on a whole other level. Venture a bit further south on US-385, passing right through Wind Cave National Park, to spend the night at one of South Dakota's Great Finds: Moccasin Springs Natural Mineral Spa in Hot Springs. This romantic, rustic dream destination is amazing no matter the season. Outside, enjoy warm soaks in four outdoor pools that range from 88 to over 102 degrees F. Indoors, they offer a pool house to cozy up together by the fireplace to stay warm when you're out of the water, an on-site restaurant, yoga classes, a sauna, massages and more. Plus, the building also contains Buffalo Dreamer, a top-notch restaurant where each bite is a savory adventure.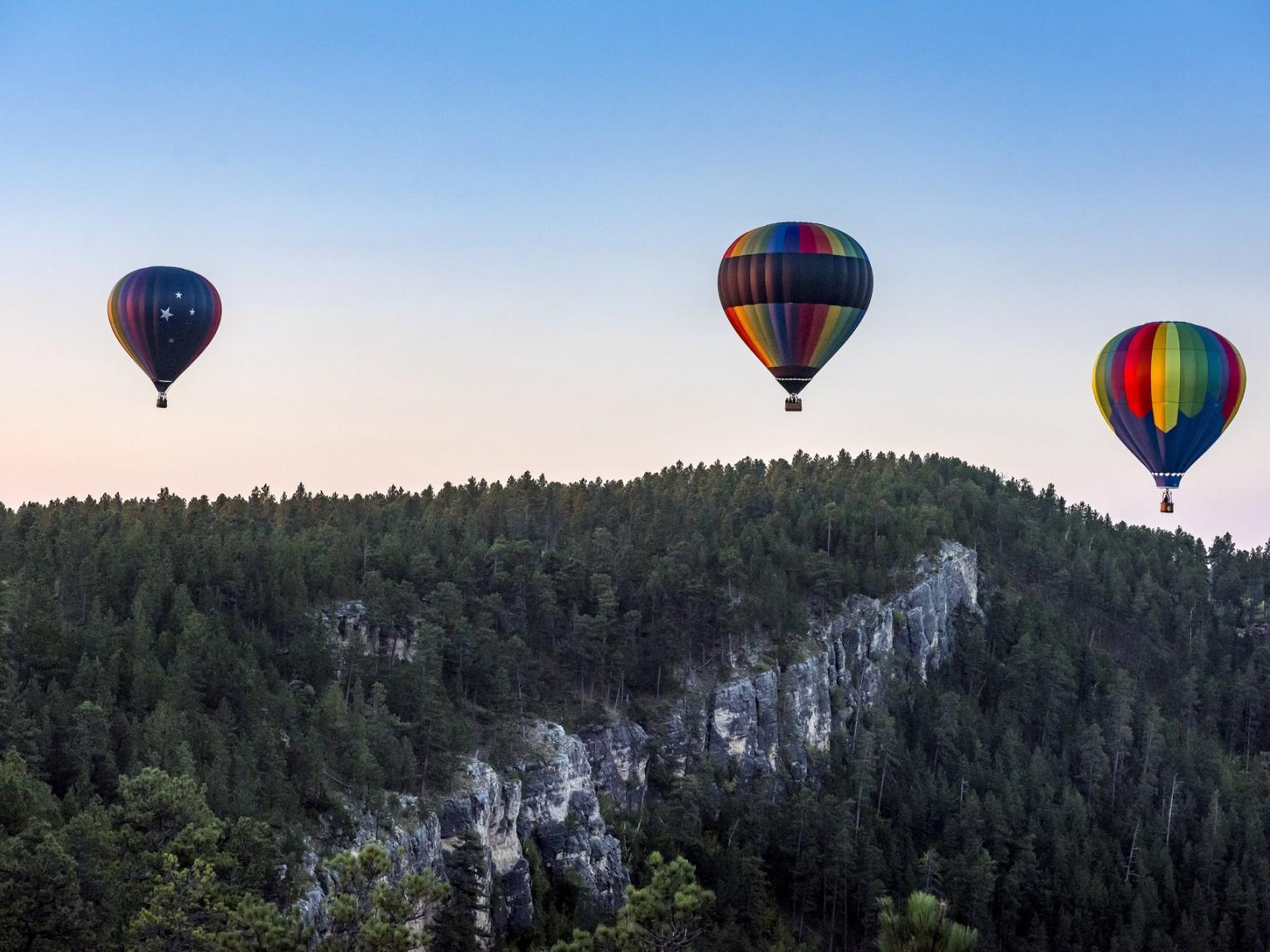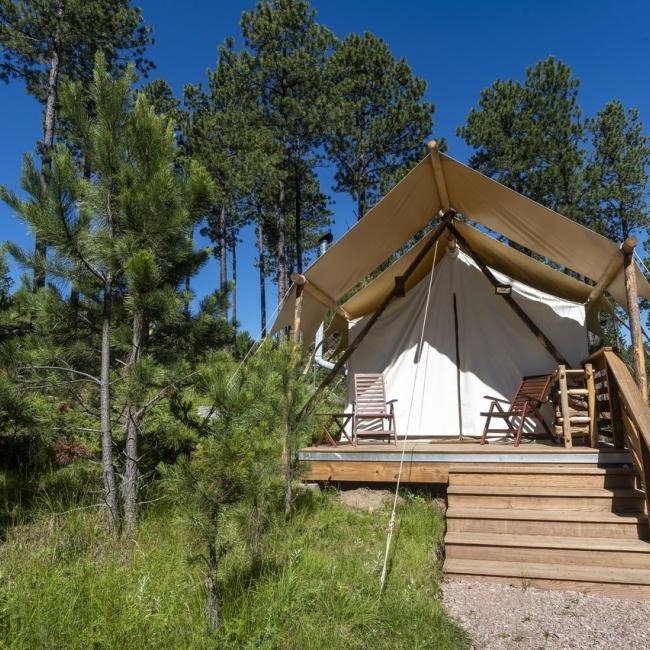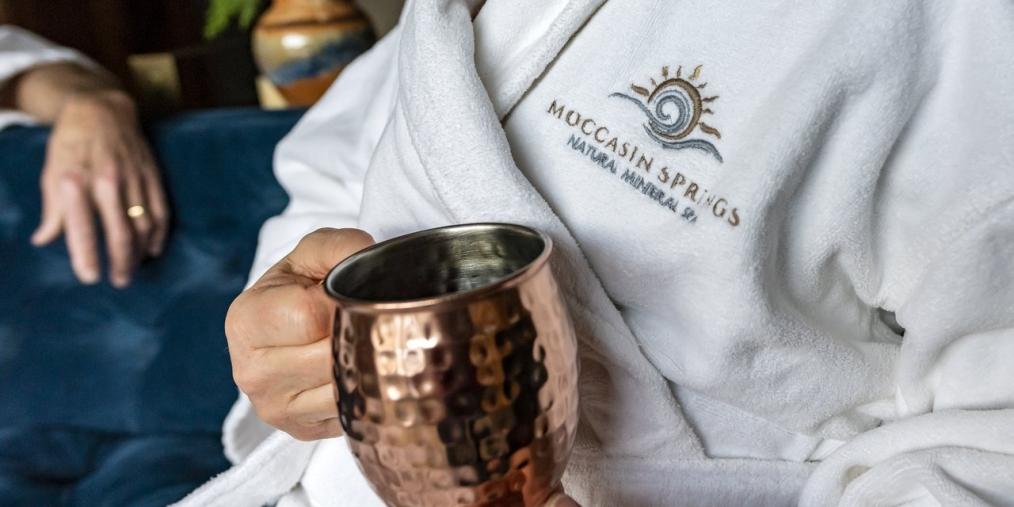 Hot Springs → Rapid City Airport (57 miles)
With the trip winding down, you have the option to spare the extra miles and fly out of Rapid City Regional Airport (RAP) for a closer departure about an hour's drive away. Conveniently, RAP has Avis and Budget rental locations for you to drop off your rental car before flying out. But, if time allows or you prefer to book a roundtrip ticket from Pierre Regional Airport, it's also an easy three-hour joyride back into the center of South Dakota. 
See What Other Couples Are Up To in SoDak