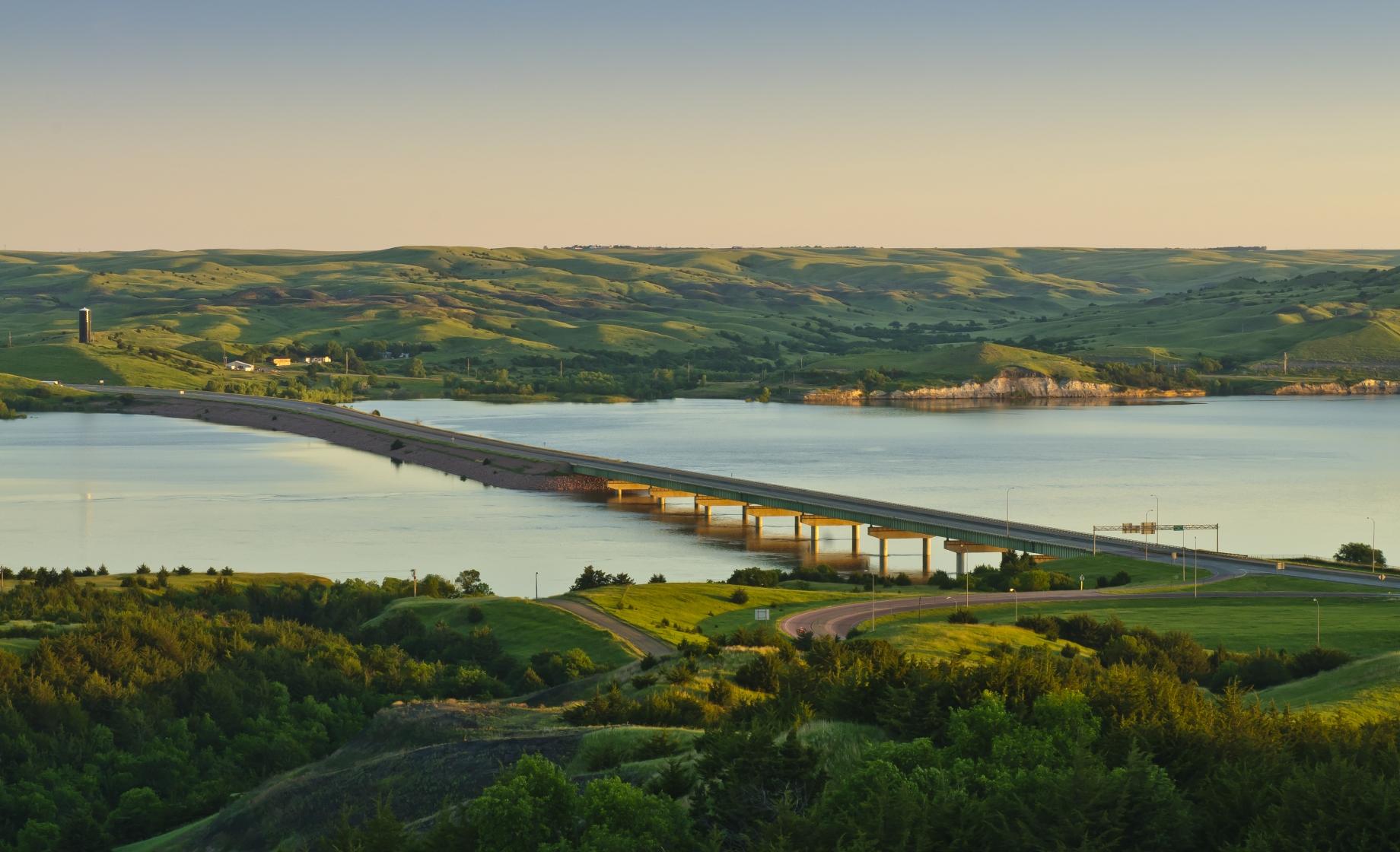 Day 1
One of the most popular routes across South Dakota, Interstate 90, offers excellent sites and attractions along the way. Sioux Falls combines the amenities of a large community, more than 500 restaurants and 4,100 hotel/motel rooms, with the down-home appeal of America's heartland and some great shopping.
West of Sioux Falls lies Mitchell, home of the World's Only Corn Palace, and a retail outfitter for the outdoors.
Beyond Mitchell is Chamberlain where Interstate 90 meets the Missouri River. The Akta Lakota Museum features Lakota art and artifacts. Groups can stop for a buffalo burger and a piece of homemade pie at a local restaurant. Evening entertainment might include a visit to the tribal casino on the Lower Brule Indian Reservation northwest of Chamberlain. Overnight in Chamberlain.
Day 2
Head west to Murdo and an auto museum featuring more than 250 antique classic cars. Farther west lies a collection of early prairie town buildings and the entrance to Badlands National Park. The park was a major film site of the movies "Thunderheart," "Starship Troopers," and "Armageddon." Take the Badlands Loop (Highway 240) for awesome views of this 244,000-acre (97,600 ha) national park.
After the Badlands, take a break in Wall at the internationally famous drug store. Evening entertainment could include a chuckwagon supper and trail or wagon ride at a real Western ranch. Overnight in Wall.
Day 3
Westward ho to the Black Hills. Black Hills tours can hub and spoke out of nearly any city in the area. The area is also perfect for circle tours. See the Black Hills Five Day Tour itinerary for additional ideas in this region.