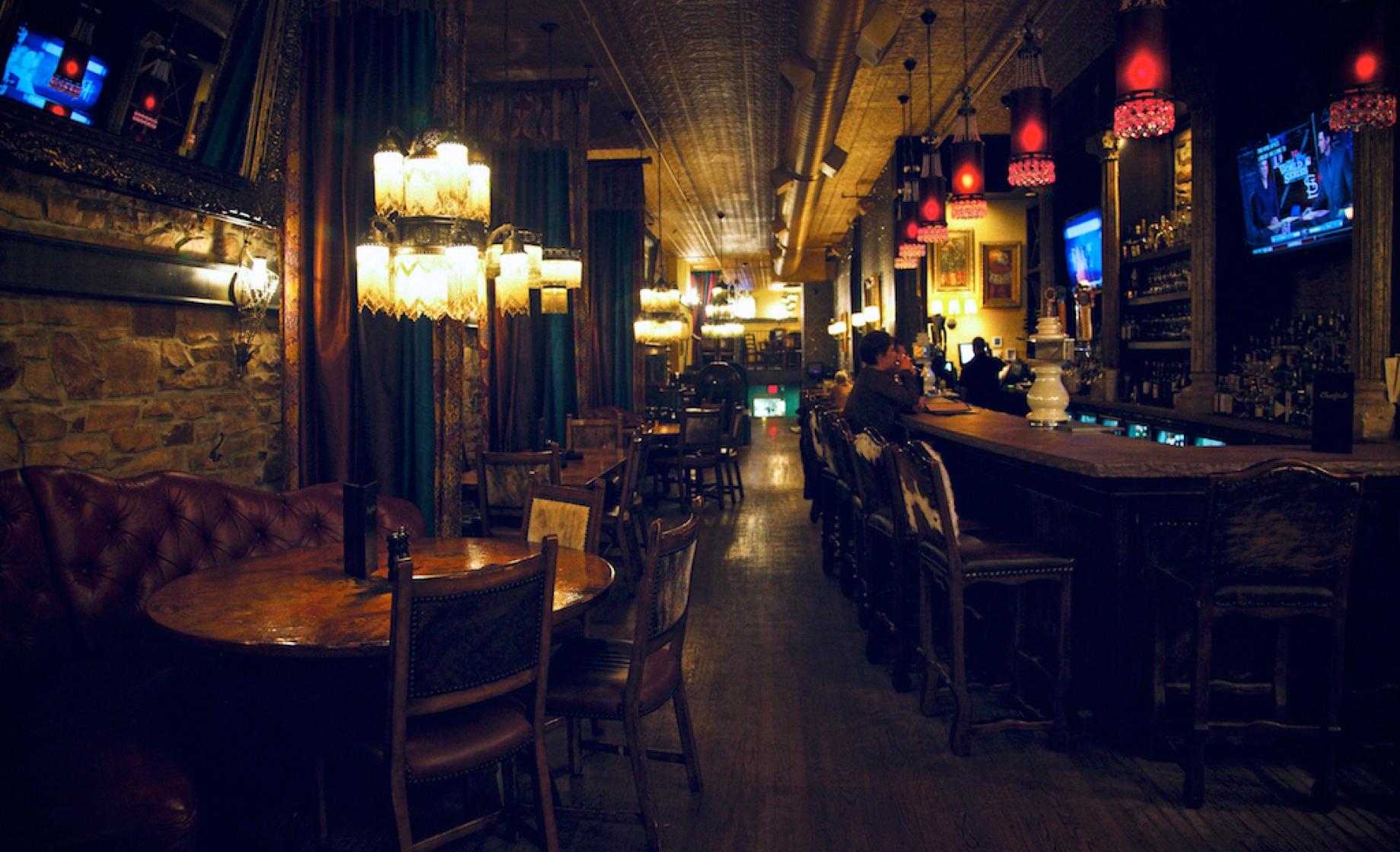 From sculptures to stingrays and butterflies to beers, Sioux Falls surprises and enchants this adventurous couple from Minnesota.
DAY 1
Rich: My fiancé and I are from the Twin Cities. We eventually want to move to a more family-friendly town, and Sioux Falls isn't too far from our parents, so it might fit the bill. 
Desiré: We're not following a guide book, just gonna ask people where we should go. Our overnight trip starts now.
Desiré: The Porter Sculpture Park – super weird but in an admirable way. It's like walking into Wonderland. 
Rich: We were driving down I-90 and the giant bull head just jumps out of nowhere. Nobody knows about this place but you'll be talking about it for weeks, especially if you have kids.
Desiré: Sioux Falls is unexpectedly hip! Cool old buildings and an affordable but classy bakery with heaven-sent coffee!
Rich: Good breakfast at a legit place downtown called Queen City Bakery. 
Rich: Heard a place here has stingrays you can touch. Had to check it out. 
Desire: So, Sertoma Butterfly House & Marine Cove is totally awesome. I've never seen so many colors in my life! 
Desiré: Okay, so it turns out there are these pigmy quail here and they were introduced into the butterfly house to stop an ant infestation. And they can't fly, so the butterflies live in peace. 
Rich: Actually, I totally saw a butterfly dive-bomb a quail. Poor quail! It's the circle of life in here!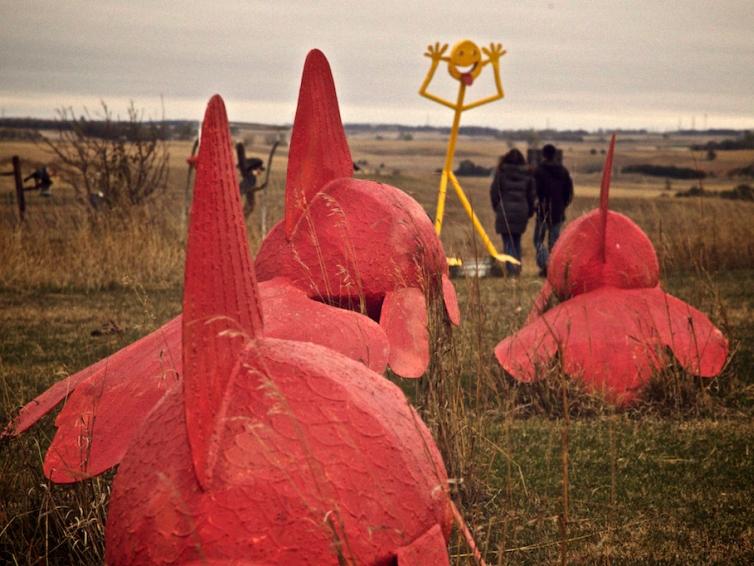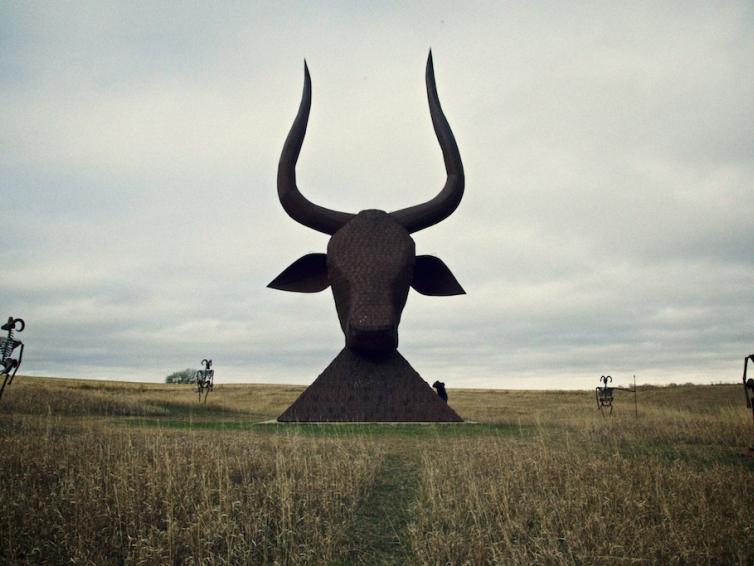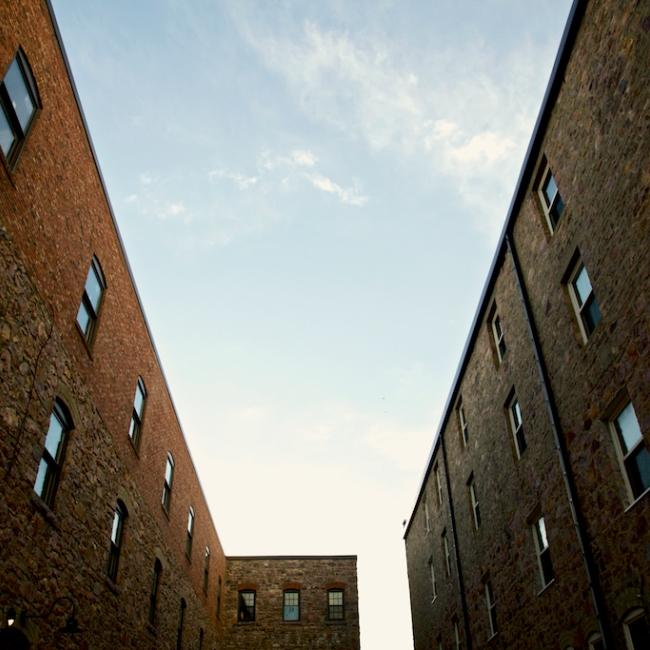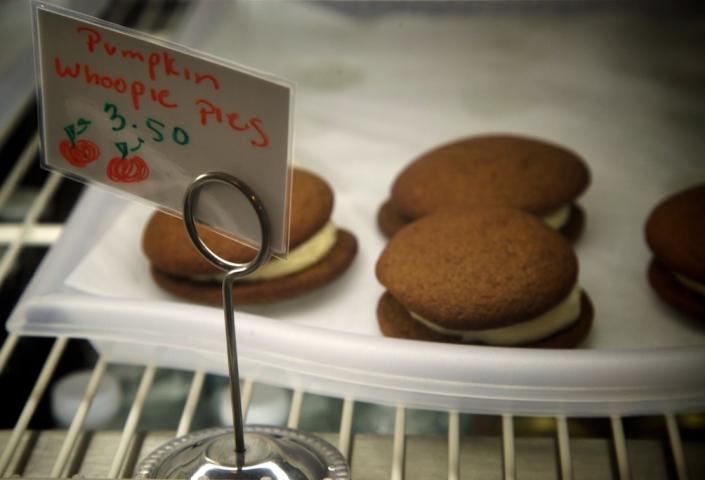 Eating breakfast in downtown Sioux Falls. They even have whoopee pies with a fall theme!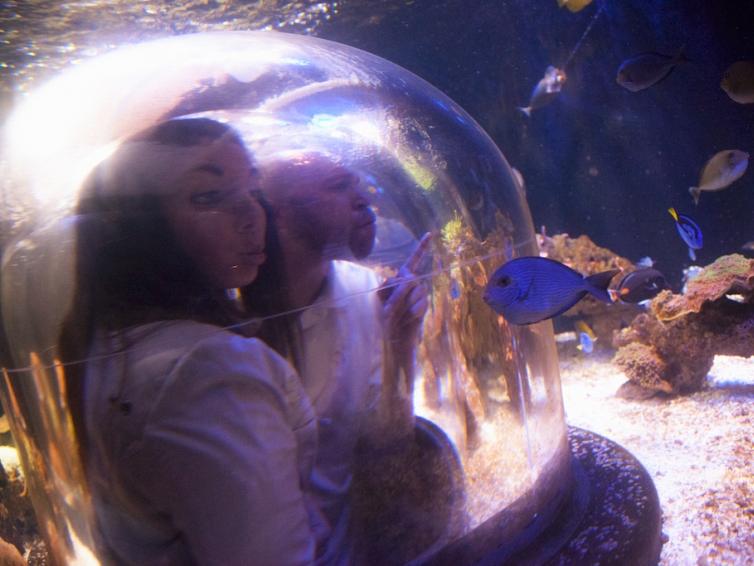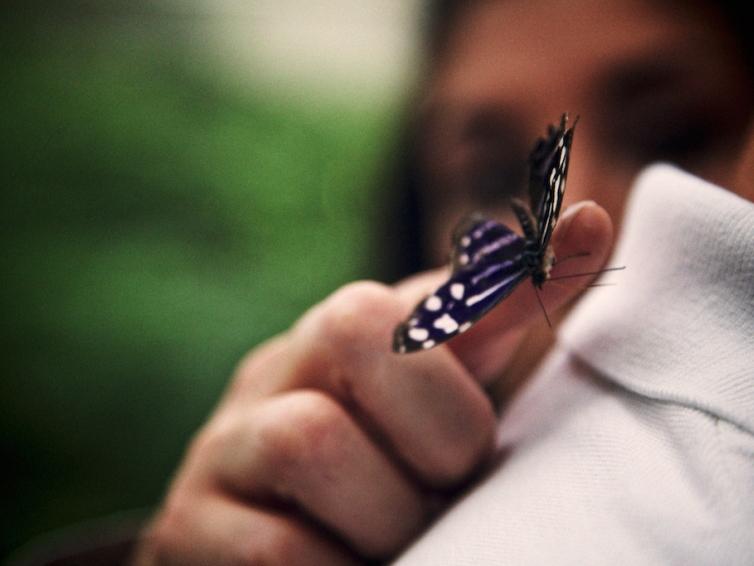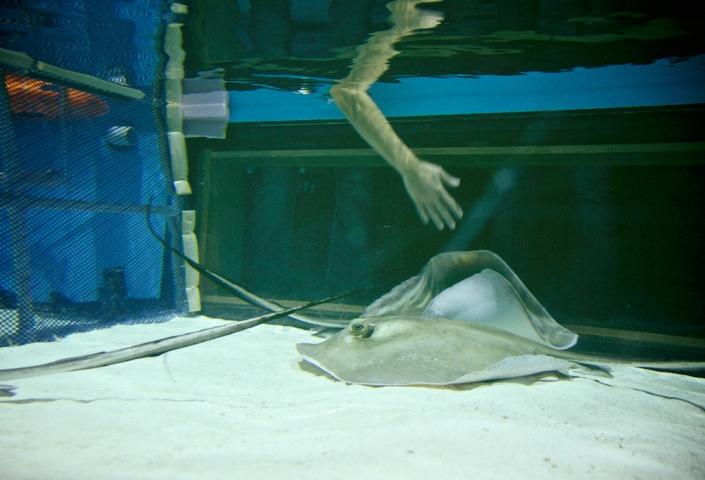 Dare I say stingrays are cute?! They're like cats but underwater!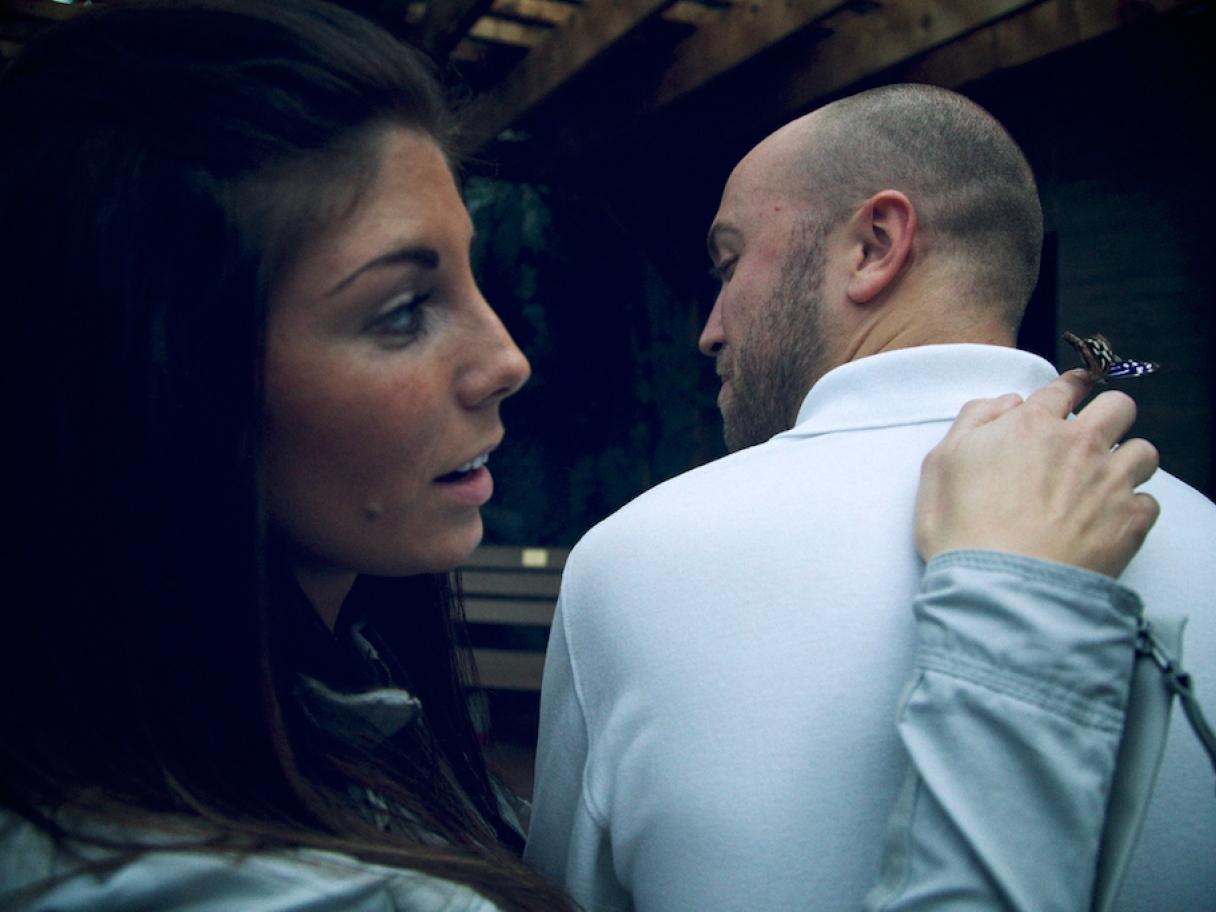 Day 2
Rich: Great Plains Zoo. Impressive, not gonna lie. Rhinos are legit and they've got two of them. This town officially rocks.
Desiré: Petting zoo! And one of the zoo people pointed out a fat goat that looked like Val Kilmer. Totally did!
Desiré: Lunch at JL Beers! They have postcards at every table. You can write a letter to anybody you want and they'll mail it for you.
Rich: JL Beers gives you nametags. I wrote down "Bernard" to see if the waiter would call me that. Did not. Good burger, though. Had a fried egg on top.
Desiré: SculptureWalk is a treat! Loved the family of polar bears. 
Rich: Might have to walk back up and look at these again.
Desiré: Really cool free stuff to see at the Washington Pavilion. They have a paper crane display made of more than 1,000 paper cranes. It just hangs from the ceiling. I LOVE unexpected art!
Rich: Best part of the Pavilion was the South Dakota Rock and Roll Hall of Fame. Love the look of album covers from back in the day. And I didn't know so much great music came out of South Dakota.
Rich: A volunteer at Falls Park recommended Crawford's as a unique spot for a drink. Really cool look and very chill.
Desiré: This was the perfect city to be spontaneous in. So many hidden gems and food everywhere. Felt like a kid going to all these great places! And this place is gorgeous in the fall.
Rich: What made this road trip special was that there was literally too much to do. We needed more time. We weren't expecting to find so much.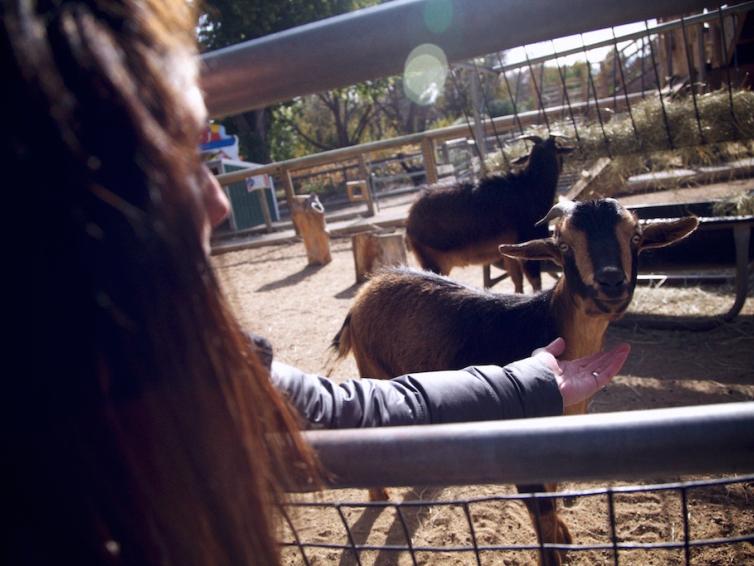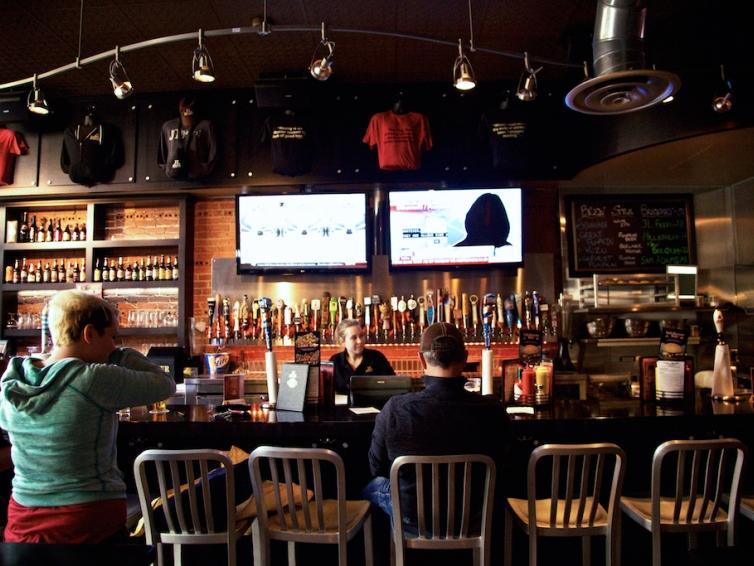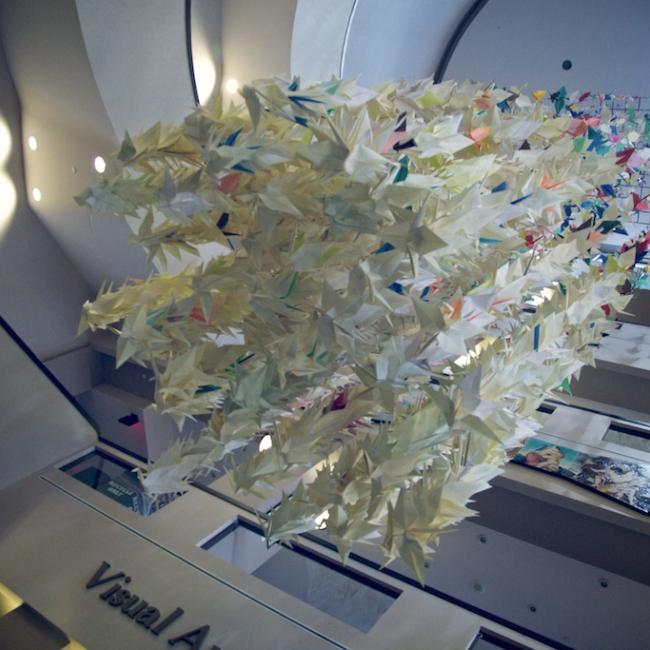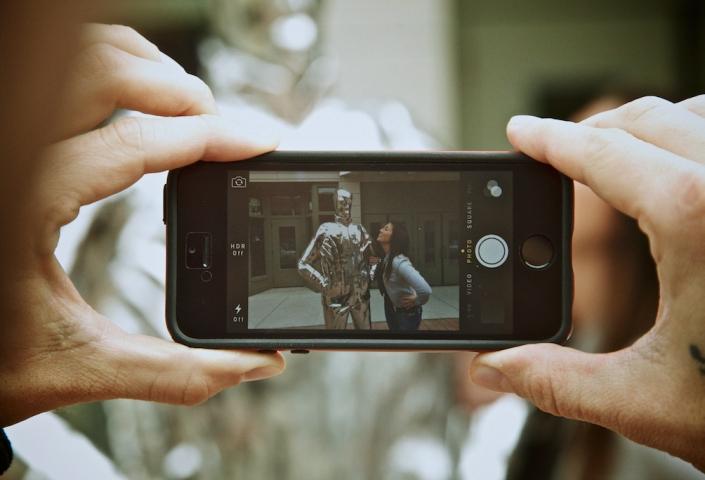 Downtown has a rockin' sculpture walk. Loved taking pics with the silver dude.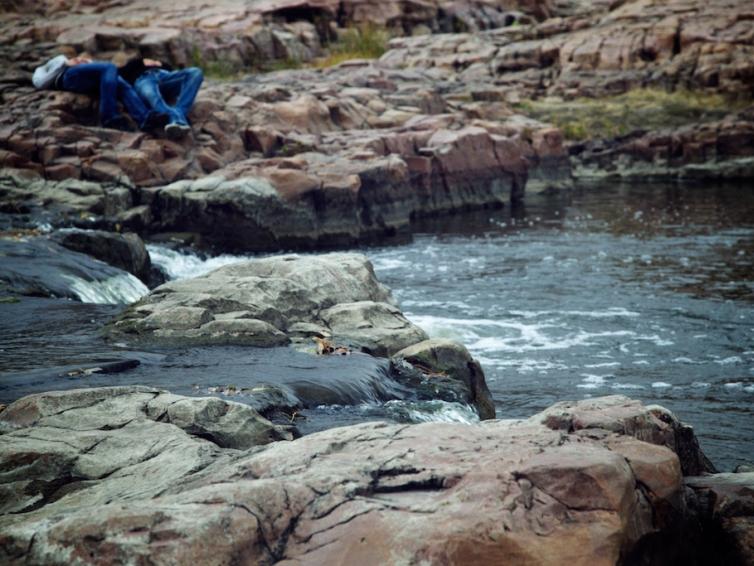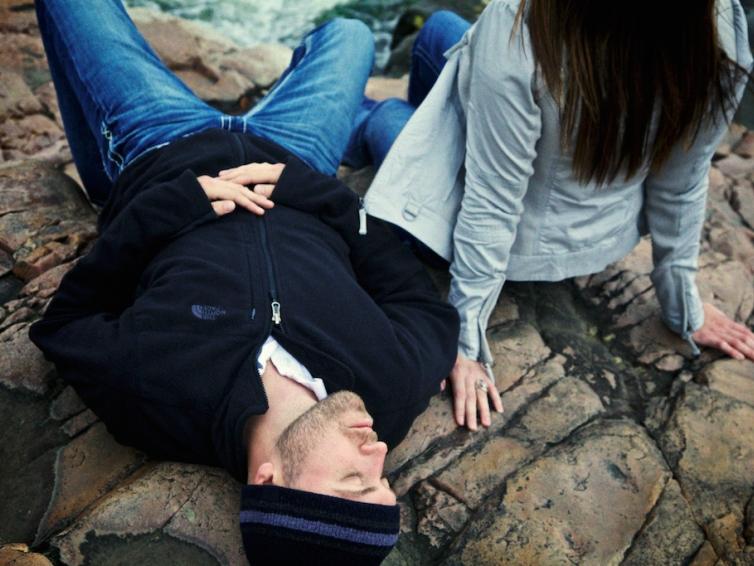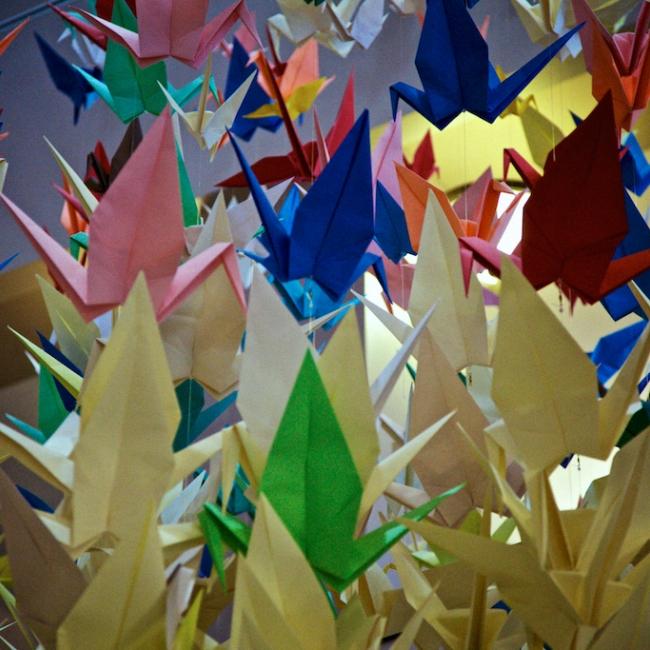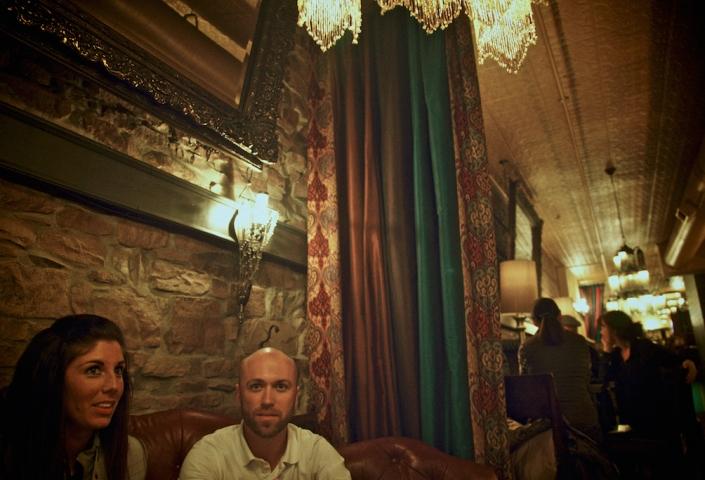 Out for a drink and dinner at Crawford's downtown. This place is like sitting in a painting.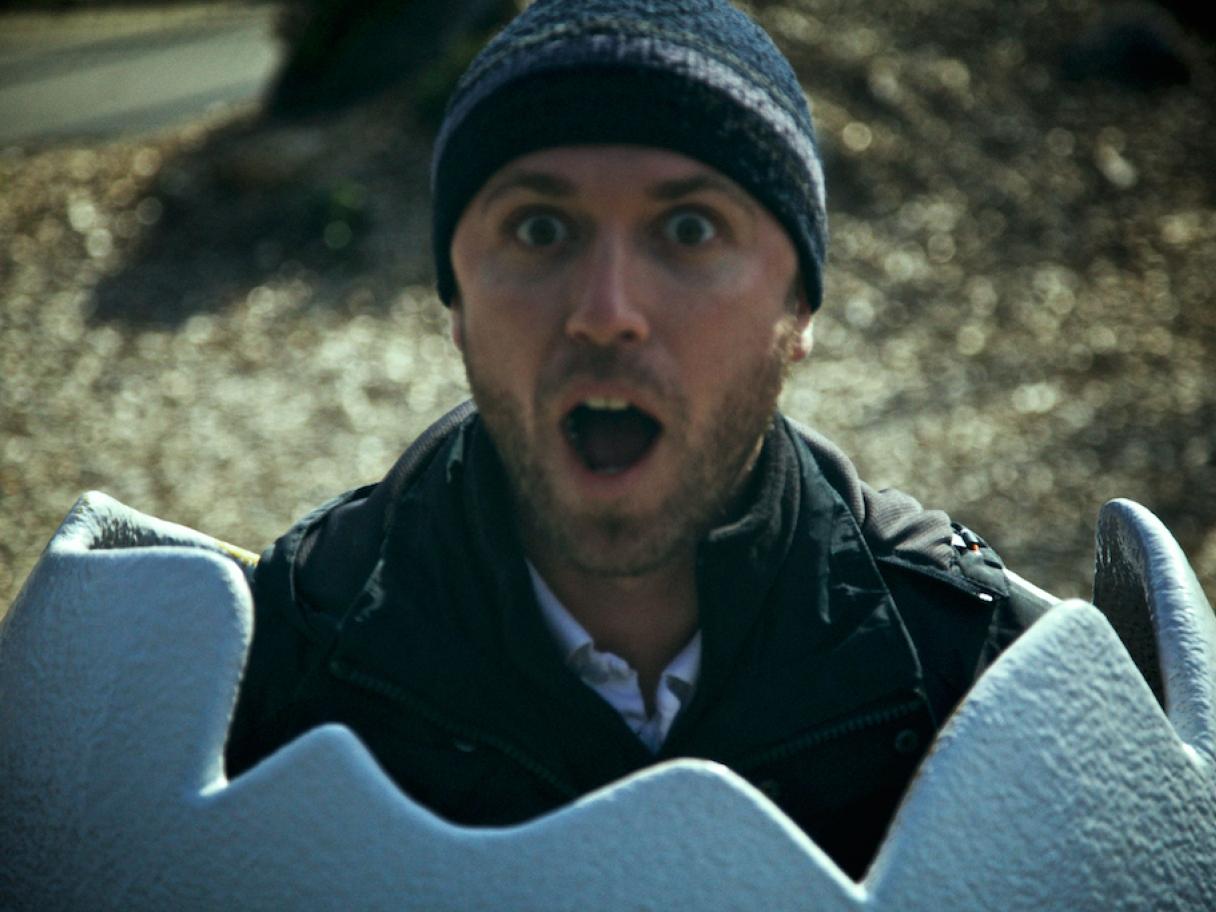 SEE WHAT AMAZING THINGS WILL BE WAITING IN SIOUX FALLS