Great Finds + Great 8 Adventure Road Trip From Rapid City Airport
Experience travel on your own terms with an adventurous road trip from Rapid City and back. From the region's scenic freeways and backcountry roads, discover hidden roadside gems—including some of our Great Finds and Great 8 landmarks that put SoDak on the map. 
Servicing Airlines: Delta, American, United
On-site Car Rentals: Hertz, Avis, National/Alamo, Enterprise, Budget
Recommended Road Trip Time: 6-7 days
Route Distance: 266 (appx) miles
Rapid City shines as the hub of this legendary region's adventurous activities, a place that attracts outdoor enthusiasts, art lovers, history buffs and curious explorers. Once you've landed, take a moment to map out the South Dakota Great Finds you want to tick off your adventure bucket list. The free Great Finds mobile-exclusive passport is a curated collection of off-the-beaten-path attractions, retailers, restaurants and more, some offering deals and discounts to use during your visit. As you stop in at more Great Finds along the way, you can also earn sweet South Dakota prizes!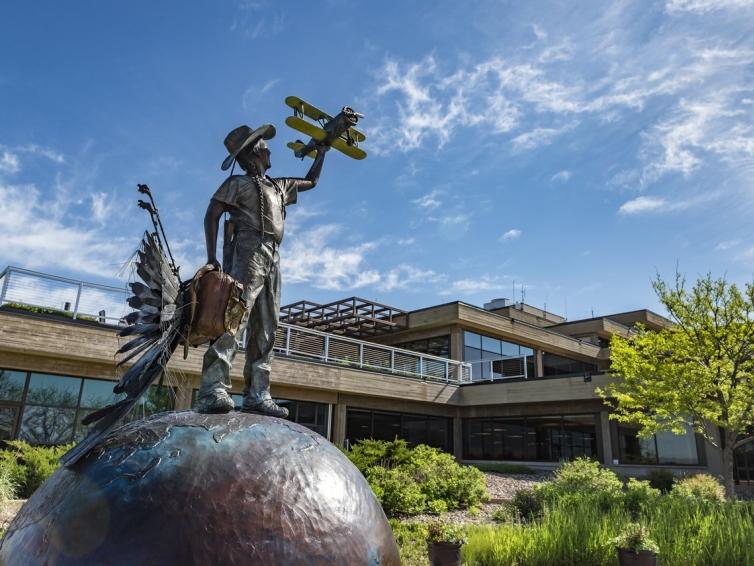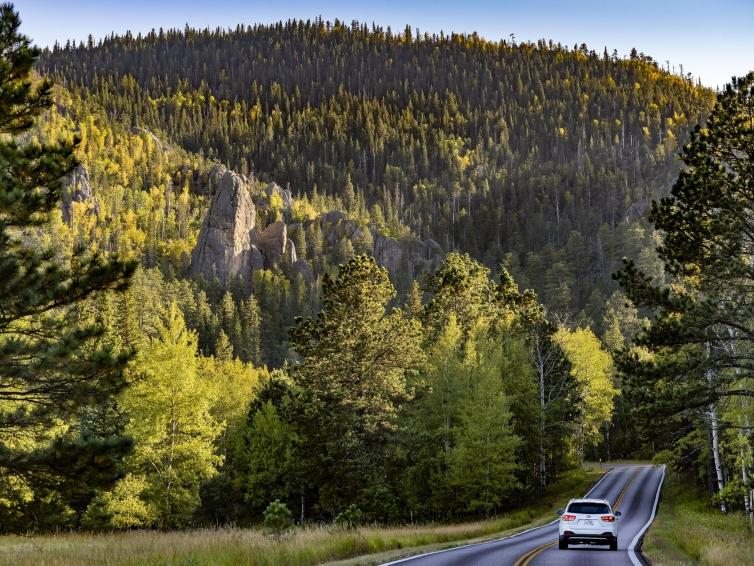 Rapid City Regional Airport (RAP) → Rapid City (10.7 miles)
Flying into Rapid City Regional Airport (RAP) offers a variety of nonstop flights, so it's easy to fly from just about anywhere. Upon landing, it won't take long to get your reserved rental car, since the majority of the main rental carriers are here to supply your South Dakota whip. Not mandatory, but it is advantageous to opt for an SUV or 4x4 since you'll be venturing into rugged terrain. Once behind the wheel, drive about 20 minutes (a little over 10 miles) from the airport into the heart of the American West.
One of the best parts of Rapid City is the proximity to nature—and a lot of trails. A popular one is Little Elk Creek Trail, one of your first Great Finds to check off the list. Just 20 minutes from the city, this easy trail is six miles of fresh air and natural scenery in the Black Hills. Enjoy a post-hike beverage by planning out the rest of your adventures over a flight of craft beer at Firehouse Brewing Company, which was once Rapid City's first fire station, or at Lost Cabin Beer Co. for small-batch craft ales, refreshing lagers and good vibes. 
Plan to stay a night in Rapid City at one of the most alluring and mysterious hotels in the city: Hotel Alex Johnson. Located in the heart of downtown, the 1928 historic hotel is a member of the respected Curio Collection by Hilton. Once settled in, enjoy a panoramic view from Vertex Sky Bar. Dining options including Paddy O'Neill's Irish Pub & Grill. Get a good night's sleep before fueling up at Harriet & Oak, where a VW van parks in the middle of the hip bakery and café. Grab a nutritional breakfast bowl for energy and a freshly roasted coffee before hitting the road for some real adventure.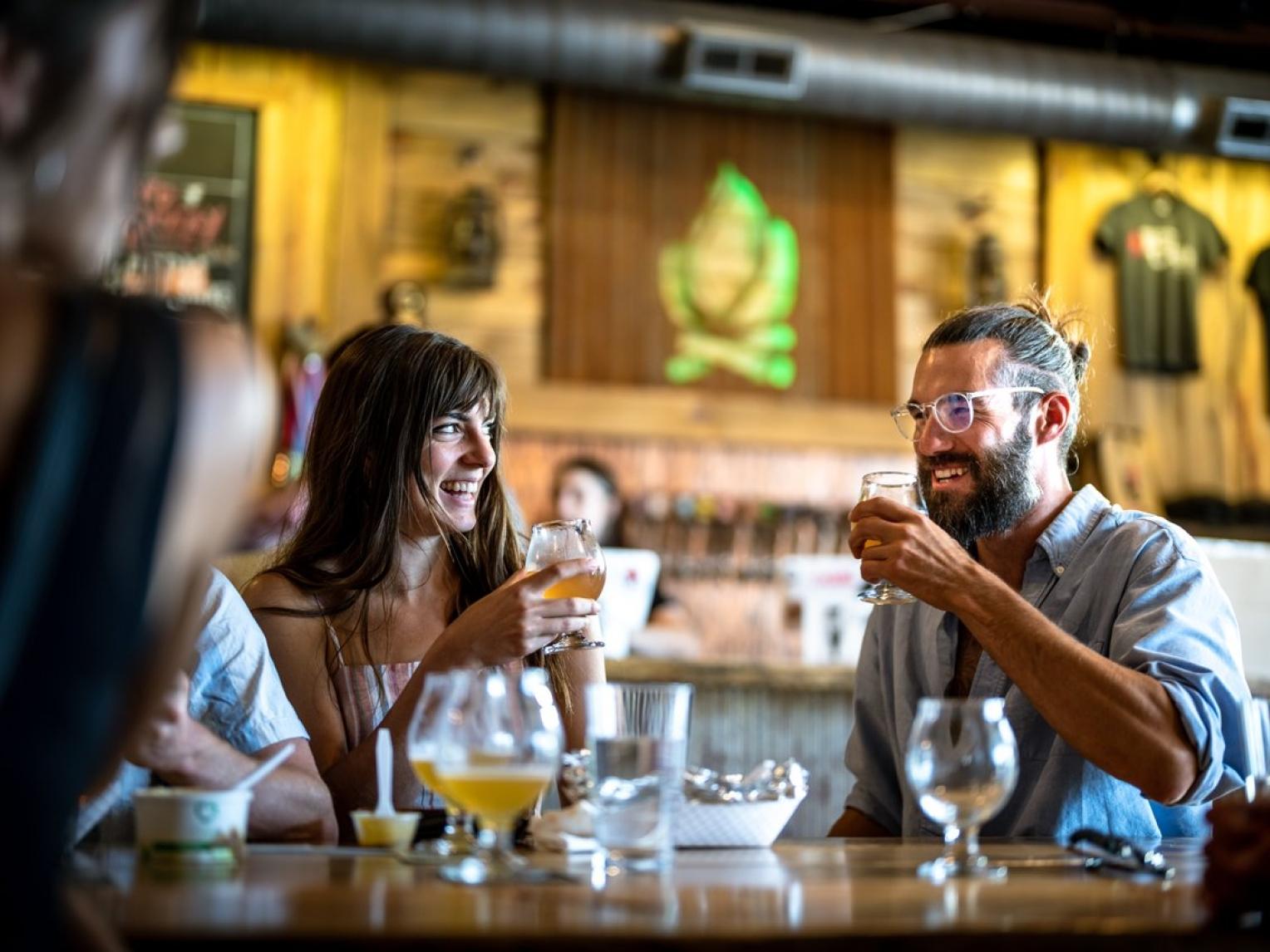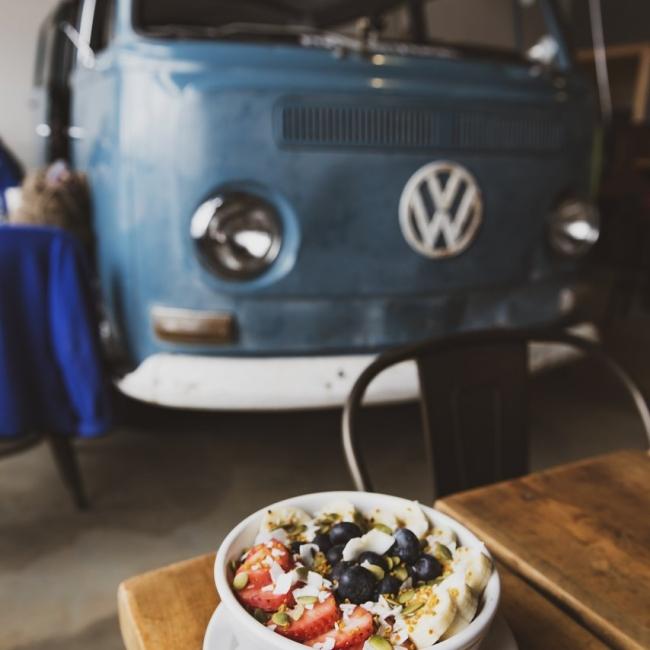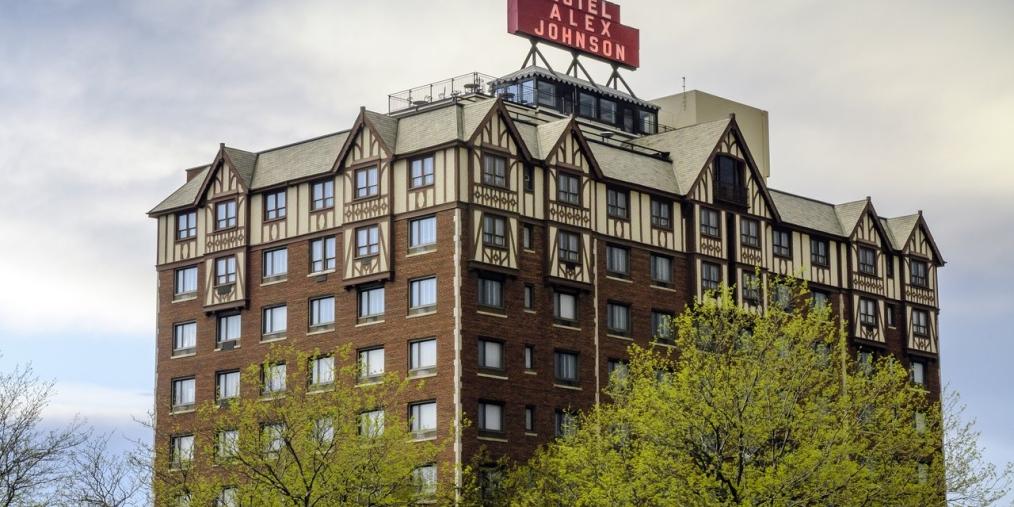 Rapid City → Mount Rushmore → Black Hills → Crazy Horse (58 miles)
With your hiking & camping gear in tow, set your compass southwest on US-16 for a quick 40-minute drive to one of the most recognizable of the Great 8 landmarks: Mount Rushmore National Memorial. Once you've acquainted yourself with the four presidents, seek some shade and relaxation in a place many visitors tend to overlook in this popular area – the Breezy Point Picnic Area, another Great Find that provides a quiet place to unwind with picnic areas centered around pines and granite spires. To check off another Great Find on your passport, head to Black Hills Institute of Geological Research, which features around 1,000 fossils, 500+ minerals, meteorites and agates, 170 replicas, loads of geological & paleontological information, local mining history of Hill City, and more.
Set up camp in the Black Hills National Forest, a vast and unspoiled sanctuary of 11 reservoirs, 30 campgrounds, 32 picnic areas, two scenic byways, two scenic overlooks and 353 miles of trails within the forest. Hanna Campground and Grizzly Bear Creek Primitive Campground are great options for the night. Wake up to enjoy endless hiking, bicycling, fishing, rock climbing, wildlife watching and horseback riding. You can easily take about a 40-minute drive to Crazy Horse Memorial. Here, you will find the world's largest in-progress mountain carving that features the great Lakota warrior.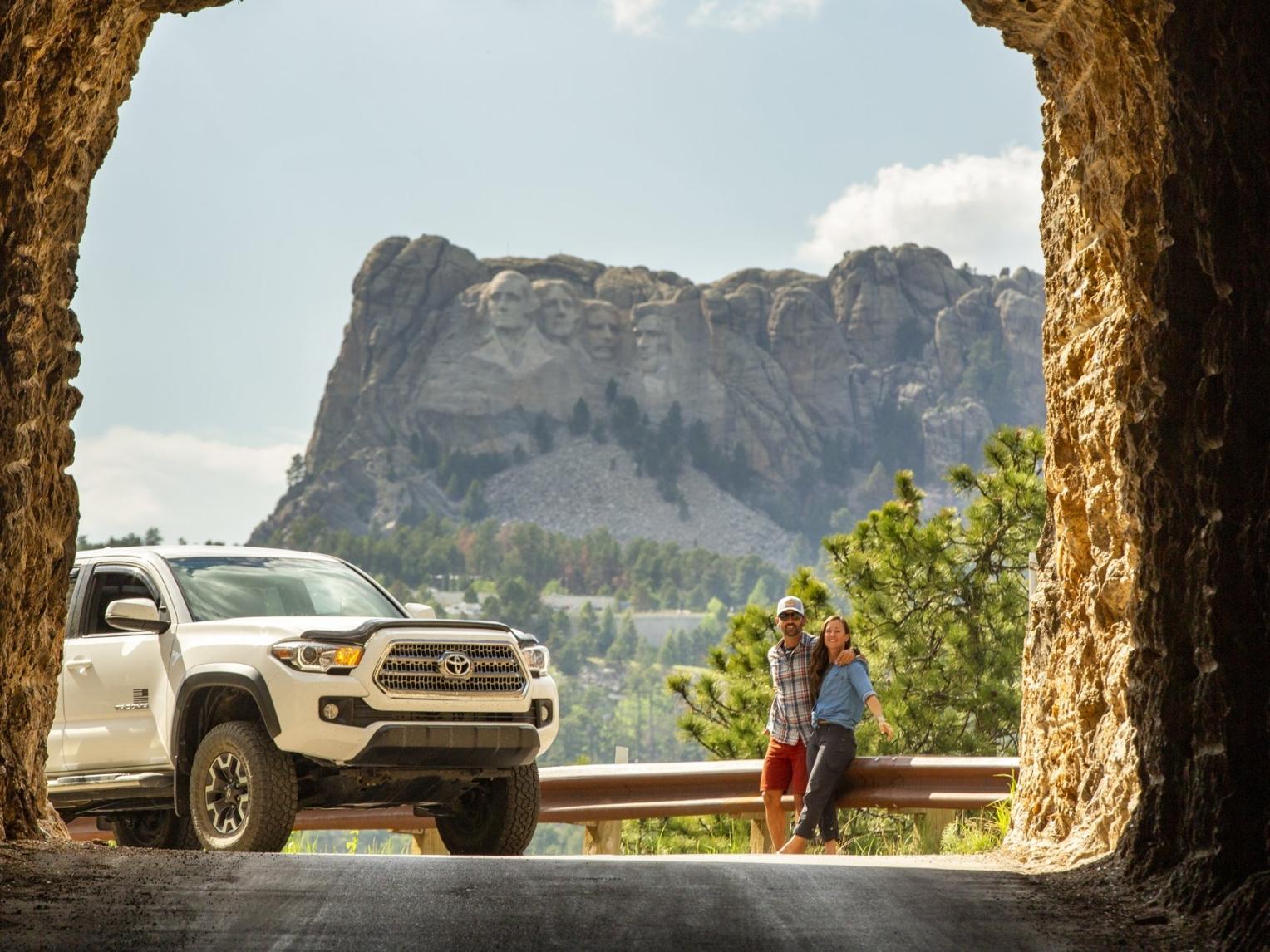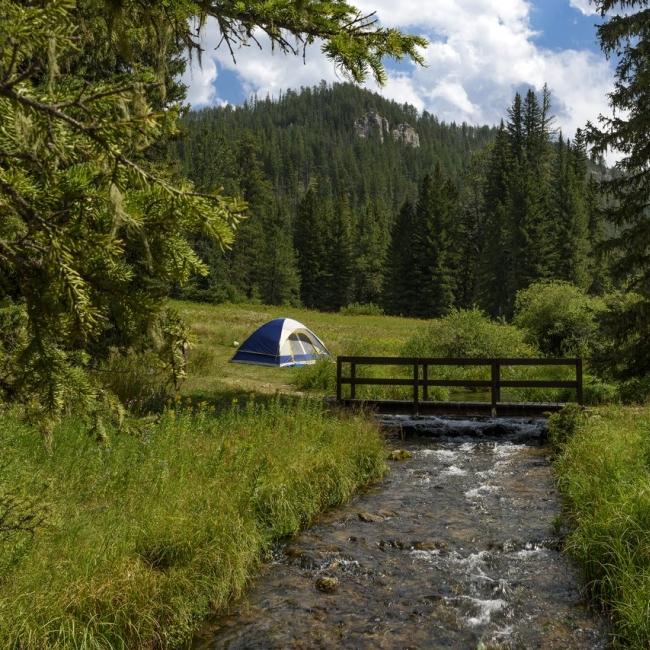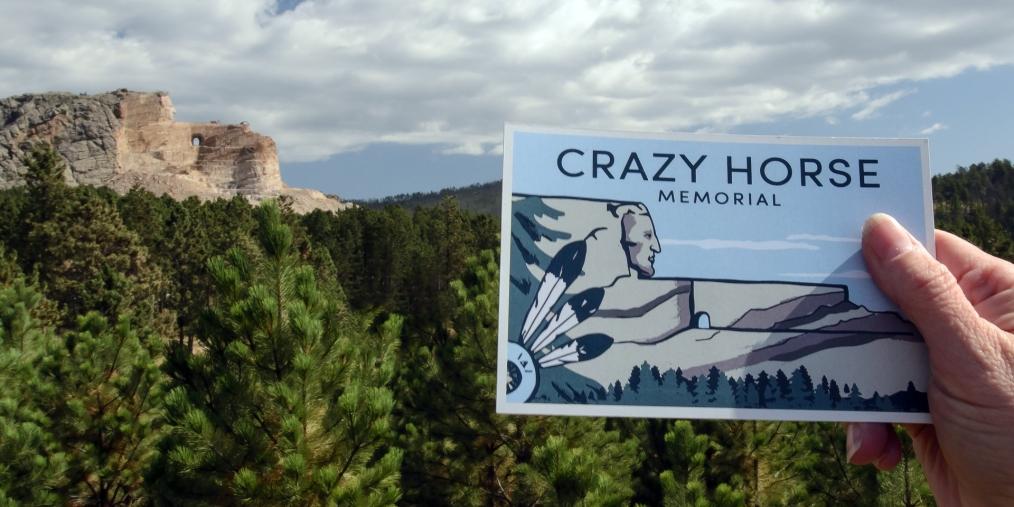 Crazy Horse → Custer State Park → Jewel Cave (47.5 miles)
From there, jump back on the road and head east on US-16A to Custer State Park. In about 40 minutes you'll hit one the wildest and most adventurous spots in South Dakota. Home to a variety of wildlife and magnificent scenery spanning 71,000 acres, Custer State Park is where you can experience 1,000+ buffalo roaming the prairies and hills. Drivers can often enjoy seeing these permanent residents along the 18-mile Wildlife Loop State Scenic Byway that winds around the southern edge of the park. For a reprieve from all the physical activity outdoors, take a load off and have a seat for a show at another Great Find: Black Hills Playhouse, a top-notch theatre in an idyllic part of the park.
Opt to stay the night in Custer, with lots more to unearth and discover—perhaps at the Buffalo Ridge Camp Resort or Medicine Mountain Scout Ranch & Adventure Base. The next day, make your way to Jewel Cave National Monument, the third-longest underground cave in the world and covered in marvelous crystals. Join a cave tour below the forest or explore the 1,279-acre park with nature trails above ground.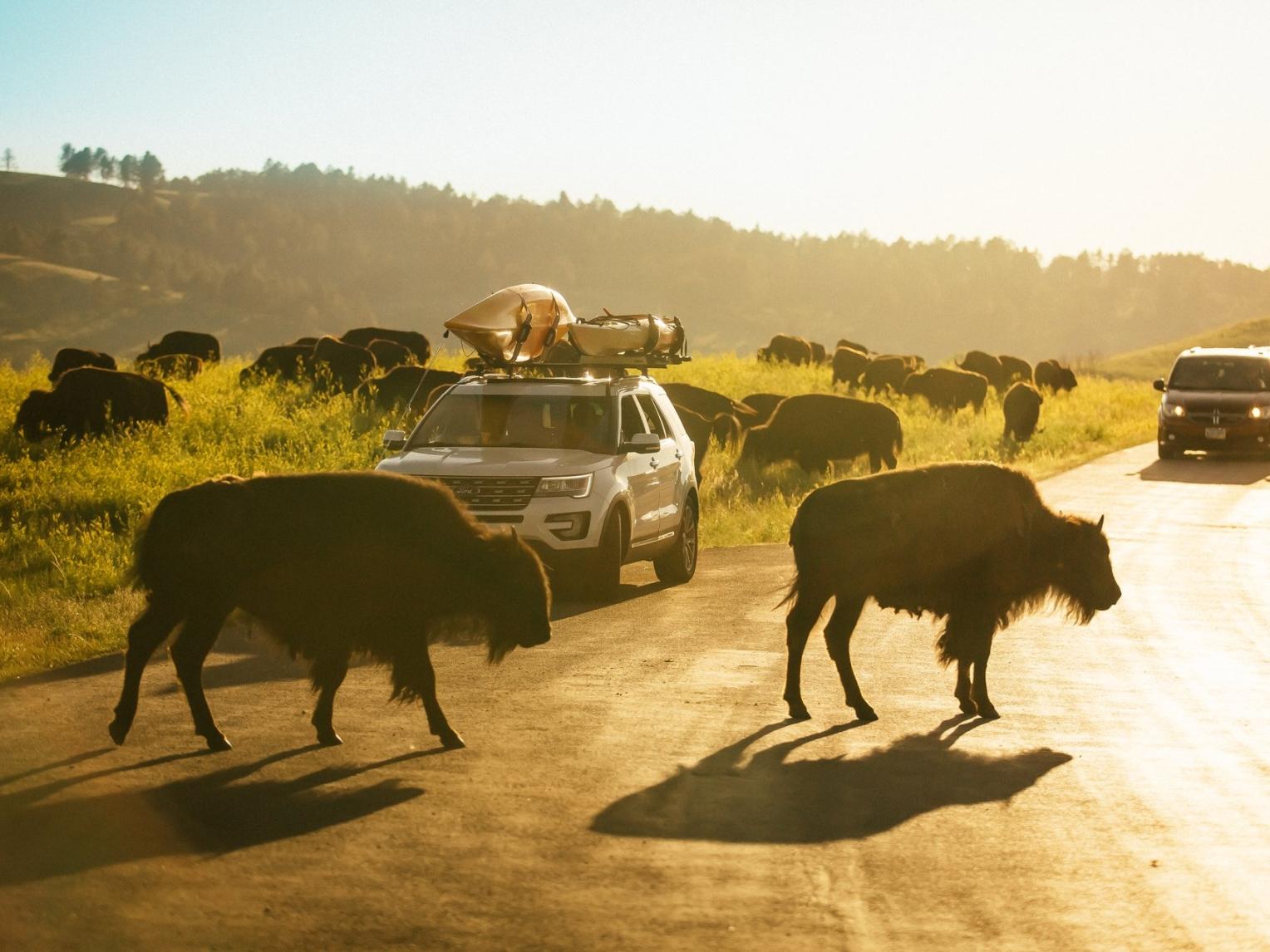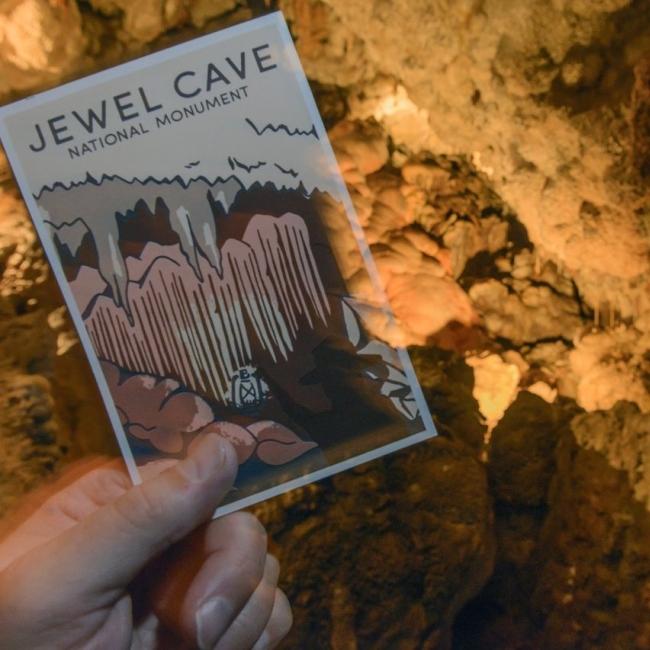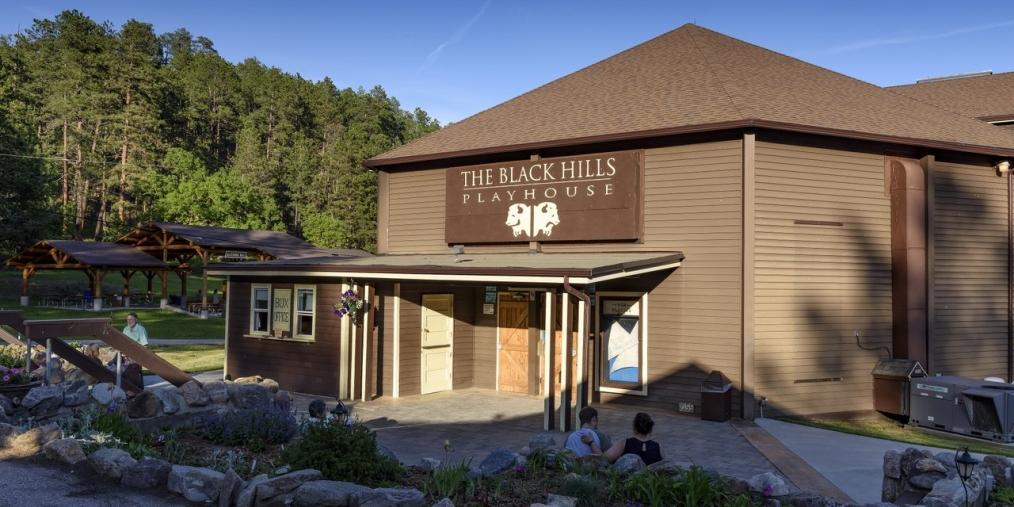 Jewel Cave → Badlands National Park → Rapid City Airport (150 miles)
Back on the road again and heading east, prepare yourself mentally and physically for the rugged yet beautiful natural wonder of the Badlands. Badlands National Park is truly an adventurer's paradise, with a striking landscape boasting a maze of buttes, canyons, pinnacles and spires. Wildlife abounds in the park's 244,000 acres and can often be seen while hiking, camping and traveling the 39-mile Badlands Loop Scenic Byway. Some wildlife not to miss resides at another Great Find: Badlands Ranch Store& Prairie Dog Statue. The 50-year-old and six-ton statue stands as a fortress to the large prairie dog colony to the north of the store and is free to the public. Walk among the dogs and toss them a snack of unsalted peanuts. Close by, another Great Find will find you at Cowboy Corner, a convenience store and café located in the town of Interior at the intersection of Highways 377 and 44 on the eastern edge of Badlands National Park.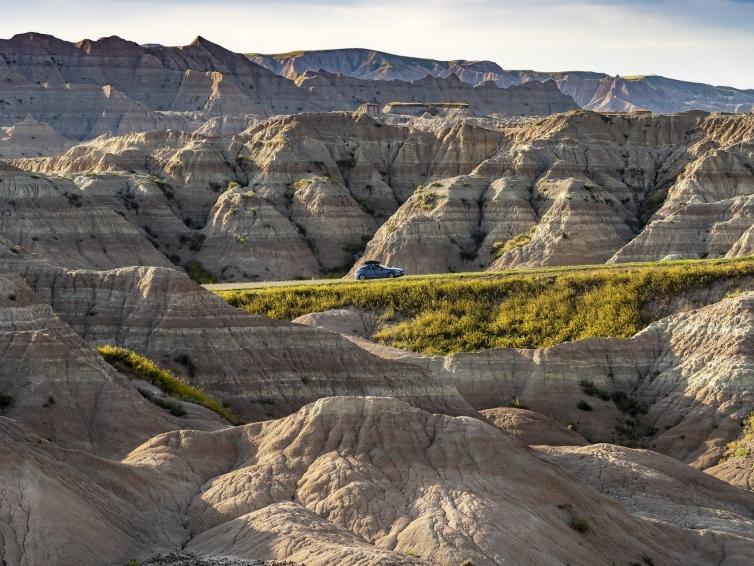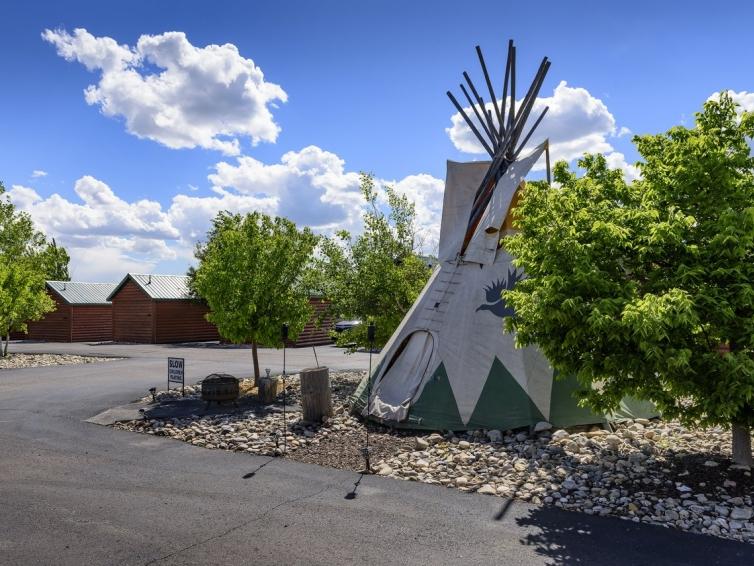 End a great day by trying handcrafted distilled spirits at Badlands Distillery before setting up camp at Whispering Pines Bed & Breakfast Outfitters or checking into a custom-built log cabin at Badlands Frontier Cabins in Wall, SD amongst the Badlands' geologic formations. If running short on time, take in as much of the striking views as you can before the sun goes down. Finish the last leg of your road trip before flying home out of Rapid City Regional Airport, which is an easy hour's drive back west on I-90. 
Remember to document and share pictures of your sights and stops with #SDGreatFinds throughout your epic road trip!
See What Others Are Up To Road Tripping