Back To results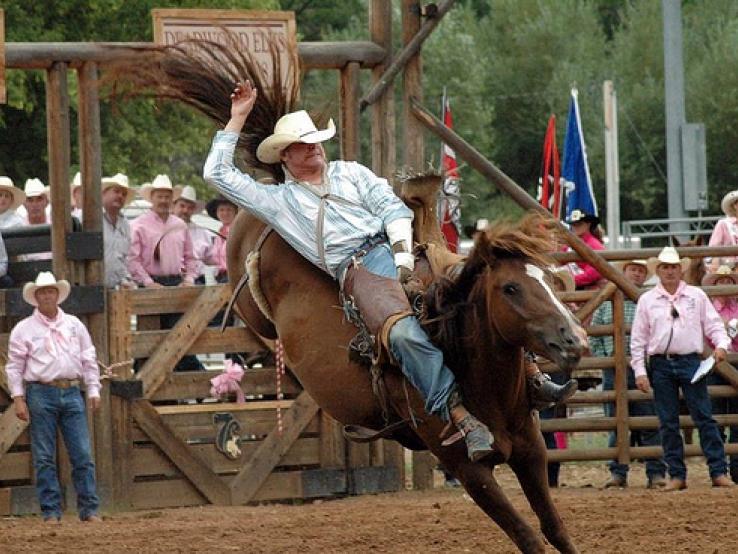 Days of '76 Rodeo and Parades
Wednesday, July 26 - Sunday, July 30, 2023
Monday, July 22 - Saturday, July 27, 2024
Next Event:
Wednesday, July 26, 2023
All Day
Dates & Times for July 2023
Venue
18 Seventy Six Drive,
Details

Truly the Best Rodeo. No Bull. The Days of '76 Rodeo was named the PRCA Small Outdoor Rodeo of the Year four times and the PRCA Midsize Rodeo of the Year every year since 2004. The Days of '76 has also held the title of Badlands Circuit Rodeo of the Year 13 times (1998-2012). The Days of '76 Rodeo and Parades are held over five days in late July, with free parades on Historic Main Street Deadwood on Friday and Saturday.