Back To results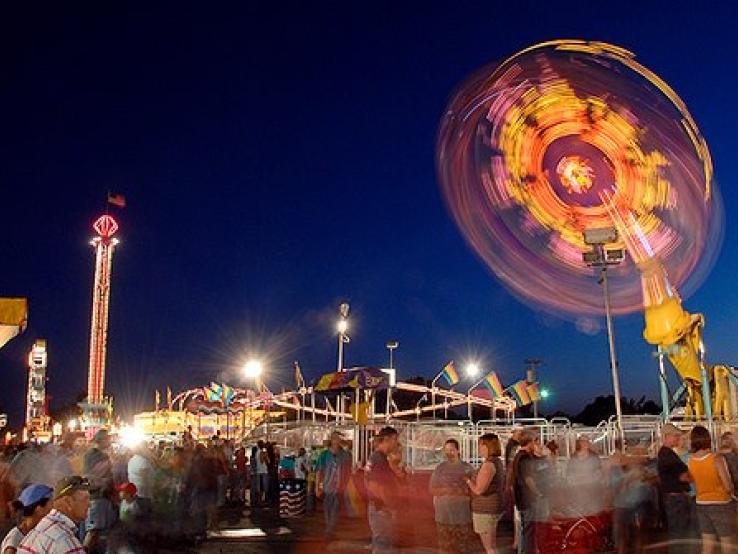 South Dakota State Fair
Thursday, August 29 - September 2, 2019
Next Event:
Thursday, August 29, 2019
7:00am - 8:00pm
Dates & Times for August 2019
Thursday, August 29, 2019
Saturday, August 31, 2019
Details

Come to Huron over Labor Day weekend for the South Dakota State Fair! Over five days, August 29-September 2, enjoy award-winning entertainers, thrilling carnival rides, special events and six stages of free entertainment. Take in a grandstand show and car races. Experience South Dakota's largest carnival midway. See the state 4-H and FFA exhibits and championships, including livestock and animal shows. Fun for the whole family! Admission: Daily gate admission is $6 for adults and $4 for youth (ages 6-15). Children ages five and younger are free. Family and weekly passes are also available.
Amenities