Back To results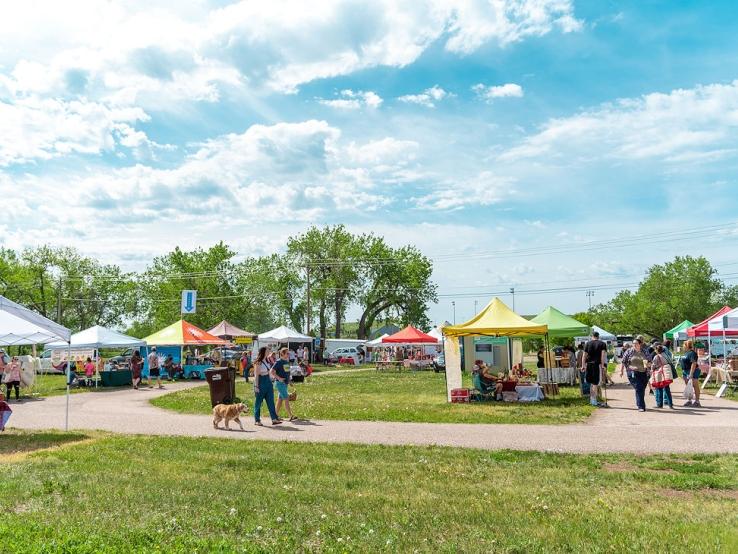 Black Hills Farmers Market
Saturday, June 10 - Saturday, October 28, 2023
Wednesday, July 5 - Wednesday, October 25, 2023
Next Event:
Saturday, June 10, 2023
8:00am - 2:00pm
Dates & Times for June 2023
Venue
245 E Omaha Street,
Details

The Black Hills Farmers Market offers locally-produced foods and fine arts including fruits, vegetables, mushrooms, meats, eggs, honey, fresh-baked goods, herbs, pickles, salsas, jams, jellies, dairy, and hand-crafted items. We are located at Market Park in Rapid City and are open year-round (weather permitting). Our hours are 8 a.m.-2 p.m. on Saturdays, May through October; 8 a.m.-2 p.m. on Wednesdays, July through October; and 9 a.m.-12 p.m. on Saturdays, November through April. See our website or Facebook page for activities, special events and vendor lists.