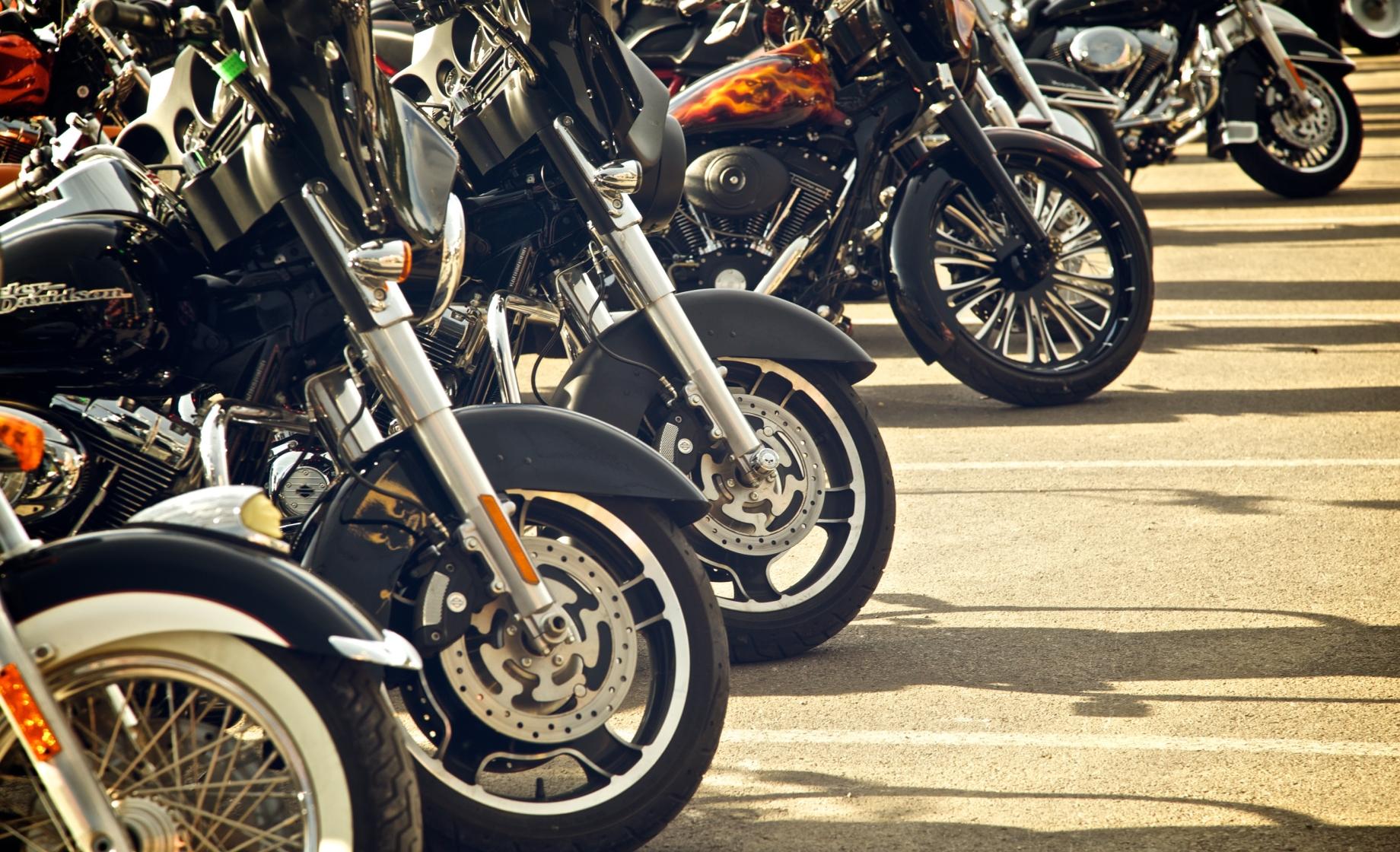 August 2-11, 2024 - 84rd anniversary
August 1-10, 2025 - 85th anniversary
It's biker heaven! Each year, Sturgis' Main Street becomes a sea of motorcycles, leather, denim and, of course, people. Since 1938, Sturgis has welcomed motorcycle enthusiasts from across the United States and around the world to the annual Motorcycle Rally. Based out of the small community northern Black Hills community of Sturgis, the Rally officially runs for 10 days every August. Motorcycle traffic to and around South Dakota typically increases as early as two weeks before the official start date of the event and continues for as late as two weeks after the conclusion.
What started as a weekend celebration with less than two dozen racers participating in a handful of events including half-mile races, ramp jumps, and board-wall crashes, the Rally has grown significantly. First organized by the Jackpine Gypsies Motorcycle Club, the Rally is now embraced by much of the population of Sturgis (approximately 6,400) as well as hundreds of outside vendors.
Rally Events and Vendors
Rally-goers can still enjoy several of the original events, although many others have been added over the years such as motocross races, professional and amateur hillclimbs, and drag races. The biggest names in Rock, Classic Rock and Country music entertain all week long at venues located around Sturgis.
Visitors can also check out the countless food and souvenir vendors, booths and shops offering everything from motorcycle customizing to tattooing.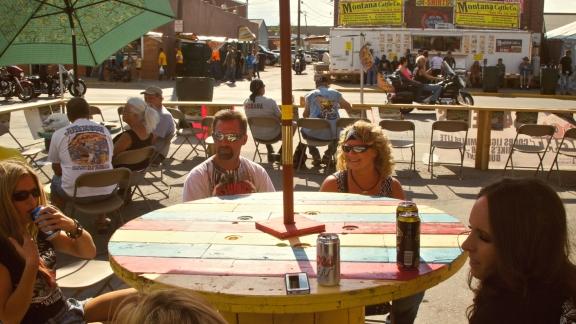 Black Hills Attractions
In addition to the activities in and immediately around Sturgis, many bikers and groups take day-trips throughout the Black Hills and beyond. Within easy riding distance are many attractions including Mount Rushmore National Memorial (62 miles), Crazy Horse Memorial (67 miles), Custer State Park (75 miles), Spearfish Canyon (20 miles), Deadwood (13 miles), Devils Tower National Monument (84 miles) and Badlands National Park (110 miles). (Distances listed are approximate.)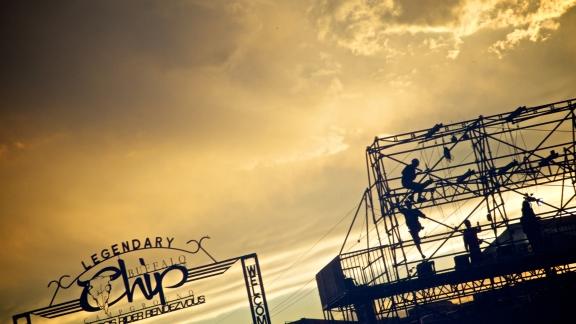 Rally Attendance
Average Rally attendance is in the hundreds of thousands, with the largest estimated attendance of more than 600,000 cruising in for the 60th Anniversary in 2000. Attend the Rally once and it becomes clear why it's a mandatory destination for so many bikers. The sound of growling engines, the smell of exhaust, and the glint of sunlight off chrome are just a few of the elements that make the Sturgis Motorcycle Rally a unique experience.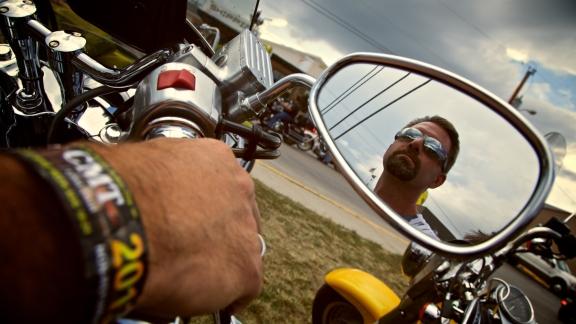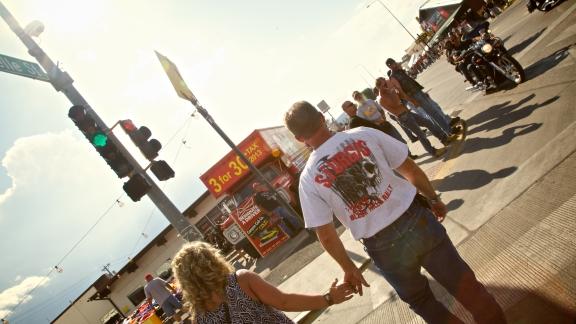 South Dakota Rides
SouthDakotaRides.com is part of a campaign by the South Dakota Office of Highway Safety to promote motorcycle education and safety. The site provides information about safety, state laws, rider training opportunities and other topics. It engages users with interactive riding maps, information about rider education courses, and opportunities for users to share photos and videos and to take part in live chats with other motorcycling enthusiasts.