Back To results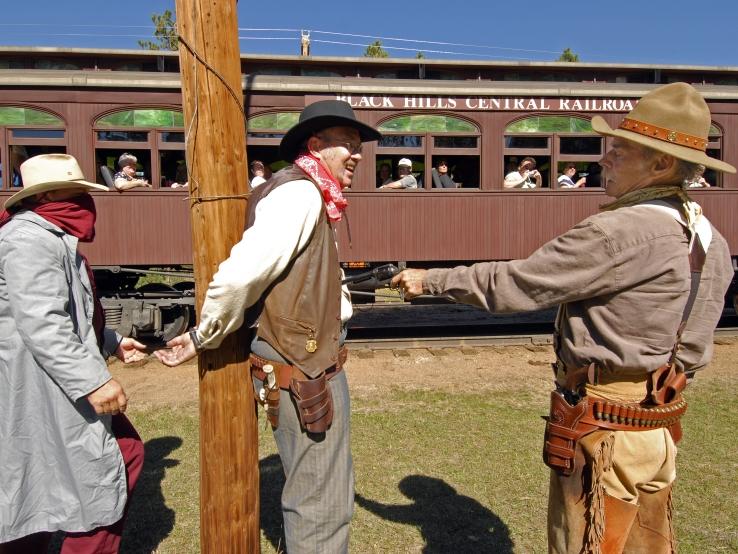 1880 Train Old West Shootout
Sunday, September 1, 2019
Next Event:
Sunday, September 1, 2019
6:30pm - 9:00pm
Dates & Times for September 2019
Sunday, September 1, 2019
Venue
222 Railroad Avenue
Details

Experience an old west shootout aboard the 1880 Train this summer. Dates for 2019 are June 20 and 27; July 3, 5, 6, 11, 18 and 25; August 8, 15 and 22 (3:45 p.m. departure for the August dates); and September 1. The shootout begins at the Hill City station. A few bad guys board the train and hide their treasure. The train is stopped by cowboys and "held up" halfway between Hill City and Keystone. It's a good thing the sheriff is in town! Take the 6:45 p.m. Hill City to Keystone departure to experience the shootout. Admission: See our website for ticket prices. PLEASE NOTE: June 6 and 13 are NOT available.
Amenities