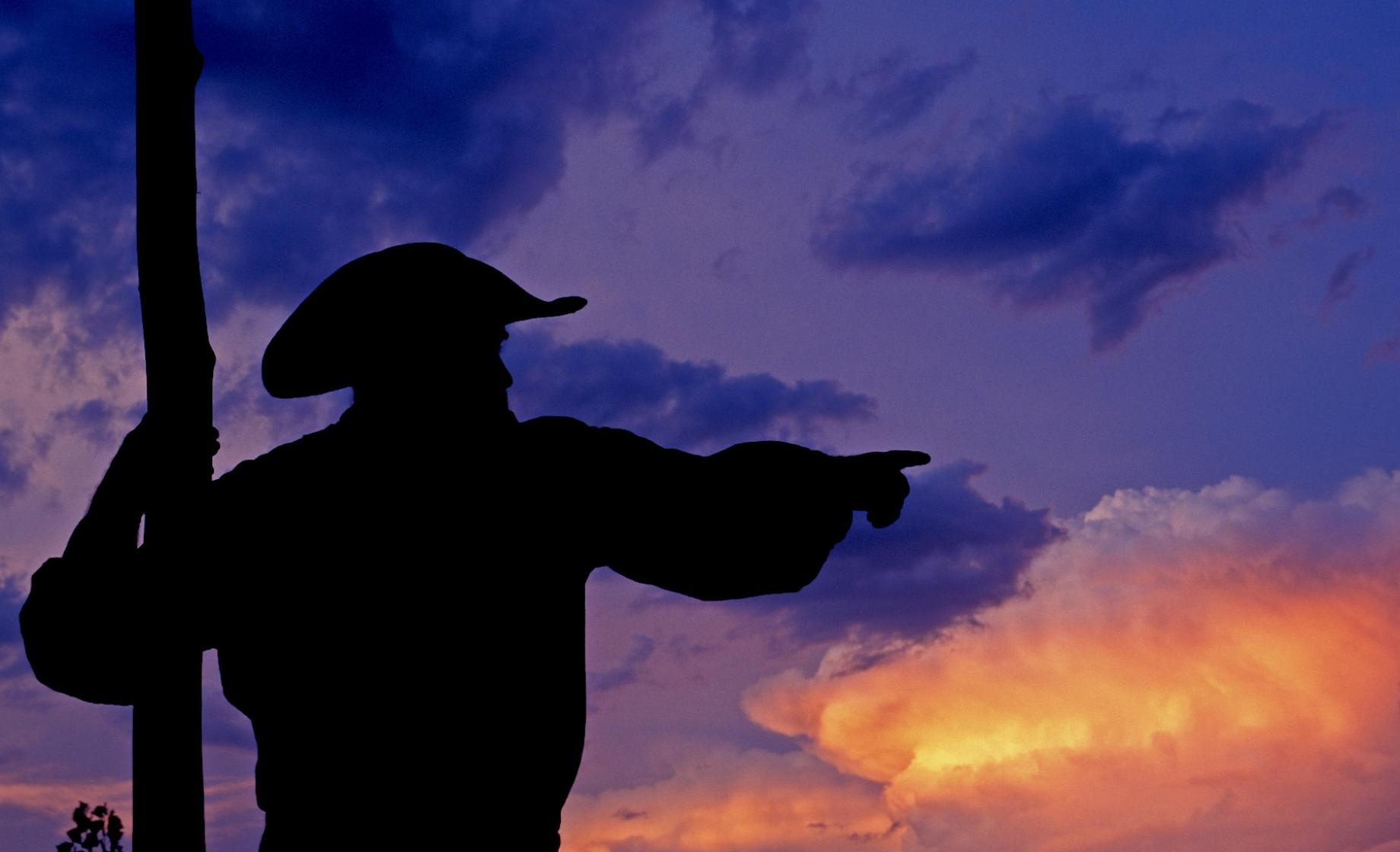 Considering the length and breadth of the journey, the Corps of Discovery had few calamities. But they did have some close calls while in present-day South Dakota.
Starving in a land of plenty
Imagine going hungry in a land where food sources are plentiful. That's what almost happened to Pvt. George Shannon in the fall of 1804. Shannon spent more than two weeks on shore lost, alone and struggling to catch up with the keelboat. When he ran out of bullets, Shannon lived by eating grapes and a rabbit he shot using a stick in place of a bullet. Finally, weak and tired, young Shannon sat down on the shore to rest. That's when the keelboat arrived. It seems he had been ahead of the party the whole time. An interpretive panel is located at Snake Creek Recreation Area west of Platte.
Mutiny on the keelboat?
Shortly after leaving the Arikara village, Pvt. John Newman was charged with uttering mutinous expressions and attempting to turn the men against the captains. A court martial was held near present-day Pollock on Oct. 13, 1804. Newman pled not guilty, but a jury of his peers found him guilty, sentencing him to receive 75 lashes and to be let go from the permanent party. A historical marker near Pollock describes the incident.
Case of mistaken identity
On the return trip through South Dakota, the explorers had a tense moment near present-day Running Water. The men were in several canoes when they passed a group of Indians, which Clark took to be a war party on shore. When shots rang out, Clark gathered 15 men and ran towards the direction of the shots. The so-called war party turned out to be a group of Yankton shooting at an empty keg the explorers had thrown into the river. Realizing his mistake, Clark invited the Yankton to smoke, which they did. An interpretive panel near the bridge at Running Water commemorates the incident.