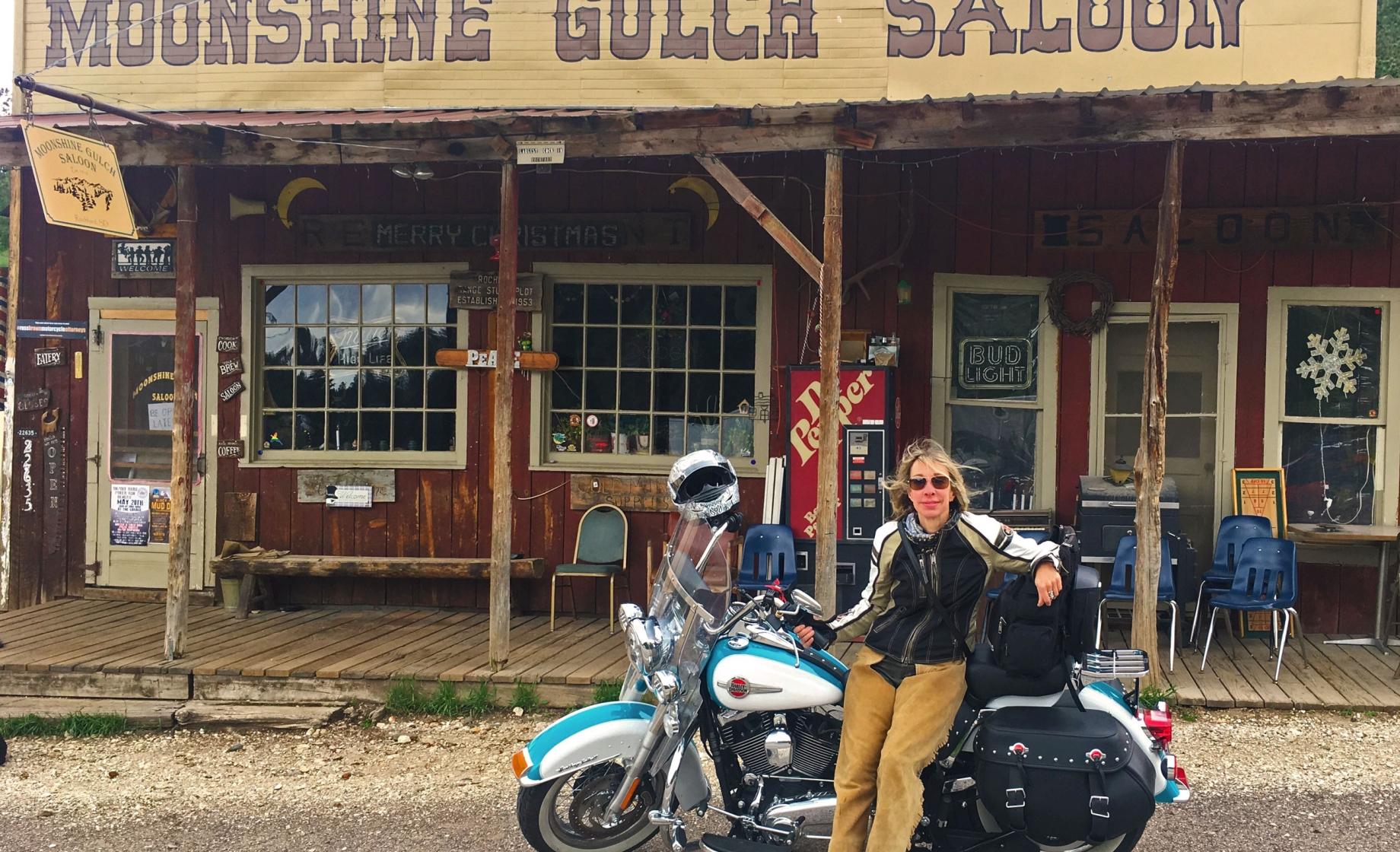 Stacy Bettison rides a 2016 Harley-Davidson Heritage Softail Classic, and enjoys hitting the road for long miles whenever possible.
I had seven days to ride my motorcycle. The first day of my trip would be with a riding partner, and the rest done solo. It was early June, a perfect time to explore South Dakota – border to border.
I was born and raised in St. Cloud, Minnesota. But I spent many days as a child in South Dakota, where I had significant family ties. As a result, South Dakota always felt like a second home to me.  Hitting the road for a week felt like a homecoming.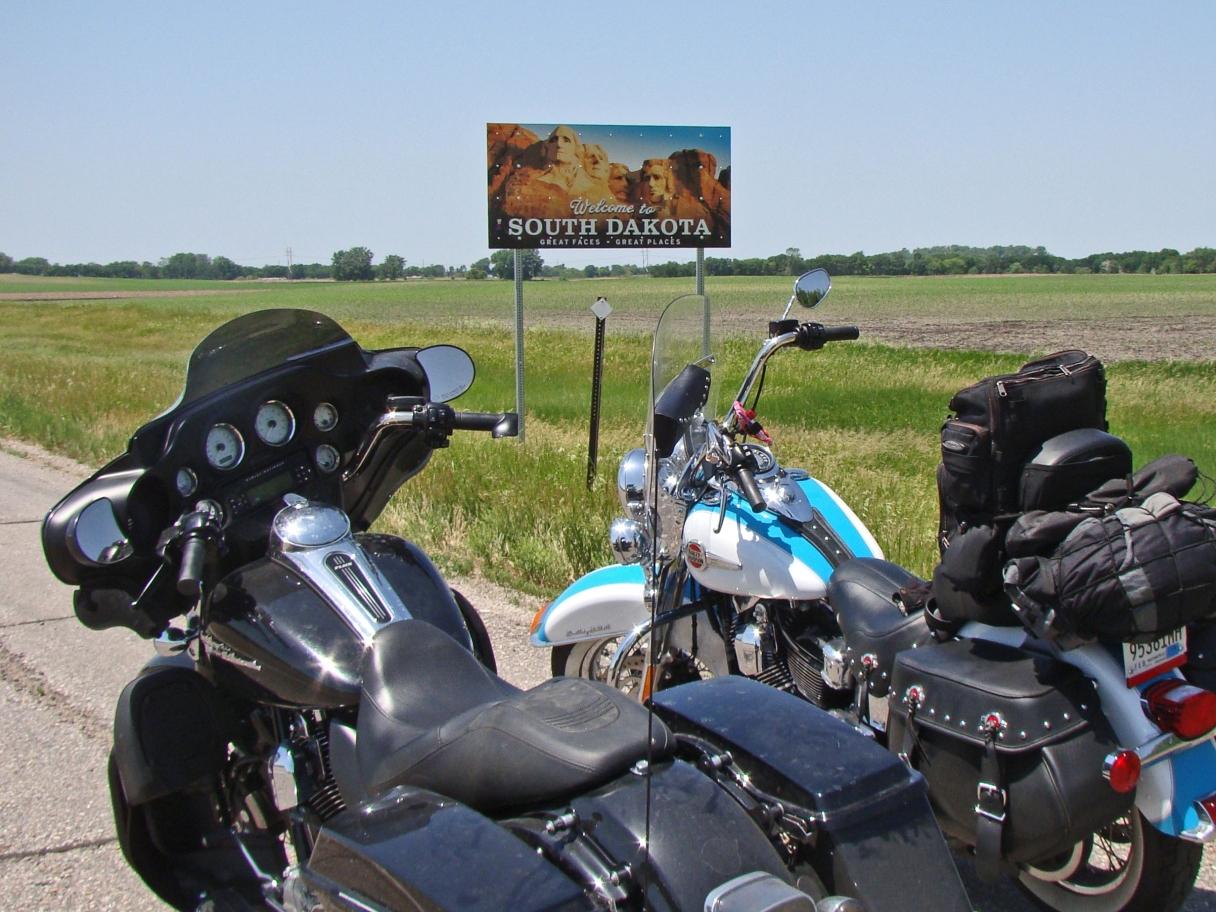 The Redlin Art Center is a must-stop in Watertown, Terry Redlin's original oil paintings of nature and small-town America soothe the soul. The grounds are breathtaking and provide a welcome break from the road.
In Watertown, we stopped at Harry's Haircuts and Hot Towels, where you can get both a haircut and a burger. We opted for just a burger (which was outstanding), but found the barbershop quite charming.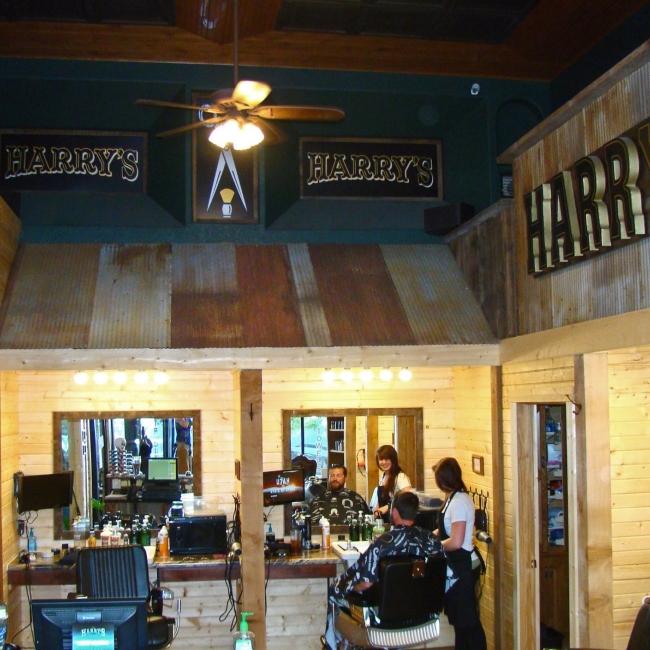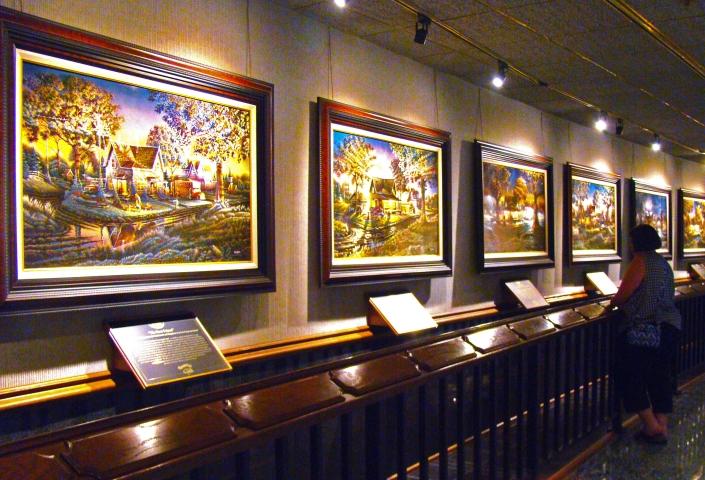 Redlin Art Center in Watertown
Any trip through South Dakota must include a stop in Pierre to drive by the Capitol. It is nestled by a lake, several monuments and surrounded by meticulous landscaping.
No visit to the Pierre area is complete unless you visit the Oahe Dam and Lake Oahe on the Missouri River. There are lots of recreation opportunities in the area, and the size and scale of the dam and surrounding area is something to see.
All the way from St. Louis, Missouri, came the big paddle wheeler called Sunset. It is a 115-passenger boat, 90 feet long and 20 feet wide, and 34 feet tall. It has two levels and seats 84 people for dining. With a full bar, the Sunset offers a beautiful and unique way to experience the Missouri River.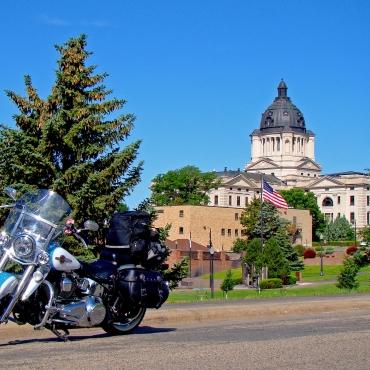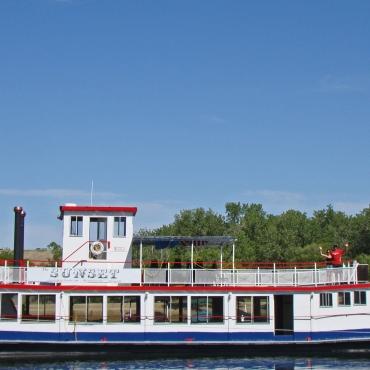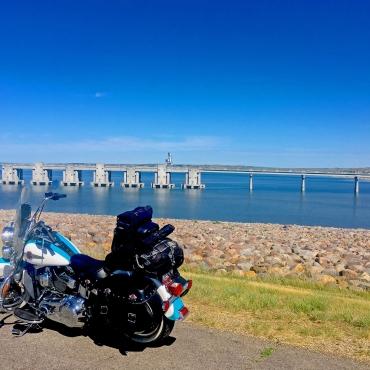 After Pierre, my journey continued west on Highway 34. This road took me through quiet ranchlands and down a steady decline into the Cheyenne River basin – it felt like nature's roller coaster, and, on motorcycle, it was exhilarating. 
I landed in Sturgis and headed straight to the Knuckle Saloon and Brewing Company. Ken McNenny, one of the co-owners, showed me around the 45,000-square-foot premises. The Saloon, established in 2000, boasts the longest bar in South Dakota at 85 feet long. The Knuckle Brewing Company — established in 2014 — fills and labels approximately a case of 24 cans each minute and serves eight different brews in the restaurant.
Motorcycling has a long history in Sturgis, and the perfect place to celebrate and learn about that history is at the Sturgis Motorcycle Museum and Hall of Fame. Visitors come all year long and learn not only about motorcycles, but about the broader historical context of motorcycling and the people who have contributed to this great sport.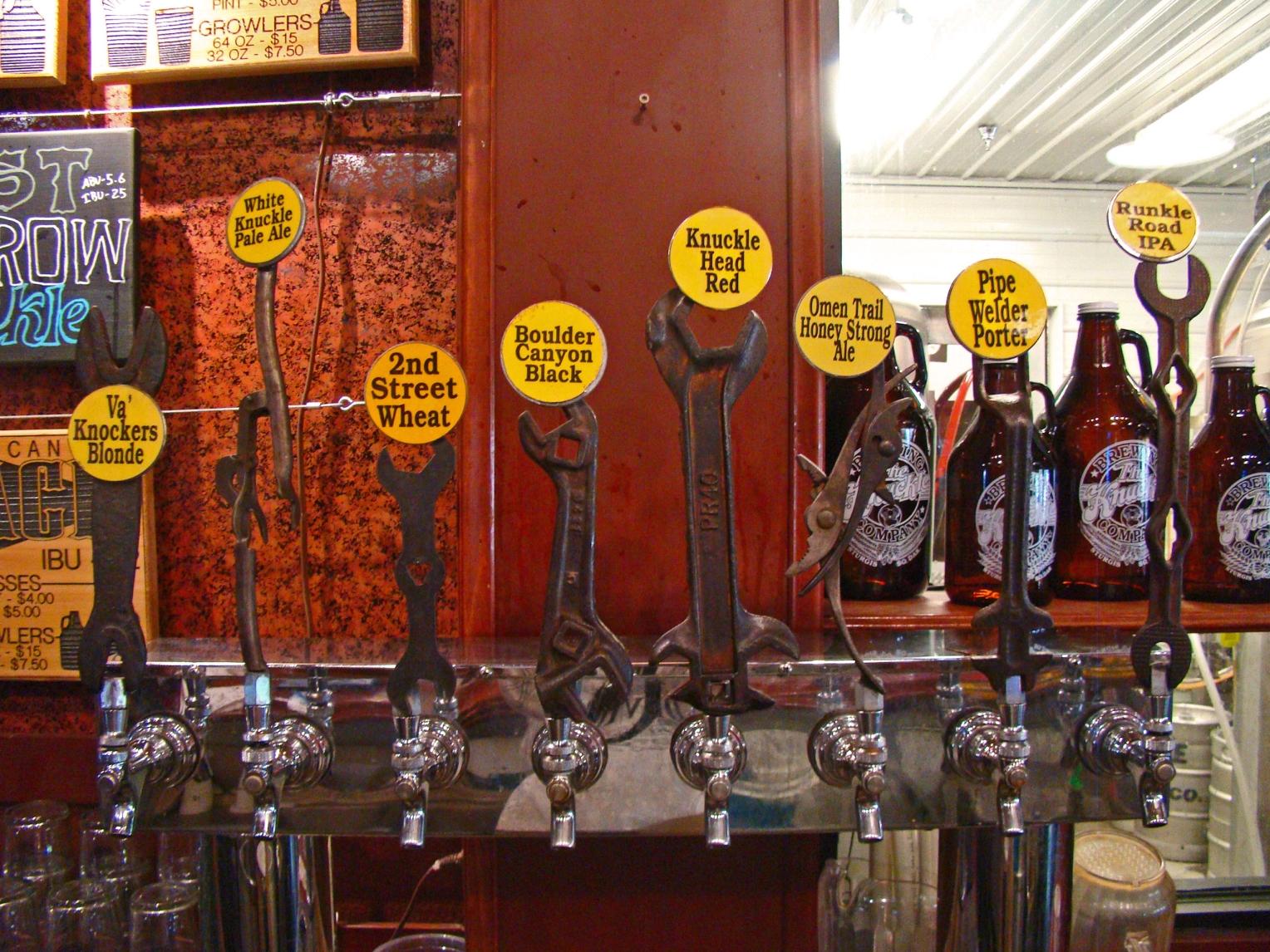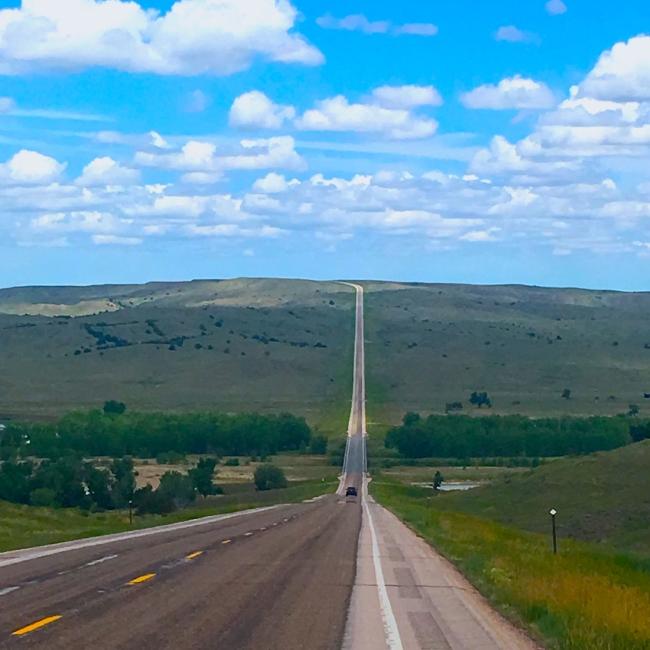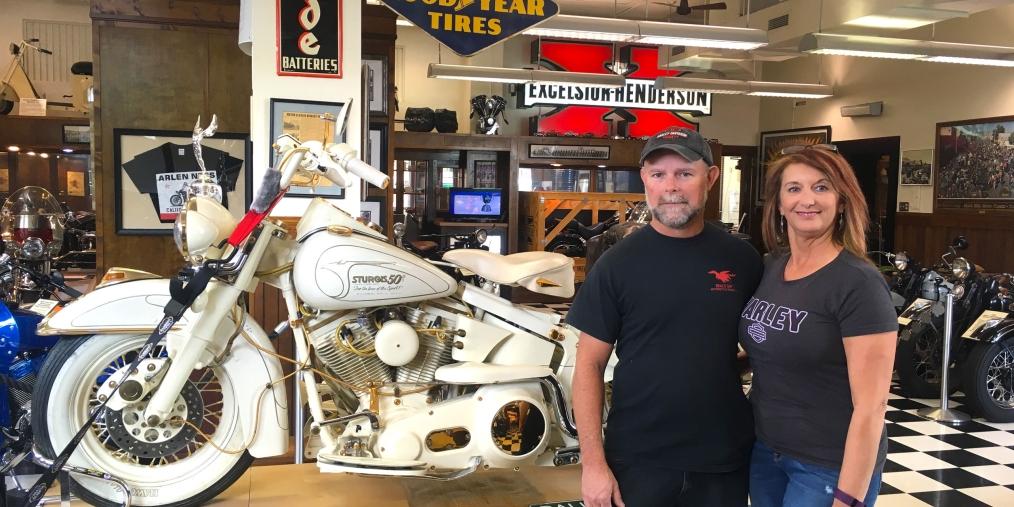 Whether on motorcycle or in a vehicle, Spearfish Canyon offers unparalleled beauty in the western Black Hills. Waterfalls, winding roads and soaring cliffs make this road a top destination for any South Dakota visitor.
A popular stop for motorcyclists and travelers all of sorts, Cheyenne Crossing is a long-standing landmark established as a regular stop for the Cheyenne, Wyoming - Deadwood, South Dakota Stagecoach, which ran from 1878-1885. Go to eat, shop and enjoy this unique area.
I rode the 1.5 miles of challenging gravel road and many curves just outside Deadwood to see this much-hailed attraction, and it was worth every white-knuckle moment on my motorcycle. From the parking lot it is an easy hike to the Friendship Tower, which Seth Bullock conceived of and created for his good friend Theodore Roosevelt. From every direction, you can see wide swaths of the Black Hills.
A beautiful ride south from Deadwood on North Rochford Road will land you in the little town of Rochford, South Dakota, home to the acclaimed Moonshine Gulch Saloon. It's a very unique and historical little place with an atmosphere that can't be beat. Without intending to, I got adventurous and headed east on Rochford Road to pick up Highway 385. This turned out to be a long gravel road, which provided yet another white-knuckle experience for 11 long miles. Despite the challenge of riding gravel on a Heritage Softail Classic, the views and setting were worth ever challenging minute of this ride.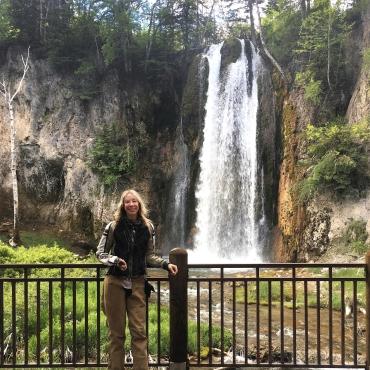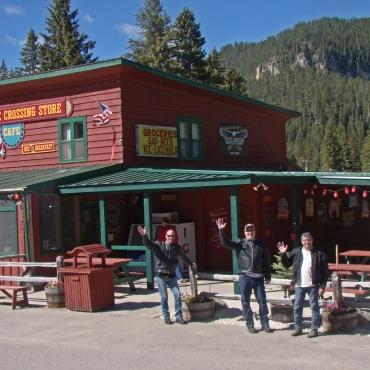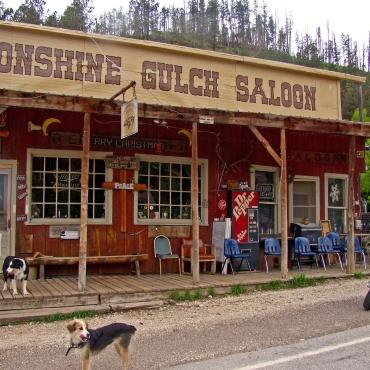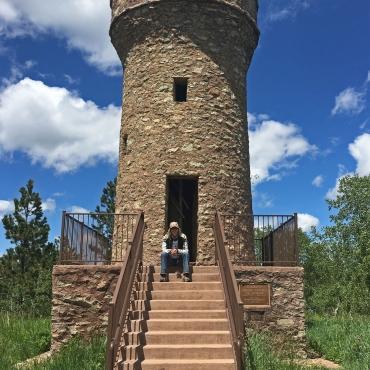 Heading back home to the east, I stopped by Interior, a town with a population of 94 (2010 census). This small, quiet town is a popular spot for Badlands visitors, and I rested at Cowboy Corner, a charming little general store. I took a conference call for work in their modest café.
While in Interior, I was sure to stop by the City Jail. A teeny tiny little building, I imagined what it must have been like to stay there way back when, and I was very glad to just be passing through.
I've ridden the Badlands before and visited many times as a child. There is so much stillness in the Badlands, and I was again struck by how quiet everything was. Visitors in cars and motorhomes drove very slowly, as if we were in a sanctuary or holy place where reverence needed to be shown. In fact, we were in such a place and, once again, the Badlands stirred something inside of me – a reminder of how big and amazing and beautiful and extraordinary our world is, and how lucky I was to be there, in that moment, to see it all again.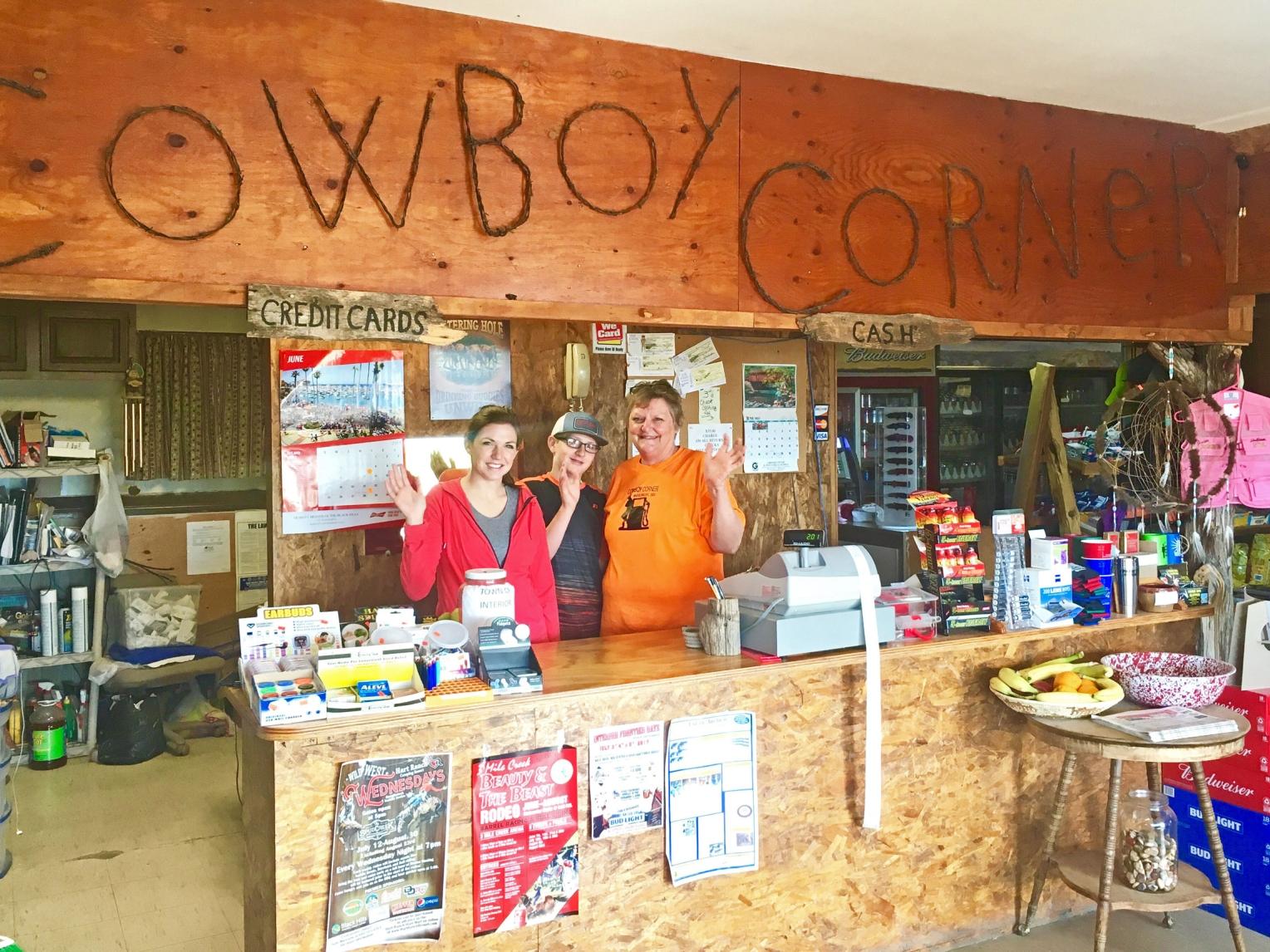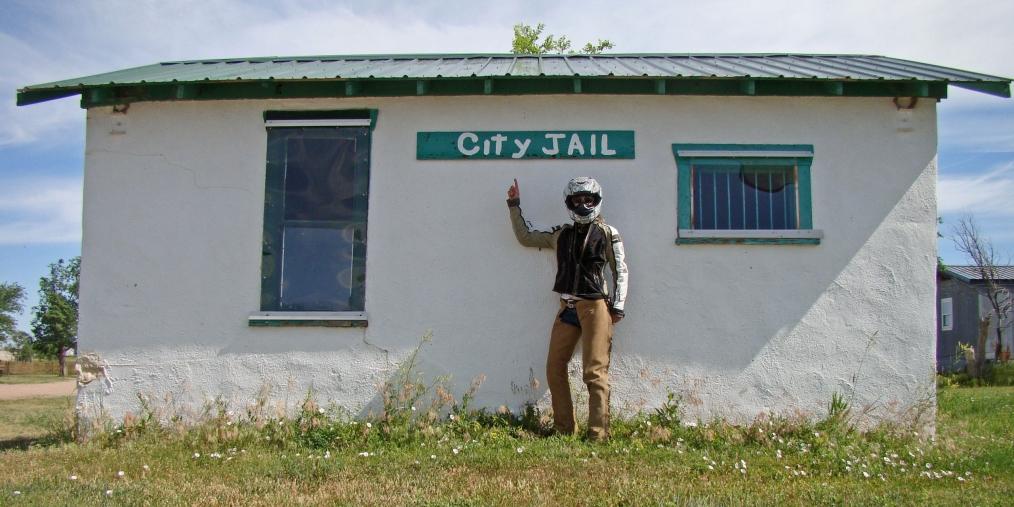 South Dakota is a visual and experiential feast and, by the time I returned to Minneapolis, I was satiated… until August, that is, when I return for the Sturgis® Motorcycle Rally™.