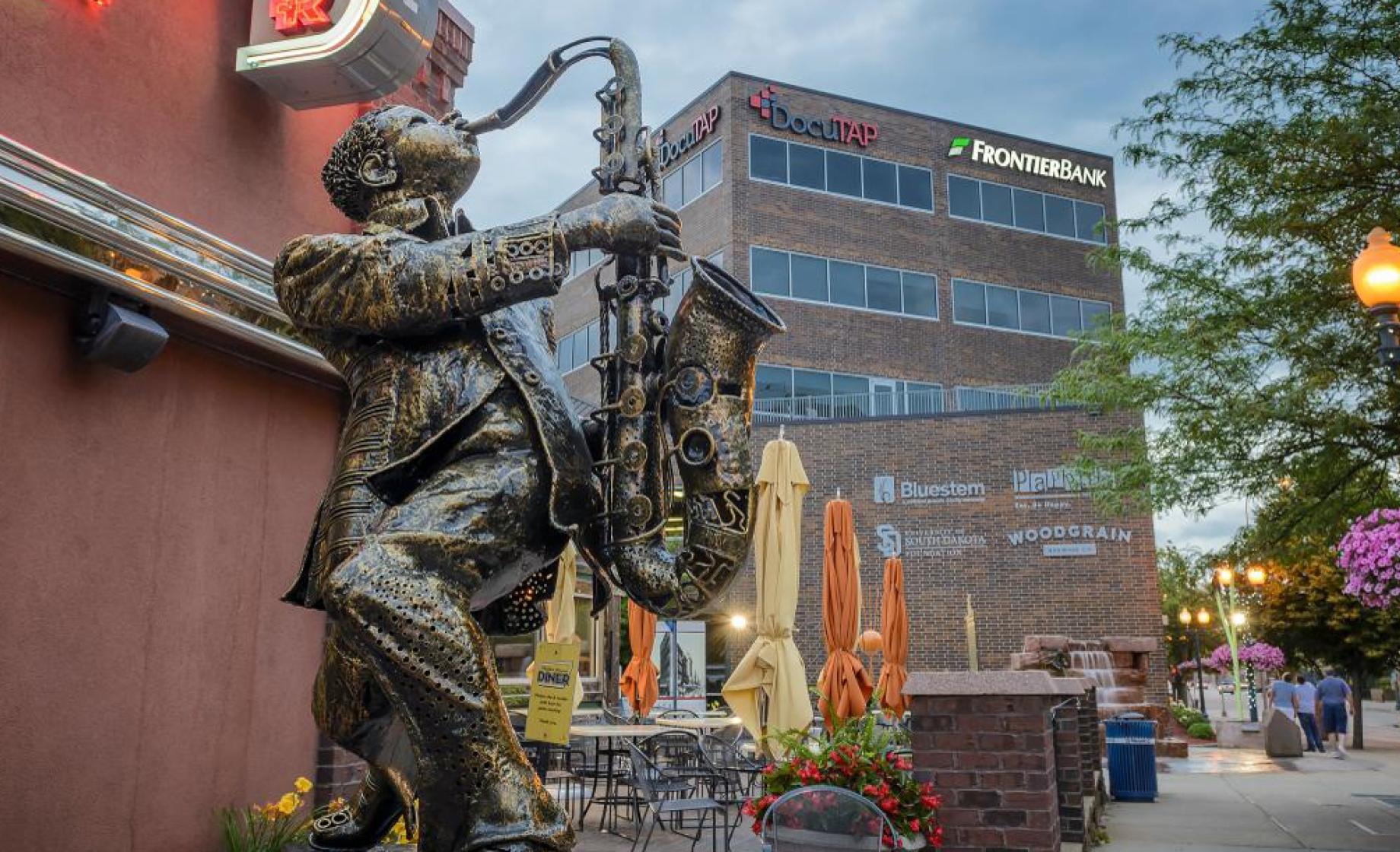 The biggest city in South Dakota takes art seriously. That's why Sioux Falls SculptureWalk has exhibited more than 836 sculptures from local and international artists since 2004. The collection of sculptures in downtown Sioux Falls is refreshed every May, making visitation an annual event for travelers and art enthusiasts from around the world. Valued at more than $1 million, these sculptures continue to delight visitors and highlight the architecture & culture in the center of the city. In 2019, 59 new sculptures—ranging from abstract to whimsical—were placed on pedestals throughout downtown. Add in the more than 30 permanent or leased sculptures and this dedication to public art transforms an already vibrant downtown into an outdoor art gallery. As you peruse the impressive sculpture collection, you're likely to be drawn in to some of the many shopping, culinary, and craft brewery options throughout the area.
Just a block off Phillips Avenue is the Visual Arts Center in the Washington Pavilion, home to exhibitions of leading regional, national, and international artists. The center's eight galleries showcase works ranging from noted South Dakota artists to Andy Warhol and Rodin. While you're downtown, don't miss the work of Shane Schroeder. This award-winning visual artist—who lived and traveled across the country before settling back into his hometown of Sioux Falls—created the gigantic mural in PAve Bar (130 S. Phillips Ave.) the Confetti mural at 400 S. 2nd Avenue, and the massive art display in the back patio of M.B. Haskett Delicatessen at 324 S. Phillips Ave.
Sioux Falls' newest artistic addition is the Arc of Dreams, a 70-foot-tall and 300-foot-long stainless-steel sculpture that spans the Big Sioux River. The center of the arc has a 15-foot gap 85 feet above the river, representing the leap of faith dreamers must take to see their dreams turn into reality. Plenty of artists have taken that metaphorical leap, resulting in sculptures and other art that can be found throughout the city commonly referred to as "The Heart of America."
Unsurprisingly, that's not all of the amazing places to experience art in Sioux Falls. Creativity is alive and well at the Sioux Falls Art Gallery (401 E. 8th St., Ste 116), Eastbank Art Gallery (401 E. 8th St.), Post Pilgrim Gallery (2121 E. 10th St.), Ipso Gallery at Fresh Produce (400 N. Main Ave., Ste. 100), the Center for Western Studies (2121 S. Summit Ave.), and the Eide/Dalrymple Gallery (2001 S. Summit Ave.) on the campus of Augustana University.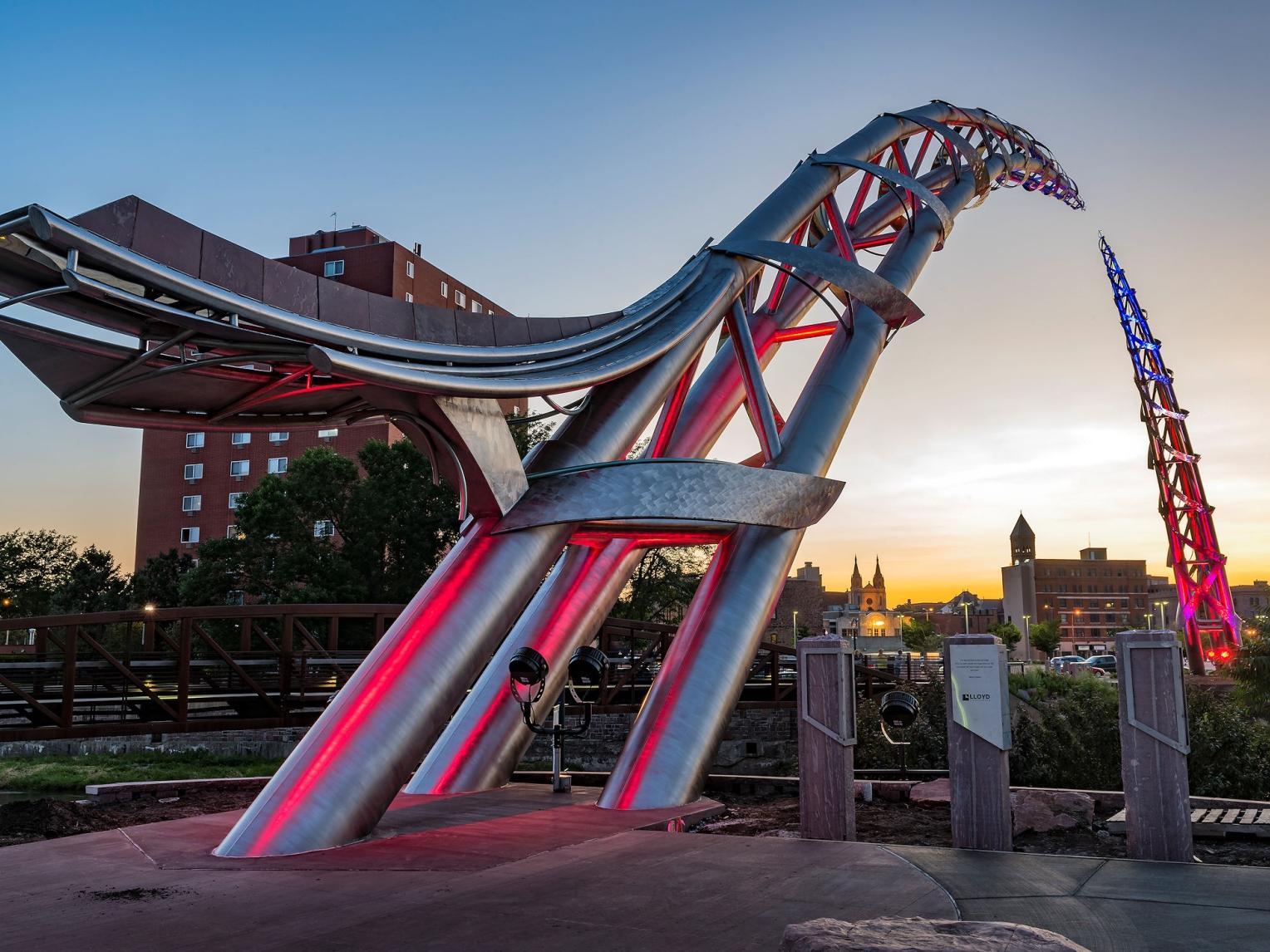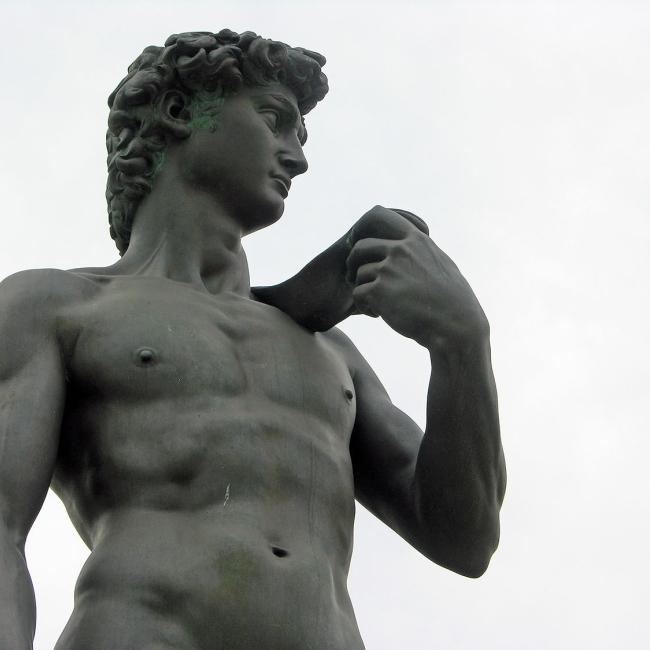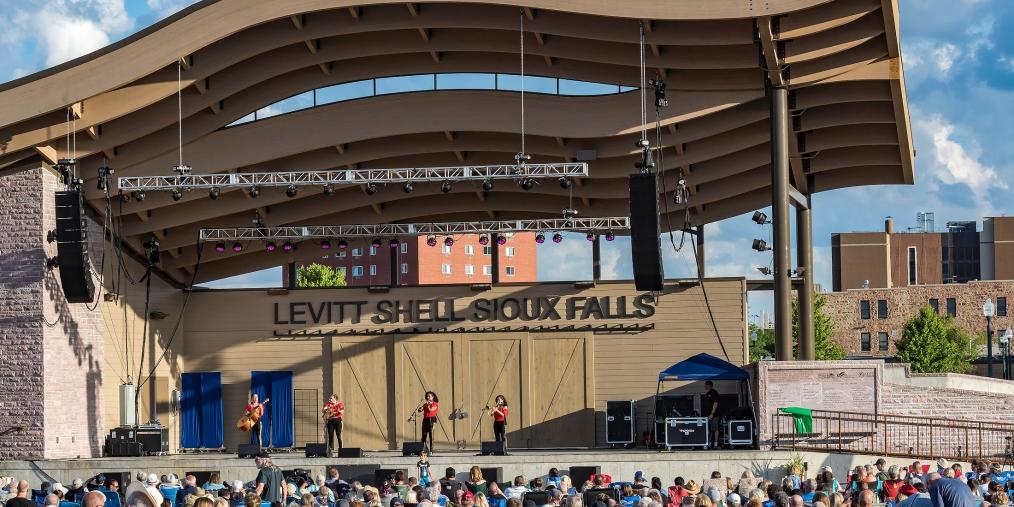 The Arts & Museums in Sioux Falls
SEE WHAT AMAZING THINGS WILL BE WAITING IN SIOUX FALLS