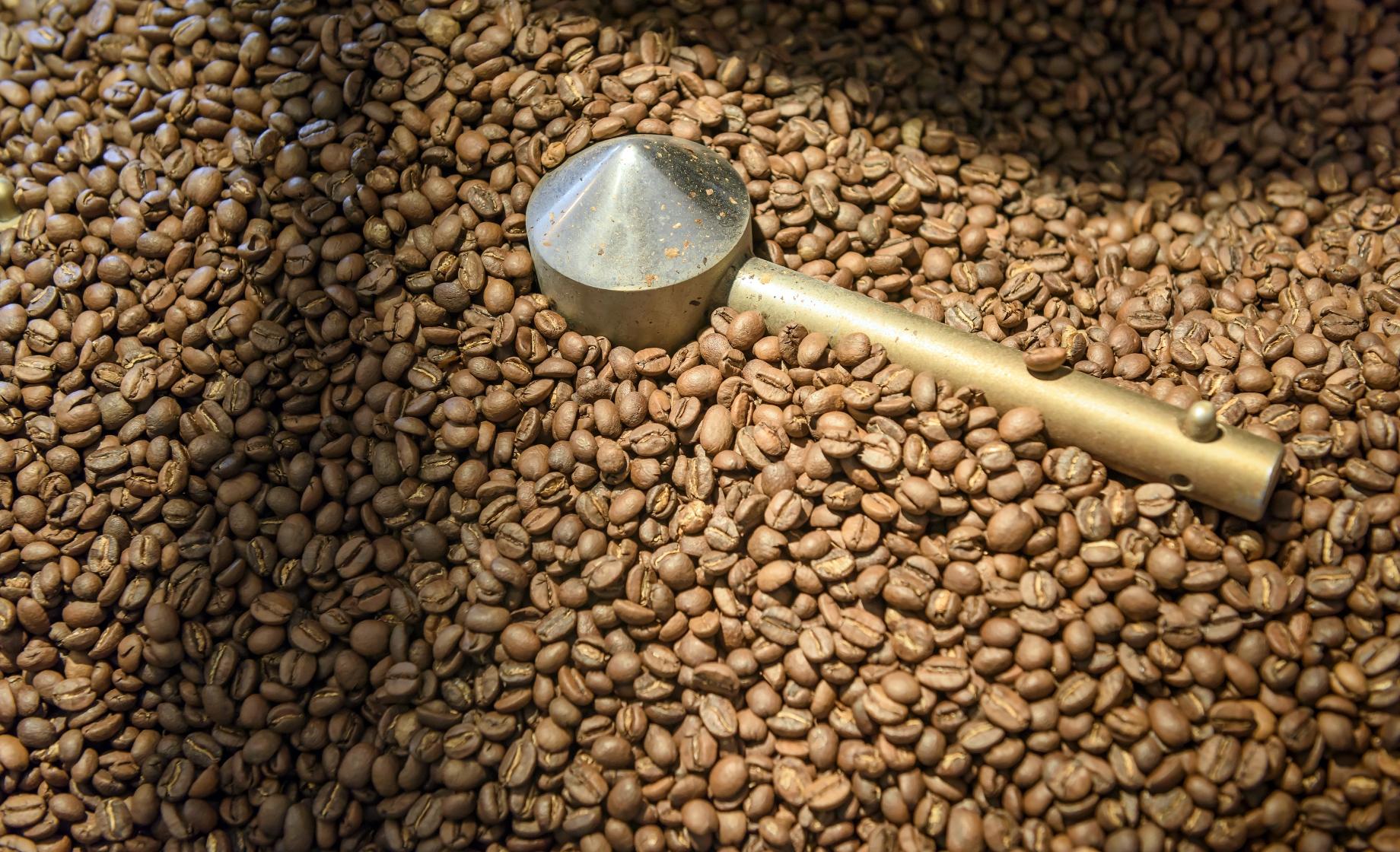 What do a good cup of coffee and making happy memories have in common? They both happen between the mile markers in South Dakota. As you travel on our open roads, keep your eyes open for these hidden gems. Sometimes, the best cup of coffee is the one you least expect.
The Homestead Coffee Co.
116 E. Vermont Ave., Salem, SD
Hours: 7 a.m. to 4 p.m. (Monday -Friday), 7 a.m. to 2 p.m. (Saturday)
Pulling off Interstate 90 on Exit 364 will take you to Salem, a town of 1,277 and home to one very delicious coffee shop. Visitors to the Homestead can get a variety of specialty coffee drinks made from locally roasted organic beans. This charming spot can also fill your belly with breakfast and lunch options. An espresso milkshake for dessert? Yes, please.
Baker's Bakery & Café
541 Mount Rushmore Road, Custer, SD
Hours: 6:30 a.m. to 4 p.m. (Thursday-Tuesday)
"Baker's Before Buffalo" isn't a catchphrase that we know of, but it should be. Load up on caffeine and pastries before heading north to Custer State Park, the crown jewel of South Dakota where buffalo truly roam.
Essence of Coffee
908 Main St., Rapid City, SD
Hours: 6:30 a.m. to 3 p.m. (Monday-Friday), 7 a.m. to 3 p.m. (Saturday), and 8 a.m. to 3 p.m. (Sunday)
Using an Australian method, beans are roasted in South Dakota in order to make you the perfect cup of coffee, which goes great with a breakfast or lunch prepared with mighty fresh ingredients.
Kingbird Coffee Shop
509 N. Splitrock Blvd, Brandon, SD
Hours: 6:30 a.m. to 7 p.m. (Monday-Friday) and 7 a.m. to 6 p.m. (Saturday & Sunday)
Homemade French vanilla syrup, fair trade Duluth Coffee Company beans, and tasty treats all combine to make Kingbird the place to make your mouth happy. Customers are particularly enamored with the smoothies, especially the Strawberry Bananarama.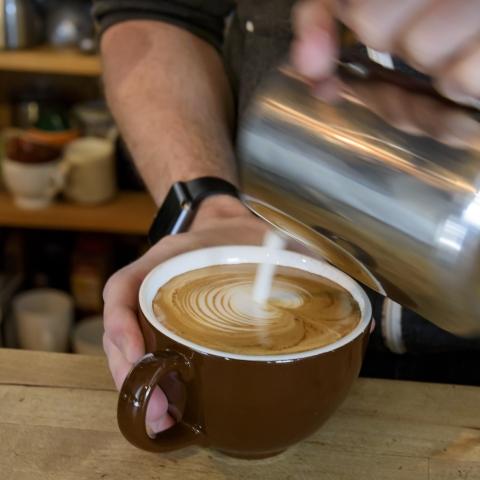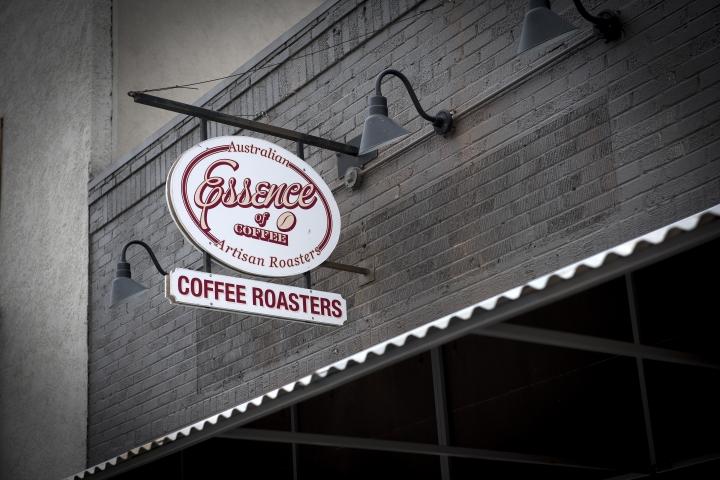 Rev it Up Espresso
2222 Junction Ave., Sturgis, SD
Hours: 6 a.m. to 4:30 p.m. (Monday-Friday), 6 a.m. to 1 p.m. (Saturday)
This drive-through coffee trailer made national news in 2016 when Time Magazine reported that over a period of six months, more than 3,589 customers had paid for the cup of coffee for the stranger behind them. That's more than half of the town's population. Not only is the coffee delicious, but it seems to bring out the friendly in those searching for a delicious cup of joe.
August 17th Gourmet Coffee & Sandwich Shoppe
213 3rd Ave. S, Clear Lake, SD
Hours: 7 a.m. to 2 p.m. (Monday), 7 a.m. to 4 p.m. (Tuesday-Friday)
When owners Mary and Jon Klockman couldn't decide on a name for their coffee shop, Mary jokingly suggested "August 17th." After all, it was not only the date the couple was married. It's also when both Mary and Jon's parents and Jon's grandparents were married. Oh, it was also Mary's mom's birthday. With that, the name discussion ended, and the Klockman's shop has been serving quality coffee and sandwiches ever since. 
McCarville Coffee Roaster
309 Mellette Street, Bonesteel, SD
Hours: 7:30 a.m. to 1:30 pm. (daily from Memorial Day through Labor Day, Wednesday-Sunday during the rest of the year)
You can usually follow your nose through the tiny town of Bonesteel to find the freshly roasted coffee beans and hot pastries at McCarville Coffee. It's where nine different types of beans are roasted to perfection, offering flavors that will certainly have you leaving with at least one bag under your arm—after you've had a fresh cup of coffee, of course. The varieties, which include the Bonesteel Blend, are also available for purchase through their website or at area grocery stores. Delicious cinnamon rolls, donuts, caramel rolls, cookies, quick breads, cupcakes, and muffins are available by the dozen as long as you order them 48 hours in advance. We recommend you do so. Those treats are very much worth it.
Harriet & Oak Café & Roaster
329 Main St., Rapid City, SD
Hours: 6:30 a.m. to 6 p.m. (Monday-Friday), 7 a.m. to 4 p.m. (Saturday & Sunday)
Prepare for the traditional to get amazing. Everything is full-size, from the flavor to the VW bus in the main room at Harriet & Oak. Open for breakfast (all day), lunch, and dinner, this place makes mouths happy fast with a range of food and drink options including homemade pop tarts!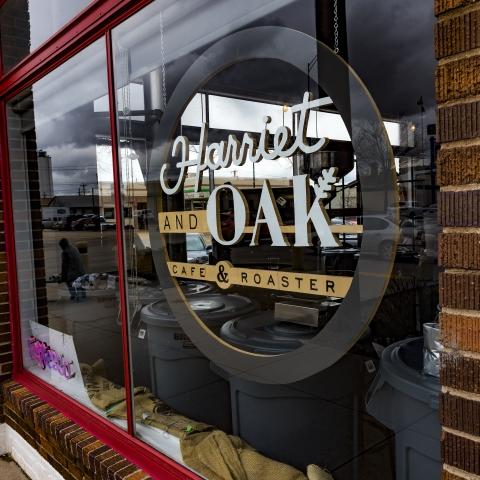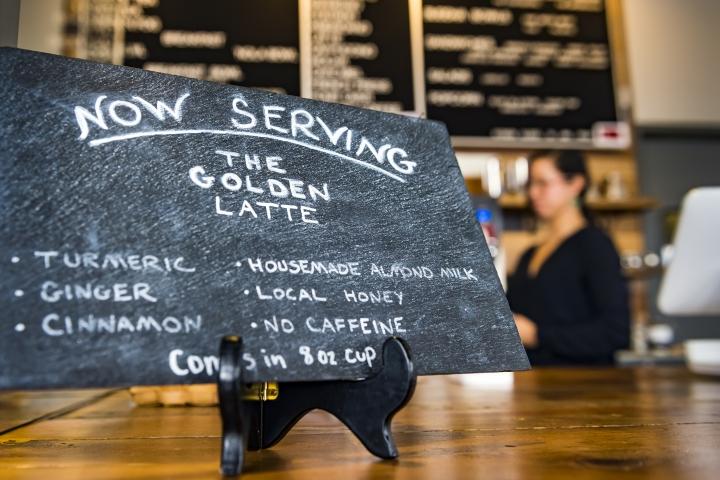 Lava's Coffee & Café
305 West Willow St., Harrisburg, SD
Hours: 6:30 a.m. to noon (Monday), 6:30 a.m. to 5 p.m. (Tuesday – Friday), and 7:30 a.m. to 4 p.m. (Saturday)
Baked goods, lunch, and a succulent variety of coffee drinks and smoothies all await you at Lava's. Located in the heart of the town located not far from Sioux Falls (South Dakota's biggest city), travelers can get a bite and a caffeine jolt on their way to or from the next spot on their South Dakota adventure.
Laura's Lattes
1006 W 5th St, Canton, SD
Hours: 6:45 a.m. to 8 p.m. (Monday – Friday), 8 a.m. to 11 a.m. (Saturday)
Laura Lee Lems was born with Down Syndrome, but she's never been the kind of person to let anything get between her and her dreams. After working as a student in her high school coffee shop, she realized that she wanted to create a place where friends could meet and enjoy the world over a good cup of coffee. Mission accomplished. At Laura's Lattes, a variety of coffee, espresso, and ice cream smoothie drinks combine with Laura's winning smile to create a place where everyone feels welcome as soon as they walk through the door.
Essence Coffee Roasters
131 E Kiowa St., Iroquois, SD
Hours: 8 a.m. to noon (Saturday)
Drivers on Highway 14 in eastern South Dakota might cruise right through this town of 266 people, but that would be a mistake. Tucked away and open only on Saturdays (although summer hours usually extend the schedule), Essence Coffee Roasters is a beacon of caffeinated hope for anyone who appreciates a quality cup of coffee. Made from beans roasted on-site, you can enjoy a tasty beverage during your travels on Highway 14 (a road with some amazing stops as detailed here). Should your schedule not line up with Essence's limited hours, fear not. You can order beans straight from their website, which even includes an option for a subscription that'll guarantee you never run out of freshly roasted goodness 
Mill Iron Coffee House
1338 Laurel St., Whitewood, SD
Hours: 6:30 a.m. to 4:30 p.m. (Tuesday-Friday), 8 a.m. to 2 p.m. (Saturday), and 6:30 a.m. to noon (Monday)
Coffee and comfort—those are the priorities that led Marla Loken to open Mill Iron in the western South Dakota town of Whitewood (pop. 927). Now travelers and locals alike can stop in for a delicious cup of coffee as well as a variety of homemade treats, including the "Mill Iron Mud Bars" that are brownies made from Loken's own recipe. With a focus on using local ingredients, Loken makes sure that every drink or snack served at her shop is of the highest quality. One sip or bite is all it will take for you to understand why.
The Leaky Pot Café
1102 Fifth Ave., Belle Fourche, SD
Hours: 6 a.m. to 6 p.m. daily
Dine in or drive thru at this caffeine provider near the western edge of South Dakota, where folks celebrate creativity almost as much as the coffee itself. Customers at The Leaky Pot can enjoy art and fellowship while they sip on their coffee or smoothies, but don't forget about the daily soup specials that range from the traditional to the exotic.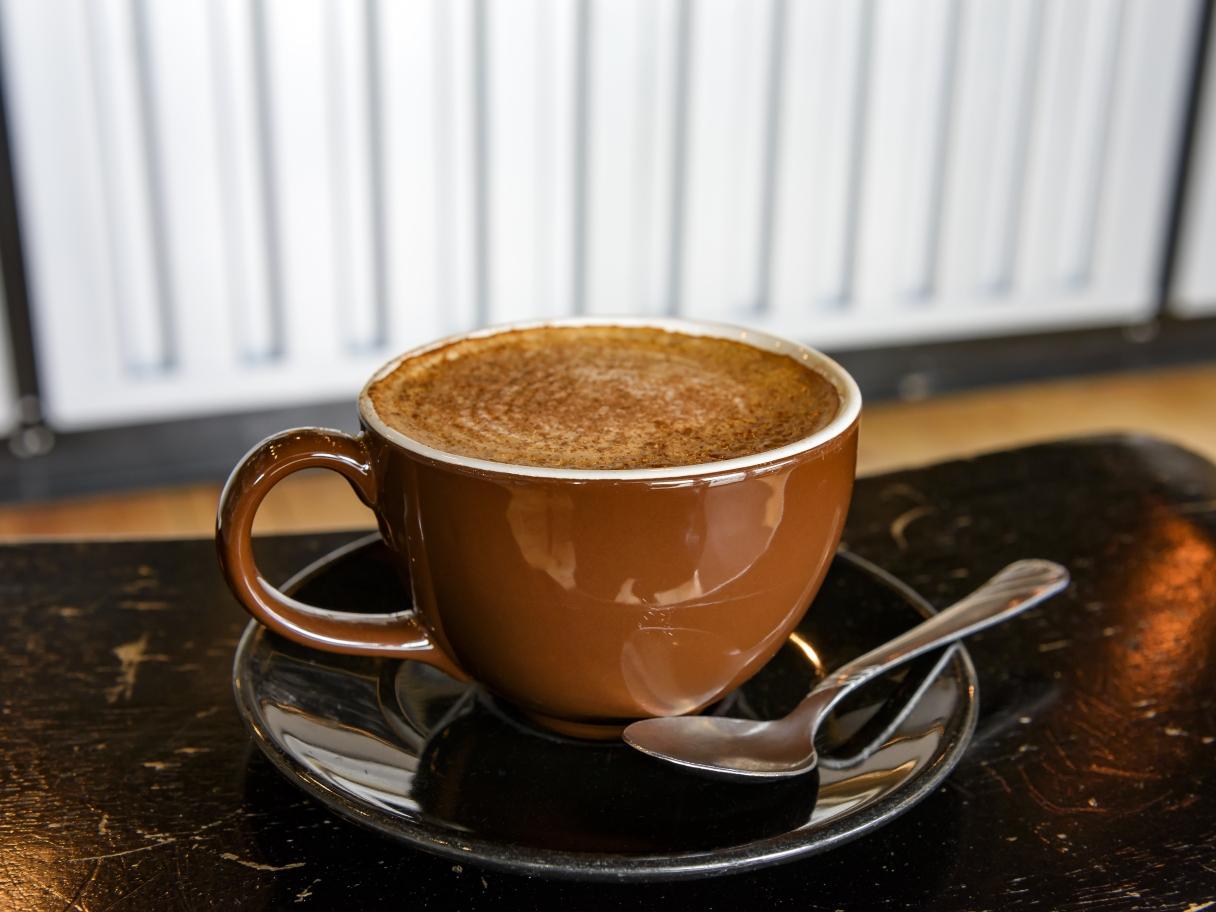 Green Bean Coffeehouse
710 State St., Belle Fourche, SD
Hours: 7 a.m. to 6 pm. (Monday-Friday), 7 a.m. to 3 p.m. (Saturday)
Some might be shocked to find that the cowboy town of Belle Fourche has two amazing coffee shops. But South Dakota is full of surprises. Since their opening in early 2019, Green Bean Coffeehouse has been keeping customers happy with tasty coffee drinks both hot and cold. The Green Bean also offers breakfast, salads, sandwiches, bagels, and other items that make hunger a thing of the past. 
Blossoms and Brew
110 Hwy 85, Buffalo, SD
Hours: 6:30 a.m. to 7 p.m. (M-F) and 9 p.m. (Wednesday)
What happens when two sisters move from Texas to northwestern South Dakota? Anyone looking for tasty coffee or homemade food wins. Some might not expect big flavor from a town of 330, but one taste of the breakfast burrito or lunch special will blow that misconception away. Their salsa is absolutely some of the best anywhere. And the coffee? It's served with a smile that will match your own once you take your first sip. 
Sweet Grass
116 Main Street, Wessington Springs, SD
Hours: 7 a.m. to 4 p.m. (Monday – Thursday), 7 a.m. to 9 p.m. (Friday & Saturday)
Located where the prairie meets the hills in central South Dakota, Sweet Grass Bakery is like a Midwestern grandma: they both want you to leave full and happy. That's easy to do, thanks to their tasty coffee and baked goods, but don't miss their food menu or selection of beer & spirits. Whatever your pleasure, Sweet Grass has you covered, even if you're a couple who were rained out of their wedding site and got married in Sweet Grass. Yes, that really happened.
Annie Lode Coffee Cabin
23828 Hwy 285 (SW of the Hwy 16/385 intersection), Hill City, SD
Hours: 6 a.m. to 1 p.m. (Tuesday through Saturday)
Just because you're cruising through the beautiful Black Hills doesn't mean you have to be sleepy. Like a shimmering oasis, Annie Lode Coffee Cabin appears just southwest of the Highway 16/385 intersection. Sometimes it's sunny, sometimes it's snowing, and sometimes a mountain goat stops by. It's all part of the forest magic of Annie Lode Coffee Cabin. 
LaDelle and Fourth Coffeehouse
336 E 4th St., Dell Rapids, SD
Hours: 6 a.m. to 4 p.m. (Monday-Friday), 7 a.m. to 2 p.m. (Saturday)
Breakfast, lunch, and coffee: these are a few of most people's favorite things. They're also all ready and waiting for you at LaDelle and Fourth. Get your caffeine fix and relax in this charming coffeehouse that's not far from the big city fun of Sioux Falls. Did we mention the Nutella cupcakes? Yes, they're just as good as they sound.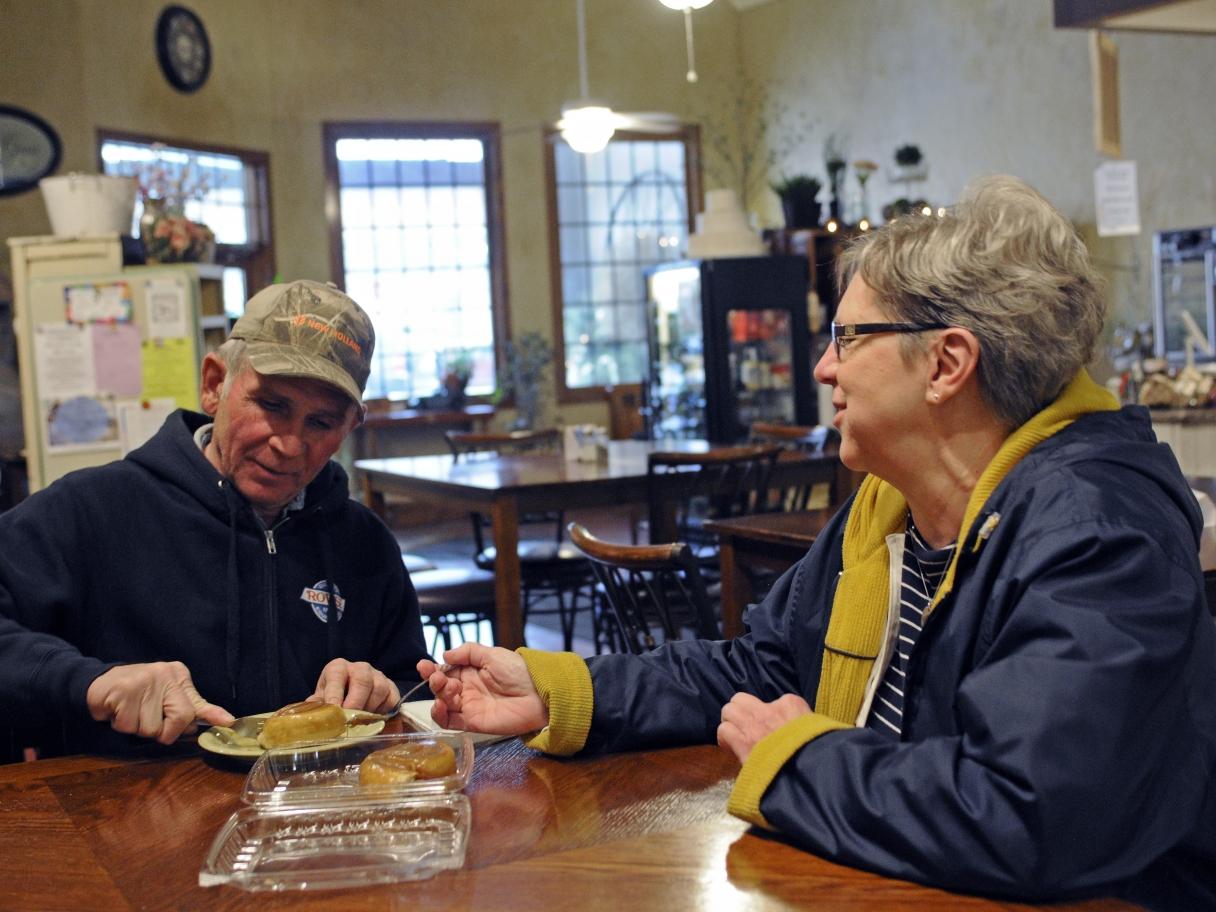 Java, SD
Okay, so you can't get a cup of coffee here, but it's impossible not to mention this coffee-centric town. The community was originally named "Coffee Town" by the Milwaukee Road railroad workers, since it's where they would stop for coffee until the railroad was relocated in 1908. The name was changed to Java when the community was officially founded in 1900. With a current population of 129, nowhere in Java actually sells coffee. But if you want to show off your total dedication to a South Dakota coffee experience, stop and get a picture with the sign. Of course, it's best if you do so while holding a cup of—you guessed it—coffee.