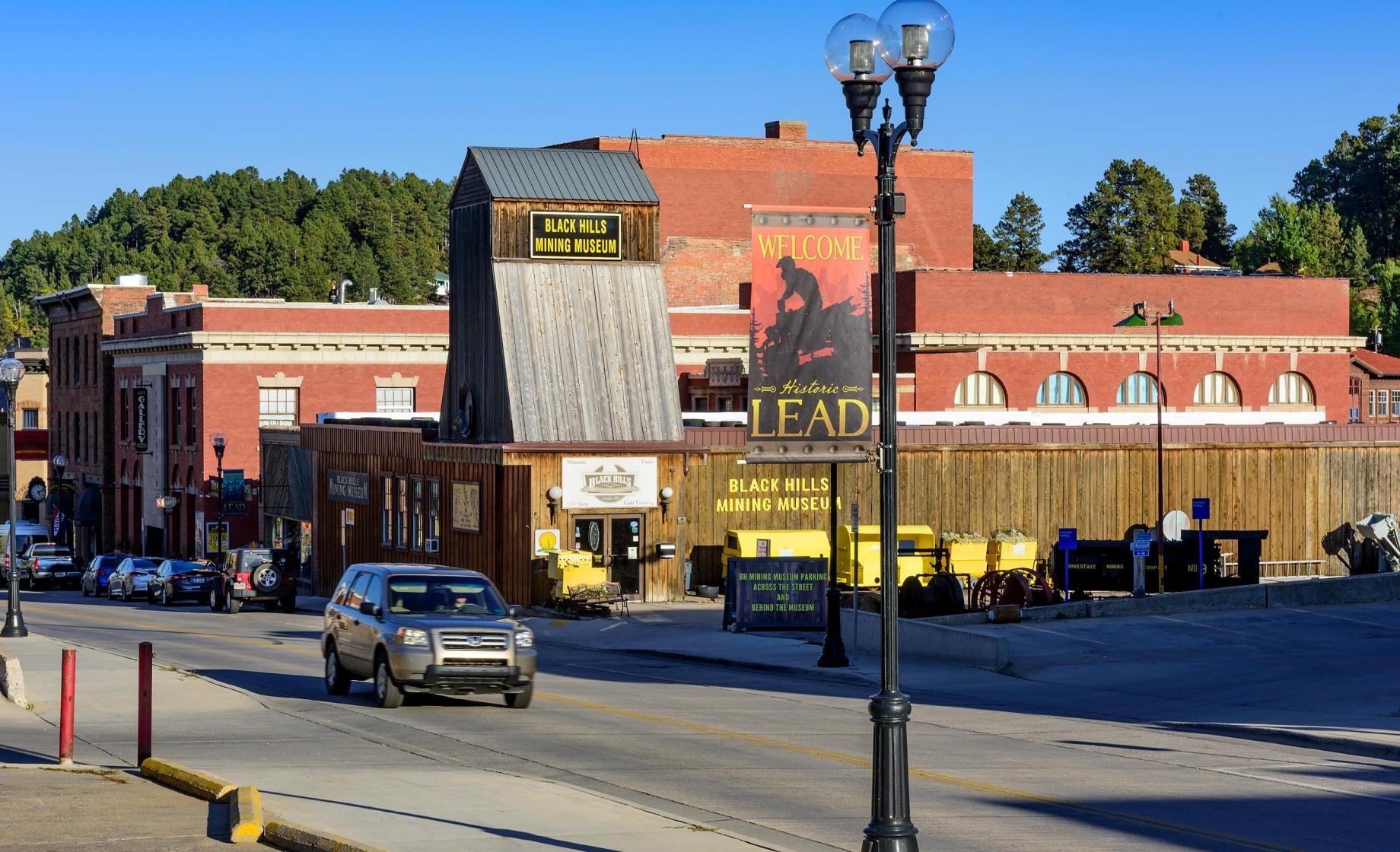 This former mining town in the Black Hills of South Dakota was once responsible for much of the world's gold. Now it's home to year-round exploration, delicious restaurants and one of the most important science labs in the world.
The mining town of Lead has undergone a sort of renaissance in recent years. For a small South Dakota community, the transformation is almost unprecedented. Incorporated in 1876 after the discovery of gold, Lead was home to the largest, deepest and most productive gold mine in the Western Hemisphere until the Homestake Mine closed in 2002. Now the mine has been transformed into the Sanford Underground Research Facility, a cutting-edge science lab where great minds seek to answer some of the most fundamental questions of the universe. The lab has attracted the some high-profile visitors — including Facebook creator Mark Zuckerberg — and helped create a rebirth in Lead that attracts curious visitors while maintaining its small town charm and beauty. Come spend a couple of days in Lead and you'll discover a small town with big adventure. Exploration awaits!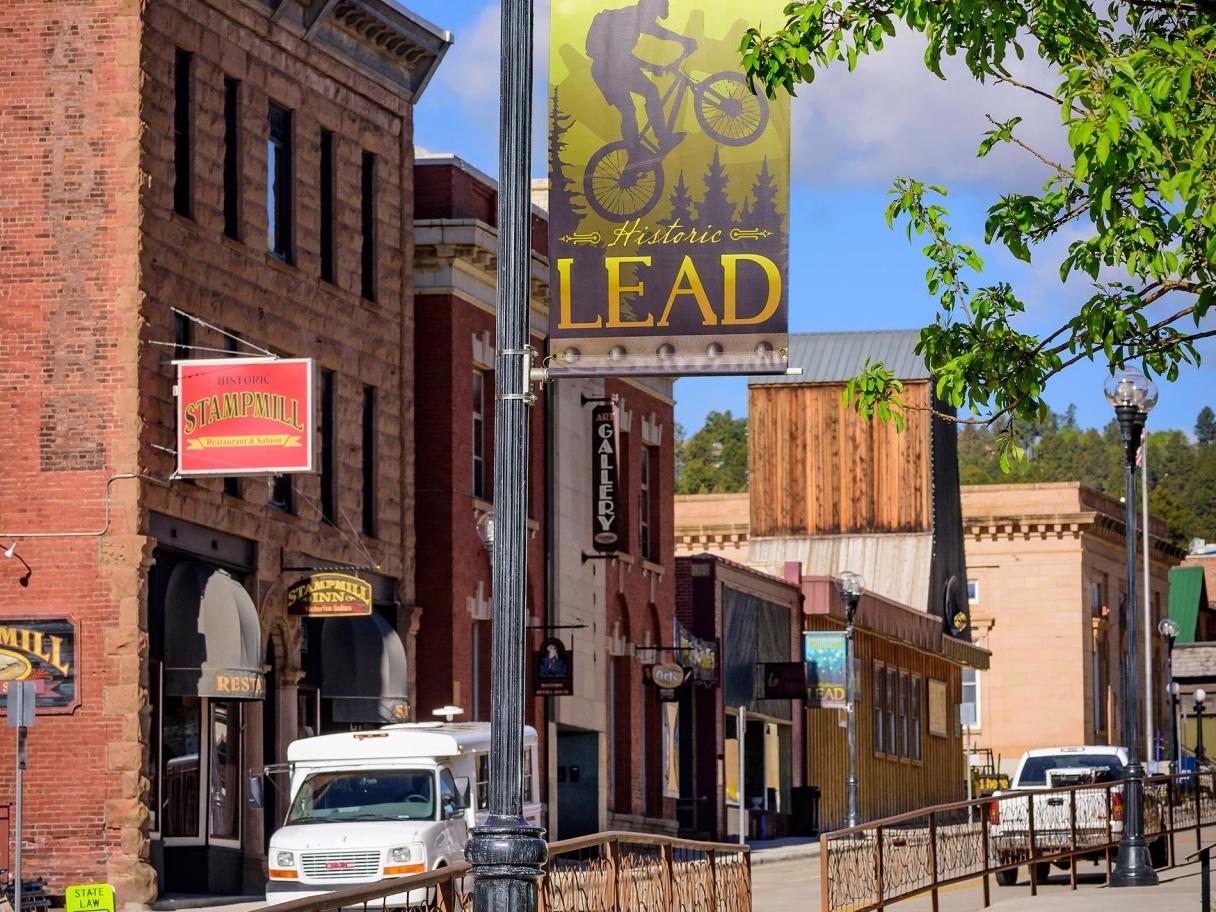 Day 1 
It's best to start your first day in Lead off with a full stomach. Gaze out over the canyon at Cheyenne Crossing as you eat sourdough pancakes inside the intimate café. Once you've taken in the serene setting and finished your breakfast, get the blood flowing with some outdoor exploration. 
The Mickelson Trail stretches over 109 miles and contains more than 100 converted railroad bridges and four rock tunnels.  At Mile Post 103.7, you can connect to the Sugarloaf Trailhead and walk or bike to your heart's content as you explore the South Dakota countryside. If you don't want to pound the dirt, cruise it with an ATV or UTV. Rentals are easy. Cruising options are ample.
If the weather isn't conducive to hiking or off-road exploration, it probably means that snow is on the ground. If so, you have some fun choices ahead of you. Rent a snowmobile and cruise around more than 350 miles of groomed snowmobile trails, or take a quick drive to Terry Peak for some skiing or snowboarding
There's plenty of fascinating history in Lead, thanks to both its legacy as one of the greatest mining towns in the world as well as the influence of a woman named Phoebe Hearst. The wife of Homestake Mining Company founder/legendary businessman George Hearst left an indelible mark on the town. Two of her greatest gifts to the town remain today: a library constructed as a Christmas gift to Lead and the Historic Homestake Opera House and Recreation Building. The latter was reconstructed after a 1984 fire and remains a beautiful social hub that hosts musical, dance and stage performances throughout the year. Scout out the building with a self-guided tour (available on your smartphone) before hopefully catching a performance while you're in town. There's also an art center that's features paintings, jewelry, pottery, woodwork, stained glass and more, all produced by Black Hills artists.
You don't need to be a fan of burgers to enjoy Lead, but it helps. The Sled Haus, is part Germany, part New York, and all delicious. Grilled sandwiches are an option, but it's almost impossible to resist the burgers. The menu specifically states that a plain hamburger is "not recommended." When you see the rest of the topping options, you'll understand why.  Pastrami, bacon, house-made horseradish and more are ready to take your palate on a taste adventure. There's also the "Burger of the Month" (which this author has historically been consistently unable to resist) as well as selections from the menu's German Corner.  Important rules to note: 1) The restaurant only takes cash, so come prepared or be ready to hit the on-site ATM. 2) There are no fries. Your potato options are German Home Fries (seasoned grilled potatoes with onions), potato chips or, well…German Home Fries. Don't stress. Those potatoes are delicious and a perfect foundation for a night at the Opera House or some gambling at nearby Deadwood.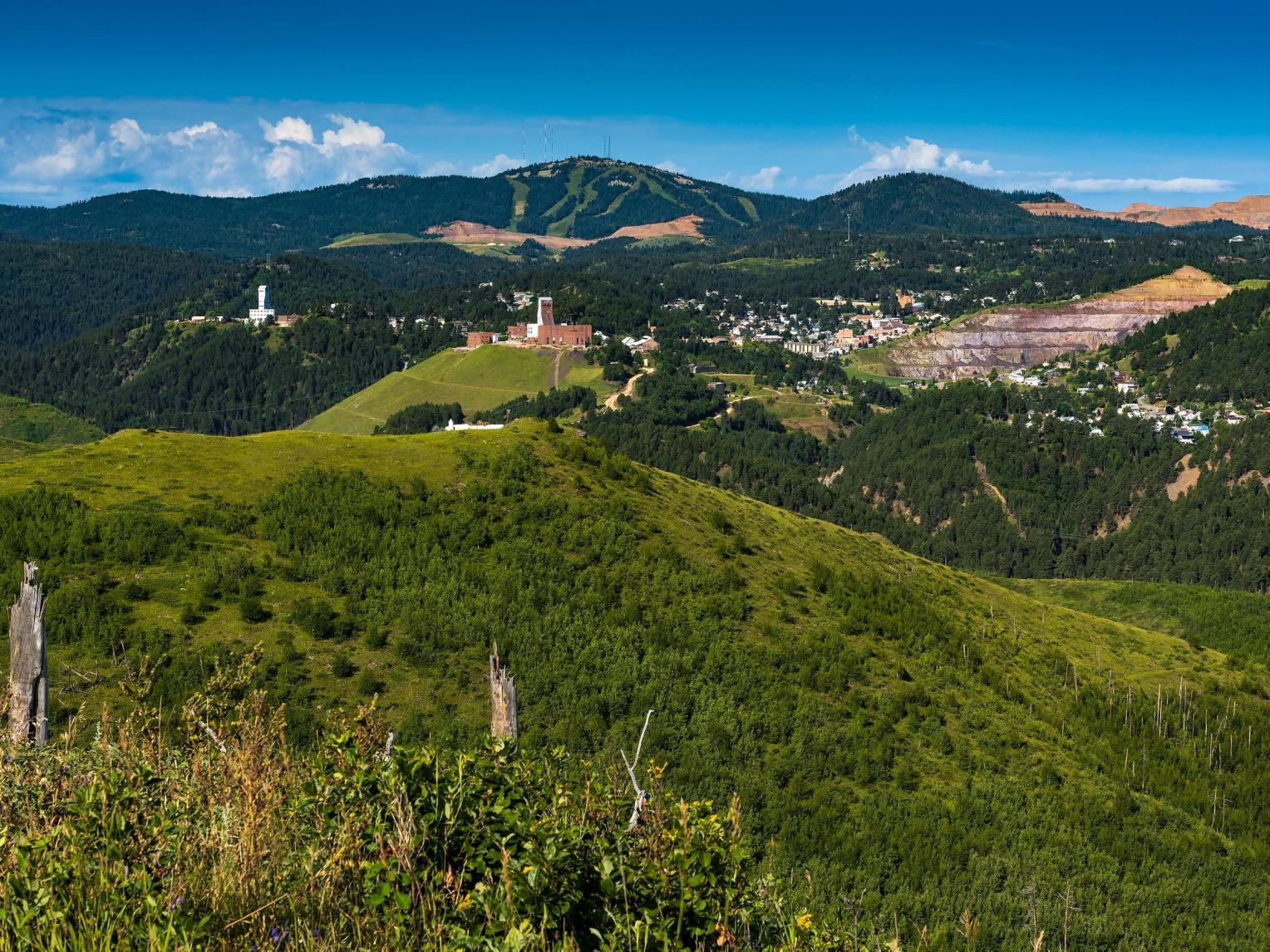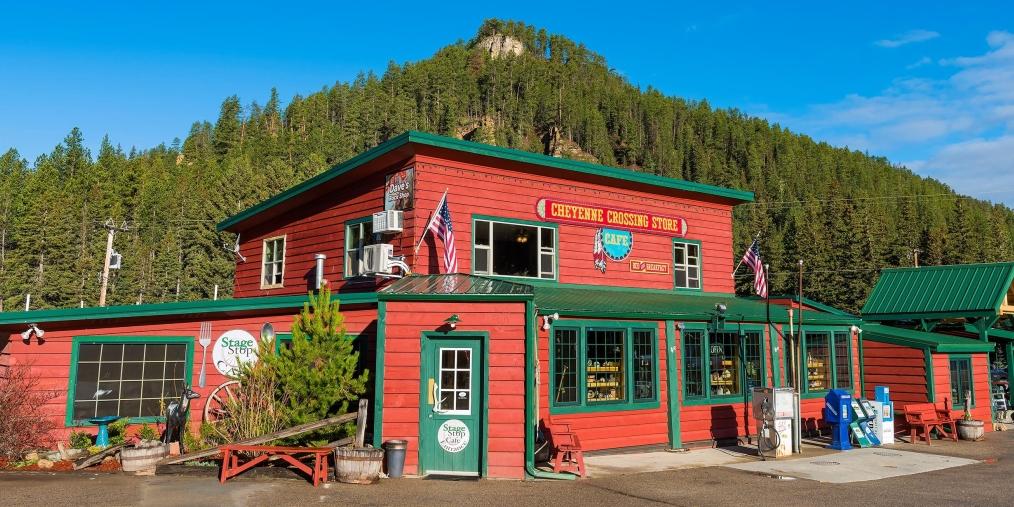 Day 2 
You can't fully appreciate Lead without learning more about its history as a mining town. Thankfully, the Sanford Lab Homestake Vistor Center has everything from historic photographs and facts—miners worked in temperatures higher than 100 degrees Fahrenheit in the mine's deepest area—to videos, artifacts and a 3-D model that gives visitors a powerful idea of how deep 8,000 feet really is. Admission is free and attendance is highly recommended. After visiting the museum, step outside for a view of the 1,000-foot-deep Open Cut, a Black Hills icon that you can smack a golf ball into for only $5. There are also tours of the Sanford Underground Research Lab available, where you can learn more about the scientific search for dark matter and answers to the question about how our universe works.
But your lesson on mining history won't end when you leave the museums and feel your stomach rumbling. Pasties (pronounced pahs-tees) were a lunchtime staple for miners, since the meat-and-vegetable pies were tasty, filling and durable. Additionally, the dough "handle" was easily thrown at the end of the meal, allowing miners to safely eat with hands dirtied by cyanide, arsenic and other toxins once used to extract gold and tin. (Some miners also believed that ghosts residing in the mines enjoyed the snacks.) The treats, made by Bonnie King of Kings Pasties, are available for breakfast or lunch at stores across the Black Hills, but you'll want to go to the Fresh Start in nearby Central City (approximately two miles away from Lead) for what residents believe is the best pasty in the area. 
If you haven't already explored Lead's downtown, now's the time. The Opera House is a must-see, but your exploration should also include the Black Hills Mining Museum. Display cases full of real artifacts showcase the life and equipment of the many miners who searched for gold in the Black Hills. You'll also learn what residents did for fun in a town where Phoebe Hearst made sure both entertainment and hospital services were free. Let the adventure continue as you head underground for a tour of a simulated mine created by more than 140 actual miners and employees from the Homestake Mine.  But what trip to the Black Hills would be complete without an actual search for gold? Miners of any age can pan for gold in the museum without pressure since gold is guaranteed! (You also get to take home whatever you find.) 
If you're ready to take your exploration further, you're less than 60 miles from both Mount Rushmore National Memorial and Crazy Horse Memorial. If you're going near the end of the day, check out Mount Rushmore's nightly lighting ceremony or Crazy Horse Memorial's nightly (between May 25 and Sept. 30) Legends in Light Laser Show or twice-a-summer night blasts.  
People tend to get thirsty while they explore. Lead has some delicious solutions. Quench your thirst at Dakota Shivers Brewing, a local brewery that features delicious beer and a warm, welcoming atmosphere. Growlers and crowlers (32 oz. cans filled on-site and easily recycled after consumption) are available, allowing you to enjoy some of the best beer in the state even after your trip has ended. Just down the road is Jailhouse Taps, a jailhouse-turned-brewery that specializes in Belgian beers and warm atmosphere. (Ask your bartender about the story behind Snitch's Reward. It's a fun one.)
For dinner, explore one of the aforementioned burger spots or head to the Stampmill Restaurant & Saloon, where the pork chop with rosemary, fennel seeds, garlic, black pepper and a grenadine glaze will have you understanding why people have been going there for supper (it's how we say it in the Midwest) since 1897. 
After spending 48 hours here, you should find yourself reinvigorated by the fresh air, history and beauty of Lead. The town has gone through many changes since its formation as a mining village, but it's survived and thrived thanks to a state-of-the-art laboratory and small-town charm that can't help but make you feel at home.