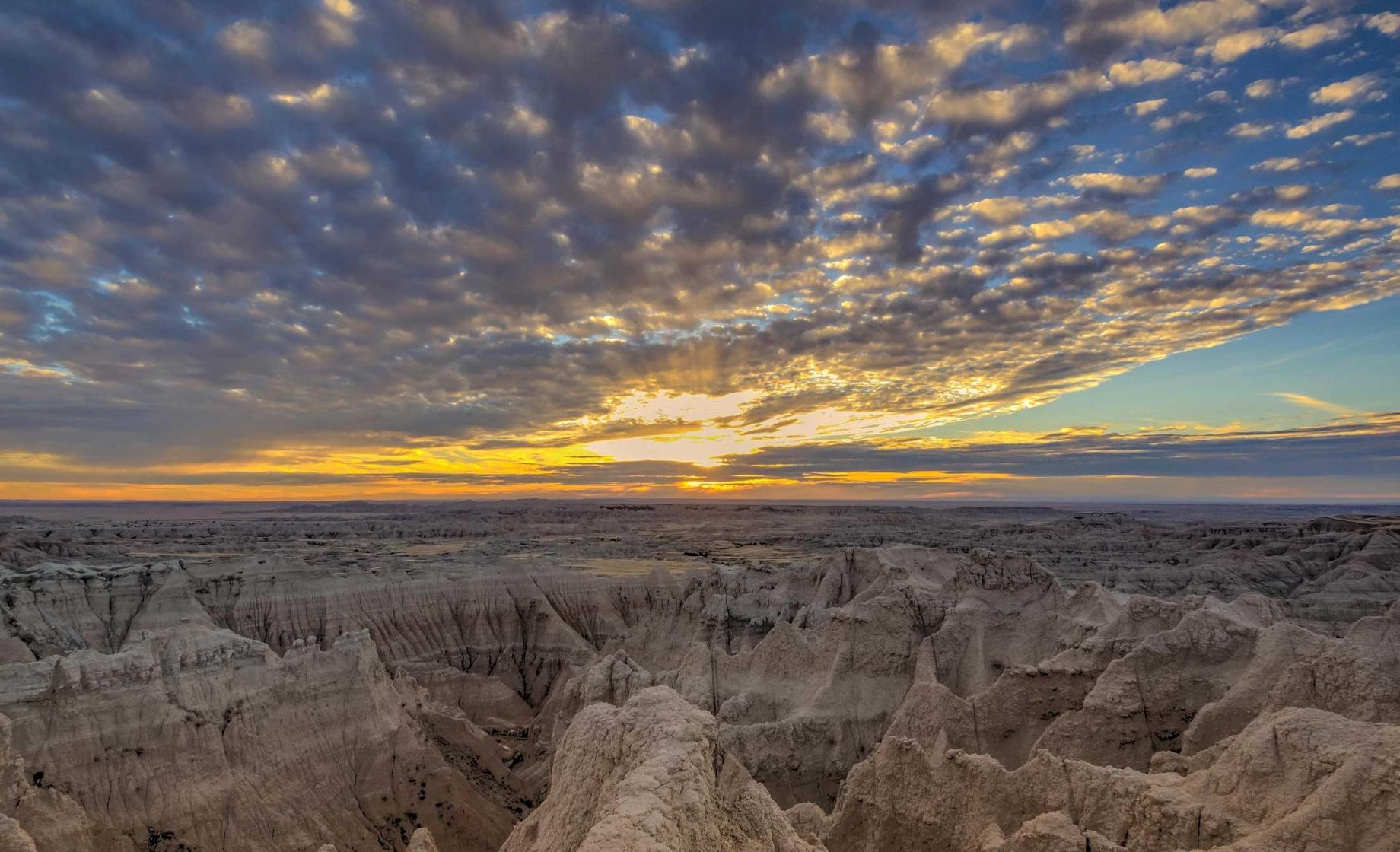 If a state could be nominated for Best Scenery in a Film, South Dakota might've be shopping for formalwear.
The open skies and cinematic landscapes of the state helped "Nomadland" earn loads of awards, including an Academy Award for Best Motion Picture of the Year. Keep reading to see why a visit to South Dakota can lead you to your own "Best Picture."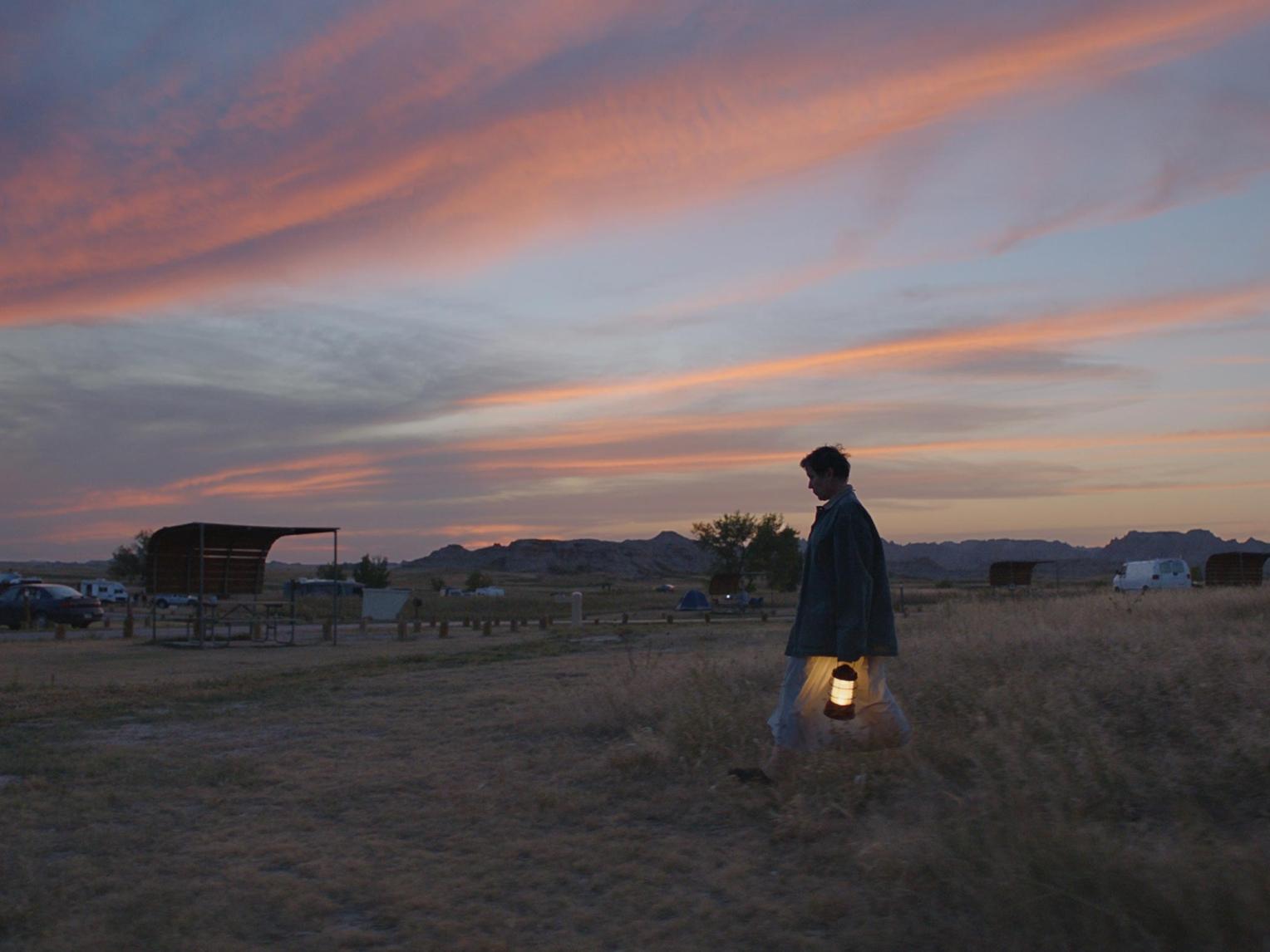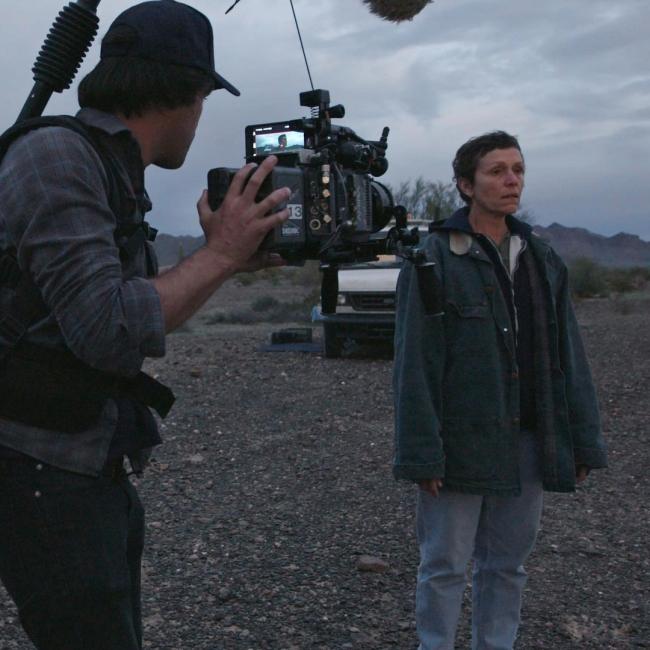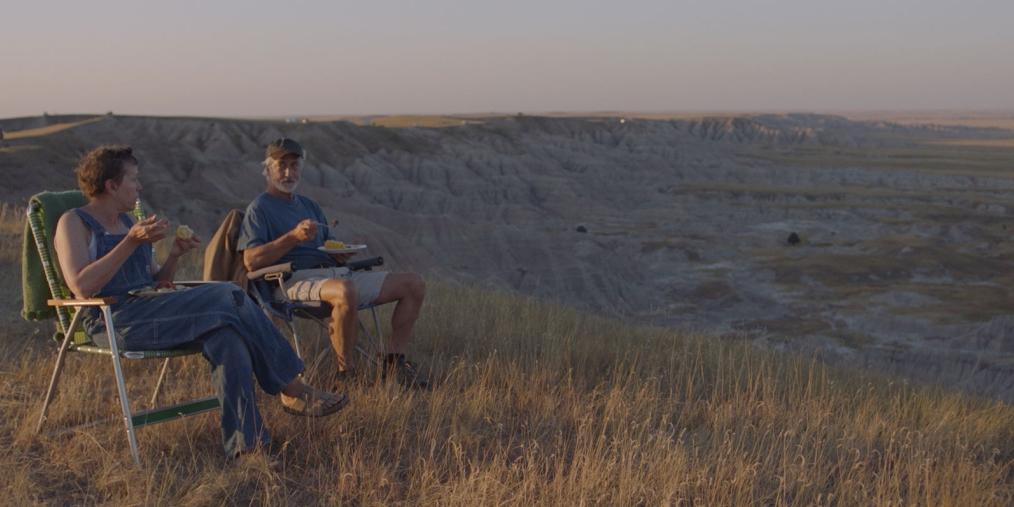 The film – in which Academy Award-winner Frances McDormand plays Fern, a woman searching for peace and community across the country – covers several states, but it's South Dakota that provides the most powerful scenery. The pink-hued cliffs of Badlands National Park seem to call from the screen as does the beauty of Pine Ridge Reservation, a place from where director Chloé Zhao found many non-actors to play roles in the film. Of course, the world-famous Wall Drug is also featured in the film. (In one scene, McDormand's character is even wearing the iconic Wall Drug paper hat!)
See for yourself where Fern finds peace in South Dakota. It's likely you'll find a little bit of your own.
Badlands National Park
In one Nomadland scene, Fern (Frances McDormand) takes a hike in the Badlands, stopping only to take in the gorgeous scenery along with the viewer. This otherworldly landscape offers a unique maze of buttes, canyons, pinnacles and spires. While the colorful sediment offers a variety of hues, it's sunrise and sunset that really makes these colors pop.  With 244,000 acres and ample trail options, you can do the same…only in real life. To see more of the Badlands, cruise the Badlands Loop State Scenic Byway.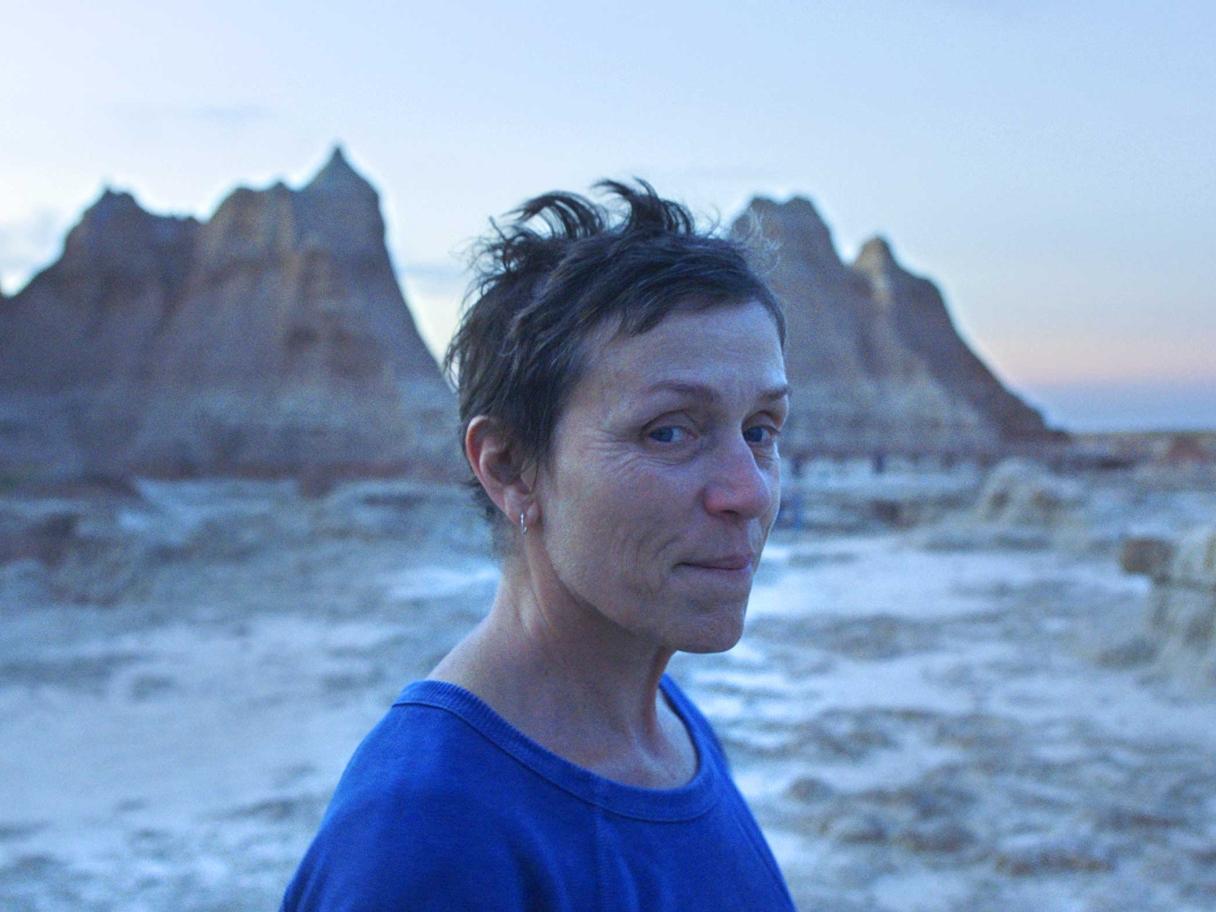 Pine Ridge Reservation
Director Chloé Zhao spent months living with the Lakota Sioux on the Pine Ridge Reservation to prepare for her previous film, The Rider, so it might not be a surprise that the rolling hills and talented residents of the southwestern South Dakota area would be such an important part of Nomadland.
The open land and natural beauty of the area made an immediate impression on Zhao upon her first visit. "You look up [and] see that lightning storm coming, [and] you understand where the Lakotas' thunder god, the Great Spirit, [might have] come from. That's something I didn't understand when I was growing up…. It made me who I am as a filmmaker today."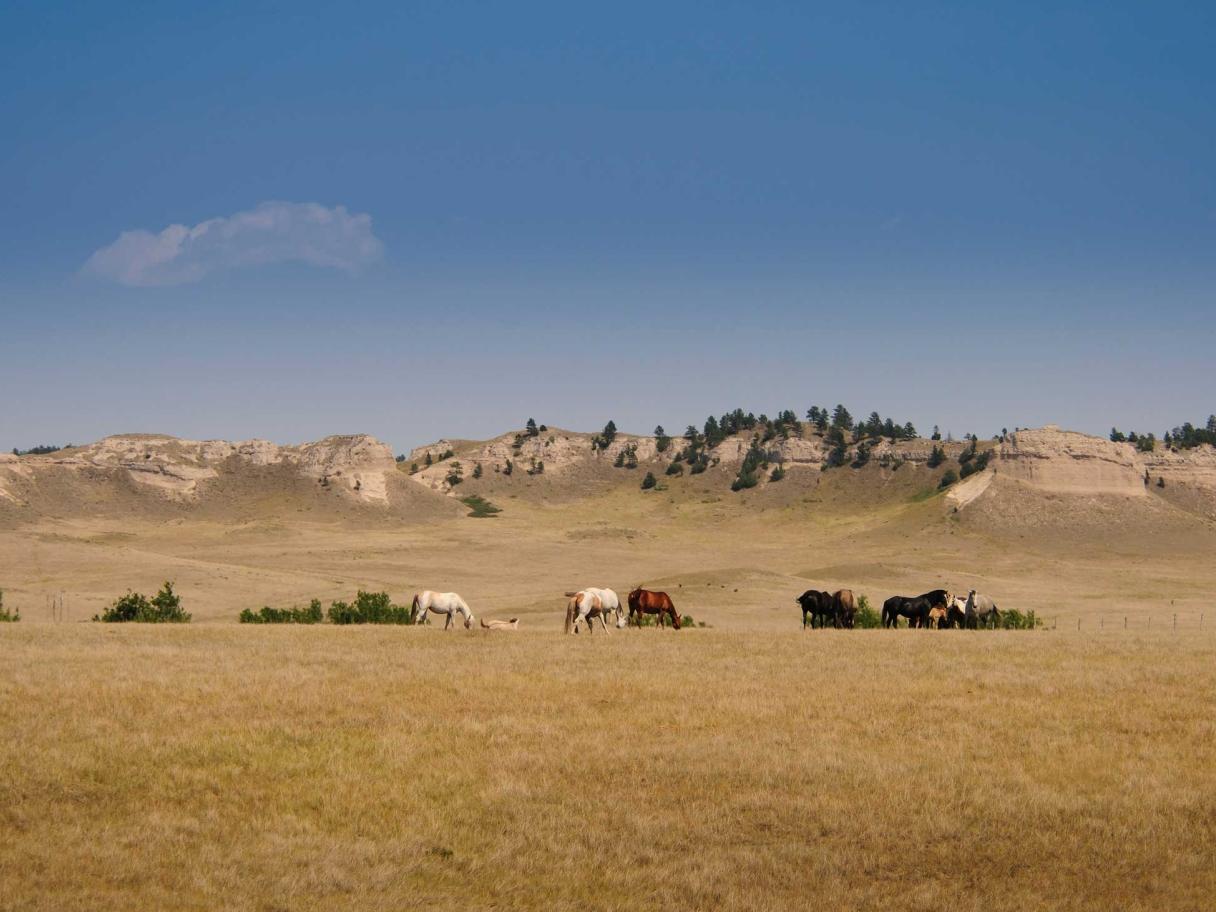 Wall Drug
Given that the iconic tourist attraction has advertising signs located across the world – including Antarctica! — some won't be surprised that Fern finds her way to the legendary Wall Drug.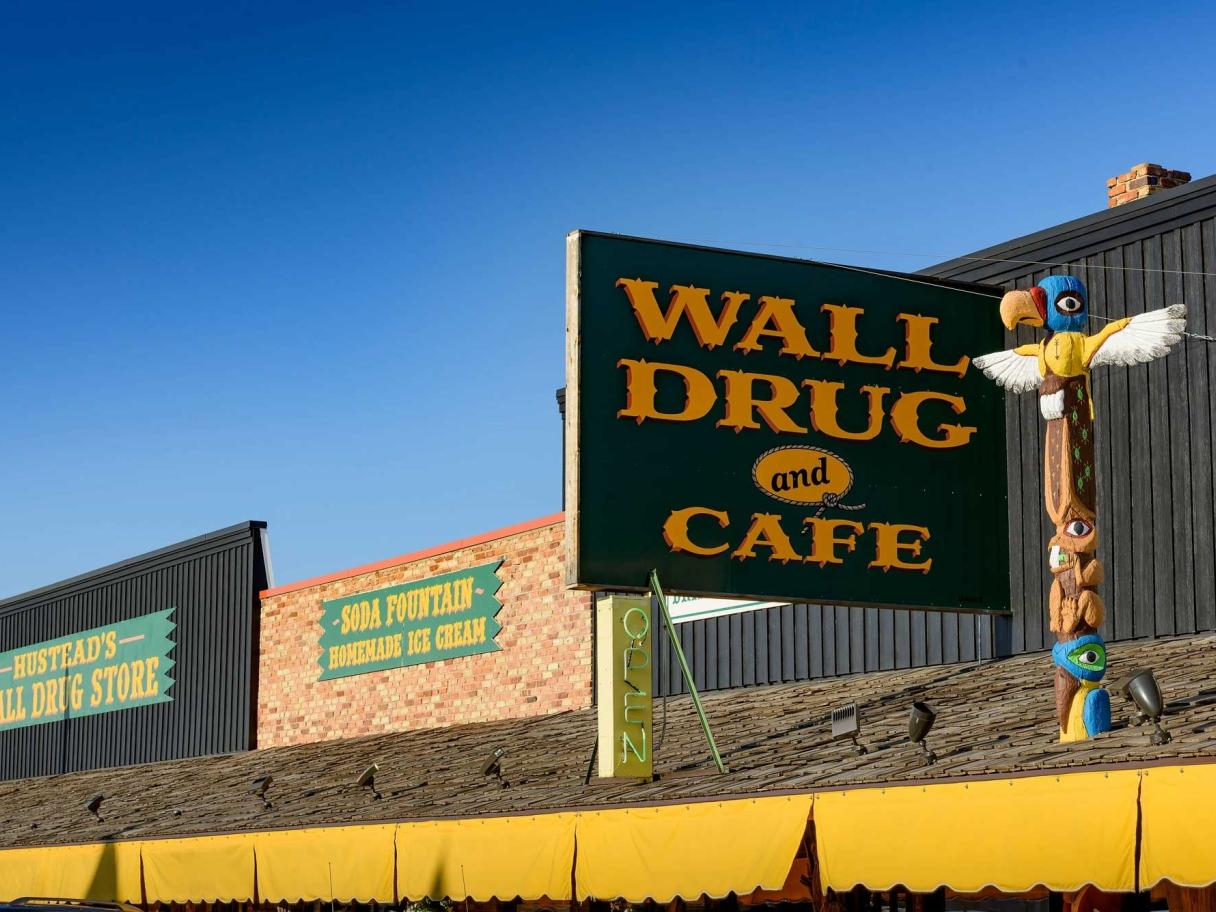 With unique stores, a restaurant, and a backyard where you can sit upon a jackalope or feel the roar of a T. rex, there's nothing else quite like Wall Drug. Explore for yourself, and don't forget to have a meal. It will come from the kitchen once worked by an Academy Award-winning actor.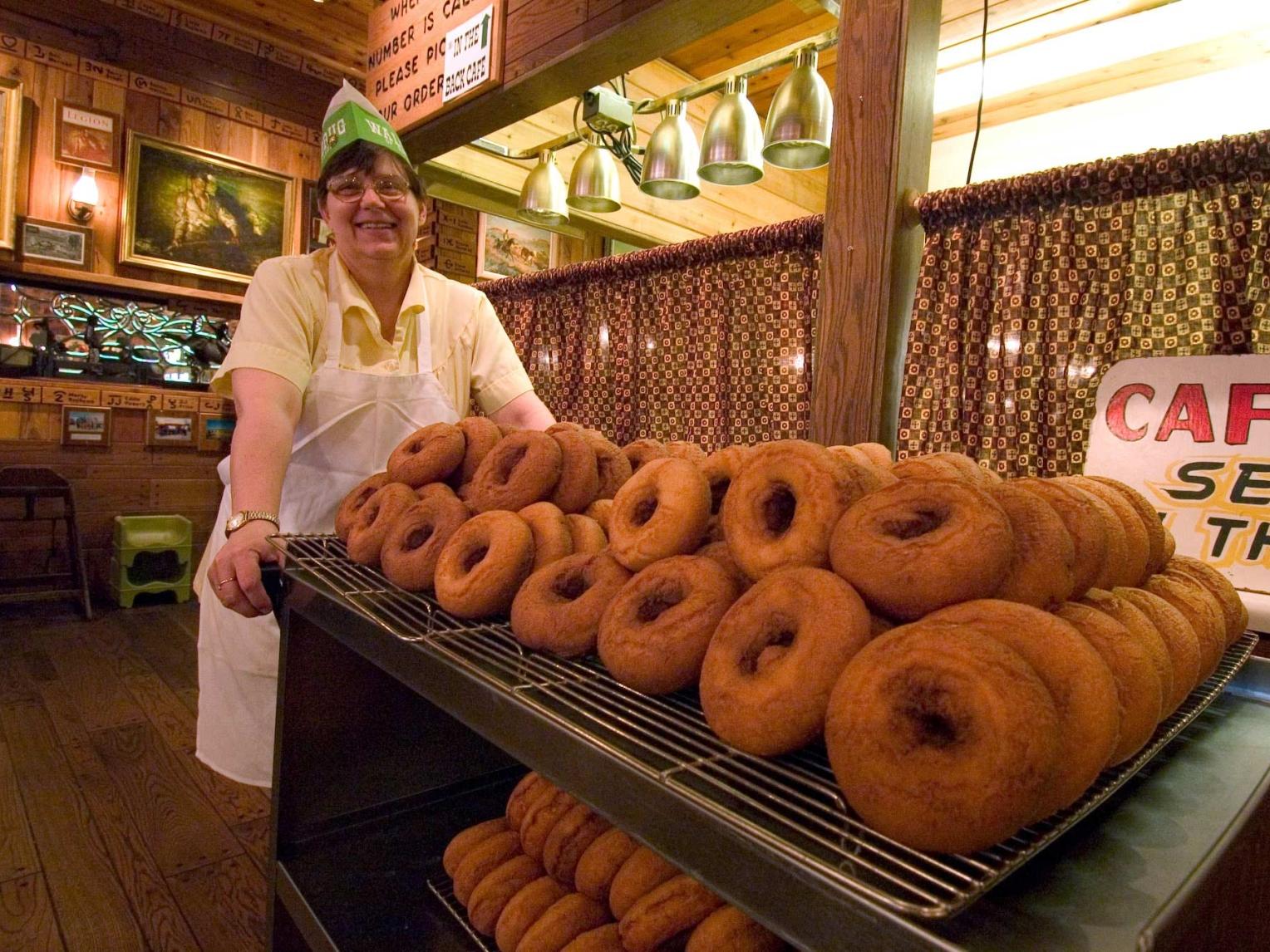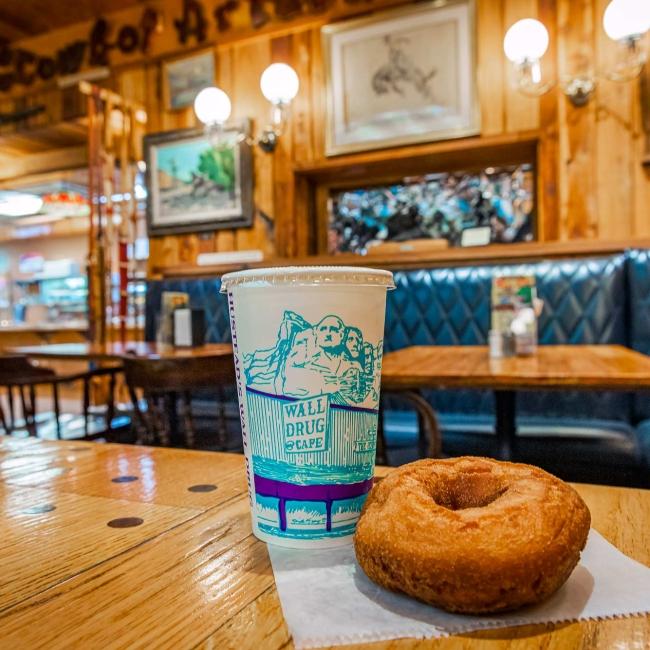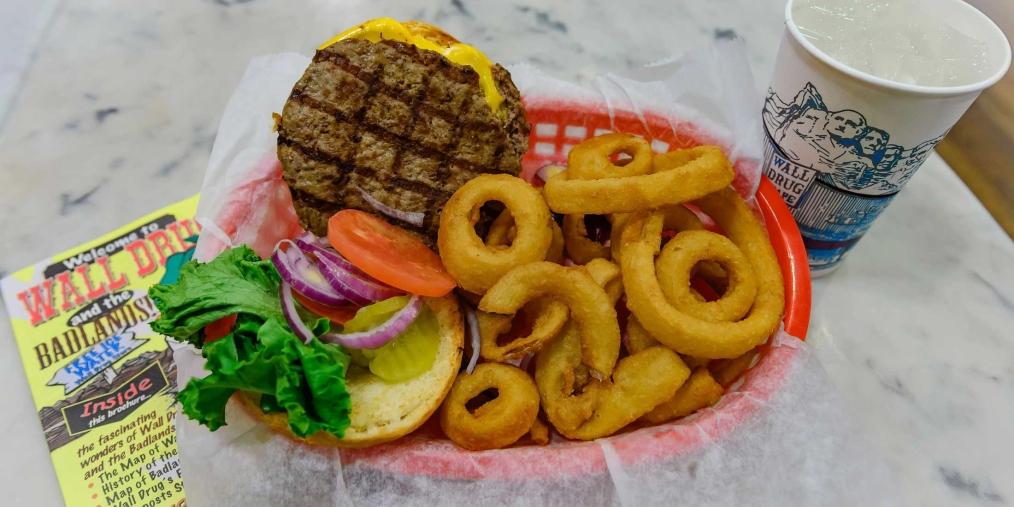 Whether it's your first visit or another chance to say #HiFromSD, make time to experience the very places that filmmakers continue to make part of their cinematic visions.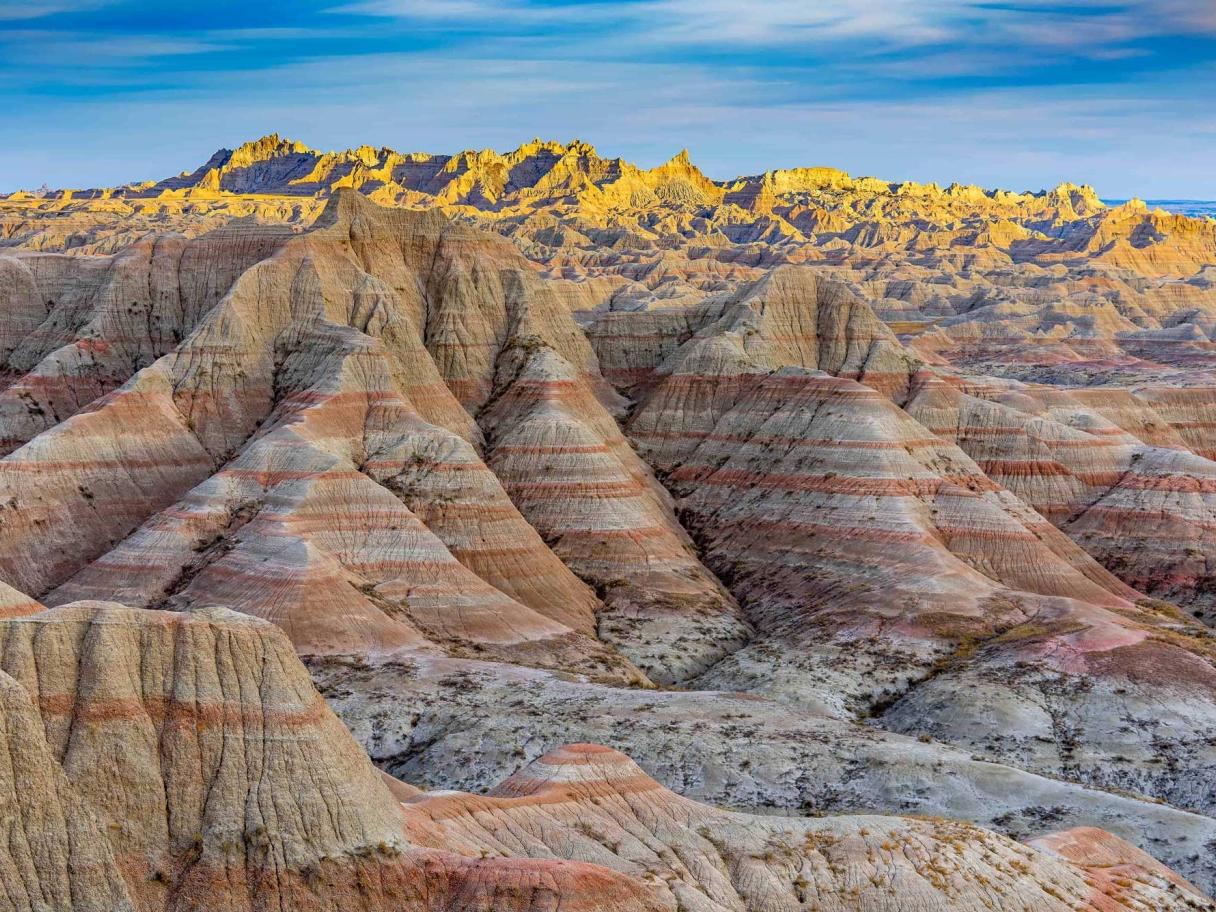 Discover South Dakota's Badlands
Start Planning Your Next Trip to South Dakota