In 1989, the Centennial Trail was created to celebrate South Dakota's 100th anniversary of statehood. This epic trail crosses through prairie grasslands and high into the Black Hills, ending near Wind Cave National Park. The 111-mile Centennial Trail has smaller segments for those who aren't ready to take on the entire distance, including the Elk Creek Trail. The Elk Creek Trail is an 11.2-mile section that twists through the Black Hills National Forest in southwestern South Dakota.
The Elk Creek Trail is rated as an intermediate ride. According to MTBProject.com, it's "doable... with high meadows, stream crossings, and screaming descents." The whole trail is scenic and there is a surprising amount of variety in the terrain considering the whole segment is just slightly more than 11 miles.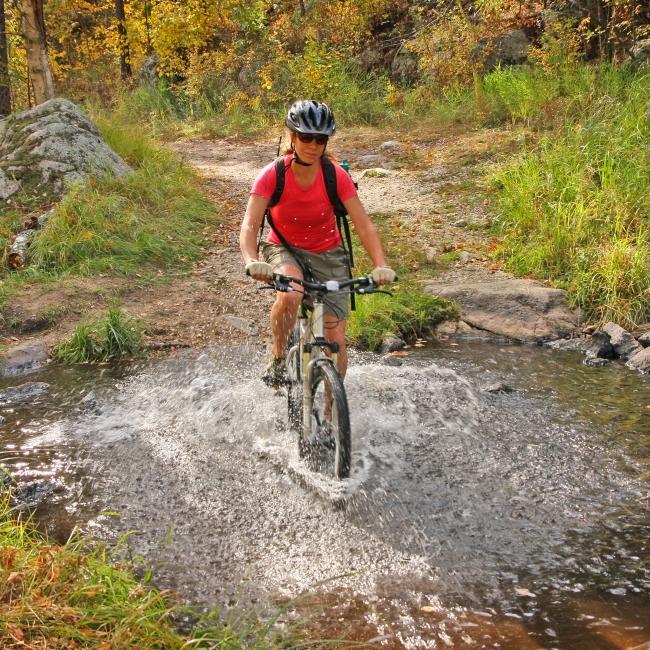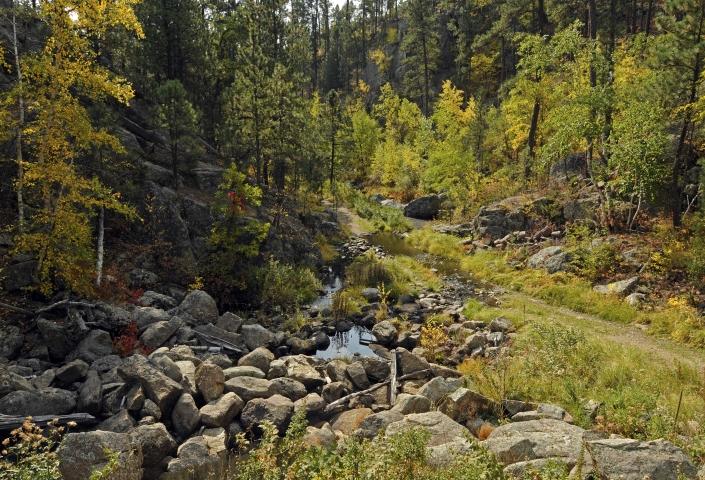 Start Your Ride at Elk Creek Trailhead
Starting at the Elk Creek Trailhead on Runkle Road, begin by climbing up through a few rock garden sections. At the top, the trail follows a ridge and there are wonderful views of the plains. The trail then heads downhill through Three Sisters, a long set of switchbacks, to Bulldog Gulch. There are a few creek crossings here as you ride through tall pine and aspen trees. During periods of rain, the creeks can get pretty high, but you can get around them by scrambling up and around on the hillside if necessary.
Climbing Bulldog Gulch
What goes down must go back up, so climb Bulldog Gulch and cruise along exciting single track through meadows and prairie. When you see Interstate 90, you're almost at the Alkali Trailhead (the stopping point). The Elk Creek Trail is point-to-point, and best done with a shuttle at either end, though you could always go out-and-back for a longer ride.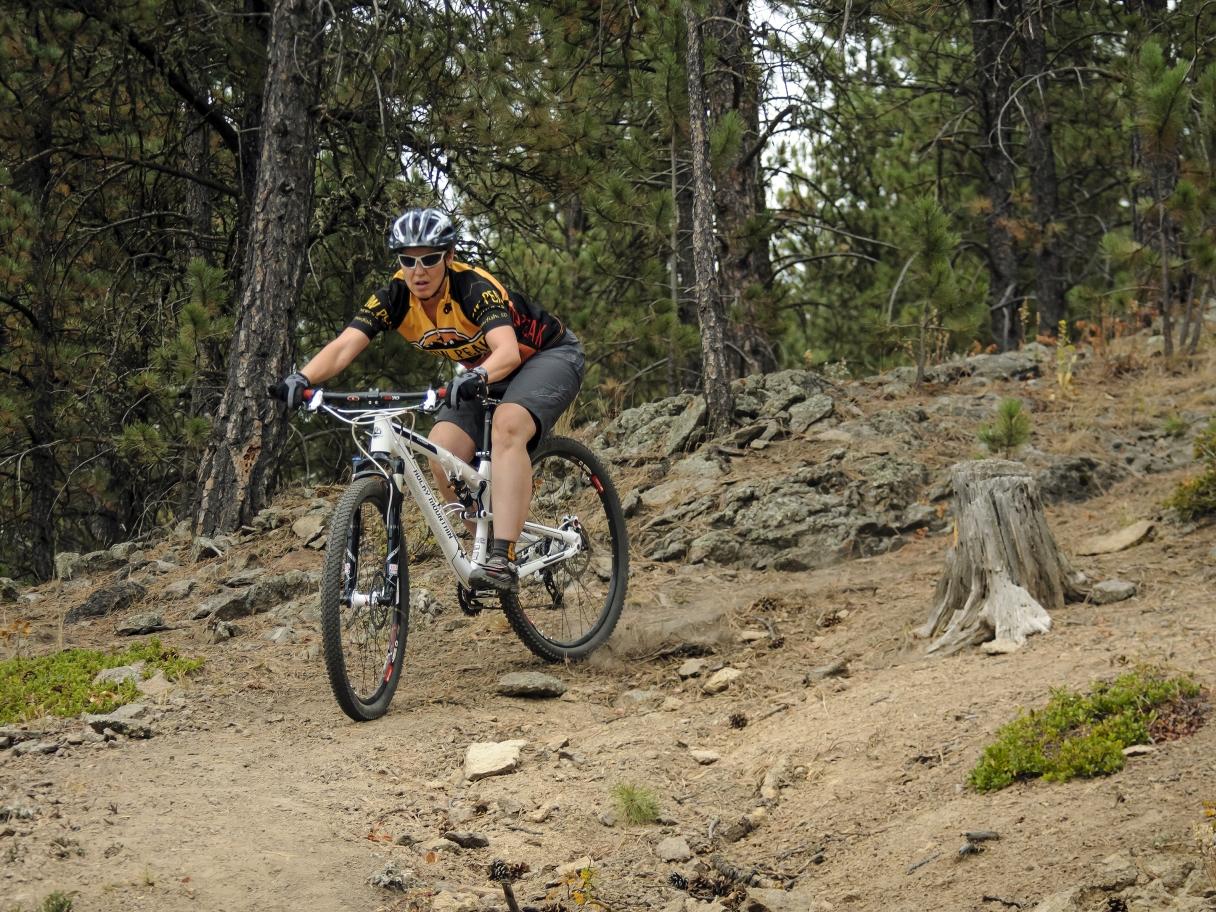 Fun for All Levels
An intermediate to expert mountain biker is going to love this trail, but a beginner could definitely complete it, too— just give yourself extra time or turn around if it gets too difficult. It's also a great training ride for the longer Centennial Trail—use it to connect with one of the other shorter trails on the Centennial. If you like to spot wildlife while you ride, there are plenty of elk, deer, turkey and mountains goats in the area.
The easiest way to ride this trail is to leave a car at the Alkali Trailhead in the Fort Meade Recreation Area (just east of Sturgis), then head over to the Elk Creek Trailhead. The parking area at the Elk Creek Trailhead only has room for 4-5 cars, but is rarely full. Check out this map of the entire Centennial Trail if you want to add more mileage on to your ride.
Tips
Difficulty: 3/5
The trail has sections of steep climbing and some rock gardens to maneuver around.
Time To Complete: 3.0 hours
Plan for a couple hours, more if you are going out-and-back or adding more mileage.
Distance: 11.2 miles
This is just one section of the 111-mile Centennial Trail, so it's definitely possible to add more mileage if you want.
Seasonality: Spring, Summer, Fall
Dog Friendly: Yes
On leash, only.
Bike through South Dakota