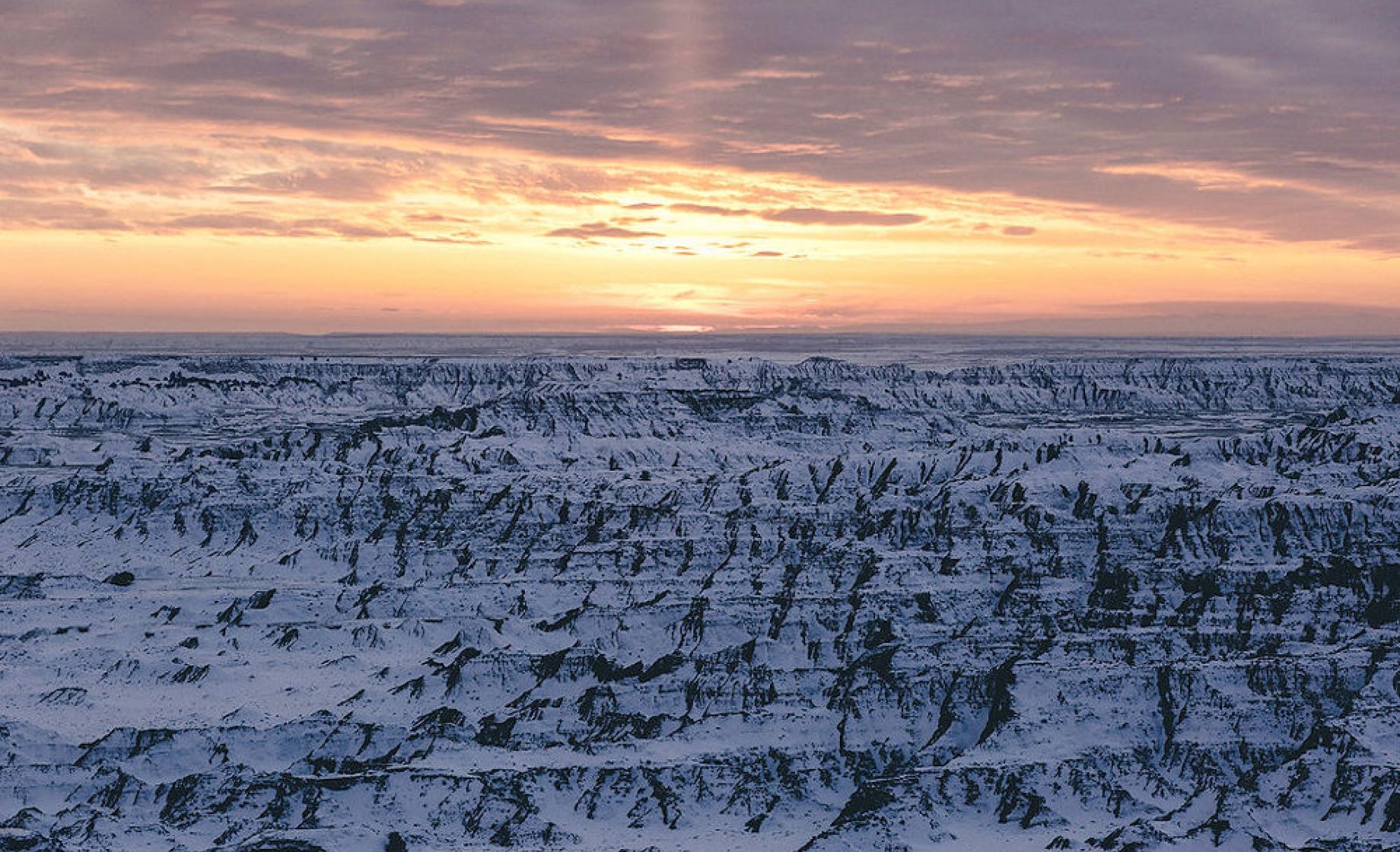 During a winter road trip to South Dakota, Brandon Eckroth, an adventure-lifestyle and fine-art wedding photographer based out of Minnesota, found the unexpected.
South Dakota is a land unlike anything you'll probably ever see or expect. I know prior to my first visit here, growing up in North Dakota, I expected it to be just the same – pretty flat, farmland – the usual for a small Midwestern state. I'm here to tell you that isn't even close to the case with South Dakota.
Day 1
I left for South Dakota with the intent to capture its unexpected, raw beauty and adventure during the colder, winter months. I started early, making my first stop in Sioux Falls for some coffee at Coffea, gas, and to check out Falls Park. Falls Park was like a little escape in the middle of a big city and it was the perfect way to start my trip in South Dakota. Next up was the Badlands.
I deadheaded for exit 131 on Interstate 90 only stopping at a gas station along the way to get more coffee because you can never have too much coffee. Once I rolled into the rest area just off the highway, I was greeted by Stephanie who works for South Dakota's tourism department. I hopped in her car and was welcomed by some of the best donuts I've ever had from Wall Drug. We drove and drove and drove, stopping countless times to take in the incredible views of the snow-covered Badlands National Park. We had lucked out, the night before a fresh dusting of four inches of snow blanketed the barren landscape, making it come alive in white. The sun was beginning to set, so we made our way up to the lookout point where we would be capturing the sky lighting on fire from the setting sun. We were welcomed by a herd of bighorn sheep who were most definitely ready for their photo shoot. As the sun lowered itself, I couldn't believe my eyes. The endless expanse of the Badlands lit up in a beautiful array of orange and purple. I can honestly say it was one of the most beautiful sunsets I have ever seen. After the night took over the day, we headed into the city of Wall for a quick bite to eat, said our goodbyes, then I was off to spend the night in a perfect, quiet, secluded cottage at Triangle Ranch B&B.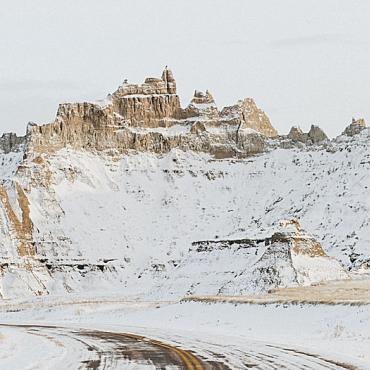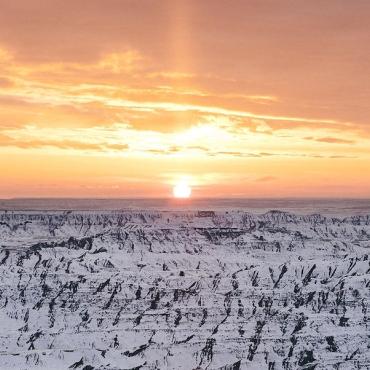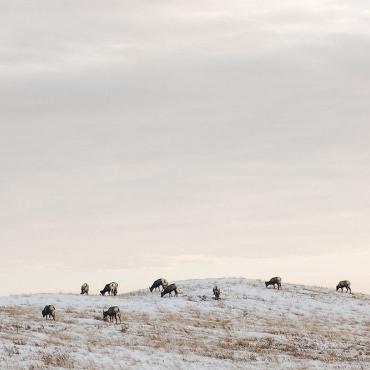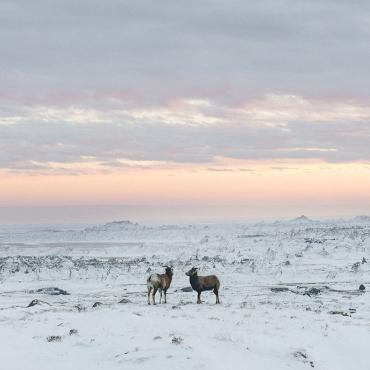 Day 2
My alarm went off at 5 a.m. It was time to head back into the Badlands to capture the sun making its appearance into the new day. As it rose, I was once again left speechless at the fire of color engulfing the clouds above. My favorite part about being here in the winter is that it's the off-season, which means you often have the place completely to yourself. I stood there for an hour – me, myself, my camera, and the rising sun. Once the colors faded and the blue of day took over, I headed off to my next stop: Deadwood.
Before heading into town to check into my hotel for the night, I stopped at Mystic Hills Hideaway to jump on a sled (a sled is a snowmobile for those of you that don't frequent snowy locations). Joel, from Mystic Hills, took me out and showed me some of his favorite trails nestled in the hills surrounding Deadwood. It was a truly glorious day, 55 degrees and sunshine. I couldn't have asked for anything better. We stopped for some breaks, had some talks, and shared our mutual appreciation for the day we had. Although I was having the time of my life, I needed some food. I headed into Deadwood to check into my hotel at the Deadwood Mountain Grand and to grab some lunch. I asked for a few recommendations and it seemed as though the Pump House was the unanimous favorite. After a few bites into my sandwich and a few sips of my coffee, I agreed. The coolest thing about the Pump House is that it doubles as a glassblowing studio!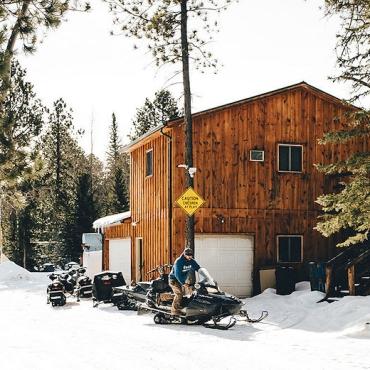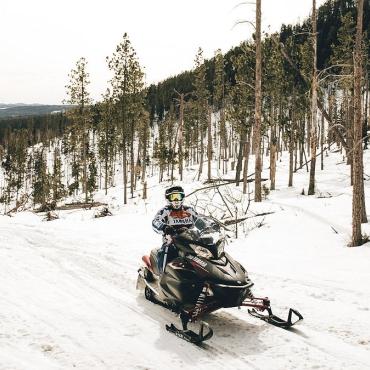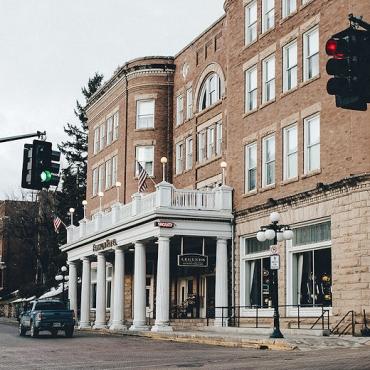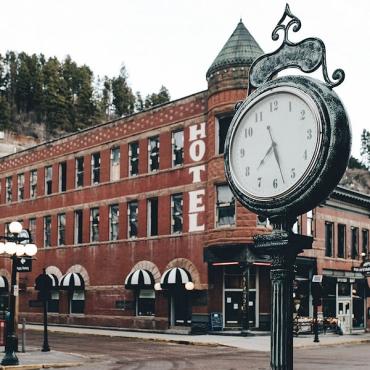 After my stomach was full, I went off to explore Spearfish Canyon. What many people don't know about South Dakota is that you can feel like you've been transported into the center of the Rocky Mountains just by taking a little drive deep into the Black Hills. I drove around for a few hours, in awe of the towering landscape above me. With it being such a warm day, countless others were out enjoying it as well – cars parked at the hiking trailheads, anglers with their fly rods out on the river, it was a beautiful site. I love seeing others enjoying the great outdoors.
The sun had set behind the mountains of the canyon, so I made my way back to Deadwood to clean up and head to an incredible dinner at the Deadwood Social Club. I had an unforgettable pheasant pasta that you absolutely have to try if you're ever there. It was an early night for me. I had my final day in this beautiful state jam-packed with all sorts of activities ahead.
Day 3
I woke up before the sun and went out to see what Deadwood was like before the hustle and bustle of the day began. It was still 55 degrees and the peace and quiet of the city streets was so reenergizing. I headed over to the Pump House once again for a breakfast sandwich and some coffee before heading out on the adventures of the day. First up was some snowboarding at Terry Peak. Because of the unusually warm weather, local South Dakotans were flocking to the slopes. It was such a fun morning enjoying this beautiful weather with so many people. Everyone seemed to be in the best mood. 
Once I had my fill of the slopes, I grabbed some lunch from the cafeteria and headed off to Custer State Park. I made a quick little detour to Mount Rushmore, because how can you not visit this iconic monument when you're in South Dakota? After I said hi to Presidents Jefferson, Lincoln, Washington and Roosevelt, I went to check into my room at the State Game Lodge. To my surprise it was more than just a room, they had me in what they called the Reunion Cabin. My home for the night had 5 bedrooms and could sleep over 20 people - it was definitely an unforgettable stay.
I unloaded my bags and headed out for a drive. My first stop was at Sylvan Lake. Like I said before, I love visiting this place in the winter. I was welcomed by a peaceful, quiet, serene view of the frozen lake reflecting the rocks in its melting ice. I walked around for a while through the snow-covered trails and then jumped back in my car to drive the Wildlife Loop for the last hour of daylight. As I made my way around the hour-long loop, I saw antelope, bison, and was even greeted by some spring showers. Once the sun had snuck away for the night, I drove into the city of Custer to have one of South Dakota's best burgers at Black Hills Burger and Bun. It most definitely lived up to my high expectations. 
I made it back to my five-bedroom house, packed up my stuff, and called it a night.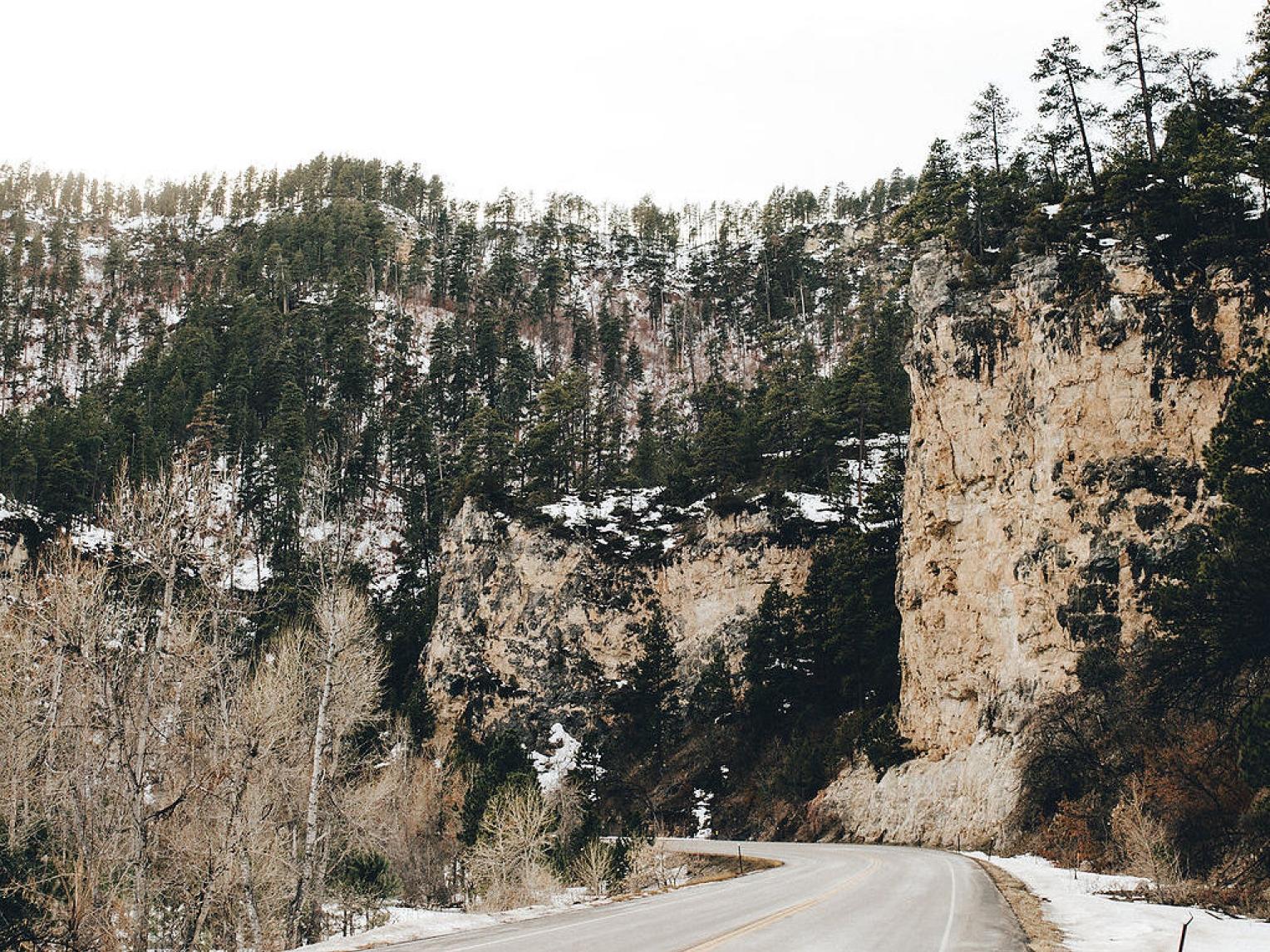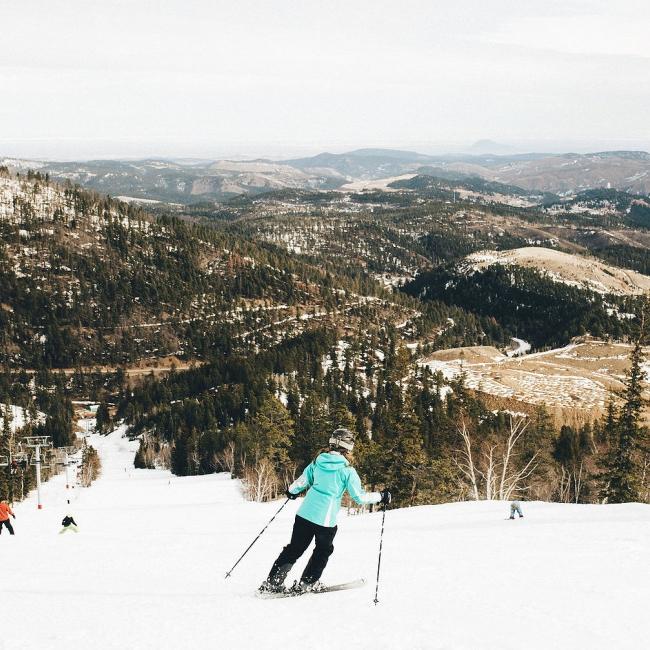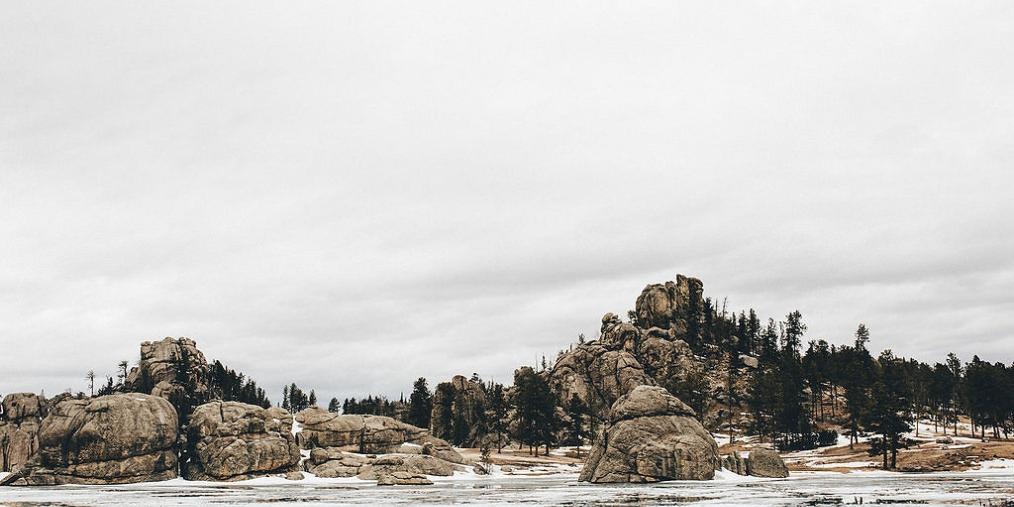 Day 4
I woke before the sun to make one last trip around the Wildlife Loop and head home. It was a nine-hour drive from Custer State Park to Minneapolis and I loved every minute of it. It gave me time to reflect on how truly amazing South Dakota is. It's a land unknown to so many. I hope my photos inspire you to take a trip of your own.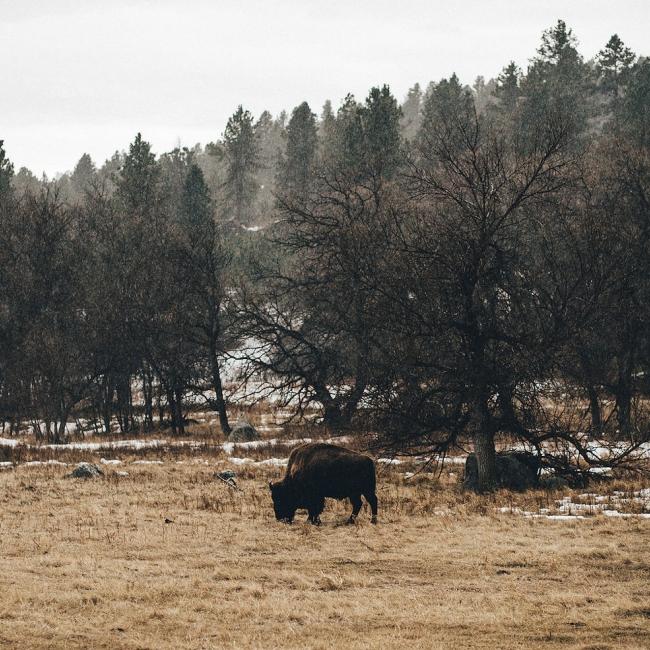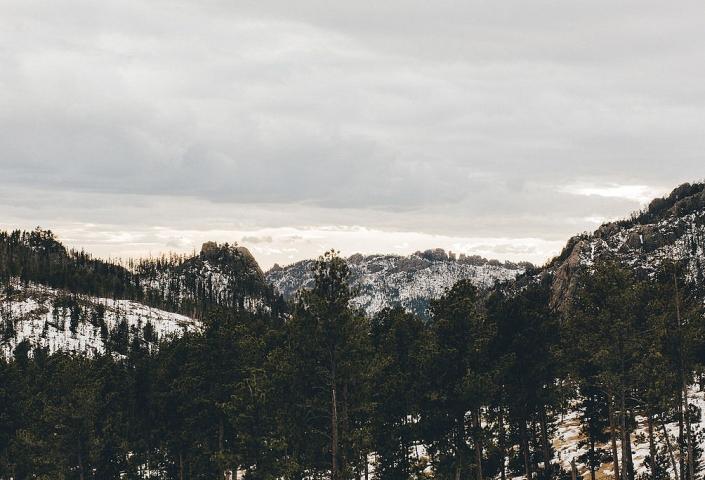 Black Hills
Discover South Dakota's Winter Wonderland