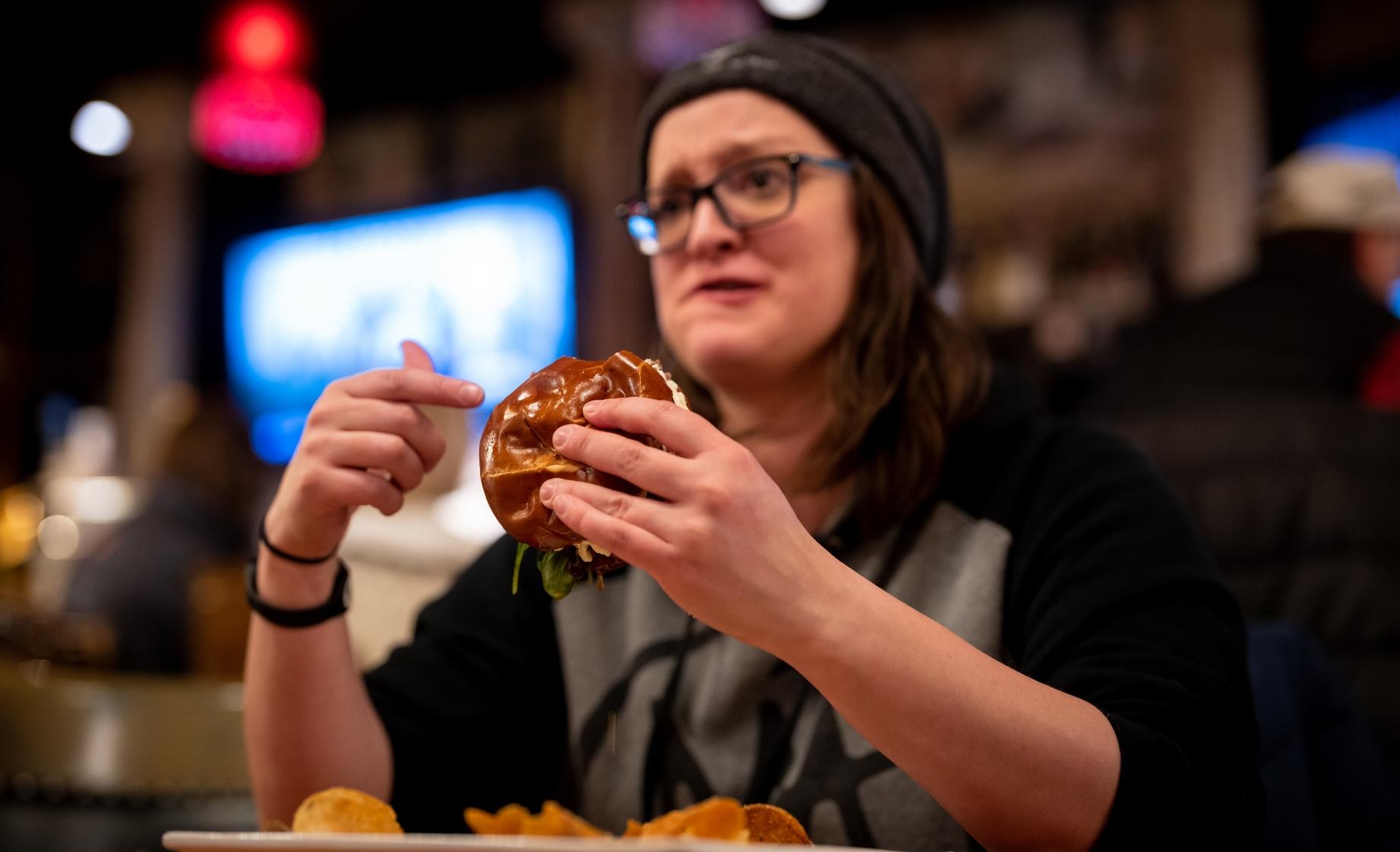 When Lyndsey Kastein isn't running her graphic/web design company LK Design Co., she's on the hunt for deliciousness. And when it's Burger Battle time, she makes sure to try every tasty entry.
When Lyndsey Kastein first decided to try every entry in the Sioux Falls Downtown Burger Battle, there were seven entries.
"I figured I might as well try them all," she said. "Now it's 32, and I regret that decision." That's followed with a laugh. And another bite.
Lyndsey loves tasty food. She loves downtown Sioux Falls. When those things come together, it can be a holiday for her. Especially during the annual Downtown Burger Battle.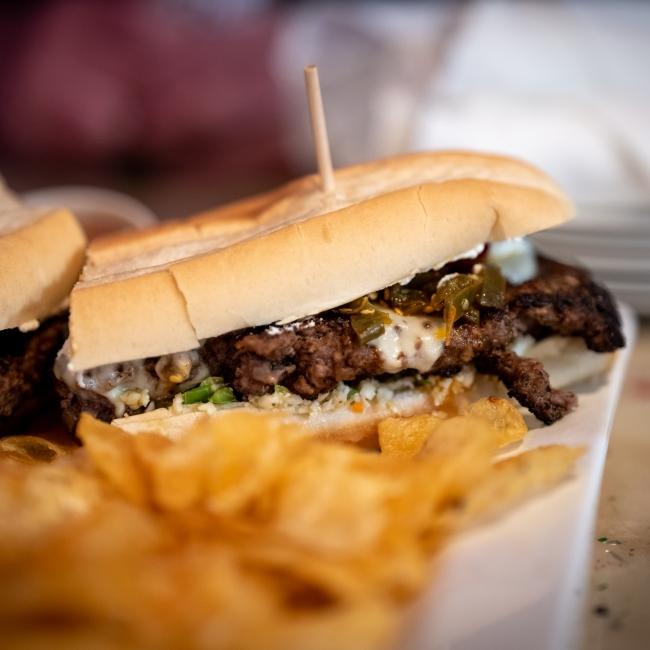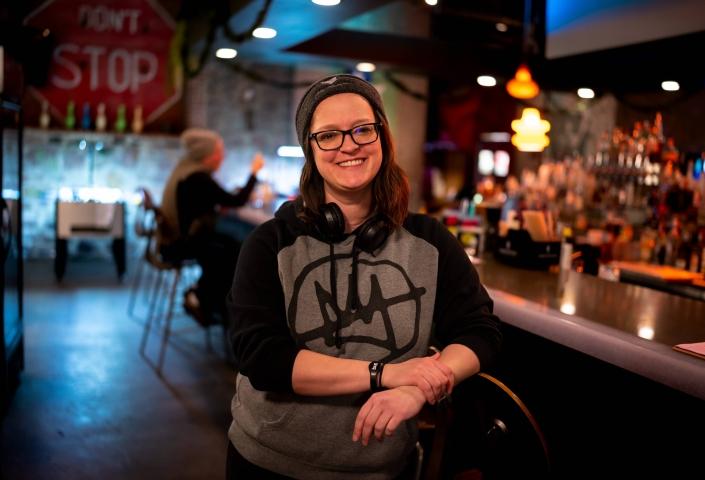 Lyndsey Kastein
The Burger Battle started in 2013. For the entire month of January, hungry folks had their pick of seven restaurants. Each created a specific burger for the competition. Diners ate and voted for their favorites. Once people got a taste of the Downtown Burger Battle, they wanted more. By 2021, 24 restaurants competed, selling more than 31,000 burgers total.
In 2023, 32 restaurants participated. The swell of interest and options are good news for anyone that enjoys tasty burger options. For Lyndsey, the battle is a challenge she happily accepts.
Every year, she makes sure to taste every entry, even if that number increases proportionally with the event's popularity every year. Like other participants, Lyndsey votes online for her favorites based on five judging categories: patty, bun, toppings, creativity and customer service.
On a chilly Sioux Falls night, Lyndsey sat at DaDa Gastropub for the latest plate of research. It's called the Italian Hot Beef Burger, an Italian-spiced all-beef patty with house-made giardiniera (Italian relish with pickled vegetables in vinegar or oil), sweet peppers, ricotta and red wine gravy. As she takes a bite of her 23rd burger of the month, her friend Jim carefully makes notes in a rubric he'd created just for the battle.
Splitting the burgers is a trick she figured out after years of experience. Anything less is unacceptable. "I try to eat about a half or more of each one so I can actually spend some time with it and think about the ingredients," she said. "Can you really judge a place's burger based on a couple of bites?"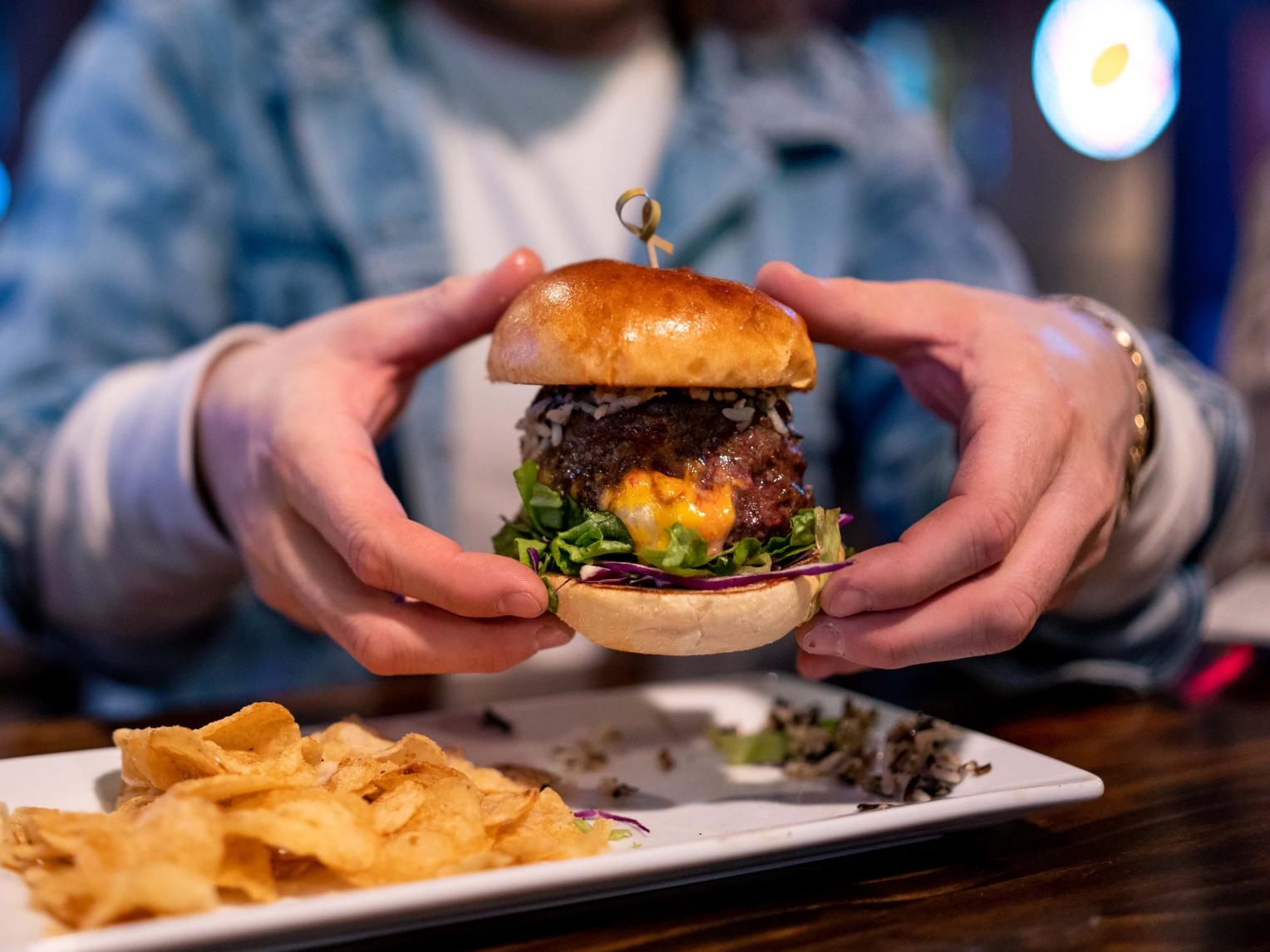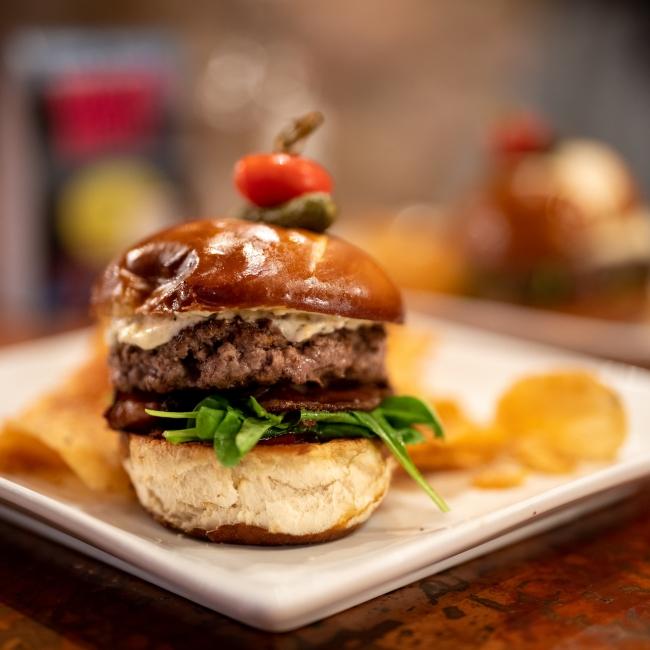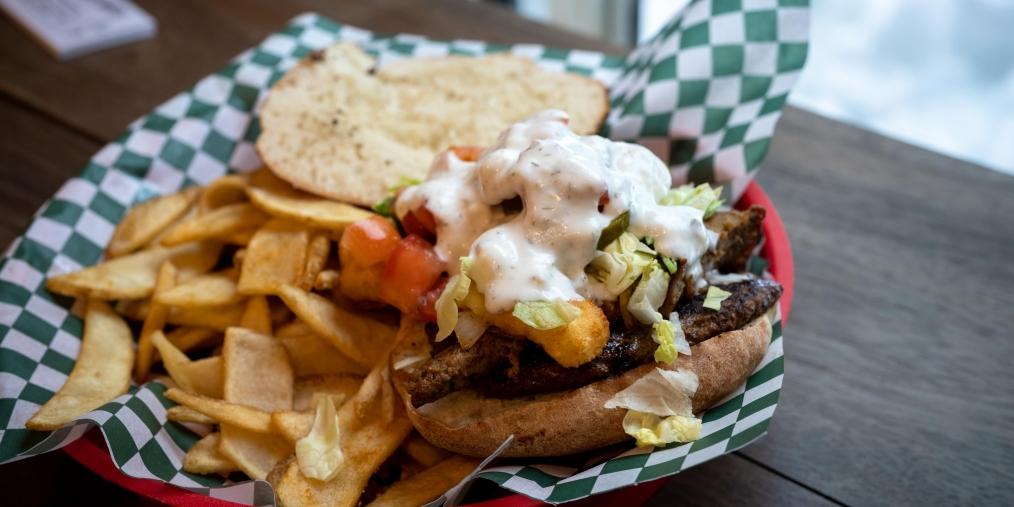 It's hard for Lyndsey to pick the best, even after she's tasted them all. The creations are too good to pick a #1. But she always has her favorites. In 2023, she loved the Philly Burger at Tommyjacks, and the "Rimedo," a play on an Italian beef sandwich, from Remedy Brewing Company. The Truffle Jam (a prime beef patty with baby arugula, tomato & pepper jam, jalapeno bacon and black truffle cheese spread on a toasted pretzel bun) was definitely a standout for Lyndsey and a lot of other folks, since the entry from Crawford's Bar & Grill took top honors. The restaurant said they sold more than 2,500 of the burgers, so many that they'll probably keep it on the menu for a while.
More than 24,000 votes were cast in the battle, which has gone from paper ballots to an online voting system complete with QR codes at each restaurant. In 2023, Lyndsey was one of 24 people who ate and voted on every burger.
After a few years of dining, Lyndsey started an Instagram account (@DTSFFoodie) to document her food adventures. And her enthusiasm for the Downtown Burger Battle has become so strong that her mother is now equally – if not more – obsessed.
"She likes Burger Battle more than I do," Lyndsey said. "It's to a point where I say 'Mom, I don't want to eat any more burgers,' and she's like 'One more, one more.'"
And even though Lyndsey admits going into a "food coma" after every year's battle, she has no intention of quitting. She loves how the battle attracts people to explore more of her beloved downtown Sioux Falls. She loves the creativity that springs every year, producing things as weird as 2023's "S'More Burger" from JL Beers. But she especially loves the burgers.
"It's just a ridiculous amount of red meat and carbs," she said. "To me, that's peak Midwest. We're hearty folk."
START PLANNING YOUR NEXT TRIP TO SOUTH DAKOTA