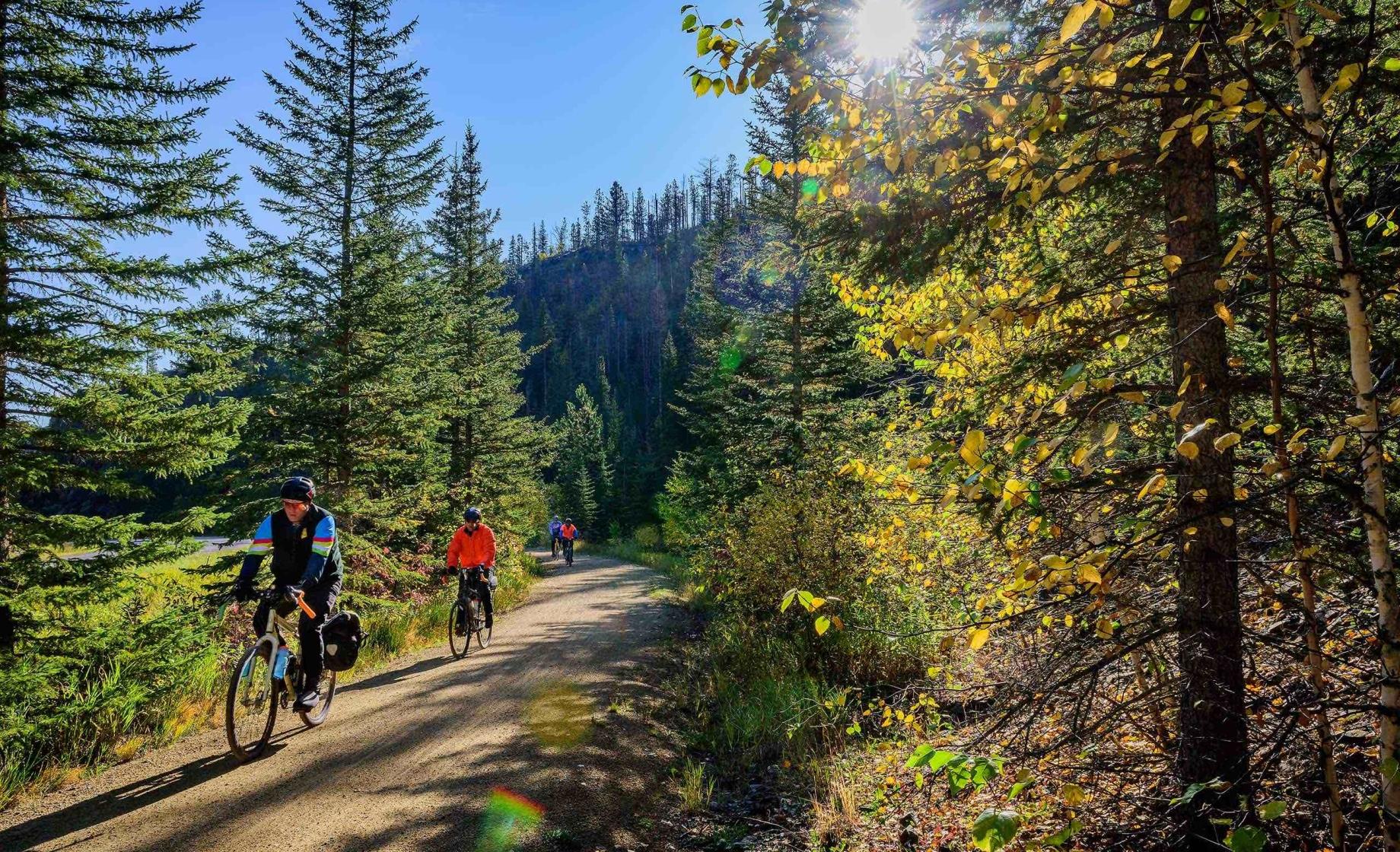 109 miles. 100-plus converted railroad bridges. 4 rock tunnels. One amazing experience.
Even in a state full of trails and natural beauty, the George S. Mickelson Trail is something special. Since 1998, visitors and residents have enjoyed their peaceful exploration of the trail, thanks to its gentle slopes and easy access. The 109-mile trail contains more than 100 converted railroad bridges and four rock tunnels, ensuring that no two stretches are exactly alike.  
The trail stretches from Deadwood to Edgemont and features 15 different trailheads, making it easy to drop in at Custer, Hill City, Rochford, and other spots throughout the Black Hills of South Dakota. Click here for a detailed map. Cyclists and hikers love the trail during the summer months, while winter offers the chance to snowshoe or cross-country ski along the path. Trolley rides are even available during the summer months for those with physical limitations. For more information on the Trolley on the Trail program, contact the Mickelson Trail office at 605-584-3896.
Whether you're a long-time resident or a first-time visitor, make time to discover peace and natural beauty on the George S. Mickelson trail in western South Dakota.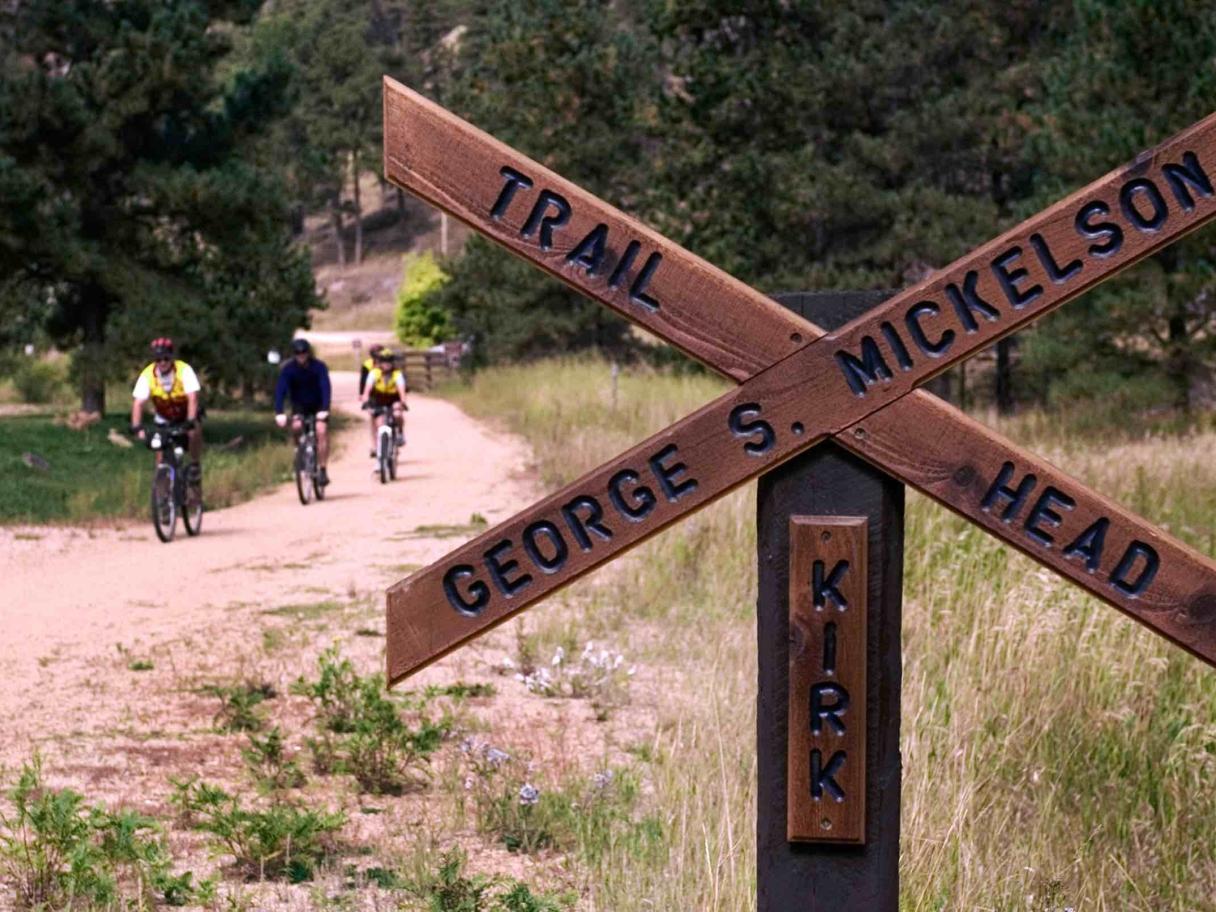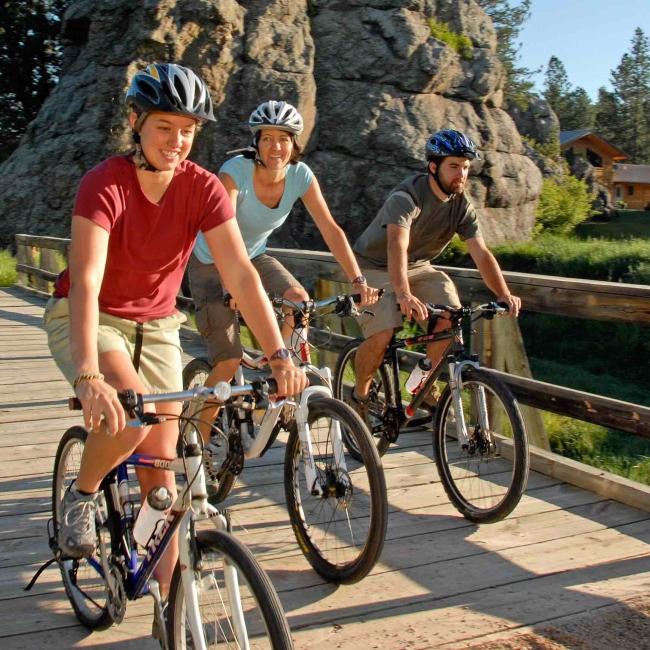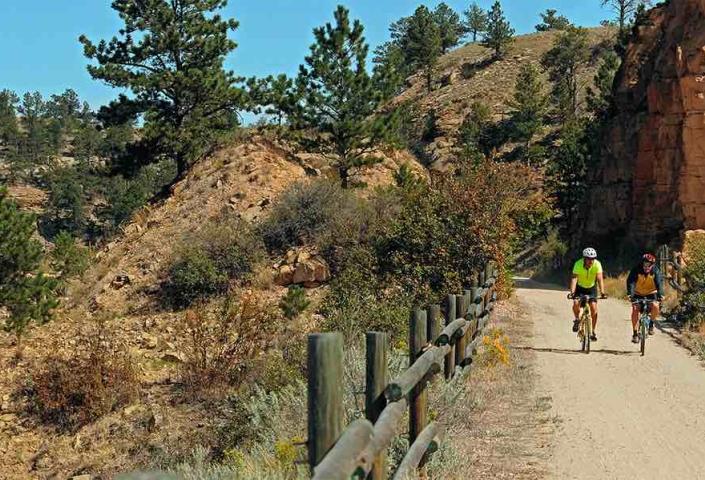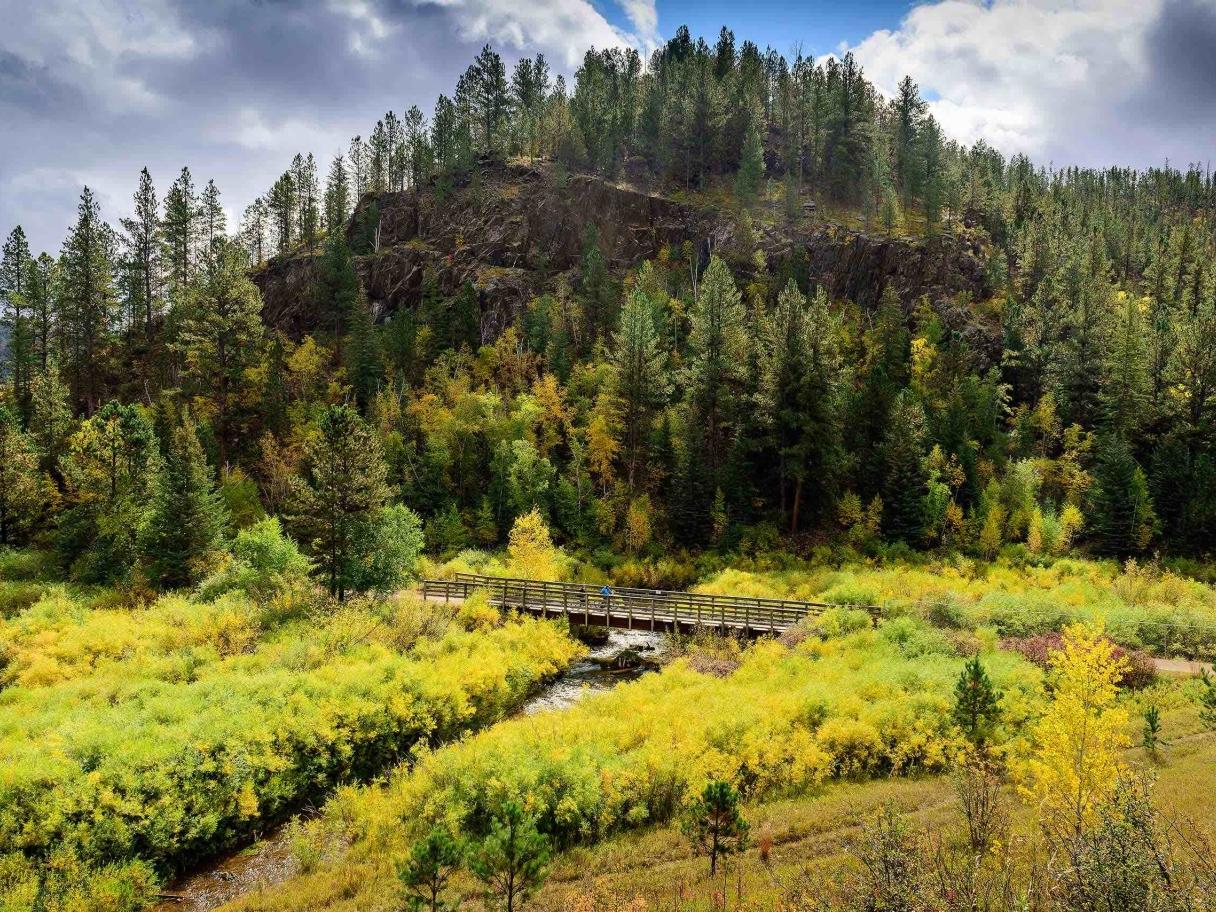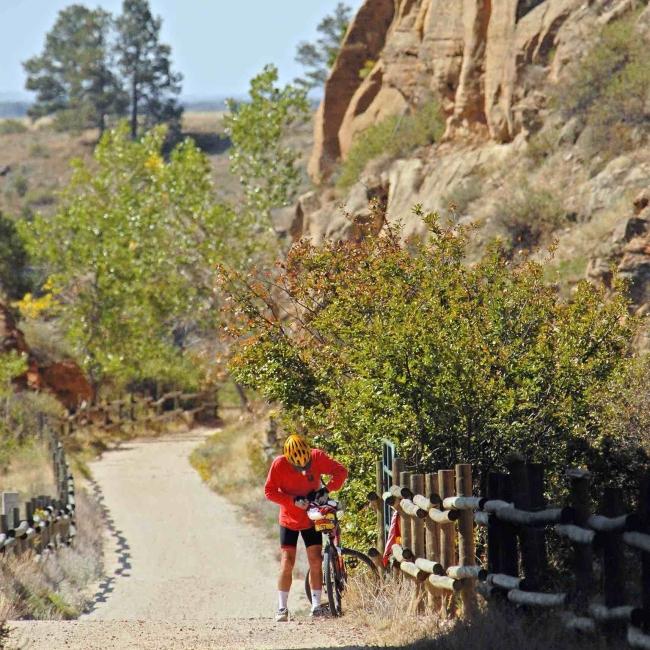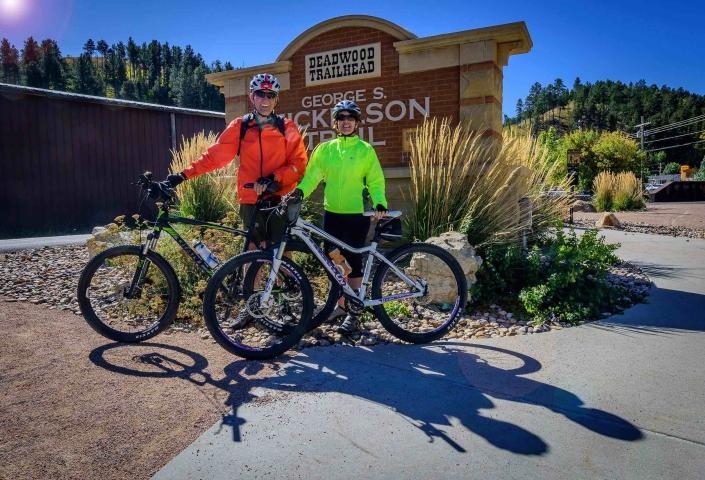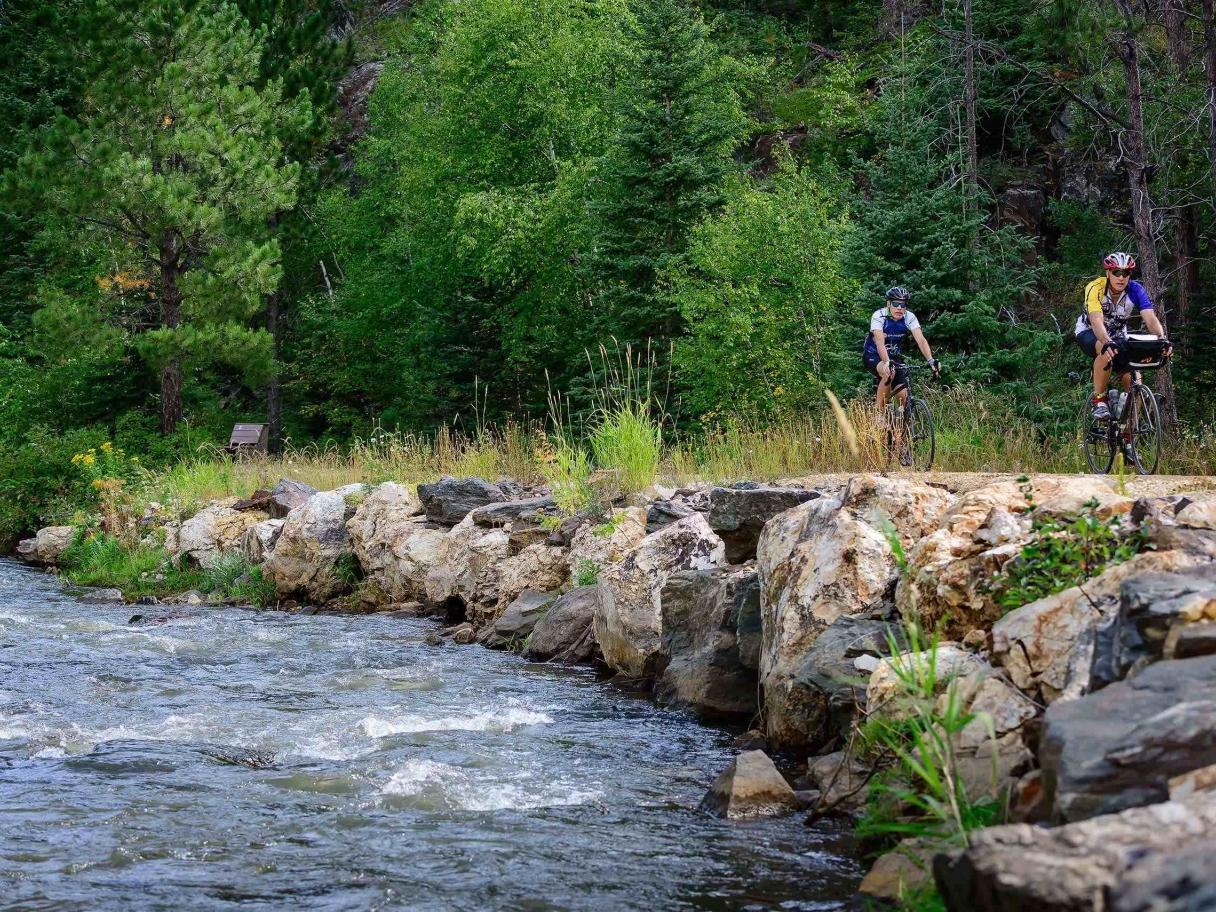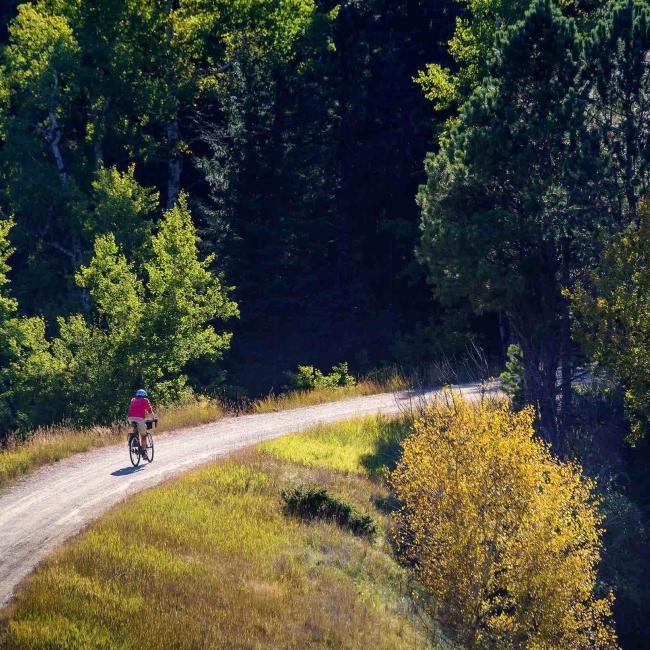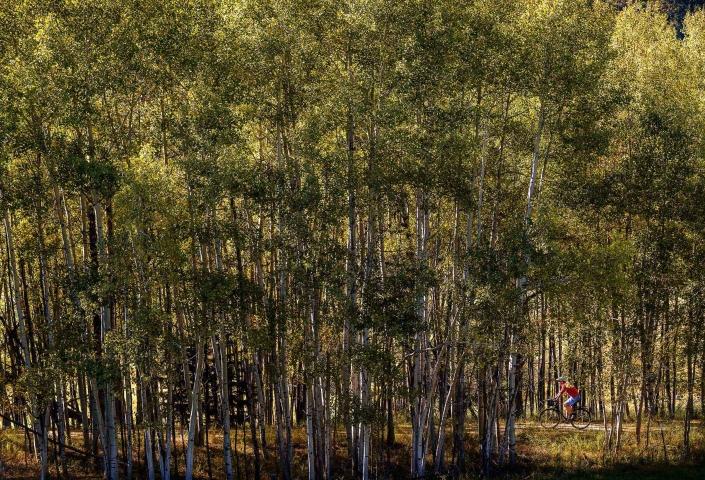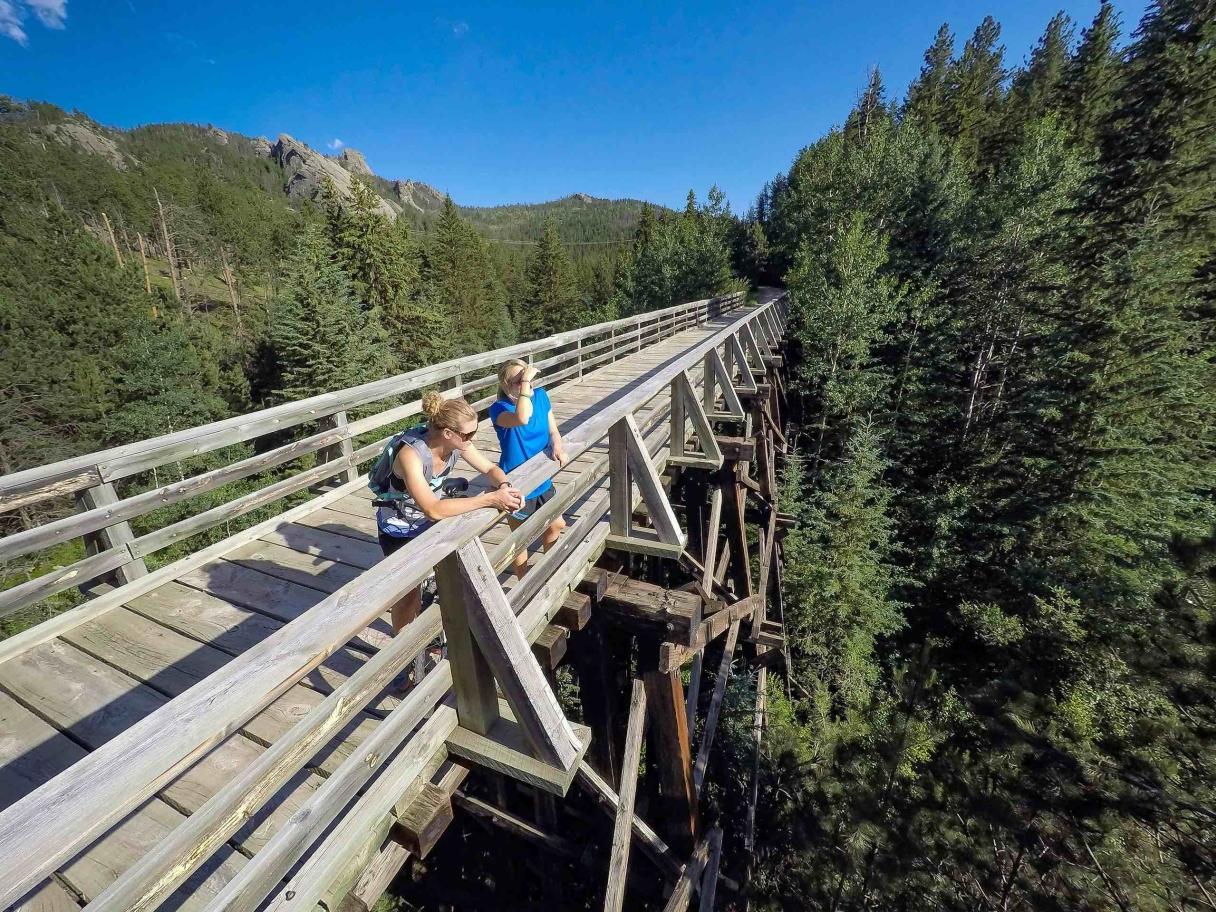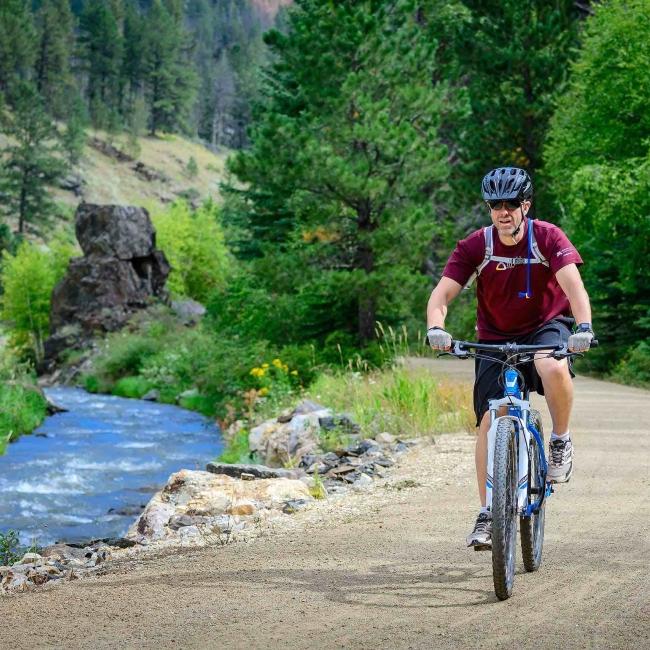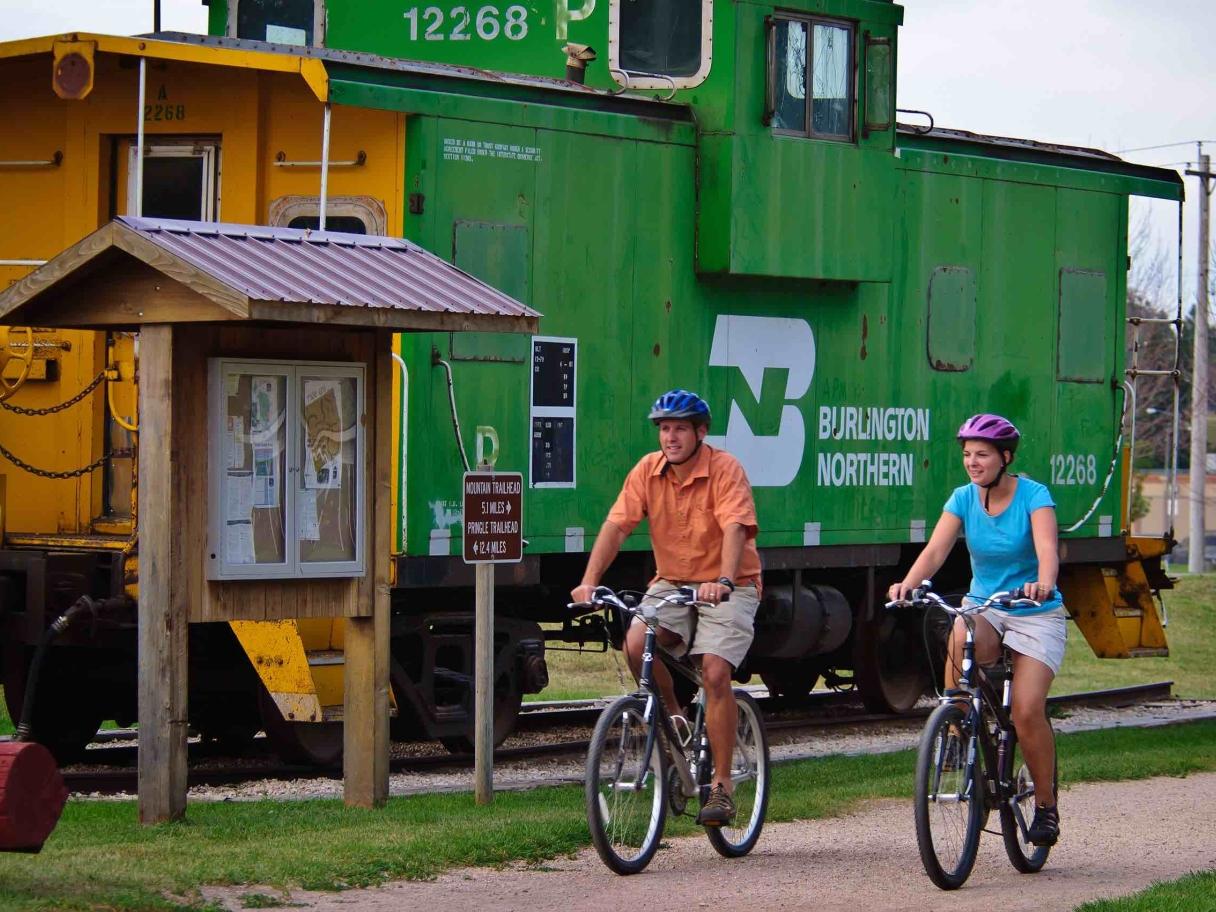 Bike through South Dakota
START PLANNING YOUR NEXT TRIP TO SOUTH DAKOTA